CENTRE FOR POSTGRADUATE STUDIES
Home
Home
---

CPS VIRTUAL COUNTER SERVICE
Dear Students,
As part of CPS Continuous Quality Improvement (CQI), we are proud to announce that we have taken the initiative to introduce the CPS Virtual Counter Service. Please read the following notice and guidelines for more information about this service.
Please find the QR Code and link as attached.


---
Dear Students,
IIUM OFFICIAL FAQ
DURING THE CONDITIONAL MOVEMENT CONTROL ORDER (CMCO) 01/2020, kindly download here
---
IIUM OFFICIAL GUIDELINES DURING THE CONDITIONAL MOVEMENT CONTROL ORDER 03/2020, kindly download here
---
NEW INTAKE STUDENTS, SEMESTER 1 2020/2021
ENGLISH PROFICIENCY TEST (EPT) & ARABIC PROFICIENCY TEST (APT)
Contact no: 03-6421 4918 (TEMU's Office)
---
---

TEACHING AND LEARNING ACTIVITIES FOR SEMESTER 1, 2020/2021
Dear All,
Taking into account the Special Announcement of the Prime Minister, in addition to
the feedback from the students and staff, to continue delivering the best to our
students in this challenging time, the University has decided on the following:
Students are required to return to campus for teaching and learning activities in Semester 1, 2020/21.
Teaching and learning activities must adhere to the standard operating procedure (SOP) announced by the Government of Malaysia.
Students who are not able to return to campus are advised to communicate with their respective Kulliyyah on the arrangement for teaching and learning activities.
Kindly refer here for the official announcement.
---
---

WELCOME TO
CENTRE FOR POSTGRADUATE STUDIES
The quest for quality postgraduate research-oriented academic programmes was the impetus to the establishment of the Centre for Postgraduate Studies (CPS) on July 1, 2000. After making a mark of passing 17 years of serving the postgraduate community of the university, the CPS aspires to be at the forefront of graduate academic advancement, premised on a global outlook and integration of knowledge.
It is our ardent hope that this website will assist you in getting the right and correct
information about postgraduate matters. Please do contact us if you have any suggestion to improve this website as well as to improve our overall services.

Application is open throughout the year
Student will be enrolled in the next available semester.
---
"Postgrad is like hiking, sometimes you see the trail clearly, sometimes you don't. Sometimes you fall or stumble upon a rock. Sometime you travel in a group, sometime you are alone. Obtaining you postgrad degree will never be an easy ride. That's where we come in. For almost 20 years, CPS has stirred to create the best environment for PG students to strike on. Our emphasis is for you to develop your skills and expertise for your own betterment in expending our knowledge.
At the end of the day, we believe that every progress you've made and will make is a significant contribution for the Ummah. So, don't give up. Stay true to the path you're taking and gain as much support as you can. Either from us at CPS or from your family and friends. Know that you are never alone on this journey. One day, you'll reach the top. But right now, at this moment, you are surely leading the way for the Ummah."
The video was created by the Centre for Postgraduate Studies which portrays the journey of postgraduates students in the International Islamic University Malaysia (IIUM)
---
PG ACHIEVEMENTS

---
---
GENERAL ANNOUNCEMENT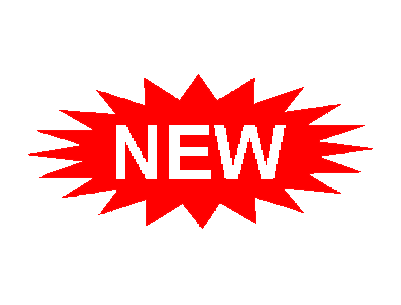 ---
EVENTS AND UPCOMING VIVA
---