Staff Directory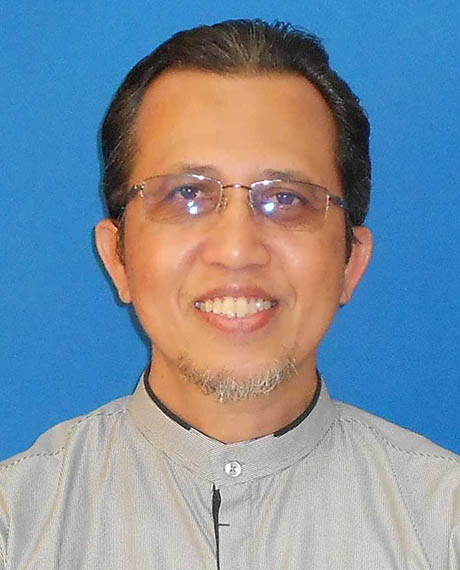 Academic Qualification
Master of Anaesthesiology - Masters Degree (Clinical Specialist), Universiti Kebangsaan Malaysia (UKM)
MBBS - Bachelor Degree, Universiti Malaya (UM)
Ariff Bin Osman (Prof. Dato' Dr.)
Professor
IIUM Kuantan Campus
KULLIYYAH OF MEDICINE
---
Expert Profile
1. 
Consultant anaesthesiologist with special interest in ethics education (undergraduate and postgraduate ethics curriculum) that promote and enhance safe practice as medical practitioners in general and safe practice in anaesthesia and critical care, in particular. 
2. 
Research interest in Islamic medical education, professionalism, end of life care, leadership and entrepreneurship. Authored a book, Training safe doctor from the IIUM's perspective – applying Islamic epistemology in medical education.
3. Research on ethical issues in end of life care from the Islamic perspective, in particular on the application of maqasid and qawaid al-shari'ah in resolving ethical dilemmas. 
4. 
Supervisor of post graduate masters and PhD theses on range of topics such as ethical issues in organ donation, medical professionalism, medical leadership among anaesthesiology fraternity, advanced medical directives, medical futility and developing framework of spiritual support of end of life care.   
5. 
Education and enhancement of entrepreneurship culture among undergraduate and postgraduate students of IIUM Kuantan Campus through establishment of cooperative, Kosiswa Budiman IIUM Kuantan Berhad that spearhead small business set-ups.  
Area of Specialisation
Medical And Health ~ Medical And Health Sciences ~ Complementary/Alternative Medicine ~ Education - Islamic medical ethics, medical professionalism and medical leadership
Social Science ~ Social Science ~ Community Development ~ Other Community Development n.e.c. - Dialysis centre and Orphanage Home
Medical And Health ~ Medical And Health Sciences ~ Clinical Medicine ~ Anaesthesiology - Anesthesiology and Critical Care; Cardiopulmonary Resuscitation, CPR and Airway Management
Medical And Health ~ Medical And Health Sciences ~ Anatomy ~ Other Anatomy n.e.c. - Cardiopulmonary Resuscitation
Teaching Responsibilities
| | |
| --- | --- |
| ANAESTHESIOLOGY AND CRITICAL CARE | 2021/2022 2020/2021 |
| ELEMENTARY CLINIC | 2021/2022 |
| ENTREPRENEURSHIP | 2021/2022 |
| KNOWLEDGE AND SCIENCE IN ISLAM | 2020/2021 |
Award & Recognition
| | | |
| --- | --- | --- |
| 21 Aug, 2018 | First IIUM Merdeka Award - | University |
| 05 Dec, 2012 | Darjah Indera Mahkota Pahang DIMP - Istana Pahang | National |
Publications
Article
| | |
| --- | --- |
| 2021 | Bilateral Mastectomy: dispute of PCA Morphine vs Bilateral erector spinae plane catheters-exploring best analgesic management for breast cancer surgery. Medicine and Health, 16 (Supplemetary 3) pp. 26-27 |
| 2021 | Palliative care and hospice care from the perspective of the maqasid sharī'ah. Al-Risalah: Journal of Islamic Revealed Knowledge and Human Sciences (ARJIHS), 5 (2) pp. |
| 2019 | Non-communicable diseases among Orang Asli of Kampung Ulu Tual. Journal of Family Medicine Forecast, 2 (3) pp. 1-3 |
| 2018 | Ethical justification in medical futility and advanced medical directive from the Islamic perspective. International Medical Journal Malaysia, 17 (Supplementary 1) pp. 72 |
| 2017 | Educating future medical professionals with the fundamentals of law and ethics. The International Medical Journal Malaysia, 16 (2) pp. 101-105 |
| 2014 | Integration of Islamic input in medical curriculum - Universiti Sains Islam Malaysia (USIM) experience. International Medical Journal Malaysia, 13 (2) pp. 73-77 |
| 2014 | Intergration of Islamic input in medical curriculum - Universiti Sains Islam Malaysia (USIM) experience. International Medical Medical Journal , 13 (2) pp. 73-77 |
| 2010 | Attitudes towards Euthanasia among physicians and patients: a cross sectional survey from Malaysia. Eubios Journal of Asian and International Bioethics, 20 (6 SupB) pp. 233-234 |
| 2010 | High frequency oscillating ventilation (HFOV) in severe acute respiratory distress syndrome (ARDS): a case report . The Internal Medical Journal, 9 (1) pp. 51-54 |
| 2010 | Inculcating professionalism among medical students: experience of the International University Malaysia. Eubios Journal of Asian and International Bioethics, 20 (6 SupB) pp. 231 |
| 2009 | A prospective study of relationship of vascular pedicle width with Cardiothoracic Ratio, Hemodynamic Data and Pulmonary Edema in Vertilated Intensive Care Unit patients . ASEAN Journal of Anaesthesiology, 10 (su () pp. 46 |
| 2009 | Continuous spinal anesthesia for lower limb surgery in patient with poor left ventricular function. ASEAN Journal of Anaesthesiology, 10 (Suppl ) pp. 167 |
| 2009 | Smoker desaturation during general anaesthesia: a case report. International Medical Journal Malaysia, 8 (1) pp. 61-63 |
| 2008 | The impact of the teaching of ethics in a medical and allied health sciences curriculum in International Islamic University Malaysia. International Medical Journal Malaysia, 7 (1) pp. |
| 2008 | The impact of the teaching of rthics in a Medical and Allied Health Sciences curriculum in International Islamic University Malaysia. International Medical Journal Malaysia, 7 (1) pp. |
| 2006 | Streptokinase after spinal anaesthesia – a case report. International Medical Journal Malaysia, 5 (1) pp. |
| 2006 | Streptokinase After Spinal Anaesthesia. A Case Report. International Medical Journal Malaysia, 5 (1) pp. 1-4 |
Conference or Workshop Item
| | |
| --- | --- |
| 2021 | A Qualitative Study on the Ethical Issues and Islamic Rulings in End of Life Care. In: 3rd World Congress on Integration and Islamicisation 2021, |
| 2019 | Medical futility: a major ethical issue in end of life care: an outlook from medical and Islamic legal rulings. In: Persidangan Nusantara Ke 3- Isu- isu Perubatan Menurut Perspektif Islam, |
| 2019 | Prevalence of non-communicable diseases among Orang Asli of Kampung Ulu Tual. In: 4th Hospital Kuala Lumpur Research Day and Clinical Trials Day 2019, |
| 2017 | Augmented renal clearance in critically ill patients with sepsis: prevalence, risk factors and outcome. In: Medical Research Symposium 2017, |
| 2016 | Islamic input in medical program: a realization of a holistic medical education. In: Kuala Lumpur International Islamic Studies and Civilisations (KLiISC) 2016, |
| 2016 | The importance of law and ethics in achieving a holistic medical education for muslim medical professionals. In: 2nd world congress on integration Islamicisation: focus on medical & health care sciences 2016 (2WCII-2016), |
| 2013 | Perceived attitude of clinical students towards memorization of Quranic verses: a pilot study. In: 3rd International Seminar of Wahyu Asas Tamadun 2013 (SWAT2013): Quran: Melonjak Transformasi Ummah, |
| 2011 | Incorporating professionalism into medical education : the IIUM experience. In: International Health Conference IIUM 2011 , |
| 2011 | Pain intervention for failed conservative chronic pain treatment: The light at the end of the tunnel . In: International Islamic University Malaysia Research, Invention and Innovation 2011, |
| 2011 | Role of pulse radiofrequency and radiofrequency in trigerminal neuralgia pain management: card up your sleeve. In: 4th Congress of the Association of Southeast Asian Pain Societies, |
| 2010 | Do clinical experience affects competency evaluation using Human Patient Simulator (HPS)? . In: 13th Asian Australasian Congress of Anaesthesiologists, |
| 2010 | Inculcating medical professionalism among medical students: the experience of Kulliyah of Medicine, IIUM. In: 3rd International Conference on Advancement in Science and Technology (iCAST) 2010, |
| 2010 | Randomized, control trial study of the i-GelTM and ProSeal LMA in anesthetized, non paralyzed patients. In: 13th Asian Australasian Congress of Anaesthesiologists, |
| 2009 | Intermittent Femoral Nerve Block after Knee Arthroplasty for Assisting Physiotherapy. In: 3rd ASEAPS 2009, |
| 2009 | Intermittent femoral nerve block after knee arthroplasty for assisting physiotherapy. In: 3rd Congress Association of Southeast Asian Pain Societies and Nueopathic Pain Special Interest Group, |
| 2009 | Smoker desaturation during general anaesthesia: a case report. In: 16th Asean Congress of Anaesthesiologist & 7th National Conference on Intensive Care, |
| 2007 | Oral celecoxib and tramadol after 24 hours in patients undergoing major operation in kuantan: a randomized comparattve study. In: 27th Annual Scientific Meeting of the Australian Pain Society, |
| 2007 | The use of high-fidelity patient simulation in training healthcare professionals: a proposal for co-operation between the university and Ministry of Health, Malaysia. In: Malaysian Society of Anaesthesiologists & College of Anaesthesiologists Annual Scientific Meeting 2007, |
Book
| | |
| --- | --- |
| 2021 | Training safe doctors from the IIUM's perspective: application of Islamic epistemology in undergraduate medical training. IIUM Press, ISBN: 9789674910457 |
| 2018 | A cardiopulmonary resuscitation guide for healthcare providers. Department of Anaesthesiology & Intensive Care, Kulliyyah of Medicine, International Islamic University Malaysia, ISBN: 978-983-44569-2-4 |
| 2018 | A cardiopulmonary resuscitation guide for healthcare providers. Department of Anaesthesiology & Intensive Care, Kulliyyah of Medicine, International Islamic University Malaysia, ISBN: 978-983-44569-2-4 |
| 2018 | Trauma & resuscitation. Institut Terjemahan & Buku Malaysia Berhad dan Universiti Islam Antarabangsa Malaysia, ISBN: 978-967-460-781-4 |
| 2012 | A cardiopulmonary resuscitation guide for healthcare providers. Department of Anaesthesiology and Intensive Care, ISBN: 978-983-44569-0-0 |
| 2012 | A cardiopulmonary resuscitation guide for healthcare providers. Department of Anaesthesiology and Intensive Care, ISBN: 978-983-44569-0-0 |
| 2012 | Essential anesthesiology for healthcare professionals. Department of Anaesthesiology and Intensive Care, ISBN: 983-44569-0-0 |
| 2012 | Essential anesthesiology for healthcare professionals. Department of Anaesthesiology and Intensive Care, ISBN: 983-44569-0-0 |
Book Section
| | |
| --- | --- |
| 2021 | Addressing patient's religious need. In: IIUM Press, ISBN: 9789674910457, pp. 71-82 |
| 2021 | Addressing patient's religious need. In: IIUM Press, ISBN: 9789674910457, pp. 71-82 |
| 2021 | Ethical decision in Cardiopulmonary Resuscitation. In: IIUM Press, ISBN: 9789674910457, pp. 38-45 |
| 2021 | Ethical decisions in end-of-life care. In: IIUM Press, ISBN: 9789674910457, pp. 46-53 |
| 2021 | Implementation of IIMP in basic medical sciences. In: IIUM Press, ISBN: 978-967-491-045-7, pp. 76-82 |
| 2021 | Implementation of IIMP in basic medical sciences. In: IIUM Press, ISBN: 978-967-491-045-7, pp. 76-82 |
| 2021 | Integrating the Islamic worldview and ethics in medical practice. In: IIUM Press, ISBN: 9789674910457, pp. 11-19 |
| 2021 | Islamic perspective of spiritual support for relatives of the critically iii patients. In: IIUM Press, ISBN: 9789674910457, pp. 54-62 |
| 2021 | Leadership role of a doctor. In: IIUM Press, ISBN: 9789674910457, pp. 30-37 |
| 2021 | Medical professionalism. In: IIUM Press, ISBN: 9789674910457, pp. 21-29 |
| 2021 | Spiritual support,palliative care and hospice in terminal illness. In: IIUM Press, ISBN: 9789674910457, pp. 63-70 |
| 2019 | The Kulliyyah of Medicine : producing doctors imbued with tawhid.. In: IIUM Press, ISBN: 9789674910358, pp. 423-430 |
| 2019 | The Kulliyyah of Medicine : producing doctors imbued with tawhid.. In: IIUM Press, ISBN: 9789674910358, pp. 423-430 |
| 2015 | Care of the terminally ill from the Islamic Wasatiyyah. In: IIUM Press, ISBN: 9789674183462, pp. 77-92 |