Staff Directory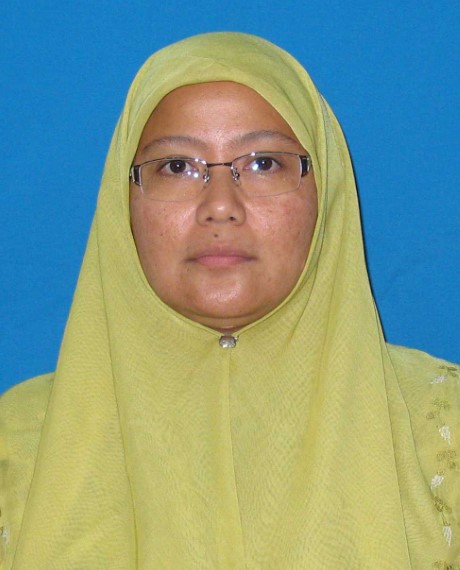 Academic Qualification
Master in Teaching English as a Second Language - Masters Degree, Universiti Malaya (UM)
Bachelor in Language Studies - Bachelor Degree, University of Essex
Raja Zarina Bt Raja Othman
CELPAD Lecturer
IIUM Gombak Campus
CENTRE FOR LANGUAGES AND PRE-UNIVERSITY ACADEMIC DEVELOPMENT
---
Expert Profile
Zarina Bte Raja Othman
Centre for Language and Pre-University Academic Development
Academic/Professional Qualification
MESL (UM)
B.A. (Hons) in Linguistics (University of Essex)
Expertise
English Language/Linguistics Teaching
Research Interests
ESL, ELT, EAP, Linguistics
Email: rzarina@iium.edu.myContact No: 013-2757937 / 03-79462400
righttopProfilRaja Zarina Raja Othman obtained her first degree in Linguistics from Essex University, and went on to pursue her Master's in English as a Second Language at the University of Malaya.
She has been teaching for 30 years and has amassed a voluminous amount of knowledge and experience in her field through the various positions she has held.
Currently, she is a CELPAD lecturer.
Area of Specialisation
Humanities ~ Humanities ~ Religious Studies ~ Islamic Studies - English Language & Linguistic
Teaching Responsibilities
| | |
| --- | --- |
| ADVANCED ENGLISH FOR HUMAN SCIENCES | 1997/1998 1996/1997 1993/1994 1992/1993 |
| ADVANCED ENGLISH I | 1993/1994 1992/1993 |
| ADVANCED ENGLISH II | 1992/1993 |
| ADVANCED ENGLISH WRITING | 1993/1994 |
| CORE COMPETENCE LOWER (CCL) | 1997/1998 |
| CORE COMPETENCE UPPER (CCU) | 1997/1998 |
| EFFECTIVE PUBLIC SPEAKING | 1994/1995 1993/1994 1992/1993 |
| ENGLISH FOR ACADEMIC PURPOSES | 2016/2017 2015/2016 2013/2014 2012/2013 2011/2012 2010/2011 2008/2009 |
| ENGLISH FOR ACADEMIC WRITING | 2021/2022 2020/2021 |
| ENGLISH FOR ACADEMIC WRITING (EAW) | 2019/2020 2018/2019 2017/2018 1997/1998 |
| ENGLISH LANGUAGE 3 | 2014/2015 |
| ENGLISH LANGUAGE 4 | 2015/2016 2014/2015 2013/2014 2012/2013 |
| ENGLISH LANGUAGE 5 | 2016/2017 2015/2016 2013/2014 2012/2013 2011/2012 2010/2011 |
| ENGLISH LANGUAGE 6 | 2016/2017 2015/2016 2014/2015 2013/2014 2012/2013 2011/2012 2010/2011 |
| ENGLISH LANGUAGE 5 | 2017/2018 2016/2017 |
| ENGLISH LANGUAGE 6 | 2017/2018 2016/2017 |
| ENGLISH LANGUAGE III | 2018/2019 2009/2010 |
| ENGLISH LANGUAGE IV | 2019/2020 2017/2018 2008/2009 |
| ENGLISH LANGUAGE V | 2018/2019 2017/2018 2010/2011 2009/2010 |
| ENGLISH LANGUAGE VI | 2021/2022 2020/2021 2019/2020 2018/2019 2009/2010 2008/2009 |
| SFC: LISTENING SKILLS | 1998/1999 |
| SFC: READING SKILLS | 1998/1999 1997/1998 |
| SFC: SPEAKING SKILLS | 1998/1999 |
| SFC: SPEAKING SKILLS FOR ARABIC-EXEMPTED | 1996/1997 |
| SFC: WRITING SKILLS | 1998/1999 1997/1998 |
| SFC: WRITING SKILLS FOR ARABIC- EXEMPTED | 1996/1997 |