Staff Directory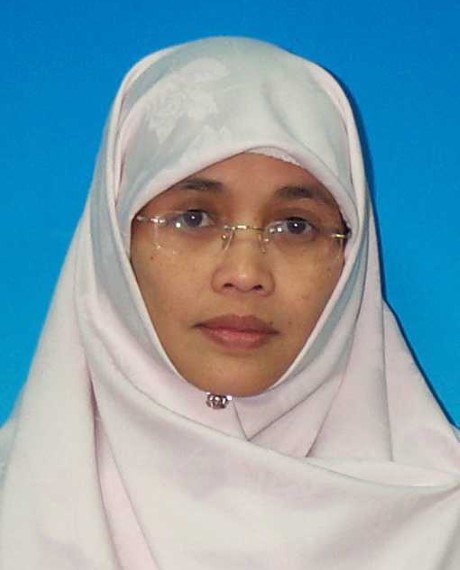 Academic Qualification
PhD in Accounting - Doctor of Philosophy, University of Leeds
Master in Accounting - Masters Degree, Toledo University
Bachelor of Business Administration - Bachelor Degree, University of Ohio
Nik Nazli Bt Nik Ahmad (Prof. Dr.)
Professor
IIUM Gombak Campus
KULLIYYAH OF ECONOMICS AND MANAGEMENT SCIENCES
---
niknazli@iium.edu.my
4685
Expert Profile
Professor Nik Nazli's research interests are in sustainability accounting and reporting, management accounting practices and student-centred learning approaches. Currently she is also working on a research project examining waqf financing for higher educational institutions. Prof. Nik Nazli has published her research work in both local and international journals including the Journal of Cleaner Production, Social Responsibility Journal, Corporate Social Responsibility and Environmental Management Journal and Managerial Auditing Journal. She also sits on the Editorial Board of the Journal of Financial Accounting and Reporting and was a member of the Editorial Board for the Accounting Education: An International Journal for several years. She has also presented papers in various conferences including the European Accounting Association (EAA) and British Accounting Association (BAA) Conferences.
Prof. Nik was also a member of the Material Cost Savings Task Force with the Malaysian Productivity Corporation (MPC) from September 2010 till March 2012. During that period she participated as a member of the Malaysian delegation to the Asian Productivity Organisation's Materials Cost Flow programme in Japan in March 2011. Prof. Nik also served as a member of the adjudication panel for the annual NACRA (National Corporate Reporting Awards) Best Environmental Report category from 2004 till 2008. Recently she participated in ACCA Malaysia's Integrated Reporting Stakeholder's Round Table.
On the national education front, Prof Nik has served in the Ministry of Higher Education's Quality Assurance Panel of Assessors in the academic review of the Bachelors of Accountacy Programmes in University of Malaya and University Malaysia Sabah. In 2013, she was appointed as panel of the Malaysian Institute of Accounting's (MIA) accreditation programme for University Putra Malaysia. Currently, she is a member of the MIA's Examination Committee.
Prof. Nik joined IIUM in 1991 and has held various administrative posts in the University. Her most recent post was as Dean of the Kulliyyah from July 2013 till December 2014. She has also won the award for Best Teacher 2009 (University Level - Applied Arts and Social Science Category) and several awards at the Department/Kulliyyah levels for teaching and research. Prof Nik Nazli is also the joint recipient for the International Federation of Accountants' (IFAC) Article of Merit Award 2007.
Area of Specialisation
Economics, Business And Management ~ Economics, Business And Management ~ Accounting ~ Accounting Education - Social and Environmental accounting, accounting education, management accounting practices
Economics, Business And Management ~ Economics, Business And Management ~ Accounting ~ Management Accounting (Including Strategic Management Accounting, Performance Management, Cost Management, Management Accounting Control System)
Economics, Business And Management ~ Economics, Business And Management ~ Accounting ~ Corporate Governance (Including Accountability, Ethics, Integrity)
Economics, Business And Management ~ Economics, Business And Management ~ Accounting ~ Corporate Social Responsibility Accounting - Social and Environmental accounting, accounting education, management accounting practices
Teaching Responsibilities
| | |
| --- | --- |
| ACCOUNTING ANALYSIS FOR DECISION MAKING | 2001/2002 2000/2001 1999/2000 1998/1999 |
| ACCOUNTING THEORY | 2018/2019 2017/2018 |
| ACCOUNTING THEORY & POLICY | 2015/2016 2013/2014 2012/2013 |
| ACCOUNTING THEORY AND POLICY | 2016/2017 2015/2016 |
| COST ACCOUNTING II | 2000/2001 1999/2000 |
| COST MANAGEMENT | 2016/2017 2015/2016 2010/2011 |
| DECISION MAKING & CONTROL | 2022/2023 2021/2022 2019/2020 2009/2010 2007/2008 |
| FINANCIAL ACCOUNTING AND REPORTING | 2003/2004 |
| FINANCIAL ACCOUNTING FOR BUSINESS | 1991/1992 |
| FINANCIAL ACCOUNTING I | 1992/1993 1991/1992 |
| FINANCIAL ACCOUNTING II | 2000/2001 1999/2000 1996/1997 1995/1996 1991/1992 |
| FINANCIAL ACCOUNTING III | 2000/2001 1999/2000 1998/1999 1997/1998 1996/1997 |
| FINANCIAL ACCOUNTING IV | 2001/2002 2000/2001 |
| FINANCIAL AND MANAGERIAL ACCOUNTING | 2007/2008 2006/2007 2005/2006 2004/2005 2003/2004 2002/2003 |
| INTEGRATED CASE STUDY | 2022/2023 2021/2022 2020/2021 2019/2020 2018/2019 2017/2018 2016/2017 2015/2016 2014/2015 2013/2014 2010/2011 |
| ISSUES IN SOCIAL&ENVIRONMENTAL ACCOUNTING | 1998/1999 |
| MANAGEMENT ACCOUNTING | 2003/2004 2002/2003 |
| MANAGEMENT CONTROL SYSTEMS | 2010/2011 2007/2008 2006/2007 2005/2006 |
| MANAGERIAL ACCOUNTING | 2009/2010 2008/2009 2006/2007 2005/2006 |
| SEMINAR IN COST & MANAGEMENT ACCOUNTING | 2012/2013 2009/2010 2008/2009 2007/2008 2006/2007 2005/2006 |
Research Projects
Completed
| | |
| --- | --- |
| 2016 - 2018 | Antecedents of Manager Ethical Practices and Its Effect on Organizational Performance |
| 2016 - 2017 | Governance Related Corporate Climate Change Disclosures: Evidences from Public-Listed Oil and Gas Companies in Malaysia |
| 2015 - 2019 | The Preparation of Feasibility Study for the Establishment of an International Islamic University in Afghanistan |
| 2013 - 2014 | "Questionnaire Investigation on Material Efficiency in Malaysian Industries" |
| 2013 - | Islamic Economic Framework for Waqf: Lessons from History,Comparative Best Practices and Developing Contemporary Models |
| 2012 - 2015 | Towards Sustainable Development: Examining Environmental Management Accounting Practices in Environmentally Sensitive Industries, Local Governments and SMEs Malaysia |
| 2008 - 2011 | Environmental Accounting in Malaysia: Its Impact on Corporate Performance |
On-Going
| | |
| --- | --- |
| 2017 - Present | Organizational Change in Higher Education: Is Realignment Needed in Performance Measurement? |
| 2011 - Present | Environmental Accounting and Reporting in Malaysia: Challenges and Future Prospects |
Award & Recognition
| | | |
| --- | --- | --- |
| 22 Feb, 2004 | Best Researcher Award - International Islamic University Malaysia | Kulliyyah |
| 04 Mar, 2003 | Quality Research Award (Kulliyyah) - International Islamic University Malaysia | Kulliyyah |
Publications
Article
| | |
| --- | --- |
| 2021 | Financial sustainability in Malaysian public universities: coping with or embracing change?. Journal of Public Budgeting, Accounting & Financial Management, 33 (5) pp. 599-617 |
| 2019 | Exploring the meaning of climate change discourses: an impression management exercise?. Accounting Research Journal, 32 (2) pp. 113-128 |
| 2019 | Financial sustainability of Malaysian public universities: officers' perceptions. International Journal of Educational Management, 33 (2) pp. 317-334 |
| 2019 | Readiness to implement revenue diversification strategies by Malaysian public universities. Management & Accounting Review, 18 (3) pp. 69-94 |
| 2019 | Revenue diversification in public higher learning institutions: An exploratory Malaysian study. Journal of Applied Research in Higher Education, 11 (3) pp. 379-397 |
| 2017 | Power relationships in gender-related disclosures: exploring language in selected Fortune 500 companies' sustainability reports. International Journal of Business Governance and Ethics, 12 (3) pp. 262-288 |
| 2017 | Power relationships in gender-related disclosures: exploring language in selected fortune 500 companies' sustainability reports. International Journal of Business Governance and Ethics, 12 (3) pp. 262-288 |
| 2017 | Rhetoric as a form of persuasion in disclosing poverty-related CSR activities in corporate disclosures: the case of Bangladesh. Asian Journal of Business and Accounting, 10 (2) pp. 105-135 |
| 2016 | Marxist feminist perspective of corporate gender disclosures. Asian Journal of Accounting and Governance, 7 () pp. 11-24 |
| 2015 | Usefulness of environmental information to bank officers in Malaysia. International Journal of Economics and Management, 9 (1) pp. 71-92 |
| 2014 | Do fund managers perceive environmental information useful? An empirical study from Malaysia. Journal of Cleaner Production, 52 () pp. 281-288 |
| 2014 | Environmental disclosures by the Malaysian construction sector: Exploring extent and quality. Corporate Social Responsibility and Environmental Management, 21 (4) pp. 240-252 |
| 2014 | Environmental information usefulness to stakeholders: empirical evidence from Malaysia. Social Responsibility Journal, 10 (2) pp. 348-363 |
| 2014 | Muslim and non-Muslim fund managers' perception of environmental information. Pertanika Journal of Social Science and Humanities, 22 () pp. 127-140 |
| 2013 | Case studies in a passive learning environment: some Malaysian evidence. Accounting Research Journal, 26 (3) pp. 173-196 |
| 2013 | Environmental disclosures of Malaysian property development companies : towards legitimacy or accountability?. Social Responsibility Journal, 9 (2) pp. 241-258 |
| 2013 | Student-centred learning in a passive learning environment: students' perception and performance. International Journal of Economics and Management, 7 (1) pp. 84-107 |
| 2011 | Understanding environmental management accounting (EMA) adoption: a new institutional sociology perspective . Social Responsibility Journal, 7 (4) pp. 540-557 |
| 2010 | An investigation on PMS attributes in service organisations in Malaysia . International Journal of Productivity and Performance Management, 59 (8) pp. 734-756 |
| 2010 | Environmental management accounting: an empirical investigation of manufacturing companies in Malaysia . Journal of Asia-Pacific Centre for Environmental Accountability, 16 (3) pp. 31-45 |
| 2010 | Performance measurement system mechanisms and service process type. Asian Journal of Accounting and Governance, 1 () pp. 1-26 |
| 2009 | A longitudinal examination of environmental reporting practices in Malaysia. Gajah Mada International Journal of Business, 11 (1) pp. 37-72 |
| 2009 | Some evidence of environmental reporting by Shari'ah compliant companies in Malaysia. IIUM Journal of Economics and Management Sciences, 17 (2) pp. 177-208 |
| 2008 | Budgetary participation and performance: some Malaysian evidence. International Journal of Public Sector Management, 21 (6) pp. 658-673 |
| 2007 | Accounting students' perceptions of effective teaching methods and instructor characteristics: some Malaysian evidence. Malaysian Accounting Review, 6 (1) pp. 101-128 |
| 2005 | Is standard costing obsolete? Empirical evidence from Malaysia. Managerial Auditing Journal, 20 (2) pp. 109-124 |
| 2004 | Management accounting practices in selected Asian countries: A review of the literature. Managerial Auditing Journal, 19 (4) pp. 493-508 |
| 2003 | Are budgets useful? A survey of Malaysian companies. Managerial Auditing Journal, 18 (9) pp. 717-724 |
Conference or Workshop Item
Monograph