Staff Directory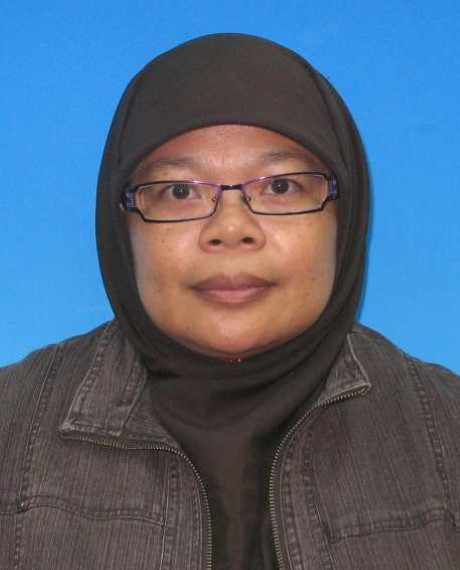 Academic Qualification
PhD in Law - Doctor of Philosophy, University of Exeter
Master in Bussiness Law - Masters Degree, University of Wales
Bachelor of Laws (Honours) - Bachelor Degree, International Islamic University Malaysia
Juriah Binti Abd. Jalil (Assoc. Prof. Dr.)
Associate Professor
IIUM Gombak Campus
AHMAD IBRAHIM KULLIYYAH OF LAWS
---
Expert Profile
Dr. Juriah Abd Jalil obtained her Ph.D from the University of Exerter, England in Broadcasting Law in 2000. Prior to joining the university as an academic staff, she was an advocate and solicitor practising in Kuala Lumpur, Malaysia. In 2004, she received the European Commission scholarship under ECAP II Specialist Course to conduct research on Intellectual Property Teaching and Curriculum Development for ASEAN countries at Max Plank Institute in Munich ( November 2004 - February 2005) and Queen Mary Intellectual Property Research Institute, London, (March- April 2005).
She teaches Civil Procedure to final year students and is currently completing a study on Online Protection for Children. She did a research on the Korean Approach to Online Protection for Children at the Seoul National University Law School in January - May 2013 and presented her findings at the 13th Australasian Conference on Child Abuse and Neglect organized by the Australian Institute of Criminology in Melbourne in September 2013. She has also presented papers relating to online privacy for children, ICT crimes against children in Malaysia and cyberbullying issues.
She has written two books, Confidential Information Law and Industrial Design Law, published by Thomson Sweet & Maxwell and authored several articles published by local and international journals.
Area of Specialisation
Social Science ~ Social Science ~ Law ~ Human Rights
Social Science ~ Social Science ~ Law ~ Intellectual Property (Including Copyrights, Patents, Trademarks, Industrial Design)
Social Science ~ Social Science ~ Law ~ Other Law n.e.c. - Media and information law
Teaching Responsibilities
| | |
| --- | --- |
| CIVIL LITIGATION | 2021/2022 2020/2021 |
| CIVIL PROCEDURE I | 2018/2019 2017/2018 2016/2017 2015/2016 2014/2015 2013/2014 2011/2012 2010/2011 2009/2010 2007/2008 2004/2005 2003/2004 2002/2003 2001/2002 1996/1997 1995/1996 1994/1995 |
| CIVIL PROCEDURE II | 2020/2021 2019/2020 2018/2019 2017/2018 2016/2017 2015/2016 2014/2015 2013/2014 2011/2012 2010/2011 2009/2010 2008/2009 2007/2008 2006/2007 2005/2006 1995/1996 1994/1995 1993/1994 |
| CURRENT ISSUES IN INTEL. & IND. PROPERTY LAW | 2009/2010 |
| EVIDENCE I | 1995/1996 |
| EVIDENCE II | 1994/1995 |
| INTELLECTUAL PROPERTY LAW | 1994/1995 1993/1994 |
| MALAYSIAN LEGAL SYSTEM I | 2003/2004 |
| PROFESSIONAL PRACTICE I | 1996/1997 1995/1996 1994/1995 1993/1994 |
| PROFESSIONAL PRACTICE II | 1996/1997 1995/1996 1994/1995 1993/1994 |
Research Projects
Completed
| | |
| --- | --- |
| 2018 - 2021 | From Freedom of Expression to 'Freedom to Tell Lies': Formulating an Effective Legal Framework to Regulate the Spread of Fake News Online in Malaysia |
| 2016 - 2019 | Legal Framework for Theft of trade secrets and Corporate Espionage in Malaysia: Adhering to the Trans Pacific Partnership Agreement (TPPA) |
| 2012 - 2015 | Children and internet: Establishing a legal framework for protection of privacy and security of children online -option for Malaysia |
| 2012 - 2015 | Legal Framework for the Protection of Traditonal Cultural Expression: Balancing Human Rights, Conservation and Proprietary Interest? |
| 2011 - 2013 | Legal Protection of Corporate & Business Information In The Digital Era In Malaysia (RU2011) |
On-Going
| | |
| --- | --- |
| 2016 - Present | Legal Framework to Regulate Nutraceuticals, Herbal Medicines and Health Supplements in Malaysia |
| 2008 - Present | International Law and Maritime Affairs Research Unit (ILMA) |
| 2008 - Present | Law of Social Obligations Unit (LOSOU) |
| - | Social Media and Challenges to the Sub Judice Rule in Malaysia. |
Publications
Article
| | |
| --- | --- |
| 2020 | A case study on misuse of company's Confidential Information in Malaysia: Suggestions for improvement. Hamdard Islamicus, 43 (2) pp. 251-261 |
| 2020 | Business under threat: the criminal liability of trade secret theft in Malaysia?. International Journal of Business and Society, 21 (S1) pp. 49-65 |
| 2020 | Enhancing regulation of nutraceutical products in Malaysia lessons from Japan. IIUM Law Journal, 28 (SI) pp. 351-372 |
| 2020 | Legal tech in legal service: challenging the traditional legal landscape in Malaysia. IIUM Law Journal, 28 (S1 2020) pp. 279-301 |
| 2020 | Malaysia's legal response to tackling the crime of online child pornography. IIUM Law Journal, 28 (1) pp. 165 -195 |
| 2020 | Penetapan standard bagi Industri nutraseutikal di Malaysia: melindungi hak pengguna. Kanun: Jurnal Undang-undang Malaysia, 32 (2) pp. 177-194 |
| 2020 | Protecting trade secret from theft and corporate espionage: Some legal and administrative measures. International Journal of Business and Society, 21 (S1) pp. 205-218 |
| 2020 | Regulatory control of herbal and traditional medicines in Malaysia: issues and concerns. International Journal of Business and Society, 21 (S1) pp. 192-204 |
| 2017 | Protecting children against exposure to content risks online in Malaysia: Lessons from Australia. Malaysian Journal of Communication = Jurnal Komunikasi, 33 (1) pp. 115-126 |
| 2016 | From school dorms to youtube, facebook and whatsapp: the multifacets of bullying in a digital environment. MALAYAN LAW JOURNAL, 5 () pp. 1-7 |
| 2015 | Combating child pornography in digital era: is Malaysian law adequate to meet the digital challenge?. Pertanika Journal of Social Science & Humanities, 23 (October) pp. 137-152 |
| 2015 | Misappropriation and dilution of indigenous people's cultural expression through the sales of their arts and crafts: should more be done?. Pertanika Journal of Social Sciences & Humanities (JSSH), 23 (S) pp. 165-178 |
| 2014 | Regulating competition in the Malaysian telecommunication sector: a need for a new approach?. International Journal of Public Law and Policy, 4 (4) pp. 403-419 |
| 2010 | Violation of cyberlaws and computer ethics: the consequences and potential legal actions. Eubios Journal of Asian and International Bioethics, 20 (6 supB) pp. 227 |
Conference or Workshop Item
| | |
| --- | --- |
| 2019 | Addressing the threats of online theft of trade secret and cyber espionage in Malaysia: the legal landscape. In: 2018 6th International Conference on Cyber and IT Service Management (CITSM 2018), |
| 2019 | Protecting consumers from misleading online advertisement for herbal and traditional medicines in Malaysia: are the laws sufficient?. In: The 6th International Conference on Cyber and IT Service Management (CITSM 2018), |
| 2018 | A case study on misuse of company's information in Malaysia: suggestions for improvement. In: 7th International Conference on Law And Society (ICLAS 7), |
| 2018 | A case study on misuse of company's confidential information in Malaysia: suggestions for improvement. In: 7th International Conference on Law And Society (ICLAS 7), |
| 2018 | Protecting trade secret from theft and corporate espionage: business entity v employee & competitors. In: 7th International Conference on Law And Society (ICLAS 7), |
| 2018 | Regulatory control for herbal and traditional medicines in Malaysia: issues and challenges. In: 7th International Conference on Law And Society (ICLAS 7), |
| 2018 | White, slim and 100% cure, misleading health claims of nutraceuticals: a comparative study. In: 7th International Conference on Law and Society (ICLAS 7), |
| 2017 | 'Unsafe' nutraceuticals products on the Internet: The need for stricter regulation in Malaysia. In: 2017 5th International Conference on Cyber and IT Service Management, |
| 2017 | 'Unsafe' nutraceuticals products on the Internet: The need for stricter regulation in Malaysia. In: 5th International Conference on Cyber and IT Service Management (CITSM 2017), |
| 2017 | Guaranteeing safer consumption of nutraceutical products in Malaysia: must it always be on the government?. In: International Conference on Education, Business, Islamic and Technology 2017 (ICEBIT 2017), |
| 2016 | Protecting children against exposure to content risks online in Malaysia: lessons from Australia. In: 1st International Conference on Women and Children Legal and Social Issues (ICWC 2016), |
| 2014 | Privacy under threats: an analysis on the online risks and legal measures in protecting privacy of children online. In: International Conference on Social Science and Management (ICSSAM), |
| 2013 | Korean approach to online protection for children in digital era. In: 13th Australasian Conference on Child Abuse and Neglect: Protecting Children:New Solution to old Problem, |
| 2013 | Regulating competition in the Malaysian telecommunication sector: a need for a new approach?. In: 4th International Private Law Conference , |
Book
Book Section
| | |
| --- | --- |
| 2013 | Freedom of information: principles and challenges towards vision 2020. In: Sweet and Maxwell Asia, ISBN: 9789670498133, pp. 431-443 |
| 2013 | Freedom of information: principles and challenges towards vision 2020. In: Sweet and Maxwell Asia, ISBN: 9789670498133, pp. 431-443 |
| 2013 | Regulating competition in the Malaysian telecommunication sector: A need for a new approach? . In: International Association IT Lawyers (IAITL), ISBN: 9788799485437, pp. 329-344 |
| 2012 | Freedom of expression and freedom of religion. In: Sweet and Maxwell Asia, ISBN: 978-967-5040-87-0, pp. 141-158 |
| 2011 | Basic principles and constitutional legal framework of freedom of information. In: IIUM Press, ISBN: 9789670225753, pp. 441-457 |
| 2003 | Patients information: confidentiality and implications from legal perspective. In: Medical Law and Ethics Unit, Law Centre. Ahmad Ibrahim Kuliyyah of Laws, ISBN: 983-3019-00-5, pp. 127-131 |
Monograph