Staff Directory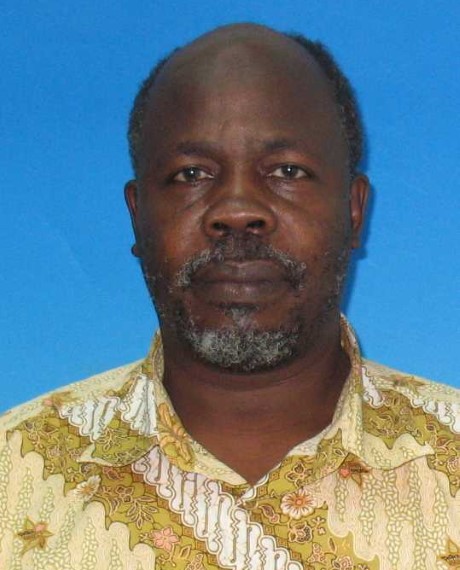 Academic Qualification
Ph.D in Finance - Doctor of Philosophy, Universiti Sains Malaysia (USM)
Economics - Masters Degree, International Islamic University Malaysia
Economics - Bachelor Degree, International Islamic University Malaysia
Mustafa Omar Mohammed (Assoc. Prof. Dr.)
Associate Professor
IIUM Gombak Campus
KULLIYYAH OF ECONOMICS AND MANAGEMENT SCIENCES
---
Expert Profile
Dr. Mustafa worked as an Assistant Director at the Management Services Division (MSD) for over five years, from January 1994 to September 1999 when he joined KENMS, IIUM. Since then, he has taught several theoretical and quantitative courses at the undergraduate and graduate levels. He won quality academic awards in 2003, 2008, 2009, 2012, 2013 and 2014. He has supervised more than 50 dissertations at PhD and Master's levels and is also a journal editorial board member and reviewer panel to more than 15 academic publications.
Dr. Mustafa offers consultancy and translation services. His clients include MIFC, BNM, IBFIM, AIBIM, IFSB and other international organizations. He has also conducted trainings on Islamic economics, banking, finance and Zakat in various countries, attended by Board of Directors, investors, academicians, Shari'ah scholars and practitioners.
Dr Mustafa Omar Mohammed currently serves as an Associate Professor in the Department of Economics, KENMS.
Teaching Responsibilities
| | |
| --- | --- |
| ACCOUNTING AND CONTROL OF ISLAMIC FIN. INST. | 2012/2013 2009/2010 |
| ASSHARI'AH, ECONOMICS AND SOCIETY | 2019/2020 2018/2019 2017/2018 2016/2017 2014/2015 2013/2014 2012/2013 2011/2012 2010/2011 |
| CONTEMPORARY ISSUES IN ISLAMIC FINANCE | 2012/2013 2011/2012 |
| ECONOMICS IN THE QUR'AN & SUNNAH | 2021/2022 2020/2021 2019/2020 2018/2019 2016/2017 2015/2016 2014/2015 2013/2014 2011/2012 2009/2010 2008/2009 2007/2008 2006/2007 2004/2005 2003/2004 2002/2003 2001/2002 2000/2001 |
| ECONOMICS IN THE QURAN & SUNNAH | 2005/2006 |
| ECONOMICS OF ZAKAT | 2021/2022 2020/2021 2019/2020 2018/2019 2017/2018 2016/2017 2013/2014 2012/2013 2011/2012 |
| FAMILY MANAGEMENT & PARENTING | 2006/2007 |
| FAMILY MANAGEMENT & PARENTING (BROTHER) | 2006/2007 2005/2006 |
| FAMILY MANAGEMENT AND PARENTING (BR) | 2005/2006 |
| FAMILY MANAGEMENT AND PARENTING (BROTHER) | 2004/2005 |
| FIQH FOR ECONOMIST II | 2005/2006 2004/2005 2003/2004 2001/2002 2000/2001 1999/2000 |
| FIQH FOR ECONOMIST III | 2018/2019 |
| FIQH FOR ECONOMISTS I | 2017/2018 2016/2017 2014/2015 2000/2001 1999/2000 |
| FIQH MUAMALAH IN BANKING AND FINANCE | 2015/2016 2009/2010 2008/2009 2007/2008 2006/2007 2005/2006 |
| FOUNDATION OF ISLAMIC ECONOMICS | 2021/2022 2012/2013 2011/2012 2010/2011 2009/2010 2008/2009 2007/2008 2006/2007 2005/2006 2004/2005 2003/2004 2002/2003 2001/2002 |
| HALAQAH 1 (BROTHER) | 2003/2004 |
| HALAQAH 1 (BROTHERS) | 2002/2003 |
| HALAQAH 2 (BROTHER) | 2004/2005 2003/2004 2002/2003 |
| ISLAMIC BANKING AND FINANCE | 2008/2009 2007/2008 2006/2007 2005/2006 |
| ISLAMIC ECON.& FIN. ISSUES FROM SHARI'AH PERS | 2021/2022 2020/2021 2019/2020 2017/2018 2016/2017 2015/2016 2014/2015 2013/2014 2012/2013 2011/2012 2010/2011 |
| ISLAMIC ECONOMICS | 2015/2016 2014/2015 2013/2014 2012/2013 2011/2012 2010/2011 |
| ISLAMIC ECONOMICS THOUGHT | 2014/2015 2013/2014 2012/2013 |
| ISLAMIC FINANCIAL SYSTEM | 2008/2009 2007/2008 |
| ISLAMIC FINANCIAL SYSTEM AND ENVIRONMENT | 2020/2021 2017/2018 2015/2016 2013/2014 2012/2013 2011/2012 2010/2011 2009/2010 2008/2009 2007/2008 2004/2005 2003/2004 2002/2003 |
| ISLAMIC WEALTH MANAGEMENT | 2014/2015 2013/2014 |
| MONEY AND BANKING | 2018/2019 |
| OBJECTIVES OF SHARI'AH | 2021/2022 2020/2021 2019/2020 2018/2019 2015/2016 2014/2015 2013/2014 2010/2011 2009/2010 2008/2009 2006/2007 2004/2005 2003/2004 |
| REGULATORY FRAMEWORK OF ISLAMIC F'CIAL CONTR. | 2011/2012 |
| SHARI'AH ORIENTED PUBLIC POLICY | 2014/2015 2010/2011 |
| STATISTICAL METHODS | 2002/2003 2001/2002 2000/2001 |
| USUL FIQH I | 1999/2000 |
Research Projects
Completed
| | |
| --- | --- |
| 2019 - 2020 | Innovative Financing for Sustainable Development Goals |
| 2018 - 2020 | Foundation Of Islamic Economics |
| 2018 - 2020 | Foundation Of Islamic Economics |
| 2016 - 2017 | An Assessment of Preference of Equity Crowdfunding from the Investors Perspective: The Case of Malaysia |
| 2015 - 2017 | A Proposed Crowdfunding-Waqf Model (Cwm) for Developing Waqf Assets in Malaysia |
| 2015 - 2018 | Performance Evaluation Index for Islamic Banks Based on Maqasid Al-Shariah |
| 2014 - 2014 | CIE-Thomson Reuters Survey Distribution and Data Entry Project |
| 2014 - 2018 | EPP7: Islamic Finance Education Cluster |
| 2013 - 2017 | Developing an Islamic Financing Model for Abandoned Housing Projects |
| 2013 - 2016 | Developing an Integrated Cash Waqf Investment Model for Micro-Enterprises (MEs) in Malaysia |
| 2013 - 2016 | Exploring the Conceptual and Practical Dimensions of a 3 Sector Socio-Economic Transformation Model (3s SETM) for Malaysia |
| 2013 - | Islamic Economic Framework for Waqf: Lessons from History,Comparative Best Practices and Developing Contemporary Models |
| 2013 - 2017 | The Role of Zakat And Waqf Insitutions in Enhancing Small and Medium Enterprises towards the Socio-Economic Development of Muslim Countries : Leveraging on Malaysia's Potentials |
| 2012 - 2012 | A Study on LAKIM (Lembaga Pemegang Amanah Kolej Islam Malaya) as Education Provider |
| 2012 - 2016 | A Conceptual Analysis on the Application of REITs in Developing Waqaf Land in Malaysia |
| 2011 - 2013 | Impact of Financial Crisis on Customer : An Islamic Perspective |
| 2011 - 2016 | Exploring the Conceptual & Practical Dimensions of A 3 Sector Socio-Economic Transformation Model |
| 2010 - 2011 | Review on Literature on The Islamic Security (SUKUK) |
| 2010 - 2012 | A Study on The Performance of Students of The Kulliyyah of Economics and Management Sciences in Quantitative Subjects |
| 2010 - 2011 | General Survey of Potential Research in Studies on Zakat |
| 2010 - 2011 | General Survey of Potential Research Studies on Maqasid Al-Shari'ah and Its Application to Islamic Economics and Finance |
| 2010 - 2011 | General Survey of Potential Research in Awqaf Studies |
| 2010 - 2015 | Developing A Malaysian Model of Reformed Islamic Religious Education, Based on the Integration of Science and Religion, for the Muslim World |
| 2009 - 2009 | Academic Performance Measurement : A Professional Development Programme for Faculty of Arts and Humanities King Abdul Aziz University, Jeddah Saudi Arabia |
| 2009 - 2009 | Academic Assessment with Tabuk University |
On-Going
| | |
| --- | --- |
| 2021 - Present | PERFORMANCE EVALUATION INDEX FOR ISLAMIC SOCIAL FINANCE INSTITUTIONS (ISFIS) BASED ON MAQASID AL-SHARIAH |
| 2021 - Present | Enhancing the Effectiveness of National Governments' Social Health Protection Programs through the Integration of Zakat, Waqf, Sadaqat, and Baitul-Maal Institutions |
| 2020 - Present | Bibliographic Search on Experts in Islamic Economics |
| 2020 - Present | Constructing the Islamic Business Model for the i-Taajir IIUM - CIMB Islamic Entrepreneurship Pilot Project |
| 2020 - Present | Designing the Operational Procedures for the i-Taajir IIUM - CIMB Islamic Entrepreneurship Pilot Project |
| 2020 - Present | Developing the Concept and Structure for the IIUM - CIMB Islamic Entrepreneurship Pilot Project |
| 2019 - Present | Islamic Social Finance Framework for B40 in achieving Sustainable Development Goal 1. |
| 2019 - Present | DEVELOPING A CIRCULAR ECONOMIC MODEL BASED MAQASID AL-SHARIAH FRAMEWORK FOR ENVIRONMENTAL SUSTAINABILITY |
| 2019 - Present | Review of Influential Works in Islamic Economics |
| 2018 - Present | CIMB Islamic IIUM Entrepreneurship Programme |
| 2016 - Present | Developing Trust Model in Musharakah Financing for SMEs |
| 2013 - Present | Socio Economic Impact of Shari'ah Compliant Hospitality and Services on Malaysia and Muslim Communities |
| 2013 - Present | Integration of Waqf and Islamic Microfinance for Poverty Alleviation in OIC Member Countries: Phase 2 Covering Pakistan, Sudan and Nigeria |
| 2013 - Present | The Integrated Development Index (I-DEX): A New Comprehensive Approach to Measuring Human Development |
| 2011 - Present | Integration of Waqf and Islamic Microfinance in OIC Member Countries: An Agenda for Poverty Alleviation |
| 2011 - Present | Land, Law and Policy Reform for the Management of Squatter Settlements in Klang Valley in Malaysia |
| 2011 - Present | The Integrated Development Index (I-Dex): A New Comprehensive Approach to Measuring Human Development |
Award & Recognition
| | | |
| --- | --- | --- |
| 04 Mar, 2003 | Excellent Teacher Award - International Islamic University Malaysia | Kulliyyah |
Publications
Article
| | |
| --- | --- |
| 2022 | A qualitative investigation into crowdfunding framework as a source of financing for waqf land development. Journal of Islamic Accounting and Business Research, 13 (3) pp. 425-443 |
| 2021 | Developing and validating the components of Maqasid al-Shari'ah-based performance measurement model for Islamic banks. International Journal of Islamic and Middle Eastern Finance and Management, 14 (2) pp. 366-390 |
| 2020 | Constructing a maqasid (objective) based performance measurement index for Islamic banks. International Journal of the Analytic Hierarchy Process, 12 (2) pp. 328-354 |
| 2020 | Crowdfunding for developing waqf land: a study on Malaysia = Crowdfunding untuk pengembangan wakaf tanah: studi di Malaysia. Jurnal Syarikah, 6 (1) pp. 1-10 |
| 2020 | Mandate performance reporting of Malaysian development financial institutions (DFIs): a review. Asian Journal of Accounting and Finance, 2 () pp. 1-6 |
| 2020 | Mandate performance reporting of Malaysian Development Financial Institutions (DFIs): a review. Asian Journal of Accounting and Finance, 2 (1) pp. 1-6 |
| 2019 | A critical analysis of social development: features, definitions, dimensions and frameworks. Asian Social Science, 16 (1) pp. 14-21 |
| 2019 | An overview of waqf assets in Yemen: importance and challenges. Humanities & Social Sciences Reviews, 7 (5) pp. 1065-1072 |
| 2019 | Towards the definition and analysis of social component of sustainable development. International Journal of Asian Social Science, 9 (4) pp. 318-326 |
| 2018 | Examining the behavioral intention to participate in a Cash Waqf-Financial Cooperative-Musharakah Mutanaqisah home financing model. Managerial Finance, 44 (6) pp. 809-829 |
| 2018 | Islamic banking: an exploratory study of public perception in Uganda. Journal of Islamic Accounting and Business Research, 9 (3) pp. 336-352 |
| 2018 | Operationalizing distributive justice from the perspective of Islamic economics. International Journal of Economics, Management and Accounting, 26 (2) pp. 415-442 |
| 2018 | Qualitative validation of a financially affordable Islamic home financing model. ISRA International Journal of Islamic Finance, 10 (2) pp. 143-161 |
| 2018 | Strategic direction setting of DFIS: A qualitative review based on performance model. Academy of Strategic Management Journal, 17 (6) pp. 1-6 |
| 2017 | Adoption of musharakah financing model for the long term development of Small and Medium Sized Enterprises (SMES). Omani Journal of Applied Sciences, 6 (1) pp. 19-31 |
| 2017 | Cash waqf as an alternative panacea to poverty alleviation: An overview of human development in Nigeria. Turkish Journal of Islamic Economics, 4 (2) pp. 83-90 |
| 2017 | Hiyal in Islamic finance: a recognition of genuine economic need or circumvention of Riba?. Qualitative Research in Financial Markets, 9 (4) pp. 382-390 |
| 2017 | Measuring a cash waqf giving behavior among Muslim donor in Malaysia: a theory of planned behavior approach using structural equation modeling. The Journal of Muamalat and Islamic Finance Research (JMIFR), 14 (2) pp. 39-63 |
| 2017 | The problems facing agricultural sector in Zanzibar and the prospects of Waqf-Muzar'ah-Supply Chain Model: the case of clove industry. Humanomics, 33 (2) pp. 189-210 |
| 2017 | The role of Waqf and Trust Commission (WTC) in Zanzibar: problems and prospects. Journal of Islamic Economics Banking and Finance, 13 (1) pp. 96-107 |
| 2016 | Currency exchange, its Illah and implications . Journal of Islamic Finance, 5 (1) pp. 45-52 |
| 2016 | Developing cash waqf model as an alternative source of financing for micro enterprises in Malaysia. Journal of Islamic Accounting and Business Research, 7 (4) pp. 254-267 |
| 2016 | Integrated cash waqf micro-enterprise support model for enhancing refugee livelihood. The Islamic Quarterly, 60 (3) pp. 343-368 |
| 2016 | Islamic education in Uganda: challenges and prospects of Islamization of Knowledge.. TAWARIKH: International Journal for Historical Studies,, 7 (2) pp. 141-155 |
| 2016 | Justice and nature of contract as determinants of abandoned housing projects. Labuan Bulletin of International Business & Finance, 14 () pp. 52-67 |
| 2016 | Modelling public behavioral intention to adopt Islamic banking in Uganda: the theory of reasoned action. International Journal of Islamic and Middle Eastern Finance and Management Vol. 9 No. 3, 2016 pp. 417-434, 9 (4) pp. . 583-600 |
| 2016 | Refugee microenterprises: prospects and challenges. Journal of Asian and African Social Science and Humanities, 2 (4) pp. 55-69 |
| 2016 | The behavioral intention of micro enterprises to use the Integrated Cash Waqf Micro Enterprise Investment (ICWME-I) model as a source of financing. Gadjah Mada International Journal of Business, 18 (2) pp. 111-130 |
| 2016 | The behavioral intention of micro enterprises to use the integrated cash waqf micro enterprise investment (ICWME-I) model as a source of financing. Gadjah Mada International Journal of Business, 18 (2) pp. 111-130 |
| 2016 | The feasibility of adopting Islamic Banking system under the existing laws in Uganda. International Journal of Islamic and Middle Eastern Finance and Management Vol. 9 No. 3, 2016 pp. 417-434, 9 (3) pp. 417-434 |
| 2016 | Viability of musharakah as an alternative financing mode for small and medium enterprises: The Case of Klang Valley and Selangor, Malaysia. COMSATS Journal of Islamic Finance, 1 () pp. 19-28 |
| 2015 | A critical analysis of development indices. Australian Journal of Sustainable Business and Society, 1 (1) pp. 37-53 |
| 2015 | Abandoned housing projects in Malaysia and the prospect of DP: an overview. Procedia Economics and Finance , 31 () pp. 813-822 |
| 2015 | An analytical framework to examine shari'ah-compliant mortgage financing by financial cooperatives in Malaysia. Journal of Islamic Finance, 4 (2) pp. 018-030 |
| 2015 | Developing Islamic banking performance measures based on Maqasid al-shari'ah framework: cases of 24 selected banks'. Journal of Islamic Monetary Economics and Finance (JIMF), 1 (1) pp. 55-77 |
| 2015 | Examining the traditional waqf-based financing methods and their implications on socio-economic development. IOSR Journal of Business and Management (IOSR-JBM), 17 (2 VIII) pp. 119-125 |
| 2015 | Exploring the lived experiences of high-performance micro entrepreneurs in Malaysia: a hermeneutic approach. Social Science Asia: Official Journal of National Research Council of Thailand in conjunction with Asia Business and Economics Journal, 1 (1) pp. 60-72 |
| 2015 | Integration of waqf-Islamic microfinance model for poverty reduction: the case of Bangladesh. International Journal of Islamic and Middle Eastern Finance and Management, 8 (2) pp. 246-270 |
| 2015 | Measuring the performance of Islamic banks using maqāsid based model. Intellectual Discourse, 23 () pp. 401-424 |
| 2015 | Performance direction towards performance achievement: case on local Islamic banks in Malaysia. Journal of Economics, Business and Management , 3 (9) pp. 889-893 |
| 2015 | The problems facing the agricultural sector in Nigeria and the prospect of Muzara'ah and supply chain model. Humanomics, 31 (1) pp. 18-36 |
| 2014 | Integrated waqf based islamic microfinance model (IWIMM) for poverty alleviation in OIC member countries. Middle-East Journal of Scientific Research, 19 (2) pp. 286-298 |
| 2013 | Home financing pricing issues in the Bay' Bithaman Ajil (BBA) and Musharakah Mutanaqisah (MMP) . Global Journal of al-Thaqafah, 3 (2) pp. 23-36 |
| 2013 | Integration of waqf and Islamic microfinance for poverty reduction: a survey in Kuala Selangor, Malaysia. Journal of Islamic Finance, 2 (2) pp. 1-16 |
| 2013 | The objective of islamic economic and islamic banking in light of maqasid al-shari'ah. Middle East Journal of Scientific Research (MEJSR), 13 (13) pp. 75-84 |
| 2013 | Towards adopting Zero Interest Loan (ZIL) and Profit and Loss Sharing (PLS) principle in Islamic microfinance: the case of Amanah Ikhtiar Malaysia. Journal of Islamic Finance, 2 (2) pp. 38-50 |
| 2012 | Case of Pilgrimage Funds Management Board (Lembaga Urusan Tabung Haji). IIUM Journal of Case Studies in Management, 3 (2) pp. 17-31 |
| 2012 | Healthy heart. SHAHS Mosque Bulletin, (3) pp. 6 |
| 2012 | The role of Baitulmal towards the education of poor muslims in Sarawak. Journal of Contemporary Issues and Thought, 2 () pp. 69-81 |
| 2011 | Al-Rajhi Bank: setting an ummatic vision of international management. IIUM Journal of Case Studies in Management, 2 (2) pp. 27-34 |
| 2011 | Decision making tools for resource allocation based on Maqid Al- Sharah . Islamic Economic Studies, 19 (2) pp. 51-68 |
| 2011 | Decision making tools for resource allocation based on Maqasid Al- Shariah. Islamic Economic Studies, 19 (2) pp. 51-68 |
| 2011 | Economic consumption model revisited: infaq model based on al-Shaybani's levels of al-Kasb. IIUM Journal of Economics and Management, 19 (1) pp. 115-132 |
| 2011 | Meninjau ulang 'illah dari riba. Iqtishödia: jurnal ekonomi Islam republika, () pp. 24 |
Conference or Workshop Item
| | |
| --- | --- |
| 2021 | The role of micro-takaful and entrepreneurship-training in reducing unemployment in post-conflict Yemen. In: International Conference on Computing & Technological Solutions with Artificial Intelligence, |
| 2020 | Moderating and mediating effect of micro-takaful and training activities between Islamic microfinance and micro-entrepreneurship: a case study of Yemen. In: The International Conference on Business and Technology (ICBT 2020), |
| 2018 | Indebtedness among young Muslims in Malaysia: review of the extant literature. In: 3rd International Social Science Conference, Islamic Thought and Understanding (ISSCITU) 2018, |
| 2018 | The role of Zakat as an Islamic social finance towards achieving sustainable development goals: a case study of Northern Nigeria. In: 1st Global Conference on Islamic Economics and Finance 2018 (GCIEF 2018), |
| 2017 | Adoption of musharakah financing model for long term development of small medium sized enterprises (SMES). In: International Conference on Economic Development and Diversification (ICEDD 2017), |
| 2016 | Affordable Islamic home financing in Malaysia: a potential synergistic venture between financial cooperatives and cash-waqf institutions. In: 11th International Conferance on Islamic Economics and Finance (ICIEF 2016), |
| 2016 | Viability of musharakah as an alternative financing mode for small and medium enterprises: The cases of Klang Valley and Selangor, Malaysia. In: 4th Global Forum on Islamic Finance : Value Creation and Impact, |
| 2015 | Abandoned housing projects in Malaysia and the prospect of diminishing partnership: an overview. In: The IVth International Accounting and Business Conference (IABC) 2015, |
| 2015 | Justice and nature of contract as determinant of abandoned housing project. In: International Conference on Contemporary Issues in Accounting and Finance 2015 (CoCIAF 2015), |
| 2014 | Third sector socio-economic models: how awaqf fits in?. In: 2014 Thematic Workshop on the Revival of Waqf for Socio Economic Development , |
| 2014 | Alternative model for financing micro enterprises in Malaysia. In: 2nd International Symposium on Business and Social Sciences 2014, |
| 2014 | An analysis of cash waqf participation among young intellectuals. In: Muktamar Waqf Iqlimi 2014, |
| 2014 | An analytical framework to examine shari'ah-compliant mortgage financing by cooperative financial institutions in Malaysia. In: 2nd Asean International Conference on Islamic Finance, |
| 2014 | Creativity in the cottage craft industry: the case of the Ugandan Nubian community. In: 2nd International Conference On Creativity And Innovation For Sustainable Development 2014 (ICCI 2014), |
| 2014 | Impact of financial crisis on the Islamic banks' customers: a case of Malaysia. In: 5th Global Islamic Marketing Conference, |
| 2014 | Micro enterprises in Malaysia: an empirical assessment on financial obstacles. In: 6th International Borneo Business Conference, |
| 2013 | Alternative model for micro enterprises' human capital development in Malaysia. In: 2nd Applied International Business Conference 2013, |
| 2012 | Determinants of cash waqf giving in Malaysia: survey of selected works. In: Workshop Antarbangsa Pembangunan Berteraskan Islam V (WAPI-5), |
| 2011 | Global financial crises: an exploratory conceptual survey of selected literatures from an Islamic perspective. In: IIUM International Accounting Conference V (INTAC V), |
| 2009 | The syllabus of Islamic banking and finance: the IIUM experience . In: Workshop on Islamic Banking & Takaful, |
| 2008 | Consumers' acceptance on Islamic home financing: empirical evidence on Bai Bithaman Ajil (BBA) in Malaysia. In: IIUM International Accounting Conference IV (INTAC IV), |
| 2008 | The Performance Measures of Islamic Banking Based on the Maqasid Framework . In: IIUM International Accounting Conference IV (INTAC IV), |
Book
Book Section
| | |
| --- | --- |
| 2021 | Moderating and mediating effect of micro-takaful and training activities between Islamic microfinance and micro-entrepreneurship: a case study of Yemen. In: Springer International Publishing, ISBN: 978-3-030-69220-9, pp. 1687-1701 |
| 2021 | دور التمويل الأصغر الإسلامي في معالجة البطالة في اليمن دراسة تطبيقية عن اليمن. In: Islamic economy platform, ISBN: 978-9923-708-12-5, pp. 149-180 |
| 2020 | Empowering community through entrepreneurship training and Islamic micro-financing: sharing the experience of IIUM-CIMB Islamic smart partnership (i-Taajir). In: IGI Global, ISBN: 9781799822578, pp. 57-76 |
| 2019 | Integration of Waqf and Islamic microfinance for poverty reduction in OIC Member Countries: a case study of Nigeria. In: The Islamic and Training Research Institute (IRTI), ISBN: 9789960323305, pp. 1-24 |
| 2018 | Developing UM-HI theoretical framework. In: IIUM Press, & Islamic Research and Training Institute (IRTI), ISBN: 978-967-418-400-1, pp. 204-221 |
| 2018 | Indebtedness among young Muslims in Malaysia: review of the extant literature. In: IIUM Press, International Islamic University Malaysia, ISBN: 978-967-491-008-2, pp. 337-357 |
| 2018 | Third sector socio-economic models: how Awaqf fits in?. In: IIUM Press, & Islamic Research and Training Institute (IRTI), ISBN: 978-967-418-398-1, pp. 478-503 |
| 2016 | Towards an integrated theory of al-Maqasid: the UM-HI framework and its application in Islamic banking and finance. In: Kulliyyah of Economics and Management Sciences, International Islamic University Malaysia (IIUM) and Islamic Research and Training Institute (IRTI) @Islamic Development Bank, ISBN: 978-983-44368-1-8, pp. 349-370 |
| 2015 | The challenges of micro enterprises in Malaysia and the prospect for integrated cash waqf micro enterprise investment (ICWME-I) model. In: IIUM Press, ISBN: 978-967-418-303-5, pp. 203-222 |
| 2015 | The Integrated Development Index (I-Dex): a new comprehensive approach to measuring human development. In: Bloomsbury Qatar Foundation , ISBN: 978-9927-118-22-7, pp. 159-172 |
| 2013 | Integrating al-Turath al-Islami to medern university curriculum: issues and the need for a benchmark. In: Centre for Islamic Economics, International Islamic University Malaysia & International Institute of Islamic Thought, ISBN: 9789834460013, pp. 74-89 |
| 2013 | Islamic education model: the significance of mantiq and its implications. In: USM Press, ISBN: 9789838616102, pp. 45-55 |
| 2013 | The challenges of micro enterprises in Malaysia and the prospect for integrated cash waqf micro enterprise investment (ICWME-I) model. In: IIUM Press, ISBN: not available, pp. |
| 2011 | Consumers' acceptance on Islamic home financing : empirical evidence on Bai Bithaman Ajil(BBA) in Malaysia.. In: IIUM Press, ISBN: 9789670225906, pp. 11-39 |
| 2011 | Global financial crises: an exploratory conceptual survey of selected literatures from an Islamic perspective. In: IIUM Press, ISBN: 9789670225463, pp. 60-70 |
| 2009 | The objectives of Islamic banking: a maqasid approach. In: IIUM Institute of Islamic Banking and Finance, ISBN: 9789834456801, pp. 243-268 |
| 2009 | The objectives of Islamic banking: a maqasid approach. In: IIUM Institute of Islamic Banking and Finance, ISBN: 9789834456801, pp. 243-268 |
Monograph