Staff Directory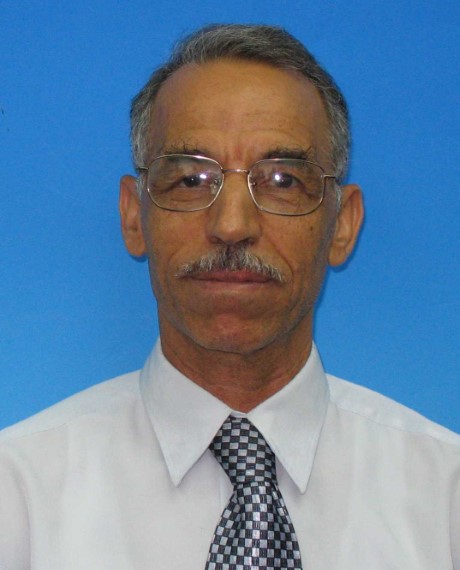 Academic Qualification
Doctor of Philosophy in Education - Doctor of Philosophy, De La Salle University of Manila
Masters of Arts in Islamic Studies - Masters Degree, University of Philippines
Bachelor of Arts in Literature & Education - Bachelor Degree, University Al-Azhar, Cairo
Ismaiel Hassanein Ahmed Mohamed (Assoc. Prof. Dr.)
Associate Professor
IIUM Gombak Campus
KULLIYYAH OF EDUCATION
---
Expert Profile
Ismaiel Hassanein Ahmed obtained his B.A. Literature & Education, Major in Arabic Language, Al-Azhar University, Cairo, 1981; Master of Arts in Islamic Studies, University of the Philippines, Manila, 1990 and Doctor of Education, Major in Religious Education and Values Education, De La Salle University Manila, Philippines 1996. He started his academic career in 1981 when he was appointed as a high school teacher in Al azhar, in Egypt. In 1986 Al-Azhar sent him to the Philippines to teach Arabic and Islamic culture to the Pilipino Muslims in Manila, Philippines where he obtained his MA and Ph.D. He taught Arabic Language and Islamic studies in the Asian Centre, University of the Philippines and in Taguig Institute of Islamic studies (Ma'hd Taguig al-Islami), Taguig, Metro Manila from 1st Oct 1986 until 30th May 1995.
He joined International Islamic University Malaysia (IIUM) on 1st June 1995 as a Matriculation lecturer and in 1997 joined the Kulliyyah of Education (then Department of Education, Kulliyyah of IRKHS). He was on secondment as an Arabic Language Lecturer and senior supervisor for the newly appointed lecturers at the Quranic Language Division at the Center for Languages and Pre-University Academic Development (CELPAD) IIUM.2000-2002. In 2003 he was appointed as an Academic Advisor for BED TASL students, Kulliyyah of Education, IIUM until 2009, and he was appointed the Deputy Dean for Postgraduate and Research, Kulliyyah of Education from 2009 until Dec 2014. During his service in Kulliyyah of Education, he won the Best Teacher Award in 2007 and 2009. In 2013, he was awarded a Gold Medal, for research (Human Science categories), university level 2013.
Presently, Dr. Ismaiel Hassanein is an Associate Professor at the Department of Language and Literacy, Kulliyyah of Education.

Area of Specialisation
Humanities ~ Humanities ~ Linguistics and Literature ~ Linguistic Structures (Including Grammatical Structures and Lexicology) - teachers' training and curriculum development
Humanities ~ Humanities ~ Linguistics and Literature ~ Educational Linguistics - teaching religious and values education
Humanities ~ Humanities ~ Linguistics and Literature ~ Malay Language and Literature - Teaching Arabic Language and Islamic Education
Teaching Responsibilities
| | |
| --- | --- |
| ADVANCED ARABIC LANGUAGE FOR STUDENTS TEACHERS | 2011/2012 2009/2010 2007/2008 |
| ADVANCED CURRICULUM DEVELOPMENT | 2001/2002 |
| AL-BAYAN WA AL-BADI' SCIENCES | 2018/2019 2015/2016 |
| AN INTRODUCTION TO ILM AL-LUGHAH | 2005/2006 2004/2005 2003/2004 2002/2003 |
| ARABIC LITERATURE & TEXT ANALYSIS | 2010/2011 2009/2010 2008/2009 2007/2008 2006/2007 2001/2002 |
| ARABIC LITERATURE AND TEXT ANALYSIS | 2013/2014 2011/2012 |
| ARABIC MORPHOLOGY 1 | 2015/2016 2005/2006 |
| ARABIC MORPHOLOGY II | 2017/2018 |
| ARABIC MORPHOLOGY III | 2006/2007 |
| ARABIC PHONOLOGY | 2021/2022 2020/2021 2019/2020 2018/2019 2017/2018 2016/2017 2015/2016 2014/2015 2013/2014 2012/2013 2011/2012 2010/2011 2009/2010 2008/2009 2004/2005 2003/2004 |
| ARABIC SPEECH COMMUNICATION SKILLS | 2010/2011 |
| ARABIC SYNTAX 1 | 2007/2008 |
| ARABIC SYNTAX II | 2013/2014 |
| ARABIC SYNTAX III | 2016/2017 2015/2016 |
| BALAGHAH IN THE QURAN AND HADITH | 2021/2022 2020/2021 2019/2020 2018/2019 2017/2018 2016/2017 2012/2013 2011/2012 2010/2011 2009/2010 2008/2009 2007/2008 2006/2007 2005/2006 |
| CLASSICAL PROSE TEXTS | 2017/2018 |
| COMPUTER APPLICATION IN LANGUAGE AND LITERATURE | 2008/2009 2007/2008 2006/2007 2005/2006 |
| CONSTRASTIVE & ERROR ANALYSIS | 2002/2003 |
| CONTRASTINE AND ERROR ANALYSIS | 2014/2015 2013/2014 2012/2013 |
| CONTRASTIVE AND ERROR ANALYSIS | 2009/2010 |
| CURRICULUM DEVELOPMENT | 1999/2000 |
| CURRICULUM OF ISLAMIC EDUCATION | 2000/2001 |
| DEVELOPMENTAL FOUNDATION | 1999/2000 1998/1999 |
| EDUCATIONAL MARKETING : PRINCIPLES AND PRACTICES | 2021/2022 |
| GENERAL LINGUISTICS | 2021/2022 |
| INSTRUCTIONAL MATERIALS IN THE TEACHING OF ARABIC LANGUAGE | 2011/2012 |
| INSTRUCTIONAL TECHNOLOGY | 2007/2008 2006/2007 |
| INTRODUCTION TO MODERN ISLAMIC LITERATURE | 2012/2013 2011/2012 2010/2011 |
| ISLAMIC FOUND.OF CRITIC & CREATIVE THINGKING | 2002/2003 |
| ISLAMIC WORLDVIEW (TASAWWUR ISLAM) | 2010/2011 |
| ISSUES IN ARABIC GRAMMAR | 2010/2011 2009/2010 2008/2009 2007/2008 2006/2007 |
| ISSUES IN ARABIC TEACHING METHODOLOGY | 2004/2005 2003/2004 |
| ISSUES IN METHODS OF TEACHING ISLAMIC EDUCATION | 1999/2000 |
| ISSUES IN THE TEACHING OF ARABIC GRAMMAR | 2017/2018 2013/2014 |
| JAHILI AND ISLAMIC POETRY TEXT | 2003/2004 |
| LANGUAGE SKILLS AND STRATEGIES | 2007/2008 |
| LEARNING LANGUAGE SKILLS | 2008/2009 |
| METHOD OF TEACHING ARABIC LANGUAGE I | 2013/2014 |
| METHODS OF TEACHING ARABIC LANGUAGE I | 2004/2005 |
| METHODS OF TEACHING ARABIC TO NON ARABIC SPEAKERS II | 2017/2018 |
| METHODS OF TEACHING ARABIC TO NON-ARABIC SPEAKERS I | 2017/2018 2007/2008 |
| MODERN ARABIC LITERATURE | 2021/2022 2016/2017 2006/2007 2005/2006 2004/2005 |
| PEDOGOGICAL ASPECTS OF QURAN AND HADITH | 1997/1998 |
| PRACTICAL GRAMMAR | 2015/2016 |
| PRACTICUM | 2003/2004 |
| PRACTICUM II | 2010/2011 |
| RESEARCH METHODOLOGY | 2017/2018 2016/2017 |
| RHETORICAL, "AL-MA'ANI SCIENCES" | 2016/2017 2015/2016 2014/2015 |
| SYLLABUS DESIGN AND MATERIALS PREPARATION FOR TASL | 2007/2008 |
| TEXTBOOK DEVELOPMENT IN THE TEACHING OF ARABIC | 2018/2019 2016/2017 |
Research Projects
Completed
| | |
| --- | --- |
| 2014 - 2018 | Intrinsic Motivation in Conducting Research among Academic Staff at International Islamic University Malaysia (IIUM) |
| 2011 - 2013 | Designing an Arabic Language Module for Non-Arabic Speakers Working in the Commercial Sector in the Middle East |
| 2009 - 2011 | Design and Development of an Instructional Module on Reading Strategies to Enhance the Leaners of Arabic Reading Comprehension |
| 2009 - 2009 | Academic Performance Measurement : A Professional Development Programme for Faculty of Arts and Humanities King Abdul Aziz University, Jeddah Saudi Arabia |
On-Going
| | |
| --- | --- |
| 2016 - Present | The Usage of Animated Cartoon Program in Arabic Language Learning and Its Effect on Vocabulary Recall and Basic Verbal Skills of Year One Students: A Case Study al Al-Amin Gombak Islamic Primary School |
Publications
Article
| | |
| --- | --- |
| 2021 | Social Intelligence and its Relation to Critical Thinking for a Sample of Post-Basic Education Students in A'sharqiyah North Governorate in the Sultanate of Oman. International E-Journal of Advances in Social Sciences, 7 (20) pp. 499-521 |
| 2020 | Administrative creativity in problem solving and its relationship to job satisfaction among principals of post basic education schools in the North Al-Batinah governorate in the Sultanate of Oman = الإبداع الإداري في حل المشكلات وعلاقته بالرضا الوظيفي لدى مديري مدارس التعليم ما بعد الأساسي بمحافظة شمال الباطنة في سلطنة عمان. International e-Journal of Advances in Social Sciences (IJASOS), IV (16) pp. 445-459 |
| 2020 | Behavioral problems of the hearing-impaired students in the Sultanate of Oman: teachers perspective study = المشكلات السلوكية للطلبة المعاقين سمعيا من وجهة نظر معلميهم في سلطنة عمان. International e-Journal of Advances in Social Sciences, IV (16) pp. 392-406 |
| 2020 | EVALUATING STRATEGIC EDUCATIONAL PLANNING PRACTICES AT THE MINISTRY OF EDUCATION IN THE SULTANATE OF OMAN تقىَى يًارساث انتخطُظ انتزبىٌ اإلستزاتُجٍ بىسارة انتزبُت وانتعهُى فٍ سهطُت عًاٌ. International E-Journal of Advances in Social Sciences (IJASOS), VI (17) pp. |
| 2020 | Teaching profession pressure at the basic education schools in the Sultanate of Oman = الضغوط المهنية لدى المعلمين بمدارس التعليم الأساسي في سلطنة عمان. International e-Journal of Advances in Social Sciences (IJASOS), IV (16) pp. 364-378 |
| 2020 | The impact of animation program on Arabic learning vocabulary recall among primary school pupels: a case study at a selected Islamic Primary School, Gombak. مجلة الأنوار (Al-Anwar Journal), 9 (1) pp. 75-92 |
| 2020 | THE PERSONAL TRAITS OF LEARNING DISABILITIES' STUDENTS IN THE FIRST AND SECOND GRADES AT BASIC EDUCATION SCHOOLS: TEACHERS PERSPECTIVES STUDY انغًاث انشخصٛت نهطهبت رٔ٘ صؼٕباث انخؼهى فٙ انحهقخٍٛ األٔنٗ ٔانثاَٛت بًذاسط انخؼهٛى األعاعٙ: دساعت يٍ ٔجٓت َظش انًؼهًاث. International E-Journal of Advances in Social Sciences, VI (16) pp. |
| 2020 | أهمية المقاربة الحضارية في تفعيل التراث: مداخل توجيهية = Significance of civilisational approach in activating heritage: key guidelines = Kepentingan pendekatan tamadun dalam mengaktifkan warisan: garis panduan utama. Journal of Islam in Asia, 17 (4) pp. 1-40 |
| 2019 | Challenges facing teachers of Arabic Language (A2 Program) in comoros secondary schools in developing 21st Century learning skills for Arabic Language students = التحديات التي تواجه معلمي البرنامج (A2) للغة العربية في ثانويات جزر القمر في تنمية مهارات تعلم القرن الحادي والعشرون لدي طلبة اللغة العربية. International E-Journal of Advances in Social Sciences, 5 (15) pp. 1659-1670 |
| 2019 | EMBEDDING ISLAMIC ETHICAL VALUES IN TEACHERS' TRAINING PROGRAM: QUR'ANIC APPROACH. International Journal of Education, Psychology and Counseling, 4 () pp. 63-71 |
| 2019 | Teacher Efficacy and Commitment in Teaching Arabic: A Correlational Study. RELIGACION, 4 (17) pp. 175-185 |
| 2019 | التحذياث التي تىاجه هعلوي البرًاهج )A2 )للغت العربيت في ثاًىياث جسر المور في تٌويت ههاراث تعلن المرى الحادي والعشريي لذي طلبت اللغت العربيت. IJASOS- International E-Journal of Advances in Social Sciences, 5 (15) pp. 1659-1670 |
| 2019 | مستقبل كتب تعليم اللغة العربية يف جنوب شرق آسيا يف ظل الثورة الصناعية الرابعة: رؤية استشرافية = The future of Arabic language textbook in the Southeast Asia in light of the 4th IR: a future vision. مجلة الأنوار (Al-Anwar Journal), 8 (2) pp. 73-89 |
| 2017 | Al-Qiyam Al-Islamiyyah and its impact on Muslim communities' stability. Al-Shajarah, Special Issue Education () pp. 97-129 |
| 2017 | الأغراض البلاغية للتشبيه في القرآن الكريم والإفادة منها في تدريس البلاغة للناطقين بغير العربية. [Eloquence and analogies and how it can be applied to teach Arabic to non-native speakers]. Al-Lisan International Journal for Linguistic & Literary Study, 1 (2) pp. 166-183 |
| 2017 | اللغة العربية في غير بيئتها بين التّعلُّم والتكلُّم؛ العقبات والحلول. Jurnal AL-ANWAR, 4 (2) pp. 157-175 |
| 2017 | اللغة العربية فيغير بيئتها بين التعلم والتكلم؛ العقبات والحلول = Arabic language outside its environment between learning and speaking. Jurnal Al-Anwar, 4 (2) pp. 157-175 |
| 2016 | Challenges in learning to speak Arabic. Journal of Education and Practice, 7 (24) pp. 80-85 |
| 2016 | Construct validation of teacher efficacy in teaching Arabic scale: a co-variance based approach. International Journal of Social Science & Human Behavior Study, 3 (1) pp. 6-9 |
| 2016 | استراثيجيات ثعليم مهارة الاثصال الشفوي اللغة العربية لغير الناطقين بها: ثجارب شخصية = The teaching strategies of oral communication skills in Arabic for non-native Arabic speakers: Personal experience = Strategi pengajaran kemahiran bertutur dalam Bahasa Arab kepada pelajar bukan Arab: satu pengalaman peribadi. Journal of Linguistic and Literary Studies, 7 (3) pp. 108-121 |
| 2015 | Students' motivation and attitude towards the learning of Arabic language: a case study at selected Nigerian universities. IIUM Journal of Educational Studies, 3 (1) pp. 51-69 |
| 2014 | استراتيجات تدريس البلاغة العربية للناطقين بغير العربية بالجامعة الإسلامية العالمية: كلية التربية أنموذجا = Teaching strategies of Arabic rhetoric for non-Arabic-speakers at International Islamic University Malaysia with reference to the Kulliyyah of Education = Strategi Pengajaran Retorik Arab untuk Penutur bukan-Arab di Universiti Islam Antarabangsa Malaysia dengan Rujukan kepada Kulliyyah Pendidikan. al-Tajdid , 18 (36) pp. 175-193 |
| 2014 | من أخلاق الإسلام: دراسة سيكومترية لمقياس الصفات الخُلُقية للشخصية المسلمة على عينة من طلبة الجامعة الإسلامية العالمية ماليزيا = From Islamic moral: psychometrical study for the scale of Moral Character of Muslim Personality (MCMP) on sample student of International Islamic University Malaysia. مجلة العلوم التربوية, 26 (2) pp. 407-429 |
| 2012 | Moral character of Muslim personality: scale validation. Journal of Education and Practice, 3 (16) pp. 118-128 |
| 2012 | Strategies to develop speaking skills among Malay learners of Arabic. International Journal of Humanities and Social Science, 2 (17) pp. 303-310 |
| 2012 | Using media to enhance Arabic speaking skills among Malay learners. Journal of Education and Practice, 3 (9) pp. 82-87 |
| 2012 | النظرة القرآنية للشخصية في بعدها الفكري: دراسة تحليلة لدور العقل والقلب = The Qur'anic view for the intellectual aspects of personality: analytical study for the role of Heart and Mind in the Holy Qur'an . مجلة جامعة صنعاء للعلوم التربوية والنفسية, 9 (2) pp. 278-325 |
| 2010 | Understanding Arabic-speaking skill learning strategies among selected Malay learners: a case-study at the International Islamic University Malaysia. Contemporary Issues in Education Research (CIER), 3 (8) pp. 9-20 |
| 2010 | Understanding Arabic-speaking skill learning strategies among selected Malay learners:a case study at the International Islamic University Malaysia(IIUM). Contemporary Issues in Education, 3 (8) pp. 9-20 |
| 2010 | أهمية القيم في بناء العلاقات الأسرية: دراسة لبعض القيم التربوية في سورة النور = The importance of values in building family relationships: study of educational values in surah al-Nur . Journal of Islam in Asia, 7 (1) pp. 1-29 |
Conference or Workshop Item
| | |
| --- | --- |
| 2019 | The Impact of Animation Program on Arabic Learning Vocabulary Recall Among Primary School Pupels: A Case Study at Al-Amin Islamic Primary School, Gombak. In: 3rd International Conference on Education, Business, Islamic and Technology (3rd ICEBIT 2019) World Engineering, Science and Technology Conference 2019 (WESTEC 2019), |
| 2019 | مستقبل كتب تعليم اللغة العربية في جنوب شرق آسيا في ظل الثورة الصناعية الرابعة: رؤية استشرافية. In: المؤتمر الثالث حول اللغة العربية في جنوب شرق آسيا, |
| 2018 | FACING THE INTELLECTUAL AND CULTURAL CHALLENGES AMONG THE MUSLIM UMMAH IN THE 21ST CENTURY. In: THE 3rd. INTERNATIONAL CONFERENCE ON EDUCATION, ISLAMIC STUDIES AND SOCIAL SCIENCES RESEARCH 2018 (ICEISR2018), |
| 2017 | Exploring the validity of a teacher language competency scale: A co-variance based approach. In: Literature And Language Studies Meeting, |
| 2017 | الدافعية الذاتية وحاجة الفرد لِلاسْتِمرارِيَّة في التعلم. In: International Conference on Lifelong Learning for Islamic Education (ICLLIE) 2017, |
| 2017 | اللغة العربية في غير بيئتها بين التّعلُّم والتكلُّم؛ العقبات والحلول. In: 6th International Conference on Arabic Language & Literature (iCALL 2017), |
| 2017 | بعض التحديات الفكرية والثقافية التي تواجه التربية الإسلامية في القرن الحادي والعشرين: وجهة نظر شخصية. In: 1st International Conference of Educational and Psychological Studies (ICOEPS 2017), |
| 2016 | Al-qiyqm al-Islamiyyah and its impact on Muslim communities' stability. In: International Conference on Education Towards Global Peace (CAPEU 2016), |
| 2016 | التحدّيات في حفظ القرآن الكريم لدى الشباب في مؤسسة التحفيظ دار القرآن ماليزيا: دراسة حالة. In: International Language and Tourism Conference 2016 (ILTC 2016), |
| 2015 | Construct validation of teacher efficacy in teaching Arabic scale : a co-variance based approach. In: Third International Conference on Advances in Management, Economics and Social Science - MES 2015, |
| 2015 | The Importance of learning Arabic Vowel systems among non-native speakers in determining the Lexical meaning of Arabic words.. In: The 5th International Conference of Arabic Language and Literature, |
| 2015 | أهمية دراسة الصوائت العربية في إيضاح المعنى لدى الناطقين بغير العربية = The importance 0f learning Arabic vowel system among non-native speakers in determining the lexical meaning of Arabic words. In: The 5th International Conference Of Arabic Language & Literature(ICALL 2015), |
| 2015 | طرق تعليم اللغة العربية ومواكبة الحداثة العصرية = "Methods of teaching Arabic language in the era of modernization" . In: International Language and Education Conference 2015, |
| 2013 | Factorial invariance of the moral character of Muslim personality scale: confirmatorv factor analvsis of Yemeni and Malaysian teachers. In: International Conference on Teacher Education in the Muslim World 2013 (ICTEM 2013), |
| 2012 | Educational technology and teacher training: challenges and solutions. In: 2nd Annual International Conference on Education & e-Learning (EeL 2012), |
| 2012 | Facebook and students' attitudes toward writing. In: International Conference on Quality Of Teaching & Learning (ICQTL 2012), |
| 2011 | أثر القرآن الكريم في نشر اللغة العربية في الماضي والحاضر والمستقبل. In: International Conference and Exhibition on Research in Islamic and Arabic Language Education (ICERIALE 2011), |
| 2011 | التفكير الإبداعي في القرآن الكريم : الآيات من 4-17 من سورة النحل أنموزجا = al-tafkir al-ibda'i fi al-qur'an al-karim: al-ayat min 4-17 min surah al-nahl anamuzaj . In: International Conference on Creativity and Innovation For sustainable Development, |
| 2011 | اللغة العربية للناطقين بغيرها: بين التّعلُّم والتكلُّم – في الجامعة الإسلامية العالمية ماليزيا. In: (ILc 2011) المؤتمر الدولي الثاني للغة , |
| 2010 | Understanding Arabic-speaking skill learning strategies among selected Malay learners: a case-study at the International Islamic University Malaysia (IIUM). In: European Teaching and Learning Conference, |
| 2010 | Using a design based research approach to provide reading strategy training for learners of arabic: a work in progress. In: Languages for the 21st Century: Training, Impact & Influence, |
| 2009 | التطوير المهني لأعضاء هيئة التدريس بالجامعات: تجربة الجامعة الإسلامية العالمية بماليزيا. In: The Second International Conference on Higher Education Development: Recent trends in University Development , |
| 2009 | الفطرة والإسلام وتأصيلهما للقيم الأخلاقية في اللغة والأدب. In: المؤتمر العالمي الثاني للغة العربية وآدابها:"إسلامية الدراسات اللغوية والأدبية وتطبيقاتها" الذي ينظمه قسم اللغة العربية وآدابها بكلية معارف الوحي والعلوم الإنسانيةالإسلامية، الجامعة في الفترة, |
Book
Book Section
| | |
| --- | --- |
| 2017 | طرق تعليم العربية و مواكبة الحداثة العصرية. In: USIM Press, ISBN: 978-967-440-374-4, pp. 93-111 |
| 2017 | طرق تعليم العربية و مواكبة الحداثة العصرية. In: USIM Press, ISBN: 978-967-440-374-4, pp. 93-111 |
| 2017 | طرق تعليم اللغة العربية ومواكبة الحداثة العصرية. In: USIM Press, Universiti Sains Islam Malaysia, ISBN: 978-967-440-374-4, pp. 93-111 |
| 2015 | أثر القراءة المتقدمة في تنمية مهارة قراءة القرآن لطلبة المركز الإعدادي بالجامعة الإسلامية العالمية ماليزيا = Athar al-qira'ah al-mutaqaddimah fi tanmiyah maharah qira'ah li talabah al-markaz al-i'dadiy bi al-Jami'ah al-Islamiyyah al-'Alamiyyah Maliziya. In: KACI Trading, ISBN: 978-967-0587-21-9, pp. 127-136 |
| 2015 | تحليل نقدي لكتاب "من ضياء اللغة العربية: مدخل إلى اللغة العربية": الكتاب الأول المقرر لتدريس اللغة العربية لطلاب العلوم في المركز الإعدادي (Tahlil naqdi li Kitab "Min Dhia' al-Lughah al-Arabiyyah: Madkhal ila al-lughah al-Arabiyyah": al-Kitab al-awwal al-muqarrar li tadris al-lughah al-arabiyyah li tullab al-ulum fi al-markaz al-i'dadi). In: KACI Printing Sdn. Bhd., ISBN: 978-967-0587-21-9, pp. 81-92 |
| 2011 | التعليم الذاتي معلّمي اللغة العربية (al-ta'lim al-zhati wa takwin ma'allami al-lughah al-Arabiyah). In: IIUM Press, ISBN: 9789670225609, pp. 15-31 |
| 2011 | الفطرة والإسلام و تأصيلهما للقيم الأخلاقية في اللغة العربية و الأدب (al-fitrah wa islam wa ta'silahuma lil qiam al-akhlaqiyyah fi al-lughah nal-arabiyyh wa al-adab). In: IIUM Press, ISBN: 9789674180997, pp. 149-164 |
| 2011 | الفطرة والإسلام وتأصيلهما للقيم الخلقيٌة في اللغة و الأدب (al-fitrah al-Islam wa ta'siliha lil qiam al-khalqiyyah fi al-lughah wa al-adab. In: IIUM Press, ISBN: 9789679225548, pp. 133-160 |
| 2011 | بيئة الصف المدرسي وأثرها في اكتساب اللغة الثانية أو الأجنبية (Bai'ah al-saff al-madrasi wa atharuha fi iktisab al-lughah al-thaniyyah aw al-ajnabiyyah). In: IIUM Press, ISBN: 9789674180140, pp. 57-77 |
Monograph