Staff Directory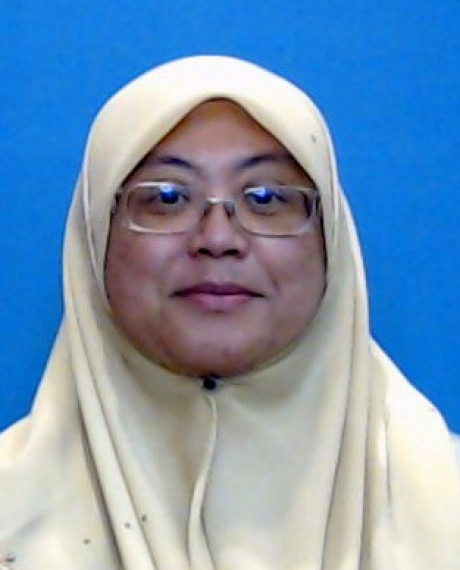 Academic Qualification
Socialogy (Demography) - Doctor of Philosophy, University of Western Australia
Sociology & Anthropology - Masters Degree, International Islamic University Malaysia
Usul Al-Din & Comparative Religion - Bachelor Degree, International Islamic University Malaysia
Sociology & Anthropology - Bachelor Degree, International Islamic University Malaysia
Nurazzura Bt Mohamad Diah (Assoc. Prof. Dr.)
Associate Professor
IIUM Gombak Campus
ABDULHAMID ABUSULAYMAN KULLIYYAH OF ISLAMIC REVEALED KNOWLEDGE AND HUMAN SCIENCES

Other's position:
Head, Entrepreneurship Development Centre
---
nurazzura@iium.edu.my
6112
Expert Profile
Nurazzura Mohamad Diah is an Associate Professor of Anthropology at International Islamic University Malaysia (IIUM). Nurazzura Mohamad Diah obtained her Doctor of Philosophy in Anthropology in 2010 from the School of Social Sciences (Anthropology and Sociology), University of Western Australia. Her Ph.D thesis focuses on the menopausal experiences of urban middle class Malay women in Malaysia and it was considered to be among the few anthropological researches that focus specifically on sensitive issues in Malaysia. She uses qualitative method to understand the ways in which health and sickness are constructed, issues around treatment and healing as well as questions of healthcare services.
Although principally a qualitative researcher, her works employ a broad range of multi-method approaches. She is also a lifetime member of the Malaysian Menopause Society (MMS) and Qualitative Research Association Malaysia (QRAM). Currently, she supervises postgraduate students working on health-related topics like women and spa, sports and well-being, maternal healthcare, persons with disabilities, beauty and body image and refugees.
Area of Specialisation
Social Science ~ Social Science ~ Anthropology ~ Social and Cultural Anthropology - women's health (menopause, pap smear), healthcare, education and reproductive health, youth, disability & minority (Orang Asli) health, beauty & body image
Teaching Responsibilities
| | |
| --- | --- |
| ADVANCED SOCIOLOGICAL AND ANTHROPOLOGICAL THEORIES | 2023/2024 2021/2022 2019/2020 2018/2019 |
| CONTEMPORARY MUSLIM SOCIETY | 2017/2018 |
| ECONOMY AND SOCIETY | 2023/2024 2022/2023 2021/2022 2020/2021 2019/2020 2018/2019 |
| EDUCATION AND SOCIETY | 2023/2024 |
| FINAL YEAR PROJECT I | 2021/2022 2020/2021 2019/2020 |
| FINAL YEAR PROJECT II | 2022/2023 2021/2022 2020/2021 2019/2020 |
| GRADUATE SEMINAR | 2021/2022 2019/2020 |
| GROUP DYNAMICS | 2017/2018 2015/2016 |
| HALAL ENTREPRENEURSHIP AND INNOVATION | 2021/2022 |
| HEALTH AND WELLNESS | 2020/2021 |
| INDUSTRIAL TRAINING | 2021/2022 2020/2021 |
| INTERNSHIP (DEVELOPMENT STUDIES) | 2015/2016 |
| INTERNSHIP (INDUSTRIAL STUDIES) | 2018/2019 2017/2018 2016/2017 |
| INTRODUCTION TO ANTHROPOLOGY | 2015/2016 2014/2015 2013/2014 |
| INTRODUCTION TO SOCIOLOGY | 2014/2015 2013/2014 |
| MEDICAL SOCIOLOGY AND ANTHROPOLOGY | 2022/2023 2019/2020 |
| POPULATION AND SOCIETY | 2018/2019 2017/2018 2016/2017 2015/2016 2014/2015 |
| PRACTICUM (DEVELOPMENT STUDIES) | 2015/2016 2013/2014 |
| PRACTICUM (INDUSTRIAL STUDIES) | 2014/2015 |
| RACE AND ETHNIC RELATIONS | 2018/2019 |
| RESEARCH PAPER 1 | 2017/2018 2016/2017 2014/2015 |
| RESEARCH PAPER 2 | 2016/2017 |
| RESEARCH PAPER I | 2020/2021 |
| RESEARCH PAPER II | 2021/2022 2018/2019 |
| SOCIAL ANTHROPOLOGY | 2022/2023 2021/2022 2020/2021 2019/2020 2018/2019 2017/2018 2016/2017 2015/2016 2014/2015 2013/2014 |
| SOCIETY AND TECHNOLOGICAL CHANGE | 2021/2022 2015/2016 2014/2015 |
| SOCIOLOGY OF EDUCATION | 2017/2018 2016/2017 |
| SOCIOLOGY OF GROUPS AND COMMUNITIES | 2016/2017 2014/2015 |
| WORK AND ORGANISATION | 2019/2020 |
Research Projects
Completed
| | |
| --- | --- |
| 2022 - 2022 | Kehidupan Rohani: Inspirasi Said Nursi ( Kerohanian Jiwa) |
| 2018 - 2019 | Diskriminasi Gender Dalam Amalan Pekerjaan dikalangan golongan Profesional |
| 2016 - 2018 | Maqasid Shariah Framework for Eliminating Domestic Violence Among Malaysian Muslim Families |
| 2016 - 2020 | A Study on Socio-Cultural Determinants of Parental Vaccine Refusal among Muslim Parents in Klang Valley |
| 2015 - 2016 | Socio-Economic Vulnerabilities of the Flood Affected People in Malaysia: Some Suggestive Strategies to Reduce Sufferings |
| 2014 - 2016 | Islamization as a Method of Universalisation of Knowledge |
| 2013 - 2014 | Health-Seeking Behavior of the Bangladeshi Workers in Malaysia: Some suggestive recommendations in Adjustive Context |
| 2013 - 2015 | A Study on Cultural Beliefs towards Pap- Smear Screening among Urban Muslim Women in Gombak |
| 2013 - 2015 | Tourism in Malaysia: An Intensive Study of Socio-Cultural and Environmental Impact in Two Central Zones of Klang Valley |
| 2011 - 2014 | Exploring Internship Experience: The Case Of Sociology And Anthropology Undergraduates Of IIUM (RU2011) |
| 2010 - 2012 | The Knowledge of Menopause and Its Treatment Among Orang Asli in Gombak |
On-Going
| | |
| --- | --- |
| 2023 - Present | Digital Entrepreneurship Programme for the Improvement of the Quality of Life among Asnaf in Tourism Activities in Perlis |
| 2018 - Present | Ideas and Civilization |
| 2016 - Present | The News Coverage of Selected Malaysian Newspapers on Zika: An Analysis of Berita Harian, Utusan Malaysia and the STAR |
Award & Recognition
| | | |
| --- | --- | --- |
| 01 Jun, 2020 | High Impact Responsible Research Award (Silver) - KIRKHS | KCDIO |
| 14 Nov, 2007 | BEST PRESENTER (IN GRADUATE RESEARCH CONFERENCE) - UNIVERSITY OF WESTERN AUSTRALIA | International |
| 12 Feb, 2005 | BEST TEACHER AWARD (SEMESTER 2, 2004/2005) - KIRKHS | University |
Publications
Article
| | |
| --- | --- |
| 2022 | Is entrepreneurship an art?. eTIJARI, 2 (9) pp. 1-5 |
| 2022 | Maqāṣid al-sharī'ah and sport: what it means to the practising muslims. Journal of Fatwa Management and Research, 28 (1) pp. 16-31 |
| 2022 | New challenges to sustain traditional culture during the pandemic: rewang and the urban Javanese youth. International Journal of Social Science Research (IJSSR), 4 (1) pp. 317-324 |
| 2022 | Normalizing digital business during Covid-19 to empower women with physical disabilities: some achievements. International Journal for Studies on Children, Women, Elderly and Disabled, 15 () pp. 121-128 |
| 2021 | Global experiences of physical distancing, social connectedness and social detachment in COVID-19 pandemic. Psychology and Education, 58 (4) pp. 171-180 |
| 2021 | Human touch is good for business. eTijari, 1 (4) pp. 1-1 |
| 2021 | Nurses' care, doctors' cure and patients' gratification: therapeutic relationships in medicalized motherhood practices in hospitals. Psychology and Education, 58 (4) pp. 158-170 |
| 2020 | Gender discrimination in employment practices: a case study of the Malaysian civil sevice. International Journal of Social Policy and Society, () pp. |
| 2020 | Managing women's matter: a cross-cultural study of doctor-patient relationship in Pakistan and Malaysia. Intellectual Discourse, 28 (2) pp. 697-713 |
| 2020 | Managing women's matter: a cross-cultural study of doctor-patient relationship in Pakistan and Malaysia. Intellectual Discourse, 28 (2) pp. 697-713 |
| 2020 | The attitudes and perceptions of south Sulawesi youth on Uang Panai and its impacts on them. Al-Sirat, 19 (2020) pp. 96-106 |
| 2019 | An analysis of research productivity in Saudi Arabia and Iran. Journal for the Study of Postsecondary and Tertiary Education, 4 () pp. 197-208 |
| 2019 | Coping mechanisms among Palestinian refugee families in Malaysia during the transition period. International Journal of Migration, Health and Social Care, 15 (3) pp. 191-200 |
| 2019 | Coping mechanisms among Palestinian refugee families in Malaysia during the transition period. International Journal of Migration, Health and Social Care, 15 (3) pp. 191-200 |
| 2019 | Islam and sport: from human experiences to revelation. Intellectual Discourse, 27 (2) pp. 413-430 |
| 2019 | Opinions of the urban women on pap test: evidence from Bangladesh. Asian Pacific Journal of Cancer Prevention, 20 (6) pp. 1613-1620 |
| 2019 | Practices of self medication among university students of Multan, Pakistan. The Pakistan Journal of Social Issues, IX () pp. 176-182 |
| 2019 | Refusal towards vaccination: a survey among Malay parents. International Journal for Studies on Children, Women, Elderly and Disabled People, 7 () pp. 11-16 |
| 2019 | Shifting priorities: understanding physical inactivity from the perspective of female youth. Malaysian Journal of Youth Studies, Edisi Khas Yours'18 Agenda Sosial Vol 1 () pp. 153-170 |
| 2019 | Sports and physical activities in Islam: reflections of Muslim participation. Jurnal Al-Sirat, 18 (1) pp. 88-99 |
| 2019 | Understanding the needs of disabled athletes in school: The case of impaired vision athletes. Malaysian Journal of Youth Studies, 2 (Edisi Khas YOURS'18 Agenda Sosial) pp. 80-92 |
| 2018 | From immigrants to sports figures: the case study of the IOC refugee team in rio olympics 2016. Al-Shajarah: Journal of the International Institute of Islamic Thought and Civilization (ISTAC), () pp. 137-154 |
| 2018 | Muslim migration to the west: the case of the Muslim minority in India. Al-Shajarah: Journal of the International Institute of Islamic Thought and Civilization (ISTAC), (Special Issue) pp. 173-193 |
| 2018 | Prevalence of Cardiovascular Diseases (CVDs) in OIC countries: implications on healthcare system. Global Journal Al-Thaqafah (GJAT), 8 (2) pp. 45-53 |
| 2018 | Psychosocial problems faced By thalassemia major patients of district Multan, Pakistan. Pakistan Paediatric Journal, 42 (1) pp. 23-27 |
| 2018 | Raising disabled heroes in sport: challenges and prospects. International Journal for Studies on Children, Women, Elderly And Disabled, 5 () pp. 252-257 |
| 2018 | The perception and attitude of South Sulawesi youth towards the impacts of uang panai: a pilot study. Asian People Journal (APJ), 1 (2) pp. 135-145 |
| 2018 | Women and essential oil usage: a literature review. Jurnal Sains Sosial, 1 (1) pp. 27-36 |
| 2018 | الفلسطينيون: سبعونَ عاماً بين اللجوء و الشتات = The Palestinians: seventy years of refuge and displacement. Jurnal Al-Tamaddun, 13 (2) pp. 161-174 |
| 2017 | Deployment of maternal healthcare services at public hospitals in Pakistan: a global perspective. International Journal of Current Research, 9 (3) pp. 48229-48235 |
| 2017 | Empowering people with disabilities (PWDs) via information communication technology (ICT): the case of Malaysia. International Journal for Studies on Children, Women, Elderly And Disabled, 2 () pp. 86-93 |
| 2017 | The perceptions and the practices of folk medicines among youths in Pakistan. PERTANIKA Journal of Social Sciences & Humanities (JSSH), 25 (2) pp. 949-960 |
| 2017 | The prospects of people with disabilities (PWDs) participation in entrepreneurship: the perspective of university students with physical and sensory disabilities. International Journal for Studies on Children, Women, Elderly And Disabled, 2 () pp. 79-85 |
| 2017 | Warga Bangladesh tiada dokumen saringan kesihatan. HARIAN METRO, () pp. 8-8 |
| 2017 | ضرب الزوجات بين مقاصد الشريعة الإسلامية والقانون الماليزي = Wife beating between Maqasid al-Shariah and the Malaysian law = Pukul isteri antara Maqasid al-Shari'ah dan Undang-Undang Malaysia. At-Tajdid, 21 (41-B) pp. 157-176 |
| 2016 | Problems and sufferings of the flood-affected people in Malaysia:A study of three villages in Kelantan. South Asian Anthropologist, 16 (2) pp. 129-135 |
| 2016 | Quality of maternal healthcare: Theoretical perspective on quality measurements. Pakistan Journal of Public Health, 6 (2) pp. 3-8 |
| 2016 | Torrential floods in Malaysia: Assessing the loss and vulnerabilities in three Kelantan villages. Mediterranean Journal of Social Sciences, 7 (5) pp. 192-201 |
| 2016 | Trends and challenges of community service participation among postgraduate students in IIUM: a case study. Man In India, 96 (1-2) pp. 469-475 |
| 2015 | An assessment of gender norms among students towards equality in higher education. IAMURE International Journal of Education, 14 () pp. 14-30 |
| 2015 | Bangladeshi Migrant Workers in Malaysia: Their Socio- Cultural Background and Work-Adaptability. South Asian Anthropologist, 15 (1) pp. 1-7 |
| 2015 | Corporate giving in the health sector: a study on the Malaysian companies. Middle East Journal of Business, 10 (4) pp. 29-37 |
| 2015 | Health seeking behavior of the Bangladeshi migrant workers in Malaysia: some suggestive recommendations in adjustive context. Asian Social Science, 11 (10) pp. 348-357 |
| 2015 | Images and representations of menopause in a Malaysian woman magazine: an analysis of MIDI. Asian Social Science, 11 (22) pp. 76-80 |
| 2014 | An overview of the anthropological theories. International Journal of Humanities and Social Science, 4 (10(1)) pp. 155-164 |
| 2014 | Corporate contribution in the health sector: the case of Bangladeshi banking companies. Middle East Journal of Business, 9 (3) pp. 30-33 |
| 2014 | Internship in sociology: a new dimension of increasing students' employability in Malaysian job market. World Applied Sciences Journal, 30 (A) pp. 263-268 |
| 2014 | The pull factors of minority students' participation in sports. Asian Journal of Management Sciences & Education (AJMSE), 3 (1) pp. 141-147 |
| 2014 | Tourism in Malaysia: problems and prospects in context to socio-cultural and environmental surroundings of the country . South Asian Anthropologist, 14 (2) pp. 119-128 |
| 2013 | The knowledge of menopause and its treatment among Orang Asli in Gombak. International Research Journal of Social Sciences, 2 (8) pp. 1-4 |
Conference or Workshop Item
| | |
| --- | --- |
| 2022 | Adaptasi nilai menerusi keusahawanan digital di alaf VUCA dalam kalangan belia. In: Persidangan Kependudukan Kebangsaan 2022 (PERKKS 22), |
| 2022 | Developing relevant skills for human science students in the vuca world: a window into digital entrepreneurship. In: 2nd International Conference on Economic Issues & Sustainable Development (EISD 2022), |
| 2022 | Kemenjadian murid menerusi sukan golball: naratif pengorbanan diri atlet murid bermasalah penglihatan di Kuala Lumpur. In: Persidangan Kependudukan Kebangsaan 2022 (PERKKS 22), |
| 2022 | Masjid dan pengurusan perubahan: ke arah komuniti digital. In: Persidangan Masjid Peringkat Kebangsaan 2022, |
| 2022 | Normalizing digital business during Covid-19 to empower women with physical disabilities: some achievements. In: Proceedings – 14th Putrajaya International Conference on Children, Women, Elderly and People with Disabilities (PICCWED 14), |
| 2022 | Strategies to reduce F.O.M.O in digital entrepreneurship: the narrative of Social Science students. In: 5th International Conference on Economics, Entrepreneurship & Management 2022 (5th ICEEM), |
| 2021 | A cross sectional survey on physical activity among Malaysians during the Movement Control Order (MCO). In: International Online Medical Sociology Annual Conference 2021, |
| 2021 | Empowering the silenced during the Pandemic: building resilience for a better tomorrow. In: 1st International Virtual Summit on Medical Sociology and Public Health, |
| 2021 | Learning to Work: Reskilling Youth with Different Abilities in Brunei Darussalam. In: The IRES International Conference, |
| 2020 | Contextualising Maqāṣid al-Sharī'ah and STEM (Science, Technology, Engineering, and Mathematics) education in the era of the Industrial Revolution 4.0. In: The 2nd Joint International Conference on Emerging Computing Technology and Sports 2019 (2ND JICETS 2019), |
| 2020 | To work or not to work: the struggle for employment among youth with disabilities in Brunei. In: Proceedings of the 1st Progress in Social Science, Humanities and Education Research Symposium (PSSHERS 2019), |
| 2020 | Vaccination practices and preferences among muslim parents of young children : trends and challenges. In: 2nd National Seminar in Contemporary Fiqh 2020 Family: Fiqh in Malaysia: Towards Promoting Insan Sejahtera, |
| 2020 | What, when & how to learn about sex: the narratives of students with disabilities. In: (Webinar) International Conference on Special Education In Southeast Asia Region 10th Series 2020, |
| 2020 | What, when and how to learn about sex: the narratives of students with. In: 1st Progress in Social Science, Humanities and Education Research Symposium (PSSHERS) 2019, |
| 2019 | Integrating the principle of Maqāṣid al-Sharī'ah and sport in the context of Muslim participation: a critical appraisal. In: International Seminar on Islamic Studies 2019, |
| 2019 | Participation in paralympic sports: What it means to female student-athletes with disabilities. In: 3rd International Conference on Special Education (ICSE 2019), |
| 2019 | Refusal towards vaccination: a survey among Malay parents. In: 8th Putrajaya International Conference on Children, Women, Elderly and People with Disabilities (PICCWED 8), |
| 2018 | Shifting priorities : understanding physical inactivity from the perspective of female youths. In: Seminar Penyelidikan Belia Kebangsaan 2018 (YOURS' 18), |
| 2017 | Bride wealth in marriage: the case of Uang Panai in South Sulawesi, Indonesia. In: Social Sciences Postgraduate International Seminar (SSPIS 2017), |
| 2017 | Empowering people with disabilities (pwds) via information communication technology (ict): the case of Malaysia. In: The 2nd Putrajaya International Conference on Children, Women, Elderly & Disabled People (PICCWED2), |
| 2017 | Managing patient safety and quality of care in public hospitals in Pakistan. In: AIMC 2017 - Asia International Multidiscipllinary Conference, |
| 2017 | The awareness and practice of essential oil among Malaysians: preliminary findings. In: Social Sciences Postgraduate International Seminar (SSPIS 2017), |
| 2017 | The coverage of dengue and zika in selected Malaysian newspapers: an analysis of Berita Harian, Utusan Malaysia and The Star. In: 4th International Conference on Human Sustainability 2017 (INSAN4), |
| 2017 | The prospects of people with disabilities ( PWDS ) participation in entrepreneurship: the perspective of university students with physical and sensory disabilities. In: The 2nd Putrajaya International Conference on Children, Women, Elderly & Disabled People (PICCWED2), |
| 2017 | Understanding orang asli participation in sport: some methodological issues. In: Social Sciences Postgraduate International Seminar (SSPIS 2017), |
| 2016 | Torrential floods in Malaysia: assessing the loss and vulnerabilities in three Kelantan villages. In: Persidangan Kajian Bencana Banjir 2014, |
| 2015 | Health Indices in South Asian Countries: Time Series Analysis (2005-2013). In: The 2nd Kuala Lumpur International Communication, Education, Language & Social Science Conference (KLiCELS2), |
| 2015 | Lessons from internship programme: a study of sociology and anthropology students at IIUM. In: Global Multidisciplinary Academic Conference (GMAC 2015), |
| 2015 | One common world, two different stories: the beliefs and practices of Malaysia and South Africa traditional healers. In: One Day Conference on Africa (ICAFRICA2015), |
| 2015 | Perception and practices of folk medicines among youth in Pakistan. In: 9th International Conference on Healthcare and Life Science Research (ICHLSR), |
| 2015 | Sport as a tool for social inclusion: a study of minority students in Pekan, Pahang. In: Pekan International Education Conference (PIEC2015), |
| 2015 | Understanding about pap smear among Malay women. In: Fifteenth TheIIER International Conference, |
| 2014 | Images of menopause in a Malaysian women magazine: an analysis of MIDI. In: Seminar Kebangsaan Media dan Dakwah (SMED2014), |
| 2013 | Internship in sociology: a new dimension of increasing students' employability in Malaysian job market . In: International Conference on Innovation Challenges in Multidisciplinary Research & Practice (ICMRP) 2013, |
| 2012 | Integrating minority students through Sekolah Berwatak (Sports-based Character School) Programme: a study of selected secondary schools in the district of Pekan, Pahang. In: ASEAN University Sports Council International Conference 2012 (AUSCIC2012), |
| 2010 | "I trust HRT, not jamu" : the experience of treating menopausal symptoms among urban Malay women. In: 3rd International Conference on Advancement in Science and Technology (iCAST) 2010, |
| 2009 | "What's wrong with mak?": understanding menopause among young Malay adults. In: 9th IAAH WORLD CONGRESS ON ADOSLECENT SEXUAL HEALTH, |
| 2007 | Exploring a sensitive issue: menopause experience among urban Malay women in Malaysia. In: 4th International Qualitative Research Convention 2007, |
Book
Book Section
| | |
| --- | --- |
| 2023 | Managing work, Covid-19 and mental health: the experiences of female IT engineers. In: Partridge Publishing, ISBN: 978-1-5437-7277-7, pp. 166-185 |
| 2023 | Young female goalball competitors in Klang Valley school: the narrative and lesson learned of becomingness. In: Partridge Publishing, ISBN: 978-1-5437-7277-7, pp. 223-243 |
| 2022 | The implications of Covid-19 on physical activity awareness among Malaysian adults. In: Universiti Malaysia Pahang, ISBN: 978-967-2831-52-5, pp. 31-46 |
| 2022 | The implications of Pandemic Covid-19 on physical activity awareness among Malaysian adults. In: Universiti Malaysia Pahang, ISBN: 978-967-2831-525, pp. 31-46 |
| 2022 | The implications of Pandemic Covid-19 on physical activity awareness among Malaysian adults. In: Universiti Malaysia Pahang, ISBN: 978-967-2831-525, pp. 31-46 |
| 2021 | Vaccination practices and preferences among muslim parents of young children : trends and misunderstandings. In: Contemporary Fiqh Research Unit IIUM & Islamic Book Trust, ISBN: 978-967-0526-83-6, pp. 369-389 |
| 2021 | Vaccination practices and preferences among muslim parents of young children : trends and misunderstandings. In: Contemporary Fiqh Research Unit IIUM & Islamic Book Trust, ISBN: 978-967-0526-83-6, pp. 369-389 |
| 2021 | Vaccination practices and preferences among muslim parents of young children: trends and misunderstanding. In: Contemporary Fiqh Research Unit (CFRU) Kulliyyah of Islamic Revealed Knowledge and Human Sciences (KIRKHS) International Islamic University Malaysia (IIUM), ISBN: 978-967-0526-83-6, pp. 369-389 |
| 2019 | Dilema saringan pap smear dalam kalangan beliawanis: masalah dan cabarannya. In: Universiti Putra Malaysia, ISBN: 978-967-344-932-3, pp. 222-240 |
| 2019 | Dilema saringan pap smear dalam kalangan beliawanis: masalah dan cabarannya. In: Universiti Putra Malaysia, ISBN: 978-967-344-932-3, pp. 222-240 |
| 2019 | Minority, sports activities, and social integration: a tale from Malaysian schools. In: Partridge, ISBN: 978-1-5437-4913-7, pp. 128-142 |
| 2018 | A comparative analysis on Islamic and Buddhist perspectives on lesbian, gay, bisexual, and transgender (LGBT). In: Partridge Publication, ISBN: 987-1-5437-4856-7, pp. 61-99 |
| 2018 | A comparative analysis on Islamic and Buddhist perspectives on lesbian, gay, bisexual, and transgender (LGBT). In: Partridge Publication, ISBN: 987-1-5437-4856-7, pp. 61-99 |
| 2018 | Analysis of the Malaysian Women's Policy Agency (WPA) network in the implementation of gender empowerment initiatives. In: Partridge, ISBN: 978-1-5437-4856-7, pp. 1-30 |
| 2018 | Potrayal of women's art work and traditional attire in National Heritage Museum Pakistan & National Textile Museum Malaysia. In: Patridge Publishing, ISBN: 978-1-5437-4856-7, pp. 31-60 |
| 2018 | Potrayal of women's art work and traditional attire in National Heritage Museum Pakistan & National Textile Museum Malaysia. In: Patridge Publishing, ISBN: 978-1-5437-4856-7, pp. 31-60 |
| 2018 | Tips penjagaan kesihatan wanita. In: Cahaya Hati Training & Consultancy, ISBN: 978-967-15111-3-8, pp. 121-138 |
| 2018 | Women understanding of preconception care: How much do they know?. In: Partridge, ISBN: 978-1-5437--4856-7, pp. 139-158 |
| 2018 | Women understanding of preconception care: How much do they know?. In: Partridge, ISBN: 978-1-5437--4856-7, pp. 139-158 |
| 2017 | Representations of Africa and African societies in a Malaysian newspaper: an analysis of the star. In: Partridge, Singapore, ISBN: , pp. 67-74 |
| 2017 | Socio-cultural determinants of health and wellbeing of youth in Sub-Saharan Africa. In: Partridge Singapore, ISBN: , pp. 97-109 |
| 2014 | Liminality and menopause: the urban Malay women's perspective. In: Partridge Publishing, ISBN: 9781482891393, pp. 77-97 |
| 2011 | The experience of treating menopausal symptoms among urban Malay women: an anthropological case study. In: IIUM Press, ISBN: 9789674181239, pp. 85-112 |
Monograph