Staff Directory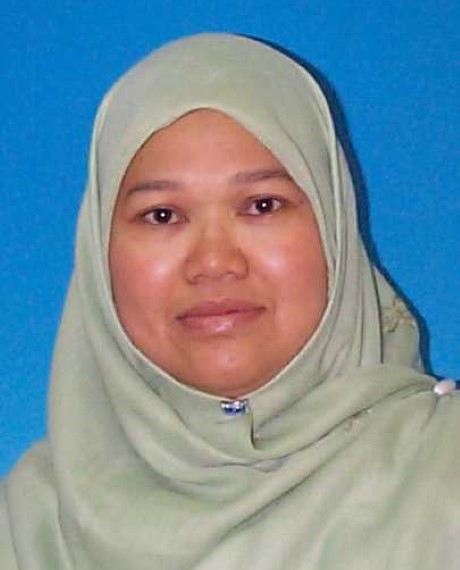 Academic Qualification
Doctor of Philosophy in Architecture - Doctor of Philosophy, Curtin University of Technology
Master of Science in Environmental Design Engineering - Masters Degree, University College London
Bachelor of Arts in Architecture - Bachelor Degree, Humberside College of Higher Education
Diploma in Architecture - Diploma, Universiti Teknologi Malaysia (UTM)
Noor Aziah Bt Hj Mohd Ariffin (Assoc. Prof. Dr.)
Associate Professor
IIUM Gombak Campus
KULLIYYAH OF ARCHITECTURE AND ENVIRONMENTAL DESIGN
---
nooraziah@iium.edu.my
6295
Expert Profile
Currently, she is the Deputy Dean of Academic Affairs, the Kulliyyah of Architecture and Environmental Design (KAED), IIUM. She is also a senior lecturer at the Department of Architecture teaching Architectural Design Studio and Environmental Science subjects. Professionally, she is a Fellow for the National Industrial Experts and Technologists Council (NIETEC) and a Technical Expert for SIRIM representing Malaysia for involvement in establishing the ISO/TC 228 - Tourism and Related Services in the working group of WG10 - Environmentally Friendly Accommodation.
In architectural education she specializes in the teaching of the Fundamentals of Architectural Education to Year 1 students on matters pertaining to basic design and composition, design language, anthropometric and ergonomic, spatial and building geometry and construction. The Course is also imbued with the awareness of Islamic values and principles.
In her area of specialization on environmental design issues, she professes on energy efficient design and how architecture can be the solution for energy and thermal comfort issues. Her research and supervision are mainly concentrated but not limited to this area alone. She is also active in building heritage studies as she has supervised many measured drawing projects on significant heritage buildings, local and abroad. Currently, she has also embarked on another area of interest, which is anthropological in nature: i.e to study the dwelling cultures of other Malay ethnicities in the Southern Hemisphere region. The first of many studies is on the Cocos Malays that originated from the little-known Cocos (Keeling) Islands in the Indian Ocean of Australia and their emigration to eastern Sabah in Malaysia. The main idea is to study the factors influencing architecture from the anthropological perspectives.
Area of Specialisation
Engineering Tech ~ Applied Sciences And Technologies ~ Architecture ~ Green Building - Thermal comfort studies, passive and energy efficient design, environmental analysis and simulation
Teaching Responsibilities
| | |
| --- | --- |
| ARCHITECTURAL DESIGN 1 (STUDIO) | 2011/2012 2018/2019 2012/2013 2017/2018 2009/2010 |
| ARCHITECTURAL DESIGN 2 (STUDIO) | 2019/2020 2012/2013 2008/2009 2009/2010 2017/2018 2011/2012 |
| ARCHITECTURAL DESIGN 3 (STUDIO) | 2020/2021 2019/2020 |
| ARCHITECTURAL DESIGN 4 (STUDIO) | 2020/2021 2018/2019 |
| ARCHITECTURAL GRAPHICS | 2009/2010 |
| BUILDING CONSTRUCTION & MATERIALS 2 | 2008/2009 |
| DESIGN THESIS 1 | 2010/2011 |
| DESIGN WORKSHOP | 2018/2019 |
| ENVIRONMENTAL PHYSICS | 1999/2000 2000/2001 |
| ENVIRONMENTAL SCIENCE & SYSTEM 1 | 2017/2018 2010/2011 2009/2010 2011/2012 2013/2014 2014/2015 2012/2013 2018/2019 2015/2016 |
| ENVIRONMENTAL SCIENCE 1 | 2020/2021 |
| ENVIRONMENTAL SCIENCE 2 | 2019/2020 2021/2022 2020/2021 |
| ENVIRONMENTAL SCIENCE AND SYSTEM 1 | 2018/2019 2019/2020 |
| ENVIRONMENTAL SCIENCE AND SYSTEMS 2 | 2017/2018 2012/2013 2016/2017 2018/2019 2009/2010 2010/2011 2014/2015 2011/2012 2013/2014 2015/2016 2019/2020 |
| GRAPHIC COMMUNICATION | 2008/2009 |
| HABITAT DESIGN I | 2000/2001 |
| HABITAT DESIGN II | 1999/2000 |
| HERITAGE STUDIES | 2017/2018 2019/2020 2010/2011 2009/2010 |
| INTRO. TO BUILT ENVIRONMENT | 2015/2016 2017/2018 2016/2017 |
| INTRODUCTION TO BUILDING CONSTRUCTION | 1999/2000 |
| LIGHTING AND ACOUSTIC | 2019/2020 2017/2018 2014/2015 2013/2014 2020/2021 2015/2016 |
| LIGHTING AND ACOUSTIC SYSTEM | 2001/2002 2000/2001 |
| SUMMER PROJECT | 2019/2020 |
| WORKING DRAWING AND SPECIFICATION | 2008/2009 |
Research Projects
Completed
| | |
| --- | --- |
| 2019 - 2020 | KAED PUBLICATIONS ON (IDEATIONS IN ISLAMIC ARCHITECTURE AND THE APPLIED ARTS) |
| 2017 - 2017 | Consulting Services for Thermal Performances of Roof Construction for The Proposed "The 12 Waves Logistics Hub" for PKT LOGISTICS GROUP SDN BHD |
| 2015 - 2017 | Fundamental Guide to the Design, Symbolism and the Making of Malay Garden |
| 2013 - 2017 | Root vs. Route: A comparative Study on the Architecture of Malay Diaspora in Southern Hemisphere |
| 2012 - 2016 | The impact of landscape setting vegetation, ground surface materials and the built enviroment on the microclimate : Towards mitigating urban heat island |
| 2011 - 2015 | RU 2011: Profiling the Impact of Pavement on the Urban Thermal Performance towards Mitigating the Urban Heat Island Effect: A Case Study of Plazas in Putrajaya, Malaysia |
| 2010 - 2012 | Effectiveness of insulation in Roofs of Terraced Houses in Mitigating Indoor Ambient Temperature for Achieving Thermal Comfort |
| 2008 - 2011 | Courtyard Orientation and Physical Built Form-Implication on Its Microlimate during Rainy Season: A Case Study Of KAED Courtyards. |
On-Going
| | |
| --- | --- |
| 2021 - Present | Penyediaan pelan pengurusan pemuliharaan (CMP) dan kerja-kerja pendokumentasian yang berkaitan ke atas bangunan warisan kebangsaan - bangunan Sultan Abdul Samad (BSAS Blok A) dan bangunan Pejabat Pos Besar (BSAS Blok B) |
| 2016 - Present | Enhancing the Green Building Index (GBI) Malaysia with Biomimicry Life's Principles (BLP) in Alleviating the Urban Heat Island (UHI) Effect for the Built Environment |
| 2013 - Present | Regenerative Islamic Heritage Research Unit(RIHRU) |
Award & Recognition
| | | |
| --- | --- | --- |
| 22 Feb, 2004 | Best Teacher Award (Kulliyyah) - International Islamic University Malaysia | Kulliyyah |
Publications
Article
| | |
| --- | --- |
| 2018 | Performances of facades of buildings in mitigating the urban heat island effect. Journal Of Built Environment, Technology And Engineering, 5 () pp. 7-14 |
| 2017 | Changes and threats in the preservation of the traditional Malay landscape. Planning Malaysia, 15 (4) pp. 69-78 |
| 2017 | Content analysis of the existence of biomimicry life's principles in green building index Malaysia. Planning Malaysia: Journal of the Malaysian Institute of Planners, 15 (1) pp. 179-190 |
| 2017 | Energy efficiency through lighting systems in institutional buildings in Nigeria. Ecology, Environment and Conservation, 23 (Supplement Issue) pp. 67-72 |
| 2017 | Intangible Cultural Heritage (ICH) of cocos Malays in Tawau, Sabah. Advanced Science Letters, 23 (7) pp. 6272-6276 |
| 2017 | The evolution of space organisation in cocos Malays' dwellings in Tawau, Sabah. Advanced Science Letters, 23 (7) pp. 6231-6236 |
| 2016 | A review of the evolution of the Cocos Malays dwellings in Australia. Asia Pacific Journal of Advanced Business and Social Studies, 2 (1) pp. 242-250 |
| 2015 | Thermal comfort and energy solutions for a better residential environment in Malaysia. PLANNING MALAYSIA - Journal of the Malaysian Institute of Planners, XIII () pp. 37-50 |
Conference or Workshop Item
| | |
| --- | --- |
| 2020 | Of resilience and assimilation: contesting spatial dynamics of the Cocos Malays' dwelling culture in Malaysia. In: SAUHA Monthly Panel Presentations: Housing Future Asias:1, |
| 2019 | Reinventing the passive design framework in the tropics: the experience of green rating systems and passive strategies. In: "Technical Symposium 2019: Transforming Built Environments", |
| 2018 | Thermal comfort studies on houses in hot arid climates. In: 2nd International Conference on Architecture and Civil Engineering ( ICACE 2018 ), |
| 2017 | Energy efficiency through lighting systems: a case study at the agriculture faculty building, Kano University of Science and Technology, Wudil, Kano, Nigeria. In: International Conference on Architecture and Civil Engineering (ICACE 2017), |
| 2017 | Root Vs route: the diaspora of cocos Malays and their dwelling culture. In: 1st International Conference on Islamic Architecture (ISLAH 2017), |
| 2017 | The challenges and conservation efforts of cultural landscape in the Malay traditional village. In: Seminar Antarabangsa ke-10 Ekologi, Habitat Manusia & Perubahan Persekitaran di Alam Melayu, 2017 (EHMAP 10), |
| 2016 | Intangible Cultural Heritage (ICH) of Cocos Malays in Tawau, Sabah. In: International Conference on Architecture & Built Environment (ICABE 2016), |
| 2016 | Realizing studio project as part of the achievement of the Key Performance Indicators (KPI) for academics. In: The 5th International Conference on Language, Education and Innovation (ICLEI), |
| 2016 | The evolution of space organisation in Cocos Malays' dwellings in Tawau, Sabah. In: International Conference on Architecture & Built Environment (ICABE 2016), |
| 2015 | A review of the evolution of the dwellings for cocos Malays in Australia. In: 1st Asia Pacific Conference on Contemporary Research (APCCR-2015), |
| 2015 | Communication effectiveness in the building maintenance practice of high rise commercial building. In: 4th International Conference on Universal Design in the Built Environment 2015, |
| 2015 | Passive cooling system for a sustainable future in hot-humid climate . In: International Conference on Sustainable Future for Human Security (SustaiN2015), |
| 2014 | Materials for the earth air pipe heat exchanger (eaphe) system as a passive ground cooling technology for hot-humid climate. In: 2nd International Conference on Emerging Trends In Scientific Research (ICETSR-2014), |
| 2014 | Mixed research tools for thermal comfort studies of medium density mass housing. In: 3th Management in Construction Research Association (Micra 2014) Conference And Annual General Meeting , |
| 2013 | A study of two facades for a sustainable built environment. In: International Conference on Architecture and Built Environment 2013 (ICABE2013), |
| 2013 | A study on the effects of pavement towards the surrounding thermal environment: A case study of Dataran Rakyat and Dataran Wawasan, Putrajaya. In: IIUM Research, Invention and Innovation Exhibition (IRIIE) 2013, |
| 2013 | Aspects of trees and their influence in reducing solar radiation penetration to the ground. In: SusTED'13 : innovation in the built environment, |
| 2013 | ECOTECT analysis: integration of architectural studio project with theory classroom assignment through computer simulation. In: The European Conference on Education ECE 2013 , |
| 2012 | Contributing factors of urban heat island- an investigation on surface temperature of ground surface materials in three plazas with different types of landscape settings : a case study of plazas in Putrajaya. In: UMRAN2012: Green wave - undergraduate and postgraduate seminar, |
| 2012 | The effect of landscape design elements and mosque design on the thermal environment of main prayer hall: a case study of Tuanku Mizan Zainal Abidin Mosque, Putrajaya. In: UMRAN 2012, |
| 2012 | The effects of ground surfaces – material, color & texture towards the adjacent thermal environment: a case study of plazas in Putrajaya, Malaysia. In: IIUM – Toyo University Joint Symposium : Sustainable Built Environment: Lessons Learned from Malaysia and Japan, |
| 2012 | The impact of external environment on the internal thermal environment of the main prayer of Putra Mosque, Putrajaya. In: UMRAN2012: Green wave - undergraduate and postgraduate seminar, |
| 2010 | In search of the origins of the Malay architectural heritage. In: International Conference on Malay Heritage in Cambodia, Lao PDR and Vietnam, |
Book
Book Section
| | |
| --- | --- |
| 2016 | Masjid Abidin, Kuala Terengganu, Terengganu, 1793. In: ATSA Architects Sdn Bhd., ISBN: 979-983-3631-04-9, pp. 27-34 |
| 2015 | Measurement of quality in building constructed using Industrialised Building System (IBS) and conventional method. In: IIUM Press, ISBN: 978-967-418-331-8, pp. 65-85 |
| 2015 | Measurement of quality in building constructed using Industrialised Building System (IBS) and conventional method. In: IIUM Press, ISBN: 978-967-418-331-8, pp. 65-85 |
| 2015 | Mixed methods approach for the study of fire safety management in Malaysian heritage building . In: IIUM Press, ISBN: 978-967-418-331-8, pp. 32-52 |
| 2015 | Mixed methods approach for the study of fire safety management in Malaysian heritage building . In: IIUM Press, ISBN: 978-967-418-331-8, pp. 32-52 |
| 2015 | Research Methods for Visual Comfort Study . In: IIUM Press, ISBN: 978-967-418-331-8, pp. 87-106 |
| 2015 | Research Methods for Visual Comfort Study . In: IIUM Press, ISBN: 978-967-418-331-8, pp. 87-106 |
| 2015 | Triangulation methods in thermal comfort studies. In: IIUM Press, ISBN: 978-967-418-331-8, pp. 103-124 |
| 2013 | Mixed methods inquiries in the assessment of development guidelines for the Geodesic Dome Visitors' Centre at Pulau Payar. In: IIUM Press, ISBN: 978-3142-24-8, pp. 53-64 |
| 2013 | Mixed methods inquiries in the assessment of development guidelines for the Geodesic Dome Visitors' Centre at Pulau Payar. In: IIUM Press, ISBN: 978-3142-24-8, pp. 53-64 |
| 2011 | Contemporary Malaysian housing scenario versus veenacular house : implications on thermal comfort. In: IIUM Press, ISBN: 978-967-418-057-7, pp. 120-132 |
| 2011 | Research methodology of heritage studies. In: IIUM Press, ISBN: 9789674182045, pp. 18-38 |
| 2011 | Study of Haghighi House. In: IIUM Press, ISBN: 9789674182045, pp. 58-114 |
| 2011 | The architecture: methods of constructions. In: IIUM Press, ISBN: 9789674182045, pp. 115-144 |
| 2011 | The ecological balance between man, architecture and the environment: an Islamic viewpoint. In: IIUM Press, ISBN: 9789674180584, pp. 63-74 |
| 2011 | The present housing scenario beyond vernacular designs : review of implications on residential energy efficiency. In: IIUM Press, ISBN: 978-967-418-057-7, pp. 108-119 |