Staff Directory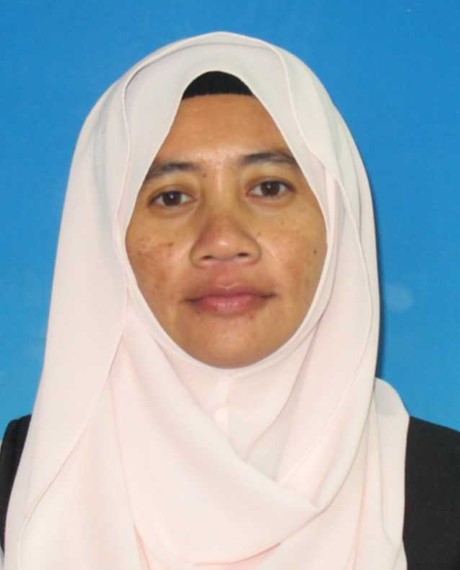 Academic Qualification
PhD in Biotechnology Molecule - Doctor of Philosophy, Universiti Putra Malaysia (UPM)
Master of Science in Biochemistry and Genetics - Masters Degree, University of New Castle Upon Tyne
Bachelor of Science (Biotechnology) - Bachelor Degree, Universiti Putra Malaysia (UPM)
Raha Binti Ahmad Raus (Dr.)
Associate Professor
IIUM Gombak Campus
KULLIYYAH OF ENGINEERING
---
Expert Profile
Raha Ahmad Raus is an Associate Professor at the Department of Biotechnology Engineering, Faculty of Engineering. She obtained her Ph.D in Molecular Biotechnology from University Putra Malaysia (UPM) in 2006. Her research interests are in the areas of recombinant bacteria, yeast and microalgae, effective microbe, vaccine production and anti-cancer drugs.
She has over 13 years of experiences in teaching Biotechnology Engineering Laboratory III, Genetic Engineering, Biochemistry, Cell Culture Engineering, Medical Biotechnology, Advanced Cell Culture Engineering and Biology.
She has presented over 30 papers in national and international conferences, 20 papers in SCOPUS and ISI journals and 12 book chapters. She was a seminar coordinator for Kulliyyah of Engineering (2009-2012) and Engineering Industrial Training Coordinator for the Department of Biotechnology Engineering (2012-2013).
Area of Specialisation
Biotechnology ~ Biotechnology ~ Molecular Biology ~ Molecular and Structural Biology
Agricultural ~ Agricultural Science And Technology ~ Aquaculture ~ Genetic Selection
Teaching Responsibilities
| | |
| --- | --- |
| ANIMAL CELL CULTURE ENGINEERING | 2010/2011 2012/2013 2013/2014 2008/2009 2014/2015 2011/2012 2009/2010 |
| BIOCHEMISTRY II | 2006/2007 |
| BIOLOGY | 2016/2017 2017/2018 2019/2020 2014/2015 2018/2019 2013/2014 2015/2016 2009/2010 2012/2013 2008/2009 2011/2012 2010/2011 |
| BIOTECH. ENGINEERING LAB III | 2011/2012 2010/2011 2009/2010 |
| BIOTECHNOLOGY ENGINEERING LAB I | 2021/2022 2020/2021 2016/2017 2017/2018 2018/2019 2015/2016 |
| BIOTECHNOLOGY ENGINEERING LAB III | 2011/2012 |
| CELL AND MOLECULAR BIOLOGY | 2012/2013 2010/2011 2001/2002 2008/2009 2013/2014 2002/2003 2011/2012 2009/2010 |
| CELL AND TISSUE ENGINEERING | 2008/2009 2007/2008 |
| FINAL YEAR PROJECT II | 2018/2019 |
| GENETIC ENGINEERING | 2006/2007 2014/2015 2012/2013 2007/2008 2013/2014 2002/2003 |
| GENOMICS AND FUNCTIONAL GENOMICS | 2014/2015 |
| INTRODUCTION TO CELL AND TISSUE ENGINEERING | 2007/2008 2006/2007 2008/2009 |
| INTRODUCTORY MICROBIOLOGY | 2019/2020 2016/2017 2020/2021 2017/2018 2021/2022 2018/2019 2015/2016 |
| MEDICAL BIOTECHNOLOGY | 2009/2010 2010/2011 |
| MOLECULAR BIOLOGY & BIOCHEMICAL TECH. | 2002/2003 |
| MOLECULAR BIOLOGY AND GENETIC ENGINEERING | 2014/2015 2012/2013 2011/2012 2013/2014 2015/2016 |
| NATURAL PRODUCTS,NUTRACEUTICALS & FUNCT.FOODS | 2015/2016 2013/2014 |
| PROJECT I | 2015/2016 2014/2015 |
| RESEARCH METHODOLOGY (QUALITATIVE) | 2014/2015 |
| RESEARCH METHODOLOGY (QUANTITATIVE - MSC) | 2014/2015 |
| RESEARCH METHODOLOGY (QUANTITATIVE) | 2014/2015 |
| RESEARCH METHODOLOGY & SEMINAR IN BTE ENG (MIXED MODE) | 2017/2018 2018/2019 |
| RESEARCH METHODOLOGY & SEMINAR IN BTE ENG (RESEARCH MODE) | 2018/2019 |
| RESEARCH METHODOLOGY AND SEMINAR | 2018/2019 |
| SEMINAR | 2006/2007 |
| SUSTAINABLE DEVELOPMENT: ISSUES, POLICIES AND PRACTICES | 2020/2021 2021/2022 |
Research Projects
Completed
| | |
| --- | --- |
| 2016 - 2018 | INVESTIGATION ON THE PROPAGATION OF VIRULENT NEWCASTLE DISEASE VIRUS GENOTYPE VII IN ANIMAL CELLS GROWN ON NEWLY DEVELOPED HALAL MICROCARRIER FOR VACCINE PRODUCTION |
| 2015 - 2019 | Investigation of Glycoconjugated Gold Nanoparticles in the Inhibition of the Pathogen and Cancer Cells |
| 2015 - 2018 | Novel Framework for Profiling of Small Extra-cellular Non-coding RNA for Diagnosis of Cancer |
| 2014 - 2017 | Development of Novel Microbial Technology to Reduce Turbidity of River Water |
| 2014 - 2017 | Lutein Production by Muriellopsis sp. using Flue Gas for the Source of Carbon Dioxide |
| 2013 - 2018 | Production of Non-Thermally Processed Alternative Ingredients for Halal Food Products |
| 2013 - 2017 | Production of Halal Insulin in Photosynthetic Microalgae |
| 2012 - 2014 | Isolation of Fungi Producing Cellulases from Cocoa Pod Husk. |
| 2012 - 2013 | Ultracentrifugation of Nucleocapsid Protein of Newcastle Disease Virus from Recombinant Escherichia Coli |
| 2011 - 2013 | RU 2011: Identification and Extraction of Malaysian plants for Antifungal Activity Compounds |
| 2011 - 2014 | Enhancement of Co2 Mitigation of Cyanobacteria Potential for Biofuel Production |
| 2010 - 2011 | Extraction of Antibacterial Compounds Using Sonication Method |
| 2010 - 2013 | Formation of Infectious Bursal Disease Virus-Like Particles in Pichia Pastoris |
| 2010 - 2011 | Development of Glycerol-Containing Media and Process Conditions for Production of Nucleocapsid Protein of New Castle Disease Virus |
| 2009 - 2012 | Global Metabolite Analysis of CHO Cells Cultured in T-Flasks and Bioreactor using Gas Chromatography-Mass Spectrometry |
| 2009 - 2011 | Extraction and Purification of Antibacterial Compounds from Selected Malaysian Plants |
| 2008 - | Purification of Nucleocapsid of Newcastle Disease Virus from Recombinant Escherichia Coli Using Affinity Chromatography |
| 2007 - 2010 | Identification,Isolation,Purification and Characterization of Stunning and Slaughtering Related Protein in Chicken through Proteomic Study |
| 2007 - 2010 | Improvement of Nucleocapsid Protein of Avian Infuenza Virus (NP-AIV) Production from Recombinant E. coli Using 2L Benchtop Fermenter |
| 2007 - 2009 | Effect of elicitor treatment on the anticancer compounds of Eurycoma longifolia |
| 2007 - 2009 | Cell Lysis of Recombinant Escherichia Coli Producing Nucleocapsid of Newcastle Disease Virus |
On-Going
| | |
| --- | --- |
| 2021 - Present | Investigation on Formulation Parameters of Essential Oil Nanoemulgel as a Potential Therapeutics for Topical Skin Cancer |
| 2020 - Present | Evaluation of Essential Oil Nanoemulsion Preparations on Growth Inhibition of Skin Cancer Cells |
| 2018 - Present | Underlying molecular mechanism of acacetin-7-O-glycoside (AG) isolated from Premna serratifolia L. against breast cancer cells |
| 2006 - Present | Bio-Process and Molecular Engineering Research Unit (BPMERU) |
| - | Investigation of Wound Healing Properties of Ficus deltoidea |
Award & Recognition
| | | |
| --- | --- | --- |
| 21 Feb, 2012 | Bronze medal - IIUM Research, Invention and Innovation Exhibition 2012 | University |
| 09 Feb, 2011 | Bronze medal - IIUM Research, Invention and Innovation Exhibition 2011 | University |
| 09 Feb, 2011 | Bronze medal - IIUM Research, Invention and Innovation Exhibition 2011 | University |
| 23 Mar, 2010 | BioInno Awards 2010 - Bio Malaysia 2010 | International |
| 13 Dec, 2009 | Best Poster - Malaysian International Conference on Trends in Bioprocess Engineering | International |
| 19 May, 2009 | Malaysian Technology Expo 2009 - Malaysian Technology Expo 2009 | National |
| 12 Mar, 2005 | Bronze medal - Pameran Rekacipta, Penyelidikan dan Inovasi 2005, Institut Biosains, UPM | University |
| 12 Jan, 2005 | 3rd place for Best Poster Presentation - Colloquium on Viruses of Veterinary and Public Health Importance, UPM | University |
Publications
Article
| | |
| --- | --- |
| 2020 | Alginate and alginate composites for biomedical applications. Asian Journal of Pharmaceutical Sciences, 16 (3) pp. 280-306 |
| 2020 | Medicinal properties screening of Mallotus paniculatus extract. IIUM Medical Journal Malaysia, 19 (1) pp. 5-12 |
| 2020 | The thrombolytic and cytotoxic effects of nigella sativa (L.) seeds: the prophetic medicine. International Journal of Halal Research, 2 (2) pp. 70-77 |
| 2019 | Calcium phosphate /poly (ethylene glycol) bone cement: cell culture performance. International Journal of Recent Technology and Engineering, 7 (6) pp. 82-86 |
| 2019 | Cancer relapse prediction from microrna expression data using machine learning. Journal of Mechanics of Continua and Mathematical Sciences, Special Issue (1) pp. 365-373 |
| 2019 | Development of media compositions of Lactobacillus plantarum for improvement of scavenging ability of Curcuma caesia. Malaysian Applied Biology, 48 (5) pp. 121-126 |
| 2019 | The endothelial nitric oxide synthase gene G894T, glutathione S-transferase (GSTM1 and GSTT1) polymorphisms as a risk factor in the patient with nephrolithiasis. International Journal of Biological Macromolecules, 140 () pp. 719-726 |
| 2018 | Cancer histopathologic subtypes prediction from miRNA expression data using pattern recognition. Journal of Informatics and Mathematical Sciences, () pp. |
| 2018 | Genetic polymorphisms of human transcription factor-7 like 2 (TCF7L2), β-defensin (DEFB1) and CD14 genes in nephrolithiasis patients. International Journal of Biological Macromolecules, 118 (Part A) pp. 610-616 |
| 2018 | Production and stability of myco-flocculants from Lentinus squarrosulus RWF5 and sSimplicillium obclavatum RWF6 for reduction of water turbidity. IIUM Engineering Journal, 19 (1) pp. 48-58 |
| 2018 | Screening of lutein content in several fresh-water microalgae. International Food Research Journal, 25 (6) pp. 2307-2312 |
| 2017 | Association of MMP-9 gene polymorphisms with nephrolithiasis patients. Journal of Clinical Laboratory Analysis, 32 (1) pp. 1-6 |
| 2017 | Determination of alpha-2-MRAP gene polymorphisms innephrolithiasis patients. International Journal of Biological Macromolecules, 105 (Part 1) pp. 1324-1327 |
| 2017 | Effects of process conditions on the ultrasonic extraction of phenolics scavenger from Curcuma caesia rhizome. International Food Research Journal (IFRJ), 24 (Suppl) pp. 422-427 |
| 2017 | Evaluation of miRNA-based classifiers for cancer diagnosis. Science International, 29 (5) pp. 1019-1024 |
| 2017 | Extraction and purification of cytotoxic compounds from Premna serratifolia L. (bebuas) for human breast cancer treatment. International Food Research Journal, 24 (Suppl.) pp. 281-286 |
| 2017 | Levels of antioxidant enzymes and alkaline protease from pulp and peel of sunflower. Asian Pacific Journal of Tropical Biomedicine, 7 (6) pp. 533-537 |
| 2016 | Decontamination of Chlorella sp. Culture using antibiotics and antifungal cocktail treatment. ARPN Journal of Engineering and Applied Sciences, 11 (1) pp. 104-109 |
| 2016 | Evaluation of heuristic-based MicroRNA marker selection techniques for classification of cancer. International Journal of Life Sciences Biotechnology and Pharma Research, 5(1), 18-21, DOI: 10.18178/ijlbpr.5.1.18-21, 5 (1) pp. 18-21 |
| 2016 | Fungal flocculants to reduce turbidity of river water. ARPN Journal of Engineering and Applied Sciences, 11 (6) pp. 4094-4099 |
| 2016 | Serum E3 SUMO-protein ligase NSE2 level and peroxynitrite related to oxidative stress in nephrolithiasis patients. Asian Pacific Journal of Tropical Biomedicine, 7 (3) pp. 249-252 |
| 2015 | Effect on immune response and virus shedding in the chicken vaccinated against inactivated local strain of Newcastle disease virus genotype VII. Jurnal Teknologi, 77 (25) pp. 89-93 |
| 2015 | Effects of acute lymphoblastic leukemia on ceruloplasmin oxidase, copper and several markers of oxidative damage, in children. Asian Pacific Journal of Cancer Prevention, 16 (13) pp. 5205-5210 |
| 2015 | Effects of Nephrolithiasis on Serum DNase (Deoxyribonuclease I and II) activity and E3 SUMO-Protein Ligase NSE2 (NSMCE2) in Malaysian individuals. Biomedical and Environmental Science, 28 (9) pp. 660-665 |
| 2015 | Evaluation of entrapment potentiality and turbidity removal efficiency of fungi. Jurnal Teknologi, 77 (24) pp. 23-28 |
| 2015 | Extraction and evaluation of anti inflammatory activity of spathiphyllum cannifolium. Jurnal Teknologi, 77 (24) pp. 89-93 |
| 2015 | Optimization of Moringa oleifera leaf extraction and investigation of anti-breast cancer activity with the leaf extract. Engineering International, 3 (2) pp. 97-103 |
| 2015 | Screening cellulolytic fungi isolated from Malaysia cocoa pod husk and its culture conditions for cellulases production. Journal of Tropical Resources and Sustainable Science (JTRSS), 3 () pp. 185-190 |
| 2015 | Sequence and phylogenetic analysis of Newcastle disease virus genotype VII isolated in Malaysia during 1999-2012. Jurnal Teknologi, 77 (25) pp. 159-164 |
| 2014 | Expression of segment a of infectious bursal disease virus in pichia pastoris. Journal of Pure and Applied Microbiology, 8 spl () pp. 875-879 |
| 2014 | Extraction and purification of antifungal compounds from piper betle. Journal of Pure and Applied Microbiology, 8 Spl () pp. 839-844 |
| 2014 | Mutagenesis on cyanobacteria for high CO2 uptake: a review. Journal of Pure and Applied Microbiology, 8 (Issue SPEC. ISS. 1) pp. 761-768 |
| 2014 | Optimization of the purification of nucleocapsid protein of newcastle disease virus by ultracentrifugation method. Journal of Pure and Applied Microbiology, 8 (1) pp. 821-825 |
| 2014 | Study on anti-bacterial potentials of some Malaysian brown seaweeds. Food Hydrocolloids, 42 (P2) pp. 275-279 |
| 2013 | Genomic analysis and comparison of very virulent infectious bursal disease virus (vvIBDV) affecting Malaysian poultry chickens with other IBDV strains. Annals of Biological Research, 4 (5) pp. 92-104 |
| 2013 | Metabolomics profiling of extracellular metabolites in CHO-K1 cells cultured in different types of growth media. Cytotechnology, 65 (4) pp. 577-586 |
| 2013 | Purification of antibacterial compounds from spathiphyllum cannifolium leaf. Der Pharma Chemica, 5 (1) pp. 350-357 |
| 2012 | Extraction and evaluation of antibacterial activity from selected flowering plants. American Medical Journal, 3 (1) pp. 27-32 |
| 2012 | Hibiscus sabdariffa aqueous extracts pevents pogression of aute lver ijury iduced by aetaminophen. Pertanika Journal of Tropical Agricultural Science, 35 (3) pp. 511-520 |
| 2011 | An intermediate region in C-terminal of phosphoprotein is required for binding to nucleocapsid of Newcastle disease virus. African Journal of Biotechnology, 10 (81) pp. 18882-18891 |
| 2011 | Determination of IGF-1-producing CHO-K1 growth phases using GCMS-based global metabolite analysis. IIUM Engineering Journal, 12 (4) pp. 89-98 |
| 2011 | Evaluation of antibacterial activity from flowering plants and optimization of process conditions for the extraction of antibacterial compounds from Spathiphyllum Cannifolium leaves. African Journal of Biotechnology, 10 (81) pp. 18679-18689 |
| 2011 | Phytochemical screening for antibacterial activity of potential Malaysian medicinal plants. African Journal of Biotechnology, 10 (81) pp. 18795-18799 |
| 2011 | Purification of nucleocapsid protein of Newcastle Disease virus for immunodiagnostic kit. IIUM Engineering Journal, 12 (2) pp. |
| 2010 | Cell rupture of recombinant escherichia coli using high pressure homogenizer. Journal of Applied Sciences, 10 (21) pp. 2717-2720 |
| 2009 | Localization of the antigenic sites of newcastle disease virus nucleocapsid using a panel of monoclonal antibodies. Research in Veterinary Science, 86 () pp. 174-182 |
Conference or Workshop Item
| | |
| --- | --- |
| 2018 | Cancer relapse prediction from microrna expression data using machine learning. In: 3rd Current Research on Information Technology, Mathematics Sciences, Science and Technology (CRIMSTIC 2018), |
| 2018 | Influence of aeration on nutrients removal by chlorella sp. from wastewater. In: 5th International Conference on Biotechnology Engineering (ICBioE 2018), |
| 2018 | Isolation and screening of newly isolated bacteria producing nanocellulose from rotten banana skin and sugarcane bagasse. In: 5th International Conference on Biotechnology Engineering (ICBioE 2018), |
| 2018 | The use of effective microorganisms (EM) for pretreatment of wet market wastewater. In: International Conference Biotechnology Engineering, ICBioE '18, |
| 2017 | Evaluation of miRNA-based classifiers for cancer diagnosis. In: International Conference on Engineering, Technologies and Applied Sciences (ICETAS-2017), |
| 2016 | Characteristics of novel Myco-coagulant for reducing turbidity in water treatment.. In: 6th International Chemistry Conference (ICC 2016), |
| 2016 | Classification of miRNA expression data using random forests for cancer diagnosis. In: 6th International Conference on Computer and Communication Engineering (ICCCE 2016), |
| 2016 | Culture of five species of Malaysia indigenous freshwater microalgae . In: 4th International Conference on Biotechnology Engineering 2016 (ICBioE 2016), |
| 2016 | Ectopic miRNA network and the crosstalk between different signalling pathways during EMT and MET. In: 4th International Conference on Biotechnology Engineering 2016 (ICBioE 2016), |
| 2016 | Ectopic miRNA network and the crosstalk between different signalling pathways during epithelial–mesenchymal transition and mesenchymal–epithelial transition. In: 4th International Conference on Biotechnology Engineering 2016 (ICBioE 2016), |
| 2016 | Effects of process conditions on the ultrasonic extraction of phenolics scavenger from Curcuma caesia rhizome. In: 4th International Conference on Biotechnology Engineering 2016 (ICBioE 2016), |
| 2016 | Extraction and purification of cytotoxic compounds from Premna serratifolia L. (Bebuas) for human breast cancer treatment. In: 4th International Conference on Biotechnology Engineering 2016 (ICBioE 2016), |
| 2016 | Fungal coagulant for reduction of water turbidity. In: 3rd International Conference on Civil, Biological and Environmental Engineering (ICBEE-2016), |
| 2016 | Investigation of anticancer (breast cancer) activity of Moringa oleifera leaf extracts. In: 4th International Conference on Biotechnology Engineering 2016 (ICBioE 2016), |
| 2016 | Natural silk of Pholcus phalangioides, a common home spider species for wound healing applications. In: International Conference for Innovation in Biomedical Engineering and Life Sciences, ICIBEL 2015, |
| 2016 | Optimization of flocculation process for a new myco-coagulant to reduce water turbidity. In: Regional Conference on Science Technology and Social Sciences 2016 (RCSTSS 2016), |
| 2016 | Screening of nutrients for improving flocculation performance of fungal bio-flocculants. In: 4th International Conference on Biotechnology Engineering 2016 (ICBioE 2016), |
| 2015 | Screening of fungal coagulants and their application to reduce turbidity of river water. In: The International Postgraduate Conference on Engineering Research (IPCER 2015), |
| 2013 | GCMS-based global metabolite analysis approach distinguishes CHO-K1 cells cultured in different levels of serum and glutamine. In: 3rd International Conference on Biotechnology Engineering (ICBIoE 2013, |
| 2013 | Isolation of fungi producing Cellulases from Cocoa Pod (Theobroma Cacao L.). In: IIUM Engineering Congress 2013 (ICOM '13), |
| 2013 | Screening of process parameters for CO2 mitigation by using mutant Syhechoccus sp. PCC 7002. In: National Conference of Industry-Academia Initiatives in Biotechnology (CIA-Biotech13), |
| 2013 | Screening of the process parameters for lipid production using mutant Synechococcus sp. PCC 7002. In: National Conference on Industry-Academia Joint Initiatives in Biotechnology 2013, |
| 2012 | Cytotoxicity study of Schizophyllum commune extract towards DF-1 cell line. In: 26th Symposium of Malaysian Chemicals Engineers in conjunction with the 4th International Conference on Chemical and Bioprocess Engineering, |
| 2011 | An intermediate region in C-terminal of phosphoprotein is required for binding to nucleocapsid of newcastle disease virus. In: 2nd International Conference on Biotechnology Engineering (ICBioE 2011), |
| 2011 | Effects of different types of growth media on metabolite profiles (GCMS-based) of CHO-K1 cells expressing IGF-1 proteins. In: 2nd International Conference on Biotechnology Engineering (ICBioE 2011), |
| 2011 | Evaluation of Antibacterial Activity from Flowering Plants and Optimization of Process Conditions for the Extraction of Antibacterial Compounds from Spathiphyllum Cannifolium Leaves. In: 2nd International Conference on Biotechnology Engineering (ICBioE 2011), |
| 2011 | New development of process conditions for antibacterial compound from Psidium guajava. In: IIUM Research, Invention and Innovation Exhibition (IRIIE) 2011, |
| 2011 | Phytochemical Screening for Antibacterial Activity of Potential Malaysian Medicinal Plants. In: 2nd International Conference on Biotechnology Engineering (ICBioE 2011), |
| 2009 | Cell rupture of recombinant escherichia coli using high pressure homogenizer. In: 3rd International Conference on Chemical and Bioprocess Engineering, |
| 2009 | Improvement of filtration process for nucleocapsid protein of Newcastle disease virus. In: Malaysian International Conference on Trends in Bioprocess Engineering., |
| 2009 | Interaction between phosphoprotein and nucleocapsid of newcastle disease virus. In: Malaysian International Conference on Trends in Bioprocess Engineering., |
| 2008 | Anti-tumor promoting activity of selected agricultural industrial wastes. In: 11th Medicinal and Aromatic Plants Seminar, |
| 2008 | Comparison of growth rate and viability of DF-1 cell line in different culture media. In: 2nd International Conference on Science and Technology. , |
| 2008 | Growth study of DF-1 cell line in microcarrier bioreactor. In: 2nd International Conference on Science and Technology., |
| 2007 | Localization of nucleocapsid (NP) antigenic sites by using a panel of monoclonal antibodies against the recombinant NP of Newcastle disease virus. In: International Conference on Biotechnology Engineering 2007, |
| 2007 | Production of a panel of monoclonal antibodies against the nucleocapsid protein of heat resistant Newcastle disease virus. In: International Conference on Biotechnology Engineering (ICBioE'07), |
| 2007 | The protective effect of hibiscus sabdariffa towards liver toxicity. In: International Conference on WHAT Medicine III, |
Book
Book Section
| | |
| --- | --- |
| 2020 | Real-time cytotoxicity assay of water extracts Hibiscus rosa-sinensis. In: Trans Tech Publications Ltd, ISBN: 978-303571664-1, pp. 265-270 |
| 2019 | Nanomaterials in drug delivery system. In: Springer, ISBN: 978-3-319-99601-1, pp. 233-248 |
| 2019 | Nanomaterials in drug delivery system. In: Springer, ISBN: 978-3-319-99601-1, pp. 233-248 |
| 2018 | Culturing and maintaining mammalian cell culture. In: Springer Nature, ISBN: 978-981-13-2256-3, pp. 215-226 |
| 2016 | Bacterial preservation for short and long-term storage. In: IIUM Press, ISBN: 978-967-418-384-4, pp. 102-110 |
| 2016 | Bacterial preservation for short and long-term storage. In: IIUM Press, ISBN: 978-967-418-384-4, pp. 102-110 |
| 2011 | Extraction and evaluation of antibacterial activity from selected flowering plants . In: IIUM Press, ISBN: 9789674181512, pp. 43-49 |
| 2011 | Extraction and evaluation of anticandidal activity from selected Malaysian plants . In: IIUM Press, ISBN: 9789674181512, pp. 57-61 |
| 2011 | Extraction and evaluation of antifungal activity from selected Malaysian plants . In: IIUM Press, ISBN: 9789674181512, pp. 62-67 |
| 2011 | Extraction of antibacterial compounds from plants using sonicator . In: IIUM Press, ISBN: 9789674181512, pp. 50-56 |
| 2011 | Improvement of extraction processing conditions for antibacterial compounds from Curcuma longa. In: IIUM Press, ISBN: 978-967-418-151-2, pp. 192-198 |
| 2011 | Improvement of extraction processing conditions for antifungal compounds from Alpinia galanga. In: IIUM Press, ISBN: 978-967-418-151-2, pp. 379-385 |
| 2011 | Improvement of sonication processing conditions for extraction of antibacterial compounds from spathiphyllum cannifolium. In: IIUM Press, ISBN: 978-967-418-151-2, pp. 199-206 |
| 2011 | Optimization of extraction process parameters for anti-cancer agent from Solanum Lycopersicum. In: IIUM Press, ISBN: 9789674181444, pp. 1-9 |
| 2011 | Optimization of process parameters using response surface design on distribution coefficient of lactic acid . In: IIUM Press, ISBN: 9789674180935 , pp. 125-139 |
| 2011 | Phases of cell culture. In: IIUM Press, ISBN: 9789674180713, pp. 27-34 |
| 2011 | Screening anti-cancer compounds from medicinal Malaysian plants . In: IIUM Press, ISBN: 978-967-418-151-2, pp. 332-337 |
| 2011 | Screening anti-cancer compounds from palm oil industrial wastes . In: IIUM Press, ISBN: 978-967-418-151-2, pp. 326-331 |
| 2011 | Screening anti-cancer compounds from rice industrial wastes . In: IIUM Press, ISBN: 978-967-418-151-2, pp. 338-341 |
| 2011 | Screening natural compounds for antibacterial activity by disc diffusion method. In: IIUM Press, ISBN: 9789670225869, pp. 170-175 |
| 2011 | The growth rate and viability of DF1 cell in different culture media . In: IIUM Press, ISBN: 9789674180096, pp. 111-119 |
| 2011 | The growth study of DF1 cell in microcarrier based bioreactor . In: IIUM Press, ISBN: 978-967-418-009-6, pp. 121-129 |