Staff Directory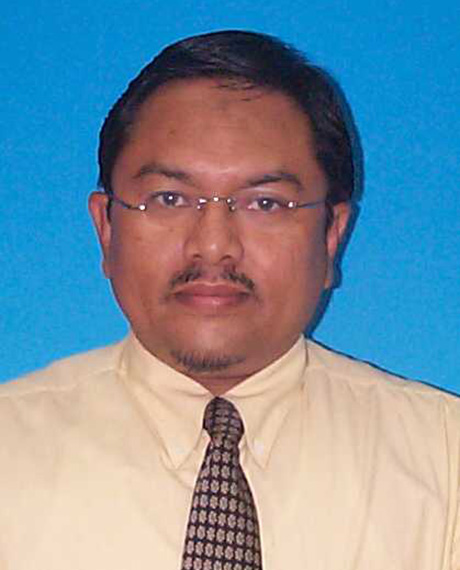 Academic Qualification
Doctor of Philosophy (Constitutional and Administrative Law) - Doctor of Philosophy, University of Aberdeen
Master of Laws - Masters Degree, University of London
Bachelor of Law - Bachelor Degree, Universiti Malaya (UM)
Diploma in Shariah Law and Practice - Diploma, International Islamic University Malaysia
Nik Ahmad Kamal Bin Nik Mahmod (Prof. Dr.)
Professor
IIUM Gombak Campus
AHMAD IBRAHIM KULLIYYAH OF LAWS
---
Expert Profile
Prof. Dr. Nik Ahmad Kamal Nik Mahmod is currently the Legal Adviser of the IIUM. He is the Head, for Governance, Law and Public Management (GPPa) Cluster of the National Professors Council (MPN). He graduated with LL.B from the University of Malaya. He obtained his LL.M from University of London, Diploma in Shariah and Law Practice from International Islamic University Malaysia and Ph.D from the University of Aberdeen, Scotland. He specializes in Labour Law and Industrial Relations Law, Constitutional and Administration Law.
He has co-authored books on Administrative Law and Employment Law that have become important textbooks or references for undergraduate and postgraduate programme in Law and Industrial Relations. He also co-authored a paper entitled "Biosafety Protocol SPS agreement and export and import control of LMOs/GMOs" that has been awarded the Emerald Literati Network Award for Outstanding Paper 2009 in the Journal of International Trade Law and Policy, Vol 7, No. 2, 2008.
He is currently the Head of Cluster, Governance, Law and Public Management, National Council of Professors. He is also the Panel Auditor for the Malaysia Malaysian Qualification Agency, MQA. He chaired two committees under the Ministry of Higher Education to review and amend the Universities and University Colleges Act 1971 and the Private Higher Educational Institutional Act 1996. He is the Malaysian Liaison for the International Labour Organisation sponsored project on teaching Labour Law at higher institutes of education in the Asian region. At the international level, he was the Chairman of the Board of Governors, Asian Law Institute and the President of the Asian Society for Labour Law.
Area of Specialisation
Social Science ~ Social Science ~ Law ~ International Law (Including Public and Private International Law, Law of the Sea, International Trade Law) - International Trade Law and WTO
Social Science ~ Social Science ~ Law ~ Administrative Law - Administrative Law
Social Science ~ Social Science ~ Law ~ Constitutional Law - Constitutional Law
Social Science ~ Social Science ~ Law ~ Industrial Law - Industrial Relations Law
Social Science ~ Social Science ~ Law ~ Human Rights - Access to Justice
Professional Membership
2015 - 2022: Member of Profesional Body / Association: (Certified Integrity Officer / CeIO), Malaysian Anti-Corruption Commision
Teaching Responsibilities
| | |
| --- | --- |
| ADMINISTRATIVE LAW | 1998/1999 |
| CONSTITUTIONAL LAW I | 1991/1992 1990/1991 |
| CONSTITUTIONAL LAW II | 2019/2020 2018/2019 2017/2018 1997/1998 1996/1997 1995/1996 1991/1992 1990/1991 |
| CONSTRUCTION LAW FOR QUANTITY SURVEYORS 1 | 2001/2002 |
| CRIMINAL LAW I | 1991/1992 1990/1991 |
| CRIMINAL LAW II | 1991/1992 1990/1991 |
| INDUSTRIAL RELATIONS LAW | 2021/2022 2020/2021 2019/2020 2018/2019 2017/2018 2015/2016 2014/2015 2013/2014 2012/2013 2011/2012 2010/2011 2009/2010 2008/2009 2007/2008 2006/2007 2005/2006 2004/2005 2003/2004 2002/2003 2001/2002 2000/2001 |
| INTRODUCTION TO MALAYSIAN CIVIL LAW | 2008/2009 2007/2008 2006/2007 2005/2006 2004/2005 2003/2004 2002/2003 2001/2002 2000/2001 1999/2000 1997/1998 |
| INTRODUCTION TO MALAYSIAN LEGAL SYSTEM | 2005/2006 |
| LABOUR LAW | 2001/2002 2000/2001 1999/2000 1998/1999 1997/1998 1996/1997 1995/1996 |
| LABOUR LAW I | 1991/1992 1990/1991 |
| LABOUR LAW II | 1991/1992 1990/1991 |
| LAW RESEARCH METHODOLOGY | 2021/2022 2020/2021 2019/2020 2018/2019 2017/2018 |
| LEGAL METHOD | 2006/2007 |
| MALAYSIAN LEGAL SYSTEM | 2006/2007 |
| MALAYSIAN LEGAL SYSTEM II | 1995/1996 |
| OCCUPATIONAL SAFETY & HEALTH LEGISLATION MGMT | 2013/2014 2012/2013 2011/2012 2010/2011 2009/2010 2008/2009 2007/2008 2006/2007 2005/2006 |
| ORGAN TRANSPLANTATION AND MEDICAL RESEARCH | 2005/2006 |
| SISTEM UNDANG-UNDANG MALAYSIA | 1998/1999 1997/1998 |
Research Projects
Completed
| | |
| --- | --- |
| 2016 - 2017 | KAJIAN KEPENTINGAN ADANYA MAKLUMAT BERKAITAN PEKERJAAN DALAM DOKUMEN IDENTITI, REKOD KESIHATAN DAN SIJIL KEMATIAN DI MALAYSIA |
| 2016 - 2020 | Improvement of Basic Occupational Health Service (BOHS) for Small and Medium Enterprise (SME)in Malaysia |
| 2016 - 2017 | KAJIAN PERANAN PERKHIDMATAN KESIHATAN PEKERJAAN DALAM SARINGAN AWAL BAGI PENGENALPASTIAN DAN PENCEGAHAN PENYAKIT PEKERJAAN DI INDUSTRI KECIL DAN SEDERHANA DI MALAYSIA |
| 2013 - 2016 | Child Labour in Malaysia: Formulating A Legal Framework with Reference to International Instruments and Islamic Law |
| 2011 - 2013 | Jawatankuasa Penyemak dan Meminda Akta Institusi Pendidikan Tinggi Swasta 1996 (AKTA 555) |
| 2008 - 2010 | Leadership Development For Higher Education Reform Programme |
| 2007 - 2008 | Liberalization of Distribution Service: The Impact of Foreign Hyper-markets in Malaysia |
| 2006 - 2009 | The Study on the State of Legal Aid Services in Malaysia |
| 2006 - 2009 | Research on Biotechnology in Malaysia: Is there A Need for Regulatory Framework? |
On-Going
| | |
| --- | --- |
| 2019 - Present | Pelaksanaan Program Pembangunan Rang Undang-undang Pendidikan tinggi Negara |
| 2018 - Present | Employee's freedom to profess and practice his religion: Building a Diversity Religious Model for Workplaces in Malaysia |
| 2010 - Present | Kluster Governans, Perundangan dan Pengurusan Awam - Majlis Profesor Negara (MPN) |
| 2010 - Present | Constitution, Administration, Good Governance, Integrity and Human Rights Research Unit (CANGGIH) |
| 2008 - Present | International Law and Maritime Affairs Research Unit (ILMA) |
| 2004 - Present | Trade, Regulation and Policy Research Unit |
| - | Contribution of Tan Sri Harun M. Hashim in the Legal Development in Malaysia |
Award & Recognition
| | | |
| --- | --- | --- |
| 05 Jan, 2009 | Emerald Literati Network Award for Outstanding Paper 2009 for "Biosafety protocol SPS agreement and export and import of LMOs/GMOs" - Journal of International Trade Law and Policy, Vol 7, No. 2 | National |
| 06 Feb, 2006 | Best Researcher Award - Quality Day 2006 | University |
Publications
Article
| | |
| --- | --- |
| 2022 | Religious freedom of employees in public and private sector workplaces in Malaysia: a comparative study of different jurisdictions. Academy of Strategic Management Journal, 21 (Special Issue 2) pp. 1-9 |
| 2021 | An empirical investigation on religious diversity practices at Malaysian private and public sectors. International Journal of Scientific and Management Research, 4 (5) pp. 80-96 |
| 2021 | Challenges of implementing occupational health services (OHS) in Malaysia -perspective of occupational health doctors. Pertanika Journal of Social Science and Humanities, 29 (2) pp. 993-1010 |
| 2020 | Defining employment discrimination in Malaysian legal context. Pertanika Journal of Social Sciences and Humanities, 28 (1) pp. 379-395 |
| 2019 | An analysis of the good faith bargaining practice in the trade union recognition process: reform of the Malaysian trade union legal framework. IIUM Law Journal, 27 (2) pp. 501 -524 |
| 2019 | Hanya mahkamah boleh tentukan kes Najib disiar secara langsung. Sinar Harian, 1 April 2020 () pp. |
| 2019 | Prevalence of Occupational Diseases among Small and Medium Industry Workers in Malaysia: A Systematic Review. Journal of Clinical and Health Sciences, 4 (2) pp. 4-30 |
| 2018 | Child labor under Islamic law (the shari'ah): an overview. Al-Shajarah: Journal of The International Institute of Islamic Thought and Civilisation (ISTAC), 23 (2) pp. 295-314 |
| 2018 | Trade union recognition in Malaysia: Legal issues. UUM Journal of Legal Studies, 9 () pp. 23-37 |
| 2017 | An analysis of Consensus Ad Idem: The Malaysian Contract Law and Shari'ah Perspective. Pertanika Journal of Social Science and Humanities, 25 (S) (October) pp. 73-84 |
| 2017 | Managing hours of work and rest breaks: a Malaysian perspective. Man in India, 97 (17) pp. 267-277 |
| 2017 | Protecting children from labour: Muslim scholar's viewpoint and legal provisions in selected Muslim countries. Advanced Science Letters, 23 (7) pp. 6106-6109(4) |
| 2016 | A study on child labour as a form of child abuse in Malaysia. International Journal of Social Science and Humanity (IJSSH), 6 (7) pp. 525-530 |
| 2015 | An appraisal of the new trend of child trafficking in Nigeria: a need for an effective law. International Journal of Law, 1 (1) pp. 45-53 |
| 2015 | Child trafficking and religion: a case study of Almajiri education in Northern Nigeria. International Journal of Business, Economics and Law, 8 (4) pp. 113-122 |
| 2015 | Critical analysis on the children and young person Employment Act 1966 and the Education Act 1996 in relation to causes and effect of child labor in Malaysia. Global Journal of Business and Social Science Review, 4 (1) pp. 157-166 |
| 2014 | Civil Service: leadership, transformation and succession Plan. myForesight, 4 () pp. 10-14 |
| 2013 | Assessing policies for attracting international students: case of Malaysia. Asia Pacific Journal Of Education , 33 (1) pp. 112-126 |
| 2013 | Good governance and the rule of law. UUM Journal of Legal Studies, Vol. 4 () pp. 1-31 |
| 2008 | Biosafety protocol, SPS agreement and export and import control of LMOs/GMOs. Journal of International Trade Law and Policy, 7 (2) pp. 139-170 |
| 2008 | The WTO rules versus multilateral environmental agreements: the search for reconciliation. Macquarie Journal of International and Comparative Environmental Law (MqJICEL), 5 (1) pp. 57-79 |
| 2006 | The important of understanding and teaching Islamic Law in Asia. Asian Journal of Comparative Law, 1 (1) pp. 1-16 |
| 2005 | Development of biotechnology: the legal challenges. Kashmir University Law Review (KULR), XII () pp. 18-39 |
| 2005 | Development of biotechnology: the legal challenges. Kashmir University Law Review (KULR), XII () pp. 18-39 |
| 2005 | Prevention, abatement and control of pollution of straits: an appraisal with special reference to the Straits of Malacca. Malayan Law Journal, 3 () pp. xxxvii-lxxvi |
| 2003 | Reasons in administrative decision-making: the reach of judicial reviewability in Malaysia. The Malayan Law Journal, Ixxxi () pp. xcvi-cxx |
| 2002 | Ministerial discretion to refer a dispute to the industrial court: some issues of reviewability. Malayan Law Journal, 4 () pp. clxviii-clxxxii |
Conference or Workshop Item
| | |
| --- | --- |
| 2021 | An overview on Islamic principles of religious diversity at workplaces in Malaysia.. In: International Conference on Family Law, Family Justice and Maqasid Al-Shariah (ICFL 2021), |
| 2021 | Mainstreaming Shari'ah solutions for peace and justice: Al-Mizan as the foundation of the legal system. In: Roundtable discussion on harmonisation of shari'ah and law, |
| 2020 | Covid19 & hak asasi manusia. In: Siri Bicara Undang-Undang: Hak Asasi dan COVOD 19, |
| 2016 | ASEAN economics community: the challenges for law schools students. In: Working Meeting of International Program Fakultas Hukum Universitas Muhammadiyyah Yogyakarta 2016, |
| 2016 | Child labor under Islamic law (the shari'ah): An overview. In: The International Academic Forum Dubai Conference Series 2016, |
| 2016 | Protecting children from labor: Muslim scholar's viewpoint and legal provisions in selected Muslim countries. In: International Conference on Architecture and Built Environment, |
| 2015 | A study on child labour as a form of child abuse in Malaysia. In: 2015 IECDR Kyoto Conferences, |
| 2015 | Child trafficking and religion: a case study of Almajiri education in Northern Nigeria . In: Kuala Lumpur International Business, Economics and Law Conference 8 (KLIBEL8), |
| 2015 | Critical analysis on the children and young person employment act 1966 and the education act 1996 in relation to causes and effect of child labour in Malaysia. In: 3rd Global Conference on Business and Social Science, |
| 2015 | Hak dan tanggungjawab staff/pekerja universiti mengikut undang-undang. In: Bengkel Pengendalian Pelanggaran Kontrak Cuti Belajar 2015, |
| 2015 | OSH investigation and enforcement for safety and health performance in the construction industry. In: Seminar Kebangsaan Keselamatan Sosial dan Industri Pekerjaan: Polisi dna Perundangan, |
| 2015 | Pengharmonian Akta Kontrak 1950 dan prinsip-prinsip shariah. In: Persidangan Meja Bulat Pengharmonian Undang-undang-Kajian Undang-undang Bertulis, |
| 2014 | Penamatan atas sebab-sebab ekonomi di Malaysia: menjaga keseimbangan terhadap keharmonian industri . In: Bengkel Undang-Undang dan Perhubungan Industri 2014, |
| 2013 | GATS and liberalization of the domestic legal services the case of ASEAN with special reference to Malaysia. In: 4th Biennial Conference of Indian Society of International Law (ISIL) and Asian Society of International Law (Asian SIL), |
| 2013 | Good governance and rule of law. In: International Conference On Law, Business and Governance (ICon-LBG), |
| 2011 | The impact of liberalization on higher education and domestic regulation. In: National Higher Education Symposium, |
| 2010 | The state of legal education in Malaysia. In: Malaysian Law Conference 2010, |
| 2009 | Employment of foreign workers in Malaysia: causes and its implication. In: Conference on Migrant Workers in Asia, |
Book
Book Section
| | |
| --- | --- |
| 2021 | An overview on islamic principles of religious diversity at workplaces in Malaysia. In: Department of Syariah Judiciary Malaysia & Ahmad Ibrahim Kulliyyah of Laws, IIUM, ISBN: 978-967-0807-87-8, pp. 263-279 |
| 2021 | An overview on islamic principles of religious diversity at workplaces in Malaysia. In: Department of Syariah Judiciary Malaysia & Ahmad Ibrahim Kulliyyah of Laws, IIUM, ISBN: 978-967-0807-87-8, pp. 263-279 |
| 2019 | Good governance: the International Islamic University Malaysia. In: IIUM Press, International Islamic University Malaysia, ISBN: 978-960-491-035-8, pp. 165-179 |
| 2018 | The impact of liberalization on higher education and domestic regulation. In: Springer, Singapore, ISBN: 978-981-10-6276-6, pp. 245-261 |
| 2013 | Principles of good governance at the International Islamic University Malaysia. In: IIUM Press, ISBN: 9789674182700, pp. 47-61 |
| 2013 | The civil service and the doctrine of holding office at pleasure. In: Sweet and Maxwell Asia, ISBN: 9789670498133, pp. 21-38 |
| 2013 | The civil service and the doctrine of holding office at pleasure. In: Sweet and Maxwell Asia, ISBN: 9789670498133, pp. 21-38 |
| 2012 | The right to work and the right to education. In: Sweet and Maxwell Asia, ISBN: 978-967-5040-87-0, pp. 159-172 |
| 2011 | The civil service and the doctrine of holding office at pleasure.. In: IIUM Press, ISBN: 9789670225753, pp. 1-24 |
| 2005 | Central-state relations on water: the Malaysian experience. In: Rawat Publications, ISBN: 8170339693, pp. 188-199 |
Monograph