Staff Directory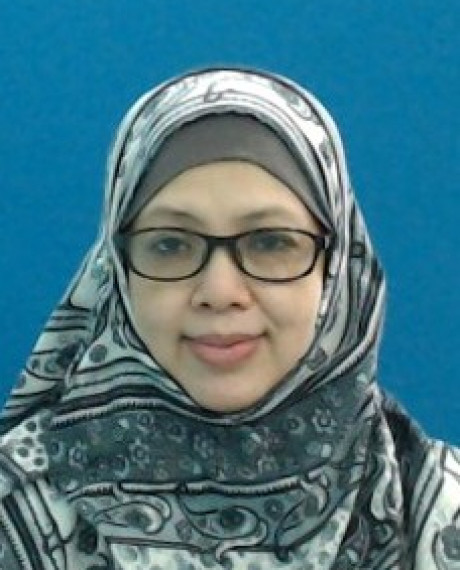 Academic Qualification
Doctor of Philosophy - Doctor of Philosophy, University of London
Master of Design Science (Computing) - Masters Degree, University of Sydney
Bachelor of Science (Architecture) - Bachelor Degree, University of New Castle Upon Tyne
Diploma in Islamic Law - Diploma, Al-Quds College
Harlina Binti Md. Sharif (Dr.)
Assistant Professor
IIUM Gombak Campus
KULLIYYAH OF ARCHITECTURE AND ENVIRONMENTAL DESIGN
---
msharlina@iium.edu.my
3760
Expert Profile
Harlina Md Sharif is a Ph.D holder in Islamic Art and Archaeology from the School of Oriental and African Studies (SOAS), University of London (2013) with her research focusing on the morphology and idiomatic expressions of mosques in Island Southeast Asia. Her early education was in Architecture with Master of Design Science degree majoring in Computers in Design. Her professional training has mainly been in computer graphics applications in design, both as a designer as well as an educator, while living in Sydney, Australia from 1990 to 1997.
Her passion for Islamic study took her to study Arabic in Egypt in 1997, and then in Jordan in 1998 to pursue a Diploma in Islamic Jurisprudence (Syari'ah). As a doctorate student in the School of Oriental and African Studies (SOAS), University of London, she discovered that her linguistic skills in Malay, English and Arabic were instrumental in enabling her access to many resources pertaining to the study of the origin and development of mosque architecture in mainland Arabia and relate it to the search for Islamic identity of the Malay world.
Harlina is currently an Assistant Professor in the Department of Applied Arts & Design at the Kulliyyah of Architecture and Environmental Design in IIUM. Her research interests are in the areas of the impact of cultural exchanges and maritime network to the traditional Malay-Islamic design and heritage, as well as the application of digital technologies in visualization and documentation of cultural heritage.
Area of Specialisation
Engineering Tech ~ Applied Sciences And Technologies ~ Architecture ~ Heritage and Conservation - History of Islamic art and architecture
Engineering Tech ~ Applied Sciences And Technologies ~ Architecture ~ Heritage and Conservation - Integrated Digital Management System for Documentation of Heritage Artifact
Humanities ~ Humanities ~ Historical and Civilisation Studies ~ Malay World - Mosques of the Malay World, vernacular architecture of the Malay World
Humanities ~ Humanities ~ Arts and Culture ~ Other Arts and Culture n.e.c. - Islamic architecture, Islamic Architecture History
Professional Membership
2020: Member of Profesional Body / Association: (ORDINARY MEMBER), BADAN WARISAN MALAYSIA
Teaching Responsibilities
| | |
| --- | --- |
| AAD STUDIO 3 ( MAJORING) | 2016/2017 2014/2015 2013/2014 2012/2013 |
| AAD STUDIO 4 (MAJORING) | 2019/2020 2014/2015 2013/2014 2012/2013 2005/2006 |
| AAD STUDIO 5 (MAJORING) | 2019/2020 2018/2019 2017/2018 |
| AAD STUDIO 6 (MAJORING) | 2021/2022 2017/2018 2015/2016 |
| APPLIED ARTS AND DESIGN (AAD) STUDIO 3 | 2021/2022 |
| APPLIED ARTS AND DESIGN (AAD) STUDIO 1 | 2020/2021 2015/2016 2005/2006 2004/2005 |
| COMPUTER GRAPHICS DESIGN 1 | 2016/2017 2015/2016 2014/2015 2013/2014 2012/2013 2005/2006 2004/2005 |
| COMPUTER GRAPHICS DESIGN 2 | 2012/2013 |
| CONSERVATION PROFESSIONAL PRACTICE | 2021/2022 2020/2021 2019/2020 2018/2019 2017/2018 |
| DEGREE PROJECT | 2020/2021 2018/2019 2016/2017 |
| DESIGN THESIS | 2021/2022 2020/2021 2018/2019 |
| GRAPHICS AND ANIMATION | 2016/2017 |
| HERITAGE AND CONTEMPORARY STUDIES | 2021/2022 2019/2020 |
| HISTORY OF ART | 2021/2022 2020/2021 2019/2020 2018/2019 2017/2018 2016/2017 2015/2016 2014/2015 2013/2014 2012/2013 |
| HISTORY OF ART AND ARCHITECTURE | 2021/2022 |
| HISTORY OF ARTS | 2020/2021 |
| HISTORY OF ISLAMIC ART | 2020/2021 2019/2020 2018/2019 2017/2018 2016/2017 2015/2016 2014/2015 2013/2014 2012/2013 |
| INTRODUCTION TO CONSERVATION ARCHAEOLOGY | 2020/2021 2019/2020 2018/2019 2017/2018 2016/2017 2015/2016 2014/2015 2013/2014 |
| INTRODUCTION TO VIRTUAL REALITY | 2011/2012 |
| ISLAMIC GEOMETRIC PATTERN | 2018/2019 2005/2006 |
| SPACE PLANNING AND ERGONOMICS | 2005/2006 |
Research Projects
Completed
| | |
| --- | --- |
| 2018 - 2019 | Joint Research Collaboration between Global Heritage Consultancy Sdn. Bhd. and IIUM Research Team for Conceptual Design and Feasibility Studies of Klang Islands. |
| 2015 - 2018 | Replication of the Petalaindera Boat: A Comparative Study of Optical Sensors and Computer Vision Technologies for Digital Heritage Practice in Malaysia |
| 2014 - 2020 | Negotiating Sacred Space: A Typological Study on Tomb Mosque of the Malay World |
| 2004 - 2011 | Reconstruction of The Earliest Mosque in Malaysia Using Virtual-Reality Techniques |
On-Going
| | |
| --- | --- |
| 2021 - Present | The Making of a Coffee Table Book on the Relocation of Masjid Kampung Laut from Nilam Puri back to Kampung Laut, Kelantan Darul Naim for East Coast Economic Region Development Council (ECERDC) |
| 2019 - Present | Preservation of Muslim Melanau Long House at Kg. Sok Sarawak using 3DTLS and BIM Approaches |
Award & Recognition
| | | |
| --- | --- | --- |
| 21 Dec, 2020 | BEST PAPER AWARD - WMIT GROUP SDN BHD | International |
Publications
Article
Conference or Workshop Item
| | |
| --- | --- |
| 21 | Embedding heritage awareness among school children through inquiry-based projects for outreach programmes. In: International Symposium of Education And Values - 4, |
| 2020 | Digital documentation in reinstating heritage significance of Melanau tall longhouse at Kampung Sok Sarawak. In: 8th Putrajaya International Built Environment, Technology and Engineering Conference, |
| 2020 | Digital documentation in reinstating heritage significance of Melanau tall longhouse at Kampung Sok Sarawak. In: 8th Putrajaya International Built Environment, Technology and Engineering Conference (PIBEC8), |
| 2020 | Embedding heritage awareness among school children through inquiry-based projects for outreach programmes. In: 4th INTERNATIONAL SYMPOSIUM OF EDUCATION AND VALUES (ISOEVA 2020), |
| 2020 | Experiential learning on the importance of innovation and sustainability in traditional arts and crafts, culture and design environment. In: International Symposium of Education And Values - 4, |
| 2020 | Techniques and motifs in Kelingkan shawl : the Malay traditional hand-made embroidery. In: AAD WEEK 2020, |
| 2020 | The AAD IIUM programm: infusing fine arts and craftsmenship into a 21st century design curriculum: a comparision of trends in design programmes worldwide. In: Applied Arts and Design (AAD) Week 2020: 1st Design Arts And Craftmanship Symposium 2020, |
| 2019 | Mapping Idiomatic Morphology of Nusantara Mosques. In: Malay Architecture: The Resilience of Tradition, |
| 2019 | THE ADVANTAGES OF SCAN-TO-BIM IN DOCUMENTING CULTURAL HERITAGE ASSETS IN MALAYSIA. In: 1st INTERNATIONAL CONFERENCE ON CREATIVE TECHNOLOGY & HERITAGE (ICCTH 2019), |
| 2019 | The diminishing of indigenous artistic tradition in the decorative arts of the mosques in the Malay World. In: SECOND INTERNATIONAL CONFERENCE ON MOSQUE ARCHITECTURE (ICMA), |
| 2018 | 3D documenatation of the petalaindera: Digital heritage preservation methods using 3D laser scanner and photogrammetry. In: International Conference on Advances in Manufacturing and Materials Engineering 2017, ICAMME 2017, |
| 2018 | An identification of deterioration on Kelingkan embroidery from the collection of Department of Museums Malaysia. In: 7th International Seminar On Nusantara Heritage 2018 (7th ISoNH 2018), |
| 2018 | Creating a new normal for AFM services: 3D laser scanning to BIM for LCC application on built asset. In: The 3rd National Asset and Facility Management Convention (NAFAM 2018), |
| 2018 | Sustainability in conservation approach: the application of 3D visual and digital tools in preparing the conservation management plan report for Masjid Negara Kuala Lumpur. In: 1st International Conference on Islamic Architecture (ISLAH 2017), |
| 2017 | 3D documentation of the Petalaindera: digital heritage preservation methods using 3D laser scanner and photogrammetry. In: International Conference on Advances in Manufacturing and Materials Engineering (ICAMME 2017), |
| 2016 | A survey of design features and provisions in suraus at petrol stations in Klang Valley. In: International Conference Masjid, Zakat & Waqaf (i-MAF 2016), |
| 2016 | Architectural review on the contemporary mosque/ masjid architecture of Malaysia: where are we heading?. In: The International Symposium of the New Quest for the Mosque Architecture in Contemporary Era, |
| 2016 | Contesting perception: The genesis of Islamic architecture idioms in the Sultanates Mosques of British Malaya 1874-1957. In: International Conference Masjid, Zakat & Waqaf (i-MAF 2016), |
Book Section
| | |
| --- | --- |
| 2019 | The diminishing of indigenous artistic tradition in the decorative arts of the mosques in the Malay World. In: Abdullatif Al Fozan Award for Mosque Architecture and Institut Terjemahan & Buku Malaysia Berhad, ISBN: 978-967-460-840-8, pp. 23-44 |
| 2019 | The identity of Islam in project development and the public realm: resisting global mimicry and returning to contextualised inventiveness. In: Springer, ISBN: 9789811375835, pp. 299-317 |
| 2011 | Islamic principles in arts and design . In: IIUM Press, ISBN: 978-967-0225-74-6, pp. 11-52 |
| 2011 | Technique and method in documentation of heritage building: the use of 3D Laser scanning on Kampung Laut Mosque Kelantan. In: IIUM Press, ISBN: 9789674180416, pp. 33-55 |
| 2011 | The vernacular mosques of the Malay world: cultural interpretation of Islamic aspirations . In: IIUM Press, ISBN: 9789674180300, pp. 19-42 |
Monograph