Staff Directory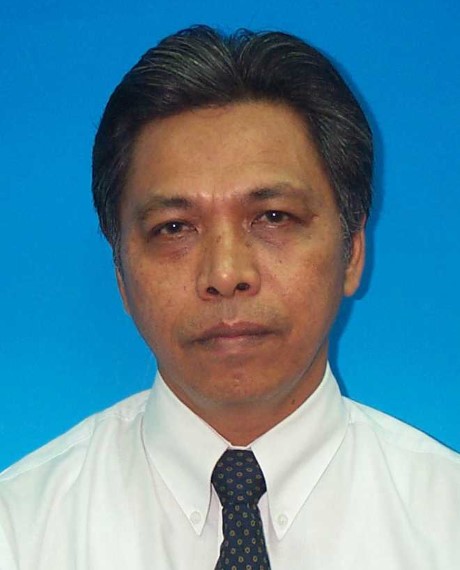 Academic Qualification
Doctor of Philosophy in Land Resources - Doctor of Philosophy, University of Wisconsin
Master of Science in Urban and Regional Planning - Masters Degree, University of Wisconsin
Bachelor of Arts in Economics and Commerce - Bachelor Degree, Universiti Kebangsaan Malaysia (UKM)
Diploma in Town Planning - Diploma, University of Auckland
Mansor Bin Ibrahim (Prof. Dato' TPr. Dr.)
Professor
IIUM Gombak Campus
KULLIYYAH OF ARCHITECTURE AND ENVIRONMENTAL DESIGN
---
profmansor@iium.edu.my
NA
Expert Profile
Mansor Ibrahim, is a Professor and Professional Planner, was a former Dean at the Kulliyyah of Architecture and Environmental Design, International Islamic University Malaysia (IIUM). Before joining IIUM in 2001, he was a Deputy Dean (Research and Publication) and Head of Department at University Technology Malaysia.
His research and consulting experiences in related areas has led him to publish numerous papers and chapters in books. He has also served as editor in various local and international journals related to the built environment. Amongst others: Chief Editor for the Planning Malaysia Journal of the Malaysian Institute of Planners since 2010 and editor for Habitat International. He is affiliated with various professional bodies, local and international, as a member and office bearer such as Vice President and Council member of the Malaysian Institute of Planners since 2000, affiliate Member of New Zealand Planning Institute (NZPI) since 1977, Member of International Association for Impact Assessment (IAIA), UNEP Member - Inter. Environmental Tech. Center (Osaka, Japan), Member EIA/EHIA Network (WHO), Member of Board of Town Planners, Reg. EIA Consultant (DOE l 00036), Reg. EIA Consultant (NREB, S'wak), member of the Malaysian Nature Society, and member of the International Council of Museums (ICOM). As a lecturer, he taught and teaches many courses related to planning and environmental management like the Principles of Planning, Economic Geography, Urban Geography, Malaysian Economics, Principle Economics, Planning Techniques, Environmental Science, Public Administration and Finance, Social and Community Planning, Research Methodology, Comparative Planning, Planning Theory and Techniques, Park Development and Recreation Planning, Transport and Environment, Resource and Environmental Planning, Environmental Impact Analysis and Principle of Tourism. He has supervised more than 50 post-graduate students and served as external examiners to local and international universities for more than 100 students.
In 1998, he received a Consolation Award for Original Book Publication, Consultancy Excellent Group Award (1999), Consultancy Excellent Group Award (2001) at University Technology Malaysia, Research Excellence Group Award - Kulliyyah Level, Quality Day 2005, IIUM. He has bagged not less than 10 research awards at IIUM Research Exhibition. He got his Dato'ship from the Sultan of Kedah in 2011 in recognition of his contributions in many iconic research, consultancies and publications about Kedah in particular and Malaysia in general.

Area of Specialisation
Engineering Tech ~ Applied Sciences And Technologies ~ Urban Planning ~ Land Use - Land Use and Urban Regional Planning Aspect
Engineering Tech ~ Applied Sciences And Technologies ~ Urban Planning ~ Other Urban Environmental Planning n.e.c. - Land Use, Community, Economic, Environment, and Tourism Planning
Natural Science ~ Environmental Sciences ~ Environmental Issues and Assesment ~ Environmental Impact Assesment (EIA) - Municipal Solid Waste and EIA
Teaching Responsibilities
| | |
| --- | --- |
| COMPARATIVE PLANNING SYSTEMS | 2016/2017 2012/2013 |
| FINAL YEAR PROJECT | 2017/2018 2016/2017 |
| HISTORY OF PLANNING | 2002/2003 |
| LAND USE PLANNING | 2002/2003 |
| PARK PLANNING AND RECREATION DEVELOPMENT | 2020/2021 |
| PARKS AND RECREATIONAL PLANNING | 2015/2016 2014/2015 2013/2014 |
| PLANNING OF SOCIAL AND COMMUNITY | 2019/2020 |
| PLANNING STUDIO 1 | 2011/2012 |
| PLANNING STUDIO 2 | 2014/2015 2013/2014 2011/2012 |
| PLANNING STUDIO 3 | 2018/2019 2016/2017 2015/2016 2014/2015 2013/2014 2012/2013 |
| PLANNING STUDIO 5 | 2019/2020 2001/2002 |
| PLANNING STUDIO 5 (STRATEGIC PLANNING) | 2021/2022 2020/2021 |
| PLANNING STUDIO 6 | 2019/2020 2016/2017 2015/2016 2012/2013 2001/2002 |
| PLANNING STUDIO 6 (PROJECT PLANNING) | 2021/2022 2020/2021 |
| PLANNING THEORY | 2019/2020 2018/2019 2017/2018 2016/2017 2015/2016 2014/2015 2013/2014 2012/2013 2011/2012 2010/2011 2009/2010 2008/2009 2007/2008 2006/2007 2005/2006 2004/2005 2003/2004 2002/2003 |
| PLANNING THEORY AND PHILOSOPHY | 2018/2019 2017/2018 2016/2017 2015/2016 2014/2015 2013/2014 2012/2013 2011/2012 2010/2011 2009/2010 2008/2009 2007/2008 2006/2007 2005/2006 2003/2004 |
| PLANNING WORKSHOP 1 | 2003/2004 2002/2003 |
| PLANNING WORKSHOP II | 2018/2019 2003/2004 |
| PRINCIPLES OF TOURISM | 2016/2017 2015/2016 2014/2015 |
| PROJECT MANAGEMENT FOR THE BUILT ENVIRONMENT | 2017/2018 |
| PUBLIC ADMINISTRATION AND FINANCE | 2006/2007 2005/2006 2004/2005 2003/2004 2002/2003 2001/2002 |
| QUANTITATIVE METHODS FOR PLANNING ANALYSIS | 2002/2003 |
| REGIONAL PLANNING | 2021/2022 2017/2018 |
| SOCIAL AND COMMUNITY PLANNING | 2019/2020 2018/2019 2017/2018 2016/2017 2015/2016 2014/2015 2013/2014 2011/2012 2010/2011 2009/2010 2008/2009 2007/2008 2006/2007 2004/2005 2003/2004 2002/2003 2001/2002 |
| SOCIAL AND CUMMUNITY PLANNING | 2005/2006 |
| TOURISM PLANNING AND DEVELOPMENT | 2017/2018 |
| TOURISM WORKSHOP 3 | 2015/2016 |
| TOURISM WORKSHOP 4 | 2014/2015 |
| URBAN SYSTEM MANAGEMENT | 2011/2012 |
| VALUES, ETHICS AND BUILT ENVIRONMENT | 2021/2022 2020/2021 2019/2020 |
Research Projects
Completed
| | |
| --- | --- |
| 2017 - 2022 | Modelling for carrying capacity framework in highly sensitive area tourism |
| 2017 - 2017 | Pembinaan Aplikasi i-Islam Perlis Majlis Agama Islam dan Adat Istiadat Melayu Perlis (MAIPs) |
| 2016 - 2016 | Malaysian Carbon Reduction and Environmental Sustainability Tool (MYCREST) Assessor Refreshment Course |
| 2016 - 2020 | Development and Characterization of Principles of Malay Urbanism in Modern Cities - Conflating Model of Urban Spatial Strategies through 3D GIS |
| 2016 - 2017 | Kajian Berkenaan Pelaksanaan Penilaian Mycrest Secara Mandatori Untuk Projek-Projek Bernilai RM100 Juta Dan Ke Atas |
| 2015 - 2015 | Kajian Fisibiliti & Viabiliti Pemilikan Kilang Pemprosesan Getah Pekebun Kecil |
| 2015 - 2018 | The Development of Social, Physical and Economic Sustainable Well-Being Indicators for Malaysia |
| 2015 - 2017 | A Study on Illegal Factories in Perak: Toward an Effective Legalisation of Non-Conforming Industrial Activities and Establishment |
| 2015 - 2017 | A Study on Illegal Occupation and Illegal Operation of Landuse Categories in Perak: A Case Study of State Land |
| 2015 - 2017 | Versatile MyMasjid Mobile Application Prototype Development |
| 2015 - 2016 | New Title: "Kedah Darul Aman: Umara' dan Ulama' Tonggak Kekuatan Ummah" Buku Tokoh-Tokoh Ulama' Kedah Darul Aman |
| 2015 - 2015 | Kajian Perbandingan Nilai Keuntungan Jualan Getah Lateks dan Skrap Pekebun Kecil |
| 2015 - 2016 | Kajian Pelan Tindakan Khas Kg. Baru Sg. Buloh, Seksyen U4 & U19, Shah Alam |
| 2015 - 2018 | Empirical modeling as a strategic environmental cooling and reduction of heat island impact in relation to Islamic and Modern Urbanism Principles |
| 2015 - 2017 | A Study on Housing Stock: Demand and Supply in Perak |
| 2015 - 2018 | Wisdom as a Crucial Element in Solid Waste Management Awareness among Malaysian Citizens |
| 2014 - 2016 | Analysing Living Environment in Residential Areas Through Traffic Calming Measures |
| 2014 - 2018 | Modelling the Land Use and Pedestrian Environment for the Rail-Based Transit-Oriented Development towards Realizing NKRA Initiatives for an Improved Urban Public Transportation System |
| 2014 - 2015 | Kajian Khas Program Pemutihan Kilang Tanpa kebenaran Di Negeri Selangor |
| 2013 - 2014 | An Assessment of Service Delivery System on Government Agencies Dealing with Vulnerable and Disadvantage Groups in Perak |
| 2013 - 2016 | Modelling the Travel Implications of Stated Preference Female Employees Towards Telecommuting in Kuala Lumpur |
| 2013 - 2018 | Virtual Kuala Lumpur Mosque Content Using Mixed Interactive Mobile Applications Platform |
| 2013 - 2014 | Modernizing Sekolah Agama Rakyat; An Assessment of Curriculum Structure and Teaching-Learning Methodology in Advancing the Teaching-Learning Quality in the Globalization and Modernization Era |
| 2013 - 2015 | An Assessment of Rural-Urban Divide of Public Buses Services Levels in Malaysia |
| 2013 - 2014 | Projek Pemajuan Kawasan kampung Sungai Siam, Daerah Jerantut, Pahang Darul Makmur |
| 2012 - 2013 | An Infrastructure Master Plan for Developing Pulau Pangkor as a New Eco-Tourism Tourist Destination |
| 2012 - 2015 | Exploring Reading KIOSK Concept: Creating Habit among the Citizen |
| 2011 - 2013 | Petri-Net Programme Application in the Assessment of Heavy Rail-Based Public Transportation Performances Under National Key Result Area (NKRA)2011-2013: The Case of KTM Komuter |
| 2009 - 2011 | Future Direction of Architecture Programme in Malaysia |
| 2009 - 2012 | Evolution of Chinese Islamic Architecture -A case of "Great Mosque of Hohot(Qingzhen Dasi),Inner Mongolia,Peoples Republic of China" |
| 2008 - 2012 | Development of Real Time Visualization in Urban Environmental Performance - Towards Integrating Time Sequencing into Environmental Impact and Performance Analysis in Sustainable Built environmental Urban Planning |
| 2008 - 2012 | Waqf Land Administrations-A Comparative Studies between State Islamic Religious Councils (SIRCs) of Johor & Selangor |
| 2008 - 2011 | Mapping Urban Historical City Landscape : Urban Trail Inventory and Heritage Resources Documentation of Alor Setar |
| 2008 - 2012 | The Iconic Representation of Iconic Mosque: Case Study |
| 2007 - 2011 | User's Evaluation of the E-Submission for Planning, Building & Engineering Approval from Authorities in East Malaysia |
| 2007 - 2011 | Virtual Reality and Environmental Performance Animation of 'Environmentally-Intelligent' Features of Islamic Architectural Heritage of the Early Persian Civilizations. |
| 2006 - 2009 | Integration of Environmental Simulation and Analysis in A Virtual Reality Framework: The Assessment of Urban Masterplan And Outdoor Spaces Based On Environmental Performance in A 3D Real-Time Visualisation In Hot, Humid And Hot, Arid Climates |
| 2006 - 2014 | A Thermal Performance Analysis and Storage Potential Study of A Proposed Waste Material Integrated Heat Sink Process in Ground Floor Slab and OutDoor Pavement For Residences In Malaysia |
| 2006 - 2010 | Designing for Accessibility for Tourism at Resort Areas in Malaysia |
| 2004 - 2011 | Evaluation of the E-Submission for Planning, Building & Engineering Approval from Authorities in Malaysia |
On-Going
| | |
| --- | --- |
| 2020 - Present | Kajian Mengenai Perancangan dan Pembangunan bagi Kawasan di Bawah LKWJ |
| 2019 - Present | THE DEVELOPMENT OF IIUM SEJAHTERA INDEX |
| 2019 - Present | STUDY ON THE POTENTIAL INCENTIVES FOR INFRATSRUCTURE PROJECTS ADOPT SUSTAINABILITY RATING TOOL |
| 2019 - Present | Optimising Construction Cost for Heritage Building Conservation Project Through Value Engineering Technique |
| 2018 - Present | Modelling Of Development Planning Framework For Neighbouring Cities In Peninsular Malaysia |
| 2017 - Present | Investigating Structural health and their effect on the modification of urban environment and deviation of urban Quality of Life. |
| 2015 - Present | Versatile Reading Kiosk Prototype Development |
| 2013 - Present | Rating Tools and Audit Systems for Shari'ah Compliant Hospitality and Services |
| 2013 - Present | Increasing Business Opportunities and Efficiency of Locational Decisions among Prospective Businesses in Perak through Effective Business Information Deliveries |
| 2008 - Present | Environmental Analysis and Virtual Reality Research Unit (EAVRRU) |
Publications
Article
| | |
| --- | --- |
| 2021 | High impact projects of state structure plan of Negeri Sembilan2045–towards balanced and sustained economic growth. Design Ideals Journal, 3 (1) pp. 41-47 |
| 2021 | Small and medium tourism enterprises green operation performance level. Environment-Behaviour Proceedings Journal, 6 (16) pp. 155-161 |
| 2020 | A review on the states structure plan of Selangor 2035 : radial economic nucleus. Design Ideals, 2 (1) pp. 57-64 |
| 2020 | Development proposal report for Lembah Sayong, Kuala Kangsar: De' Sayong, a multigenerational green neighbourhood. Design Ideals Journal, Vol. 2 (No. 2 (2020)) pp. 21-24 |
| 2020 | Selangor state structure plan (SSP) : a way forward to 2035. Design Ideals, 2 (1) pp. 49-56 |
| 2020 | Socio-economic and travel characteristics of transit users at Transit-Oriented Development (TOD) stations. Transportation Research Procedia, 48 () pp. 1931-1955 |
| 2020 | The derivation of urban design principles in Malay-Islamic town of Kuala Terengganu. Planning Malaysia, 18 (2) pp. 243-254 |
| 2019 | An Assessment on the Housing Auction Market in Selangor. ENVIRONMENT-BEHAVIOUR PROCEEDINGS JOURNAL, VOL 4, NO 12 (2019) (12) pp. 19-24 |
| 2019 | Developing and validating an instrument for the assessment of tourism carrying capacity in Pulau Perhentian marine park. Journal of Tourism, Hospitality and Environment Management, 4 (15) pp. 10-18 |
| 2018 | A parametric approach for the study of heat flow between street canyon and the atmosphere. Planning Malaysia: Journal of the Malaysian Institute of Planners, 16 (2) pp. 50-61 |
| 2018 | A review of the parametric characteristics of urban environment and it's influence to the urban quality of life. Environment- Behaviour Proceeding Journal, 3 (7) pp. 341-349 |
| 2018 | Coastal reclamation impacts to the quality of life: Tanjung Tokong, Penang. Asian Journal of Quality of Life (AjQoL), 3 (9 (Jan/Feb)) pp. 57-67 |
| 2018 | Green operation practices for MSIC operators at the east coast Peninsular Malaysia Marine Park Islands. The Doctoral Research Abstract, 14 () pp. |
| 2018 | Historical urban form: a case study of Melaka. Planning Malaysia: Journal of the Malaysian Institute of Planners, 16 (2) pp. 153-163 |
| 2018 | Impact of outdoor environments on the quality of life. Asian Journal of Environment-Behaviour Studies, 3 (10) pp. 36-46 |
| 2018 | Residents' perceptions on road hump effectiveness in Malaysian residential environments. International Journal of Civil Infrastructure, 1 () pp. 9-21 |
| 2018 | The basic criteria for the provision of affordable housing in Melaka. Planning Malaysia Journal, 16 (2) pp. 73-82 |
| 2018 | The factors contributing to the housing ownership among youth household in Melaka. Advanced Science Letters, 24 (10) pp. 7038-7041 |
| 2017 | A theoretical overview of road hump effects on traffic noise in improving residential well-being. Transportation Research Procedia, 25 () pp. 3387-3401 |
| 2017 | An assessment of public transport features in urban and rural settlements in Malaysia. Advanced Science Letters, 23 (7) pp. 6135-6139 |
| 2017 | An assessment of the physical factors that influence reading habit among adult group in suburban area of Kuala Lumpur, Malaysia. Advanced Science Letters, 23 (4) pp. 2861-2864 |
| 2017 | Analysis on the fulfillment of hierarchy of needs for central region of Malaysia. Advanced Science Letters, 23 (1) pp. 417-421 |
| 2017 | Assessment on subjective sustainable well-being for central region of Malaysia. Advanced Science Letters, 23 (4) pp. 2929-2933 |
| 2017 | Challenges to implement carrying capacity framework: A case study of Pulau Perhentian Marine Park institutional framework. Planning Malaysia: Journal of the Malaysian Institute of Planners, 15 (1) pp. 163-168 |
| 2017 | Community-based tourism in Melaka UNESCO world heritage area: A success in food and beverage sector?. Planning Malaysia: Journal of the Malaysian Institute of Planners, 15 (1) pp. 89-108 |
| 2017 | Evaluation of land use density, diversity and ridership of rail based public transportation system. Transportation Research Procedia, 25 () pp. 5266-5281 |
| 2017 | Public bus level of service performance in Peninsular Malaysia: Correlation analyses on level of service (LOS) and passengers' satisfaction level. Planning Malaysia : Journal of the Malaysian Institute of Planners, 15 (1) pp. 229-234 |
| 2017 | Rural public bus routing and bus stops detecting using global positioning system and Geographical Information System. Advanced Science Letters, 23 (1) pp. 133-`136 |
| 2017 | Socio-demographic variation on tourism expenditure in Melaka UNESCO world heritage area. Advanced Science Letters, 23 (4) pp. 2958-2961 |
| 2017 | Sustainable well-being: An empirical exploration on human interdependence with other humans. Advanced Science Letters, 23 (7) pp. 6357-6361 |
| 2017 | Sustainable well-being: An empirical exploration on human interdependence with the environment. Advanced Science Letters, 23 (7) pp. 6352-6356 |
| 2017 | Tourism stakeholders perception on tourists' expenditure in entertainment Sector in Melaka UNESCO world heritage area. Advanced Science Letters, 23 (7) pp. 6336-6338 |
| 2016 | A theoretical overview of road hump effects on traffic speed in residential environments. Planning Malaysia: Journal of the Malaysian Institute of Planners, Special issue IV-2016 () pp. 343-352 |
| 2016 | Adapt engineering theory in universal design for developing countries: a literature review. Journal of Universal Design in the Built Environment (JUDBE), 2 (2) pp. 61-72 |
| 2016 | Assessing passengers' satisfaction level on bus services in selected urban and rural centres of Peninsular Malaysia. Procedia - Social and Behavioral Sciences, 222 () pp. 837-844 |
| 2016 | Exploring the effects of factors on the willingness of female employees to telecommute in Kuala Lumpur, Malaysia. Transportation Research Procedia, 17 () pp. 408-417 |
| 2016 | Investigating rationales of Malaysia quality of life and wellbeing components and indicators. Procedia - Social and Behavioral Sciences, 222 () pp. 132-142 |
| 2016 | Summary on the Effect of Density, Diversity and Pedestrian Infrastructure on the Use of Rail-based Urban Public Transport. WIT Transactions on Ecology and the Environmnet, 210 () pp. 567-576 |
| 2016 | Sustainable well-being: an empirical exploration on human needs and human interdependency. Planning Malaysia: Journal of the Malaysian Institute of Planners, XIV () pp. 29-38 |
| 2016 | Sustaining existing and prospective passengers of urban public buses: the case study of rapid Kuantan, Pahang, Malaysia. International Journal Sustainable Future for Human Security (J-SustaiN), 4 (2) pp. 22-29 |
| 2016 | اتجاهات أمناء المكتبة في متليزيا نحو تعلم اللغة العربية لأعراض خاصة = Itijahat amna maktabah fi malaysia nahw ta'alum al-lughah al-'arabiyah li aghradh khashah. Arabiyat:, 3 (2) pp. 332-342 |
| 2015 | A preliminary study of sustainable transport indicators in Malaysia: the case study of Klang Valley public transportation. Procedia Environmental Sciences, 28 () pp. 464-473 |
| 2015 | A study on barrier-free campus: from perspective of disabled community: case study of University Malaya, Kuala Lumpur. Procedia Social and Behavioral Sciences, 168 (168) pp. 134-144 |
| 2015 | A study on urban-rural public bus passengers' demographic and trip characteristics in Peninsular Malaysia . Journal of Architecture, Planning and Construction Management, 5 (1) pp. 57-69 |
| 2015 | Assessing social welfare department service delivery system towards vulnerable and disadvantages group in Malaysia: case study of Perak. Procedia Environmental Sciences, () pp. |
| 2015 | Assessing the urban and rural stage bus services disparities in peninsula Malaysia. PLANNING MALAYSIA - Journal of the Malaysian Institute of Planners, 13 () pp. 65-84 |
| 2015 | Islamic tourism: beyond than just Halal food and a place for prayer. Advanced Science Letters, 21 (6) pp. 2085-2088 |
| 2015 | Regenerating Ipoh city mobility through high level of service (LOS) of public bus service. Procedia Social and Behavioral Sciences, 170 () pp. 680 -689 |
| 2015 | Regenerating physical development of non-conventional (religious) education in Perak. Procedia Social and Behavioral Sciences, 170 () pp. 215 -224 |
| 2015 | Shariah compliant audit checklist for tourism accommodation premises. Advanced Science Letters, 21 (6) pp. 1721-1724 |
| 2015 | Sustaining local community economy through tourism: Melaka UNESCO world heritage city. Procedia Environmental Sciences, 28 () pp. 443-452 |
| 2015 | The impacts of Seri Tanjung Pinang Coastal reclamation on the quality of life of the Tanjung Tokong Community Penang, Malaysia. Global Science and Technology Journal, 3 (1) pp. 107-117 |
| 2015 | Understanding domestic and international tourists' expenditure pattern in Melaka, Malaysia: result of CHAID analysis. Procedia Social and Behavioral Sciences, 172 () pp. 390-397 |
| 2014 | An analysis on transmission of ethnic languages in selected communities in the world heritage site of Malacca, Malaysia. Procedia Environmental Sciences, 20 (846) pp. 612 -621 |
| 2014 | An assessment of commuters' perceptions of safety and comfort levels of 'women-only coach': the case study of KTM Komuter Malaysia . Procedia Environmental Sciences, 20 () pp. 197 -205 |
| 2014 | Analysis on community involvement in cultural activities: transmission of ethnic. Journal of the Malaysian Institute of Planners, 12 () pp. 105-132 |
| 2014 | Analysis on community involvement level in intangible cultural heritage: Malacca cultural community. Procedia - Social and Behavioral Sciences, 153 () pp. 286-297 |
| 2014 | Barrier-free campus: University Malaya, Kuala Lumpur. Procedia Social and Behavioral Sciences, xx (xx) pp. 1-11 |
| 2014 | Impact of Outdoor Environment to the Quality of Life. Procedia Social and Behavioral Sciences, 153 () pp. 639-654 |
| 2014 | Impacts of coastal reclamation to the quality of life: Tanjung Tokong community, Penang. Procedia - Social and Behavioral Sciences, 153 (1) pp. 159-168 |
| 2014 | Understanding of tourists' preferences pattern: a study in Melaka, Malaysia. Planning Malaysia, 12 () pp. 81-94 |
| 2014 | Understanding of tourists' preferences pattern: a study in Melaka, Malaysia. PLANNING MALAYSIA - Journal of the Malaysian Institute of Planners, 3 () pp. 81-94 |
| 2014 | Understanding tourists' profile and preference of tourists' destination choice: A case study in Melaka World Heritage city . Journal of the Malaysian Institute of Planners, 12 (3) pp. 81-94 |
| 2014 | User perceptions of rail public transport services in Kuala Lumpur, Malaysia: KTM komuter. Procedia Social and Behavioral Sciences, 153 () pp. 556-573 |
| 2013 | Commuters' perceptions on rail based public transport services: a case study of KTM komuter in Kuala Lumpur city, Malaysia. Journal of the Malaysian Institute of Planners, XI () pp. 97-124 |
| 2013 | Was bail-out a success? Evidence from the investment-cash flow relationship = Adakah dasar menjamin keluar berjaya? Bukti daripada hubungan aliran tunai-pelaburan. Jurnal Ekonomi Malaysia, 47 (1) pp. 31 - 40 |
| 2012 | Analysis of factors influencing the stated preference of academic employees towards telecommuting in IIUM campus, Gombak. PLANNING MALAYSIA - Journal of the Malaysian Institute of Planners, 10 () pp. 41-66 |
| 2012 | The construction and demolition wastes in Klang Valley, Malaysia. PLANNING MALAYSIA - Journal of the Malaysian Institute of Planners, X () pp. 99 -124 |
| 2011 | Solid waste generation characteristics: The Malaysian local authorities' outlook. Planning Malaysia -Journal of the Malaysian Institute of Planners, 2011 (9) pp. 51-76 |
| 2010 | Assessment of residential satisfaction in newly designed public low-cost housing in Kuala Lumpur, Malaysia. Habitat International, 34 (1) pp. 18-27 |
| 2010 | Does firm size matter for the financial constraints? . Journal Ekonomi Malaysia, 44 () pp. 73-81 |
| 2010 | Financial constraints and firm investment in Malaysia: an investigation of investment-cash flow relationship. International Journal of Economics and Management, 4 (1) pp. 29-44 |
| 2010 | Forecasting inflation in Malaysia. Journal of Forecasting, 29 (6) pp. 573-594 |
| 2010 | Lending structure and 3-factor CAPM risk exposures: the case of Malaysia (Struktur pinjaman dan pendedahan risiko bagi 3-Faktor CAPM: kajian kes di Malaysia). Jurnal Pengurusan, 31 () pp. 29-41 |
| 2009 | Lending structure and bank insolvency risk: a comparative study between Islamic and conventional banks . Journal of Business & Policy Research, 4 (2) pp. 189-221 |
| 2009 | Stock price movements : does change in energy price matter?. International Business Education Journal (IBEJ), 2 (1) pp. 1-18 |
| 2007 | The Islamicization of architecture and environmental design education. The International Journal of Learning, 14 (10) pp. 1-4 |
| 2005 | A study on the demand of spatial planning and decision support system in Malaysia. PLANNING MALAYSIA - Journal of the Malaysian Institute of Planners, 3 () pp. 47-60 |
| 2003 | Daily returns seasonality and impact of stock index futures: evidence from the Kuala Lumpur Stock Exchange. KLSE Capital Markets Review, 11 (1 & 2) pp. 1-22 |
Conference or Workshop Item
| | |
| --- | --- |
| 2021 | Linking Historical Urban Landscape, National Identity and Edutainment in a Tourist Heritage Site: The Case of Jugra, Malaysia. In: 9th Putrajaya International Built Environment, Technology and Engineering Conference (PIBEC9), |
| 2021 | Modelling the urban rail ridership in Kuala Lumpur by pedestrian infrastructure designs, land use and station characteristics. In: The 14th International Conference of Eastern Asia Society for Transportation Studies (EASTS) 2021, |
| 2021 | Small and medium tourism enterprises green operation performance level. In: AMER International Conference on Quality of Life, |
| 2019 | An assessment on the auction market in Selangor. In: 8th Asian Conference on Environment-Behaviour Studies, AcE-Bs2019LangkawiIsland, |
| 2019 | Identification of factors towards contributing frequency of walking to access urban rail transit station. In: The 13th International Conference of Eastern Asia Society for Transportation Studies (EASTS) 2019, |
| 2019 | Socio-economic and travel characteristics of transit users at transit-oriented development (TOD) stations. In: 15th World Conference on Transport Researcb, |
| 2017 | Analysis on pedestrian infrastructure design at rail transit stations along Kelana Jaya line. In: 12th EASTS International Conference of Eastern Asia Society for Transportation Studies, |
| 2017 | Assess a method for the parametrization of urban quality of life. In: 3 rd ABRA International Conference on Quality of Life, |
| 2017 | Historical urban form: A case study of Melaka. In: International Conference on Housing, Planning, Environment and Social Sciences (HOPES2017), |
| 2017 | Residents' perceptions on the effectiveness of road humps in improving Malaysian residential environments. In: 2nd World Congress on Civil, Structural, and Environmental Engineering (CSEE 2017), |
| 2017 | Residents' perceptions on the effectiveness of road humps in improving Malaysian residential environments. In: 2nd World Congress on Civil, Structural, and Environmental Engineering (CSEE'17): 2nd International Conference on Traffic Engineering, |
| 2017 | The basic criteria for the provision of affordable housing in Melaka. In: International Conference on Housing, Planning, Environment and Social Sciences (HOPES), |
| 2017 | The effect of land use and pedestrian infrastructures design on pedestrian-based transit ridership (PBTR) at urban rail transit station. A case study in Kuala Lumpur, Malaysia. In: 12th EASTS International Conference of Eastern Asia Society for Transportation Studies, |
| 2017 | The factors contributing to the housing ownership among youth household in Melaka. In: 2nd International Conference on Social Sciences and Humanities (SOSHUM 2017), |
| 2016 | A study on illegal occupation and operation of landuse categories in Perak: a case of state land. In: Seminar Penyelidikan Tahunan Idr Ketiga 2016 Dan Pangkor Dialogue Exposè Tahun 2016, |
| 2016 | A theoretical overview of road hump effects on traffic noise in improving residential well-being. In: 14th World Conference on Transport Research 2016, |
| 2016 | Alcohol restriction in muslim friendly hospitality services: treat or opportunity?. In: 3rd International Halal Conference (INHAC 2016), |
| 2016 | An assessment of public transport features in urban and rural settlements in Malaysia. In: International Conference on Architecture & Built Environment (ICABE 2016), |
| 2016 | Analysis on the fulfillment of hierarchy of needs for Central Region of Malaysia. In: 2016 Advanced Research on Business, Management and Humanities (ARBUHUM2016), |
| 2016 | Assessment on subjective sustainable well-being for central region of Malaysia. In: 2016 International Conference on Social Sciences and Humanities (SOSHUM 2016), |
| 2016 | Carrying capacity framework in reducing the waste produced in tourism area. In: 3rd International Halal Conference (INHAC 2016), |
| 2016 | Effects of road humps on traffic speed and noise in Putrajaya residential areas. In: 10th Asia Pacific Conference on Transportation and the Environment In Conjunction With The 11th Malaysian Universities Transport Research Forum 2016, |
| 2016 | Evaluation of land use density, diversity and ridership of rail based public transportation system. In: 14th World Conference on Transport Research 2016, |
| 2016 | Issues and potential of mosque as a spiritual tourism destination in Malaysia. In: ISER 22nd International Conference 2016, |
| 2016 | Overwater chalet development and land ownership issue from the Islamic perspectives. In: 3rd International Halal Conference (INHAC 2016), |
| 2016 | Rural public bus routing and bus stops detecting using GPS and GIS in Malaysia. In: 2016 Advanced Research on Business, Management and Humanities (ARBUHUM2016), |
| 2016 | Sustainable urban public transportation system in Malaysia: a comparison of bus services in Kuantan and Penang. In: International Conference on Development and Socio Spatial Inequalities 2015, |
| 2016 | Sustainable well-being: An empirical exploration on human interdependence with other humans. In: International Conference on Architecture & Built Environment (ICABE 2016), |
| 2016 | Sustainable well-being: An empirical exploration on human interdependence with the environment. In: International Conference on Architecture & Built Environment (ICABE 2016), |
| 2016 | Sustainable wellbeing indicators for Malaysia an alternative to current Malaysia wellbeing indicators. In: International Conference on Development and Socio Spatial Inequalities 2015, |
| 2016 | The effect of land use density, diversity and pedestrian infrastructure design to rail transit ridership in Kuala Lumpur, Malaysia. In: 10th Asia Pacific Conference on Transportation and the Environment In Conjunction With The 11th Malaysian Universities Transport Research Forum 2016, |
| 2016 | Tourism stakeholders perception on tourists' expenditure in entertainment sector in Melaka UNESCO World Heritage area. In: International Conference on Architecture and Built Environment, |
| 2016 | Tourists' perception on the environmental quality of Port Dickson as sustainable tourism destination. In: International Language and Tourism Conference 2016 (ILTC 2016), |
| 2015 | A theoretical overview of road hump effects on traffic speed in improving residential living environment. In: 13th International Congress of Asian Planning Schools Association (APSA 2015), |
| 2015 | A theoretical overview on effects of road humps on traffic speed, noise and volume in improving residential living environment. In: The 11th International Conference of Eastern Asia Society for Transportation Studies (EASTS 2015), |
| 2015 | An assessment of physical development in religious educational in Malaysia: case study of SAR and SABK in Perak. In: The 5th International Conference on Sustainable Future for Human Security (SUSTAIN) 2014, |
| 2015 | Application of carrying capacity in reducing the waste produced in tourism area. In: International Conference on Waste Management & Environment (ICWME 2015), |
| 2015 | Assessing social welfare department service delivery system towards vulnerable and disadvantages group in Malaysia: case study of Perak. In: The 5th Sustainable Future for Human Security (SustaiN 2014), |
| 2015 | Estimating the reduction in single-occupancy vehicles entering Kuala Lumpur as a result of telecommuting by female employees. In: The 11th International Conference of Eastern Asia Society for Transportation Studies (EASTS 2015), |
| 2015 | Islamic tourism: beyond than just halal food and a place for prayer. In: International Conference on Business, Management, Tourism and Hospitality BIZMATOUR 2015, |
| 2015 | Literature review on the effect of landuse density and diversity on the passenger ridership of rail-based public transportation system. In: The 10th Malaysian University Transport Research Forum Conference (MUTRFC), |
| 2015 | Modelling economic wellbeing and social wellbeing for sustainability: a theoretical concept. In: The 5th Sustainable Future for Human Security (SustaiN 2014), |
| 2015 | Shariah compliant audit checklist for tourism accommodation premises. In: International Conference on Business, Management, Tourism and Hospitality 2015 (BIZMATOUR 2015), |
| 2014 | A preliminary study of sustainable transport indicators in Malaysia: The case study of Klang Valley public transportation. In: The 5th International Conference on Sustainable Future for Human Security (SUSTAIN) 2014, |
| 2014 | An infrastructure master plan for developing Pulau Pangkor as a new eco-tourist destination. In: 1ST IDR Annual Research Seminar 2014, |
| 2014 | Modeling the effects of factors on the willingness of female employees to telecommute in Kuala Lumpur, Malaysia. In: International Conference on Transportation Planning and implementation Methodologies for Developing Countries (11th TPMDC), |
| 2014 | Modelling economic wellbeing and social wellbeing for sustainability: a theoretical concept the case of Malaysia. In: The 5th International Conference on Sustainable Future for Human Security (SUSTAIN) 2014, |
| 2014 | Review the impact of outdoor environment and the quality of life. In: AMER International Conference on Quality of Life (AicQoL 2014), |
| 2014 | Sustaining existing and prospective passengers of urban public buses: the case study of rapid Kuantan, Pahang, Malaysia . In: The 5th International Conference on Sustainable Future for Human Security (SUSTAIN) 2014, |
| 2014 | Understanding travel expenditure pattern using CHAID method: a study of domestic and international tourists in UNESCO world heritage city of Melaka, Malaysia.. In: Global Conference on Business and Social Science (GBSS 2014), |
| 2013 | A literature review on developing reading kiosk concept for nurturing reading habit among youth. In: International Conference on Architecture and Built Environment 2013 (ICABE2013), |
| 2013 | Proposal of a probabilistic reproduction for multi- dimensional assessment of structural behavior and understanding professional ethics: a green technology approach. In: International Conference on Architecture & Built Environment (ICABE2013), |
| 2012 | Reliving the traditional masjid architecture in contemporary world : the case of Masjid Al Falah - KAED Community Project. In: IRIIE 2012, |
| 2012 | Sustainability in air transportation from Islamic perspective. In: First International Conference on Islamic Built Environment, |
| 2012 | Urban planners' efforts in resolving conflict between two forces: growth and conservation. In: 1st International Conference on Innovation and Technology for Sustainable Built Environment 2012 (ICITSBE 2012), |
| 2011 | Oil price exposure to asset returns: a disaggregate analysis . In: International Conference on Economics, Trade and Development (ICETD) 2011, |
| 2010 | Construction and demolition wastes and its management: a case study in Klang Valley, Malaysia. In: IIUM Research, Innovation & Invention Exhibition (IRIIE 2010), |
| 2010 | Gated community, theory and implementation in landscape and housing area of Malaysia. In: IIUM Research, Innovation & Invention Exhibition (IRIIE 2010), |
| 2010 | The consequence of inadequate design on building maintenance potential. In: The Sixth International Conference Multinational Joint Venture in Construction Works, |
| 2008 | Developing a virtual environment for viewing urban spatial planning and constructional features of an urban heritage site - the case of Fatehpur Sikri, India. In: 8th International Conference on Construction Application of Virtual Reality (CONVR 2008), |
| 2008 | Integrating a computational fluid dynamics simulation and visualization with a 3D virtual walk through - a case study of Putrajaya . In: 8th International Conference on Construction Applications ov Virtual Reality (CONVR 2008), |
| 2008 | Issues, problems and strategies of waqf land development in Malaysia literature review. In: 7th Annual Conference Management in Construction Researchers' Associations MICRA 2008, |
| 2008 | Study the performance of porous pavement on urban thermal environment. Part 1: Field observation . In: Micra 2008, |
| 2007 | Promoting knowledge cities agenda through institutionalization of spatial planning and decision support system in Malaysia. In: The 2nd International Symposium on Knowledge Cities, |
| 2007 | Virtual reality in heritage studies and historical reconstruction through animation – A case study of a 16th century university complex in the Ottoman world. In: 7th International Conference on Construction Applications of Virtual Reality: 0ctober 22-23, 2007, |
| 2007 | Virtual reality in heritage studies and historical reconstruction through animation – A case study of a 16th century university complex in the Ottoman world. In: 7th International Conference on Construction Applications of Virtual Reality: , |
| 2005 | Eligibility and selection criteria under the Open Registration System (ORS) for low cost houses in Malaysia. In: The Asia-Pacific Network for Housing Research (APNHR 2005), |
| 2004 | Geographical information system (GIS) in Malaysian planning education. In: 7th International Seminar on GIS for Developing Countries, |
| 2004 | SPDSS demand in Malaysia. In: International Conference on Spatial Planning and Decision Support System 2004, |
| 2003 | Daily returns seasonality and impact of stock index futures: evidence from the Kuala Lumpur Stock Exchange. In: Malaysia Finance Association's (MFA's) 5th Annual Symposium, |
Book
| | |
| --- | --- |
| 2018 | Modernity, nation and urban-architectural form: the dynamics and dialectics of national identity vs regionalism in a tropical city. Palgrave Macmillan, ISBN: 978-3-319-66130-8 |
| 2016 | Dimensions of Masjid architecture: perspectives and writings in theory and design. Kulliyyah of Architecture and Environmental Design, IIUM, ISBN: 978-983-3142-33-0 |
| 2011 | A compendium of urban and regional planning studies in the built environment of Malaysia. IIUM Press, ISBN: 978-967-418-038-6 |
| 2011 | Heritage and conservation. IIUM Press, ISBN: 9789674181291 |
| 2011 | Readings in Malaysian urban and regional planning. IIUM Press, ISBN: 9789674180379 |
| 2011 | The built environment: selected writings . IIUM Press, ISBN: 9789674180454 |
| 2011 | Tourism and architecture. IIUM Press, ISBN: 978-967-418-131-4 |
| 2011 | Universal design: philosophy and selected applications in Malaysia . IIUM Press, ISBN: 9789674181307 |
| 2010 | Architecture as a reflection of social structure : a reminiscience of the Sulaymaniye Complex of Istanbul. Kulliyyah of Architecture & Environmental Design, IIUM and Al-Bukhary Foundation, ISBN: 978-983-3142-12-5 |
Book Section
| | |
| --- | --- |
| 2018 | Assessing disparities in the urban-rural service: A case of public bus services in Peninsular Malaysia. In: Springer, ISBN: 978-981-10-5432-7, pp. 189-201 |
| 2018 | Between criticality and pastiche: the Putrajaya boulevard. In: Palgrave Macmillan, ISBN: 978-3-319-66130-8, pp. 137-154 |
| 2018 | Conclusions. In: Palgrave Macmillan, ISBN: 978-3-319-66130-8, pp. 235-256 |
| 2018 | Sustainable well-being subjective indicators: Human interdependence with other humans and with the environment. In: Springer, ISBN: 978-981-10-5432-7, pp. 301-318 |
| 2018 | The mosque in a multicultural context: modernity, hybridity and electicism. In: Palgrave Macmillan, ISBN: 978-3-319-66130-8, pp. 31-58 |
| 2018 | The regional and national agenda in urban-architectural identity though conflicts and conflations. In: Palgrave Macmillan, ISBN: 978-3-319-66130-8, pp. 1-30 |
| 2017 | The genius of tradition: Palatial classicism in the Malay world. In: Areca Books, ISBN: 978-967-5719-31-8, pp. 116-136 |
| 2016 | Masjid design: Sources from revelation and traditions. In: MPH Group Printing (M) Sdn Bhd, ISBN: 978-983-3142-33-0, pp. 91-114 |
| 2016 | Masjid Zahir: a heritage masjid as a traditional landmark in a city. In: Kulliyyah of architecture and Environmental Design, ISBN: 978-983-3142-33-0, pp. 163-182 |
| 2016 | Masjid Zahir: a heritage masjid as a traditional landmark in a city. In: Kulliyyah of architecture and Environmental Design, ISBN: 978-983-3142-33-0, pp. 163-182 |
| 2016 | Masjid Zahir: a heritage masjid as a traditional landmark in a city. In: Kulliyyah of architecture and Environmental Design, ISBN: 978-983-3142-33-0, pp. 163-182 |
| 2016 | On vernacular forms: tradition and the Masjid in Malaysia and South East Asia. In: MPH Group Printing (M) Sdn Bhd, ISBN: 978-983-3142-33-0, pp. 229-236 |
| 2016 | Passive design of two modern Masjids in Malaysia. In: Kulliyyah of Architecture & Al Bukhary Faundation, ISBN: 978-983-3142-33-0, pp. 237-247 |
| 2016 | Reminiscing traditional masjid architecture in a contemporary world: The making of Masjid Al-Falah. In: Kulliyyah of Architecture and Environmental Design, IIUM, ISBN: 978-983-3142-33-0, pp. 199-206 |
| 2016 | Reminiscing traditional masjid architecture in a contemporary world: The making of Masjid Al-Falah. In: Kulliyyah of Architecture and Environmental Design, IIUM, ISBN: 978-983-3142-33-0, pp. 199-206 |
| 2016 | Reminiscing traditional masjid architecture in a contemporary world: The making of Masjid Al-Falah. In: Kulliyyah of Architecture and Environmental Design, IIUM, ISBN: 978-983-3142-33-0, pp. 199-206 |
| 2016 | The heritage of Hohhot: a journey through a community Masjid in China. In: Kulliyyah of Architecture, International Islamic University Malaysia, ISBN: 978-983-3142-33-0, pp. 183-197 |
| 2016 | The masjid in modernity: Form, space and syntax. In: MPH Group Printing (M) Sdn Bhd, ISBN: 978-983-3142-33-0, pp. 23-36 |
| 2016 | The masjid in modernity: Form, space and syntax. In: MPH Group Printing (M) Sdn Bhd, ISBN: 978-983-3142-33-0, pp. 23-36 |
| 2016 | Women and space in masjid architecture: Patterns, principles & perspectives. In: MPH Group Printing (M) Sdn Bhd, ISBN: 978-983-3142-33-0, pp. 77-90 |
| 2016 | Women and space in masjid architecture: Patterns, principles & perspectives. In: MPH Group Printing (M) Sdn Bhd, ISBN: 978-983-3142-33-0, pp. 77-90 |
| 2015 | An assessment of community involvement in cultural heritage of Baba Nyonya culture in Jalan Tun Tan Cheng Lock and Jalann Hang Jebat, Melaka . In: IIUM Press, ISBN: 978-967-418-328-8, pp. 110-125 |
| 2015 | Bus services: governance in five Malaysian states . In: IIUM Press, ISBN: 978-967-418-328-8, pp. 156-172 |
| 2011 | An introduction to petri-net. In: IIUM Press, ISBN: 9789674180379, pp. 1-7 |
| 2011 | An urban heritage trail of Alor Setar, Kedah, Malaysia . In: IIUM Press, ISBN: 9789674180461, pp. 49-58 |
| 2011 | An urban heritage trail of Alor Setar, Kedah, Malaysia . In: IIUM Press, ISBN: 9789674180461, pp. 49-58 |
| 2011 | Disabled facilities in the higher learning institution of International Islamic University Malaysia (IIUM), Gombak Campus, Kuala Lumpur . In: IIUM Press, ISBN: 978-967-418-130-7, pp. 84-95 |
| 2011 | Effectiveness of noise barriers in residential area: a case study of USJ 3/1 and USJ 3/2 of Subang Jaya, Selangor Darul Ehsan . In: IIUM Press, ISBN: 978-967-418-038-6, pp. 19-31 |
| 2011 | Minimizing the impacts of coastal reclamation to the environment. In: IIUM Press, ISBN: 978-967-418-131-4, pp. 12-18 |
| 2011 | Provision of facilities for learning disabled students in secondary schools: a case study of SMK Putrajaya Precint 11 . In: IIUM Press, ISBN: 9789674181307, pp. 96-111 |
| 2011 | Public facilities provisions in homestay programme: a case of homestay Sungai Haji Dorani, Sabak Bernam, Selangor Darul Ehsan . In: IIUM Press, ISBN: 9789674180379, pp. 81-89 |
| 2011 | Pupil safety level in commuting to school. In: IIUM Press, ISBN: 9789674180454, pp. 65-75 |
| 2011 | Study on the attributes of social facilities in promoting social interaction among residents: case study of neighbourhood complex, Precinct 16 Putrajaya . In: IIUM Press, ISBN: 9789674180454, pp. 85-97 |
| 2011 | The level of environmental awareness analyses among students in International Islamic University Malaysia (IIUM), Gombak Campus . In: IIUM Press, ISBN: 9789674180379, pp. 67-73 |
| 2011 | The level of environmental awareness analyses among students in International Islamic University Malaysia (IIUM), Gombak Campus . In: IIUM Press, ISBN: 9789674180379, pp. 67-73 |
| 2009 | Institutionalisation of spatial planning and decision support systems for planning and governance in Malaysia. In: Arah Publications, ISBN: 9789833718535, pp. 155-166 |
| 2007 | Promoting knowledge cities agenda through institutionalization of spatial planning and decision support system in Malaysia. In: Scholar Press, ISBN: 9789833813179, pp. 44-55 |
| 2006 | Integrating a computational fluid dynamics simulation and visualization with a 3D virtual walkthrough - a case study of Putrajaya. In: Springer, ISBN: 978-3-540-36997-4, pp. 599-614 |
Monograph
| | |
| --- | --- |
| 2021 | Kajian Cadangan Penubuhan Semula Lembaga Kemajuan Pahang Tenggara (DARA) Dan Lembaga Kemajuan Wilayah Jengka (LKWJ). In: , |
| 2018 | Modeling the land use and pedestrian environment for the rail-based transit-oriented development towards realizing NKRA initiatives for an improved urban public transportation system. In: International Islamic University Malaysia, |
| 2012 | Evolution of Chinese Islamic architecture -A case of "Great Mosque of Hohot (Qingzhen Dasi), Inner Mongolia, peoples Republic of China". In: s.n, |
| 2012 | The iconic representation of iconic mosque: case study of Masjid Zahir, Alor Setar, Kedah. In: s.n, |
| 2012 | Waqf land administrations- a comparative studies between State Islamic Religious Councils (SIRCS) of Johor and Selangor. In: s.n, |
| 2008 | Gated community, theory and implementation in landscape and housing area of Malaysia. In: [s.n.], |