Staff Directory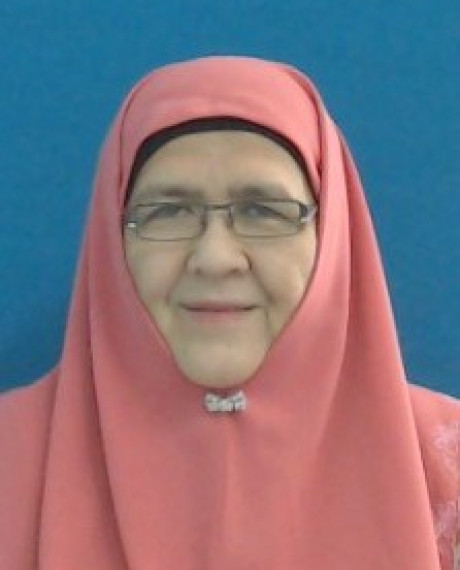 Academic Qualification
Law & Development - Doctor of Philosophy, University of Warwick
Law in Development - Masters Degree, University of Warwick
M.C.L - Masters Degree, International Islamic University Malaysia
Law - Bachelor Degree, International Islamic University Malaysia
Islamic Banking - Diploma, International Islamic University Malaysia
Norhashimah Bt. Mohd. Yasin (Prof. Dr.)
Professor
IIUM Gombak Campus
AHMAD IBRAHIM KULLIYYAH OF LAWS
---
norhashimah@iium.edu.my
4217
Expert Profile
Prof. Dr. Norhashimah Mohd Yasin is a Professor of Comparative Banking Law at Ahmad Ibrahim Kulliyyah of Laws.
She regularly conducts trainings, lectures, researches and presents papers at seminars and conferences, both locally and internationally on the areas of comparative banking (conventional and Islamic Banking), Islamic insurance (Takaful), money laundering and terrorism financing. She has published numerous articles in both local and international journals. She is the author of two leading books namely Legal Aspects of Money Laundering from the Common Law Perspective (published by LexisNexis) and Islamisation/Malaynisation: The Role of Islamic Law in the Economic Development of Malaysia (published by A.S. Noordeen). She is also a contributing editor to Annotated Statute on Anti-Money Laundering and Anti-Terrorism Financing Act 2001 (AMLATFA) and Takaful Act 1984. She also contributed articles on Islamic banking in a book edited by Dato' Syed Idid called Judicial Decisions Affecting Bankers and Financiers (published by Malayan Law Journal). She is currently a member of the Advocates and Solicitors Disciplinary Board and sits on the Board of Trustees for Yayasan Asnita, a non-governmental organization (NGO). She is also a regular AMLATFA trainer for Bank Negara Malaysia (BNM), Labuan Financial Services Authority (Labuan FSA), Royal Malaysian Customs (RMC), commercial banks, development financial institutions, insurance companies and legal firms in Malaysia and Brunei Darussalam, respectively.
Prof. Dr. Norhashimah graduated with LLB (Hons) and Master of Comparative Laws (MCL) from IIUM. She also holds a Postgraduate Diploma in Islamic Banking & Finance from the Management Centre, IIUM. She has a Ph.D in Law and a Master in Law (LLM) from University of Warwick, United Kingdom to her credit. She is a qualified Advocate and Solicitor of the High Court of Malaya. She is also a certified legal translator recognised by the Malaysian Translation Institute/DBP. Finally, she sits on various Shariah Committees in commercial and development banks in Malaysia as well as a member of Board of Studies, University Islam Malaysia (UIM).
Area of Specialisation
Economics, Business And Management ~ Economics, Business And Management ~ Finance ~ Insurance - Insurances
Economics, Business And Management ~ Economics, Business And Management ~ Finance ~ Banking - Money laundering , Law on Terrorrism Financing
Social Science ~ Social Science ~ Syariah Law ~ Islamic Banking Law
Teaching Responsibilities
| | |
| --- | --- |
| BANKING & NEGOTIABLE INSTRUMENTS | 2021/2022 2020/2021 2019/2020 2018/2019 2017/2018 2016/2017 2015/2016 2014/2015 2013/2014 2012/2013 2010/2011 2009/2010 2008/2009 2006/2007 2005/2006 2004/2005 2003/2004 2002/2003 2001/2002 1999/2000 1998/1999 1997/1998 |
| COMPARATIVE LAW OF BANKING | 2020/2021 2018/2019 2016/2017 2013/2014 2012/2013 2010/2011 2009/2010 2006/2007 2005/2006 2004/2005 1999/2000 |
| CONTEMPORARY ISSUES IN BANKING LAW | 2018/2019 2014/2015 2013/2014 |
| ELECTRONIC BANKING & THE LAW | 2007/2008 2006/2007 2005/2006 2004/2005 |
| ISLAMIC INSURANCE LAW (TAKAFUL) | 2008/2009 2008 |
| ISLAMIC LAW OF BANKING & TAKAFUL | 2006/2007 2005/2006 2004/2005 2003/2004 2002/2003 2001/2002 1999/2000 1998/1999 1997/1998 1996/1997 1995/1996 1994/1995 |
| ISLAMIC LAW OF TAKAFUL | 2008/2009 |
| ISSUES & CHALLENGES IN ISLAMIC FINANCE SYSTEM | 2008/2009 |
| LAW AND SOCIETY I | 1995/1996 |
| LAW AND SOCIETY II | 1996/1997 1995/1996 1994/1995 |
| LAW OF BANKING & NEGOTIABLE INSTRUMENTS | 2019/2020 2014/2015 2012/2013 |
| LAW OF BANKING & NEGOTIABLE INSTRUMENTS 1 | 2010/2011 2008/2009 2007/2008 2006/2007 2005/2006 2004/2005 |
| LAW OF BANKING & NEGOTIABLE INSTRUMENTS 2 | 2010/2011 2009/2010 2008/2009 2007/2008 2006/2007 2005/2006 |
| LAW OF BANKING & NEGOTIABLE INSTUMENTS 2 | 2004/2005 |
| LAW OF CONTRACT I | 2021/2022 2020/2021 2019/2020 2018/2019 2017/2018 2016/2017 2015/2016 2014/2015 2013/2014 2009/2010 2008/2009 2003/2004 |
| LAW OF CONTRACT II | 2012/2013 2010/2011 |
Research Projects
Completed
| | |
| --- | --- |
| 2016 - 2018 | Extending Unfair Contract Terms Protection to Banking Consumers in Malaysia |
On-Going
| | |
| --- | --- |
| 2011 - Present | Statutory Obligations for Banks to Comply with the Anti-Money Laundering Legislation in Malaysia: Lessons from the UK (RU 2011) |
Publications
Article
| | |
| --- | --- |
| 2020 | Unfair contract terms in Malaysian Islamic banks: empowering bank consumers by Islamic education ethics. Humanities & Social Sciences Reviews, 8 (2) pp. 13-24 |
| 2019 | Demystifying the contractual duty of care of Islamic banks in Malaysia. Intellectual Discourse, 27 (S1 (Special Issue on Disability Studies)) pp. 695-718 |
| 2018 | Consumer Rights Act 2015(United Kingdom):Is it a good model in practising banking consumers from unfair terms in Islamic banking consumer contracts in Malaysia? = Consumer Rights Act 2015 (United Kingdom): Adakah ia model yang baik perlindungan konsumer perbankan daripada terma tidak adil dalam kontrak konsumer perbankan Islam di Malaysia?. Jurnal Undang-undang dan Masyarakat, 22 () pp. 21-31 |
| 2018 | Dispute resolution over unfair contract terms in Islamic banking consumer contracts: a study of shariah compliant laws in Malaysia and the United Kingdom law. Journal of Islamic Law Review, 14 (2) pp. 199-224 |
| 2018 | Reinforcing honesty in the Malaysian Islamic banking contracts. Journal of Islamic Law Review, 14 (2) pp. 247-283 |
| 2017 | Anti-money laundering (AML) legal framework: the shariah perspective. Journal of Islamic Law Review, 13 (2) pp. 211-232 |
| 2017 | تطبيق مقاصد الشريعة: الوسطية كأقوى جانب في العلاقة بين المصارف الإسلامية الماليزية والمتعامل معها = The application of Maqāṣid al-Sharī'ah: Wasaṭiyyah as a significant aspect in the banker-customer relationship in Malaysian Islamic banks. International Journal of Fiqh and Usul al-Fiqh Studies, 1 (1) pp. 77-90 |
| 2016 | Money laundering: The paradox of deterrence mechanism. International Journal of Business, Economics and Law, 11 (3) pp. 1-11 |
| 2015 | al- 'Urf and its applicability in Islamic deposit products. American Journal of Economics, Finance and Management, 1 (2) pp. 35-42 |
| 2015 | Al- 'urf and its applicability in Islamic deposit products . American Journal of Economics, Finance and Management, 1 (2) pp. 35-42 |
| 2015 | Anti-terrorism financing laws in Malaysia: current trends and developments. IIUM Law Journal, 23 (1) pp. 153-173 |
| 2015 | Islamic interbank money market: a comparative legal study between Malaysia and some notable jurisdictions. CLJ Shariah Law Report, 1 () pp. vi-xxxviii |
| 2015 | Jurisdiction of courts over Islamic banking in Nigeria and Malaysia. Journal of Islam, Law and Judiciary, 1 (3) pp. 54-76 |
| 2014 | Conversion and protection for bankers: with special reference to Malaysia. International Journal of Science Commerce and Humanities, 2 (8) pp. 77-87 |
| 2014 | Statutory obligations for banks to comply with the anti-money laundering legislation in Malaysia: lessons from the United Kingdom. Journal of Banking Regulation, () pp. 1-19 |
| 2012 | Anti-money laundering and counter financing of terrorism regulation of banking institution in Malaysia. Australian Journal of Basic and Applied Sciences, 6 (11) pp. 294-300 |
| 2011 | Banking documentation for the English illiterate guarantor in Malaysia: should this be in English, the national language or both?. Journal of the International Banking Law and Regulation, 26 (3) pp. 142-148 |
| 2009 | The consequences of banks failure to comply with Money Laundering Rules and Regulations. The Law Review, 1 () pp. 33-44 |
| 2009 | The Malaysian Mutual Assistance in Criminal Matters Act 2002 (MACMA) and its application to money laundering. Malayan Law Journal, 6 () pp. lxxxiii-xcix |
Conference or Workshop Item
Book
Book Section
| | |
| --- | --- |
| 2019 | Combating money laundering and terrorism financing: perspectives from maqasid al-shariah. In: Emerald Publishing Limited, ISBN: 978-1-78973-546-8, pp. 129-144 |
| 2019 | Combating money laundering and terrorism financing: perspectives from maqasid al-shariah. In: Emerald Publishing Limited, ISBN: 978-1-78973-546-8, pp. 129-144 |
| 2019 | Islamic banks and money laundering in Malaysia: a legal compliance perspective. In: Emerald Publishing Limited, ISBN: 978-1-78973-546-8, pp. 145-170 |
| 2019 | Islamic banks and money laundering in Malaysia: a legal compliance perspective. In: Emerald Publishing Limited, ISBN: 978-1-78973-546-8, pp. 145-170 |
| 2019 | The role of financial regulator in protecting bank consumers from unfair contract terms: the case of Malaysian Islamic banks. In: Emerald Publishing Limited, ISBN: 978-1-78973-546-8, pp. 91-115 |
| 2019 | The role of financial regulator in protecting bank consumers from unfair contract terms: the case of Malaysian Islamic banks. In: Emerald Publishing Limited, ISBN: 978-1-78973-546-8, pp. 91-115 |
| 2012 | Ibra' and its practice by the Islamic banks: with reference to Malaysia. In: The Malaysian Current Law Journal Sdn Bhd, ISBN: 9789670379012, pp. 643-672 |
| 2012 | Regulation of Islamic banks in relation to anti-money laundering and counter financing of terrorism (AML/CFT): the Malaysian scenario. In: The Malaysian Current Law Journal Sdn Bhd, ISBN: 9789670379012, pp. 296-314 |
| 2011 | Islamic commercial contracts cases heard in civil courts under common law : a case study of Malaysia and England. In: Serials Publications, ISBN: 9788183872577, pp. 98-126 |
| 2011 | Islamic commercial contracts cases heard in civil courts under common law : a case study of Malaysia and England. In: Serials Publications, ISBN: 9788183872577, pp. 98-126 |
| 2011 | Regulation of Islamic banks and allegations of lax control of money-laundering. In: Serials Publications, ISBN: 9788183872577, pp. 98-126 |
| 2011 | Regulation of Islamic banks and allegations of lax control of money-laundering. In: Serials Publications, ISBN: 9788183872577, pp. 98-126 |
| 2009 | Anti-Money Laundering and Anti-Terrorism Financing Act 2001 (Act 613) . In: LexisNexis, ISBN: 0409997188, pp. TC1-TI1 |
| 2003 | Methadone treatment as a harm reduction method for reducing the incidence of HIV transmission in Malaysia: a comparative paradigm. In: Medical Law and Ethics Unit, Law Centre. Ahmad Ibrahim Kuliyyah of Laws, ISBN: 983-3019-00-5, pp. 212-226 |