Staff Directory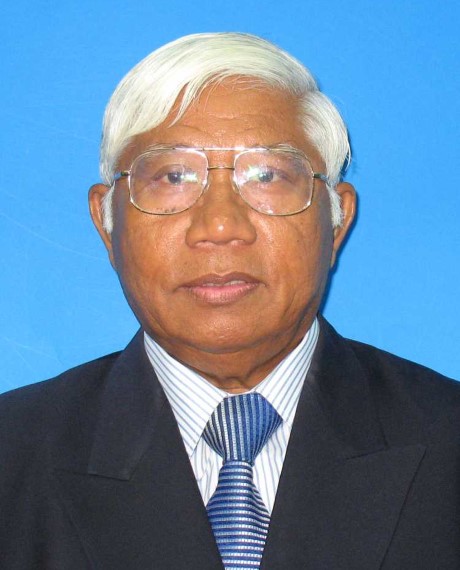 Academic Qualification
Ph.D in Civil Engineering - Doctor of Philosophy, University of Strathclyde
Master of Science in Hydraulics, Hydrology & Coastal Dynamics - Masters Degree, University of Strathclyde
Bachelor of Science Civil Engineering - Bachelor Degree, University of Strathclyde
Md Noor Bin Salleh (Prof. Dr.)
Professor
IIUM Gombak Campus
KULLIYYAH OF ENGINEERING
---
Expert Profile





Emeritus Prof. Dato' Dr.Md. Noor was among the pioneer academic staff
that established of the National Institute of Technology, Kuala Lumpur in
1972. He was entrusted to formulate the first curriculum and syllabus for
the Bachelor of Civil Engineering programme and to further develop the
Faculty. He was involved in the management of University Technology
Malaysia (UTM), especially during his tenure as Dean, Faculty of Civil
Engineering in 1986 and Deputy Vice Chancellor (Development) from 1988
until 1997. He headed the Office of Development and was directly
responsible for the construction of the new UTM Campus in Skudai. He was
responsible for the establishment of the Japan Technical Studies Centre,
Business Advanced Technology Centre, Pilot Plant, Marine Laboratory,
Autocad Centre, UTM Reserve Officers Training Unit (ROTU), Equine Club and
many others. He was very much committed in implementing the staff career
development during his tenure as Deputy Vice Chancellor. He also monitored
and ensured the progress and implementation of the University's projects
in accordance with the budgeted plans. Prof. Dato' Dr. Md. Noor was also
committed to the in-service training and development of staff in UTM,
particularly in the service and quality assurance, teaching and learning
process and academic publications. He was Joint-Chairman (with Dewan
Bahasa & Pustaka) in the production of Science and Technology
Encyclopedia, Chairman of the Computerisation Committee; Staff Discipline;
Academic Publication; Staff Housing; Study Leave and Sabatical Leave
Panel; Staff Recruitment and Appointment, Audit Action Committee; Tender
and Technical Committee; Finance and Development Committee, etc. Prof.
Dato' Dr. Md. Noor was appointed as the Expert Speaker for the ASEAN-US
Watershed Projects in Philipines, Thailand, Indonesia and Malaysia. He
presented papers in various fields particularly in Water Resources for
journals and symposiums locally and internationally, conducted research
and consultancy services was, assessor and advisor in his field of
expertise for the local institutions and universities. During his tenure
as Vice Chancellor of Northern University of Malaysia (University Utara
Malaysia, UUM) from 1998 until 2001, he initiated the formation of 14
Centres of Excellence providing training, research and consultancy
activities. He introduced Chair Professor in Banking and Finance under the
sponsorship of Bumiputra Commerce Bank and Financial Market and Securities
under the sponsorship of Kuala Lumpur Stock Exchanges. Under his
leadership, entrepreneurships programme was highly encouraged among the
students and the university also started the Business Centre: The Uniutama
Company Private Limited, conducting business and services. His
internationalisation programme started with the recruitment of students
from Indonesia, Thailand, Cambodia and later UUM became the first
university in Malaysia to conduct offshore MBA programme in Cambodia and
Indonesia. He also started franchising UUM's business programmes in
several private colleges in Malaysia and conducted Distance Learning and
extension studies. He was also very particular about quality management
whereby UUM became the first Malaysian University to secure ISO 9002
certification in 2001 and the first Public University to obtain the
Multimedia Super Corridor Status (MSC) in 1999. Prof. Dato' Dr. Md.
Noor's move to Sultan Idris Education University (Universiti Pendidikan
Sultan Idris, UPSI) in 2001 had also brought about several changes to the
university in terms of academic expansion and development especially in
Teacher Training. He set up a number of new faculties and centres
including, Business Education, Sports Science, Multimedia Centre,
Post-Graduate Centre, International Office, Counseling Clinic. He had also
set up the Za'aba Professorial Chair and introduced the Institute of
Malay Civilisation, organized several International Language Conferences
in Malaysia and overseas, encouraged translation activities and organised
Education and Teacher's Training Symposiums. Prof. Dato' Dr. Md. Noor
was a founder member of the Open University Malaysia (OUM) in August 2000
and later sat on the Board of Directors. Consequently, in 2004 he joined
as a full time management staff as Vice-President, after his retirement
from the Sultan Idris Education University. His contribution in the
setting up of 36 learning centres throughout the country has provided wide
opportunities for the public to engage in Open Distance and Lifelong
Learning in Malaysia. Prof. Dato' Dr. Md. Noor was later appointed as
President of the Kuala Lumpur Infrastructure University College (KLIUC).
His experience in managing Public Universities helped him to develop this
institution into one of the leading private Universities in the country
attracting students from 40 different countries, mainly from Asia and
Africa. In 2010, Prof. Dato' Dr. Md. Noor was appointed Professor at the
Department of Biotechnology Engineering, Faculty of Engineering, IIUM and
entrusted to design the new syllabus and curriculum in Civil Engineering
at the university to be offered in 2015. He was appointed the Dean,
Faculty of Engineering in June 2012 and a senate member of the university.
He also served as Chairman, Council of Professors, IIUM; a member of the
Staff Disciplinary Panel and several other Committees at the university
level. Prof. Dato' Dr. Md. Noor was appointed as Fellow, Academy of
Science, Malaysia; Fellow and Life Member , Institution of Engineers
Malaysia and a Registered Professional Engineer; Fellow and Life Member of
the Technological Association of Malaysia; Associate Fellow Member,
Malaysian Institute of Management; Member, Malaysian Water Association and
the International Water Resources Association. He was active in the
International Hydrological Programme (IHP) and was the Chairman, Water
Resources Evaluations and Estimations Training Programme; Council Member,
Institution of Engineers Malaysia (IEM) and Chairman IEM-Southern Branch
and IEM Kedah-Perlis Branch. He was appointed as External Examiner, School
of Civil Engineering, University Science Malaysia; Board of Directors,
Multimedia Technology Enhancement Operation Sdn. Bhd. (Meteor Ptd. Ltd.),
Council Member, Standard & Industrial Research Institute of Malaysia
(SIRIM); Board of Governors, Malaysia Examination Council; and Dewan
Bahasa & Pustaka; Board of Directors, Kedah Regional Development
Authority; Kedah State Water Authority; Board Member, Faber Group Bhd and
Pharmaniaga Berhad. He was also active in various educational, social and
community services. Prof. Dato' Dr. Md. Noor was honoured with the order
of Setia DiRaja Kedah (1992), Johan Setia Mahkota (1995), Dato' Setia
DiRaja Kedah (1996), Darjah Gemilang Seri Mahkota Kedah (2005), Hon.
Doctor of Philosophy in Educational Management, Universiti Pendidikan
Sultan Idris (2006) and Hon. Doctor of Philosophy in Technology
Management, Universiti Utara Malaysia (2007). He was also the sole
Malaysian recipient of the Bicentenary Strathclyde Worldwide Award in 1996
and one of the recepients of the Outstanding Strathclyde Alumni Malaysia
Award in 2009.



Area of Specialisation
Engineering Tech ~ Engineering And Technology ~ Environmental Engineering ~ Other Environmental Engineering n.e.c. - Solid Waste Engineering
Natural Science ~ Earth Sciences ~ Hydrology ~ Other Hydrology n.e.c.
Engineering Tech ~ Engineering And Technology ~ Civil Engineering ~ Water Resources Management/ Integrated Water Resources Management
Natural Science ~ Environmental Sciences ~ Environmental Issues and Assesment ~ Water Resources Study - Water Resource
Natural Science ~ Environmental Sciences ~ Environmental Issues and Assesment ~ Sediment Transport and Silting
Teaching Responsibilities
| | |
| --- | --- |
| CIVIL ENGINEERING LAB III | 2020/2021 2021/2022 2019/2020 2018/2019 |
| ENVIRONMENTAL ENGINEERING | 2010/2011 2011/2012 |
| FINAL YEAR PROJECT I | 2020/2021 |
| FINAL YEAR PROJECT II | 2020/2021 |
| SOLID WASTE ENGIEERING | 2019/2020 2018/2019 |
| SOLID WASTE ENGINEERING | 2020/2021 2021/2022 2010/2011 2011/2012 2013/2014 2018/2019 2014/2015 2017/2018 2019/2020 2016/2017 2015/2016 2012/2013 |
| WASTE MANAGEMENT ENGINEERING | 2012/2013 |
| WATER RESOURCES AND HYDROLOGY | 2019/2020 2020/2021 2018/2019 2016/2017 2021/2022 2017/2018 |
| WATER TREATMENT PLANT DESIGN | 2019/2020 |
Research Projects
Completed
| | |
| --- | --- |
| 2015 - 2015 | THE DETAIL DESIGN OF RIVER IMPROVEMENT WORKS AND DETENTION POND FOR THE PROPOSED PROJEK PEMBANGUNAN PUSAT KECEMERLANGAN LEMBAGA GETAH MALAYSIA |
| 2015 - 2017 | Upgrading Biomethaneas Low Carbon Fuel for Motorbike |
| 2015 - 2015 | Feasibility Study for Proposed Water Treatment Plant in Labohan Dagang,Daerah Kuala Langat ,Selangor Darul Ehsan. |
| 2014 - 2017 | Pilot Study on the River Rehabilitation of Sg. Pusu |
| 2013 - 2017 | Development of Green Transportation System |
| 2012 - 2014 | Penyediaan Data-Data Hujan dari Stesen Manual (Daily Data) kepada Hujan dengan Interval Hourly untuk Tujuan Rekabentuk Projek Tebatan Banjir |
| 2012 - 2016 | Development of National Event Mean Cencentration (EMC) of Storm Runoff Quality Database for the Non-Point Source Pollution Control from Highways in Malaysia |
| 2011 - 2014 | RU 2011: Pilot Scale Production of Lipase and Characterization using Palm Oil Mill Effluent (POME) as a Basal Medium |
On-Going
| | |
| --- | --- |
| 2019 - Present | Development of an improved method for quick estimation of storm runoff peak flow |
| 2019 - Present | Formulation of empirical equation for quick riverbank erosion prediction |
| 2019 - Present | Flow Distribution in Divided Open Channels of Variable Widths |
| 2018 - Present | Fundamental Investigation on Non-structural Approach for Sustainable Flood Disaster Management in Malaysia |
| 2016 - Present | Rekabentuk Terperinci Rancangan Tebatan Bandar Merlimau, Melaka |
| 2015 - Present | Development of Thermostable and Organic Solvent Tolerant Lipase by Locally Isolated Microbes in Solid State Bioconversion of Palm Kernel Cake |
| 2014 - Present | An Investigation on Climatic Change and Associated Anthropological Influence in Solar Powered Irrigation System |
| 2014 - Present | Pembangunan Pelaksanaan Indeks Syariah Dalam Pentadbiran Negara |
| 2013 - Present | Water Quality Impact Assessment for Proposed New Compounding Plant at Polyplastics, Gebeng Industrial Estate, Pahang |
Publications
Article
| | |
| --- | --- |
| 2020 | Investigating the use of date seed for removal of boron from seawater. Biological And Natural Resources Engineering Journal, 3 (2) pp. 55-73 |
| 2018 | A modified laboratory approach to determine reaeration rate for river water. Arabian Journal for Science and Engineering, 43 (4) pp. 2037-2051 |
| 2018 | A parametric approach for the study of heat flow between street canyon and the atmosphere. Planning Malaysia: Journal of the Malaysian Institute of Planners, 16 (2) pp. 50-61 |
| 2018 | A probabilistic manifestation for the assessment of structural behaviour and understanding professional ethics: A multi- dimensional approach.. Journal of Quantity Surveyor and Construction Business, () pp. |
| 2018 | Determining ammonia nitrogen decay rate of Malaysian river water in a laboratory flume. International Journal of Environmental Science and Technology (IJEST), 15 (6) pp. 1249-1256 |
| 2018 | Estimation of short‑duration rainfall intensity from daily rainfall values in Klang Valley, Malaysia. Applied Water Science, 8 (7) pp. 1-10 |
| 2018 | Experimenting biochemical oxygen demand decay rates of Malaysian river water in a laboratory flume. Environmental Engineering Research, 23 (1) pp. 99-106 |
| 2017 | A brief account of river rehabilitation experiences. IIUM Engineering Journal, 18 (1) pp. 27-41 |
| 2017 | CFD investigation of indoor hygrothermal performance in academic research storage room: Measurement and validation. ARPN Journal of Engineering and Applied Sciences, 12 (10) pp. 3130-3136 |
| 2017 | Challenges in the rehabilitation of the Pusu River. International Journal of Conservation Science, 8 (1) pp. 121-130 |
| 2017 | Optimization of flocculation process by microbial coagulant for removal of turbidity in river water. IIUM Engineering Journal, 18 (2) pp. 63-70 |
| 2017 | Optimization of thermostable organic solvent-tolerant lipase production by thermotolerant Rhizopus sp. using solid-state fermentation of palm kernel cake. 3 Biotech, 7 (5) pp. 1-11 |
| 2017 | Temporal water quality response in an urban river: a case study in peninsular Malaysia. Applied Water Science, 7 (2) pp. 923-933 |
| 2017 | Thermostable and organic solvent tolerant lipase producing fungi in solid state bioconversion of palm kernel cake. Asia Pacific Journal of Molecular Biology and Biotechnology, 25 (1) pp. 98-105 |
| 2016 | Adapt engineering theory in universal design for developing countries: a literature review. Journal of Universal Design in the Built Environment (JUDBE), 2 (2) pp. 61-72 |
| 2016 | Impact of improper land use changes on flash flood and river system: a case of Sg Pusu. ARPN Journal of Engineering and Applied Sciences, 11 (8) pp. 5372-5379 |
| 2016 | Impediments to river rehabilitation. Environmental Quality Management, 26 (2) pp. 5-21 |
| 2016 | Students perceptions on infusion of Islamic perspectives in the teaching of engineering subjects: IIUM case study. Journal of Education and Vocational Research (JESOC), 4 () pp. 1-7 |
| 2015 | Upgrading of small sewage treatment plants for ammonia removal - case of a university campus. ARPN Journal of Engineering and Applied Sciences, 10 (23) pp. 17391-17396 |
| 2014 | Characterization of storm runoff quality from a highway in Selangor and conceptual design of constructed Wetland. Advances in Environmental Biology, 8 (3 (spec.)) pp. 810-814 |
| 2014 | Immobilization of lipase enzyme by low cost material: a statistical approach . International Journal of Biological, Veterinary, Agricultural and Food Engineering, 8 (6) pp. 522-525 |
| 2014 | Pilot-scale production of lipase using palm oil mill effluent as a basal medium and its immobilization by selected materials. Journal of Oleo Science, 63 (8) pp. 779-785 |
| 2014 | Pollution load management to improve water quality of Sungai Pusu . Advances in Environmental Biology, 8 (3) pp. 549-552 |
| 2014 | Tapping into student's passion, curiosity, engagement and dreams: engineering educator's task. Science International Lahore, 26 (5) pp. 2569-2575 |
| 2011 | Potable water quality characteristics. Jurutera, () pp. 21-27 |
Conference or Workshop Item
| | |
| --- | --- |
| 2020 | Structural and non-structural ways of managing floods with respect to the climate change situation. In: Kolokium Kebangsaan Penyelidikan & Pembangunan Air 2020, |
| 2018 | Media optimization for the production of thermostable and organic solvent tolerant lipase by solid state fermentation from palm kernel cake. In: 5th International Conference on Biotechnology Engineering 2018, |
| 2018 | Screening of boron adsorption potential of various date seed preparation methods. In: 5th International Conference on Biotechnology Engineering (ICBioE 2018), |
| 2017 | Assess a method for the parametrization of urban quality of life. In: 3 rd ABRA International Conference on Quality of Life, |
| 2017 | Potential strains of thermophilic and organic solvent tolerant bacteria for lipase production using basal medium of palm kernel cake. In: International Conference on Environmental Research and Technology (ICERT 2017), |
| 2017 | Upgrading biomethane for low carbon fuel. In: ''4th NATIONAL CONFERENCE ON KNOWLEDGE TRANSFER (NCKT'17)'' "Knowledge Translation for National Transformation", |
| 2016 | Application of pond to improve river water quality. In: 4th International Conference on Biotechnology Engineering 2016 (ICBioE 2016), |
| 2016 | Effect of sand mining on water quality index of Sg.Pusu. In: 4th International Conference on Innovations in Chemical, Agricultural and Environmental Engineering (ICICAE'2016, |
| 2016 | Isolation and detection of biosurfactant producing bacteria from Palm Kernal Cake (PKC). In: 4th International Conference on Biotechnology Engineering 2016 (ICBioE 2016), |
| 2016 | Optimization of flocculation process by microbial coagulant in river water. In: 4th International Conference on Biotechnology Engineering 2016 (ICBioE 2016), |
| 2016 | Quantification of pollution loads for the rehabilitation of Pusu River. In: International Conference on Engineering Technology (ICET 2016), |
| 2016 | Screening of thermostable and organic solvent tolerant lipase producing fungi in solid state bioconversion of palm kernel cake. In: 4th International Conference on Biotechnology Engineering 2016 (ICBioE 2016), |
| 2016 | Towards a disable–friendly, energy–efficient and sustainable green campus. In: EAU International Conference on Green Asia and Inclusive Sustainable Development 2016, |
| 2015 | CFD investigation of indoor hygrothermal performance in academic research storage room: measurement and validation. In: International Conference on Computational Fluid Dynamics in Research and Industry 2015, |
| 2015 | Investigating the performance of sewage treatment plants of IIUM Gombak campus. In: The International Postgraduate Conference on Engineering Research (IPCER) 2015, |
| 2015 | Ventilation performance assessment of an educational building in a hot and humid climate. In: International Civil and Infrastructure Engineering Conference 2014, |
| 2014 | Adsorption of chlorine from drinking water by granular activated carbon. In: 5th International Chemistry Conference, |
| 2014 | Challenges in non-point source pollution — Sampling and testing. In: 5th Brunei International Conference on Engineering and Technology 2014 (BICET 2014), |
| 2014 | Immobilization of lipase enzyme by low cost material: a statistical approach . In: International Science Conference, |
| 2014 | Influence of indoor microclimate distribution on mould infestation in a university library. In: International Civil and Infrastructure Engineering Conference (InCIEC2014), |
| 2013 | Heavy metal contents in highway runoff in Malaysia. In: 4th Global Engineering, Science and Technology Conference, |
| 2013 | Heavy metal contents in highway runoff in Malaysia. In: 4th Global Engineering, Science and Technology Conference 2013, |
| 2013 | Initial assessment of runoff quality from a road and highway in Klang Valley. In: 3rd International Conference on Biotechnology Engineering (ICBioE'13), |
| 2013 | Pilot scale production of lipase using palm oil mill effluent as basal medium. In: International Conference on Biotechnology Engineering (ICBioE 2013), |
| 2013 | Pollution load management to improve water quality of Sg. Pusu. In: 3rd International Conference on Biotechnology Engineering 2013 (ICBioE '13), |
| 2013 | Proposal of a probabilistic reproduction for multi- dimensional assessment of structural behavior and understanding professional ethics: a green technology approach. In: International Conference on Architecture & Built Environment (ICABE2013), |
| 2013 | Relationship between short duration and daily rainfall data in Kuala Lumpur. In: Persidangan Kebangsaan Geografi & Alam Sekitar kali ke 4, |
Book Section