Staff Directory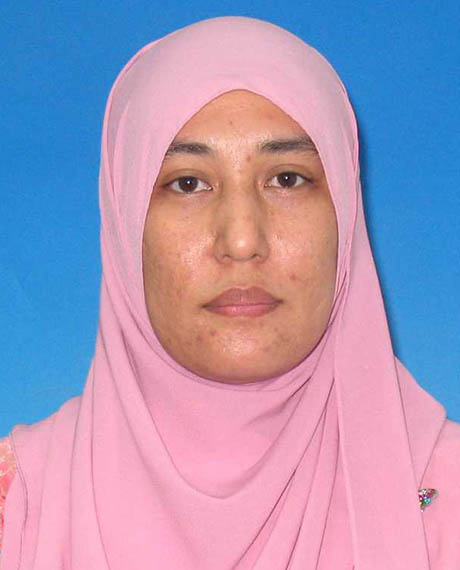 Academic Qualification
Doctor of Philosophy (Environment Management Accounting) - Doctor of Philosophy, Universiti Malaya (UM)
Master of Science (Accounting) - Masters Degree, International Islamic University Malaysia
Norsyahida Binti Mokhtar (Dr.)
Assistant Professor
IIUM Gombak Campus
KULLIYYAH OF ECONOMICS AND MANAGEMENT SCIENCES
---
syahida_m@iium.edu.my
4651
Expert Profile
Norsyahida Mokhtar is an Assistant Professor at the Department of  Accounting. She obtained her Bachelor of Accounting (BAcc) and MSc in Accounting from International Islamic University Malaysia (IIUM) and received her PhD in Accounting from University of Malaya (UM) in 2015. 
She has won the Gold Award for Malaysian Institute of Accountants (MIA) Articles of Merit on PAIB in 2009. She was also awarded with 'Early Career Researchers Seed Grant' of The International Association for Accounting Education and Research (IAAER) in 2011. 
Since joining the Department of Accounting in January 2015, she has been actively involved in research works on corporate environmental/sustainability issues, management accounting and accounting information systems,
utilising
 international as well as internal research grants.
Area of Specialisation
Economics, Business And Management ~ Economics, Business And Management ~ Accounting ~ Management Accounting (Including Strategic Management Accounting, Performance Management, Cost Management, Management Accounting Control System)
Economics, Business And Management ~ Economics, Business And Management ~ Accounting ~ Accounting Information System (Including IT and Accounting)
Economics, Business And Management ~ Economics, Business And Management ~ Accounting ~ Environmental Accounting - ENVIRONMENTAL REPORTING AND ENVIRONMENTAL MANAGEMENT ACCOUNTING
Teaching Responsibilities
| | |
| --- | --- |
| ACCOUNTING AND BUSINESS INFORMATION MANAGEMENT | 2022/2023 2021/2022 2020/2021 2019/2020 2018/2019 |
| COST MANAGEMENT | 2018/2019 2017/2018 2016/2017 2014/2015 |
| FINANCIAL ACCOUNTING & REPORTING 1 | 2021/2022 |
| FINANCIAL ACCOUNTING FUNDAMENTALS | 2015/2016 2014/2015 |
| MANAGEMENT ACCOUNTING FUNDAMENTALS | 2022/2023 2021/2022 2020/2021 2019/2020 2018/2019 2017/2018 2016/2017 2015/2016 |
Research Projects
Completed
| | |
| --- | --- |
| 2021 - 2022 | Writing Teaching Cases - Manufacturing & Construction Company |
| 2020 - 2022 | Accountability Practices in Non-Governmental Organizations in a Conflict Country: The Case of Yemen |
| 2018 - 2019 | A Contingency Approach Towards The Factors That Affect The Adoption of JomPay in Malaysia |
| 2018 - 2020 | Writing Teaching Cases-Cases on Two Manufacturing Companies |
| 2016 - | Material Flow Cost Accounting in Small and Medium Enterprise (SMEs) in Malaysia |
On-Going
| | |
| --- | --- |
| 2022 - Present | Knowledge Transfer on Accounting Practices and Digital Entrepreneurship For Sustainable Economic Growth of Asnaf Microentrepreneurs in Perlis. |
| 2021 - Present | 10 STEP-BY-STEP GUIDES TO ACADEMIC RESEARCH PROPOSAL WRITING & SAMPLES OF PROPOSALS |
| 2017 - Present | Empowering Public Procurement of Malaysian Government: Towards A More Transparent System |
| 2016 - Present | Enablers of Organizational Sustainable & Governance Performance For Environmentally Sensitivity Industries : Reporting Perspective |
| 2016 - Present | Environmental Management Accounting (EMA) Information Usefulness to Managers: Empirical Evidence from Environmentally Sensitive Industries |
Publications
Article
Book
Book Section