Staff Directory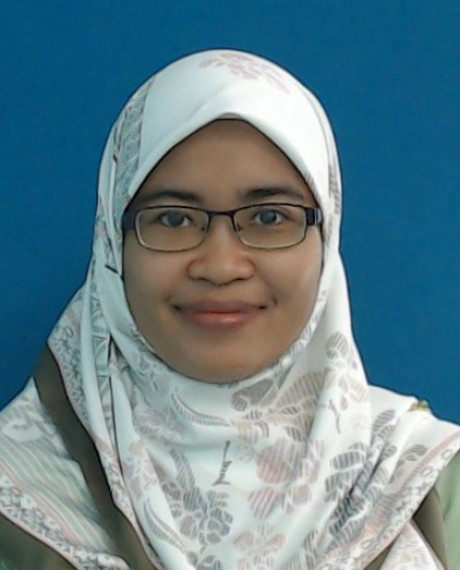 Academic Qualification
Doctor of Public Health - Doctor of Philosophy, Universiti Putra Malaysia (UPM)
Master of Public Health - Masters Degree (Clinical Specialist), Universiti Putra Malaysia (UPM)
Doctor of Public Health (DRPH) - Masters Degree (Clinical Specialist), Universiti Putra Malaysia (UPM)
Master of Public Health (MPH) - Masters Degree, Universiti Putra Malaysia (UPM)
POSTGRADUATE DIPLOMA IN ISLAMIC STUDIES - Post Graduate Diploma, International Islamic University Malaysia
Doctor of Medicine - Bachelor Degree, Universiti Malaysia Sarawak (UNIMAS)
Nor Faiza Mohd Tohit (Dr.)
Assistant Professor
IIUM Kuantan Campus
KULLIYYAH OF MEDICINE
---
faizatohit@iium.edu.my
4604
Expert Profile
Nor Faiza Mohd. Tohit, MD, MPH, DrPH
 is a Public Health Medicine Specialist, currently holds the post of Asst. Professor in Department of Community Medicine, International Islamic University Malaysia (IIUM), Kuantan, Pahang. Prior to serving in IIUM, she served as a medical officer in various government hospitals and in private medical practice. She has worked with a wide array of government and non-government agencies related to public health. Her professional interests focus on the field of Family Health, particularly the adolescents. Her main expertise is in sexual reproductive health education in which she has delivered number of talks and programs to the children, teenagers and parents. She is also actively participate in research and programmes related to Environmental Health.
Sh
e has co-authored a book on myths in sciences, published peer-reviewed articles and written health related articles for public.
She also has extensive experience as a speaker in public health topics to audience of various age groups.
Sh
e obtained her Doctor of Public Health in 2018 from University Putra Malaysia (UPM), her Master of Public Health (MPH) in 2015 from University Putra Malaysia (UPM), and her Doctor of Medicine (MD) from Universiti Malaysia Sarawak (UNIMAS) in 2006. Driven by the motto "We rise by lifting others", she is actively involved in various charity works particularly that involves orphanages and single mothers. 
Area of Specialisation
Medical And Health ~ Medical And Health Sciences ~ Public Health ~ Preventive Medicine
Medical And Health ~ Medical And Health Sciences ~ Public Health ~ Other Public Health n.e.c. - environmental medicine
Medical And Health ~ Medical And Health Sciences ~ Public Health ~ Other Public Health n.e.c. - Sexual and reproductive health education
Professional Membership
Member of Profesional Body / Association: (Member), Malaysian Society for Environmental Epidemiology
2016 - 2021: Member of Profesional Body / Association: (Member), Malaysia Medical Association
2019 - 2022: Member of Profesional Body / Association: (MEMBER), PERSATUAN PAKAR PERUBATAN KESIHATAN AWAM MALAYSIA
Teaching Responsibilities
| | |
| --- | --- |
| COMMUNITY MEDICINE | 2022/2023 2021/2022 2020/2021 2019/2020 2018/2019 |
| INTRODUCTION TO PUBLIC HEALTH | 2021/2022 2020/2021 2019/2020 2018/2019 |
| RESEARCH METHODOLOGY | 2021/2022 2020/2021 2019/2020 |
Research Projects
Completed
| | |
| --- | --- |
| 2020 - 2022 | PEMELIHARAAN DAN PEMULIHARAAN TASIK DI KOMPLEKS YAYASAN PAHANG DAN KAWASAN SEKITAR |
On-Going
| | |
| --- | --- |
| 2022 - Present | `SAYANGI DIRIMU? - PROGRAM PENDIDIKAN KESIHATAN SEKSUAL DAN REPRODUKTIF NEGERI SELANGOR |
| 2022 - Present | Selangor Mental Sihat Programme (SEHAT) 2022 |
| 2019 - Present | THE ASSOCIATION OF ANTROPOMETRIC CHARACTERISTICS, HORMONAL ALTERATION AND OVARIAN VOLUME IN POLYCYSTIC OVARIAN SYNDROME |
| 2019 - Present | Formulating a Model for Sustainable Menstrual Hygiene practices among Bottom-40 Urban Young Women through Maternal involvement. |
| 2018 - Present | Climate Change, Extreme Rainfall and Flooding: Comparison of Waterborne Diseases at Pre, During, and Post Flood in Kuantan from 2004 to 2018. |
Publications
Article
| | |
| --- | --- |
| 2021 | Kemiskinan haid: krisis kesihatan awam yang perlu diakhiri. International Journal for Studies on Children, Women, The Elderly and Persons with Disabilities (IJCWED), 14 () pp. 109-112 |
| 2021 | Memperkasakan keusahawan sosial produk menstruasi bagi membasmi kemiskinan haid. International Journal for Studies on Children, Women, The Elderly and Persons with Disabilities (IJCWED), 14 () pp. 41-47 |
| 2021 | Non-communicable Diseases (NCDs) and modifiable risk Factors profiling among adults in a selected FELDA settlement in East Coast of Pahang. Malaysian Journal of Medicine and Health Sciences, 17 (Supp5) pp. 40 |
| 2020 | Prevalence and predictors of Pediculosis capitis among female primary school children in Kuantan, Pahang. IIUM Medical Journal Malaysia (IMJM), 18 (Supplementary Issue No 2) pp. 51-51 |
| 2019 | An overview of scheduled wastes management in Malaysia. Journal of Wastes and Biomass Management (JWBM), 1 (2) pp. 01-04 |
| 2019 | Effectiveness of school-based health education intervention on knowledge, attitude and practices in pediculosis capitis. International Journal for Studies on Children, Women, Elderly And Disabled, 7 () pp. 23-32 |
| 2019 | Health care waste management and sustainable development goals in Malaysia. Journal of Wastes and Biomass Management (JWBM), () pp. 18-20 |
| 2019 | Solid waste: its implication for health and risk of vector borne diseases. Journal of Wastes and Biomass Management, 1 (2) pp. 14-17 |
| 2019 | The changing incidence of dengue fever in Hulu Langat, Selangor: a 5-year registry-based analysis. Medical Journal of Malaysia, 74 (Supplement 2) pp. 147-147 |
| 2019 | Urbanisation effect on dengue cases in Hulu Langat, Selangor (2014-2018). Medical Journal of Malaysia, 74 (Supplement 2) pp. 156-156 |
| 2018 | Development of health education module for the school-based health education intervention to improve the knowledge, attitude and practices on pediculosis capitis. International Journal of Public Health and Clinical Sciences (IJPHCS), 5 (5) pp. 273-294 |
| 2018 | Recurrent infestation with pediculosis capitis among aged 10-11 students in Hulu Langat, Selangor. International Journal of Public Health and Clinical Sciences (IJPHCS, 5 (4) pp. 95-108 |
| 2017 | Prevalence and predictors of pediculosis capitis among primary school children in Hulu Langat, Selangor. Medical Journal of Malaysia, 72 (1) pp. 12-17 |
| 2016 | Assessing Malaysian disaster preparedness for flood. International Journal of Public Health and Clinical Sciences, 3 (2) pp. 1-15 |
Conference or Workshop Item
| | |
| --- | --- |
| 2021 | Kemiskinan haid: isu kesihatan awam yang perlu diakhiri. In: Persidangan Kependudukan Kebangsaan 2021 (PERKKS 2021), |
| 2021 | Strengthening community social resilience in the combat against Covid-19 through community-centred approaches. In: 1st National Biomedical Engineering Conference (NBEC 2021), |
| 2019 | Are you ready for sexual intercourse?. In: Family Health Talks, |
| 2019 | Factors associated with pediculosis capitis among primary school children in Kuantan, Pahang. In: 5th Medical Research Symposium, |
| 2019 | Is there any need for health intervention on pediculosis capitis in public primary schools in Kuantan, Pahang?. In: 5th Medical Research Symposium 2019, |
| 2019 | Prevalence and predictors of Pediculosis capitis among female primary school children in Kuantan, Pahang. In: 5th Medical Research Symposium 2019, |
| 2019 | Prevalence of Pediculosis and its predictors among urban primary school children in Kuantan, Pahang. In: 5th Medical Research Symposium 2019, |
| 2019 | Safe touch and unsafe touch. In: Seminar Pendidikan Seksualiti Kanak-kanak, |
| 2019 | Sharing moment : Master in Public Health Talent grooming Programme. In: Talent Grooming Programme, |
| 2019 | The changing incidence of dengue fever in Hulu Langat, Selangor: a 5-year registry-based analysis. In: 6th Asia-Pacific Conference on Public Health, |
| 2019 | Urbanisation effect on dengue cases in Hulu Langat, Selangor (2014-2018). In: the 6th Asia Pacific Conference on Public Health, |
Monograph