Staff Directory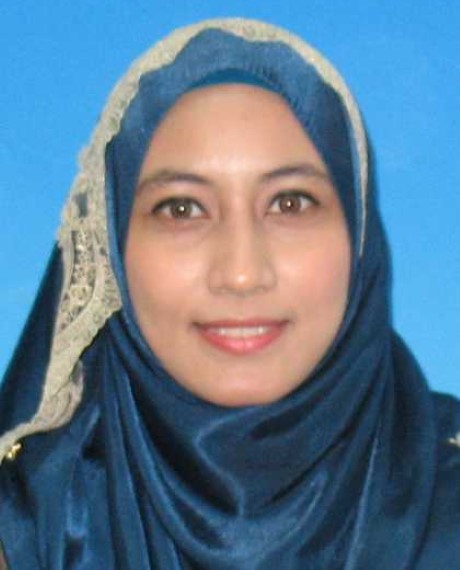 Academic Qualification
Post Doctoral - Doctor of Philosophy, Internatioanl Sharia'h Research Academy for Islamic Finance (ISRA)
Doctor of Philosophy (Built Environement) - Doctor of Philosophy, International Islamic University Malaysia
- Bachelor Degree, International Islamic University Malaysia
Puteri Nur Farah Naadia Bt Mohd Fauzi (Dr.)
Assistant Professor
IIUM Gombak Campus
KULLIYYAH OF ARCHITECTURE AND ENVIRONMENTAL DESIGN
---
Expert Profile
Putri Nur Farah is a teacher at the Department of Quantity Surveying, Kulliyyah of Architecture and Environmental Design (KAED). Currently, she is a post graduate student at the same department and waiting for the endorsement of her Ph.D.
She has worked with the industry i.e. Juruukur Bahan Malaysia (JUBM) and involved with the renovation of Monash University and Development of Emerald West Plan, Rawang. She is also actively involved with the society through professional boards as she is the Graduate Member of Board of Quantity Surveyor Malaysia (BQSM) and a Registered Member of Royal Institution of Surveyors Malaysia (RISM).
She is a member of the Procurement and Project Delivery System Research Unit, International Islamic University Malaysia, Kuala Lumpur and on the Editorial committee of the Journal of Quantity Surveying and Construction Business. She has presented and published works on quantity surveying, contract administration and Shariah compliance insurance (Takaful) for Construction. Her latest entry in the IIUM Research, Invention and Innovation Exhibition (IRIIE) 2014 was awarded the 'Gold Medal Award'.
Area of Specialisation
Engineering Tech ~ Applied Sciences And Technologies ~ Architecture ~ Built Environment - Doctor of Philosophy (Built Environement)
Teaching Responsibilities
| | |
| --- | --- |
| ADVANCED BUILDING CONSTRUCTION | 2020/2021 |
| DISSERTATION | 2015/2016 2016/2017 2017/2018 |
| ECONOMICS FOR QUANTITY SURVEYORS 1 | 2015/2016 |
| INTEGRATED MULTI DISCIPLINARY PROJECT 1 | 2015/2016 |
| INTERNATIONAL CONSTRUCTION PROCUREMENT | 2016/2017 |
| INTRODUCTION TO THE PROCESSES OF CONSTRUCTION PROCUREMENT | 2015/2016 2016/2017 |
| LEGAL STUDIES FOR QUANTITY SURVEYORS 1 | 2018/2019 2020/2021 2019/2020 |
| PRACTICAL TRAINING | 2018/2019 |
| PRIN. OF MEASUREMENT OF REINFORCED CONCRETE & STRUCTURAL STEEL WORKS | 2016/2017 2018/2019 2015/2016 2020/2021 |
| PRINCIPLES OF ISLAM IN CONSTRUCTION PROCUREMENT | 2018/2019 2016/2017 2017/2018 2019/2020 2020/2021 |
| PRINCIPLES OF MEASUREMENT OF BUILDING SERVICES AND EXTERNAL WORKS | 2015/2016 2016/2017 |
| SYSTEMS OF CONSTRUCTION PROCUREMENT | 2017/2018 2019/2020 2020/2021 2018/2019 2015/2016 |
Research Projects
Completed
| | |
| --- | --- |
| 2016 - 2019 | A Study on the Need for a Comprehensive Guideline on Design and Planning (Quality and Standards) of Low-Cost Housing for Shari'ah Compliant |
| 2015 - 2021 | Developing A Proposed Model For Zakat-Waqaf Collaboration In The Provision Of Appropriate Housing For Needy Muslims In Malaysia |
On-Going
| | |
| --- | --- |
| 2016 - Present | Development of An Innovative Model to Empower Wakaf Authorities in the Provision of Affordable Housing |
| 2016 - Present | Risk management in the Provision of Wakaf-Zakat Housing |
| 2016 - Present | Developing a Framework for Determining Adequacy, Currency and Sufficiency of Haddul Kifayah and their Application in the Provision of Housing for The Ummah |
| 2016 - Present | Determining the benchmark for Shariah legitimacy in the provision of Wakaf-Zakat housing |
| 2016 - Present | Critical Success Factor (CSF) in the Provision of Wakaf Zakat Housing: Design and Standard |
| 2016 - Present | A Study into Procurement and Project Delivery System to Empower Wakaf-Zakat in the Provision of Housing for the Ummah |
| 2015 - Present | Young Graduates? Affordability in the Provision of Decent Accommodation in the Klang Valley |
| 2009 - Present | Procurement and Project Delivery System Research Unit |
Award & Recognition
| | | |
| --- | --- | --- |
| 01 Jan, 2019 | Associate Junior Member - Chartered Institute of Islamic Finance Professionals (CIIF) | International |
Publications
Article
Conference or Workshop Item
| | |
| --- | --- |
| 2019 | Classification and types of risk for properties belonging to low-income and poor individuals in Malaysia. In: International Conference on Built Environment and Engineering 2018 - "Enhancing Construction Industry Through IR4.0" (IConBEE2018), |
| 2019 | Empowering wakaf and zakat in the provision of affordable housing through collaborative procurement. In: International Conference on Built Environment and Engineering 2018 (IConBEE 2018), |
| 2017 | iProcure or shariah compliant procurement framework for wakaf and zakat funded buildings and infrastructure works. In: Muktamar WAQF IQLIMI 2017, The 4th ASEAN WAQF Seminar 2017: The Sustainability of Waqf & Islamic Social Finance in Enhancing the Development of Global Ummah, |
| 2017 | Protection of wakaf-zakat properties for the needy and poor via takaful. In: 4th International conference on masjid, zakat and waqf management 2017 (i-MAF 2017), |
| 2017 | Shariah principles in the procurement of buildings and infrastructure works. In: 4th International Conference on Masjid, Zakat and Waqf Management 2017 (i-MAF 2017), |
| 2016 | A review on the application of Bills Of Quantities (BQ) in construction project procurement. In: International Conference on Business and Technology Management 2016, |
| 2016 | A review on The Malaysian Public Private Partnership (PPP). In: International Conference on Business and Technology Management 2016, |
| 2016 | ASEAN economic community: Awareness and acceptance of selected member countries. In: International Conference on Business and Technology Management 2016, |
| 2016 | ASEAN economic community: The potential impacts of labour mobility on the economy and construction industry. In: International Conference on Business and Technology Management 2016, |
| 2016 | Assessing the prospect of using Tahkim as a Shariah-compliant ADR for resolving construction disputes. In: International Conference on Business & Technology Management, |
| 2015 | Ascertaining transparency and accountability in the practice of assessment of claims for loss and damage in contractor's all risks (car) takaful. In: 3rd AICIF Asean International Conference on Islamic Finance 2015, |
| 2015 | Protecting zakat and waqaf assets through takaful. In: 3rd ASEAN International Conference on Islamic Finance (AICIF 2015), |
| 2015 | Shariah compliance assessment of construction takaful claims for loss and damage. In: 14th Management in Construction Research Association (MiCRA 2015) Conference and Annual General Meeting, |
| 2015 | Strengthening the maqasid al-shariah contents in undergraduate quantity surveying programme at KAED,IIUM. In: 2nd International Conference on Thoughts on Human Sciences in Islam (IC-THUSI), |
| 2015 | Theoretical and practical issues and challenges in takaful for construction works. In: THE 3RD IIUM – KYOTO UNIVERSITY RESEARCH COLLOQUIUM, |
| 2013 | The procedures and methods of assessment of construction works loss for Takaful in Malaysia. In: 12th Management in Construction Research Association (MiCRA 2013) Conference and Annual General Meeting, |
Book Section