Staff Directory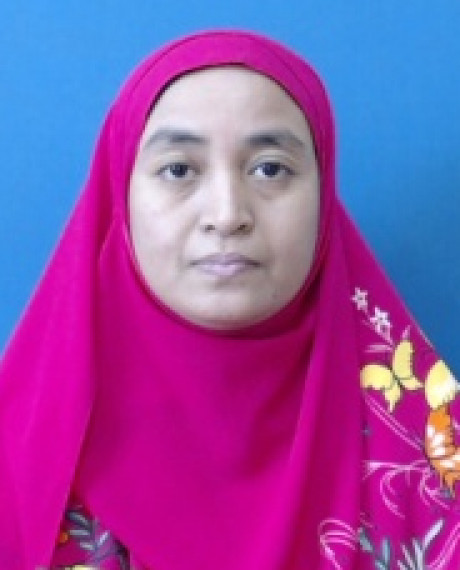 Academic Qualification
Master of Nursing Science - Masters Degree, Institute of Nursing, Yangon
Teaching English To Speakers Of Other Languages - Advanced Diploma, Special Langyage Centre
Bachelor of Nursing Science - Bachelor Degree, Institute of Nursing, Yangon
Cho Cho Zaw
Lecturer (PTH)
IIUM Kuantan Campus
KULLIYYAH OF NURSING
---
Expert Profile
Cho Cho Zaw @ Raheema obtained his B.Sc (Nursing), and M.Sc (Nursing) from University of Nursing, Yangon, Myanmar. Upon completion of her Bachelor of Nursing Science Degree, she contributed in various clinical settings such as Chest Medical Unit, Cardiac Surgical Unit and Intensive Care Unit of Yangon General Hospital, Yangon, Myanmar since 1999. She completed her Master of Nursing Science Degree in 2006. She came to Malaysia in 2008 and worked as a lecturer at the UCSI University, Kuala Lumpur in which her responsibilities include teaching both local, and international nursing students, coordinating the subjects, involving in curriculum preparation and supervising students' research. She also received Diploma in "Teaching English as a Second Language" (TESOL) in 2015. Presently Cho Cho Zaw is a Lecturer at the Department of Professional Nursing Studies, Kulliyyah of Nursing, IIUM, Kuantan.

Area of Specialisation
Medical And Health ~ Medical And Health Sciences ~ Nursing ~ Other Nursing n.e.c.
Professional Membership
2019: Member of Profesional Body / Association: (member), Academic Staff Association, IIUM
Teaching Responsibilities
| | |
| --- | --- |
| APPLIED BEHAVIORAL SCIENCE IN NURSING | 2015/2016 |
| FINAL YEAR RESEARCH PROJECT I | 2022/2023 2021/2022 2020/2021 2019/2020 |
| FINAL YEAR RESEARCH PROJECT II | 2022/2023 2021/2022 2020/2021 |
| FUNDAMENTAL NURSING PRACTICE | 2016/2017 |
| GASTROINTESTINAL,HEPATOBILIARY AND NEUROLOGICAL NURSING | 2018/2019 2017/2018 |
| HEALTH ASSESSMENT,THERAPEUTIC INTERVENTION & DRUG ADMIN. IN NURSING | 2021/2022 2020/2021 2019/2020 2018/2019 |
| HEMOPOIETIC AND MUSCULOSKELETAL NURSING | 2016/2017 2015/2016 |
| INNOVATION IN NURSING | 2021/2022 2019/2020 2018/2019 |
| INTEGRATED NURSING PRACTICE | 2016/2017 |
| INTEGRATED NURSING SCIENCES | 2016/2017 |
| INTEGRATED NURSING SCIENCES (FINAL PROFESSIONAL EXAMINATION) | 2022/2023 2021/2022 2018/2019 2017/2018 |
| INTEGRATED NURSING SCIENCES(FINAL PROFESSIONAL EXAMINATION) | 2021/2022 2020/2021 2019/2020 |
| INTRODUCTION TO BEHAVIOURAL SCIENCES IN NURSING | 2015/2016 |
| ISSUES, CHALLENGES AND FUTURE TRENDS IN NURSING | 2022/2023 2021/2022 2020/2021 2019/2020 |
| MANAGEMENT AND ADMINISTRATION IN NURSING | 2020/2021 2019/2020 |
| MEDICAL SOCIOLOGY, PSYCHOLOGY AND TRANSCULTURAL NURSING | 2022/2023 2021/2022 2020/2021 2019/2020 2018/2019 2017/2018 2016/2017 |
| MEDICAL-SURGICAL NURSING PRACTICE 1 | 2015/2016 |
| MICROBIOLOGY, IMMUNOLOGY AND PARASITOLOGY | 2015/2016 |
| RESEARCH PROJECT FINAL | 2017/2018 2016/2017 |
| RESEARCH PROJECT PROPOSAL | 2017/2018 2016/2017 |
| THEORY, ETHICS AND PROFESSIONALISM IN NURSING | 2019/2020 2017/2018 |
Research Projects
Completed
| | |
| --- | --- |
| 2016 - 2020 | A Review On Pet -Facilitated-Therapy-A Trend In The Treatment Of Mental Health And Disabilities |
On-Going
| | |
| --- | --- |
| 2022 - Present | Nursing Education in Malaysia for the 21st Century: An analysis of Flexible Learning to Teach Clinical Skills to Nursing Students |
| 2022 - Present | Psychology and Sociology in Nursing from Islamic Perspective |
| 2022 - Present | Introduction to Islamic Ethics, Theory and Professionalism in Nursing |
Publications
Article
| | |
| --- | --- |
| 2023 | An association between social media addiction and academic performance among undergraduate nursing students from IIUM Kuantan. Scholars Journal of Applied Medical Sciences, 11 (5) pp. 905-911 |
| 2022 | A rapid systematic review: effects of Covid-19 on mental health and well-being of the university students. Scholars Journal of Applied Medical Sciences, 10 (9) pp. 1520-1527 |
| 2022 | Psychological impact during Covid-19 pandemic and academic performance in emergency remote teaching and learning (ERTL) among IIUM Kuantan nursing students. Psychological Impact during COVID-19 Pandemic and Academic Performance in Emergency Remote Teaching and Learning (ERTL) among IIUM Kuantan Nursing Students, 10 (7) pp. 1142-1149 |
| 2021 | Association between social media addiction and mental health among International Islamic University Malaysia (IIUM) undergraduate nursing Students. International Journal of Care Scholars, 4 (Supp. 1) pp. 32-39 |
| 2021 | Knowledge and practices of menstrual hygiene among nursing students in IIUM Kuantan. Scholars Journal of Applied Medical Sciences, 9 (9) pp. 1411-1417 |
| 2020 | Review: the impact of covid-19 and possible mechanisms on prevention of suicidal ideations. Scholars Journal of Applied Medical Sciences, 8 (11) pp. 2473-2489 |
| 2019 | Attitude and effectiveness of the use of technology-based learning among IIUM nursing students.. Journal of Information System and Technology Management, 4 (11) pp. 84-94 |
| 2019 | Harm reduction and animal welfare in the use of pet facilitated therapy (PFT) from one health perspective. Scholars Journal of Applied Medical Sciences, 7 (1.62) pp. 3938-3946 |
| 2019 | Potential benefits of pet-facilitated therapy (PFT) in people with disabilities. Scholars Journal of Applied Medical Sciences, 7 (11) pp. 3626-3633 |
| 2019 | Review: A study on pet facilitated therapy (PFT) in mental health disorders.. Scholars Journal of Applied Medical Sciences, 7 (Volume-7: Issue-1) pp. 386-389 |
| 2019 | The impact of food animal welfare on human wellbeing: scientific and Islamic perspectives. International Journal of Modern Trends in Social Sciences, 2 (8) pp. 12-22 |
| 2019 | The potential benefits of pet-facilitated therapy (Pft) in the juvenile delinquents. Scholars Journal of Applied Medical Sciences, 7 (Issue 10) pp. 3404-3409 |
| 2018 | Five pillars of Islam in relation to physical health, spiritual health and nursing implications. International Medical Journal Malaysia, 17 (special issue 1) pp. 105-108 |
| 2018 | Perceived level of stress and coping strategies among International Islamic University Malaysia (IIUM) nursing students. Scholars Journal of Applied Medical Sciences (SJAMS), 6 (7) pp. 2786-2794 |
| 2017 | Potential benefits of Pet-Facilitated-Therapy (PFT) in children with Autism Spectrum Disorder (ASD). Scholars Journal of Applied Medical Sciences (SJAMS), 5 (4B) pp. 1319-1325 |
| 2017 | Secondary school girls' knowledge and practice on human papillomavirus (HPV), cervical cancer and human papillomavirus (HPV) vaccination in Kuantan, Pahang, Malaysia. MRIMS Journal of Health Sciences, 5 (1) pp. 36-40 |
| 2017 | The effect and benefits of pet facilitated therapy (PFT) in the elderly. Scholars Journal of Applied Medical Sciences (SJAMS), 5 (12C) pp. 4954-4960 |
| 2017 | The status and rights of women mentioned in Islam. International Journal for Studies on Children, Women, Elderly And Disabled, 1 (1) pp. 135-142 |
| 2016 | A review on animal-assisted therapy and activities for healthcare and teaching of children. Journal of Education and Social Science (JESOC), 5 (3) pp. 40-46 |
| 2016 | Animal care: an Islamic perspective with particular reference to unwanted pets- stray dogs and cats. International Journal of Business, Economics and Law, 9 (5) pp. 153-165 |
Conference or Workshop Item