Staff Directory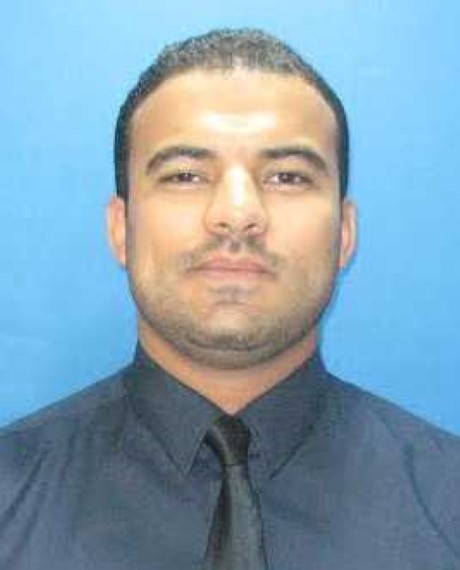 Academic Qualification
PhD in Pharmaceutical Sciences (Pharmacy Practice) - Doctor of Philosophy, International Islamic University Malaysia
Degree of Clinical Pharmacy "PharmD" - Masters Degree, University of Alexandria
Bachelor of Pharmaceutical Sciences - Bachelor Degree, University of Alexandria
Postgraduate Diploma in Islamic Studies - Diploma, International Islamic University Malaysia
Practical and Practice of Clinical Research - Certificate, Harvard Medical School
Mohamed Hassan Abdelaziz Elnaem (Dr.)
Assistant Professor
IIUM Kuantan Campus
KULLIYYAH OF PHARMACY

Other's position:
Coordinator, Kulliyyah of Pharmacy
---
drmelnaem@iium.edu.my
3122
Expert Profile
Dr. Mohamed Hassan Elnaem graduated with a Bachelor in pharmaceutical sciences (2006), then he obtained a postgraduate clinical pharmacy degree (PharmD 2010). Both academic degrees were from Alexandria University, Egypt. Also, he got a post-graduate certificate in clinical research from Harvard Medical School, USA (2012) then he has been certified as a pharmacotherapy specialist from the American Board of pharmacy specialties (2014). Then, he obtained his PhD in Pharmacy Practice (Malaysia, 2018). His research interests are Quality use of medicines (cardiovascular, diabetes and antimicrobial medications), prescribing-improvement and pharmacist-led interventions, pharmacy education (experiential learning). He has published several research articles in reputable international journals. Also, he served as a reviewer for international journals such as Journal of pharmacy education, Journal of pharmacy practice, Risk Management and Health care policy, Integrated Pharmacy Research and Practice, BMJ and SAGE open journals. Currently, he has been appointed as a leader for the quality use of medicines (QUM) research group. Recently, he has been appointed as a section editor for pharmacy practice in the newly established IIUM Journal of Pharmacy. Presently Dr. Mohamed Hassan Elnaem is an Assistant Professor at the Department of Pharmacy Practice, Kulliyyah of Pharmacy, IIUM.
Area of Specialisation
Medical And Health ~ Medical And Health Sciences ~ Pharmacy ~ Social and Administrative Pharmacy
Medical And Health ~ Medical And Health Sciences ~ Pharmacology ~ Therapeutics
Medical And Health ~ Medical And Health Sciences ~ Pharmacy ~ Cardiovascular Pharmacy
Professional Membership
2020 - 2021: Member of Profesional Body / Association: (Member), International Pharmaceutical Federation
2021 - 2021: Member of Profesional Body / Association: (Associate Member), Malaysian Pharmacists Society
Teaching Responsibilities
| | |
| --- | --- |
| ANTI-INFECTIVE AGENTS | 2021/2022 |
| ANTI-INFECTIVES AGENTS | 2018/2019 2017/2018 |
| BASIC AND CLINICAL PHARMACOKINETICS | 2021/2022 |
| BODY SYSTEM & THERAPEUTICS I : CARDIOVASCULAR & HAEMATOLOGY | 2021/2022 2020/2021 |
| BODY SYSTEM & THERAPEUTICS II : RESPIRATORY & URINARY SYSTEM | 2021/2022 2020/2021 |
| BODY SYSTEM & THERAPEUTICS III: MSK SYSTEM & SENSORY ORGANS | 2021/2022 |
| BODY SYSTEM & THERAPEUTICS V: ENDOCRINE & REPRODUCTIVE SYSTEMS | 2021/2022 |
| BODY SYSTEM & THERAPEUTICS VI : CENTRAL NERVOUS SYSTEM | 2021/2022 |
| BODY SYSTEM I : CARDIOVACULAR & HAEMATOLOGY | 2020/2021 2019/2020 2018/2019 |
| BODY SYSTEM II : RESPIRATORY & URINARY SYSTEM | 2017/2018 2016/2017 |
| CLINICAL PHARMACOKINETICS | 2021/2022 2020/2021 2019/2020 2017/2018 2016/2017 |
| COMMUNITY PHARMACY POSTING | 2020/2021 2019/2020 2018/2019 |
| COMMUNITY PHARMACY PRACTICE | 2021/2022 2020/2021 2019/2020 2017/2018 2016/2017 |
| COMMUNITY POSTING | 2017/2018 |
| HOSPITAL PHARMACY PRACTICE | 2021/2022 |
| HOSPITAL ATTACHMENT | 2019/2020 |
| HOSPITAL PHARMACY PRACTICE | 2020/2021 2019/2020 2018/2019 2017/2018 2016/2017 |
| INNOVATIONS IN PHARMACY PRACTICE | 2021/2022 2020/2021 2019/2020 2016/2017 |
| INTRODUCTION TO PHARMACY PRACTICE | 2018/2019 2017/2018 2016/2017 |
| ISLAMIC INPUT IN PHARMACY | 2018/2019 |
| PHARMACOECONOMICS | 2017/2018 2016/2017 |
| PHARMACOEPIDEMIOLOGY AND PHARMACOECONOMICS | 2021/2022 2020/2021 |
| PHARMACOTHERAPEUTICS ATTACHMENT | 2021/2022 2020/2021 2019/2020 2018/2019 |
| PHARMACY MANAGEMENT AND ADMINISTRATION | 2020/2021 2019/2020 2018/2019 2017/2018 2016/2017 2015/2016 |
| PHARMACY MANAGEMENT AND ENTREPRENEURSHIP | 2021/2022 |
| PT I : CVS, HAEMATOLOGY & RESPIRATORY DISORDERS | 2020/2021 2019/2020 2018/2019 2017/2018 2016/2017 |
| PT II : GIT, HEPATOBILIARY, GUT & MSK | 2020/2021 2019/2020 2018/2019 2017/2018 2016/2017 2015/2016 |
| PT III : ENDOCRINE, CNS, PSYCHIATRY & OTHER DISEASES | 2021/2022 2020/2021 2019/2020 2018/2019 2017/2018 2016/2017 2015/2016 |
| PT IV : INTERN MED, PSYCH, PAED, SURGERY AND O&G DISORDERS | 2017/2018 2016/2017 2015/2016 |
| RENAL PHARMACY | 2021/2022 2020/2021 2019/2020 2018/2019 2017/2018 2016/2017 2015/2016 |
| RESEARCH IN PHARMACY (BIOSTATICS & PHARMACOEPIDEMIOLOGY) | 2016/2017 |
| RESEARCH IN PHARMACY (BIOSTATISTICS & PHARMACOEPIDEMIOLOGY) | 2017/2018 |
| RESEARCH IN PHARMACY (BIOSTATISTIC & PHARMACOEPIDEMIOLOGY) | 2020/2021 2019/2020 2018/2019 |
| RESEARCH PROJECT 1 | 2021/2022 2020/2021 |
| RESEARCH PROJECT-LITERATURE SEARCH | 2020/2021 2019/2020 2018/2019 |
Research Projects
Completed
| | |
| --- | --- |
| 2017 - 2020 | Evaluation of the factors associated with lipid-lowering therapy use among patients with type 2 diabetes mellitus and the impact of academic detailing. |
| 2016 - 2017 | Evaluation of lipid lowering therapy use among patients with type 2 diabetes mellitus in Pahang |
On-Going
| | |
| --- | --- |
| 2022 - Present | Telepharmacy Practice Module for Students (TPMS): Training and Upskilling of Malaysian Future Pharmacists to Provide Sustainable Remote Pharmaceutical Care Services |
| 2021 - Present | The Impact of Pharmacist-Led Intervention on Knowledge and Practice of Medication Storage and Disposal Centre SASMEC @IIUM |
| 2020 - Present | Investigating the Association Between Medication Regimen Complexity and Medication Adherence Among Geriatric Patients and the impact of an Integrated Intervention on Their Medication Adherence |
| - | Improving the Quality Use of the Prescribed Pharmacotherapy for Patients with Chronic Diseases: A Multifaceted Approach |
Award & Recognition
| | | |
| --- | --- | --- |
| 18 Oct, 2021 | Educational Grant Award - International Pharmaceutical Federation (FIP) | International |
| 12 Jul, 2018 | IIUM Quality Research Award - | University |
Publications
Article
| | |
| --- | --- |
| 2022 | Diabetes care and prevention services provided by pharmacists: progress made during the COVID-19 pandemic and the need for additional efforts in the post-pandemic era. Exploratory Research In Clinical and Social Pharmacy, 6 (100137) pp. |
| 2022 | Effect of B12 supplementation on renal anemia among hemodialysis patients at El-Najar hospital, Gaza strip. Journal of Renal Injury Prevention, 11 () pp. 1-5 |
| 2022 | Efficacy of nondiuretic pharmacotherapy for improving the treatment of congestion in patients with acute heart failure: a systematic review of randomised controlled trials. Journal of Clinical Medicine, 11 (11) pp. |
| 2022 | Impact of a 'Research in pharmacy' course on students' self-reported competence and confidence to conduct research: findings from a Malaysian university. Pharmacy Education, 22 (1) pp. 458 -465 |
| 2022 | Knowledge, attitude, and perception of public about participation in COVID-19 clinical trials: A study from Egypt and Saudi Arabia. Saudi Pharmaceutical Journal, () pp. |
| 2022 | Migrant workers, migrants, internally displaced persons, asylum seekers and refugees - The silent sufferers of the COVID-19 pandemic: A brief review of media reports. Journal of Concurrent Disorders, () pp. |
| 2022 | Mortality and its predictors among hospitalized patients with infections due to extended spectrum beta-lactamase (ESBL) Enterobacteriaceae in Malaysia: a retrospective observational study. Future Journal of Pharmaceutical Sciences, 8 (17) pp. |
| 2022 | Psychological impact of COVID-19 restrictions among individuals at risk of exercise addiction and their socio-demographic correlates: a Saudi Arabian survey study. Current Psychology, () pp. |
| 2022 | Telepharmacy knowledge, perceptions, and readiness among future Malaysian pharmacists amid the COVID-19 pandemic. Indian Journal of Pharmaceutical Education and Research, 56 (1) pp. 9-16 |
| 2022 | Types and costs of medications returned by outpatients at a Malaysian teachinghHospital: a one-year cross-sectional study. Journal of Pharmacy, 2 (2) pp. 141-148 |
| 2021 | Assessing the impact of clinical pharmacy services on the healthcare outcomes of patients attending an outpatient haemodialysis unit in a rural hospital in Egypt: a quasi-experimental study. Journal of Pharmaceutical Health Services Research, XX (XX) pp. 1-6 |
| 2021 | Associations between Socio-Demographic Factors and Hypertension Management during the COVID-19 Pandemic: Preliminary Findings from Malaysia. Int. J. Environ. Res. Public Health, 18 (17) pp. 1-14 |
| 2021 | Attitude, familiarity and religious beliefs about vaccination among health science and non-health science students in a Malaysian Public University. European Journal of Investigation in Health, Psychology and Education, 11 (4) pp. 1462-1473 |
| 2021 | Awareness of statin–food interactions using grapefruit as an example: a cross-sectional study in Eastern Province of Saudi Arabia. Journal of Pharmaceutical Health Service Research, () pp. 1-7 |
| 2021 | Cancer-Associated Thrombosis: a clinical scoping review of the risk assessment models across solid tumours and haematological malignancies. International Journal of General Medicine, 14 () pp. 3881-3897 |
| 2021 | Causes, nature and toxicology of fentanyl-analogues associated fatalities: a systematic review of case reports and case series. Journal of Pain Research, 14 () pp. 2601-2614 |
| 2021 | Causes, Nature and Toxicology of Tramadol-Associated Deaths Reported in the Peer-Reviewed Literature: A Systematic Review of Case Studies and Case Series. Drugs & Therapy Perspectives, () pp. |
| 2021 | COVID-19 vaccination attitudes, perceptions, and side effect experiences in Malaysia: do age, gender, and vaccine type matter?. Vaccines, 9 (10) pp. |
| 2021 | Disparity and compatibility, familiarity and perception among waterpipe tobacco smokers (shisha) in Malaysia: a comparative study. Archives of Pharmacy Practice, 12 (1) pp. 21-30 |
| 2021 | Knowledge and perceptions towards cardiovascular disease prevention among patients with type 2 diabetes mellitus: A review of current assessments and recommendations. Current Diabetes Reviews, 17 (4) pp. 503-511 |
| 2021 | Malaysian pharmacy students' perspectives on the virtual objective structured clinical examination during the coronavirus disease 2019 pandemic. Journal of Educational Evaluation for Health Professions, 18 (6) pp. 1-7 |
| 2021 | Pharmacy students' views on the objective structured clinical examination (OSCE): findings from two Malaysian universities. Pharmacy Education, 21 () pp. 39-44 |
| 2021 | Retrospective assessment of the reporting of adverse drug reactions in a Malaysian clinical training center: A short communication. Journal of Pharmacy & Bioallied Sciences, 13 (3) pp. 325-330 |
| 2021 | The intraperitoneal ondansetron for postoperative pain management following laparoscopic cholecystectomy: A proof-of-concept, double-blind, placebo-controlled trial. Biomedicine & Pharmacotherapy, 140 (111725) pp. 1-6 |
| 2020 | Awareness of the risk factors for heart attack among the general public in Pahang, Malaysia: a cross-sectional study. Risk Management and Healthcare Policy, 2020 (13) pp. 3089-3102 |
| 2020 | Cardiovascular outcomes and the use of oral antidiabetic drugs: a review of current evidence from observational studies. International Medical Journal Malaysia, 19 (3) pp. 100-110 |
| 2020 | Caring for patients with diabetes during COVID-19 pandemic: Important considerations for pharmacists. Research in Social and Administrative Pharmacy, () pp. |
| 2020 | Causes, nature and toxicology of fentanyl- associated deaths: a systematic review of deaths reported in peer-reviewed literature. Journal of Pain Research, 2020 (13) pp. 3281-3294 |
| 2020 | Evaluation of antibiotic prescribing pattern during hospitalisation: A preliminary clinical audit from a Malaysian teaching hospital. Journal of Pharmacy and BioAllied Sciences, 12 (6 (Supplement)) pp. S903-S903 |
| 2020 | Evaluation of the prescribing of proton pump inhibitors as stress ulcer prophylaxis for non-ICU patients in a Malaysian tertiary hospital. Drugs and Therapy Perspectives, () pp. |
| 2020 | Experiential learning in community pharmacy: online and remote teaching experience in Malaysian higher education. Pharmacy Education, 20 (2) pp. 29-30 |
| 2020 | Impact of medication regimen simplification on medication adherence and clinical outcomes in patients with long-term medical conditions. Patient Preference and Adherence, 2020 (14) pp. 2135-2145 |
| 2020 | Impact of pharmacist-led interventions on medication adherence and clinical outcomes in patients with hypertension and hyperlipidemia: A scoping review of published literature. Journal of Multidisciplinary Healthcare, 13 () pp. 635-645 |
| 2020 | Impact of pharmacist-to-prescriber educational intervention on statin therapy prescribing for type 2 diabetes mellitus patients in selected Malaysian primary care setting. Journal of Pharmacy And Bioallied Sciences, 12 (6 (Supp.2)) pp. 852-934 |
| 2020 | Knowledge and adherence to self-care practices among patients with type 2 diabetes mellitus: A review of influencing factors and interventions. Journal of Pharmacy and BioAllied Sciences, 12 (6 (Supplement)) pp. S903-S904 |
| 2020 | Knowledge and perceptions of patients with type 2 diabetes mellitus towards cardiovascular disease prevention: A review. Journal of Pharmacy and BioAllied Sciences, 12 (6 (Supplement)) pp. S903-S903 |
| 2020 | Knowledge and perceptions towards cardiovascular disease prevention among patients with type 2 diabetes mellitus: A review of current assessments and recommendations. Current Diabetes Reviews, () pp. |
| 2020 | Modulation of metabolic alterations of obese diabetic rats upon treatment with Salacca zalacca fruits extract using H NMR-based metabolomics. Food Research International, 137 () pp. |
| 2020 | Perceptions and attitudes of pharmacy students towards introducing research project-based learning module in a Malaysian public university. Pharmacy Education, 20 (1) pp. 127-134 |
| 2020 | Pharmacotherapy virtual attachment during COVID-19 pandemic: use of online experiential assessment in a Malaysian pharmacy school. Pharmacy Education, 20 (2) pp. 23-24 |
| 2020 | Prescribing pattern of dipeptidyl peptidase 4 inhibitors and level of HBA1C target achievements among outpatients with type 2 diabetes mellitus in a Malaysian university teaching hospital. The Romanian Journal of Diabetes, Nutrition and Metabolic Diseases, 27 (4) pp. 396-402 |
| 2020 | Renal outcomes associated with the use of non-insulin antidiabetic pharmacotherapy: a review of current evidence and recommendations. International Journal of General Medicine, 2020 (13) pp. 1395-1409 |
| 2020 | Simulation-based learning and assessment for hospital pharmacy service experience among final year pharmacy students in Malaysia. Pharmacy Education, 20 (2) pp. 25-26 |
| 2020 | The association of dietary behaviors and practices with overweight and obesity parameters among Saudi university students. Plos One, 15 (9) pp. 1-15 |
| 2019 | Analysis of drug-related problems identified by future pharmacists in medical wards of tertiary hospitals in the state of Pahang, Malaysia. Journal of Young Pharmacists, 11 (1) pp. 77-81 |
| 2019 | Effectiveness and prescription pattern of lipid-lowering therapy and its associated factors among patients with type 2 diabetes mellitus in Malaysian primary care settings. Therapeutics and Clinical Risk Management, 15 () pp. 137-145 |
| 2019 | Knowledge of the risk factors of non-communicable diseases (NCDs) among pharmacy students: findings from a Malaysian university. International Journal of Health Promotion and Education, 57 (4) pp. 217-228 |
| 2019 | Pharmacist-led academic detailing improves statin therapy prescribing for Malaysian patients with type 2 diabetes: Quasi-experimental design. PLOS ONE, 14 (9) pp. 1-13 |
| 2018 | Erectile dysfunction. Malaysian Academy of Pharmacy MAP e Learning Portal, () pp. |
| 2018 | Impact of educational outreach intervention on enhancing health care providers' knowledge about statin therapy prescribing in Malaysian patients with type 2 diabetes mellitus. Journal of Evaluation in Clinical Practice, 24 (3) pp. 521-527 |
| 2018 | Knowledge and perceptions toward cardiology pharmacy education and training: Malaysian pharmacy students' perspectives. Currents in Pharmacy Teaching and Learning, 10 (4) pp. 453-462 |
| 2018 | Use of oral cleaning devices and their perceived benefits among Malaysians in Kuala Lumpur and Johor Bahru: An exploratory structured approach. Journal of Pharmacy and Bioallied Sciences, 10 (4) pp. 216-225 |
| 2017 | Assessment of lipid-lowering therapy prescribing among patients with type 2 Diabetes Mellitus in Malaysian primary care settings. Value in Health, 20 (9) pp. A486 |
| 2017 | Board specialty certifications for pharmacists in Arab countries: current needs and recommendations. Archives of Pharmacy Practice, 8 (1) pp. 1-2 |
| 2017 | Evaluation of proton pump inhibitors prescribing among non-critically ill hospitalized patients in a Malaysian tertiary hospital. Journal of Applied Pharmaceutical Science, 7 (12) pp. 077-083 |
| 2017 | Evaluation of statin therapy prescribing among hospitalized patients with type 2 diabetes mellitus: findings from two Malaysian tertiary hospitals. Value in Health, 20 () pp. A-178 |
| 2017 | Mobile applications in clinical practice: What is needed in the pharmacy scenario?. Archives of Pharmacy Practice, 8 (1) pp. 3-7 |
| 2017 | Osteoporosis knowledge among future healthcare practitioners: Findings from a Malaysian public university. Journal of Pharmacy And Bioallied Sciences, 9 (2 (April-June)) pp. 115-120 |
| 2017 | Patterns of statin therapy prescribing among hospitalized patients with type 2 diabetes mellitus in two Malaysian tertiary hospitals. Tropical Journal of Pharmaceutical Research, 16 (12) pp. 3005-3011 |
| 2017 | Statin therapy prescribing for patients with type 2 diabetes mellitus: a review of current evidence and challenges. Journal of Pharmacy and Bioallied Sciences, 9 (2) pp. 80-87 |
| 2017 | The future of pharmaceutical care in Malaysia: pharmacy students' perspectives. Pharmacy Education, 17 (1) pp. 215-222 |
| 2016 | Use and perceived benefits of mouthwash among Malaysian adults: An exploratory insight. Journal of Advanced Oral Research, 7 (3 (September-December)) pp. 7-14 |
Conference or Workshop Item
| | |
| --- | --- |
| 2021 | Telepharmacy knowledge, attitude and practice among Egyptian pharmacists amid the COVID-19 Pandemic.. In: 2021 Annual Meeting of the American College of Clinical Pharmacy, |
| 2021 | The efficacy and safety of second-generation antipsychotics used in schizophrenia pharmacotherapy: A comparative review. In: 3 RD WORLD CONGRESS ON INTEGRATION & ISLAMICISATION 2021: "MENTAL HEALTH AND WELL BEING IN THE 4TH INDUSTRIAL REVOLUTION", |
| 2021 | The Responsibility of Pharmacists in Providing Medication Safety at the Transition of Care: The Development of a Study Protocol on Islamic Perception and Practice.. In: 3 RD WORLD CONGRESS ON INTEGRATION & ISLAMICISATION 2021: "MENTAL HEALTH AND WELL BEING IN THE 4TH INDUSTRIAL REVOLUTION", |
| 2021 | The table of self-accountability according to the purposes of Shariah and its impact on the integrity of an individual and society. In: 3rd World Congress on Integration and Islamicisation 2021, |
| 2021 | أثر الإرشاد الطب ي والروحي عل ي الصحة النفسیة للأم والأب اثناء مرض الطفل. In: 3RD World Congress on Integration and Islamicisation 2021, |
| 2020 | Diabetes care during COVID-19 pandemic: Important considerations for pharmacists. In: Caring for Patients during Covid19 Pandemic: A Pharmacist Perspective, |
| 2019 | Evaluation of antibiotic prescribing pattern during hospitalisation: A preliminary clinical audit from a Malaysian teaching hospital. In: International Conference on Pharmaceutical Research and Pharmacy Practice cum 14th IIUM-MPS Pharmacy Scientific Conference (ICPRP 2019), |
| 2019 | Knowledge and adherence to self-care practices among patients with type 2 diabetes mellitus: A review of influencing factors and interventions. In: International Conference on Pharmaceutical Research and Pharmacy Practice cum 14th IIUM-MPS Pharmacy Scientific Conference (ICPRP 2019), |
| 2019 | Knowledge and perceptions of patients with type 2 diabetes mellitus towards cardiovascular disease prevention: A review. In: International Conference on Pharmaceutical Research and Pharmacy Practice cum 14th IIUM-MPS Pharmacy Scientific Conference (ICPRP 2019), |
Book Section