Staff Directory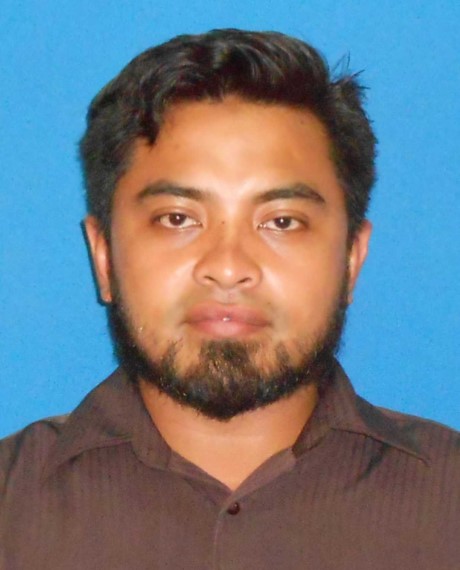 Academic Qualification
Ph.D in Fish Genetics and Breeding Science - Doctor of Philosophy, Tohoku University
Muhammad Fitri Bin Yusof (Dr.)
Assistant Professor
IIUM Kuantan Campus
KULLIYYAH OF SCIENCE
---
fitriyusof@iium.edu.my
2725
Expert Profile
Dr Muhammad Fitri received his PhD in fish genetics and breeding from Graduate School of Agriculture, Tohoku University.
Previously he received Bsc in Biology (Genetics) from National University Malaysia in 2008 and MSc in Animal Science from UPM in 2012.
Currently focusing research on molecular in aquatic organism and breeding for freshwater fish.
Area of Specialisation
Natural Science ~ Biological Sciences ~ Biodiversity and Conservation ~ Conservation Genetics
Natural Science ~ Biological Sciences ~ Biodiversity and Conservation ~ Genetic Diversity - GENETIC
Natural Science ~ Biological Sciences ~ Genetics ~ Population Genetics
Agricultural ~ Agricultural Science And Technology ~ Aquaculture ~ Brood Stock Management (Including Fry Production)
Professional Membership
2018 - 2019: Member of Profesional Body / Association: (member), Alumni
2018 - 2025: Member of Profesional Body / Association: (lifetime member), Malaysian Fisheries Society
2019 - 2020: Member of Profesional Body / Association: (Pengerusi Jawatankuasa Pembangunan Mahasiswa), Pertubuhan IKRAM Malaysia
2019 - 2020: Member of Profesional Body / Association: (member), Malaysian Nature Society
Teaching Responsibilities
| | |
| --- | --- |
| FINAL YEAR PROJECT (1) | 2020/2021 2017/2018 2016/2017 |
| FINAL YEAR PROJECT (2) | 2021/2022 2018/2019 2017/2018 |
| FISH BIOLOGY AND BEHAVIOR | 2022/2023 |
| FISH SYSTEMATIC | 2023/2024 |
| Fisheries Oceanography | 2021/2022 2020/2021 2019/2020 2018/2019 |
| HATCHERY DESIGN AND TECHNOLOGY | 2022/2023 2021/2022 2020/2021 2019/2020 2018/2019 2017/2018 2016/2017 |
| MARICULTURE TECHNOLOGY | 2023/2024 2022/2023 2021/2022 2019/2020 2018/2019 2017/2018 |
| MARINE EXPEDITION | 2022/2023 2021/2022 2020/2021 2019/2020 2018/2019 |
| NUTRITION AND FEEDING | 2022/2023 2021/2022 2020/2021 2019/2020 2018/2019 2017/2018 |
| SEED PRODUCTION AND CULTURE TECHNIQUE | 2023/2024 2022/2023 2021/2022 2020/2021 2019/2020 |
| USRAH IN ACTION 1 | 2021/2022 |
| USRAH IN ACTION 2 | 2022/2023 |
Research Projects
Completed
| | |
| --- | --- |
| 2020 - 2021 | Effective Stocking Density to Improved Survivality of Catfish Fingerling in Cement Tanks |
| 2020 - 2022 | PEMELIHARAAN DAN PEMULIHARAAN TASIK DI KOMPLEKS YAYASAN PAHANG DAN KAWASAN SEKITAR |
| 2020 - 2022 | Transfer of Breeding, Cultural Techniques and Disease Management for Patin Hitam (Pangasianodon hypopthalmus) among fish farmers in Pekan, Pahang. |
| 2018 - 2022 | DNA Barcoding and Molecular Phylogenetics of Sharks in Malaysia |
| 2016 - 2020 | The Abundance and Diversity of Fish Juvenile Fish in Pahang Coastal Area |
On-Going
| | |
| --- | --- |
| 2022 - Present | Transfer of Knowledge on Breeding and Larvae Rearing of Patin Siam |
| 2021 - Present | Encapsulation of Malaysian Patin Oil-loaded Alginate Microbeads Prototype for Supporting Children's Growth |
| 2019 - Present | Elucidating the roles of Triploidy on Disease Resistance in Highly Valued Patin Buah (Pangasius nasutus) |
Publications
Article
| | |
| --- | --- |
| 2021 | Effect of different salinity concentrations on hatching rate and larval development of Patin buah, Pangasius nasutus (Bleeker, 1863). Journal of Applied Aquaculture, () pp. 1-9 |
| 2020 | Moisture, ash and fat composition of Pangasianodon Hypophthalmus (Sauvage, 1878) and Pangasius Nasutus (Bleeker, 1863). International Journal of Allied Health Sciences, 4 (3 Special Issue: Current Research in Nutrition and Dietetics) pp. 1486-1495 |
| 2019 | Diversity of juvenile decapods in Penor river estuaries in Pahang. International Journal of Allied Health Sciences, 3 (3: Special Issue: Research Towards Sustainable Development Goals) pp. 762-762 |
| 2019 | Morphometric approaches as tools in revealing three-closely related catfish species (clariidae). International Journal of Allied Health Sciences, 3 (3) pp. 761 |
| 2019 | Population structure of landlocked Masu salmon (Onchorhynchus masou) in Tohoku region after Fukushima nuclear power plant incident. International JOurnal of Allied Health Sciences, 3 (3 Special Issue: Research Towards Sustainable Development Goals) pp. 763-763 |
| 2019 | Production of mitotic gynogenesis of Masu salmon in Japan using pressure shock. International Journal of Allied Health Sciences, 3 (3 Special Issue: Research Towards Sustainable Development Goals) pp. 764-764 |
| 2018 | science@iium. science@iium, (December 2018) pp. 1-40 |
| 2018 | Science@iium. science@iium, () pp. 1-40 |
| 2017 | Effect of radiocesium on mitochondrial DNA sequence in masu salmon. Nippon Suisan Gakkaishi, 83 (15) pp. 814-814 |
| 2015 | Cross-species amplification of microsatellite DNA markers and comparison on the sequence of microsatellite regions among Southeast Asian Catfish species. Fish Genetics and Breeding Science, 43 (2) pp. 49-57 |
| 2011 | Length-weight relationships of seven catfish species in peninsular Malaysia. Journal of Fisheries and Aquatic Science, 6 (7) pp. 828-833 |
Conference or Workshop Item
Book
| | |
| --- | --- |
| 2018 | The Oceanographer 2018. Institute of Oceanography (INOCEM), Kulliyyah of Science, International Islamic University Malaysia, ISBN: |
Book Section
Monograph