Staff Directory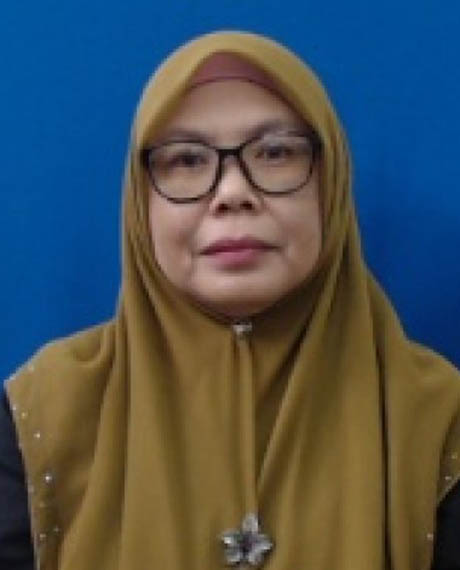 Academic Qualification
PhD in Family Law - Doctor of Philosophy, Glasgow Caledonian University
Master in Civil and Islamic Law - Masters Degree, International Islamic University Malaysia
Bachelor in Syariah - Bachelor Degree, International Islamic University Malaysia
Bachelor in Law - Bachelor Degree, International Islamic University Malaysia
Nora Binti Abdul Hak (Prof. Dr.)
Professor
IIUM Gombak Campus
AHMAD IBRAHIM KULLIYYAH OF LAWS
---
Expert Profile
Nora Abdul Hak obtained her LL.B (Hons), LL.B (Shariah) and MCL (IIUM) degrees from the International Islamic University Malaysia. In 1991, she joined the University as an assistant lecturer, and in 1997, pursued her Ph.D studies at the Glasgow Caledonian University, Glasgow, Scotland and was awarded a Ph.D in Family Mediation in 2002. Her thesis is entitled Family Mediation and Tahkim (Arbitration) in Resolving Family Disputes. She teaches and researches in Family Law, Islamic Jurisprudence, Alternative Dispute Resolution (ADR), Law of Probate and Succession, and Islamic Legal System. She has published in various refereed law journals and has delivered conference and seminar papers in Malaysia as well as overseas.
She was a visiting academic at the Sutherland School of Law, University College Dublin, Ireland in 2013. She was also a visiting fellow at Asian Law Institute (ASLI) of the National University of Singapore in 2005 and a guest lecturer at the Cairo University, Egypt in 2007.
She is a member of the following organisations: Pertubuhan Pembangunan Penduduk Malaysia (PPPM), Asia Pacific Mediation Forum (APMF) and Bahagian Sokongan Keluarga (BSK), Jabatan Kehakiman Syariah Malaysia.
Presently, Dr. Nora is a Professor at Ahmad Ibrahim Kulliyyah of Laws. She was a coordinator for public lectures of the Kulliyyah. She was awarded the best FRGS research findings award (phase 2011) by the Ministry of Education Malaysia.
Area of Specialisation
Social Science ~ Social Science ~ Syariah Law ~ Islamic Family Law - PhD in Family Law
Professional Membership
2011 - 2013: Member of Profesional Body / Association, Pertubuhan Pembangunan Penduduk Malaysia
2014: Member of Profesional Body / Association: (Member), National Council of Professors, Malaysia
2018 - 2020: Member of Profesional Body / Association: (Member), Disciplinary Committee Panel of The Bar Council
Teaching Responsibilities
| | |
| --- | --- |
| ALTERNATIVE DISPUTE RESOLUTION | 2022/2023 2021/2022 2020/2021 2019/2020 2018/2019 2017/2018 2016/2017 2015/2016 2014/2015 2012/2013 |
| ALTERNATIVE DISPUTE RESOLUTION IN ISLAMIC LAW | 2021/2022 2020/2021 2018/2019 2016/2017 2015/2016 2014/2015 2013/2014 |
| ALTERNATIVE DISPUTE RESOLUTIONS | 2012/2013 2009/2010 2008/2009 2007/2008 |
| ALTERNATIVE DISPUTES RESOLUTION | 2011/2012 2010/2011 |
| COMPARATIVE FAMILY LAW | 2010/2011 2005/2006 |
| FAMILY LAW | 1992/1993 |
| FAMILY LAW I | 2009/2010 2008/2009 2002/2003 1996/1997 1995/1996 1994/1995 1993/1994 |
| FAMILY LAW II | 2009/2010 2008/2009 2006/2007 2004/2005 2003/2004 1996/1997 1994/1995 1993/1994 1991/1992 |
| FAMILY MANAGEMENT & PARENTING | 2012/2013 2011/2012 |
| INTRODUCTION TO LAW | 2003/2004 2002/2003 |
| ISLAMIC FAMILY LAW | 2017/2018 2012/2013 |
| ISLAMIC FAMILY LAW I | 2004/2005 |
| ISLAMIC FAMILY LAW II | 2004/2005 2003/2004 |
| ISLAMIC LEGAL SYSTEM | 1992/1993 |
| ISLAMIC LEGAL SYSTEM I | 1994/1995 1993/1994 1991/1992 |
| ISLAMIC LEGAL SYSTEM II | 1994/1995 1993/1994 1991/1992 |
| LAW AND SOCIETY I | 1993/1994 |
| MALAYSIAN LEGAL SYSTEM I | 1995/1996 1994/1995 |
| MALAYSIAN LEGAL SYSTEM II | 1996/1997 1994/1995 1993/1994 |
| PROBATE AND LAW OF SUCCESSION I | 2005/2006 |
| PROBATE AND THE LAW OF SUCCESSION I | 2006/2007 2005/2006 2004/2005 2003/2004 2002/2003 |
| UNDANG-UNDANG KELUARGA ISLAM | 2015/2016 2014/2015 2012/2013 |
| UNDANG-UNDANG KELUARGA ISLAM 1 | 2010/2011 2009/2010 2008/2009 2006/2007 2005/2006 |
| UNDANG-UNDANG KELUARGA ISLAM 2 | 2010/2011 2009/2010 2008/2009 2007/2008 2006/2007 |
| USUL AL FIQH II | 2019/2020 2018/2019 2017/2018 2016/2017 2015/2016 2014/2015 2012/2013 2011/2012 2010/2011 2009/2010 |
Research Projects
Completed
| | |
| --- | --- |
| 2017 - 2018 | Kajian Pemantauan Isu-Isu Pasca Perceraian dan Penyelesaiannya |
| 2016 - 2019 | Establishing the Legal Framework for Resolving Private International Law Issues Arising from Matrimonial Disputes in Malaysia |
| 2016 - 2020 | Guidelines for the Enhancement of Mediation as an Alternative Dispute Resolution in Malaysia |
| 2014 - 2019 | The Role of Chinese Muslim in the Malaysian Nation Building |
| 2014 - 2018 | Formulation of Legal Framework for Shared Parenting in Custodial Disputes in Malaysia: Protecting Welfare of the Child After Marital Separation |
| 2013 - 2018 | Formulation of Legal Framework for Division of Matrimonial Property After Divorce: Incorporating Elements of Future Business Interest |
| 2013 - 2017 | Legal Framework for Community Mediation in Malaysia : Exploring the Suitable Structure |
| 2012 - 2014 | Harmonization Between International Human Rights and Islam in the Context of Muslim Society in Malaysia: Towards an Islamic Model |
| 2012 - | Contemporary Fiqh Research Unit (CFRU) |
| 2012 - 2015 | Elopment Lombok Style : Exploring the Behavioural Patterns of Parties and their Implication in Developing the Socio Legal Framework for Malaysia |
| 2011 - 2011 | Right of A Child to Maintenance: Harmonising the Laws in Malaysia |
| 2011 - 2013 | Alternative Dispute Resolution (ADR) in Islam (KVC Project 2011) |
| 2011 - 2015 | Formulation of a Legal Framework for Sustaining Family Institution in Malaysia |
| 2011 - 2014 | Establishing a Model for Family Mediation in Malaysia: Replacing the Marriage Tribunal Under the National Registration Department |
| 2011 - 2013 | Role of the Family Support Division (Bahagian Sokongan Keluarga) of the Syariah Judiciary Department Malaysia in Helping Single Mothers in Malaysia (RU 2011) |
| 2010 - 2011 | A Study on CEDAW and its Impact on The Right of Women |
| 2009 - 2011 | The Law of Wills and Intestacy in Malaysia |
| 2008 - 2011 | Should Compulsory Mediation be Introduced in Malaysia? |
| 2008 - 2011 | Qualities of a Mediator in Family Disputes: The Shariah Perspective |
| 2007 - 2015 | Islamic Family law in Malaysia: A Practical Approach |
On-Going
| | |
| --- | --- |
| 2021 - Present | DEVELOPING A MEDIATION MODULE FOR THE ADMINISTRATIVE BODIES AS AN EFFICIENT MECHANISM FOR DISPUTE RESOLUTION IN THE ADMINISTRATION OF ESTATE |
| 2019 - Present | ESTABLISHING A REGULATORY FRAMEWORK FOR ONLINE OMBUDSMAN IN MALAYSIAN HIGHER EDUCATION SECTOR |
| 2018 - Present | The Influences of Islamic Civilization on Malay Muslim Women and Their Contributions in Malay Archipelago. |
| 2014 - Present | Establishing a Legal Framework for the Practice of Family Mediation in Malaysia |
| 2009 - Present | Family Law and Ethics Unit (FAME) |
| 2007 - Present | Alternative Dispute Resolution Research Unit (ADRU) |
| - | ENHANCING MEDIATION IN RESOLVING DISPUTES AMIDST COVID-19 |
Award & Recognition
| | | |
| --- | --- | --- |
| 24 Jul, 2019 | Book Publication Award - International Islamic University Malaysia | University |
| 04 Dec, 2015 | Award for 25 Years of Service - International Islamic University Malaysia | University |
| 02 Oct, 2015 | University Best Researcher Award 2015 (IRIIE 2015) - International Islamic University Malaysia | University |
| 02 Oct, 2015 | Department Best non-Indexed Journal Articles - AIKOL | KCDIO |
| 11 Jun, 2014 | IRIIE 2014 - IIUM | University |
| 20 Feb, 2013 | IRIIE 2013 - IIUM | University |
| 21 Feb, 2012 | IRIIE 2012 - International Islamic university Malaysia | University |
| 10 Feb, 2011 | IRIIE 2011 - RMC | University |
| 01 Jul, 2002 | Doktor Persuratan (Dr.) - Glasgow Caledonian University | University |
Publications
Article
| | |
| --- | --- |
| 2023 | Rethinking higher education services and complaint handling framework in Malaysia. UUM Journal of Legal Services, 14 (1) pp. |
| 2022 | Administration of estates: resolution of disputes in achieving sustainability among deceased's family. IIUM Law Journal, 30 (2) pp. |
| 2022 | Children with disabilities in Malaysia and their educational rights. International Journal of Academic Research in Progressive Education and Development, 11 (2) pp. 360-372 |
| 2021 | An empirical study on post divorce enforcement of court orders in Malaysia. IIUM Law Journal, 29 (S1) pp. 37-59 |
| 2021 | Muslim estate administration: the locus of Malaysian syariah court in Malaysia. International Journal of Islamic Thought, 19 (1) pp. 73-78 |
| 2021 | Repercussions of marital infidelity in Malaysia: a legal response. IIUm Law JOurnal, 29 (S1) pp. 91-109 |
| 2021 | The amendment to the law reform (marriage and divorce) act 1976: reconciling the irreconcilable. IIUM Law Journal, 29 (S1) pp. 1-15 |
| 2021 | The challenges in enforcing post divorce orders of native courts in east Malaysia. IIUM Law Journal, 29 (S1) pp. 17-35 |
| 2020 | Cross-border marriages in Malaysia: a reflection from survey. International Journal of Asian Social Science, 10 (6) pp. 287-294 |
| 2020 | Islamic perspective of women involvement in dispute resolution and maintaining peace at community level: case study in Malaysia and Pakistan. UiTM Journal of Legal Studies, 2 (2) pp. 33-42 |
| 2020 | Kajian sosioperundangan perkahwinan merentasi sempadan di nusantara. Journal of Nusantara Studies (JONUS), 5 (2) pp. 129-151 |
| 2020 | Perceptions of the disputing parties towards reconciliation process at the marriage tribunal in Malaysia. UiTM Journal Of Legal Studies, 2 (2) pp. 43-60 |
| 2020 | Reconciliation of marriage: A comparative overview of the law and practice in Bangladesh and Maldives. International Journal of Business Education and Management Studies (IJBEMS), 1 (1) pp. 1-19 |
| 2020 | Resolution of child custody dispute: legislative foundation and contemporary application of sulh in the shariah court of Malaysia (Mediasi dalam menyelesaikan isu penjagaan kanak-kanak: asas perundangan dan aplikasi sulh oleh mahkamah syariah di Malaysia ). Journal of Islam in Asia, 17 (3) pp. 150-169 |
| 2020 | Socio legal research on cross-border marriage in the Malay archipelago. Journal of Nusantara Studies, 5 (2) pp. 129-151 |
| 2019 | Children of cross-border marriage: rights and future. International Journal of Academic Research in Business and Social Sciences, 9 (5) pp. 470-480 |
| 2019 | Family disputes in administration of estates: analysis on mediation as effective dispute resolution mechanism in Malaysia. Malaysian Journal of Consumer and Family Economics, 23 (S1) pp. 16-33 |
| 2019 | Jurisdictional conflict in interfaith child custody disputes: a legal discourse in Malaysian courts. Al-Shajarah: Journal of The International Institute of Islamic Thought and Civilization (ISTAC), 24 (1) pp. 1-24 |
| 2019 | Protecting the children's right to nationality in Malaysia: an appraisal. International Journal of Academic Research in Business and Social Sciences, 9 (6) pp. 358-368 |
| 2019 | Protecting the health of children by mandating vaccination and immunization: an application of usuli principle of Istihsan. International Journal of Academic Research in Business and Social Sciences, 9 (5) pp. 432-440 |
| 2019 | Socio-legal implications of cross-border marriage among Muslims in Malaysia: an empirical study. Al-Shajarah: Journal of The International Institute of Islamic Thought and Civilization (ISTAC), 24 (1) pp. 67-96 |
| 2018 | A study of elopement among muslims in Malaysia and Island of Lombok, Indonesia (Kajian "Kahwin Lari" dalam Kalangan Muslim di Malaysia dan Pulau Lombok, Indonesia). Journal Of Law and Society (Jurnal Undang-undang dan Masyarakat,UKM), (2018) (Special Issue) pp. 104-114 |
| 2018 | A study on children's rights protection in family aspects in Malaysia lessons for Zanzibar. Journal of Law, Policy and Globalization, 80 () pp. 41-47 |
| 2018 | Application of private international law instruments in the recognition of marriages by shariah court in Malaysia. International Journal of Engineering & Technology, 7 (3.30) pp. 113-117 |
| 2017 | A qualitative study on marriage reconciliation process under marriage tribunal in Malaysia. World Applied Sciences Journal, 35 (12) pp. 2608-2613 |
| 2017 | Socio-legal study on knowledge of respondents in Malaysia: an empirical evidence from the registration of cross-border marriage. Pertanika Journal of Social Sciences and Humanities, 25 (S) pp. 1-15 |
| 2017 | The applicability of the 1980 Hague Abduction Convention in Muslim countries: particular reference to the Malaysian position. Arab Law Quarterly, 32 (2) pp. 99-128 |
| 2016 | An overview of the Qur'anic system of education in Nigeria and Malaysia. Journal of Arabic and Islamic Studies, 6 (1) pp. 239-255 |
| 2016 | Analysis of relevant legal frameworks on child protection in Malaysia and Nigeria. UNIMAID Journal of Private and Property Law, 1 (1) pp. 184-199 |
| 2015 | Abortion: an infringement of the foetus' right to life in Islamic law. IIUM Law Journal, 23 (1) pp. 87-107 |
| 2015 | Baseline study on the enforcement of nafkah orders in Selangor Syariah court. Pertanika Journal of Social Science & Humanities, 23 (S) () pp. 327-336 |
| 2015 | Community mediation in Malaysia: the challenges faced by community mediators and the DNUI. Pertanika Journal of Social Science & Humanities, 23(S) () pp. 201-210 |
| 2015 | Legal developments in cross-border marriages among Malay muslims in Malaysia. IIUM Law Journal, 23 (2) pp. 211-226 |
| 2014 | Community mediation in Malaysia: a step forward. Malayan Law Journal, 1 () pp. 1-16 |
| 2012 | Adequacy of legislation in protecting the rights of muslim women against spousal violence in Malaysia. Australian Journal of Basic and Applied Sciences, 6 (11) pp. 319-325 |
| 2012 | Dissolution of marriage on the ground of cruelty : a comparative overview of fasakh and irretrievable breakdown of marriage principles. Australian Journal of Basic and Applied Sciences, 6 (11) pp. 160-165 |
| 2012 | Duty of full and frank disclosure in the division of matrimonial property : the law and practice in Malaysia. Australian Journal of Basic and Applied Sciences, 6 (11) pp. 306-311 |
| 2012 | Mediation in custody disputes: challenges and prospects in Malaysia. International Journal of Social Policy and Society, 9 () pp. 59-72 |
| 2012 | Right of women to mahr (dower) under Islamic Law and Malaysian family law: some suggestions for reform. Journal of Islamic Law Review, 8 (1-2) pp. 215-229 |
| 2012 | Right of women to obtain divorce under shari'ah and Islamic Family Law of Malaysia: with special reference to Ta'liq and Khulu'. Australian Journal of Basic and Applied Sciences, 6 (11) pp. 286-293 |
| 2012 | Rights of a wife in the case of conversion to Islam under the family law in Malaysia. Arab Law Quarterly , 26 (2) pp. 227-239 |
| 2012 | Section 106 of the Law Reform (Marriage and Divorce) Act 1976 of Malaysia: issues and suggestions. Australian Journal of Basic and Applied Sciences, 6 (11) pp. 281-285 |
| 2011 | Application of maslahah (interest) in deciding the right of hadanah (custody) of a child: the practice in the Syariah Court of Malaysia. Journal of Applied Sciences Research, 7 (13) pp. 2182-2188 |
| 2011 | Syariah court-annexed mediation in Malaysia: some problems and prospects. Asian Journal on Mediation, () pp. 1-10 |
| 2011 | The Convention on the Elimination of All Forms of Discrimination against Women(CEDAW): with reference to violence against women and trafficking in women. Journal of Applied Sciences Research, 7 (13) pp. 2326-2333 |
| 2010 | Family mediation and sulh: an alternative dispute resolution in Malaysia. International Journal of Social Policy and Society, 7 () pp. 66-79 |
| 2010 | Sulh (Mediation) in the state of Selangor: an analysis of legal provision and its application. IIUM Law Journal, 18 (2) pp. 213-237 |
| 2009 | Divorce reform and family mediation in England: an overview of the relevant provisions of the Family Law Act, 1996. IIUM Law Journal, 17 (2) pp. 247-269 |
| 2008 | Conciliatory Committee and Hakam (arbitrator) under the Islamic family law in Malaysia. Shariah Law Reports, 2 () pp. 17-36 |
| 2008 | Family mediation: its characteristics and process. Malayan Law Journal, 4 () pp. xxxvii-lvii |
| 2008 | Just and equal treatment in polygamous marriage: the practice in the Shariah Courts in Malaysia. IIUM Law Journal, 16 (1) pp. 141-155 |
| 2008 | Reconciliation provision under English and Malaysian family law: a comparative overview. The Law Review, 1 () pp. 104-118 |
| 2007 | Division of matrimonial property in Malaysia: the legal historical perspective. Sejarah : Jurnal Jabatan Sejarah Universiti Malaya, 15 () pp. 143-160 |
| 2007 | Family mediation in Asia: a special reference to the law and practice in Malaysia. IIUM Law Journal, 15 (1) pp. 121-148 |
| 2006 | Hakam/tahkim (arbitration) in resolving family disputes: the practice in the Syariah Courts of Malaysia and Singapore. Asian Journal of International Law, 1 (1) pp. 43-71 |
| 2006 | Tahkim (arbitration) in Islamic law within the context of family law disputes. Arab Law Quarterly, 20 (1) pp. 2-42 |
Conference or Workshop Item
| | |
| --- | --- |
| 2021 | Challenges in reconciliation of marriage process in Maldives. In: International Conference on Family Law, Family Justice and Maqasid Al-Shariah (ICFL 2021)), |
| 2021 | Constraints and problems encountered in the execution and enforcement of mediation in child custody disputes in the syariah courts: a pilot study. In: International Conference on Family Law, Family Justice and Maqasid Al-Shariah (ICFL 2021)), |
| 2021 | Constraints and problems encountered in the execution and enforcement of mediation in child custody disputes in the syariah courts: a pilot study. In: International Conference on Family Law, Family Justice and Maqasid Al-Shariah (ICFL 2021)), |
| 2021 | The development of syariah court-annexed sulh (Mediation) in Malaysia. In: International Conference on Family Law, Family Justice and Maqasid Al-Shariah (ICFL 2021)), |
| 2021 | The practicality in extending the application of E-Mediation in post COVID-19 at family support division (BSK) Syariah Court Malaysia. In: International Conference on Family Law, Family Justice and Maqasid Al-Shariah (ICFL 2021)), |
| 2020 | Flagship Exhibition 2020: Peace and justice in the community. In: Exhibition on IIUM Flagship Project for Takrim Day 2020, |
| 2020 | Manual runding cara bahagian sokongan keluarga, JKSM. In: Diskusi Runding Cara Bahagian Sokongan Keluarga, JKSM, |
| 2020 | Mediasi sekolah: proses penyelesaian pertikaian di luar mahkamah. In: Bengkel Hukuman Fizikal kepada Murid-murid Sekolah menurut Undang-undang di Malaysia, |
| 2020 | Mental health among IIUM community: flagship (peace and justice in the community). In: Mental Health Among IIUM Community, |
| 2020 | Online mediation in the Malaysian Shariah Court: its benefits and challenges. In: International Conference on Syariah and Law 2020, |
| 2019 | Literature review on mediation/sulh in resolving child custody disputes in the Syariah Court in Malaysia. In: Sharia and Law International Conference (SHALIC) 2019, |
| 2019 | Manual runding cara Bahagian Sokongan Keluarga, Jabatan Kehakiman Syariah Malaysia. In: Diskusi Rundingcara Bahagian Sokongan Keluarga, Jabatan Kehakiman Syariah Malaysia, |
| 2019 | Online mediation in Malaysia: with reference to the practice of mediation in the Family Support Division of the Syariah Judiciary Department. In: 8th International Conference on Law and Society (ICLAS 2019), |
| 2019 | Online mediation in Malaysia: with reference to the practice of mediation in the Family Support Division of the Syariah Judiciary Department. In: 8th International Conference on Law and Society (ICLAS 2019), |
| 2019 | Peace and justice in the community. In: Workshop on University Flagship Projects: Finalisation and Monitoring 2019, |
| 2019 | Peace and justice in the community. In: AIKOL flagship project 2019-2020, |
| 2019 | Reforming legal education in Pakistan by introducing practical aspects in the current syllabus at the law schools and enhancing compulsory program during pupillage period. In: International Conference on Legal Education in Pakistan: Opportunities and Challenges, |
| 2019 | Role of mediation in resolving community disputes. In: Symposium on Alternative Dispute Resolution, |
| 2019 | Sulh in shariah courts of Malaysia. In: Seminar in Administration of Islamic Law: Malaysia and Indonesia, |
| 2019 | The roles of the personal representative In estate administration in Malaysia. In: International Conference on Law, Environment and Society (ICLES 2018), |
| 2018 | Administration of the deceased's estates an analysis to the effect of nomination. In: 9th UUM International Legal Conference (ILC 2017), |
| 2018 | Administration of the deceased's estates: an analysis to the effect of nomination. In: The European Proceedings of Social & Behavioural Sciences EpSBS, |
| 2018 | An empirical study on the post divorce enforcement of court orders in civil court. In: 7th International Conference on Law And Society (ICLAS 7), |
| 2018 | Cross-border marriage: demographic profiles of respondents in the state of Perlis. In: 9th UUM International Legal Conference (ILC 2017), |
| 2018 | Cross-border marriage: demographic profiles of respondents in the state of Perlis. In: UUMILC 2017 9th UUM International Legal Conference, |
| 2018 | Determinant of roles of personal representative in administration of estates in Malaysia and its challenges. In: 7th International Conference on Law And Society (ICLAS 7), |
| 2018 | Kajian pemantauan isu-isu pasca perceraian dan penyelesaian. In: Mesyuarat Jawatankuasa Penilaian Kajian Akhir "Kajian Pemantauan Isu-isu Pasca Perceraian dan Penyelesaiannya", |
| 2018 | Kajian pemantauan isu-isu pasca perceraian dan penyelesaian. In: Mesyuarat Mengenai Hasil Kajian Pemantauan Isu-isu Pasca Perceraian dan Penyelesaiannya, |
| 2018 | Legal issues surrounding Chinese converts in Malaysia: an appraisal. In: 3rd International Social Science Conference: Islamic Thought & Understanding (ISSCITU 2018), |
| 2018 | Legal rights of Chinese Muslims in the case of Conversion to Islam in Malaysia: with reference to family law issues. In: 3rd International Social Science Conference: Islamic Thought & Understanding (ISSCITU 2018), |
| 2018 | Pengemaskinian tatacara/peraturan berkaitan Bahagian Sokongan Keluarga (BSK). In: Mesyuarat Jawatankuasa Kerja Bahagian Sokongan Keluarga, Jabatan Kehakiman Syariah Malaysia Bil.3/2018, |
| 2018 | Prinsip umum mediasi keluarga. In: Makmal Rundingcara Bahagian Sokongan Keluarga, |
| 2018 | Proses mediasi konflik keluarga. In: 7th International Conference on Law And Society (ICLAS 7), |
| 2018 | Repercussions of marital infidelity in Malaysia: a legal response. In: 7th International Conference on Law And Society (ICLAS 7), |
| 2018 | Socio-legal implications of cross-border marriage among Muslims in Malaysia: an empirical evidence. In: 7th International Conference on Law And Society (ICLAS 7), |
| 2018 | The amendment to the Act of 1964: reconciling the irreconcilability. In: 7th International Conference on Law And Society (ICLAS 7), |
| 2018 | The challenges in enforcing post divorce order of native court in East Malaysia. In: 7th International Conference on Law And Society (ICLAS 7), |
| 2018 | The socio-legal perspectives of child marriage in Zanzibar. In: 7th International Conference on Law And Society (ICLAS 7), |
| 2017 | A qualitative study on marriage reconciliation process under marriage tribunal in Malaysia. In: International Conference on Shariah and Globalisation, |
| 2017 | A study on demographic information of the respondent in cross-border marriage: an empirical evidence from the state of Perlis. In: International Conference on Law and Society 6 (ICLAS 6), |
| 2017 | Adequacy of the law in protecting the rights of adopted children in Malaysia. In: International Conference on Law and Society 6 (ICLAS 6), |
| 2017 | Administration of the deceased's estates: Analysis on the effect of nomination under the Islamic Financial Services Act 2013. In: 9th UUM International Legal Conference (ILC 2017), |
| 2017 | Application of private international law in Islamic family law: a special reference to recognition of marriage in Shariah court in Malaysia. In: 4th International Conference on Human Sustainability 2017 (INSAN4), |
| 2017 | Building strong communities through mediation in Malaysia: The need for a legal framework. In: International Conference on Dispute Resolution 2017 - Modern Trends in Effective Dispute Resolution, |
| 2017 | Children of cross border marriage (CBM): Their rights and future. In: International Conference On Child And Humanitarian Law (ICCHL), |
| 2017 | Comparison between community mediation program in Malaysia and Ireland: Some lessons for Malaysia. In: International Conference on Dispute Resolution 2017 - Modern Trends in Effective Dispute Resolution, |
| 2017 | Cross-border marriage: a study on the demographic profiles of respondents in the state of Perlis. In: ILC 2017 - 9th UUM International Legal Conference, |
| 2017 | Efforts to save savable marriage through reconciliation process under family law in Malaysia: Issues and challenges. In: International Conference on Dispute Resolution 2017 - Modern Trends in Effective Dispute Resolution, |
| 2017 | Establishment of family development fund towards economic sustainability of families. In: THE 21st MACFEA NATIONAL SEMINAR 2017, |
| 2017 | Family development fund: an alternative mode to enforcement of maintenance orders towards sustainable families in Malaysia. In: 16th World Conference of the International Society of Family Law, |
| 2017 | Hakam (State of Selangor) Rules 2014: An overview. In: International Conference on Dispute Resolution 2017 - Modern Trends in Effective Dispute Resolution, |
| 2017 | How to lead successful research projects: learning from past experiences. In: Workshop on Enhancing Research in AIKOL, |
| 2017 | Kajian terhadap isu-isu pasca penceraian untuk orang bukan Islam dan ke arah penubuhan agensi pembangunan keluarga sebagai sistem bersepadu di mahkamah sivil. In: Mesyuarat Jawatankuasa Penilaian Kajian Insepsi "Kajian Pemantauan Isu-isu Pasca Perceraian dan Penyelesaiannya", |
| 2017 | Legal framework of reconciliation process under Malaysian Islamic Family Law: A proposal for reform. In: 16th World Conference of the International Society of Family Law, |
| 2017 | Mediation training and accreditation for the mediators: a commentary. In: International Conference on Dispute Resolution 2017 (ICDR 2017), |
| 2017 | Outsourcing justice and the emergence of consumer ombudsman regulatory framework in the United Kingdom. In: International Conference on Dispute Resolution 2017 - Modern Trends in Effective Dispute Resolution, |
| 2017 | Overview of family disputes in administration of estates: Analysis on mediation as effective dispute resolution mechanism. In: International Conference on Dispute Resolution 2017 - Modern Trends in Effective Dispute Resolution, |
| 2017 | Protecting the children's right to nationality in Malaysia: An appraisal. In: International Conference On Child And Humanitarian Law (ICCHL), |
| 2017 | Protecting the health of children by mandating vaccination and immunization: An application of usuli principle of istihsan. In: International Conference On Child And Humanitarian Law (ICCHL), |
| 2017 | Publication of research paper in journal. In: WORKSHOP ON SCRIPT WRITING FOR ISLAMIC LAW DEPARTMENT, |
| 2017 | Recent amendment to the Malaysian Family Law: A step to resolve interfaith custody disputes. In: 16th World Conference of the International Society of Family Law, |
| 2017 | Resolution of matrimonial dispute in the Civil Court of Malaysia: Mediation as away forward. In: International Conference on Dispute Resolution 2017 - Modern Trends in Effective Dispute Resolution, |
| 2017 | Resolving conflict of law issues in parental child abduction: Mediation as an effective mechanism. In: International Conference on Dispute Resolution 2017 - Modern Trends in Effective Dispute Resolution, |
| 2017 | Satisfaction of the disputing parties as consumers towards reconciliation process at the marriage tribunal in Malaysia: An empirical study. In: THE 21ST MACFEA NATIONAL SEMINAR 2017, |
| 2017 | The applicability of the 1980 Hague Abduction convention in Muslim countries: a particular reference to the Malaysian position. In: 6th Biennial Conference of the Asian Society of International Law 2017, |
| 2016 | An overview on marriage reconciliation process under the Law Reform (Marriage and Divorce) Act 1976. In: 5th International Conference on Law and Society (ICLAS V) 2016, |
| 2016 | Community mediation in Malaysia: Training and accreditation of mediators in comparison with SCMC and IIAM. In: 5th International Conference on Law and Society (ICLAS V), |
| 2016 | Journal writing for research in Law. In: Workshop and Coaching on Writing and Publishing in International Journal, |
| 2016 | Mediation services at the Family Courts of Singapore and Australia: Lessons for Malaysia. In: 5th International Conference on Law and Society (ICLAS V), |
| 2016 | Socio legal implications of cross-border marriage among Muslims in Malaysia: An empirical evidence. In: 1st International Conference on Women and Children: Legal and Social Issues (ICWC 2016), |
| 2016 | Socio-legal study on knowledge of respondents in Malaysia: An empirical evidence from the registration of cross-border marriage. In: 5th International Conference on Law and Society (ICLAS V), |
| 2016 | Women involvement in dispute resolution at the community level from Islamic perspective: a case study in Malaysia and Pakistan. In: International Conference on Women and Peacebuilding 2016, |
| 2015 | Baseline study on the enforcement of Syariah maintenance court order in Selangor. In: 4th International Conference on Law and Society (ICLAS IV) 2015, |
| 2015 | Clients' perception towards the functions and effectiveness of the reconciliation process at the marriage tribunal. In: 4th International Conference on Law & Society (ICLAS IV) 2015 , |
| 2015 | Community mediation in Malaysia: the challenges in practising mediation. In: 4th International Conference on Law & Society (ICLAS IV) 2015 , |
| 2015 | Cross border marriages among the Muslims in Malaysia and Island of Lombok, Indonesia: an overview. In: 4th International Conference on Law and Society (ICLAS IV) 2015, |
| 2015 | Family takaful based fund: proposing for a new mechanism in enforcing shariah courts' maintenance orders. In: International symposium Family Law and Family Justice in the 21st Century: Practice and Reform, |
| 2015 | Parental child abduction in Malaysia and Nigeria: an overview. In: 4th International Conference on Law & Society (ICLAS IV) 2015 , |
| 2015 | Undang-undang timbangtara Malaysia & prinsip Islam: satu perbandingan. In: Persidangan Meja Bulat Pengharmonian Undang-undang: Kajian Undang-undang Bertulis 2015, |
| 2014 | Abortion under Islamic Law: an infringement of the child's right to life. In: Tokyo International Conference on Social Sciences 2014 (TICSS), |
| 2014 | Application of private international law in Islamic family law: a special reference to recognition of marriage in syariah court in Malaysia. In: International Conference on Law and Society III (ICLAS III): Law in Remedying the Ailments in the Society and the State, |
| 2014 | Community mediation in Malaysia and IIAM community mediation service: A comparative study. In: International Conference on Law, Policy and Social Justice, 2014 (ICLAPS), |
| 2014 | Community mediation in Malaysia: challenges and prospects . In: International Conference on Law & Society III, |
| 2014 | Community mediation in Malaysia: the legal perspectives. In: International Conference on Law and Society III (ICLAS III), |
| 2014 | E-maintenance at the syariah court: its effectiveness in helping single mothers in Malaysia. In: International Research, Invention and Innovation Exhibition: Socio-digital Transformation for the Ummah, |
| 2014 | Establishing a model for family mediation in Malaysia: replacing the marriage tribunal under the national registration department. In: International Research, Invention and Innovation Exhibition 2014 (IRIIE2014), |
| 2014 | The development of community mediation in Malaysia: lessons from Ireland. In: Research Seminar Series, UCD Sutherland Law School, |
| 2014 | The development of community mediation in Malaysia: lessons from Ireland. In: International Research, Invention and Innovation Exhibition 2014 (IRIIE2014), |
| 2013 | Ensuring the best interest of the child in adoption process: an overview of the practice in Malaysia. In: The 4th ISCI conference Child Indicators in a Globalized World: Implications for Research, Practice and Policy, |
| 2013 | Setting-up a sulh-based, community mediation-type of online dispute resolution (ODR) in Malaysia. In: 5th International Conference on Information and Communication Technology for the Muslim World, |
| 2012 | Mediation as a Solution for Child Custody and Visitation Disputes : The Malaysian Perspective. In: International Conference on Global Issues of Early Childhood Education and Children's Rights, |
| 2012 | Pengenalan kepada Undang-undang Keluarga Islam dan Bukan Islam di Malaysia. In: Kursus Mediasi Komuniti Lanjutan Siri 1/2012, |
| 2012 | Right of women to obtain divorce under Shariah and Islamic family law of Malaysia: some emerging issues. In: Rights of Muslim Women in the Modern World Proceedings, |
| 2011 | Conciliation and mediation in civil and Islamic family laws: issues and challenges. In: Asian Law Students' Association (ALSA) National Conference 2011, |
| 2011 | Helping sustain single parent family in Malaysia: will the Family Support Division established under the Shariah Court deliver?. In: 8th ASLI Conference: Law in a Sustainable Asia, |
| 2011 | Resolution of family disputes: mediation vs. litigation. In: National Conference on Dispute Resolution 2011: Transformation of Mechanism and Law of Dispute Resolution, |
| 2011 | Resolution of family disputes: mediation vs. litigation. In: National Conference on Dispute Resolution 2011: Transformation of Mechanism and Law of Dispute Resolution, |
| 2011 | Role of Family Support Division (FSD) in helping single Muslim parents in Malaysia: an overview. In: 8th Asean Law Institute (ASLI) Conference, |
| 2011 | Sulh (mediation) in the Syariah court: some problems and prospects. In: National Conference on Dispute Resolution 2011: Transformation of Mechanism and Law of Dispute Resolution, |
| 2011 | Sulh (mediation) in the Syariah court: some problems and prospects. In: National Conference on Dispute Resolution 2011: Transformation of Mechanism and Law of Dispute Resolution, |
| 2011 | The emerging issues under Section 106 of the Law Reform (Marriage and Divorce) Act 1976: a need for family mediation in Malaysia. In: International Conference on "Emerging Issues in Public Law: Challenges and Perspectives" 2011 , |
| 2011 | The impact of CEDAW on muslims marriage and family: the Malaysian perspective. In: National Seminar on Malaysia Family Policy, |
| 2010 | ADR: peranan mediasi dalam pertikaian komuniti. In: Workshop on Smart Strategic Partnership between JPNIN and PDRM, |
| 2010 | Application of maslahah (interest) in deciding the right of hadhanah (custody) of a child: the practice in the Syariah Court of Malaysia. In: 7th Asian Law Institute Conference, |
| 2010 | Dissolution of marriage on the ground of cruelty: A comparative overview of Fasakh and irretrievable breakdown of marriage (IBM) principles. In: 7th Asli International Conference: Law in A Pluralist Asia; Challenges and Prospect, |
| 2010 | Hak-hak isteri dan suami: semasa dalam perkahwinan, selepas pembubaran perkahwinan. In: Ceramah Persatuan Wanita & Badan Kebajikan FRIM, |
| 2010 | Mediation in custody disputes: challenges and prospects in Malaysia. In: Seminar Kebangsaan Undang-undang Kanak-kanak ke-2, |
| 2010 | Methods of proof and evidentiary requirements in cases involving cruelty: a comparative overview of fasakh and irretrievable breakdown of marriage (IBM). In: 7th ASLI Conference "Law in a Pluralist Asia: Challenges and Prospect", |
| 2010 | Peranan Bahagian Sokongan Keluarga sebagai pelindung wanita Islam. In: Bengkel Pemerkasaan Hak-Hak Wanita di bawah Undang-Undang Keluarga Islam, |
| 2010 | The practice of sulh in the Federal Territory: a study on clients' satisfaction of sulh service. In: Workshop on Research Cluster, |
| 2009 | A cross-border marriage: rights of a wife after divorce in the case of conversion to Islam under the Malaysian family law. In: 6th Asian Law Institute Conference, |
| 2009 | Hak-hak wanita menurut perundangan Islam. In: Seminar Hak-hak Wanita menurut Perundangan Islam, |
| 2009 | Nafkah: Semasa perkahwinan dan selepas pembubaran perkahwinan . In: Seminar Keluarga Bahagia, |
| 2009 | Right of a child to maintenance: harmonising the laws in Malaysia. In: 4th International Conference on Harmonization Between Civil & Shariah Law, |
| 2009 | Right of women to mahr (dower/dowry): a social legal approach. In: International Conference on Law and Social Obligations: Law and Social Obligations: The Way Forward Obligations, |
| 2007 | Keharusan berpoligami: menurut Islam dan undang-undang di Malaysia. In: Seminar Pemikiran dan Sumbangan Jasa Ilmiah Ahmad Ibrahim, |
| 2006 | Hakam/tahkim in resolving family disputes: the practice in the Syariah Court of Malaysia and Singapore. In: ASLI Fellow Seminar, |
| 2005 | E-Learning in the teaching of law at Ahmad Ibrahim Kulliyyah of Laws, International Islamic University Malaysia: an experience in creating storyboards for the Islamic Family law course. In: International Symposium on E-Learning 2005: E-Learning towards Lifelong Learning, |
| 2005 | Reconciliation and conciliation in Malaysia: a review of the relevant provisions of the Law Reform (Marriage and Divorce) Act 1976; and their practice. In: 9th Australian Institute of Family Studies Conference, |
| 2004 | Hak kanak-kanak dari aspek hadhanah dan nafkah: di bawah undang-undang keluarga Islam di Malaysia. In: Simposium Kebangsaan Kebajikan Kanak-kanak 2004, |
| 2004 | PBL promotes teamwork among students: an experience in Ahmad Ibrahim Kulliyyah of Laws, IIUM. In: Workshop on Problem Based Learning, |
Book
| | |
| --- | --- |
| 2021 | Family Law in Malaysia and beyond: towards sustainable family institutions. Jabatan Kehakiman Syariah Malaysia, ISBN: 978-967-0870-87-8 |
| 2018 | Community mediation in Malaysia. Dewan Bahasa dan Pustaka, ISBN: 978-983-46-1997-8 |
| 2017 | International Conference on Dispute Resolution (ICDR 2017) proceedings. Ahmad Ibrahim Kulliyyah of Laws, International Islamic University Malaysia, ISBN: 9789834309060 |
| 2016 | Comparative perspectives on alternative dispute resolution: with reference to Malaysia. IIUM Press, ISBN: 978-967-418-385-1 |
| 2016 | Islamic family law in Malaysia. Thomson Reuters Malaysia Sdn Bhd, ISBN: 978-967-0915-49-4 |
| 2016 | Secondary sources of Islamic law. Scholarmind Publishing, ISBN: 978-967-5632-08-2 |
| 2016 | The law of wills and intestacy in Malaysia, 2nd ed.. Mashi Publication Sdn. Bhd., ISBN: 9789671373682 |
| 2015 | Mediasi komuniti di Malaysia. Dewan Bahasa dan Pustaka, ISBN: 978-983-49-0081-6 |
| 2013 | Alternative Dispute Resolution (ADR) in Islam. IIUM Press, ISBN: 978-967-418-005-8 |
| 2013 | Family law (non-muslim) in Malaysia . IIUM Press, International Islamic University Malaysia , ISBN: 9789670225883 |
| 2013 | The law of wills and intestacy in Malaysia. Mashi Publication Sdn. Bhd., ISBN: 9789671045466 |
| 2011 | Alternative dispute resolution in Islam. IIUM Press, ISBN: 9789674180058 |
| 2011 | Family law (Non-Muslims) in Malaysia. IIUM Press, ISBN: 9789670225883 |
| 2011 | Selected issues in family law. IIUM Press, ISBN: 9789674182267 |
| 2009 | The law of wills and intestacy in Malaysia. Department of Islamic Law & Harun M. Hashim Law Centre, ISBN: 978-983-41203-9-9 |
| 2009 | Undang-undang keluarga dan prosedur. Department of Islamic Law & Harun M. Hashim Law Centre, ISBN: 9789834120351 |
Book Section
| | |
| --- | --- |
| 2021 | "Like, comment, share… and guilty as charged" – why social media users should relook at section 233 CMA 1998. In: Jabatan Kehakiman Syariah Malaysia & AIKOL, IIUM, ISBN: 978-967-0870-87-8, pp. 187-204 |
| 2021 | "Like, comment, share… and guilty as charged" – why social media users should relook at section 233 CMA 1998. In: Jabatan Kehakiman Syariah Malaysia & AIKOL, IIUM, ISBN: 978-967-0870-87-8, pp. 187-204 |
| 2021 | A review of rights of Muslim women in the United States. In: Jabatan Kehakiman Syariah Malaysia & AIKOL, IIUM, ISBN: 978-967-0870-87-8, pp. 225-241 |
| 2021 | A review of rights of Muslim women in the United States. In: Jabatan Kehakiman Syariah Malaysia & AIKOL, IIUM, ISBN: 978-967-0870-87-8, pp. 225-241 |
| 2021 | An overview on islamic principles of religious diversity at workplaces in Malaysia. In: Department of Syariah Judiciary Malaysia & Ahmad Ibrahim Kulliyyah of Laws, IIUM, ISBN: 978-967-0807-87-8, pp. 263-279 |
| 2021 | An overview on islamic principles of religious diversity at workplaces in Malaysia. In: Department of Syariah Judiciary Malaysia & Ahmad Ibrahim Kulliyyah of Laws, IIUM, ISBN: 978-967-0807-87-8, pp. 263-279 |
| 2021 | Analysis of the protection of children's health under the framework of environmental and child law. In: Jabatan Kehakiman Syariah Malaysia & AIKOL, IIUM, ISBN: 978-967-0870-87-8, pp. 69-87 |
| 2021 | Analysis of the protection of children's health under the framework of environmental and child law. In: Jabatan Kehakiman Syariah Malaysia & AIKOL, IIUM, ISBN: 978-967-0870-87-8, pp. 69-87 |
| 2021 | Challenges in reconciliation of marriage process in Maldives. In: Jabatan Kehakiman Syariah Malaysia & AIKOL, IIUM, ISBN: 978-967-0870-87-8, pp. 57-65 |
| 2021 | Child protection in Bangladesh: an analysis of existing regulatory framework and future reforms. In: Jabatan Kehakiman Syariah Malaysia & AIKOL, IIUM, ISBN: 978-967-0870-87-8, pp. 105-125 |
| 2021 | Child protection in Bangladesh: an analysis of existing regulatory framework and future reforms. In: Jabatan Kehakiman Syariah Malaysia & AIKOL, IIUM, ISBN: 978-967-0870-87-8, pp. 105-125 |
| 2021 | Childhood immunization programs in Malaysia: a legal analysis of perceived challenges for Muslims. In: Jabatan Kehakiman Syariah Malaysia & AIKOL, IIUM, ISBN: 978-967-0870-87-8, pp. 89-104 |
| 2021 | Childhood immunization programs in Malaysia: a legal analysis of perceived challenges for Muslims. In: Jabatan Kehakiman Syariah Malaysia & AIKOL, IIUM, ISBN: 978-967-0870-87-8, pp. 89-104 |
| 2021 | Constrains and problems encoutered in the execution and enforcement of mediation in child custody disputes in the syariah courts: a pilot study. In: Department of Syariah Judiciary Malaysia & Ahmad Ibrahim Kulliyyah of Laws, IIUM, ISBN: 978-967-0870-86-1, pp. 267-286 |
| 2021 | Force majeure and frustration of contract from Malaysian civil law and shari'ah law perspective. In: Department of Syariah Judiciary Malaysia & Ahmad Ibrahim Kulliyyah of Laws, IIUM, ISBN: 978-967-0807-87-8, pp. 281-295 |
| 2021 | Human rights and the incoherence of contract Law. In: Jabatan Kehakiman Syariah Malaysia & AIKOL, IIUM, ISBN: 978-967-0870-87-8, pp. 243-260 |
| 2021 | International marriages and citizenship laws in Malaysia: Its effect on the family institution. In: Jabatan Kehakiman Syariah Malaysia & AIKOL, IIUM, ISBN: 978-967-0870-87-8, pp. 3-22 |
| 2021 | International marriages and citizenship laws in Malaysia: Its effect on the family institution. In: Jabatan Kehakiman Syariah Malaysia & AIKOL, IIUM, ISBN: 978-967-0870-87-8, pp. 3-22 |
| 2021 | Legalising refugee status whilst protecting the security of Malaysia. In: Jabatan Kehakiman Syariah Malaysia & AIKOL, IIUM, ISBN: 978-967-0870-87-8, pp. 207-204 |
| 2021 | Legalising refugee status whilst protecting the security of Malaysia. In: Jabatan Kehakiman Syariah Malaysia & AIKOL, IIUM, ISBN: 978-967-0870-87-8, pp. 207-204 |
| 2021 | Online mediation in family support division (bsk), Department of Syariah Judiciary Malaysia : its application in post Covid-19. In: Department of Syariah Judiciary Malaysia & Ahmad Ibrahim Kulliyyah of Laws, IIUM, ISBN: 978-967-0870-86-1, pp. 235-247 |
| 2021 | Online mediation in family support division (bsk), Department of Syariah Judiciary Malaysia : its application in post Covid-19. In: Department of Syariah Judiciary Malaysia & Ahmad Ibrahim Kulliyyah of Laws, IIUM, ISBN: 978-967-0870-86-1, pp. 235-247 |
| 2021 | Reconciliation process of Muslim marriage under the Islamic family law of Malaysia. In: CFRU and IBT, ISBN: 978-967-0526-83-6, pp. 108-121 |
| 2021 | Safeguarding the best interest of the child in adoption process in Malaysia: whether kafala is an alternative option?. In: CFRU and IBT, ISBN: 978-967-0526-83-6, pp. 140-160 |
| 2021 | The concept of Rahmatan Llil Alamin for HIV screening test in Malaysia. In: CFRU and IBT, ISBN: 978-967-0526-83-6, pp. 75-89 |
| 2021 | The development of syariah court-annexed sulh (mediation) in Malaysia. In: Department of Syariah Judiciary Malaysia & Ahmad Ibrahim Kulliyyah of Laws, IIUM, ISBN: 978-967-0870-86-1, pp. 287-312 |
| 2021 | The necessity of spousal consent in medical cases : the shari'ah and Malaysian legal perspectives. In: Jabatan Kehakiman Syariah Malaysia & AIKOL, IIUM, ISBN: 978-967-0870-87-8, pp. 23-39 |
| 2021 | The necessity of spousal consent in medical cases : the shari'ah and Malaysian legal perspectives. In: Jabatan Kehakiman Syariah Malaysia & AIKOL, IIUM, ISBN: 978-967-0870-87-8, pp. 23-39 |
| 2021 | The need for an anti-cyberbullying law in Malaysia. In: Jabatan Kehakiman Syariah Malaysia & AIKOL, IIUM, ISBN: 978-967-0870-87-8, pp. 175-186 |
| 2020 | Managing faith among Chinese converts in Malaysia: the legal perspectives. In: Pustaka Yamien Sdn Bhd, ISBN: 978-967-2201-39-7, pp. 51-70 |
| 2020 | Rights of Chinese Muslims under the Malaysian family law: the case of conversion to Islam. In: Pustaka Yamien Sdn Bhd, ISBN: 978-967-2201-39-7, pp. 71-94 |
| 2019 | Overview of alternative dispute resolution in the Syariah courts. In: Thomson Reuters Asia Sdn. Bhd., ISBN: 9789672187745, pp. 529-578 |
| 2018 | Legal issues surrounding Chinese converts in Malaysia: an appraisal. In: IIUM Press, International Islamic University Malaysia, ISBN: 978-967-491-008-2, pp. 148-173 |
| 2018 | Legal rights of Chinese Muslims in the case of conversion to Islam in Malaysia: with reference to family law issues. In: IIUM Press, International Islamic University Malaysia, ISBN: 978-967-491-008-2, pp. 173-215 |
| 2016 | Child's right to religious freedom under the convention on the rights of the child is Islamic law: examining the conflicting paradigm in selected jurisdictions. In: IIUM Press, ISBN: 9789674174186, pp. 121-141 |
| 2016 | Gender equality and women rights from Islamic perspective. In: IIUM Press, ISBN: 9789674184186, pp. 35-61 |
| 2016 | The impact of CEDAW on gender equality: Islamic and Malaysian perspectives. In: IIUM Press, ISBN: 978-967-418-418-6, pp. 197-230 |
| 2016 | The right of illegitimate child to paternity under Malaysian Islamic law : a revisit. In: IIUM Press, ISBN: 978-967-418-418-6, pp. 99-120 |
| 2016 | The right of illegitimate child to paternity under Malaysian Islamic law : a revisit. In: IIUM Press, ISBN: 978-967-418-418-6, pp. 99-120 |
| 2014 | Right of women to mahr (dower) under Islamic law and Malaysian family law: some suggestions for reform. In: SerialsPublications, ISBN: 9788183876247, pp. 208-222 |
| 2014 | Right of women to mahr (dower) under Islamic law and Malaysian family law: some suggestions for reform. In: SerialsPublications, ISBN: 9788183876247, pp. 208-222 |
| 2012 | Women's rights and the impact of CEDAW. In: Sweet and Maxwell Asia, ISBN: 978-967-5040-87-0, pp. 173-195 |
| 2011 | Alternative dispute resolution in Pakistan in settling family disputes. In: IIUM Press, ISBN: 9789674182267, pp. 131-143 |
| 2011 | Definition of marriage: is 'same sex marriage' a marriage?. In: IIUM Press, ISBN: 9789674182267, pp. 15-36 |
| 2011 | Family mediation and other dispute resolution processes distinguished. In: IIUM Press, ISBN: 9789674182267, pp. 121-129 |
| 2011 | Legal justification in diving matrimonial property during marriage. In: IIUM Press, ISBN: 9789674182250, pp. 199-252 |
| 2011 | Mediation in matrimonial property dispute: the practice in Malaysia. In: IIUM Press, ISBN: 9789674182250, pp. 161-184 |
| 2011 | Polygamy issues in Muslim countries: the legal provisions and practices. In: IIUM Press, ISBN: 9789674182267, pp. 55-78 |
| 2011 | Resolution of family disputes: mediation vs litigation. In: IIUM Press, ISBN: 9789674182267, pp. 111-119 |
| 2011 | Right of a child to maintenance: harmonising the laws in Malaysia. In: IIUM Press, ISBN: 9789670225890, pp. 243-255 |
| 2011 | The impact of CEDAW on Muslims marriage and family: the Malaysian perspective. In: IIUM Press, ISBN: 9789674182267, pp. 175-186 |
| 2011 | The role of family support division (BSK) in helping Muslims single parent in Malaysia: an overview. In: IIUM Press, ISBN: 9789674182267, pp. 165-174 |
| 2011 | Women in Shariah: with respect to polygamy and divorce. In: IIUM Press, ISBN: 9789674182267, pp. 37-55 |
| 2010 | Mediation/conciliation of family disputes among non-Muslims in the Civil Court. In: LexisNexis Malaysia Sdn Bhd, ISBN: 978-967-5371-84-4, pp. 249-265 |
| 2010 | Mediation/conciliation of family disputes among non-Muslims in the Civil Court. In: LexisNexis Malaysia Sdn Bhd, ISBN: 978-967-5371-84-4, pp. 249-265 |
| 2010 | Provisions on sulh and its application in the state of Selangor . In: LexisNexis Malaysia Sdn Bhd, ISBN: 978-967-5371-84-4, pp. 397-411 |
| 2010 | Provisions on sulh and its application in the state of Selangor . In: LexisNexis Malaysia Sdn Bhd, ISBN: 978-967-5371-84-4, pp. 397-411 |
| 2010 | Qualities of a mediator in family disputes: an overview of syariah and the practice in Malaysia. In: LexisNexis Malaysia Sdn Bhd, ISBN: 978-967-5371-84-4, pp. 551-559 |
| 2010 | Qualities of a mediator in family disputes: an overview of syariah and the practice in Malaysia. In: LexisNexis Malaysia Sdn Bhd, ISBN: 978-967-5371-84-4, pp. 551-559 |
| 2010 | Should compulsory mediation be introduced in Malaysia. In: LexisNexis Malaysia Sdn Bhd, ISBN: 978-967-5371-84-4, pp. 561-571 |
| 2010 | Should compulsory mediation be introduced in Malaysia. In: LexisNexis Malaysia Sdn Bhd, ISBN: 978-967-5371-84-4, pp. 561-571 |
| 2009 | Hak kanak-kanak dari aspek nafkah: menurut undang-undang keluarga Islam. In: Department of Islamic Law & Harun M. Hashim Law Centre, ISBN: 9789834120351, pp. 137-148 |
| 2009 | Hak kanak-kanak dari aspek nafkah: menurut undang-undang keluarga Islam. In: Department of Islamic Law & Harun M. Hashim Law Centre, ISBN: 9789834120351, pp. 137-148 |
| 2007 | Jaminan nafkah kanak-kanak. In: Dewan Bahasa dan Pustaka, ISBN: 978-983-62-9727-3, pp. 257-281 |
| 2007 | Jaminan nafkah kanak-kanak. In: Dewan Bahasa dan Pustaka, ISBN: 978-983-62-9727-3, pp. 257-281 |
| 2007 | Perkembangan mekanisme penyelesaian pertikaian secara alternatif di Malaysia: satu tinjauan. In: Dewan Bahasa dan Pustaka, ISBN: 978-983-62-9714-3, pp. 28-83 |
| 2007 | Perkembangan mekanisme penyelesaian pertikaian secara alternatif di Malaysia: satu tinjauan. In: Dewan Bahasa dan Pustaka, ISBN: 978-983-62-9714-3, pp. 28-83 |
| 2007 | Sulh dan hakam dalam penyelesaian kes keluarga. In: Dewan Bahasa dan Pustaka, ISBN: 978-983-62-9727-3, pp. 66-100 |
Monograph