Staff Directory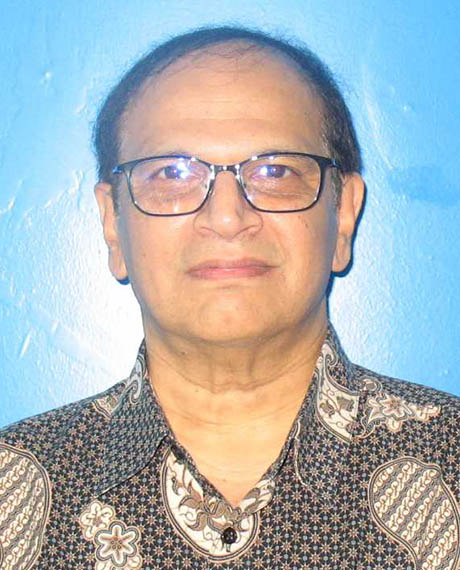 Academic Qualification
Doctor of Philosophy - Doctor of Philosophy, Temple University, Philadelphia
Imtiaz Ahmed Shaukat Ali Yusuf (Assoc. Prof. Dr.)
Associate Professor
IIUM KL Campus
INTERNATIONAL INSTITUTE OF ISLAMIC THOUGHT AND CIVILISATION

Other's position:
Coordinator, International Institute of Islamic Thought and Civilisation
---
Expert Profile
Dr. Imtiyaz Yusuf, is Associate Professor and  Deputy Dean for Students Development and Community Engagement and also Coordinator, Islam and Buddhism Programme at The International Institute of Islamic Civilisation and Malay World (ISTAC-IIUM), Malaysia. Dr. Yusuf is also a Senior Fellow at the Prince Alwaleed Bin Talal Center for Muslim-Christian Understanding, (ACMCU) Georgetown University, Washington D.C., USA. Formerly,  he was the Director of the Center for Buddhist-Muslim Understanding in the College of Religious Studies at Mahidol University in Thailand. He specializes in Religion with a focus on Islam in Thailand and Southeast Asia and also Muslim-Buddhist dialogue.  
Dr. Yusuf has contributed to the Oxford Encyclopedia of Islamic World (2009); Oxford Dictionary of Islam (2003); Encyclopedia of Qur'an (2002); and Oxford Encyclopedia of Modern Islamic World (1995). He was also the special Editor of the The Muslim World - A Special Issue on Islam and Buddhism Vol. 100, Nos 2-3 April/July 2010. 
 Dr. Yusuf's most recent publications are: Multiculturalism in Asia: Peace and Harmony (2018); "The Nabi-Rasul in Arabian/Semitic Religious Tradition: Qur'anic Monotheism, Prophet Muhammad and the Shaping of Muslim World View" Islamic Studies 58 (4):December 2019 pp. 519-533; "Three Faces of the Rohingya Crisis: Religious Nationalism, Asian Islamophobia, and Delegitimizing Citizenship" in Studia Islamika, [Scopus Indexed], Vol. 25, no. 3, December 2018, pp. 503-542; "Nationalist Ethnicities as Religious Identities: Islam, Buddhism and Citizenship in Myanmar", American Journal of Islamic Social Sciences 34:4 (2017) pp. 100-119);  "Islam and Buddhism" in Wiley-Blackwell Companion to Interreligious Dialogue, Catherine Cornille (ed.) (Hoboken, NJ: Wiley-Blackwell, Inc, 2013), pp. 360-375.  Dr. Yusuf often writes on Islam and Buddhism relations and about religion related issues in Southeast Asia for the Bangkok Post and The Nation (Bangkok). 
Area of Specialisation
Humanities ~ Humanities ~ Religious Studies ~ Islamic Studies - Islam in Southeast Asia, Thailand, Muslim-Buddhist Relations
Teaching Responsibilities
| | |
| --- | --- |
| BASIC PHILOSOPHY AND ISLAMIC WORLDVIEW | 2021/2022 |
| BASIC PHILOSOPHYAND ISLAMIC WORLDVIEW | 2021/2022 |
| ISLAMIC REVIVALISM: CHALLENGES AND PROSPECTS | 2020/2021 |
| ISLAMIC REVIVALISM:CHALLENGES AND PROSPECTS | 2022/2023 2021/2022 2020/2021 2019/2020 |
Research Projects
Completed
On-Going
| | |
| --- | --- |
| 2020 - Present | Islam and Buddhism in Myanmar and Malaysia |
Publications
Article
Conference or Workshop Item
Book
Book Section