Staff Directory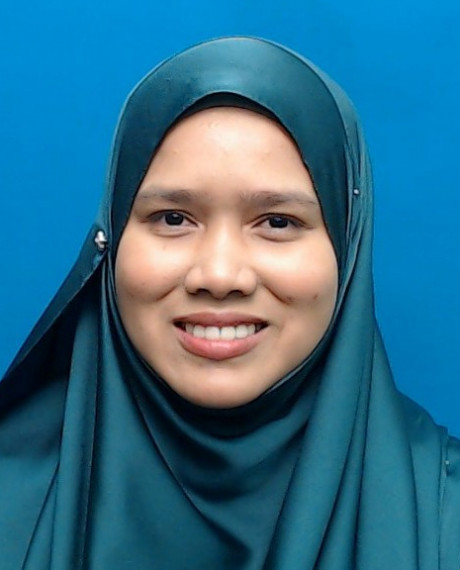 Academic Qualification
DOCTOR OF PHILOSOPHY - Doctor of Philosophy, Universiti Sains Malaysia (USM)
MASTER OF SOCIAL SCIENCE (ISLAMIC DEVELOPMENT MANAGEMENT) - Masters Degree, Universiti Sains Malaysia (USM)
BACHELOR OF TECHNOLOGY (HONOURS) (FOOD) - Bachelor Degree, Universiti Sains Malaysia (USM)
- MALAYSIAN UNIVERSITY ENGLISH TEST (MUET),
Norazilawati Md Dahlal (Dr.)
Assistant Professor
IIUM Gombak Campus
INTERNATIONAL INSTITUTE FOR HALAL RESEARCH AND TRAINING
---
noradahlal@iium.edu.my
6499
Expert Profile

Dr. Norazilawati Md Dahlal has joined the International Institute for Halal Research and Training (INHART), IIUM as an assistant professor since February 2019. She earned her doctorate in philosophy from the Universiti Sains Malaysia, Pulau Pinang in 2017. Her Ph.D thesis examined the concept of Halal Food Quality Management from the Islamic philosophy aspects. Dr. Nora, started her interest in this field since she received her Bachelor's degree in Food Technology in 2007. After four years involved in the food and management industrial sectors, she continued her Master's degree in Islamic Development Management and continued with the doctoral level at the same university. The combination of the sciences and management studies has created her passion in the transdisciplinary approach in food quality management, especially in Halal Food Quality Management. 
Among the experiences throughout the four year working are: 


1. Food Technologies (2014) at Jabatan Kesihatan Negeri Kedah, Kementerian Kesihatan Malaysia.

2. Project Officer (2010-2012) at PIHH Development Sdn Bhd (Halal Penang), Georgetown Penang

3. Food Technologies (2010) at Aishah Food Industries Sdn Bhd, Alor Setar Kedah

4. Management Trainee (2010) at Data Ulung Sdn Bhd, Bayan Baru, Penang


Dr. Nora is an active researcher in Halalan Tayyiban food quality management and Islamic value-based management. As a young lecturer, her interest in research started with receiving university grant and has published in several article journals and book chapters. She also actively involved in community programme like InSAF (Integrated Sustainable and Agriculture Farming) and served as reviewer in some of peer reviewed journals.

Teaching Responsibilities
| | |
| --- | --- |
| HALAL FOOD SCIENCE AND NUTRITION | 2020/2021 2021/2022 |
| HALAL STANDARDS AND REGULATION | 2021/2022 2020/2021 |
| SEMINAR | 2020/2021 2019/2020 |
Research Projects
Completed
On-Going
| | |
| --- | --- |
| 2019 - Present | Developing a Measuring Tool for Islamic Value-based Productivity in Islamic Higher Educational Institution |
| 2019 - Present | Towards a conceptual model of whistle-blowing intentions among employees in Halal certified food companies |
| 2019 - Present | Towards a conceptual model of whistle-blowing intentions among employees in Halal certified food companies |
Publications