Staff Directory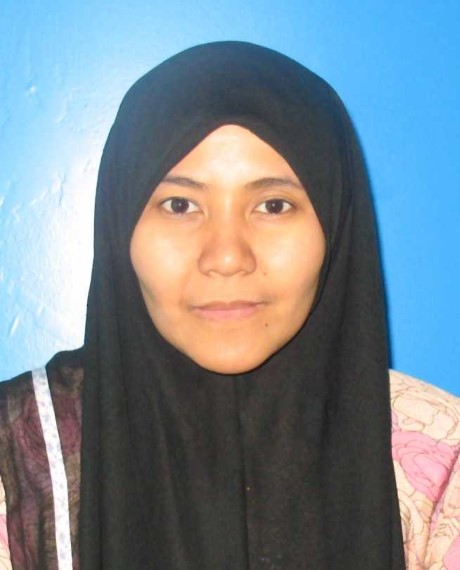 Academic Qualification
Doctor of Philosophy in Psychology - Doctor of Philosophy, The University of Sheffield
Masters of Philosophy in Psychology - Masters Degree, Universiti Kebangsaan Malaysia (UKM)
Bachelor Science Human Development - Bachelor Degree, Universiti Putra Malaysia (UPM)
- MALAYSIAN UNIVERSITY ENGLISH TEST (MUET),
Haffiezhah An-Nadiah Binti Azlan (Dr.)
Assistant Professor
IIUM Gombak Campus
ABDULHAMID ABUSULAYMAN KULLIYYAH OF ISLAMIC REVEALED KNOWLEDGE AND HUMAN SCIENCES
---
Expert Profile
I have joined the Department of Psychology in the International Islamic University Malaysia (IIUM) in February 2019. Prior to joining the department, I have spent four years (2013 - 2018) working on a postgraduate research of "The role of disgust responses in predicting anxious and depressive outcomes in cancer patients". This project aimed to examine how cancer patients' emotional responses affect their psychological well-being, specifically their anxiety and depression. During this project, I have built upon my interest in the area of health psychology, and my research interests largely revolve working on reducing the uncomfortable feelings in people with chronic illnesses. 
Area of Specialisation
Social Science ~ Social Science ~ Psychology ~ Health Psychology
Teaching Responsibilities
| | |
| --- | --- |
| CHILDHOOD PROTECTION AND ADVOCACY | 2022/2023 |
| EXPERIMENTAL AND NON-EXPERIMENTAL DESIGN AND ANALYSIS | 2019/2020 2018/2019 |
| FINAL YEAR PROJECT | 2022/2023 2020/2021 2019/2020 |
| HALAL ENTREPRENEURSHIP AND INNOVATION | 2021/2022 |
| HEALTH PSYCHOLOGY | 2019/2020 2018/2019 |
| INDUSTRIAL TRAINING | 2021/2022 2020/2021 2019/2020 2018/2019 |
| INTRODUCTION TO CHILD GUIDANCE | 2022/2023 |
| INTRODUCTION TO PSYCHOLOGY | 2022/2023 2021/2022 2020/2021 2019/2020 |
| PHYSIOLOGICAL PSYCHOLOGY | 2022/2023 2021/2022 |
| RESEARCH PAPER I | 2022/2023 2021/2022 2020/2021 2019/2020 |
| RESEARCH PAPER II | 2022/2023 2021/2022 2020/2021 2019/2020 |
| SPORTS PSYCHOLOGY | 2018/2019 |
Research Projects
Completed
On-Going
| | |
| --- | --- |
| 2022 - Present | Family Intervention for Effective Parenting Style among B40 Parents with Autistic Children: Module Development and Feasibility of Implementation |
Publications