Staff Directory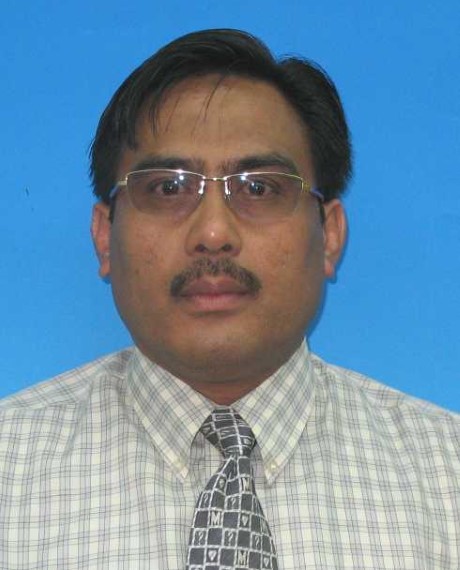 Academic Qualification
Doctor of Philosophy in Islamic Law - Doctor of Philosophy, Glasgow Caledonian University
Bachelor of Syari'ah (Jurisprudence) - Bachelor Degree, University Kuwait
Syahadah - Certificate, Kuwait Religious Institute
Mohammad Deen Mohd. Napiah (Dr.)
Assistant Professor
IIUM Gombak Campus
AHMAD IBRAHIM KULLIYYAH OF LAWS
---
Expert Profile
Dr Mohammad Deen is an Assistant Professor in the Department of Islamic Law, Ahmad Ibrahim Kulliyyah of Laws. He joined the university in 1990. He obtained his first degree from Kuwait University in 1990. In 1991, he pursued his studies and obtained his Ph.D from Glasgow Caledonian University, Scotland in 1996. His Ph.D thesis was entitled: "The Theory of the Contract of Agency (Al Wakalah) in Islamic Law".
In 1997, he was appointed as Head, Department of Islamic Law and subsequently promoted to Deputy Dean (Student Affairs) in 2000. In 2005, he served as the Principal until 2008. He also sat in various committees at Kulliyyah and University levels.
He has been actively involved in research amongst others, funded by Bank Muamalat Malaysia Berhad. The research was entitled: "An Empirical Study of the Effectiveness of the Shariah Governance Framework (SGF) 2010" and "Identifying and Managing Shariah Risks".
Besides, he has also served as Shariah Committee for Maybank Group (Maybank Islamic Berhad, Maybank Investment Bank, Etiqa Takaful, Maybank Islamic Asset Management) and Amanah Hartanah Berhad since 2005. Dr. Mohammad is also an Academic Assessor registered under Malaysian Quality Agency (MQA) since 2000. He is also appointed as a member of Working Committee for Standard Halal Terminology and Nomenclature under SIRIM.

Area of Specialisation
Economics, Business And Management ~ Economics, Business And Management ~ Islamic Finance ~ Other Islamic Finance n.e.c. - Islamic law of transactions, islamic unit trust
Social Science ~ Social Science ~ Syariah Law ~ Islamic Banking Law
Economics, Business And Management ~ Economics, Business And Management ~ Islamic Finance ~ Islamic Insurance - Islamic Insurance (takaful), zakat
Social Science ~ Social Science ~ Law ~ Other Law n.e.c. - Usul Fiqh, Islamic Legal Maxims, Islamic Legal Text
Teaching Responsibilities
| | |
| --- | --- |
| FIQH IBADAH (ARABIC) | 2020/2021 2018/2019 2019/2020 |
| ISLAMIC CONSTITUTIONAL LAW I | 1996/1997 |
| ISLAMIC CONSTITUTIONAL LAW II(ARABIC) | 1996/1997 |
| ISLAMIC LEGAL MAXIMS | 2009 2012 2009/2010 |
| ISLAMIC LEGAL MAXIMS (ARABIC) | 2018/2019 2019/2020 |
| ISLAMIC TRANSACTIONS & FINANCE (MUAMALAT) | 2005/2006 |
| KAEDAH-KAEDAH FEQAH | 2006/2007 |
| TRANSACTION IN ISLAMIC LAW I ( ARABIC) | 2005/2006 |
| TRANSACTION IN ISLAMIC LAW I (ARABIC) | 2020/2021 2018/2019 2019/2020 2017/2018 |
| TRANSACTIONS IN ISLAMIC LAW I | 2000/2001 |
| TRANSACTIONS IN ISLAMIC LAW I (ARABIC) | 2002/2003 1999/2000 2000/2001 2012/2013 2001/2002 2004/2005 2011/2012 2003/2004 2014/2015 2007/2008 1997/1998 1998/1999 2009/2010 1996/1997 2015/2016 2008/2009 2006/2007 2013/2014 2005/2006 2016/2017 |
| TRANSACTIONS IN ISLAMIC LAW II | 1995/1996 |
| TRANSACTIONS IN ISLAMIC LAW II (ARABIC) | 2006/2007 2004/2005 |
| TRANSACTIONS IN ISLAMIC LAW II(ARABIC) | 1996/1997 1997/1998 |
| USUL AL FIQH I (ARABIC) | 2014/2015 2015/2016 2019/2020 2017/2018 2012/2013 2009/2010 2013/2014 2018/2019 2020/2021 2016/2017 2011/2012 |
| USUL AL FIQH I(ARABIC) | 2008/2009 |
| USUL AL FIQH II (ARABIC) | 2011/2012 2018/2019 2019/2020 |
| USUL FIQH I (ARABIC) | 1999/2000 1998/1999 2000/2001 |
Research Projects
Completed
On-Going
| | |
| --- | --- |
| 2016 - Present | A Study on the Application of Qawa'id Fiqhiyyah (Islamic Legal Maxims) by the Shari'ah Committee in Approving Islamic Banking and Takaful Products in Malaysia |
| 2016 - Present | A Study on the Maxim and Its Application in Islamic Banking and Takaful Industries |
| 2016 - Present | A Study on the Rules of Priority Applicable to the 'Asabah Heir in the Islamic Inheritance |
| 2009 - Present | Wakalah Concept in Takaful and Retakaful |
Publications
Article
| | |
| --- | --- |
| 2017 | An analysis of Consensus Ad Idem: The Malaysian Contract Law and Shari'ah Perspective. Pertanika Journal of Social Science and Humanities, 25 (S) (October) pp. 73-84 |
| 2017 | Rangka kerja pengurusan risiko syariah institusi kewangan Islam: Suatu usaha menangani risiko ketidakpatuhan syariah global = Sharia risk management framework for Islamic financial institutions: Its global application in managing sharia non-compliant risk. Kanun : Jurnal Undang-undang Malaysia, 29 (2) pp. 99-127 |
| 2017 | Shariah risk management process for Islamic financial institutions in the context of shariah governance framework 2010. UUM Journal of Legal Studies, 8 () pp. 1-15 |
| 2016 | Murabahah Sukuk structure: the shari'ah challenges and the way forward. European Journal of Islamic Banking and Finance, (4) pp. 1-4 |
| 2016 | The structural development of Istisna' sukuk structure from Shari'ah perspective. Journal of Islam and Civilizational Renewal, 7 (2) pp. 231-243 |
| 2014 | A study on the Shariah decision making processes adopted by the Shariah committee in Malaysian Islamic financial institutions. Australian Journal of Basic and Applied Sciences, 8 (13) pp. 670-675 |
| 2014 | The implementation of Shariah governance framework of 2010: advantages and constraints. Australian Journal of Basic and Applied Sciences, 8 (13) pp. 684-687 |
| 2012 | Is a Nominee a Trustee or a Beneficiary? A Study on the Islamic Legal Maxim "In Contracts Effect is Given to Intention and Meaning and not Words and Forms" and Its Relevance to the Nomination Concept and Practice in the Administration of a Muslim's Estate in Malaysia.. Australian Journal of Basic and Applied Sciences, 6 (11) pp. 153-159 |
| 2012 | Study on the awareness and adoption of Shari'ah governance framework 2010 by the Islamic financial institutions in Malaysia. Australian Journal of Basic and Applied Sciences, 6 (11) pp. 83-89 |
| 2012 | When Halal and Haram meet the Haram prevails?: an analysis of the maxim and its application in contemporary issues. Australian Journal of Basic and Applied Sciences, 6 (11) pp. 199-205 |
| 2011 | The implications of ghubn in islamic contracts : an analysis of current practices. Journal of Applied Sciences Research, 7 (13) pp. 2177-2181 |
Conference or Workshop Item
| | |
| --- | --- |
| 2015 | Pengharmonian Akta Kontrak 1950 dan prinsip-prinsip shariah. In: Persidangan Meja Bulat Pengharmonian Undang-undang-Kajian Undang-undang Bertulis, |
| 2015 | Shariah risk management process for Islamic financial institutions in the context of Shariah Governance Framework 2010. In: The 8th UUM International Legal Conference 2015, |
| 2013 | Enhancement programmes conducted by Malaysian Islamic banks towards the implementation of Shariah compliance. In: International Conference on Commercial Laws (ICCL 2013) , |
| 2013 | Shariah governance for Islamic financial institutions in Malaysia on the independency of Shariah committee and efficiency on its Shariah decisions. In: 7th WSEAS International Conference on Management, Marketing and Finance (MMF '13), |
| 2013 | Study on awareness and adoption of Shariah Governance Framework 2010 (SGF 2010) by the Islamic financial institutions (IFIs) in Malaysia. In: IIUM Research, Invention and Innovation Exhibition (IRIIE) 2013, |
| 2013 | Study on enhancement programmes conducted by Malaysian Islamic financial institutions. In: 4th International Conference on Business and Economic Research (4th ICBER 2013), |
| 2013 | Survey on implementation of internal Shariah compliance function in Malaysian Islamic banks and takaful companies. In: 7th WSEAS International Conference on Management, Marketing and Finance (MMF '13), |
Book Section