KULLIYYAH OF INFORMATION AND COMMUNICATION TECHNOLOGY
Postgraduate Office
Contact Info
Dean,
Kulliyyah of Information & Communication Technology, International Islamic University Malaysia,
P.O. Box 10, 50728,
Kuala Lumpur,
MALAYSIA
+6 03 - 6421 5601
Postgraduate Office
---
Deputy Dean Postgraduate & Research
(murni@iium.edu.my)
---
About Deputy Dean Postgraduate & Research
On behalf of the Office of Deputy Dean Postgraduate & Research I wish to welcome all prospective and current students to embark studies at the postgraduate level in the Kulliyyah of ICT, IIUM. Postgraduate studies generally provide a route to a particular career and knowledge specialisation. KICT offers two main postgraduate degrees – taught courses and research degrees at master and doctoral levels. KICT offers a total of: -
Three (3) taught programmes by coursework;
Two (2) programmes by coursework and research (mixed mode);
PhD in Library and Information Sciences (by mixed mode)
and three (3) programmes by full research: -
In running these programs, the Postgraduate Office of KICT works together with the offering academic departments including Department of Information Systems (DIS), Department of Computer Science (DCS), Department of Library and Information Sciences (DLIS), and Centre for Information Technology Advancement (CITA). The Postgraduate office also works together with the Head of Research Office (HoR) in coordinating and facilitating postgraduate students' involvement in KICT research laboratories and activities.
Prospective and current students are highly encouraged to participate in the KICT focused research specialty areas namely: -
ICT and Islam
Cognitive and Biologically Inspired Computing
Information Systems, Internet and Governance
Semantic Body of Knowledge and Technology
Cyber Security
Social Media Analytics and Business Intelligence
Fintech, Blockchain and Distributed Ledger Technologies
Perceptive and Sentiment Computing
Computational Intelligence
Instructional Design and Technologies
Information Assurance and Security
Software and Systems Engineering
The Postgraduate Office of KICT acts as a one-stop-center for all matters concerning postgraduate students at KICT ranging from advisory, overall monitoring and related postgraduate administrative processes including application, admission, enrolment, registration, examination, graduation, and reviewing common or special appeals submitted by postgraduate students. In accomplishing these tasks, the Postgraduate office of KICT works together with program coordinators, Head of Departments, KICT Management, and Centre for Postgraduate Studies (CPS) of IIUM. In addition, the office also oversees and facilitate postgraduate students' co-curricular activities primarily organised by the KICT Postgraduate Student Society (PGSS).
Office Address
Deputy Dean Postgraduate Office,
Block A, Level 2,
Kulliyyah of Information & Communication Technology,
International Islamic University Malaysia,
53100 Kuala Lumpur, Malaysia.

Phone: +603-6421 6404
Email: pa.ddpgkict@iium.edu.my
Postgraduate Coordinator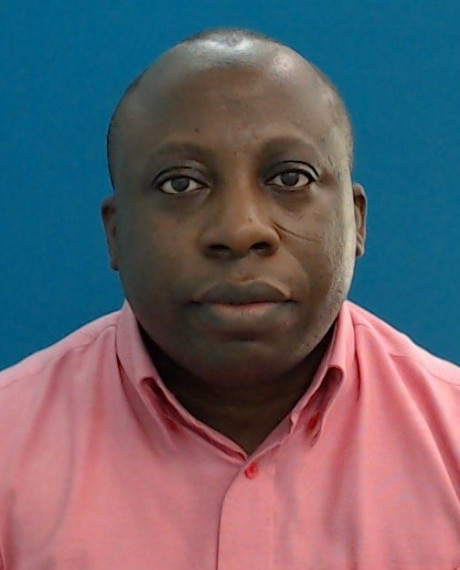 (adamu@iium.edu.my)
Assistant Administrative Officer
(mimisabri@iium.edu.my)
03 - 6421 5613
Roles & Responsibilities
Provides overall assistance to postgraduate students in matters related to academic program, welfare, and skills development through various postgraduate program activities such as postgraduate colloquium, seminars, workshops, discourse, 3-Minutes Thesis competition, and other relevant activities in conjunction and/or collaboration with the KICT Postgraduate Student Society (PGSS).
Report and update status and progress in various decision-making platforms including KICT Postgraduate Committee (KPGC), Kulliyyah Executive Management (KEM), Kulliyyah Board of Management (KBM), University Postgraduate Committee (UCPS) and Student Admission Committee (SAC).

Review, verify, recommend, and approve postgraduate processes including prospective postgraduate students' application, postgraduate students' enrollment, registration, progress reports, examination, thesis submission and examination, and various common and special appeals.

Oversees the improvement and upgrading of postgraduate related internal administrative processes and services including simplifying process flow, data management ranging from data capture and reporting, and the provision of the Kulliyyah postgraduate students' facilities.

Ensuring compliance to the Academic Quality matters including International Organization for Standardization (ISO) Audit, Malaysia Qualifications Agency (MQA) Audit, IIUM Knowledge and Change Advancement (KCA) academic governance processes such as academic and curriculum review for endorsement at various level of authorities including the IIUM Senate, MQA, Jabatan Pengajian Tinggi (JPT) and the Ministry of Higher Education (MoHE).

KULLIYYAH POSTGRADUATE COMMITTEE MEETING (KPGC)
OFFICE OF DEPUTY DEAN (POSTGRADUATE & RESEARCH)
---