LEADING THE WAY
Let's lead the way
Enlighten the future
Share the wisdom
Through the spirit of Islam<
Revelation and Reason
We shall excel, we shall prevail
Merging faith and knowledge
We're the Khalīfah
We'll fulfill the amānah
Chorus:
Together,
We make the world a better place
Forever,
Expand the culture of Iqra'
IIUM,
Is to realise, the meaning of...
Raḥmatan lil-ʿālamīn
Together,
We make the world a better place
Forever,
Expand the culture of Iqra'
IIUM,
Is to realise, the meaning of...
(Mercy to all the worlds)
For all mankind

Music composer: Johan Nawawi
KEBAWAH DULI YANG MAHA MULIA
SERI PADUKA BAGINDA RAJA PERMAISURI AGONG
TUNKU HAJAH AZIZAH AMINAH MAIMUNAH ISKANDARIAH
BINTI ALMARHUM AL-MUTAWAKKIL ALALLAH SULTAN ISKANDAR
AL-HAJ
---
HER MAJESTY
SERI PADUKA BAGINDA THE RAJA PERMAISURI AGONG
TUNKU HAJAH AZIZAH AMINAH MAIMUNAH ISKANDARIAH
BINTI ALMARHUM AL-MUTAWAKKIL ALALLAH SULTAN ISKANDAR
AL-HAJ
D.K., D.M.N., S.S.A.P., S.I.M.P., D.K.(Johor)., S.P.M.J., D.K.(Brunei), P.K.C., P.K.T., P.J.K.



Datuk Dr. Mohd Daud Bakar
---
He was the Deputy Rector (Students Affairs) of International Islamic University Malaysia from 2002 to 2005. He began his career as a lecturer back in 1989. As a former staff of IIUM, he has much adapt with IIUM environment.
Currently, he is the Chairman of Trustee Holder, Yayasan Pembangunan Ekonomi Islam Malaysia (YaPEIM). He also serves as a member of shariah advisory panel for Islamic finance institutions in Malaysia and abroad. Moreover, he is also the founder of Amanie Advisors, an Islamic finance advisory company.
He received his early education at Sekolah Kebangsaan Sungai Korok Baru, Alor Setar, Kedah (1970-1976), Maktab Mahmud (1977-1979) and Kolej Islam Klang (1980-1983).
Next, he furthered his studies in shariah at University of Kuwait (1983-1988) and got his PHD from University of St. Andrews, United Kingdom (1990-1993).
Years after that, he obtained his second degree in jurisprudence from University of Malaya, Kuala Lumpur (1996-2002).
In 2014, Datuk Dr. Mohd. Daud Bakar received the "Most Outstanding Individual" award by His Majesty, the King of Malaysia, in conjunction with the national-level Prophet Muhammad's birthday.
In 2016, he then received the "Award of Excellence for Outstanding Contribution for Shariah & Advisory" at London Sukuk Summit Awards and "Shariah Adviser Award" at the Asset Triple A Islamic Finance Award.
His publications include articles in various academic journals and presentations of more than 150 papers in both local and international conferences. His first book entitled "Shariah Minds in Islamic Finance: an Inside Story of a Shariah Scholar" has won the "Islamic Finance Book of the Year 2016" by the Global Islamic Finance Award (GIFA). Until today, Datuk Dr. Mohd Daud has been active and a well-known supporter of Islamic finance.
Professor Emeritus Tan Sri Dato' Dzulkifli Abdul Razak
---
He was the 5th Vice-Chancellor/President of Universiti Sains Malaysia (USM) from 2000 to 2011; a member of the World Health Organisation (WHO) Expert Advisory Panel on Drug Policy and Management (1995-2010); and WHO Scientific Committee of Tobacco Product Regulation (2004-2006).

Tan Sri Dzul is the 1st Asian to receive the prestigious 2017 Gilbert Medal and the 7th internationally from Universitas 21, a group of renowned research intensive universities focused on fostering global citizenship and encouraging institutional innovation. He also received the 2017 Asia HRD Contribution to Society Award as recognition for his contribution to people's development in the academic world.

As a member of the Board of Trustees, he is active in various charity-based organisations, such as: National Cancer Council (MAKNA, since 2013), Mercy Malaysia (since 2012), Razak School of Government (since 2011), Malay College (MCKK) Foundation (since 2011), Yayasan Hasanah (since 2015), Yayasan Bumiputra Pulau Pinang (since 2010). He is also the Chairperson of the first homegrown educational services organisation, LeapEd Services Sdn Bhd, a social enterprise that offers expertise in transforming schools and education in Malaysia.
Since 2013, he has been appointed to the Performance and Delivery Unit (PADU Corp) Board of Trustees to monitor the Ministry of Education Blueprint. From 2011 to 2013, he was the Chair of the Independent Review Committee to give input into the Malaysia Education Blueprint (2013-2015). In 2015, he was appointed a member of the Advisory Board of Higher Education Leadership Academy (AKEPT).
Tan Sri Dzul is Fellow, Academy of Sciences Malaysia (FASc), the World Academy of Art and Science (FWAAS) and Malaysian Institute of Malaysia (FMIM). He is also an Honorary Lifetime member of Asian Academy of Management, and more recently Fellow of the World Academy of Islamic Management (FWAIM). He was awarded the 2017 Tokoh Akademik Negara (National Academic Laureate). He is a recipient of a number of Honorary Doctorates from various international universities.
His latest major scholarly contributions are Fourth Industrial Revolution – The Leadership Dilemma (2018) and Voicing Concern (2018), the seventh volume of the same title comprising his weekly columns from 2015 to 2017. Another contribution Nurturing a Balanced Person – The Leadership Challenge (2015, 2017) won the Anugerah Buku Negara 2016 award and is listed as one of the 50 Best Malaysian Titles for International Rights 2017-2018, according to the National Book Council of Malaysia (MBKM).
Since 1995, Tan Sri Dzul has been writing weekly columns for various Malaysia dailies on issues relating to education, health and current events. Some of his newspaper articles are available at: http://www.thesundaily.my/news/columns/myview.
He is married to Masrah Abidin, and they have four children – Ridzal, Johan, Suriani and Farhana; and Dr. Yasyhad, their daughter-in-law, and granddaughter, Zahara.
Gombak Campus
Professor Dr. Hassanuddeen Abd. Aziz
---
Kulliyyah of Economics and Management Sciences
Professor Dr. Farid Sufian Shuaib
---
Ahmad Ibrahim Kulliyyah of Laws (AIKOL)
Assoc. Professor Dr. Shukran Abd. Rahman
---
Kulliyyah of Islamic Revealed Knowledge and Human Sciences (KIRKHS)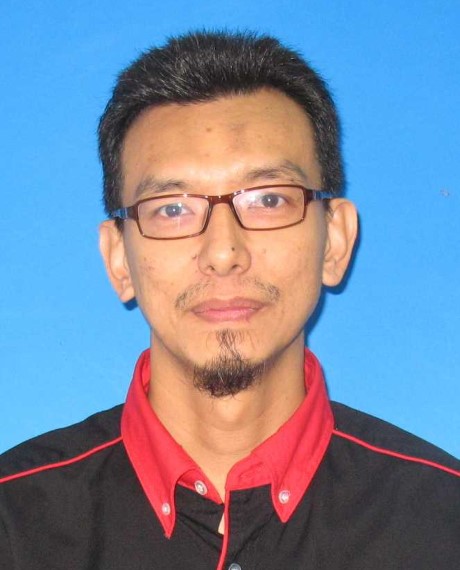 Assoc. Professor Dr. Sany Izan Ihsan
---
Kulliyyah of Engineering (KOE)
Prof. Dr. Ainol Madziah Zubairi
---
Kulliyyah of Education (KOED)
Professor Dr. Ar. Abd. Razak Sapian
---
Kulliyyah of Architecture and Environmental Design (KAED)
Professor Dr. Abdul Wahab Abdul Rahman
---
Kulliyyah of Information and Communication Technology (KICT)
Professor Dr. Hamzah Mohd Salleh
---
Institute of Halal Research and Training (INHART)
Assoc. Professor Dr. Salina Kassim
---
Institute of Islamic Banking and Fianance (IIiBF)
Professor Dr. Thameem Ushama
---
International Institute of Islamic Civilisation and Malay World (ISTAC)
Professor Dr.Aahad M. Osman Gani
---
IIUM Academy of Graduate and Professional Studies (AGPS)
Professor Dr. Ida Madieha Abdul Ghani Azmi
---
Centre for Postgraduate Studies (CPS)
Kuantan Campus
Professor Dr. Azmi Md Nor
---
Kulliyyah of Medicine (KOM)
Assoc. Professor Dr. Che Suraya Mohd Zin
---
Kulliyyah of Pharmacy (KOP)
Assoc. Professor Dr. Salizar Mohamed Ludin
---
Kulliyyah of Nursing (KON)
Dr.Salwana Supa'at
---
Kulliyyah of Dentistry (KOD)
Assoc. Professor Dr. Suzana Abdul Rahman
---
Kulliyyah of Allied Health Sciences (KAHS)
Assoc. Professor Dr. Shahbudin Saad
---
Kulliyyah of Science (KOS)
Br. Murshid Kassim
---
Centre for Foundation Studies (CFS)
Pagoh Campus
Asst. Professor Dr.
Mohd Azrul Azlen Bin Abd. Hamid
---
Kulliyyah of Languages and Management (KLM)
Professor Dr. Ratnawati Ashraf
---
Research Management Centre (RMC)
Assoc. Professor Dato' Dr. Mohamad Saufi Awang
---
IIUM Medical Centre (IIUMMC)
Assoc. Professor Dr. Badri Najib Zubir
---
IIUM Academy of Graduates and Professional Studies (AGPS)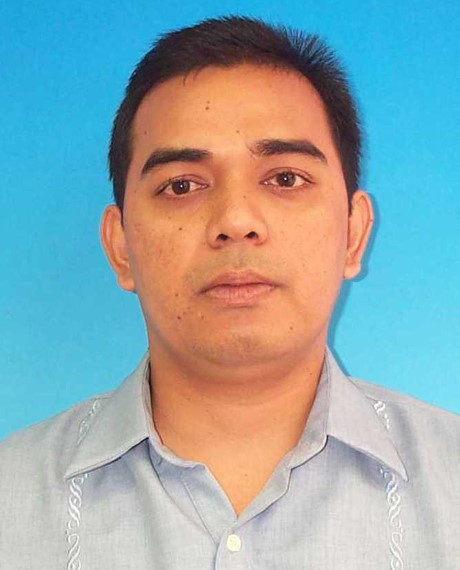 Dr. Muhammad Faris Abdullah
---
Office for Strategic and Institutional Change (OSIC)
Assoc. Professor Dr. lihanna Borhan
---
Office of Knowledge for Change and Advancement
Assoc. Professor Dr.Gairuzazmi Mat Ghani
---
Academic Management and Admission Division (AMAD)
Assoc. Professor Dr. Norbaiduri Roslan
---
Office of Industrial Links (OIL)
Assoc. Professor Dr. Akmal Khuzairy Abdul Rahman
---
Centre for Islamisation (CENTRIS)
Assoc. Professor Dr. Roosfa Hashim
---
IIUM Press
Prof. Dr. Noor Lide Bte. Abu Kassim
---
Centre for Professional Development (CPD)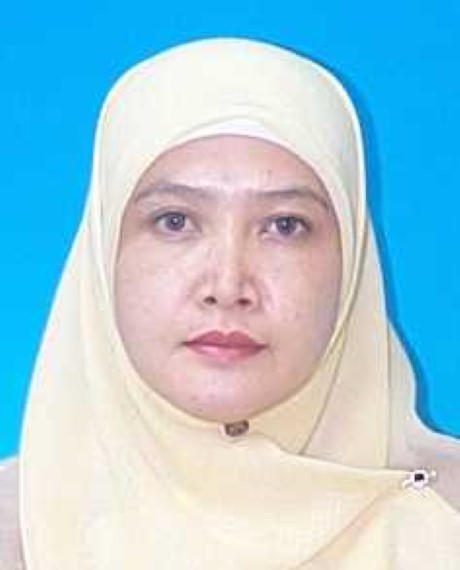 Dr. Rosnani Kassim
---
Centre for Languages and Pre-University Academic Development (CELPAD)
Assoc. Professor Dr. Azam Othman
---
Alumni Relation Division (ARD)
Asst. Professor Dr. Harmi Taazim Mohamad
---
Office for Communication, Advocacy and Promotion (OCAP)
Asst. Professor Dr. Ros Aniza Mohd Shariff
---
Entrepreneurship Development Centre (EDC)
Asst. Professor Dr. Rustam Khairi Zahari
---
Development Division
Professor Dr. Kamaruzzaman Yunus
---
Office of Campus Director, Kuantan
Professor Dr. Amir Akramin Shafie
---
Office of International Affairs
Professor Dr.Waleed Fekry Faris
---
International Institute for Muslim unity (IIMU)
Assist. Professor Dr. Mahyuddin Daud
---
Sport Development Centre (SDC)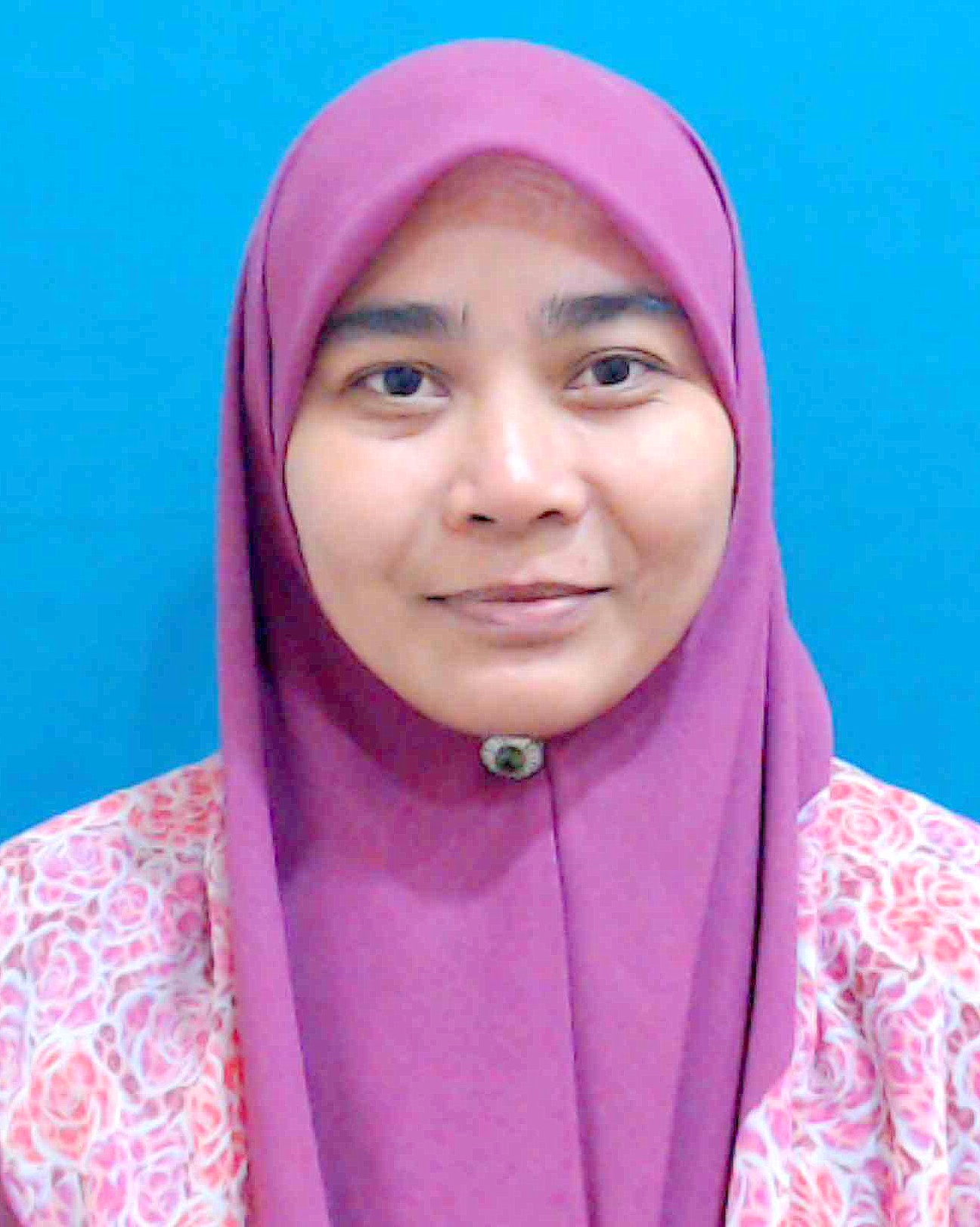 Madam Mizan Mohamad
---
IIUM World Debate and Oratory Centre
Madam Sarifah Abdullah
---
Chief Librarian, IIUM Library
Madam Norhana Mohd Yunos
---
Finance Division
Madam Nor Aminah Kostor
---
Management Services Division (MSD)
Mr. Mohd Razif Mamat
---
IIUM Endownment Fund (IEF)
Assoc Dr. Saremah Salleh
---
Information Technology Division (ITD)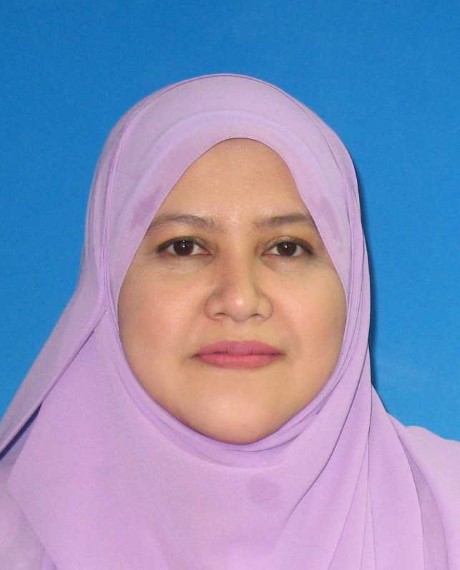 Dr. Siti Masitah Jamaludin
---
IIUM Health and Wellness Centre
Assoc. Prof. Lar. Dr. Mohd Ramzi Bin Mohd Hussain
---
Occupational Safety, Health and Built Environment (OSHBE)
Madam Hafsah Mohd Yusof
---
Centre for Community Engagement (BUDI)
Madam Naaimah Ahmad Radzi
---
Office of Internal Audit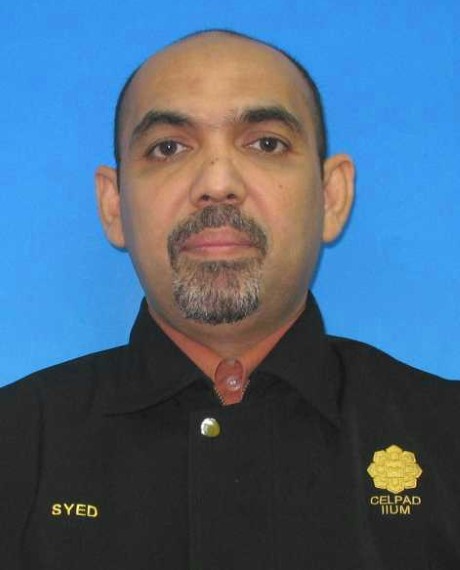 Syed Tahir Bin Syed Mohamed
---
Centre for International Islamic Cultre (CITRA)
Madam Siti Thuraiya Abdul Rahman
---
Residential and Services Department
Will be updated soon.
1. NegaraKu
Negaraku (Malaysia National Anthem) | Effective: 1 July 2019
Download Negaraku

2. IIUM Song
University Anthem | Effective: 9 December 2019
3. IIUM Corporate Video
IIUM Corporate Video | Effective: 1 December 2019

4.IIUM Marketing Video
IIUM Marketing Video | Effective: 1 December 2019

---
IIUM full logo is a combination of the IIUM Logo with the name of university in 3 languages ( Arabic, English and Bahasa Malaysia) and the phrase "Garden of Knowledge and Virtue". The Arabic is written in Arabic calligraphy script and the Bahasa Malaysia in Jawi script. There aye 3 versions, in colour with black text, in colour with white and, pure black and white.
Sample Black Text
---
Sample White Text
Sample Black and White
The logo set is available to download as Adobe Illustrator or Adobe Photoshop file format.
Please to IIUM Logo usage sample for reference on how to appropriately use the logos.

---
IIUM Tagline "Leading The Way" should be displayed together with IIUM logo in official artwork. The tagline comes in either the white text or turquoise text.
Sample White Text

Sample Turquoise Text

The tagline graphics is downloadable in Adobe Illustrator or Photoshop file.
Please refer to IIUM Tagline usage samples to ensure appropriate tagline use.