Staff Directory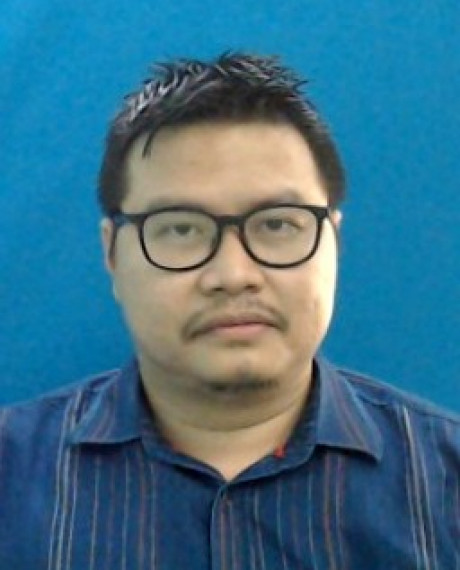 Academic Qualification
Doctor of Philosophy in Mechanical Engineering - Doctor of Philosophy, Universiti Putra Malaysia (UPM)
Masters of Science (Mathematics) - Masters Degree, Universiti Teknologi Malaysia (UTM)
Bachelor of Engineering (Mechanical -Automotive) (Honours) - Bachelor Degree, International Islamic University Malaysia
Mohd Farid Bin Aladdin (Ir. Dr.)
Assistant Professor
IIUM Gombak Campus
KULLIYYAH OF ENGINEERING
---
mohdfaridaladdin@iium.edu.my
4585
Expert Profile
.
Ir. Dr. Mohd Farid Bin Aladdin
Education Background
PhD. Mechanical Engineering, Universiti Putra Malaysia 
M.Sc Mathematics, Universiti Teknologi Malaysia
B.Eng (Hons) Mechanical(Automotive) Engineering
Professional Membership
 Board of Engineers Malaysia (BEM) - Professional Engineer (P118878)
Engineering Council (UK) – Chartered Engineer (80358783)
Publication:
1.    M.F.Aladdin, N.A.A.Jalil, N.Y.Guan and K.A.M.Rezali, "Perturbation effect of Noise on the overall feeling of Discomfort from Vertical Whole-Body Vibration in vibro-acoustic environment", International Journal of Industrial Ergonomics, 83(2021), 
       March 2021
2.     M.F.Aladdin, N.A.A.Jalil, N.Y.Guan, K.A.M. Rezali and S.A.Adam, "Evaluation of Human Combined Noise and Whole-Body Vibration in Passenger Vehicle", International Journal of Automotive and Mechanical Engineering, vol.16, Issue 2, pp. 6808-  
        6824, June 2019.
3.     M.F.Aladdin, N.A.A.Jalil, K.A.M.Rezali, Z.Zulkefli and N.Y.Guan, "Subjective Equivalence of Vehicle Interior Noise and Low Frequency random vertical whole-body vibration", Inter-Noise 2019, Madrid, 16-19 June 2019. 
4.     S.A.Kumaresh and M.F.Aladdin, "A study of vibration transmission on seated person in passenger vehicle", AIP Conference Proceedings 2137, 040001(2019) 
5.     Umi Salmah Seraj and M.Farid Aladdin, "In-Situ Study of Seating Static Comfort in Passenger Vehicles', MATEC Web of Conference, 152(7):02018.
6.     M.Farid Aladdin and J. Singh, "Modelling and simulation of Semi-active suspension system for passenger vehicle", Journal of Engineering, Science and Technology, Special Issue July (2018), 104-125, 2018   

7.    M.Farid Aladdin and Nawal A. A. Jalil,"Psychoacoustics Bias in Vehicle Interior noise-preliminary study", Procedia Engineering, vol. 170, pp. 217-225, April 2017. [Scopus]
8.    M.Farid Aladdin and J. Singh, "Modelling and simulation of Semi-active suspension system for passenger vehicle", Journal of Engineering Science and Technology, Special Issue July (2018), 104-125, 2018
Research Project completed:
| | | | | | |
| --- | --- | --- | --- | --- | --- |
| No | Title | Grant | Amount  | Role | Status |
| 1 | Predicting human comfort in vehicle cabin from combined noise and vibration | Taylor's Research Grant Scheme(TRGS) | RM13,950.00 | Principal investigator | Completed |
| 2 | Improving Natural Freq. in vehicle oil pan  | Taylor's Research Grant Scheme(TRGS) | RM14,000.00 | Co-investigator | Completed |
Industrial collaboration project:
| | | | |
| --- | --- | --- | --- |
| No | Title | Company | Department/division |
| 1 | Improving Natural Frequency in vehicle oil pan- Topological approach | Proton Research & Development | Testing & Development, Vehicle Development & Engineering |
| 2 | Design & Development of Junker Test rig for Automotive application  | Proton Research & Development | Testing & Development, Vehicle Development & Engineering |
Field of Interest
1) Human response to Noise & Vibration, Automotive NVH 
2) Mathematical Modelling in Engineering 
3) Process Improvement
Area of Specialisation
Engineering Tech ~ Engineering And Technology ~ Automotive Engineering ~ Noise, Vibration and Harshness (NVH) - Whole body vibration and noise exposure in vehicle cabin
Natural Science ~ Environmental Sciences ~ Environment Technology/Industry ~ Reduction of Noise and Vibration - Human response to noise and vibration
Professional Membership
2018: Member of Profesional Body / Association: (Professional Engineer), Board of Engineers Malaysia
Teaching Responsibilities
| | |
| --- | --- |
| AEROSPACE ENGINEERING LAB 1 | 2023/2024 |
| AEROSPACE ENGINEERING LAB I | 2023/2024 |
| AUTOMOTIVE TRANSMISSION SYSTEM | 2023/2024 |
| DYNAMICS | 2023/2024 |
Research Projects
Completed
| | |
| --- | --- |
| 2022 - 2022 | Volvo DSS Vibration Test on Radar Unit |
| 2022 - 2022 | Digital Roadmap for Construction Industry: Electrical Installation |
| 2022 - 2022 | Digital Roadmap for Construction Industry: Plumbing, Heat and Aircondition Installation |
| 2022 - 2022 | Digital Roadmap for Construction Industry: Construction Installation |
On-Going
Publications