Staff Directory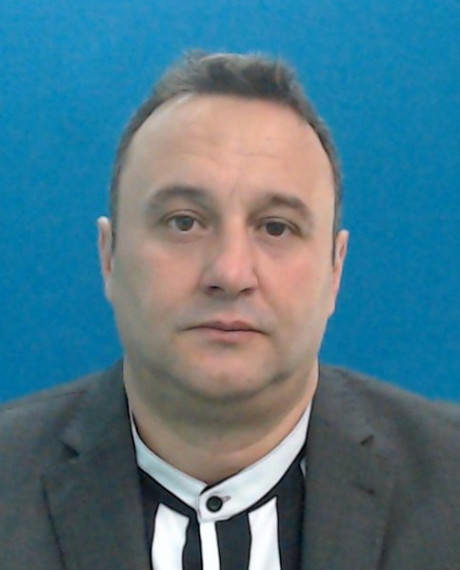 Academic Qualification
Doctor of History and Civilization of the European University Institute - Doctor of Philosophy, European University Institute
Master of Human Sciences - Masters Degree, International Islamic University Malaysia
Master of Research - Masters Degree, European University Institute
Bachelor of Human Sciences Communication - Bachelor Degree, International Islamic University Malaysia
Olsi Jazexhiu (Dr.)
Assistant Professor
IIUM Gombak Campus
ABDULHAMID ABUSULAYMAN KULLIYYAH OF ISLAMIC REVEALED KNOWLEDGE AND HUMAN SCIENCES
---
olsijazexhi@iium.edu.my
6013
Expert Profile
Dr. Olsi Jazexhiu, Assistant Professor in the Department of History, Kulliyyah of Islamic Revealed Knowledge and Human Sciences is specialised in the history of nationalism, Islam and Muslim communities in post-Ottoman Europe. He has has taught history at University Aleksander Xhuvani of Elbasan and University Aleksander Moisiu of Durres in Albania (2015 - 2021) before joining the IIUM in 2021. 


Olsi has been a postdoctoral researcher at York University, Toronto, Canada (2014 - 2015) and finished his PhD at the European University Institute,  Florence,  Italy (2011). His research, publications and investigative work covers the process of radicalisation of Muslims in Europe, issues of national identity in the Balkans, the situation of Muslim communities in Xinjiang, China and the situation of Muslim and Christian communities in Palestine / Israel.  


He has served as board member of the Albanian Muslim Society of Toronto (2010 - 2012), adviser to the Chairman of the Muslim Community of Albania (2003 - 2005) and founding member of the Muslim Forum of Albania (2005).    


Dr. Olsi Jazexhiu has conducted several studies that analyse the depiction of Muslims and Christians in the Balkans (Albania and Kosovo), the historical image of Turkey in the Balkans and the propagation of Islamophobia in Europe.  

Area of Specialisation
Humanities ~ Humanities ~ Historical and Civilisation Studies ~ Muslim Society - History of the Middle East
Humanities ~ Humanities ~ Historical and Civilisation Studies ~ Europe, the Mediterranean and the Levant - History of the Ottoman Empire and the Balkans
Humanities ~ Humanities ~ Philosophy ~ Islamisation of Knowledge - Uyghur Muslims in Xinjiang
Humanities ~ Humanities ~ Historical and Civilisation Studies ~ Europe, the Mediterranean and the Levant - Islam in the Balkans
Teaching Responsibilities
| | |
| --- | --- |
| FINAL YEAR PROJECT I | 2022/2023 2021/2022 |
| FINAL YEAR PROJECT II | 2022/2023 2021/2022 |
| HISTORY OF OTTOMAN EMPIRE | 2023/2024 |
| HISTORY OF RUSSIA & MUSLIM EURASIA | 2022/2023 2021/2022 |
| HISTORY OF RUSSIA AND MUSLIM EURASIA | 2023/2024 |
| INTRODUCTION TO HISTORY AND CIVILIZATION | 2021/2022 |
| ISLAM IN THE MODERN WORLD | 2023/2024 2022/2023 |
| MUSLIM NATIONS IN CONTEMPORARY HISTORY | 2023/2024 2022/2023 2021/2022 |
| OSMANLI HISTORY | 2022/2023 2021/2022 |
Publications
Article
Book Section
| | |
| --- | --- |
| 2016 | Albania. In: Brill, ISBN: 978-90-04-33602-5, pp. 19-33 |