Staff Directory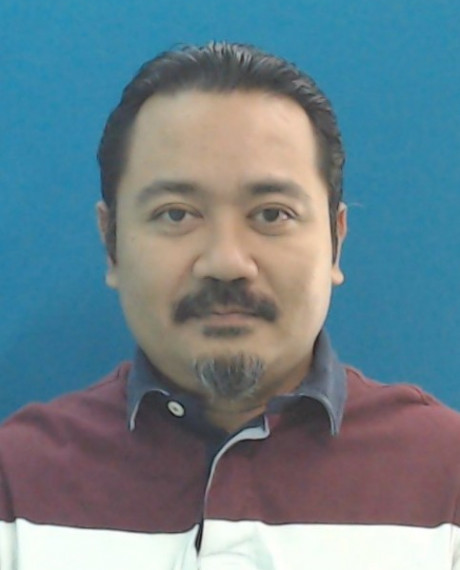 Academic Qualification
Doctor of Philosophy - Doctor of Philosophy, Universiti Putra Malaysia (UPM)
Master of Health Science (Optometry) - Masters Degree, Universiti Kebangsaan Malaysia (UKM)
Bachelor of Optometry (Hons) - Bachelor Degree, Universiti Kebangsaan Malaysia (UKM)
Shah Farez Bin Othman (Dr.)
Assistant Professor
IIUM Kuantan Campus
KULLIYYAH OF ALLIED HEALTH SCIENCES
---
shahfarez@iium.edu.my
5368
Expert Profile
Assistant Professor Dr. Shah Farez Bin Othman was born in Petaling Jaya, Selangor in 26th February, 1976. His earlier schooling years was spent at the Saint John Primary School in Kuala Lumpur, then Sekolah Menengah Sains Raja Tun Azlan Shah (SERATAS) in Taiping, followed by the Universiti Kebangsaan Malaysia (UKM) Matriculation Programme, both at Sekolah Menengah Sains Sultan Mahmud (SESMA), Kuala Terengganu and Pusat Matrikulasi UKM, Kuala Pilah. He subsequently furthered his study in the UKM having BOptom (Hons) in 1999. Upon graduation, he had been working as an optometrist at optical chain store in Seremban, staff optometrist at the Queen Elizabeth Hospital, Kota Kinabalu, and resident optometrist cum practice manager at the Grand Eye Care Centre, the Southern Hospital, Melaka. In June 2004, Dr. Shah joined academia at International University College of Technology Twintech, Kuala Lumpur as a lecturer in optometry and pioneered staff for the first optometry programme in private university in Malaysia. He had pursued his higher degree at UKM in 2005 via part-time basis and obtained Master of Health Science by research in 2010. He is a registered optometrist with Malaysian Optical Council since 1999 and a Fellow of Association of Malaysian Optometrist since 2007. In 2012 he went to the University Putra Malaysia, Serdang to do his PhD in Applied Optics also via part-time basis. He successfully obtained his PhD in 2020 and joined International Islamic University Malaysia (IIUM) In July 2021. Prior joining IIUM, he was also a Senior Lecturer in Optometry and pioneered staff for the optometry programme at SEGi University from October 2010 to June 2018. He was also the Head of School and Assistant Professor of Optometry at the UCSI University from July 2018 to July 2021.   
Dr. Shah has 19 years' experience at all educational levels as lecturer, researcher, manager, and including 24 years as consultant optometrist. His professional training and research have been in the areas of Clinical Optometry, Ocular Imaging, and Applied Optics. His current interest is in Applied Optics that includes Eye Model Construction. He has also involved in committee and consultancy for a new programme, curriculum reviewers, assessor for the academic staff promotion at King Saud University, reviewer for peer-reviewed scientific journals, internal grant reviewer, and assessors for postgraduate Master and PhD. His other research endeavours and professional competence is in visual performance in sport and ocular structural changes in myopia. Dr. Shah is also an Adjunct Lecturer at UCSI University teaching in the areas of entrepreneurship & ethics, and optics for optometry.   
Dr. Shah is currently an Assistant Professor of Optometry at Kulliyyah of Allied Health Sciences (KAHS), IIUM, Kuantan Campus. He is also a Consultant Optometrist at IIUM Optometry Clinic, which is the University eye clinic. Since 2021, Dr. Shah is an Associate Editor, International Journal of Allied Health Sciences, and Committee Member for KAHS Innovative Teaching and Simulation Learning. He is also the coordinator for IIUM Continuing Optometric Education. At national level, Dr. Shah serves as an Executive Member, Malaysian Academy of Optometry, and member for the Professional Qualifying Assessment (PQA), Malaysian Optical Council which is under Malaysian Ministry of Health.   

Area of Specialisation
Medical And Health ~ Medical And Health Sciences ~ Optometry ~ Clinical Optometry
Teaching Responsibilities
| | |
| --- | --- |
| CASE MANAGEMENT 1 | 2022/2023 2021/2022 |
| CASE MANAGEMENT 2 | 2022/2023 2021/2022 |
| INVESTIGATIVE PROJECT 1 | 2022/2023 2021/2022 |
| INVESTIGATIVE PROJECT 2 | 2022/2023 2021/2022 |
| OCULAR ANATOMY & PHYSIOLOGY 2 | 2021/2022 |
| OPHTHALMIC INSTRUMENTS | 2022/2023 2021/2022 |
| OPHTHALMIC OPTICS AND DISPENSING 1 | 2022/2023 2021/2022 |
| OPHTHALMIC OPTICS AND DISPENSING 2 | 2022/2023 2021/2022 |
| PRIMARY OPTOMETRY CLINIC 1 | 2022/2023 2021/2022 |
| PRIMARY OPTOMETRY CLINIC 2 | 2022/2023 2021/2022 |
| PRIMARY OPTOMETRY CLINIC 3 | 2022/2023 2021/2022 |
| PROFESSIONAL OPTOMETRY STUDIES | 2022/2023 |
| SPECIALIZATION CLINIC B 1 | 2022/2023 2021/2022 |
| SPECIALIZATION CLINIC B 2 | 2022/2023 2021/2022 |
| VISUAL OPTICS | 2021/2022 |
Research Projects
Completed
On-Going
| | |
| --- | --- |
| 2022 - Present | Validation of Machine Learning Approach in the Detection of Accommodative Anomaly |
Award & Recognition
| | | |
| --- | --- | --- |
| 24 Nov, 2021 | Silver Award, International Islamic University Malaysia Research Day 2021 - International Islamic University Malaysia | University |
Publications
Article
Conference or Workshop Item