Staff Directory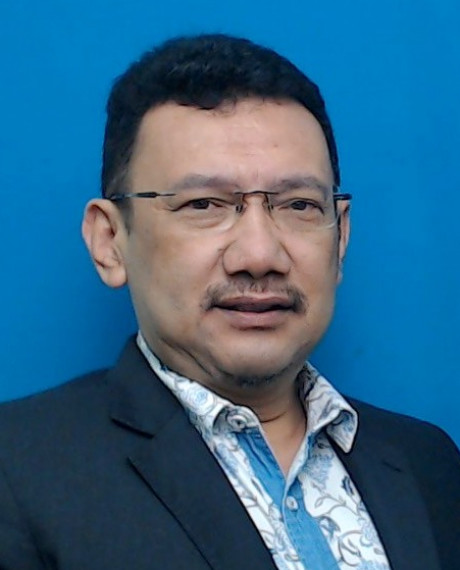 Academic Qualification
Doctor of Philosophy - Doctor of Philosophy, Universiti Kebangsaan Malaysia (UKM)
Master of Philosophy - Masters Degree, Universiti Kebangsaan Malaysia (UKM)
Bachelor of Laws [Second Class (Upper) Honours - Bachelor Degree, International Islamic University Malaysia
Wan Ahmad Fauzi Bin Hashim @ Wan Husain (Assoc. Prof. Dr. Datuk)
Associate Professor
IIUM KL Campus
INTERNATIONAL INSTITUTE OF ISLAMIC THOUGHT AND CIVILISATION
---
wanfauzi@iium.edu.my
1243
Expert Profile
Wan Ahmad Fauzi was
admitted as an advocate and solicitor at the High Court of Malaya, Kuala
Lumpur, on 23 September 1996. He graduated from the International Islamic
University, Malaysia, with LLB (Hons). Wan Ahmad Fauzi is also qualified as a
Syarie counsel for Terengganu and Federal Territory. On 14 October 2007, he
ceased to practice as an advocate and solicitor to venture into full-time
corporate work. Wan Ahmad Fauzi was involved in the infrastructure construction
industry and oil & gas as group executive chairman of his company. In 2012,
The Book of Malaysia Leaders: Political,
Government & Corporate had acknowledged him in its list.
He has served as Secretary of the Terengganu
Royal Council, Legal Advisor of the Majlis YTM Dato'-Dato' Undang and YTM Tunku
Besar Tampin Negeri Sembilan, Chairman of Tuanku Nur Zahirah Foundation and a
member of Terengganu Religious Council and Malay Customs. To date, Wan Ahmad
Fauzi is still active in NGOs, among others, is Silat Seni Gayong as Waris
Amanah Mahaguru, MI'RAJ Coalition and Persatuan Anak-anak Terengganu.
After completing his Master of Philosophy (M.Phil), he
pursued his doctorate at the Faculty of Law, Universiti Kebangsaan Malaysia, in
2015. He excellently completed his studies in 2017, a year ahead of his
graduation period, with a distinguished PhD thesis entitled "The Concept of Sovereignty of the
Malay Rulers in the Federal Constitution of Malaysia according to the legal
history". He won six National Book Awards in 2018, 2019, 2020 and 2021 in
the constitutional law and other categories.  On 27 May, 2023, his book titled "Kedaulatan Malaysia Governan Utama Negara" was launched by HRH the Sultan of Perak. Wan
Ahmad Fauzi was bestowed with the Federal Order of Panglima Jasa Negara (PJN),
State Order of Dato' Paduka Negeri Sembilan (DPNS) and State Order of Setia
Mahkota Terengganu (SMT).  He is
currently an Associate Professor in ISTAC-IIUM and is well-known as the founder of watanic
jurisprudence.
Area of Specialisation
Social Science ~ Social Science ~ Law ~ Other Law n.e.c.
Research Projects
Completed
On-Going
| | |
| --- | --- |
| 2023 - Present | The Essence of The Conference of The Rulers and Its Legal Implication to The Malaysian Constitutional System |
Publications