Staff Directory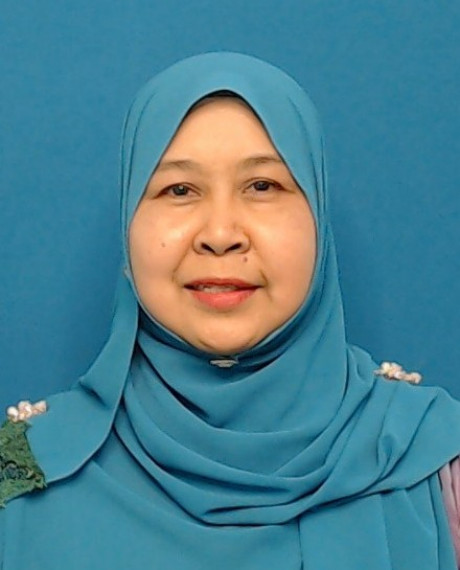 Academic Qualification
Doctor of Philosophy (Law) - Doctor of Philosophy, International Islamic University Malaysia
Master in Comparative Laws - Masters Degree, International Islamic University Malaysia
Bachelor in Islamic Law (Syariah) - Bachelor Degree, International Islamic University Malaysia
Bachelor of Laws (Second Class (Upper) (Honours) - Bachelor Degree, International Islamic University Malaysia
Rusni Bt Hassan (Prof. Dr.)
Professor
IIUM Gombak Campus
INSTITUTE OF ISLAMIC BANKING AND FINANCE

Other's position:
Dean, Institute of Islamic Banking and Finance
---
Expert Profile
righttop00Dr. Rusni Hassan is an Associate Professor and Deputy Dean at the IIUM Institute of Islamic Banking and Finance (IIiBF). She graduated with LLB (Honours) and LLB (Shariah) (First Class), Master of Comparative Laws (MCL) and Ph.D in Law. Her areas of specializations include Islamic Banking, Finance and Islamic Documentations, Islamic Capital Market, Takaful and Islamic Law of Transactions. She was Coordinator for Research and Publications and Course Coordinator for Islamic Law of Transactions and Islamic Banking and Takaful. She was in the Research Committee for Review of Islamic Banking Laws, Central Bank of Malaysia and an examiner for Financial Planner Association of Malaysia. Presently, she is the examiner for Chartered Institute of Management Accountants (CIMA), United Kingdom.
She is a member of Shariah Advisory Council Bank Negara Malaysia and a Shariah Advisor for Association of Islamic Banking Institutions Malaysia (AIBIM). She was a member of the Shariah Committee for HSBC Amanah Malaysia, HSBC Amanah (Takaful) Malaysia, and a registered Shariah Advisor with the Securities Commission. Internationally, she is a Shariah Committee member for Housing Development Corporation and Housing Development Finance Corporation Maldives. In this she has advised numerous Islamic Financial Institutions locally and internationally on shariah compliance aspects on product development and structuring, legal documentations and Shariah audit.
She was involved in the establishment of two main associations in Islamic Finance that are Association of Shariah Advisors in Islamic Finance Malaysia (ASAS) and International Council for Islamic Finance Educators (ICIFE) for which she was in the Pro-tem committee and at present the Secretary for both associations.
Dr Rusni is also involved in consultancy work with several private institutions such as Bank Muamalat Malaysia Berhad, Public Bank Berhad, Maybank Islamic Berhad and International Shari'ah Research Academy for Islamic Finance, Permodalan Nasional Selangor.
She has presented papers at many international conferences and seminars locally and abroad and has been invited as an expert and guest speaker in seminars, workshops, conferences and trainings on various Islamic Finance issues.
Her publications include books on Islamic Banking and Takaful, Islamic Banking under Malaysian Law, Corporate Governance of Islamic Financial Institutions, Shariah Governance for Islamic Finance Institutions in Kuwait, Malaysia and Indonesia. She has also written relevant chapters in books on Islamic Finance and also articles of journals, Shariah Law Reports and other publications.
She is the winner of several Best Paper Awards from various academic conferences. In 2010, a paper that she co-authored won the "Best Paper Award" in the 3rd Kuala Lumpur Islamic Finance Forum (KLIFF) Essay Competition on Islamic Finance. Her contributions have been given recognition by the IIUM when she was awarded the Promising Researcher Award in IIUM Quality Day in 2012. Her overall contribution to Islamic Finance is also recognized internationally when she was recognized among the Top 10 Women in Islamic Finance 2013 by the CPI International and in 2014 she received an award as the Most Talented Women Professional in Islamic Banking, Asia Islamic Banking Excellence Awards, by CMO Asia.
Area of Specialisation
Economics, Business And Management ~ Economics, Business And Management ~ Investment ~ Islamic Investment Instrument
Humanities ~ Humanities ~ Religious Studies ~ Islamic Studies
Social Science ~ Social Science ~ Syariah Law ~ Islamic Law of Transaction - Islamic Law of Transactions
Social Science ~ Social Science ~ Syariah Law ~ Islamic Banking Law - Islamic Banking and Finance
Teaching Responsibilities
| | |
| --- | --- |
| CONTEMPORARY ISSUES IN BANKING LAW | 2020/2021 |
| CONTEMPORARY ISSUES IN ISLAMIC FINANCE | 2020/2021 2019/2020 2018/2019 2016/2017 2014/2015 2013/2014 2012/2013 |
| EVIDENCE & PROCEDURE OF SHARIAH COURT I | 2009/2010 2006/2007 2005/2006 2004/2005 2003/2004 2002/2003 |
| FIQH MUAMALAH IN BANKING AND FINANCE | 2013/2014 |
| ISLAMIC BANKING & DOCUMENTATIONS | 2016/2017 2015/2016 2014/2015 2013/2014 2012/2013 |
| ISLAMIC BANKING LAW | 2013/2014 2011 2010/2011 2009/2010 2008/2009 |
| ISLAMIC BANKING SECURITIES & DOCUMENTATION 2 | 2004/2005 |
| ISLAMIC BANKING, SEC. & DOCUMENTATION 1 | 2005/2006 |
| ISLAMIC BANKING, SECURITIES & DOCUMENTATION | 2005/2006 |
| ISLAMIC BANKING, SECURITIES & DOCUMENTATION 1 | 2010/2011 2009/2010 2008/2009 2007/2008 2006/2007 |
| ISLAMIC BANKING, SECURITIES & DOCUMENTATION 2 | 2010/2011 2008/2009 2007/2008 2006/2007 |
| ISLAMIC CAPITAL MARKET | 2015 2013 2012 2011/2012 2011 2010/2011 2009/2010 2009 2008/2009 |
| ISLAMIC CAPITAL MARKET & DOCUMENTATIONS | 2015/2016 2014/2015 2013/2014 |
| ISLAMIC CAPITAL MARKET AND DOCUMENTATIONS | 2021/2022 |
| ISLAMIC CONSTITUTIONAL LAW I | 1994/1995 1993/1994 |
| ISLAMIC CONSTITUTIONAL LAW II | 1996/1997 1994/1995 1993/1994 |
| ISLAMIC FAMILY LAW II | 1996/1997 |
| ISLAMIC INSURANCE LAW (TAKAFUL) | 2013 |
| ISLAMIC JURISPRUDENCE I | 1996/1997 1995/1996 1994/1995 |
| ISLAMIC JURISPRUDENCE II | 1997/1998 1996/1997 1994/1995 |
| ISLAMIC LAW OF BANKING & TAKAFUL | 2007/2008 |
| ISLAMIC LAW OF BANKING AND SECURITIES | 2015/2016 2014/2015 2011/2012 |
| ISLAMIC LAW OF BANKING AND TAKAFUL | 2015/2016 2014/2015 2013/2014 2012/2013 2011/2012 2010/2011 2009/2010 |
| ISLAMIC LAW OF SUCCESSION | 2010/2011 |
| ISLAMIC LEGAL SYSTEM II | 1993/1994 |
| LEGAL FRAMEWORK AND ISSUES IN ISLAMIC BANKING AND FINANCE | 2021/2022 2020/2021 2019/2020 2018/2019 2017/2018 |
| LEGAL ISSUES AND FRAMEWORK OF ISLAMIC BANKING AND FINANCE | 2016/2017 2015/2016 2014/2015 2013/2014 2012/2013 2010/2011 |
| MALAYSIAN LEGAL SYSTEM I | 1997/1998 1996/1997 1995/1996 1994/1995 1993/1994 |
| MALAYSIAN LEGAL SYSTEM II | 1997/1998 1994/1995 |
| PARTNERSHIP AND IJARAH CONTRACT | 2012 |
| TRANSACTION IN ISLAMIC BANKING & FINANCE | 2007/2008 2006/2007 |
| TRANSACTIONS IN ISLAMIC BANKING AND FINANCE | 2018/2019 2017/2018 2016/2017 2015/2016 |
| TRANSACTIONS IN ISLAMIC LAW I | 1999/2000 |
| TRANSACTIONS IN ISLAMIC LAW II | 2010/2011 2009/2010 2007/2008 2006/2007 2004/2005 2003/2004 2002/2003 1997/1998 |
| TRANSACTIONS ISLAMIC LAW II | 2005/2006 |
Research Projects
Completed
| | |
| --- | --- |
| 2017 - 2018 | Towards Providing the Innovative Takaful Products in Malaysia: The Perspective of Consumers, Takaful Operators and Shari'ah Advisors |
| 2016 - 2019 | Creating a Single Regulatory Body Governing Consumer Credit Industry in Malaysia |
| 2016 - 2017 | Shari'ah Advisers' Opinions on the Need of Shari'ah Governance Framework for Islamic Capital Market in Malaysia |
| 2016 - 2018 | Developing A New Approach for International Ship Financing by Malaysian Islamic Financial Institutions |
| 2015 - 2017 | Modelling a New Islamic Private Equity Shipping Fund to Promote International Shipping in Malaysia |
| 2015 - 2018 | Formulating a Sustainable Model of Islamic Microfinance to Enhance Financial Inclusiveness towards an Equitable Society: an Appreciative Inquiry and Intelligence Approach |
| 2014 - 2017 | Prototype Development of Mobile App for Trilingual Islamic Banking & Finance Glossary of Terms (Arabic-Malay-English) Accessible via iOS & Android based devices. |
| 2013 - 2017 | Developing an Islamic Financing Model for Abandoned Housing Projects |
| 2013 - 2017 | Modelling Regulation of Zakat Administration in Malaysia : A Triangulation Study |
| 2012 - 2015 | Legal and shari'ah remedies for islamic banks in islamic house financing |
| 2011 - 2016 | Legal Analysis On Shariah Governance Of Islamic Institutions' Boards In Malaysia |
| 2011 - 2011 | Viability of Salam As A Mode of Islamic Financing: An Outlook into The Malaysian Islamic Banking System |
| 2010 - 2011 | The Legal and Shariah issues on Bay Bithaman Ajil (BBA) Financing: Analysis of Reported Cases On Islamic Banking in Malaysia |
| 2009 - 2011 | Islamic Banking System in Malaysia: A Critical Social Analysis |
| 2006 - 2009 | Analysis of Role and Competency of Shari'ah Advisory Committee of Islamic Banks and Financial Services |
| 2005 - 2011 | Islamic Debt Securities In Malaysia: The Challenges Of Going Global |
On-Going
| | |
| --- | --- |
| 2021 - Present | Determining Factors of Adoption and Rejection of Takaful by Malaysian Youths |
| 2021 - Present | IIIBF BOOKS PUBLICATION |
| 2019 - Present | Shariah Governance an Financial Performance of Islamic Banks in Malaysia (Bank Pembangunan Malaysia Berhad Research Grant) |
| 2016 - Present | Formulation of Smart Contract for Blockchain Implementation in Islamic Financial Technologies (Islamic Fintech) |
Award & Recognition
| | | |
| --- | --- | --- |
| 24 Dec, 2020 | Womani Award: Top 10 Most Influential in Islamic Business and Finance (Top 5 ) - Cambridge IFA, London | International |
| 30 Sep, 2020 | Best Paper Award (Participation Banks Take Measure Against Covid-19 in Turkey: Issues and Propose Strategies) - International Conference on Islamic Social Finance | International |
| 30 Sep, 2020 | Best Paper Award (Takaful, Zakat & Waqf Instruments in ensuring Holistic Senior Citizen Programme Development in Malaysia) - International Conference on Islamic Social Finance | International |
| 20 Aug, 2019 | Womani Award: The Most Powerful Women in Islamic Finance (Top 50) - Cambridge IFA, London | International |
| 12 Aug, 2019 | Top IIUM MyRA Contributor (Publication in Islamic Finance) - International Islamic University Malaysia | University |
| 17 Jun, 2019 | Womani Award: Top 10 Most Influential Women in Islamic Business and Finance - Cambridge IFA, London | International |
| 14 Aug, 2018 | VIWA International Women Award:Distinguished Woman in Management - Centre for Women Empowerment | International |
| 14 Mar, 2017 | Women of Distinction (Islamic Finance and Law) - Centre for Women Empowerment | International |
| 16 Sep, 2015 | Deparrtment Best Non-Indexed Journal Articles - International Islamic University Malaysia | University |
| 12 Aug, 2014 | Most Talented Women Professional in Islamic Banking - Asia Islamic Banking Excellence Award | International |
| 13 Jun, 2014 | Gold Medal. IIUM Research, Inventiona nd Innovation Exhibition (IIRIE) 2014 - International Islamic University Malaysia | University |
| 20 Feb, 2014 | Silver Medal, IIUM Research, Invention and Innovation Exhibition (IIRIE) 2013 - International Islamic University Malaysia | University |
| 19 Dec, 2013 | Best Research Team 2013 - IIUM Institute of Islamic Banking and Finance | University |
| 12 Nov, 2013 | Best Paper Award - ISRA | International |
| 19 Aug, 2013 | IIUM Quality Research Award - International Islamic University Malaysia | University |
| 22 Feb, 2013 | Gold Medal, IIUM Research Invention and Innovation Exhibition (IIRIE) - International Islamic University Malaysia | University |
| 22 Feb, 2013 | Silver Medal, Invention and Innovation Exhibition (IIRIE) 2012 - International Islamic University Malaysia | University |
Publications
Article
| | |
| --- | --- |
| 2021 | A conceptual foundation for blockchain development: the contribution of Ibn Khaldun. Journal of Technology and Operations Management, 16 (1) pp. 38-56 |
| 2021 | A systematic literature review on zakat. Journal of Islamic Finance, 10 (2) pp. 101-111 |
| 2021 | Alignment of Islamic banking sustainability indicators with sustainable development goals: policy recommendations for addressing the COVID-19 pandemic. Sustainability, 13 (5) pp. 1-38 |
| 2021 | An analysis of public perception of Islamic banking in the Gambia. International Journal of Islamic Economics and Finance Research, 4 (1) pp. 53-76 |
| 2021 | Consumer credit grievance and redress mechanisms: the Malaysia perspective. UUM Journal of Legal Studies, 12 (2) pp. 61-88 |
| 2021 | Developing Islamic finance in fragile states. Vidyabharati International Interdisciplinary Research Journal (Special Issue), () pp. 1361-1371 |
| 2021 | Exploring potentials of philanthropic Islamic financial instruments in providing healthcare services for underprivileged. Turkish Journal of Islamic Economics, 8 () pp. 239-260 |
| 2021 | Exploring sustainability from the Islamic finance perspective. European Journal of Islamic Finance, () pp. |
| 2021 | Exploring sustainability from the Islamic finance perspective. European Journal of Islamic Finance, 9 (TIEF: First Special Issue) pp. 45-53 |
| 2021 | Innovative nature of the Takaful industry in Malaysia: are we with the conventional insurance industry?. International Journal of Business and Administrative Studies, 7 (1) pp. 1-11 |
| 2021 | Participatory banking (PB) taking measures against Covid-19 in Turkey issues and proposed strategies. Turkish Journal of Islamic Economics, 8 () pp. 445-467 |
| 2021 | Promoting peace and equality through the practice of good Islamic governance: the case of Islamic finance. Vidyabharati International Interdisciplinary Research Journal (Special Issue), () pp. 1679-1692 |
| 2020 | A real asset management approach for Islamic investment in containerships. Journal of Islamic Accounting and Business Research, 11 (1) pp. 27-48 |
| 2020 | Calculation, distribution and disclosure of zakat in Malaysian Islamic banks = Pengiraan, pengagihan, dan pendedahan zakat di bank-bank Islam di Malaysia. Journal of Islam in Asia, 17 (2 (Special Issue: Islamic Banking and Finance)) pp. 162-181 |
| 2020 | Enhancing good governance practices of waqf institutions: learning from shariah governance framework of Islamic financial institutions. IInternational Journal of Islamic Economics and Finance Research (IJIEFER), 3 (2) pp. 65-76 |
| 2020 | Islamic estate planning in Malaysia: the dilemma = Perancangan harta Islam di Malaysia: satu dilema. Journal of Islam in Asia, 17 (2 (Special Issue: Islamic Banking and Finance)) pp. 238-268 |
| 2020 | Malaysian's government linked investment companies: is there a need for shariah governance framework? = Syarikat pelaburan berkaitan kerajaan Malaysia: adalah adakah perlu rangka kerja tadbir urus syariah?. Journal of Islam in Asia, 17 (2 (Special Issue: Islamic Banking and Finance)) pp. 198-222 |
| 2020 | Motivating factors for consumers to participate in takāful: a survey by Indian insurance policyholders. Journal of Islamic Accounting and Business Research, 11 (9) pp. 1871-1888 |
| 2020 | Prospects of Islamic micro finance: a study in India. Journal of Administrative and Business Studies, 6 (5) pp. 176-187 |
| 2020 | Reforming Islamic finance: why and how?. Journal of King Abdul Aziz University, 33 (2) pp. 67-80 |
| 2020 | Requirements for the success of islamic finance in Canada = Syarat dan keperluan untuk menjayakan kewangan Islam di Kanada. Journal of Islam in Asia, 17 (2 (Special Issue: Islamic Banking and Finance)) pp. 182-197 |
| 2020 | Robo-advisory for Islamic financial institutions: shari'ah and regulatory issues. European Journal of Islamic Finance, First Special Issue () pp. 1-8 |
| 2020 | Shariah governance for Islamic microfinance Industry = Tadbir urus bagi industri kewangan mikro Islam. Journal of Islam in Asia, 17 (2) pp. 143-161 |
| 2020 | Survey on Sharīʿah non-compliant events in Islamic banks in the practice of tawarruq financing in Malaysia. ISRA International Journal of Islamic Finance, 12 (3) pp. 151-169 |
| 2020 | The concept and application of hibah as a financial instrument from the Malaysian legal perspective: an analysis. IIUM Law Journal, 28 (1) pp. 227-252 |
| 2020 | The feasibility of issuing Ṣukūk under the current laws and regulations in Algeria = Kelayakan mengeluarkan Ṣukūk di bawah Undang-undang dan peraturan semasa di Algeria. Journal of Islam in Asia, 17 (2 (Special Issue: Islamic Banking and Finance)) pp. 269-290 |
| 2020 | Understanding abandoned housing projects in Malaysia and the protection for home buyers. International Research Centre of Islamic Economics and Finance (IRCIEF), 3 (2) pp. 77-90 |
| 2020 | الترجمة الانجليزية للمصطلحات المالية الواردة في صحيح البخاري: دراسة نقدية لإسهامات الدكتور محسن خان = English translation of financial terminologies in Ṣaḥīḥ Al-Bukhārī: critical study of Mushin Khan's work. مجلة الدراسات الإسلامية المعاصرة, 2 (1) pp. 108-128 |
| 2019 | A proposed human resource management model for zakat institutions in Malaysia. ISRA International Journal of Islamic Finance, 11 (1) pp. 98-109 |
| 2019 | A survey on awareness and knowledge of Islamic microfinance in India. International Journal of Physical and Social Science, 9 (10) pp. 1-11 |
| 2019 | Editorial preface of special issue: legal and contractual issues of Islamic banking and finance in the era of industry revolution. International Journal of Management and Applied Research (IJMAR), 6 (4) pp. 154-157 |
| 2019 | Financial consumers protection regime in Malaysia: main guidelines issued by Bank Negara Malaysia. International Journal of Management and Applied Research, Vol 6 (4) pp. 206-217 |
| 2019 | Influencing the mind of the consumers: the role of the law and the regulators in controlling credit advertisement. International Journal of Advanced Science and Technology, 28 (8) pp. 297-304 |
| 2019 | Innovation in takaful — what do Shariah advisors say about it?. IFN Islamic Finance News, 16 (37) pp. 29-30 |
| 2019 | Institutional framework for consumer credit industry in Malaysia: learning from Australia, the United Kingdom and South Africa experiences. International Journal of Advanced Science and Technology, 28 (8s (Special issue in Applied Research on Business, Science and Technology)) pp. 289-296 |
| 2019 | Integration of shari'ah governance framework in human resource management practice in Malaysia. International Journal of Recent Technology and Engineering (IJRTE), 8 (3s3) pp. 197-205 |
| 2019 | Methodology on the trend of underlying shariah contracts and legal disputes of decided Islamic banking cases in Malaysia. International Journal of Recent Technology and Engineering (IJRTE) ,, 8 (3S3) pp. 19-24 |
| 2019 | Potential development of SRI sukuk models for higher learning institutions in Malaysia based on Wakalah and Waqf. Journal of Islamic Finance, 8 (Special Issue) pp. 90-106 |
| 2019 | Protecting the pawners: appraising the role of ministry of housing and local government. International Journal of Advanced Science and Technology, 28 (8s, (Special issue in Applied Research on Business , Science and Technology)) pp. 305-313 |
| 2019 | Shariah Governance Structure of Islamic Financial Institutions in Sri Lanka. International Journal of Management and Applied Research (IJMAR), Vol 6 (4) pp. 243-256 |
| 2019 | Shariah non-compliance treatment in Malaysian Islamic banks. International Journal of Management and Applied Research (IJMAR), 6 (4) pp. 218-231 |
| 2019 | Tackling responsible lending obligation in Malaysia: a diverse approach. International Journal of Advanced Science and Technology, 28 (8s, (Special issue in Applied Research on Business , Science and Technology)) pp. 314-321 |
| 2019 | The regulations supporting socio-economic initiative in takaful operations. Journal of Islamic Banking and Finance, 36 (1) pp. 47-59 |
| 2019 | Why Islamic banks are reluctant to offer musharakah mutanaqisah for home financing: the case of Maybank Islamic and Affin Islamic Bank. Turkish Journal of Islamic Economics-TUJISE, 6 (1) pp. 51-65 |
| 2018 | A conceptual framework for Islamic institutional and retail investment in maritime assets. International Business Research, 11 (2) pp. 176-188 |
| 2018 | Awareness and knowledge of takaful in Malaysia: a survey of Malaysian consumers. International Journal of Business and Social Science, 9 (11) pp. 45-53 |
| 2018 | Complaint management and redress mechanism: the effect of fragmented institutional approach in regulating consumer credit in Malaysia. International Journal of Administration and Governance, 4 (1) pp. 6-11 |
| 2018 | Complying with the requirements for issuance of SRI sukuk: the case of Khazanah's Sukuk Ihsan. Journal of Islamic Accounting and Business Research, 9 (3) pp. 415-433 |
| 2018 | Examining the innovative minds of Takaful consumers: the case of Malaysia. Indian Journal of Public Health Research & Development, 9 (12) pp. 2652-2655 |
| 2018 | Feasibility of introducing Takaful (Islamic insurance) in India from the perspective of Islamic finance experts. Indian Journal of Public Health Research & Development, 9 (12) pp. 2656-2661 |
| 2018 | Floating charge debenture as security from shari'ah perspective. International Journal of Fiqh and Usul al-Fiqh Studies, 2 (2) pp. 103-111 |
| 2018 | Gap analysis between BNM regulation and musharakah mutanaqisah application in Islamic banking. Journal of Islamic Finance, 7 (1) pp. 38-50 |
| 2018 | Good Governance and Sustainability in Islamic Microfinance Institutions. Journal of Islamic Finance, 7 (2) pp. 21-28 |
| 2018 | Hijabophobia: a closed eye challenge towards Muslim friendly hospitality services in Malaysia. Malaysian Journal Shariah and Law, 8 (2) pp. 1-9 |
| 2018 | Islamic accountability and waqf towards achieving equitable distribution of wealth within the Islamic economic framework. International Journal of Islamic Economics and Finance Research, 1 (1) pp. 2-11 |
| 2018 | Islamic banking: an exploratory study of public perception in Uganda. Journal of Islamic Accounting and Business Research, 9 (3) pp. 336-352 |
| 2018 | Legal and regulatory framework of Islamic banking in Libya. Al Mashalih – Journal Of Islamic Law, 1 (2) pp. 46-58 |
| 2018 | Shari'ah supervisory board characteristics effects on Islamic banks' performance: evidence from Malaysia. International Journal of Bank Marketing, 36 (2) pp. 290-304 |
| 2018 | The possible inclusion of legal provisions in Islamic banking and finance: the case study of the Mozambican regulatory framework. International Journal of Law and Management, 60 (2) pp. 662-680 |
| 2018 | The roles of the Shariah committee in the implementation of value-based intermediation. Islamic Finance News, 15 (41) pp. 25-26 |
| 2018 | Waqf institutions in Malaysia: appreciation of Wasaṭiyyah approach in internal control as a part of good governance. Intellectual Discourse, 26 (2) pp. 749-764 |
| 2017 | An assessment of Islamic financial institution and investor exposure to maritime assets. International Journal of Economic Perspectives, 11 (4) pp. |
| 2017 | An investment appraisal of international maritime assets for Malaysian Islamic financial institutions - the case for equity finance. Al-Shajarah, Special Issue: Islamic Banking and Finance () pp. 27-59 |
| 2017 | An Islamic wealth management investment appraisal of oil tankers. International Journal of Economics and Financial Issues, 7 (5) pp. 59-70 |
| 2017 | Awareness and knowledge of insurance and Takaful in India: A survey on Indian insurance policy holders. Man in India, 97 (11) pp. 127-140 |
| 2017 | Bank performance and shari'ah supervisory board attributes by Islamic banks: Does bank size matter?. Journal of Islamic Finance, 6 (Special Issue 2017) pp. 174-187 |
| 2017 | Challenges of Islamic debt restructuring in a multi creditor environment. Journal of Islamic Finance, 6 (Special Issue) pp. 54-72 |
| 2017 | Developing an Islamic investment framework for maritime assets. The Social Sciences, 12 (10) pp. 1865-1876 |
| 2017 | Guiding principles in developing Shari'ah governance framework for Islamic capital market. International Journal of Economic Research, 14 (6) pp. 27-38 |
| 2017 | Inadequacy of consumer protections from unfair contract terms in Musharakah Mutanaqisah home financing in Malaysia. Journal of Islamic Finance, 6 (Special Issue) pp. 231-241 |
| 2017 | Judicial remedies for banks when a customer defaults under Ijarah Muntahia Bi Al-Tamlik home financing facility. Malayan Law Journal, (3) pp. lxxvi |
| 2017 | Modeling the performance of bulk-carriers for Islamic equity investors. Journal of Islamic Economics, Banking and Finance, 13 (4) pp. 91-118 |
| 2017 | Pematuhan syariah dalam operasi Takaful di bawah akta perkhidmatan kewangan Islam (APKI) 2013. Jurnal Syariah, 25 (2) pp. 247-266 |
| 2017 | Prototype development of mobile app for trilingual Islamic banking and finance glossary of terms via iOS and android based devices. International Journal of Interactive Mobile Technologies, 11 (3) pp. 145-161 |
| 2017 | Rangka kerja pengurusan risiko syariah institusi kewangan Islam: Suatu usaha menangani risiko ketidakpatuhan syariah global = Sharia risk management framework for Islamic financial institutions: Its global application in managing sharia non-compliant risk. Kanun : Jurnal Undang-undang Malaysia, 29 (2) pp. 99-127 |
| 2017 | Shariah risk management process for Islamic financial institutions in the context of shariah governance framework 2010. UUM Journal of Legal Studies, 8 () pp. 1-15 |
| 2017 | The effect of Rahn on women's economic empowerment: a case study in Kota Bharu, Kelantan. Journal of Global Business and Social Entrepreneurship (GBSE), 7 (3) pp. 49-58 |
| 2017 | Towards providing the best Sharī'ah governance practices for Waqf based institutions. Al-Shajarah: Journal of the International Institute of Islamic Thought and Civilization (ISTAC), 2017 (Special Issue Education) pp. 165-185 |
| 2016 | A conceptual framework for the application of Islamic private equity in international shipping. Al-Shajarah, Special Issue (Islamic Banking & Finance) pp. 115-137 |
| 2016 | Abandoned housing projects, legal risks and Islamic finance legal documentation. Al-Shajarah: Journal of the International Institute of Islamic Thought and Civilisation, 21 (3) pp. 283-287 |
| 2016 | Abandoned housing projects, legal risks and Islamic finance legal documentation. Al Shajarah, 21 (3) pp. 283-305 |
| 2016 | Determinants of shariah non-compliant events in Islamic banks in Malaysia: With special reference to tawarruq-based. Al-Shajarah, 21 (3 Special Issue) pp. 217-221 |
| 2016 | Islamic banking product acceptance among students and working employees in Malaysia. The Social Sciences, 11 (21) pp. 5230-5240 |
| 2016 | Islamic education in Uganda: challenges and prospects of Islamization of Knowledge.. TAWARIKH: International Journal for Historical Studies,, 7 (2) pp. 141-155 |
| 2016 | Modelling public behavioral intention to adopt Islamic banking in Uganda: the theory of reasoned action. International Journal of Islamic and Middle Eastern Finance and Management Vol. 9 No. 3, 2016 pp. 417-434, 9 (4) pp. . 583-600 |
| 2016 | Prioritization of zakat distribution in selangor and the Federal Territory of Malaysia: Are they following the right distribution principles according to Shariah?. Intellectual Discourse, 24 (Special Issue) pp. 435-457 |
| 2016 | Shari'ah committee composition in Malaysian Islamic Financial Institutions: Post implementation of SGF 2010 and IFSA 2013. Journal of Islamic Finance, 5 (2) pp. 28-36 |
| 2016 | Shariah governance framework for Islamic co-operatives as an integral social insitution in Malaysia. Intellectual Discourse, 24 () pp. 447-500 |
| 2016 | Shariah non-compliance risk and its effects on Islamic financial institutions. Al-Shajarah, 21 (3 Special Issue) pp. 21-25 |
| 2016 | The feasibility of adopting Islamic Banking system under the existing laws in Uganda. International Journal of Islamic and Middle Eastern Finance and Management Vol. 9 No. 3, 2016 pp. 417-434, 9 (3) pp. 417-434 |
| 2016 | To appoint Shariah committee member as an independent non-executive director of Islamic banks in Malaysia: Issues and challenges. International Review of Management and Marketing, 6 (S(8)) pp. 138-141 |
| 2016 | Viability cf implementing direct interest-free credit clearance system in Muslim countries. Journal of Islamic Economics, Banking and Finance, 12 (3) pp. 190-215 |
| 2015 | al- 'Urf and its applicability in Islamic deposit products. American Journal of Economics, Finance and Management, 1 (2) pp. 35-42 |
| 2015 | Al- 'urf and its applicability in Islamic deposit products . American Journal of Economics, Finance and Management, 1 (2) pp. 35-42 |
| 2015 | Analysis on the development of legislations governing Shariah advisory council of Bank Negara Malaysia. Jurnal Syariah, 23 (2) pp. 325-342 |
| 2015 | Kehendak shariah dalam akta perkhidmatan kewangan Islam 2013 (AKTA 759): satu tinjauan . CLJ Legal Network Series, 1 (xxiii) pp. 1-31 |
| 2015 | Kehendak Shariah dalam akta perkhidmatan kewangan Islam 2013 (Akta 759): satu tinjauan. Legal Network Series, 1 () pp. 1-33 |
| 2015 | Need analysis for the development of mobile app glossary of terms in Islamic banking and finance. Business Research Review, 1 (2) pp. 44-61 |
| 2015 | Shari'ah corporate governance structure of Malaysian Islamic banking and finance: the traces of shura. Journal of Islamic Banking and Finance, 3 (1) pp. 26-34 |
| 2015 | Shari'ah risk management framework for Islamic financial institutions. Al-Shajarah , (SpeciaI Issue) pp. 67-86 |
| 2014 | A study on the Shariah decision making processes adopted by the Shariah committee in Malaysian Islamic financial institutions. Australian Journal of Basic and Applied Sciences, 8 (13) pp. 670-675 |
| 2014 | Akta Perkhidmatan Kewangan Islam 2013: Tinjauan awal kesannya dalam industri takaful . Kanun- Jurnal Undang-Undang Malaysia, 26 (2) pp. 254-267 |
| 2014 | An exploratory study of shari'ah issues in the application of tabarru' for takaful. Global Review of Islamic Economics and Business, 1 (3) pp. 164-174 |
| 2014 | Islamic venture capital in Malaysia: development, constraints and way forward. International Journal of Excellence in Islamic Banking & Finance, 4 (1) pp. 1-13 |
| 2014 | Saving and current account in the context of shari'ah contract. Arabian Journal of Business and Management Review (Nigerian Chapter), 1 (12) pp. 8-17 |
| 2014 | Shari'ah corporate governance: the need for a special governance code. Corporate Governance, 14 (1) pp. 120-129 |
| 2014 | The concept of Mudarabah investment deposit. International Journal of Business Management & Research (IJBMR), 4 (2) pp. 64-74 |
| 2014 | The implementation of Shariah governance framework of 2010: advantages and constraints. Australian Journal of Basic and Applied Sciences, 8 (13) pp. 684-687 |
| 2013 | Application of Urf in Islamic banking and conventional bank. Journal of Arts and Humanities, 2 (4) pp. 62-72 |
| 2013 | Bank's remedy of damages in Bai Bithaman Ajil (BBA) financing. Current Law Review, 4 () pp. 17-30 |
| 2013 | Penubuhan dan bidang kuasa mahkamah muamalat di Malaysia: isu dan cabaran. Kanun- Jurnal Undang-Undang Malaysia, 5 () pp. |
| 2013 | Resolusi syariah oleh majlis penasihat shariah Bank Negara Malaysia: tinjauan perspektif undang-undang. Kanun- Jurnal Undang-Undang Malaysia, 25 (2) pp. 220-237 |
| 2013 | Scrutinizing the Malaysian regulatory framework on Shari'ah advisors for Islamic financial institutions . Journal of Islamic Finance, 2 (1) pp. 38-47 |
| 2013 | The evolution of Islamic venture capital in Malaysia: an expository study. Malaysian Court Practice Bulletin, 3 () pp. 1-6 |
| 2013 | The independence of Shari`ah Board Members in islamic banking with particular reference to Malaysia and Indonesia . International Journal of Excellence in Islamic Banking and Finance, 3 (1) pp. 1-24 |
| 2013 | The scope and application of wa'ad, muwa'adah and wa'dan in Islamic finance . Merit Research Journal of Accounting, Auditing, Economics and Finance, 1 (1) pp. 1-11 |
| 2012 | Conflicts facing Islamic banking in Malaysia: Dual banking system versus dual legal system. Australian Journal of Basic and Applied Sciences, 6 (11) pp. 246-251 |
| 2012 | Legal stains in the Malaysian Islamic Banking practices of AlIjarah Thumma Al Bai' (AITAB). World Journal of Social Sciences, 2 (1) pp. 95-100 |
| 2012 | Study on the awareness and adoption of Shari'ah governance framework 2010 by the Islamic financial institutions in Malaysia. Australian Journal of Basic and Applied Sciences, 6 (11) pp. 83-89 |
| 2012 | The role of a trustee in Sukuk: the Malaysian perspective. Australian Journal of Basic and Applied Sciences, 6 (11) pp. 326-330 |
| 2011 | Historical development of Islamic venture capital: an appraisal. Journal of Applied Sciences Research, 7 (SI) pp. 2377-2384 |
| 2011 | Islamisation of microfinance: a case study of Maldives. Journal of Applied Sciences Research, 7 (SI) pp. 2189-2199 |
| 2011 | Legal obstacles facing Islamic banking in Malaysia. World Journal of Social Sciences, 1 (5) pp. 126-131 |
| 2011 | Legal obstacles in Shari'ah corporate governance of Islamic financial institutions in Malaysia. The Journal of King Abdulaziz University (JKAU): Islamic Economics, 24 (2) pp. 207-210 |
| 2011 | Possible legal framework to pioneer Islamic banking in the Maldives: lessons to learn from Malaysia. Malayan Law Journal, 4 () pp. liii-lxxi |
| 2011 | Reconciling the dual banking system: application model for salam contracts in Malaysia. Malayan Law Journal, 5 () pp. lix-lxxix |
| 2011 | Shariah compliance process in Malaysian Islamic banking. Malayan Law Journal, 5 () pp. lxxx-xcvii |
| 2011 | Special legal feature of Islamic wa'd or pledge: comparison with the conventional law on promise within the sphere of Islamic finance. International Journal of Law and Management, 53 (3) pp. 221-234 |
| 2011 | The establishment of muamalah court in Malaysia: an overview of issues and challenges. IIUM Law Journal, () pp. 119-135 |
| 2011 | The possibility of application of salam in Malaysian Islamic banking system. Humanomics, 27 (2) pp. 138-147 |
| 2010 | Clash of convictions: conventional banking vs Islamic banking. Malayan Law Journal, 5 () pp. xi-xxxix |
| 2010 | Decisive insight on communal and moral assessment of Islamic banking: is it identical to social and ethical banking?. Journal of Islamic Law Review, 6 () pp. 147-174 |
| 2010 | The paradox struggle between the Islamic and conventional banking systems. Journal of Asia Pacific Studies, 1 (2) pp. 188-224 |
| 2010 | Viability of Islamic banking and finance in South Africa: a look at the legal framework and governance. IIUM Law Journal, 18 (2) pp. 239-260 |
| 2009 | The outlook of the Malaysian Islamic capital market. Malayan Law Journal, 3 () pp. cvii-cxxxi |
| 2008 | Penyelesaian sengketa bisnis keuangan Islam melalui pengadilan di Malaysia dan relevasinya dengan Indonesia. Jurnal Hukum, 15 (2) pp. 206-222 |
| 2007 | The resolution of Islamic commercial disputes in Malaysia: courts, mediation and arbitration. Asian Journal on Mediation, 3 () pp. 17-27 |
| 2006 | Championing the development of Islamic banking law in Malaysia: legal issues and remedies. Shariah Law Reports, 4 () pp. 1-16 |
Conference or Workshop Item
| | |
| --- | --- |
| 2021 | Examining the practice of tawarruq credit financing in Malaysian credit co-operatives. In: The International Conference on Business and Technology (ICBT 2020), |
| 2021 | Exploring the financial system of Madrasas in Gujarat with focus on sources of funds and its utilizations. In: The International Conference on Business and Technology (ICBT 2021), |
| 2021 | Proposing a waqf based ijarah smart sukuk model for development of waqf properties. In: The International Conference on Business and Technology (ICBT 2021), |
| 2021 | The Legal Framework of Conversion from Develop-ment Financial Institution to Islamic Development Fi-nancial Institution in Malaysia under Development Fi-nancial Institution Act 2002. In: The International Conference on Business and Technology (ICBT 2021), |
| 2021 | The practice of Islamic bank in zakat distribution: the case of Malaysia. In: The International Conference on Business and Technology (ICBT 2021), |
| 2021 | What can Waqf organisations learn from non-profit organisations on accountability? a proposal for social impact measurement. In: The International Conference on Business and Technology (ICBT 2020), |
| 2020 | Exploring the potential of the philanthropic Islamic financial instruments in providing healthcare services for underprivileged. In: Islamic Social Finance: Pandemic Crisis and Possible Solutions (ISFPCPS 2020), |
| 2020 | Islamic finance agility in embracing sustainability and responding to crisis: have we done enough?. In: The 2nd International Conference on Business Sustainability & Innovation (ICBSI) 2020, |
| 2020 | Islamic social finance initiatives undertaken by Malaysian Islamic financial institutions: are they doing enough?. In: IIslamic Social Finance: Pandemic Crisis and Possible Solutions (ISFPCPS 2020), |
| 2020 | Issues and challenges of Islamic trade finance faced by Islamic banks in Malaysia. In: The International Conference on Business and Technology (ICBT 2020), |
| 2020 | Movement Control Order and its impact on the livelihood of Muslims mompreneurs: a qualitative study. In: Islamic Social Finance: Pandemic Crisis and Possible Solutions (ISFPCPS 2020), |
| 2020 | Participatory banks take measure against Covid-19 in Turkey: issues and proposes strategies. In: Islamic Social Finance: Pandemic Crisis and Possible Solutions (ISFPCPS 2020), |
| 2020 | Shari'a heterogeneity of Indian Islamic Waqf Law and AAOIFI Standard: comparative study in light of classical rulings. In: Islamic Social Finance: Pandemic Crisis and Possible Solutions (ISFPCPS 2020), |
| 2020 | Takaful, zakat and waqf instruments in ensuring holistic senior citizens program development in Malaysia. In: Islamic Social Finance: Pandemic Crisis and Possible Solutions (ISFPCPS 2020), |
| 2020 | The analysis of Investment Account Platform (IAP) to promote investment account product in Islamic banks. In: The International Conference on Business and Technology (ICBT 2020), |
| 2019 | A review of economic involvement of Chinese Muslims in Malaysia. In: Second International Conference on the Future of ASEAN (ICoFA 2017), |
| 2019 | Mobile app glossary of terms in Islamic banking & fInance. In: 30th International Invention, Innovation & Technology Exhibition, Malaysia 2019, |
| 2019 | Robo-advisory for Islamic financial institutions: shariah and regulatory issues. In: Turin Islamic Economics Forum, |
| 2019 | Strengthening the financial intermediary role of Islamic banks through sustainable development goals. In: 33rd IBIMA Conference 2019, |
| 2018 | A literature review on factors influencing banks' participation in Islamic syndicated financing. In: 1st Global Conference on Islamic Economics and Finance 2018 (GCIEF 2018), |
| 2018 | Alternative financing modes for higher learning institutions in Malaysia – Socially Responsible Investment (SRI) Sukuk & Social Impact Bonds (SIB). In: 6th ASEAN Universities International Conference on Islamic Finance (AICIF), Makati, Philippines, |
| 2018 | Comparing the concept of Rahn and debenture in Islamic finance perspective. In: 1st Global Conference on Islamic Economics and Finance 2018 (GCIEF 2018), |
| 2018 | Complaint management and redress mechanism: the effect of fragmented institutional approach in regulating consumer credit in Malaysia. In: 4th International Conference on Arts, Education and Social Science, |
| 2018 | Enforcing consumer protection law in Malaysian consumer credit arena: evaluating the enforcement powers of different regulators. In: The 7th Global Conference on Business and Social Sciences (GCBSS 2018), |
| 2018 | Enhancing Islamic banking and finance in South East Asia through the application of artificial intelligence – an exploration of banking's best practices. In: 6th ASEAN Universities International Conference on Islamic Finance, |
| 2018 | Enhancing Islamic banking and finance in South East Asia through the application of artificial intelligence: an exploration of banking's best practices. In: 6th ASEAN Universities International Conference on Islamic Finance (AICIF), |
| 2018 | Idealism versus realism: Performance of Islamic financial institutions in the light of Maqasid-Al Shari'ah. In: 32nd International Business Information Management Association Conference, IBIMA 2018, |
| 2018 | Influencing the mind of the consumers: the role of the law and the regulators in controlling credit advertisement. In: The 7th Global Conference on Business and Social Sciences (GCBSS 2018), |
| 2018 | Institutional framework for consumer credit industry in Malaysia: learning from Australia, the United Kingdom and South Africa experiences. In: The 7th Global Conference on Business and Social Sciences (GCBSS 2018), |
| 2018 | Is takaful industry innovative? Examining the perception of Takaful operators in Malaysia. In: 32nd International Business Information Management Association Conference, IBIMA 2018, |
| 2018 | Mobile app glossary of terms in Islamic banking and finance (Arabic-Malay- English) via IOS & AMP; android based devices. In: International University Carnival on E-Learning (IUCEL) 2018, |
| 2018 | Procedural law governing event of default of Islamic financing in Malaysia: issues and challenges. In: 7th International Conference on Law And Society (ICLAS 7), |
| 2018 | Protecting the pawners: appraising the role of Ministry of Urban Wellbeing, Housing and Local Government. In: The 7th Global Conference on Business and Social Sciences (GCBSS 2018), |
| 2017 | Mobile app glossary of terms in Islamic Banking and finance (Arabic-Malay-English) via IOS & Android based devices.. In: Invention and Innovation Awards 2017, Malaysia Technology Expo (MTE ), |
| 2017 | Mobile app glossary of terms in Islamic banking and finance (Arabic-Malay-English) via iOS and android based devices. In: Malaysia Technology Expo (MTE 2017), |
| 2017 | Muhtasib, Ombudsman and Malaysian financial Ombudsman scheme: A comparative study. In: International Conference on Dispute Resolution 2017 - Modern Trends in Effective Dispute Resolution, |
| 2017 | Protection of financial consumer in consumer credit industry: The role of Central Bank of Malaysia under the Financial Services Act 2013. In: 21st MACFEA (The Malaysian Consumer and Family Economics Association) National Seminar 2017, |
| 2017 | Protection of hirer's interest under hire purchase transaction in Malaysia: the roles of ministry of domestic trade, co-operatives and consumerism. In: 21st MACFEA (The Malaysian Consumer and Family Economics Association) National Seminar 2017, |
| 2017 | Re-inventing PTPTN study loan with blockchain and smart contracts. In: 2017 8th International Conference on Information Technology (ICIT), |
| 2016 | Mobile app glossary of terms in Islamic banking and finance (Arabic-Malay-English) via iOS & android based devices. In: International Exposition On Syariah Compliant –Idea, Invention, Innovation And Design (iSCIIID), |
| 2016 | Shari'ah supervisory board characteristics effects on Islamic banks' performance: Evidence from Malaysia. In: 4th ASEAN International Conference on Islamic Finance (AICIF 2016), |
| 2015 | Identifying critical factors towards building a viable sadaqa house model in Malaysia. In: Sadaqah House Seminar, |
| 2015 | Providing a mobile service for academics and professionals: need analysis for the development of mobile app glossary of terms in Islamic banking and finance . In: The 5th International Conference on e-Learning (ICeL 2015), |
| 2015 | Shariah risk management process for Islamic financial institutions in the context of Shariah Governance Framework 2010. In: The 8th UUM International Legal Conference 2015, |
| 2015 | The appointment of members to the shariah advisory council of Central Bank of Malaysia: legal issues. In: The 8th UUM International Legal Conference 2015, |
| 2014 | Remedies available to Malaysian Islamic banks upon default of monthly payment by the customer in Musharakah Mutanaqisah (diminishing partnership) house financing. In: Islamic Business Management Conference (IBMC 2014), |
| 2013 | Enhancement programmes conducted by Malaysian Islamic banks towards the implementation of Shariah compliance. In: International Conference on Commercial Laws (ICCL 2013) , |
| 2013 | Islamic banking remedies in Malaysia: bank's remedy for default in bay' bithaman ajil (BBA) financing . In: 7th UUM International Legal Conference (ICL 2013), |
| 2013 | Shariah governance for Islamic financial institutions in Malaysia on the independency of Shariah committee and efficiency on its Shariah decisions. In: 7th WSEAS International Conference on Management, Marketing and Finance (MMF '13), |
| 2013 | Study on awareness and adoption of Shariah Governance Framework 2010 (SGF 2010) by the Islamic financial institutions (IFIs) in Malaysia. In: IIUM Research, Invention and Innovation Exhibition (IRIIE) 2013, |
| 2013 | Study on enhancement programmes conducted by Malaysian Islamic financial institutions. In: 4th International Conference on Business and Economic Research (4th ICBER 2013), |
| 2013 | Survey on implementation of internal Shariah compliance function in Malaysian Islamic banks and takaful companies. In: 7th WSEAS International Conference on Management, Marketing and Finance (MMF '13), |
| 2012 | الحكومة الشرعية في المؤسسات المصرفية الإسلامية في مختلف الولايات القضائية: دراسة تحليلية مقارنة. In: 7th International Shari'ah Scholars Forum (ISSF 2012), |
| 2005 | Ke arah sifat kesalahan disiplin di asrama: perlaksanaan "kesalahan kompaun" (coumpoundable offence) bagi kesalahan disiplin asrama. In: Prosiding Seminar Pengurusan Asrama Peringkat Kebangsaan (SPARK) 2005, |
Book
| | |
| --- | --- |
| 2022 | Reward and risk in Islamic finance : theory, application and criticisms. IIUM, ISBN: 9789672424284 |
| 2019 | Emerging issues in Islamic finance law and practice in Malaysia. Emerald Publishing Limited, ISBN: 978-1-78973-546-8 |
| 2019 | Termination of contractual obligation in Islamic commercial Law. CERT Publications Sdn Bhd, ISBN: 978-967-0175-16-4 |
| 2018 | Remedies for default in Islamic banking: home and car financing. Sweet & Maxwell Asia/Thomson Reuters Malaysia, ISBN: 978-967-2187-03-5 |
| 2017 | Islamic banking in Malaysia: cases and commentaries. The Malaysian Current Law Journal Sdn. Bhd., ISBN: 978-967-457-125-2 |
| 2016 | Islamic banking and takaful (3rd edition). Pearson Malaysia, ISBN: 978-967-349-687-7 |
| 2012 | Islamic banking and takaful (2nd edition). Pearson Malaysia Sdn bhd, ISBN: 9789673491735 |
| 2011 | Islamic banking and takaful. Pearson Malaysia Sdn bhd, ISBN: 9789673490691 / 9673490694 |
| 2011 | Islamic banking under the Malaysia law. A.S. NORDEEN, ISBN: 978983063181 |
| 2010 | Islamic banking and takaful. Scholarmind Publishing, ISBN: 978-967-5632-06-8 |
| 2010 | Statutes on Islamic banking and takaful. Harun M. Hashim Law Centre, ISBN: |
Book Section
| | |
| --- | --- |
| 2022 | Foreign currency and rate derivatives on firm value a Sharī ͑ah experience. In: Routledge, ISBN: 9780367546465, pp. 224-245 |
| 2021 | Corporate waqf for healthcare: an innovative Islamic social finance instrument to support healthcare system in Malaysia for B40. In: IGI Global, ISBN: 9781799868118, pp. 139-151 |
| 2021 | Delineating the Islamic social elements in Takaful. In: IGI Global, ISBN: 9781799868118, pp. 348-360 |
| 2021 | The centralized zakat management system in solving zakat management issues in Malaysia: the proposed framework. In: IGI Global, ISBN: 9781799868118, pp. 107-125 |
| 2020 | Alternative commercial and operational solutions in Islamic banking: the contribution of Mufti Taqi Usmani. In: Springer Nature, ISBN: , pp. 1-10 |
| 2020 | Issues and challenges of Islamic trade finance faced by Islamic banks in Malaysia. In: Springer Nature, ISBN: , pp. 1-15 |
| 2020 | Public awareness and the role of Islamic deposit insurance in promoting financial inclusion. In: Springer, ISBN: 978-3-030-39938-2, pp. 161-175 |
| 2020 | The analysis of Investment Account Platform (IAP) to promote investment account product in Malaysia and Indonesia. In: Springer Nature, ISBN: , pp. 1-12 |
| 2019 | A review of economic involvement of Chinese Muslims in Malaysia. In: Springer, ISBN: 978-981-10-8729-5, pp. 315-324 |
| 2019 | A review of economic involvement of Chinese Muslims in Malaysia. In: Springer, ISBN: 978-981-10-8729-5, pp. 315-324 |
| 2019 | Combating money laundering and terrorism financing: perspectives from maqasid al-shariah. In: Emerald Publishing Limited, ISBN: 978-1-78973-546-8, pp. 129-144 |
| 2019 | Combating money laundering and terrorism financing: perspectives from maqasid al-shariah. In: Emerald Publishing Limited, ISBN: 978-1-78973-546-8, pp. 129-144 |
| 2019 | Corporate governance requirement on Board of Directors: a comparative analysis between Islamic Financial Services Act 2013 and Companies Act 2016. In: Penerbit USIM Press, ISBN: 978-967-440-666-0, pp. 68-85 |
| 2019 | Corporate governance requirement on Board of Directors: a comparative analysis between Islamic Financial Services Act 2013 and Companies Act 2016. In: Penerbit USIM Press, ISBN: 978-967-440-666-0, pp. 68-85 |
| 2019 | Creating security to finance waqf property development in Malaysia: Issues and solutions. In: Emerald Publishing Ltd, ISBN: 978-1-78973-546-8, pp. 53-68 |
| 2019 | Cryptocurrencies and anti-money laundering laws: the need for an integrated approach. In: Emerald Publishing Limited, ISBN: 978-1-78973-546-8, pp. 247-263 |
| 2019 | Dealing with unlawful sources of funds among Islamic banks in Malaysia: the practitioners' perspectives. In: Emerald Publishing Limited, ISBN: 978-1-78973-546-8, pp. 15-32 |
| 2019 | Dealing with unlawful sources of funds among Islamic banks in Malaysia: the practitioners' perspectives. In: Emerald Publishing Limited, ISBN: 978-1-78973-546-8, pp. 15-32 |
| 2019 | Enhancing Islamic banking and finance in Southeast Asia through the application of artificial intelligence: An exploration of banking's best practices. In: IGI Global, ISBN: 978-179980041-5, pp. 36-53 |
| 2019 | Fintech and its impact on Islamic fund management in Malaysia: a legal viewpoint. In: Emerald Publishing, ISBN: 978-1-78973-546-8, pp. 223-246 |
| 2019 | Fintech and its impact on Islamic fund management in Malaysia: a legal viewpoint. In: Emerald Publishing, ISBN: 978-1-78973-546-8, pp. 223-246 |
| 2019 | Hisbah as a consumer protection institution in Malaysia: a special reference to Islamic consumer credit industry. In: Emerald Publishing Limited, ISBN: 978-1-78973-546-8, pp. 69-90 |
| 2019 | Introduction: revisiting the confines and significance of Islamic finance law. In: Emerald Publishing, ISBN: 978-1-78973-546-8, pp. 3-11 |
| 2019 | Islamic banks and money laundering in Malaysia: a legal compliance perspective. In: Emerald Publishing Limited, ISBN: 978-1-78973-546-8, pp. 145-170 |
| 2019 | Islamic banks and money laundering in Malaysia: a legal compliance perspective. In: Emerald Publishing Limited, ISBN: 978-1-78973-546-8, pp. 145-170 |
| 2019 | Islamic wealth management from a Maqasid-based perspective: a case study of Malaysia. In: IIUM Institute of Islamic Banking and Finance (IIiBF), ISBN: 978-983-44568-4-9, pp. 271-286 |
| 2019 | Islamic wealth management from a Maqasid-based perspective: a case study of Malaysia. In: IIUM Institute of Islamic Banking and Finance (IIiBF), ISBN: 978-983-44568-4-9, pp. 271-286 |
| 2019 | Procedural laws governing event of default in Islamic financing in Malaysia: issues and challenges. In: Emerald Publishing, ISBN: 978-1-78973-546-8, pp. 193-210 |
| 2019 | Procedural laws governing event of default in Islamic financing in Malaysia: issues and challenges. In: Emerald Publishing, ISBN: 978-1-78973-546-8, pp. 193-210 |
| 2019 | Procedural laws governing event of default in Islamic financing in Malaysia: issues and challenges. In: Emerald Publishing, ISBN: 978-1-78973-546-8, pp. 193-210 |
| 2019 | Procedural laws governing event of default in Islamic financing in Malaysia: issues and challenges. In: Emerald Publishing, ISBN: 978-1-78973-546-8, pp. 193-210 |
| 2019 | Regulatory and shariah framework of cryptocurrency. In: Palgrave Mcmillan, ISBN: 978-3-030-10748-2, pp. 195-220 |
| 2019 | Regulatory and shariah framework of cryptocurrency. In: Palgrave Mcmillan, ISBN: 978-3-030-10748-2, pp. 195-220 |
| 2019 | Settlement of Islamic finance disputes in the United Arab Emirates. In: Routledge, ISBN: 978-0-8153-9331-3, pp. 136-158 |
| 2019 | Settlement of Islamic finance disputes in the United Arab Emirates. In: Routledge, ISBN: 978-0-8153-9331-3, pp. 136-158 |
| 2019 | The objectives of shariah in nomination for the payment of family takaful benefits. In: Emerald Publishing Limited, ISBN: 978-1-78973-546-8, pp. 33-52 |
| 2019 | The objectives of shariah in nomination for the payment of family takaful benefits. In: Emerald Publishing Limited, ISBN: 978-1-78973-546-8, pp. 33-52 |
| 2019 | The objectives of sharīʿah in nomination for the payment of family takaful benefits. In: Emerald Publishing Limited, ISBN: 978-1-78973-546-8, pp. 33-52 |
| 2019 | The objectives of sharīʿah in nomination for the payment of family takaful benefits. In: Emerald Publishing Limited, ISBN: 978-1-78973-546-8, pp. 33-52 |
| 2019 | The role of financial regulator in protecting bank consumers from unfair contract terms: the case of Malaysian Islamic banks. In: Emerald Publishing Limited, ISBN: 978-1-78973-546-8, pp. 91-115 |
| 2019 | The role of financial regulator in protecting bank consumers from unfair contract terms: the case of Malaysian Islamic banks. In: Emerald Publishing Limited, ISBN: 978-1-78973-546-8, pp. 91-115 |
| 2018 | 'Urf dan adat sebagai penentuan hukum perkara yang tiada nas. In: Dewan Bahasa dan Pustaka (DBP), ISBN: 978-983-49-1372-4, pp. 19-46 |
| 2018 | Debt management program for banking and Islamic banking facilities in Malaysia: from the Sharī'ah and legal perspective. In: IIiBF, International Islamic University of Malaysia, ISBN: 978-983-44568-4-9, pp. 315-326 |
| 2018 | Debt management program for banking and Islamic banking facilities in Malaysia: from the Sharī'ah and legal perspective. In: IIiBF, International Islamic University of Malaysia, ISBN: 978-983-44568-4-9, pp. 315-326 |
| 2018 | Dinamisme asas muamalat Islam dalam transaksi perbankan Islam semasa. In: Dewan Bahasa dan Pustaka (DBP), ISBN: 978-983-49-1372-4, pp. 214-237 |
| 2018 | Pengisytiharan kebankrapan dalam undang-undang Islam dan kesannya. In: Dewan Bahasa dan Pustaka (DBP), ISBN: 978-983-49-1372-4, pp. 263-285 |
| 2018 | Proses pematuhan syariah dalam pengeluaran produk perbankan Islam Malaysia. In: Dewan Bahasa dan Pustaka (DBP), ISBN: 978-983-49-1372-4, pp. 238-262 |
| 2011 | Legal infrastructure of Islamic capital market in Malaysia. In: IIUM Press, ISBN: 9789674181093, pp. 17-36 |
| 2011 | Malaysian Islamic capital market : regulatory and legal scaffold altercations in the legal 'Thick" jungle. . In: IIUM Press, ISBN: 9789670225906, pp. 90-107 |
Monograph