Staff Directory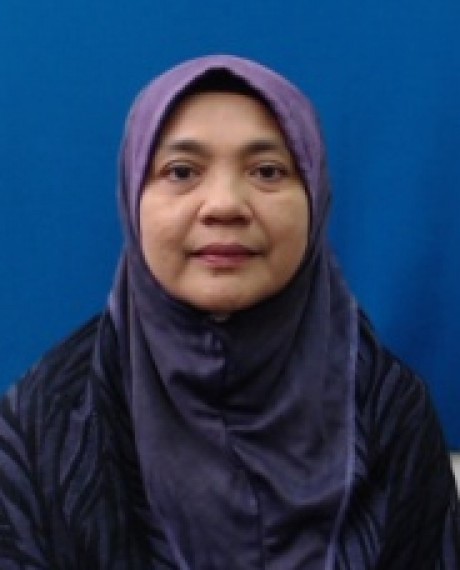 Academic Qualification
Ph.D in Custody & Family Law - Doctor of Philosophy, Glasgow Caledonian University
Master of Comparative Laws - Masters Degree, International Islamic University Malaysia
Bachelor in Law (Honours) - Bachelor Degree, International Islamic University Malaysia
SPM - Certificate, Glasgow Caledonian University
Matriculation Programme - Certificate, International Islamic University Malaysia
Normi Bt Abd Malek (Assoc. Prof. Dr.)
Associate Professor
IIUM Gombak Campus
AHMAD IBRAHIM KULLIYYAH OF LAWS
---
Expert Profile
Normi Abdul Malek obtained her LL.B (Hons) and MCL (IIUM) degrees from the IIUM. In 1991, she joined the International Islamic University Malaysia as a lecturer. In 1998, she obtained her Ph.D from the Glasgow Caledonian University, Glasgow, Scotland. Her thesis is entitled 'Malaysian Law of Custody: A Comparative Study of Islamic, English and Scottish Laws'. She teaches Family Law and Evidence and Procedure in Syariah Courts II.Her research interest is on family institution. She has published in various refereed law journals and delivered conference and seminar papers in Malaysia as well as overseas.She is also a committee member for Post-Marriage Module (Muslim marriage) under JAKIM.
Presently, Dr.Normi is an Associate Professor at Ahmad Ibrahim Kulliyyah of Laws.
Area of Specialisation
Social Science ~ Social Science ~ Law ~ Family Law - Family Law (Civil and Islamic)
Social Science ~ Social Science ~ Law Enforcement ~ Evidence and Procedure
Social Science ~ Social Science ~ Syariah Law ~ Other Syariah Law n.e.c.
Teaching Responsibilities
| | |
| --- | --- |
| EVIDENCE & PROCEDURE OF SHARIAH COURT II | 2010/2011 |
| FAMILY LAW | 2022/2023 2021/2022 2020/2021 2019/2020 2018/2019 1992/1993 |
| FAMILY LAW I | 2017/2018 2016/2017 2015/2016 2014/2015 2013/2014 2012/2013 2011/2012 2010/2011 2009/2010 2008/2009 2007/2008 2006/2007 2005/2006 2003/2004 2002/2003 2001/2002 2000/2001 1999/2000 1993/1994 |
| FAMILY LAW II | 2018/2019 2017/2018 2016/2017 2015/2016 2014/2015 2013/2014 2012/2013 2011/2012 2010/2011 2009/2010 2008/2009 2007/2008 2006/2007 2005/2006 2003/2004 2002/2003 2001/2002 2000/2001 1999/2000 1997/1998 |
| ISLAMIC FAMILY LAW | 2022/2023 2021/2022 2020/2021 2019/2020 2018/2019 2017/2018 |
| ISLAMIC FAMILY LAW I | 1999/2000 1998/1999 |
| ISLAMIC FAMILY LAW II | 2001/2002 1997/1998 |
| MALAYSIAN LEGAL SYSTEM | 2020/2021 1992/1993 |
| MALAYSIAN LEGAL SYSTEM I | 1993/1994 |
| UNDANG-UNDANG KELUARGA ISLAM | 2016/2017 |
Research Projects
Completed
| | |
| --- | --- |
| 2017 - 2020 | A Study of Talaq Tafwid in Islamic Law and Contemporary Legislations: Should Malaysia Follow Suit? |
| 2017 - 2017 | Malaysia's Accession to the Hague Children's Conventions: The Feasibility Analysis |
| 2014 - 2018 | Formulation of Legal Framework for Shared Parenting in Custodial Disputes in Malaysia: Protecting Welfare of the Child After Marital Separation |
| 2011 - 2015 | Formulation of a Legal Framework for Sustaining Family Institution in Malaysia |
| 2011 - 2014 | Establishing a Model for Family Mediation in Malaysia: Replacing the Marriage Tribunal Under the National Registration Department |
| 2010 - 2012 | Access to Children in Custody Proceeding: A Right or Responsibility |
| 2007 - 2009 | Muslim Women's Right to Mut'ah After Dissolution of Marriage: Absolute or Limited Right |
| 2007 - 2012 | Family Law for Non-Muslims in Malaysia: Development and Reforms |
On-Going
| | |
| --- | --- |
| 2009 - Present | Family Law and Ethics Unit (FAME) |
Publications
Article
| | |
| --- | --- |
| 2019 | A study of Talaq Al-Tafwid in Islamic Law and Contemporary Legislations: Should Malaysia follow suit?. Shariah Law Report, 4 () pp. i-xi |
| 2019 | Sustaining the Islamic marriage institution in Malaysia: lessons from qur'anic stories. Al-Shajarah, 24 (1) pp. 97-130 |
| 2016 | Is cohabitation an alternative to marriage?. Procedia - Social and Behavioral Science, 219 () pp. 12-18 |
| 2016 | The family institution and its governing Laws in Malaysia as a vanguard in protecting the society from social ailments: a shari'ah perspective. IIUM Law Journal, 24 (2) pp. |
| 2013 | Welfare of the child as the paramount consideration in custody cases: a comparative study of civil and Islamic laws in Malay . CLJ Law, 1 (LNS) pp. 1-37 |
| 2012 | Access to the child: right or responsibility?. Australian Journal of Basic and Applied Sciences, 6 (11) pp. 312-318 |
| 2011 | Efficacy of the law in sustaining family institution: the Malaysian position. Journal of Islamic Law Review, 7 (2) pp. 257-276 |
| 2011 | Factors determining welfare of the child in Malaysian civil law of custody: an analysis of decided cases. Jurnal Undang-undang dan Masyarakat, 15 () pp. 169-178 |
| 2011 | Husband's duty to maintain a working wife under Islamic and civil law in Malaysia: are the laws in harmony?. International Journal of Social Policy and Society, 8 () pp. 50-67 |
| 2011 | Unresolved issues in custody matters: the position in Malaysia. Journal of Applied Sciences Research, 7 (spec.) (13) pp. 2240-2248 |
| 2010 | Divorce as a mode to resolve matrimonial conflict - the first or the last resort?. Shariah Law Report, 3 () pp. 1-15 |
| 2009 | Muslim women's rights to mut'ah after dissolution of marriage under Islamic law: an absolute or limited right. IIUM Law Journal, 17 (1) pp. 33-55 |
| 2008 | Methods of proof and evidentiary requirements in divorce cases: an Islamic perspective . IIUM Law Journal, 16 (2) pp. 223-240 |
| 2004 | Hadanah menurut undang-undang Islam dan pelaksanaannya di Malaysia. Jurnal Undang-undang, 8 (2) pp. 33-66 |
| 1998 | The concept of custody in Islamic law. Arab Law Quarterly, 13 (2) pp. 155-177 |
Conference or Workshop Item
Book
| | |
| --- | --- |
| 2021 | Undang-undang keluarga Islam di Malaysia : teori, amalan dan pelaksanaan. Jabatan Kehakiman Syariah Malaysia & AIKOL, IIUM, ISBN: 9789670870885 |
| 2016 | Islamic family law in Malaysia. Thomson Reuters Malaysia Sdn Bhd, ISBN: 978-967-0915-49-4 |
| 2015 | Modul pasca perkahwinan islam: sehati sejiwa. Jabatan Kemajuan Islam Malaysia, ISBN: 97898325818 |
| 2015 | Modul pascaperkahwinan Islam: semarak kasih. Jabatan Kemajuan Islam Malaysia, ISBN: 9789830425825 |
| 2013 | Family law (non-muslim) in Malaysia . IIUM Press, International Islamic University Malaysia , ISBN: 9789670225883 |
| 2011 | Family law (Non-Muslims) in Malaysia. IIUM Press, ISBN: 9789670225883 |
| 2009 | Undang-undang keluarga dan prosedur. Department of Islamic Law & Harun M. Hashim Law Centre, ISBN: 9789834120351 |
Book Section
| | |
| --- | --- |
| 2021 | Kedudukan dan perlindungan hak-hak wanita dalam Islam secara sepintas lalu. In: Department of Syariah Judiciary Malaysia & Ahmad Ibrahim Kulliyyah of Laws, IIUM, ISBN: 978-967-0870-88-5, pp. 31-54 |
| 2021 | Mengekalkan institusi kekeluargaan di Malaysia : perspektif Islam. In: Jabatan Kehakiman Syariah Malaysia, ISBN: 9789670870885, pp. 1-30 |
| 2021 | Prosedur perkahwinan melalui wali raja : isu dan permasalahan. In: Department of Syariah Judiciary Malaysia & Ahmad Ibrahim Kulliyyah of Laws, IIUM, ISBN: 9789670870885, pp. 55-70 |
| 2021 | Prosedur perkahwinan melalui wali raja : isu dan permasalahan. In: Department of Syariah Judiciary Malaysia & Ahmad Ibrahim Kulliyyah of Laws, IIUM, ISBN: 9789670870885, pp. 55-70 |
| 2011 | Right of working wife to maintenance under Islamic law: a comparative overview with civil in Malaysia. In: IIUM Press, ISBN: 9789670225890, pp. 537-554 |
| 2009 | Hak jagaan anak/hadanah menurut undang-undang Islam & pelaksanaannya di Malaysia. In: Ahmad Ibrahim Kulliyyah of Laws and Harun M. Hashim Law Centre, International Islamic University Malaysia, ISBN: 9789834120351, pp. 87-105 |
| 2007 | Hadanah. In: Dewan Bahasa dan Pustaka, ISBN: 978-983-62-9727-3, pp. 177-215 |
Monograph