Staff Directory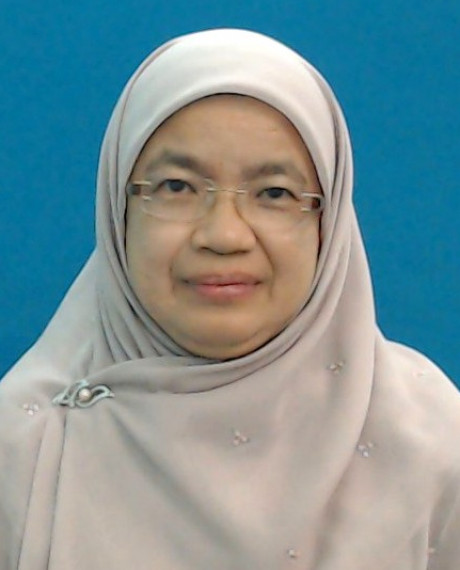 Academic Qualification
Ph.D in Accounting for Islamic Banks - Doctor of Philosophy, University of Surrey
Master of Accountancy - Masters Degree, University of Dundee
Bachelor of Economic & Social Studies (Accounting) - Bachelor Degree, University of Wales College
A Level - Certificate, KPP, Institut Teknologi Mara
Noraini Bt Mohd Ariffin (Prof. Dr.)
Professor
IIUM Gombak Campus
KULLIYYAH OF ECONOMICS AND MANAGEMENT SCIENCES

Other's position:
Deputy Dean, Kulliyyah of Economics and Management Sciences
---
norainima@iium.edu.my
4683
Expert Profile
Noraini Mohd Ariffin holds a PhD in Accounting for Islamic banks from University of Surrey, England. She also holds a Masters in Accounting (with distinction) from the University of Dundee, Scotland and BSc (Econs) Accounting from the University College of Wales, Aberystwyth, Wales. She teaches several subjects such as Company Accounting, Accounting for Islamic Banks, Accounting, Auditing and Governance of Islamic Financial Institutions and Risk Management for Islamic Financial Institutions for undergraduate and postgraduate levels.
She is also a member of the Shari'ah Committee of Bank Pembangunan Malaysia Berhad and an Associate Member of the Malaysian Institute of Accountants. She has published numerous articles related to Islamic accounting and finance, mainly on risk management for Islamic banks and corporate governance of Islamic banks. She has also been participated as a speaker at national and international conferences.
 Presently Dr. Noraini is an Associate Professor at the Department of Accounting, IIUM.

Teaching Responsibilities
| | |
| --- | --- |
| ACCOUNTING AND CONTROL OF ISLAMIC FIN. INST. | 2020/2021 2018/2019 2016/2017 2015/2016 2014/2015 2013/2014 2012/2013 2011/2012 2010/2011 |
| ACCOUNTING AND FINANCE FOR MANAGERS | 2008/2009 |
| ACCOUNTING FOR ISLAMIC BANKS | 2021/2022 2017/2018 2015/2016 2013/2014 2009/2010 2008/2009 2007/2008 2006/2007 |
| ACCOUNTING FOR ISLAMIC INSTITUTIONS | 2012/2013 2011/2012 2008/2009 |
| ACCOUNTING OF ISLAMIC BANKS | 2005/2006 |
| ACCOUNTING, AUDITING & GOVERNANCE OF ISLAMIC FINANCIAL INSTITUTIONS | 2023/2024 2022/2023 2021/2022 2020/2021 2019/2020 2018/2019 2017/2018 2016/2017 2015/2016 2014/2015 2013/2014 2012/2013 2011/2012 2010/2011 2009/2010 |
| ADVANCED ACCOUNTING | 2011/2012 2010/2011 2008/2009 |
| BUSINESS MATHEMATICS | 1991/1992 |
| COMPANY ACCOUNTING | 2016/2017 2014/2015 2012/2013 2011/2012 2010/2011 2009/2010 2008/2009 2007/2008 2006/2007 |
| COST ACCOUNTING I | 1998/1999 1997/1998 |
| COST ACCOUNTING II | 1995/1996 |
| COST AND MANAGEMENT ACCOUNTING | 2000/2001 1999/2000 |
| FINANCIAL ACCOUNTING & REPORTING 1 | 2022/2023 |
| FINANCIAL ACCOUNTING & REPORTING 3 | 2021/2022 2020/2021 2019/2020 2018/2019 |
| FINANCIAL ACCOUNTING 3 | 2005/2006 |
| FINANCIAL ACCOUNTING 6 | 2005/2006 |
| FINANCIAL ACCOUNTING I | 2000/2001 1999/2000 1998/1999 1997/1998 1996/1997 |
| FINANCIAL ACCOUNTING III | 2005/2006 2000/2001 1995/1996 |
| FINANCIAL ACCOUNTING IV | 2000/2001 1999/2000 1998/1999 |
| FINANCIAL AND MANAGERIAL ACCOUNTING | 2011/2012 2010/2011 2009/2010 2008/2009 |
| INTERMEDIATE ACCOUNTING | 2007/2008 |
| ISLAMIC ACCOUNTING | 2018/2019 2017/2018 |
| ISLAMIC ACCOUNTING AND FINANCE | 2017/2018 |
| MANAGEMENT ACCOUNTING | 1996/1997 |
| MANAGEMENT ACCOUNTING FUNDAMENTALS | 2019/2020 |
| MICROECONOMICS FOR BUSINESS | 1990/1991 |
| PRACTICAL TRAINING - ACCOUNTING | 2007/2008 2006/2007 |
| RISK MANAGEMENT OF ISLAMIC FINANCIAL INSTITUTIONS | 2015/2016 2014/2015 |
| SHARIAH AUDITING | 2022/2023 |
| USRAH IN ACTION 1 | 2021/2022 |
| USRAH IN ACTION 2 | 2022/2023 |
Research Projects
Completed
| | |
| --- | --- |
| 2019 - 2022 | Revisiting Zakat Computation Methods and Relevant Adjustments in Malaysian Islamic Banking Institutions |
| 2019 - 2021 | Accounting , Auditing and Governance of Islamic Financial Institutions (International Institute of Islamic Thought (IIIT) Grant) |
| 2017 - 2020 | Shari'ah Non-Compliance Risk Management Practices in Islamic Banks in Malaysia |
| 2016 - 2018 | Antecedents of Manager Ethical Practices and Its Effect on Organizational Performance |
| 2016 - 2020 | Consultancy on Regulatory and supervisory Framework for Islamic Finance in Tajikistan |
| 2016 - 2018 | Shariah Audit in Malaysia: Perceived Effectiveness, Determinants and Implication on Shariah Non-Compliance |
| 2015 - 2019 | Modelling the Effect of Shari?ah Governance, Risk Governance and Corporate Governance in Predicting Risk-Taking Behaviour of Malaysian Islamic Banks |
| 2015 - 2020 | A Model on Disclosure Expectation Gap in Malaysian Islamic Financial Institutions |
| 2013 - 2017 | The Role of Zakat And Waqf Insitutions in Enhancing Small and Medium Enterprises towards the Socio-Economic Development of Muslim Countries : Leveraging on Malaysia's Potentials |
| 2013 - 2015 | Management Best Practice in Zakat Institution in Malaysia |
| 2013 - 2017 | Developing an Islamic Financing Model for Abandoned Housing Projects |
| 2012 - 2013 | Corporate Governance of Islamic Financial Institutions in Malaysia |
| 2012 - 2015 | Firms Rational Financing Behaviour: Malaysia Evidence |
| 2010 - 2013 | Exploring The Need to Shift From Debt-Based to Equity-Based Financing in Islamic Banks: The Case of Malaysia and Bahrain |
| 2009 - 2012 | Assessing Key Success Factors of the Islamic Banks in Malaysia: Risk Management Perspective |
| 2008 - 2009 | The Perceptions of Islamic Bankers on Qard Hassan in Malaysian Islamic Banks |
On-Going
| | |
| --- | --- |
| 2021 - Present | CASE STUDIES IN SHARIAH AUDIT IN ISLAMIC FINANCIAL INSTITUTIONS |
| 2021 - Present | Impact of Covid-19 on Financial Performance of Malaysian Islamic Banks |
| 2007 - Present | Islamic Accounting and Accountability Research Unit (IAARU) |
Publications
Article
| | |
| --- | --- |
| 2023 | Malaysian takaful reporting from a maqasid shariah perspective. Journal of Islamic Philanthropy & Social Finance, 5 (1) pp. 1-9 |
| 2023 | Takaful reporting on IFSB requirements in Malaysia: users and preparers perspective. International Journal of Academic Research in Accounting, Finance and Management Sciences, 13 (2) pp. 152-170 |
| 2021 | Shariah disclosure expectation gap between shariah practitioners and Islamic banks' customers in Malaysia. Asian Journal Of Accounting Perspectives, 4 (2) pp. 1-23 |
| 2021 | Shariah disclosure practices in Malaysian Islamic banks using the shariah disclosure index. International Journal of Islamic Economics and Finance (IJIEF), 4 (Special Issue) pp. 63-86 |
| 2021 | The mediation role of interest rate between financial liberalisation and financial stability. Global Business and Management Research: An International Journal, 13 (4) pp. 250-262 |
| 2020 | Shari'ah governance in Islamic banks: practices, practitioners and praxis. Global Finance Journal, () pp. 1-39 |
| 2020 | Shariah audit practices in Malaysia: moving forward. Journal of Islamic finance, 9 (2) pp. 1-14 |
| 2020 | The effect of financial liberalization towards the financial stability of Islamic banks in Malaysia. Advances in Business Research International Journal, 6 (2) pp. 62-68 |
| 2020 | The extent of audit report lag and governance mechanisms: Evidence from Islamic banking institutions in Malaysia. Journal of Islamic Accounting and Business Research, 11 (1) pp. 70-89 |
| 2019 | Financial management practices and performance of Zakat institutions in Malaysia. IPN Journal of Research and Practice in Public Sector Accounting and Management, 9 (1) pp. 1-26 |
| 2019 | Internal shariah audit effectiveness and its determinants: case of Islamic financial institutions in Malaysia. Kyoto Bulletin of Islamic Area Studies, 12 () pp. 8-28 |
| 2019 | Materiality in Shariah audit. Islamic Finance News, () pp. 24 |
| 2019 | Perception of stakeholders on abandoned housing projects in Malaysia. International Journal of Islamic Economics and Finance, 2 (1) pp. 131-148 |
| 2019 | The measurement of effective internal shariah audit function in Islamic financial institutions. International Journal of Economics, Management and Accounting, 27 (1) pp. 141-165 |
| 2019 | The role of competition as a mediator between financial liberalization and financial stability. Advances in Business Research International Journal, 5 (2 (S)) pp. 51-58 |
| 2019 | The role of competition as a mediator between financial liberalization and financial stability. Advances in Business Research International Journal, () pp. 51-58 |
| 2018 | Islamic finance and the convergence towards International Financial Reporting Standards (IFRS): the state of research development. Journal of Accounting Research, Organization and Economics, 1 (1) pp. 85-97 |
| 2016 | Factors affecting credit risk in Indonesian Islamic banks. Journal of Islamic Finance, 5 (1) pp. 12-25 |
| 2015 | Corporate governance of Islamic financial institutions in Malaysia. Asian Journal of Business and Accounting, 8 (1) pp. 65-93 |
| 2015 | Exploring application of equity-based financing through musharakah mutanaqisah in Islamic Banks in Malaysia: perspective from the industry players. International Journal of Economics, Management and Accounting, 23 (2) pp. 241-261 |
| 2014 | Risk management practices of selected Islamic banks in Malaysia. Aceh International Journal of Social Sciences, 3 (1) pp. 26-36 |
| 2012 | Liquidity risk management and financial performance in Malaysia: empirical evidence from Islamic banks. Aceh International Journal of Social Sciences, 1 (2) pp. 68-75 |
| 2012 | Some issues on Murabahah practices in Iran and Malaysian Islamic banks.. African Journal of Business Management., 6 (24) pp. 7066-7073 |
| 2011 | A case study on the implementation of Qardhul Hasan concept as a financing product in Islamic Banks in Malaysia. International Journal of Economics, Management and Accounting, 1 (19) pp. 83-101 |
| 2011 | Malaysian Islamic bankers' perceptions of al-Qard al-Hasan. Review of Islamic Economics, 15 (2) pp. 97-111 |
| 2009 | Customers' perceptions on the objectives, characteristics and selection criteria of Islamic bank in Thailand. Gadjah Mada International Journal of Business, 11 (2) pp. 167-189 |
| 2009 | Issues of Transparency in Islamic Banks . Review of Islamic Economics, 13 (1) pp. 90-103 |
| 2009 | Risks in Islamic banks: evidence from empirical research. Journal of Banking Regulation, 10 (2) pp. 153-163 |
Conference or Workshop Item
| | |
| --- | --- |
| 2016 | Perception of stakeholders on abandoned housing projects: case for Malaysia. In: National Seminar On Abandoned Housing Projects: Causes Solutions, |
| 2016 | The extent of audit report lag in the Islamic banking institutions in Malaysia . In: The 8th Malaysian Finance Association Conference (MFAC) & The 7th Islamic Banking, Accounting and Finance (IBAF), |
| 2015 | The influence of governance to zakat disbursement efficiency in Brunei Darussalam. In: 6th IIUM International Accounting Conference VI (INTAC VI), |
| 2013 | Exploring the need to shift from debt-based to equity-based financing in Islamic banks: the case of Malaysia . In: International Conference on Islamic Finance Muamalat and Financial Criminology (IFMFC), |
| 2011 | A case study on the implementation of the Qardhul Hasan concept as a financing product in an Islamic bank in Malaysia. In: IIUM International Accounting Conference V (INTAC V) 2011, |
| 2011 | A Case Study on Zakat Management at Pusat Islam UTM, Skudai. In: The World Universities 1st Zakat Conference 2011 (WU1ZC 2011), |
| 2011 | Risk Management Practices and Financial performance of Islamic Banks: Malaysian Evidence . In: 8th International Conference on Islamic Economics and Finance, |
| 2011 | The Current practices of Murabahah in the Islamic Banks . In: IIUM International Accounting Conference V (INTAC V), |
| 2010 | The Perception of Islamic Bankers on Qardhul Hasan in Malaysian Islamic Banks . In: The 2nd International Conference on Arab-Malaysia Islamic Global Business and Entreprenurship 2010, |
Book
Book Section
Monograph