Staff Directory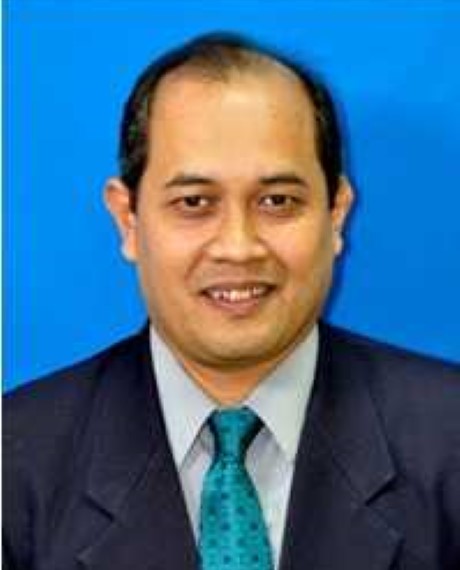 Academic Qualification
Doctor of Philosophy in Management Information System - Doctor of Philosophy, Cardiff University
Master of Science in Information Technology for Manufacture - Masters Degree, University of Warwick
Bachelor of Business Administration - Bachelor Degree, International Islamic University Malaysia
Diploma in Planting Industry Management - Diploma, Universiti Teknologi MARA (UiTM)
Abd. Rahman Bin Ahlan (Prof. Dr.)
Professor
IIUM Gombak Campus
KULLIYYAH OF INFORMATION AND COMMUNICATION TECHNOLOGY

Other's position:
Dean, Kulliyyah of Information and Communication Technology
---
Expert Profile
Dr. Abd Rahman Ahlan is a Professor at the Department of Information Systems, Kulliyyah of ICT, International Islamic University Malaysia. He has over 28 years of teaching experience at the undergraduate and postgraduate levels. He has taught students from the Bachelor of IT (BIT), Master of IT (MIT), Master of Business Intelligence and Analytics (MBIA), Master of Business Administration (MBA) as well as Master in Protective Security Management (MPSM). He also supervises PhD students. A principle researcher for a number of research projects, Dr. Abd Rahman has won several research and quality awards.
His research interest is focused on understanding the management of IT innovation and adoption, IT project management, IT Governance, IT Risks and Security Management, and graduate skill-sets. He was appointed as a technical mentor for MSC Malaysia Product Development & Commercialisation Fund (PCF) for the approved project submissions on The Internet of Things & Big Data, funded by the Multimedia Development Corporation (MDeC). He was one of the panel speaker in Big Data Week KL 2015 on the topic Data scientist talent development and role of universities.
He was appointed as a panel interviewer to evaluate research proposals on Business Analytics and Big Data for the Yang DiPertuan Agong Scholarship applicants. Dr. Abd Rahman has published numerous articles and book chapters, and hold memberships in professional bodies. He has held a number of administrative positions including Director, Centre for IT Advancement, Head of Department of Information Systems, and the Director of the Information Technology Division at IIUM. He is currently the Dean of the Kulliyyah of ICT.
Area of Specialisation
ICT ~ Information, Computer And Communications Technology (ICT) ~ Security System ~ Other Security System n.e.c. - IT Risk Management & Information Security Management
Engineering Tech ~ Applied Sciences And Technologies ~ Other Applied Sciences and Technologies n.e.c. - IT Project Management
ICT ~ Information, Computer And Communications Technology (ICT) ~ Educational Technology ~ Other Educational Technology n.e.c. - IT Skillset for Outsourcing Industry
ICT ~ Information, Computer And Communications Technology (ICT) ~ Emergent Information Technology ~ Knowledge Base - ICT Outsourcing (ITO); E-Government, Digital Divide & ICT for Dev (ICT4D); IT/IS Education & Skillsets; IT/IS Implementation Issues & Project Management; IT/IS in Financial Services
Professional Membership
2005 - 2022: Member of Profesional Body / Association: (Member), Association of Information Systems - USA
2015: Member of Profesional Body / Association: (Lifetime Member), Persatuan Sistem Maklumat Malaysia
2021: Member of Profesional Body / Association: (Professional Technologist (MBOT)), Malaysia Board of Technologist (MBOT)
Teaching Responsibilities
| | |
| --- | --- |
| BIG DATA ACROSS VERTICALS AND DOMAINS | 2019/2020 2018/2019 2017/2018 |
| BUSINESS DATA COMMUNICATION | 2016/2017 2015/2016 |
| ENTERPRISE INTEGRATION | 2017/2018 2016/2017 2015/2016 2014/2015 2013/2014 2012/2013 2011/2012 |
| FINAL YEAR PROJECT 1 | 2019/2020 |
| FINAL YEAR PROJECT I | 2020/2021 2017/2018 2016/2017 2014/2015 2013/2014 2012/2013 2011/2012 2010/2011 2009/2010 2008/2009 2007/2008 2006/2007 |
| FINAL YEAR PROJECT II | 2020/2021 2019/2020 2017/2018 2016/2017 2015/2016 2014/2015 2013/2014 2012/2013 2011/2012 2010/2011 2009/2010 2008/2009 2007/2008 |
| INDUSTRIAL ATTACHMENT | 2016/2017 2014/2015 2013/2014 |
| INFORMATION RESOURCE AND STRATEGY MANAGEMENT | 2013/2014 2010/2011 |
| INFORMATION SYSTEMS FOR MANAGERS | 2016/2017 2015/2016 2014/2015 2013/2014 2009/2010 |
| INFORMATION TECHNOLOGY | 2005/2006 1997/1998 1996/1997 1995/1996 1994/1995 |
| INTEGRATED BUSINESS PROCESS AND ERP SYSTEMS | 2020/2021 2019/2020 2018/2019 |
| KNOWLEDGE MANAGEMENT | 2015/2016 |
| KNOWLEDGE MANAGEMENT PRINCIPLES AND PRACTICES | 2022/2023 |
| MANAGEMENT INFORMATION SYSTEM | 2016/2017 2013/2014 |
| MANAGEMENT INFORMATION SYSTEMS | 2010/2011 2008/2009 |
| METHODOLOGIES FOR SYSTEM DEVELOPMENT | 2021/2022 2020/2021 2019/2020 2018/2019 2017/2018 |
| MOBILE COMMUNICATIONS AND NETWORKS | 2022/2023 2021/2022 |
| PHYSICAL PROTECTIVE SECURITY | 2018/2019 2017/2018 2016/2017 2015/2016 2014/2015 2013/2014 |
| PRACTICAL TRAINING | 2007/2008 |
| PROJECT & CHANGE MANAGEMENT | 2013/2014 2010/2011 2009/2010 2008/2009 |
| PROJECT CHANGE MANAGEMENT | 2007/2008 |
| PROJECT MANAGEMENT IN IT | 2009/2010 2006/2007 2005/2006 2002/2003 |
| RESEARCH METHODOLOGY FOR IT | 2016/2017 |
| SYSTEM ANALYSIS & DESIGN | 2003/2004 |
| SYSTEM DEVELOPMENT METHODOLOGIES | 2018/2019 2014/2015 2012/2013 2011/2012 2008/2009 2007/2008 |
Research Projects
Completed
| | |
| --- | --- |
| 2020 - 2022 | Kajian Hukum Mengenai Kesan Permainan Digital Terhadap Masyarakat |
| 2014 - 2017 | A Model for Information Security Risk Management and Auditing Processes in Malaysian Universities |
| 2010 - 2014 | Customer Relationship Management Alignment in Malaysian Small and Medium Enterprises |
| 2010 - 2011 | Consultant for the Implementation of a Campus Security Solution for IIUM Gombak Campus |
| 2010 - 2013 | IT Risk Management Practices in Malaysian Public Higher Education Sector |
| 2010 - 2011 | Consultant for the Implementation of a Campus Security Solution for IIUM Gombak Campus |
| 2010 - 2016 | Information security awareness: IIUM perspective |
| 2010 - 2013 | Internet Safety and Security Awareness Among Malaysian Youth: Knowledge, Understanding and Compliance |
| 2009 - 2010 | Technology Assessment Consultant for MSC Malaysia Research & Development Grant Scheme (MGS) |
| 2009 - 2011 | The ICT Social Inclusion among Orang Asli Community in Gombak Area |
| 2009 - 2010 | IT Outsourcing Competencies and Relationship Exchange as Determinants of Success in Malaysia. |
| 2009 - 2010 | Technology Assessment Consultant for MSC Malaysia Research & Development Grant Scheme (MGS), Multimedia Development Corporation (MDeC) |
| 2009 - 2010 | Technology Assessment Consultant for MSC Malaysia Research & Development Grant Scheme (MGS), Multimedia Development Corporation (MDeC) |
| 2008 - 2012 | The Impact of Client Vendor Relationship on IT offshore outsourcing in Malaysia |
| 2007 - 2011 | Modeling G2C Adoption of E-Government in Developing Countries: Cultural Issues, Trust and Acceptance Factors. The Malaysian case. |
| 2007 - 2011 | Digital Divide & Information Technology Industry Development in Malaysia |
| 2006 - 2009 | The Supply-Side of ICT Outsourcing: The Malaysia Window |
| 2006 - 2007 | Development of new academic program (Executive postgraduate Diploma in Protective Security Management) |
On-Going
| | |
| --- | --- |
| 2008 - Present | Intelligent Cyberspace Security |
| 2008 - Present | IT for Development and e-Government (ITDEG) |
Award & Recognition
| | | |
| --- | --- | --- |
| 23 Jul, 2018 | Top 250 Contributors to IIUM's Research (MyRA)Performance (2015-2017) - IIUM | University |
| 10 May, 2018 | ITEX - International Invention Innovation & Technology Exhibition Malaysia | International |
| 16 Nov, 2017 | UTeMEX2017 Gold Award - Innovation Carnival UTeM | National |
| 22 Apr, 2017 | Achievement of Impressive Readership Result for Book Chapter (3000 downloads) - InTech Author Stats | International |
| 09 Oct, 2014 | Achievement of Impressive Readership Result for Book Chapter (2000 downloads) - InTech Author Stats | International |
| 12 Jun, 2013 | Gold Medal Award - International Research Invention & Innovation Exhibition (IRIIE 2014) - IIUM | University |
| 31 Mar, 2011 | IIUM Quality Research Award - IIUM | University |
| 10 Feb, 2011 | Bronze Medal Award - IIUM Research Invention & Innovation Exhibition (IRIIE 2011) - IIUM | University |
| 31 Jan, 2011 | Anugerah Projek Penyelidikan Terbaik (Award of Best Research Project) FRGS Phase 1/2006 - Ministry of Higher Education (MoHE) Malaysia | National |
| 12 Apr, 2010 | Best Overall Paper Award in European, Mediterranean & Middle Eastern Conference on Information Systems (EMCIS2010, Abu Dhabi UAE) - EMCIS | International |
| 27 Jan, 2010 | Gold Medal Award - IIUM Research Invention & Innovation Exhibition (IRIIE 2010) - IIUM | University |
| 27 Jan, 2010 | Best Overall (Social Science & Humanities) IRIIE 2010 - IIUM | University |
| 31 Mar, 2008 | Promising Researcher Award (Kulliyyah) - IIUM | University |
Publications
Article
| | |
| --- | --- |
| 2022 | The impacts of perceived trust and perceived validity on the religious electronic resource acceptance. ICIC Express Letters, 16 (9) pp. 1019-1026 |
| 2019 | Factors affecting instructors' adoption of learning management systems: The case of Palestine. Journal of Theoretical and Applied Information Technology, 97 (2) pp. 553-550 |
| 2019 | The role of quality factors on learning management systems adoption from instructors' perspectives. The Online Journal of Distance Education and e-Learning (TOJDEL), 7 (2) pp. 133-150 |
| 2018 | Can ICT reduce poverty and unemployment and elevate development integrating micro, small, and medium enterprises in Bangladesh? – sharing Asian experiences. International Journal of Engineering and Management Research, 8 (4) pp. 168-174 |
| 2018 | Can technological, organizational and individual antecedents together optimize knowledge sharing for establishing institutional innovation capabilities?. International Journal of Engineering and Management Research, () pp. 186-192 |
| 2018 | The information system project profiles among universities in Indonesia. Indonesian Journal of Electrical Engineering and Computer Science, 12 (2) pp. 865-872 |
| 2017 | Antecedents to effective e-learning among selected secondary schools in Malaysia. Ilorin Journal of Computer Science and Information Technology, 2 (1) pp. |
| 2017 | Introducing learner infrastructural capabilities into information systems success model using e-learning. University of Sindh Journal of Information and Communication Technology, 1 (1) pp. 8-16 |
| 2017 | Managers perceptions towards the success of E-performance reporting system. TELKOMNIKA (Telecommunication Computing Electronics and Control), 15 (3) pp. 1389-1396 |
| 2016 | A coherent framework for understanding the success of an information system project: a revised version. Telkomnika (Telecommunication Computing Electronics and Control), 14 (1) pp. 302-308 |
| 2016 | A comprehensive adoption model of M-Government services among citizens in developing countries. Journal of Theoretical and Applied Information Technology, 90 (1) pp. 49-60 |
| 2016 | Measurement of the information system project success of the higher education institutions in Indonesia: A pilot study. International Journal of Business Information Systems, 23 (2) pp. 229-247 |
| 2016 | The user satisfaction perspectives of the information system projects. Indonesian Journal of Electrical Engineering and Computer Science, 4 (1) pp. 215-223 |
| 2015 | A comprehensive adoption model of M-government services among citizens in developing countries. ARPN Journal of Engineering and Applied Sciences , 10 (23) pp. 1-10 |
| 2015 | An overview of patient acceptance of health information technology in developing countries: a review and conceptual model. International Journal of Information Systems and Project Management, 3 (1) pp. 29-48 |
| 2015 | Factors affecting knowledge sharing on innovation in the higher education institutions (HEIs) . ARPN Journal of Engineering and Applied Sciences, 10 (23) pp. 18200-18210 |
| 2015 | Influences of the input factors towards the success of an information system project. Telkomnika (Telecommunication Computing Electronics and Control), 13 (2) pp. 686-693 |
| 2015 | Information security awareness at the knowledge-based institution: its antecedents and measures . Procedia Computer Science, 72 () pp. 361-373 |
| 2015 | Measurement of information system project success based on perceptions of the internal stakeholders. International Journal of Electrical and Computer Engineering (IJECE), 5 (2) pp. 271-279 |
| 2015 | Reliability and validity of a questionnaire to evaluate diabetic patients' intention to adopt health information technology: a pilot study. Journal of Theoretical and Applied Information Technology, 72 (2) pp. 253-264 |
| 2015 | Review of knowledge management in higher education. International Journal of Science and Research (IJSR), 4 (11) pp. 2062-2065 |
| 2015 | Validation of information system project success model: a focus group study. SAGE Open, () pp. 1-14 |
| 2014 | An alternative method for determining critical success factors of information system project. Telkomnika (Telecommunication Computing Electronics and Control), 12 (3) pp. 665-674 |
| 2014 | Implementation of input-process-output model for measuring information system project success. TELKOMNIKA Indonesian Journal of Electrical Engineering, 12 (7) pp. 5603-5612 |
| 2014 | Information technology enhances students' academic performance: a case Of University Of Ilorin. The Online Journal of Distance Education and e-Learning, 2 (2) pp. 15-20 |
| 2014 | Intelligent IT governance decision-making support framework for a developing country's public university. Intelligent Decision Technologies, 8 () pp. 131-146 |
| 2014 | User acceptance of Health Information Technology (HIT) in developing countries: a conceptual model. Procedia Technology , 16 () pp. 1287-1296 |
| 2013 | Combining grounded theory and case study methods in IT outsourcing study. Journal of Information Systems Research and Innovation, 4 () pp. 84-93 |
| 2013 | Internet usage and personality traits: finding relationship in learning institution. Transnational Journal of Science and Technology, 3 (3) pp. 1-13 |
| 2013 | Moving toward e-business: customer relationship management alignment in Malaysian small business. International Journal of eBusiness and eGovernment Studies, 5 (2) pp. 112-121 |
| 2013 | Service value co-creation in research & innovation practices in higher education institutions in Malaysia. Procedia Technology, 11 () pp. 342-347 |
| 2012 | Examining information disclosure behavior on social network sites using protection motivation theory, trust and risk. Journal of Internet Social Networking & Virtual Communities, () pp. 1-11 |
| 2012 | Information security and mutual trust as determining factors for information technology outsourcing success. African Journal of Business Management, 6 (1) pp. 103-110 |
| 2012 | Information technology risk management: the case of the International Islamic University Malaysia. Journal of Information Systems Research and Innovation, 1 () pp. 58-67 |
| 2012 | Towards successful improvement of students' residential management processes using the enterprise architecture maturity model. World of Computer Science and Information Technology Journal (WCSIT), 2 (1) pp. 29-37 |
| 2010 | E-government application: an integrated model on G2C adoption of online tax. Transforming Government: People, Process and Policy, 5 (3) pp. 225-248 |
| 2010 | G2C adoption of e-government in Malaysia: trust, perceived risk and political self-efficacy . International Journal of Electronic Government Research, 6 (3) pp. 57-72 |
| 2010 | Integrating thin client solution in human-computer interaction study. WSEAS Transactions on Information Science and Applications, 7 (6) pp. 809-818 |
| 2010 | The Malaysia IT Outsourcing industry skill-sets requirements of future IT graduates. WSEAS Transactions on Computers, 9 (7) pp. 738-747 |
| 2010 | Toward e-business: factors linking information technology adoption in Malaysian software firms. The E-Business Review, x () pp. 102-106 |
| 2009 | IT outsourcing industry practices, models, trends and challenges from a case of a Malaysian offshore global service provider. International Journal of Mathematics and Computers in Simulation, 3 (2) pp. 89-96 |
| 2008 | Assessment of the impact of IT outsourcing on IT education in Malaysian institutions of higher learnings . INTERNATIONAL JOURNAL OF EDUCATION AND INFORMATION TECHNOLOGIES, 2 (3) pp. 167-174 |
| 2008 | Outcome based education performance measurement: A Rasch-based longitudinal assessment model to measure information management courses LO's. WSEAS Transactions on Information Science and Applications, 5 (3) pp. 292-299 |
| 2007 | The influence of organizational factors on information systems success in e-government agencies in Malaysia. The Electronic Journal on Information Systems in Developing Countries, 29 (1) pp. 1-17 |
Conference or Workshop Item
| | |
| --- | --- |
| 2021 | Assessing mobile learning system performance in Indonesia: reports of the model development and Its instrument testing. In: 2nd Science and Mathematics International Conference: Transforming Research and Education of Science and Mathematics in the Digital Age,, |
| 2019 | Exploring staff perception of InfoSec policy compliance: Palestine Universities empirical study. In: 1st International Conference of Intelligent Computing and Engineering (ICOICE 2019), |
| 2019 | Information security policy perceived compliance among staff in Palestine universities: An empirical pilot study. In: 2019 IEEE Jordan International Joint Conference on Electrical Engineering and Information Technology (JEEIT), |
| 2018 | Digitalizing bullying: do Nigerian students get cyberbullied?. In: 2018 International Conference on Information and Communication Technology for the Muslim World (ICT4M), |
| 2018 | E-learning in Iraqi universities: a review. In: 3rd International Conference on Computing, Engineering, and Design, ICCED 2017, |
| 2018 | Towards an integrated framework of e-learning through an international innovative collaboration: Iraqi perspective. In: 3rd International Conference on Computing, Engineering, and Design, ICCED 2017, |
| 2017 | Investigating factors affecting knowledge management and sharing on innovation in universities: pilot study. In: 2016 6th International Conference on Information and Communication Technology for The Muslim World (ICT4M), |
| 2016 | Factors affecting instructors' adoption of learning management systems: a theoretical framework. In: 2016 6th International Conference on Information and Communication Technology for The Muslim World (ICT4M 2016), |
| 2016 | Factors affecting instructors' adoption of learning management systems: A theoretical framework. In: 2016 6th International Conference on Information and Communication Technology for The Muslim World (ICT4M 2016), |
| 2016 | Factors affecting instructors' adoption of learning management systems: A theoretical framework. In: 6th International Conference on Information and Communication Technology for the Muslim World (ICT4M 2016), |
| 2016 | Factors determining effectiveness of e-learning in secondary schools. In: The 1st International Conference on IEEE Nigeria Computer Chapter, |
| 2016 | Investigating factors affecting knowledge management and sharing on innovation in universities: pilot study. In: 2016 6th International Conference on Information and Communication Technology for The Muslim World (ICT4M 2016), |
| 2016 | Re-emphasizing the dimensions and impacts of complementary IT resources through governance. In: 6th International Conference on Information and Communication Technology for The Muslim World (ICT4M), |
| 2014 | Exploring academics' knowledge sharing intention on institutional innovation capability. In: The 7th International Conference on Innovation and Knowledge Management in Asia Pacific (IKMAP 2014), |
| 2014 | Issues of E-learning in developing countries: a Nigerian perspective. In: 5th International Conference on Information & Communication Technology for The Muslim World (ICT4M 2014), |
| 2014 | Understanding citizen's intention to use mobile government services in Bangladesh: role of perceived good governance and less corruption. In: International Conference on Governance and Innovation, |
| 2014 | User acceptance of Health Information Technology (HIT) in developing countries: A literature review. In: HCIST 2014 - International Conference on Health and Social Care Information Systems and Technologies, |
| 2013 | A coherent framework for understanding critical success factors of ICT project environment. In: 3rd International Conference on Research and Innovation in Information Systems – 2013 (ICRIIS'13), |
| 2013 | IT outsourcing as an innovative strategy for economic advancement: lessons from Malaysia. In: The 4th International Conference on Information & Communication Technology for the Muslim World (ICT4M), |
| 2013 | Role of governance, ethics and integrity in managing information technology resources: Muslim practitioner's view. In: The 4th International Conference on Information & Communication Technology for the Muslim World (ICT4M), |
| 2013 | Value creation drivers in SOA for research & innovation: A proposed framework for HEI context. In: 3rd International Conference on Research and Innovation in Information Systems 2013 (ICRIIS'13), |
| 2012 | A conceptual model of customer relationship management alignment. In: IADIS International Conference Information Systems 2012, |
| 2012 | An empirical study on the risk management strategies IT outsourcing in Malaysia public sector. In: 3rd International Conference on Information Management and Evaluation (ICIME) 2012, |
| 2012 | Modeling the impact of information technology governance effectiveness using partial least square. In: 2012 International Conference on Statistics in Science, Business, and Engineering (ICSSBE), |
| 2012 | Privacy concern on social network sites: the role of protection motivation, trust and risk. In: 18th IBIMA Conference, |
| 2012 | Social network sites: information disclosure, perceived vulnerability, privacy concerns and perceived benefits. In: IADIS International Conference Information Systems 2012, |
| 2012 | The importance and effectiveness of information technology governance practices: A Malaysian private organizations perspective. In: 3rd International Conference on Information Management and Evaluation (ICIME) 2012, |
| 2011 | A confirmatory factor analysis of the information technology governance effectiveness: evidence from Malaysia. In: International Conference on Research and Innovation in Information Systems, |
| 2011 | Analysis of project communication on smart card implementation in XYZ Malaysian higher education. In: International Management Conference 2011 Proceedings, |
| 2011 | Implication of human attitude factors toward information security: awareness in Malaysia Public University. In: International Conference on Innovation and Management (IAM 2011), |
| 2011 | Information security awareness in university: maintaining learnability, performance and adaptability through roles of responsibility. In: , |
| 2011 | Information security awareness in university: maintaining learnability, performance and adaptability through roles of responsibility. In: , |
| 2011 | The ICT social inclusion among Orang Asli community in Gombak area. In: International Conference on Research and Innovation in Information Systems, |
| 2011 | Understanding ITO decisions and implementations in Malaysia public healthcare sector: the evidence from a pilot case study. In: 2nd International Conference on Research and Innovation in Information Systems (ICRIIS'11), |
| 2010 | An integrated model on online tax adoption in Malaysia . In: European, Mediterranean & Middle Eastern Conference on Information Systems (EMCIS) 2010, |
| 2010 | Conceptual architecture design and configuration of thin client system for schools in Malaysia: a pilot project. In: The 4th International Symposium on Information Technology, |
| 2010 | Conceptual architecture design and configuration of thin client system for schools in Malaysia: a pilot project. In: The 4th International Symposium on Information Technology, |
| 2010 | Configuring thin client solution for Orang Asli community in Malaysia. In: 9th WSEAS International Conference on APPLICATIONS of COMPUTER ENGINEERING, |
| 2010 | Modeling E-Government adoption: trust, perceived risk and political efficacy. In: IIUM Research, Innovation & Invention Exhibition (IRIIE 2010), |
| 2009 | A descriptive analysis of IT adoption in Malaysian small software firms . In: 2nd IEEE International Conference on Computer Science and Information Technology (ICCSIT), |
| 2009 | G2C acceptance in Malaysia: trust, perceived risk and political efficacy. In: Third International Symposium on Innovation and Information and Communication Technology (ISIICT 2009), |
| 2009 | In search of a model to explain digital divide in information technology organizations. In: Seminar Kebangsaan E-Komuniti, |
| 2009 | Malaysia IT outsourcing industry: practices, models, trends and challenges from a case of an offshore global service provider. In: International Conference on Computational and Information Sciences (ICCIS), |
| 2009 | Malaysia IT outsourcing industry: practices, models, trends and challenges from a case of an offshore global service provider. In: 15th American Conference on Applied Mathematics/International Conference on Computational and Information Science, |
| 2009 | Modeling G2C adoption in developing country: A case study of Malaysia. In: Fifteenth Americas Conference on Information Systems, |
| 2009 | The use of meta-magical themas in designing gene mosaics. In: International Conference on Design Principles and Practices, |
| 2008 | Assessing future needs of IT education in Malaysia: a preliminary result . In: 4th WSEAS/IASME International Conference on EDUCATIONAL TECHNOLOGIES (EDUTE'08), |
| 2008 | Assessing future needs of IT education in Malaysia: a preliminary result . In: 4th WSEAS/IASME International Conference on EDUCATIONAL TECHNOLOGIES (EDUTE'08), |
| 2008 | Pattern matching algorithm for artificial to natural DNA codes of a dementia brain. In: International Conference on Computer and Communication Engineering 2008, |
| 2008 | The future skill-sets expectations of IT graduates in Malaysia IT outsourcing industry. In: 7th WSEAS International Conference on E-ACTIVITIES (E-ACTIVITIES '08), |
| 2008 | The future skill-sets expectations of IT graduates in Malaysia IT outsourcing industry. In: 7th WSEAS International Conference on E-ACTIVITIES (E-ACTIVITIES '08), |
| 2008 | The supply-side IT outsourcing competencies and relationship exchange in Malaysia. In: The 7th WSEAS International Conference on E-Activities (E-Activities `08), |
| 2008 | The supply-side IT outsourcing competencies and relationship exchange in Malaysia. In: The 7th WSEAS International Conference on E-Activities (E-Activities `08), |
Book
Book Section
| | |
| --- | --- |
| 2019 | Internet resource and usage. In: Ilorin Press, ISBN: 978-978-57101-5-1, pp. 45-54 |
| 2014 | IT governance in a Malaysian public institute of higher learning and intelligent decision making support system solution. In: Springer Berlin Heidelberg, ISBN: 9783642399282 (O), 9783642399275 (P), pp. 19-33 |
| 2011 | Course advisor system. In: IIUM Press, ISBN: 978-967-418-112-3, pp. 91-104 |
| 2011 | Understanding components of IT risks and enterprise risk management. In: InTech - Open Access Publisher, ISBN: 979-953-307-232-5, pp. |
| 2009 | Malaysia IT outsourcing industry: practices, models, trends and challenges from a case of an offshore global service provider. In: WSEAS Press, ISBN: 978 960 474 071 0 ; 1790-5117, pp. 396-401 |
Monograph