Staff Directory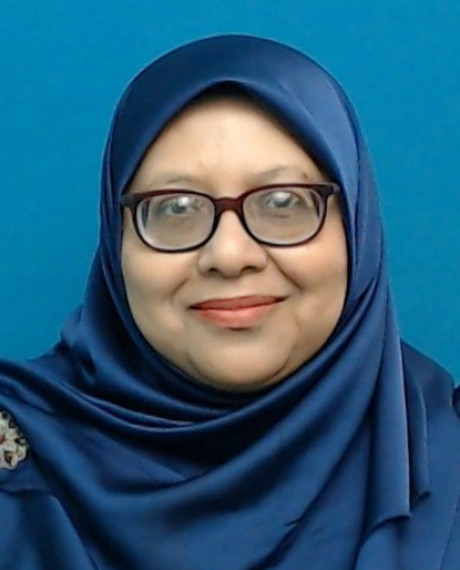 Academic Qualification
Doctor of Philosophy (Law) - Doctor of Philosophy, International Islamic University Malaysia
Master of Comparative Laws - Masters Degree, International Islamic University Malaysia
Bachelor of Laws - Bachelor Degree, International Islamic University Malaysia
Nor Hafizah Bt Mohd Badrol Afandi (Dr.)
Assistant Professor
IIUM Gombak Campus
AHMAD IBRAHIM KULLIYYAH OF LAWS

Other's position:
Head, Ahmad Ibrahim Kulliyyah of Laws
---
Expert Profile
Nor Hafizah binti Mohd. Badrol Afandi obtained her Ph.D in Law and specialised in Constitutional Law. Currently she is an Assistant Professor at the Civil Law Department and holds the post of coordinator for Postgraduate Studies, Civil Law Department, Ahmad Ibrahim Kulliyyah of Laws (AIKOL).
She was the academic advisor for several semesters. She also was the coordinator for Aikol Legal Clinic. Currently she is the Head of Civil Law Department. She has published articles related to her areas of interest in various journals and local newspaper.
Area of Specialisation
Social Science ~ Social Science ~ Law ~ Legal History - Human Right, Law and society
Social Science ~ Social Science ~ Law ~ Constitutional Law
Teaching Responsibilities
| | |
| --- | --- |
| CONSTITUTIONAL LAW I | 2014/2015 2013/2014 2016/2017 2018/2019 2012/2013 2017/2018 2003/2004 2015/2016 2019/2020 2011/2012 2002/2003 2010/2011 2004/2005 2020/2021 |
| CONSTITUTIONAL LAW II | 2017/2018 2020/2021 |
| CRIMINAL LAW | 1993/1994 |
| CRIMINAL LAW I | 1995/1996 1994/1995 |
| CRIMINAL LAW II | 1994/1995 1995/1996 |
| EVIDENCE & PROCEDURE OF SHARIAH COURT I | 1994/1995 |
| LAW AND SOCIETY I | 1996/1997 1995/1996 1994/1995 |
| LAW AND SOCIETY II | 1994/1995 1997/1998 1995/1996 1993/1994 |
| LEGAL METHOD | 2012/2013 |
| LEGAL STUDIES FOR QUANTITY SURVEYORS 1 | 2013/2014 |
| MALAYSIAN LEGAL SYSTEM | 2014/2015 2011/2012 2013/2014 2018/2019 2010/2011 2015/2016 |
| MALAYSIAN LEGAL SYSTEM I | 1998/1999 1997/1998 1994/1995 2005/2006 1995/1996 1996/1997 2001/2002 2003/2004 2000/2001 |
| MALAYSIAN LEGAL SYSTEM II | 2002/2003 2000/2001 2006/2007 1999/2000 2004/2005 2003/2004 1997/1998 2001/2002 1998/1999 2005/2006 |
| SISTEM UNDANG-UNDANG MALAYSIA | 2018/2019 2015/2016 2020/2021 2013/2014 2016/2017 |
Research Projects
Completed
| | |
| --- | --- |
| 2019 - 2019 | Agenda Reformasi Dewan Negara (PARLIMEN MALAYSIA) |
On-Going
| | |
| --- | --- |
| 2019 - Present | PRESERVING PEACE IN THE MULTIETHNIC AND MULTIRELIGIOUS SOCIETY OF MALAYSIA: LEGAL STUDY OF CONTROL AND REGULATION OF ONLINE BROADCASTING IN RELATION TO HATE CRIME, OFFENSIVE MATERIAL AND ISLAMOPHOBIA |
| 2011 - Present | Citizenship Laws in the Federal Constitution of Malaysia: An Analysis on the Issue of Gender Discrimination (RU 2011) |
Publications
Article
| | |
| --- | --- |
| 2021 | Regulating online broadcast media against offensive materials in Malaysia. Indian Journal of Science and Technology, 14 (15) pp. 1233-1238 |
| 2020 | Constitutional amendment on suffrage for 18 year olds in Malaysia. Malayan Law Journal, 3 () pp. 10-24 |
| 2020 | Ensuring safe cyberspace for children: an analysis of the legal implications of social media usage in Malaysia and Singapore. IIUM Law Journal, 28 (S1) pp. 395-413 |
| 2020 | Online broadcasting in Malaysia: an analysis of legal and regulatory framework and future reforms. PalArch's Journal of Archaeology of Egypt/Egyptology, 17 (4) pp. 2370-2386 |
| 2020 | Regulating online broadcast media in Malaysia: legal study of compliance and regulatory enforcement in relation to hate speech and offensive materials. International Journal of Psychosocial Rehabilitation, 24 (6) pp. |
| 2019 | Media and communication ethics: legal perspectives and the public expectations. Malayan Law Journal, 2019 (1) pp. lxxiii-lxxiv |
| 2019 | Protecting the children's right to nationality in Malaysia: an appraisal. International Journal of Academic Research in Business and Social Sciences, 9 (6) pp. 358-368 |
| 2018 | Honoring primary education for stateless children: analysis of Malaysian legal perspective and current practice. International Journal For Studies On Children, Women, Elderly And Disabled People (IJCWED), 3 () pp. 33-38 |
Conference or Workshop Item
Book Section
| | |
| --- | --- |
| 2021 | International marriages and citizenship laws in Malaysia: Its effect on the family institution. In: Jabatan Kehakiman Syariah Malaysia & AIKOL, IIUM, ISBN: 978-967-0870-87-8, pp. 3-22 |
| 2021 | International marriages and citizenship laws in Malaysia: Its effect on the family institution. In: Jabatan Kehakiman Syariah Malaysia & AIKOL, IIUM, ISBN: 978-967-0870-87-8, pp. 3-22 |
| 2014 | The law reform (marriage and divorce) act 1976 and its effects on non Muslims customary laws on family matters. In: CLJ Publication, ISBN: 9789670748719, pp. 377-390 |
| 2013 | Living in limbo: constitutional and legal issues of unregistered births. In: Sweet and Maxwell Asia, ISBN: 9789670498133, pp. 225-239 |
| 2013 | Living in limbo: constitutional and legal issues of unregistered births. In: Sweet and Maxwell Asia, ISBN: 9789670498133, pp. 225-239 |
| 2011 | Living in limbo : constitutional and legal issues unregistered birth. In: IIUM Press, ISBN: 9789670225753, pp. 277-291 |