Staff Directory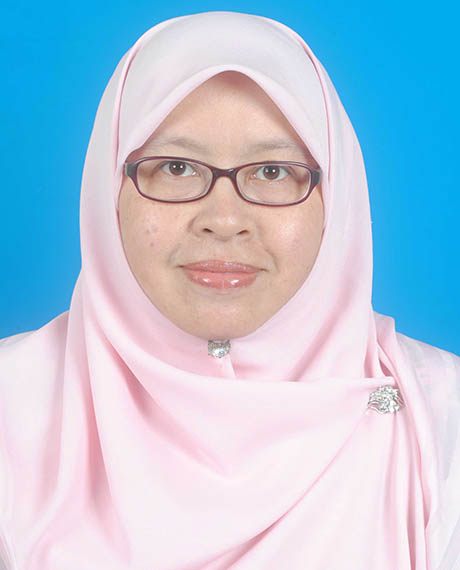 Academic Qualification
Ph.D in Civil Law - Doctor of Philosophy, International Islamic University Malaysia
Master in Commercial & Corporate Law - Masters Degree, University of London
Bachelor of Laws - Bachelor Degree, International Islamic University Malaysia
Bachelor in Shariah - Bachelor Degree, International Islamic University Malaysia
Matriculation - Certificate, International Islamic University Malaysia
Duryana Bt Mohamed (Assoc. Prof. Dr.)
Associate Professor
IIUM Gombak Campus
AHMAD IBRAHIM KULLIYYAH OF LAWS
---
mduryana@iium.edu.my
4206
Expert Profile
Dr. Duryana Mohamed started her career as a tutor at IIUM in June 1993. She then continued her studies and became a permanent lecturer in AIKOL after completing her Ph.D in 2008. At present, Dr Duryana is a lecturer at the Department of Legal Practice of Ahmad Ibrahim Kuliyyah of Laws (AIKOL), IIUM. She is also an academic advisor at AIKOL since January 2015 until December 2016.
Prior to that, she served as a coordinator for Soft Skills & Client Consultation Competition from 2009 until 2011. She had also been appointed as a coordinator for Civil Procedure (PART 1) from 2008 until 2013. Dr Duryana has also presented papers in many national and international conferences, and supervised students in the area of e-commerce and electronic evidence.
Dr Duryana is also one of the contributing editors to Malaysian Civil Procedure 2013 (White Book) and 2014 (Supplement) published by Thomson Reuters Sdn Bhd and Sweet & Maxwell Asia. She has published few chapters in books and written articles in areas related to electronic evidence, discovery of documents, e-commerce, data protection and privacy, consumer issues, blog business and cybercrimes. Dr Duryana has also completed her research projects relating to discovery of electronic evidence, combating cybercrimes and is currently working on blog, business and regulatory frameworks. Dr Duryana also had been actively involved in student management and activities by being a residential college fellow (2000 to 2004), and from 2008 until 2015. During these periods she had attended many programmes conducted by IIUM (STAD and AMAD) such as workshops and leadership programmes (MCLEAD).
Area of Specialisation
Social Science ~ Social Science ~ Law ~ Cyber/ICT Law - Civil Procedure, cyberlaw, contract, e-commerce, electronic evidence
Economics, Business And Management ~ Economics, Business And Management ~ Management ~ Electronic Commerce
Social Science ~ Social Science ~ Law ~ Civil Law
Social Science ~ Social Science ~ Professional Development of Law Practitioners ~ Professional Ethics - ethics
Social Science ~ Social Science ~ Law Enforcement ~ Evidence and Procedure
Social Science ~ Social Science ~ Law ~ Contract Law
Professional Membership
2013: Member of Profesional Body / Association: (Ordinary member-ASA), Academic Staff Association (ASA)
2021: Member of Profesional Body / Association: (Ordinary Member-PUSPANITA), PUSPANITA
2021 - 2025: Member of Profesional Body / Association: (ASDB Disciplinary Committee Panel (DCP)), ADVOCATES AND SOLICITORS DISCIPLINARY BOARD (ASDB)
2022: Member of Profesional Body / Association: (member of i-HAK ( Pertubuhan Intelektual Hak Kanak-Kanak Islam)), Universiti Kebangsaan Malaysia (UKM)
2022: Member of Profesional Body / Association: (Ahli Bersekutu Majlis Profesor Negara: MPN06218), Majlis Professor Negara (MPN)
Teaching Responsibilities
| | |
| --- | --- |
| PROFESSIONAL ETHICS | 2023/2024 |
Research Projects
Completed
| | |
| --- | --- |
| 2017 - 2020 | Formulating a Legal Framework for the Protection of Medical Apologies in Civil Dispute Resolution Process |
| 2016 - 2018 | Strengthening Patient Safety Laws through the Formulation of a Comprehensive Legal Framework Governing Disclosure of Adverse Events |
| 2016 - 2019 | Legal Framework for Theft of trade secrets and Corporate Espionage in Malaysia: Adhering to the Trans Pacific Partnership Agreement (TPPA) |
| 2012 - 2016 | A study of legal issues related to BLOGs businesses in malaysia : A proposal for a regulatary framework |
| 2011 - 2014 | Exploring E-Discovery of Documents in Civil Procedure in Malaysia: Issues and Challenges |
| 2010 - 2016 | Developing Special Mechanism in Dealing with Testimony of Victim of Child Abuse Case |
| 2009 - 2011 | Combating Crimes in Cyberspace and Defending the Cybercriminals: The Malaysian Perspective |
On-Going
| | |
| --- | --- |
| 2020 - Present | Protection of farmers' right in Malaysia : Assessing the current legal framework and international obligations |
Award & Recognition
| | | |
| --- | --- | --- |
| 12 Apr, 2018 | Best Paper Award - International Islamic University Malaysia in ICLAS 2018 | International |
| 20 Feb, 2013 | IIUM Research, Invention and Innovation Award 2012 - IIUM | University |
| 22 Feb, 2012 | two Bronzes medal, IIUM Research, Invention &Innovation Exhibition 2010 - International Islamic University Malaysia | University |
Publications
Article
| | |
| --- | --- |
| 2021 | Peguam jaga kata-kata, usah emosi elak rugi diri. Berita Harian Online, 12 August 2021 () pp. |
| 2020 | Be a model citizen during and after pandemic. New Straits Times, () pp. 0 |
| 2020 | Business under threat: the criminal liability of trade secret theft in Malaysia?. International Journal of Business and Society, 21 (S1) pp. 49-65 |
| 2020 | Data In The Internet of Things era: the propertization of data in light of contemporary business practices. International Journal of Business and Society (IJBS), 21 (S1) pp. 81-94 |
| 2020 | Landlord's liablity to the power provider for loss of revenue through tampering of electricity meter by the tenant. Malaysian Journal of Business and Economics (MJBE), Special Issue 2019 (2 (December)) pp. 91-97 |
| 2019 | Akta Kesalahan-kesalahan Seksual terhadap Kanak-kanak 2017: suatu analisis. Kanun: Jurnal Undang-Undang Malaysia, 31 (1) pp. 190-201 |
| 2019 | Media and communication ethics: legal perspectives and the public expectations. Malayan Law Journal, 2019 (1) pp. lxxiii-lxxiv |
| 2019 | Medical apology at a crossroad: a need for the enactment of apology legislations. Malayan Law Journal, 6 () pp. 1xxxi-ciii |
| 2018 | An overview of the protection of rights of unborn child under Islamic Law and the Law in Malaysia. Journal of Islamic Law Review, 14 (1) pp. 71-97 |
| 2018 | Berita palsu dan penyelesaian undang-undang. Berita Harian Online, () pp. |
| 2018 | Integriti penentu keamanan manusia sejagat. Berita Harian, () pp. 10-10 |
| 2017 | Menyelami erti merdeka zaman IT. Berita Harian, () pp. 1-2 |
| 2016 | The privacy right and right to be forgotten: the Malaysian perspectives. Indian Journal of Science and Technology (IJST), 9 (S1- Special Issue) pp. 1-7 |
| 2015 | Authentication of electronic evidence in cybercrime cases based on Malaysian laws. Pertanika Journal of Social Sciences & Humanities (JSSH), () pp. 153-167 |
| 2015 | Businesses blogging and the effects of non-compliance. Information Management And Business Review, 7 (5) pp. 55-63 |
| 2015 | Forms of acknowledgement of debt in Malaysia: the legal implications. Global Journal of Business and Social Science Review, 4 (1) pp. 283-289 |
| 2015 | Regulating cyber related cases from the perspectives of Malaysian and Islamic Laws. Journal of Islamic Law Review, 11 (2 (July - December)) pp. 247-266 |
| 2014 | Cases of electronic evidence in Malaysia courts: the civil and Syariah perspective . ICSSR e-Journal of Social Science Research, 1 (2) pp. 1-10 |
| 2013 | Combating the threats of cybercrimes in Malaysia: the efforts, the cyberlaws and the traditional laws. Computer Law & Security Review, 29 (1) pp. 66-76 |
| 2013 | Discovery to e-discovery of information: legal frameworks in Malaysia, the United Kingdom and the United States. International Journal of Digital Society (IJDS) , 1 (1) pp. 783-790 |
| 2013 | Gathering of information in Internet environment: balancing the right to discovery and right to protect the privacy under the laws. International Journal of Social Science and Humanity (IJSSH), 3 (2) pp. 103-108 |
| 2012 | Discovery and inspection of documents under the Malaysian and English Civil Procedure: A Study on cases against the Internet Service Providers (ISPs). Australian Journal of Basic and Applied Sciences, 6 (11) pp. 185-190 |
| 2012 | Investigating cybercrimes under the Malaysian cyberlaws and the criminal procedure code: issues and challenges . Malayan Law Journal, 6 () pp. i-ix |
| 2012 | Sustaining the right to privacy in E-Commerce environment: The legal approach. OIDA International Journal of Sustainable Development, 5 (1) pp. 97-106 |
| 2011 | Computer evidence : issues and challenges in the present and in the future. Legal Network Series (unpublished Current Law Journal), 1 () pp. lxvii |
| 2011 | Electronic court system (E-court): development and implementation in the Malaysian courts and other jurisdictions. The Law Review, () pp. 476-489 |
| 2011 | The process of gathering evidence in civil cases: its application in civil and shariah courts . Shariah Law Reports, 4 () pp. lxxi-c |
| 2011 | The process of gathering evidence in civil cases: its application in civil and shariah courts. Malayan Law Journal, 3 () pp. cxxii-clii |
| 2010 | Violation of cyberlaws and computer ethics: the consequences and potential legal actions. Eubios Journal of Asian and International Bioethics, 20 (6 supB) pp. 227 |
Conference or Workshop Item
| | |
| --- | --- |
| 2023 | Sustaining professional ethics in legal business. In: 8th International Conference on Governance and Accountability 2023 (ICGA2023), |
| 2022 | Professional negligence: causes and effects. In: International Conference on Law and Globalization (ICLG) 2022, |
| 2020 | MySejahtera app and the privacy rights in times of covid 19: the legal and Syariah perspectives. In: International Seminar on Syariah and Law 2020, |
| 2019 | Landlord's liablity to the power provider for loss of revenue through tampering of electricity meter by the tenant.. In: International Conference on Business Studies (ICobs) 2019., |
| 2019 | Marriage and cyber infidelity: repercussions and legal solutions. In: 8th International Conference on Law and Society (ICLAS 2019), |
| 2019 | Marriage and cyber infidelity: repercussions and legal solutions. In: 8th International Conference on Law and Society (ICLAS 2019), |
| 2018 | Cyberstalking and the adequacy of Malaysian laws: an appraisal. In: International Conference on Law and Society 2018, |
| 2018 | Data in the Internet of things age: an overview of data property in commercial, academic and legal perspectives. In: International Conference on Law and Society 8 (ICLAS 8), |
| 2018 | Imposing the duty of candour on Malaysian healthcare organisations: analysing the medico-legal consequences. In: 7th International Conference on Law And Society (ICLAS 7), |
| 2018 | The financial and legal implications of medical apologies in civil litigation. In: 7th RSEP International Social Sciences Conferences, |
| 2017 | 'Medical Apology' at crossroads: An effective dispute resolution mechanism versus admission of liability. In: International Conference on Dispute Resolution 2017 (ICDR 2017), |
| 2017 | Resolving media disputes in defamation cases. In: International Conference on Dispute Resolution 2017 - Modern Trends in Effective Dispute Resolution, |
| 2016 | The privacy right and right to be forgotten: the Malaysian perspectives. In: 4th International Conference on Computing, Engineering and Communication Technologies (ICCECT 2016), |
| 2015 | Blog business and the laws: effects of non-compliance. In: 7th International Conference on Economices and Social Sciences (ICESS-2015), |
| 2015 | Forms of acknowledgement of debt in Malaysia: the legal implications. In: 3rd Global Conference on Business & Social Science Research (GCBSS- 2015), |
| 2014 | Authentication of electronic evidence in cybercrime cases based on Malaysian laws and Islamic laws. In: International Conference on Law, Order and Criminal Justice 2014 (ICLOCJ 2014), |
| 2014 | Securing online evidence in civil cases: the legal perspectives. In: International Conference on Law, Policy and Social Justice (ICLAPS 2014), |
| 2013 | A study on legal issues related to blogs businesses in Malaysia: a proposal for a regulatory framework . In: International Conference on Commercial Laws 2013, |
| 2013 | Cases of electronic evidence in Malaysian courts: the civil and syariah perspective. In: The International Conference on Social Sciences Research (ICSSR) 2013, |
| 2013 | Gathering of information in internet environment: Balancing the right to discovery and right to protect the privacy under the laws. In: 2013 2nd International Conference on Government, Law and Culture (ICGLC 2013) , |
| 2013 | The application of Islamic laws in cyber related cases: An analysis. In: 1st World Congress on Integration and Islamicisation of Acquired Human Knowledge (FWCII 2013), |
| 2012 | Discovery and inspection of documents under the Malaysian and english civil procedure: A study on cases against the internet service providers. In: Technology, Science, Social Science, Humanities International Conference 2012 (TESSHI), |
| 2012 | Discovery of electronically stored information (ES1) or e-discovery: the law and practice in Malaysia and other jurisdictions. In: International Confernce on Information Society (i-society) 2012, |
| 2012 | Discovery of electronically stored information (ESI) or e-discovery: the law and practice in Malaysia and other jurisdictions. In: International Conference on Information Society (i-society) 2012, |
| 2011 | Computer evidence: issues and challenges in the present and in the future. In: International Legal Conference 2011 (ILC), |
| 2011 | ISLAM IN CYBER ENVIRONMENT AND THE LEGAL ISSUES IN MALAYSIA. In: National seminar on "New Media and Islamic Issues: Challenges and Opportunities",, |
| 2011 | Sustaining the right to privacy in e- commerce environment: the legal approach. In: International Conference on Sustainable Development 2011, |
| 2010 | Violation of cyberlaws and computer ethics: the consequences and potential legal actions. In: The International Conference on Ethics and Professionalism 2010, |
| 2009 | Combating crimes in cyberspace and defending the cybercriminals: the malaysian perspective. In: International Conference on Law and Social Obligation: The Way Forward,, |
| 2009 | The process of gathering evidence in civil cases: its application in civil and syariah court. In: 4th International Conference on Harmonisation of Civil Law & Shariah 2009, |
| 2008 | Ethics in cyberspace: civil and shariah perspective. In: International Seminar on Comparative Law (ISCOM 2008) , |
Book Section
| | |
| --- | --- |
| 2023 | Ethical standards among lawyers: towards harmonising shari'ah provisions, the Legal Profession Act 1976 and other rules of law. In: Harun M Hashim Law Centre, IIUM, ISBN: 978-967-2424-46-8, pp. 499-516 |
| 2021 | Etika peguam syarie dalam menangani kes-kes kekeluargaan: kesan salah laku terhadap profesion dan anak guam. In: Jabatan Kehakiman Syariah Malaysia & Kuliyyah Undang-undang Ahmad Ibrahim, IIUM, ISBN: 978-967-0870-88-5, pp. 485-508 |
| 2021 | Malaysian Civil Procedure 2021: order 63A Rules of Court 2021.. In: Sweet & Maxwell and Thomson Reuters, ISBN: 978 9672919 41-4, pp. 914-924 |
| 2018 | Order 63A: Electronic Filing. In: Thomson Reuters Malaysia Sdn. Bhd., ISBN: 9789672019784 (ProView ebook), pp. 853-862 |
| 2018 | Right of privacy in the digital age: legal challenges in the Malaysian judicial landscape. In: USIM Press, Universiti Sains Islam Malaysia, ISBN: 978-967-440-588-5, pp. 179-189 |
| 2015 | Order 63A: electronic filing. In: Thomson Reuters Malaysia Sdn. Bhd./ Sweet & Maxwell , ISBN: 978-967-0735-90-0, pp. 812-821 |
| 2014 | Civil procedure. In: CLJ Publication, ISBN: ISBN: 978-967-0748-71-9, pp. 571-592 |
| 2014 | Discovery of information from the Internet service providers (ISPs): the position under the law in Malaysia and the United Kingdom. In: UiTM , ISBN: 9789670314143, pp. 4-30 |
| 2014 | Order 63A: electronic filing . In: Thomson Reuters Malaysia Sdn Bhd / Sweet & Maxwell, ISBN: ISBN 978-967-0735-36-8, pp. 1 |
| 2014 | Sales through blogs in Malaysia: should we regulate them?. In: IAITL, ISBN: 10:87-994854-4-3; 13:978-87-994854-4-4, pp. 195-205 |
| 2014 | Sales through blogs in Malaysia: should we regulate them?. In: IAITL, ISBN: 10:87-994854-4-3; 13:978-87-994854-4-4, pp. 195-205 |
| 2013 | Order 63A: electronic filing . In: Thomson Reuters Malaysia Sdn Bhd./ Sweet & Maxwell Asia, ISBN: 978-967-0498-52-2, pp. 792-801 |
| 2011 | E-commerce and the practice in Malaysia: an overview. In: IIUM Press, ISBN: 9789670225432, pp. 185-213 |
| 2011 | The process of gathering evidence in civil cases: its application in civil and syariah courts. In: IIUM Press, ISBN: 9789670225890, pp. 475-515 |
Monograph