Staff Directory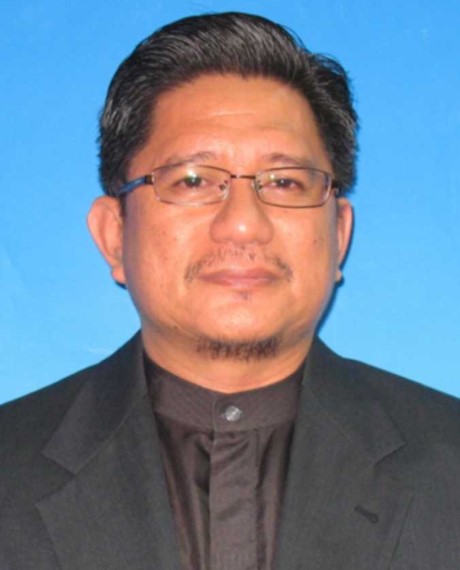 Academic Qualification
Doctor of Philosophy (Law) - Doctor of Philosophy, International Islamic University Malaysia
Master in Commercial Law - Masters Degree, University of London
Bachelor in Law (Syariah) - Bachelor Degree, International Islamic University Malaysia
Bachelor of Laws - Bachelor Degree, International Islamic University Malaysia
Diploma in Syariah Law and Practice - Diploma, International Islamic University Malaysia
Administration of Islamic Judiciary - Certificate, International Islamic University Malaysia
Matriculation - Certificate, International Islamic University Malaysia
Tajul Aris Bin Ahmad Bustami (Dr.)
Assistant Professor
IIUM Gombak Campus
AHMAD IBRAHIM KULLIYYAH OF LAWS
---
tajularis@iium.edu.my
4223
Expert Profile
Tajul Aris Ahmad Bustami obtained his Bachelor of Law (LL.B)(Honours) from the IIUM in 1993. He then continued his studies in the same university and was awarded the Bachelor of Shariah (LL.B)(Shariah)(Honours) in 1994. He pursued a Master's degree in Law at the University of London and was granted LL.M in 1995.
He returned to Malaysia in late 1995 and was appointed as a lecturer at the Kulliyyah of Laws. He then took leave in 1997 to undergo pupillage training at Messr. Khalil Samsuni & Co and was called to the Bar as an Advocate & Solicitor (Malaya) in 1998. He then resumed his duty as a lecturer at the university teaching undergraduate law students. In order to complete his legal circle he applied for admission as a Syarie Lawyer and after a series of written examinations and interviews, he was appointed as Syarie Lawyer in the Federal Territories and Negeri Sembilan in 2000. In 2001, he managed to add another post-degree diploma to his achievement, that is Diploma in Shariah Legal Practice (DSLP) in IIUM. He then continued his academic pursuit and was awarded of Ph.D in the Law of Successionfrom IIUM.
Presently, he is an Assistant Professor at the Ahmad Ibrahim Kulliyyah of Laws.
Area of Specialisation
Economics, Business And Management ~ Economics, Business And Management ~ Islamic Finance ~ Islamic Banking
Social Science ~ Social Science ~ Syariah Law ~ Islamic Family Law
Humanities ~ Humanities ~ Religious Studies ~ Islamic Studies - Administration of Estates, Usul Fiqh
Teaching Responsibilities
| | |
| --- | --- |
| ACARA JENAYAH MAHKAMAH SHARIAH | 2019/2020 2018/2019 2017/2018 2016/2017 2015/2016 2014/2015 2012/2013 2011/2012 2010/2011 2009/2010 2008/2009 2007/2008 |
| ACARA JENAYAH MAHKAMAH SYARIAH | 2022/2023 2021/2022 2010/2011 |
| EVIDENCE & PROCEDURE OF SHARIAH COURT I | 2000/2001 |
| EVIDENCE & PROCEDURE OF SHARIAH COURT II | 2021/2022 2018/2019 2001/2002 2000/2001 |
| ISLAMIC FAMILY LAW | 2018/2019 2017/2018 |
| ISLAMIC LAW OF BANKING & TAKAFUL | 1995/1996 |
| ISLAMIC LAW OF SUCCESSION | 2022/2023 2021/2022 2020/2021 2019/2020 2011 2010/2011 2009/2010 2009 |
| ISLAMIC LAW OF TRANSACTION | 2012 2011 2010/2011 |
| ISLAMIC LAW OF TRANSACTIONS | 2018/2019 |
| ISLAMIC LEGAL SYSTEM | 2017/2018 2012 2010/2011 2009/2010 2009 |
| ISLAMIC LEGAL SYSTEM I | 2018/2019 2016/2017 2015/2016 2014/2015 2013/2014 2012/2013 2010/2011 2009/2010 2008/2009 2007/2008 1998/1999 1997/1998 |
| ISLAMIC LEGAL SYSTEM II | 2018/2019 2016/2017 2000/2001 1998/1999 1996/1997 1995/1996 |
| ISLAMIC LEGAL SYSTEM II (ARABIC) | 1996/1997 |
| ISLAMIC WEALTH MANAGEMENT | 2010/2011 |
| LAW OF PROBATE | 2022/2023 2021/2022 2020/2021 2018/2019 |
| PENGURUSAN HARTA PUSAKA | 2021/2022 |
| PROBATE AND THE LAW OF SUCCESSION I | 2002/2003 1999/2000 |
| PROBATE AND THE LAW OF SUCCESSION II | 2002/2003 2001/2002 2000/2001 1999/2000 |
| PROSEDUR JENAYAH MAHKAMAH SYARIAH | 2022/2023 2020/2021 2017/2018 |
| SISTEM PERUNDANGAN ISLAM | 2022/2023 2020/2021 2019/2020 |
| THE LAW OF SUCCESSION | 2020/2021 2019/2020 2018/2019 2017/2018 2016/2017 2015/2016 2014/2015 2013/2014 2012/2013 2011/2012 2010/2011 2009/2010 2007/2008 |
| USUL AL FIQH I | 2022/2023 2018/2019 2017/2018 2016/2017 2014/2015 2012/2013 2011/2012 2010/2011 2009/2010 2008/2009 |
| USUL AL FIQH II | 2020/2021 2017/2018 |
| USUL AL-FIQH I | 2008/2009 |
Research Projects
Completed
| | |
| --- | --- |
| 2019 - 2023 | Developing a new legal and regulatory framework for cryptocurrencies businesses in Malaysia. |
| 2015 - 2017 | Reforming the Administration of Estate in West Malaysia: Towards Establishing an Effective Estate Administration Model and One Stop Data Centre of Wills, Assets and Liabilities |
| 2011 - 2014 | Legal Framework for Administration of Estate in Malaysia: Is there a Need for Reforms |
| 2011 - 2016 | Establishing the Syariah Apex Court in Improving Administration of Islamic Law |
| - 2002 | The Aftermath of Article 121 (1A) of the Federal Constitution: A Critical Review of Jumaaton and v. Raja Hizaruddin in Light of the Judical Competence of the Shari'ah Courts and Civil Courts |
On-Going
| | |
| --- | --- |
| 2017 - Present | The Enforcement of Halal Certification in Pahang Darul Makmur : Issues and Challenges |
| 2012 - Present | Islamic Wealth Management in Malaysia |
| 2011 - Present | Obligatory Bequest in Malaysia: The Classical Law and Its Enforcement through Various Enactments (RU 2011) |
Award & Recognition
| | | |
| --- | --- | --- |
| 04 Mar, 2003 | Quality Research Award (Kulliyyah) - International Islamic University Malaysia | Kulliyyah |
| 06 Mar, 2002 | Excellent Researcher Award - International Islamic University Malaysia | Kulliyyah |
Publications
Article
Conference or Workshop Item
| | |
| --- | --- |
| 2021 | Cryptocurrencies and digital assets in Malaysia: legal and shariah challenges. In: Tunku Ja'afar Conference and Workshop 2021, |
| 2021 | Cryptocurrencies and digital assets: issues and challenges from the inheritance law perspective. In: Tunku Ja'afar Conference and Workshop 2021 (TJC2021), |
| 2021 | Cryptocurrencies and digital assets: issues and challenges from the inheritance law perspective. In: Tunku Ja'afar Conference and Workshop 2021 (TJC2021), |
| 2018 | Islam and Shariah offences in Malaysian constitutional framework: issues and challenges. In: International Conference of ASEAN Perspective and Policy (ICAP 2018), |
| 2018 | The enforcement of Halal certification in Pahang Darul Makmur: addressing the practical challenges. In: 7th International Conference on Law And Society (ICLAS 7), |
| 2018 | The grey side of hibah amanah as instrument of property management in Malaysia. In: 7th International Conference on Law And Society (ICLAS 7), |
| 2015 | Pengurusan liabilti dalam pentadbiran harta pusaka. In: 4th International Conference on Law & Society (ICLAS IV) 2015 , |
| 2015 | Towards an APEX Syariah court in Malaysia. In: 4th International Conference on Law & Society (ICLAS IV) 2015 , |
| 2013 | Legal framework of estates administration in West Malaysia: past, present and future. In: International Conference of Law and Society 2013, |
| 2011 | Understanding Islam within the Malaysia concept. In: International Conference in Islamic Solutions to Current Issues in the World based on 1 Malaysia concept, |
| 2010 | Guardianship of a child's property: rights of the child v. responsibilities of the guardian . In: National Conference on Child Law 2010: Issues & Challenges, |
Book
| | |
| --- | --- |
| 2018 | Statutory guide to law of succession in Malaysia, 4th ed.. Mashi Publication Sdn. Bhd., ISBN: 978-967-10454-5-9 |
| 2016 | Garis panduan pembangunan mahasiswa kolej kediaman IPT. Kementerian Pendidikan Tinggi Malaysia, ISBN: 978-967-0888-13-2 |
| 2016 | Halsbury's Laws of Malaysia: Islamic Law, 2016 Reissue, 14(2). LexisNexis, ISBN: 978–967–400–639–6 |
| 2010 | Administration of Islamic law in Malaysia: text and material, 2nd edition. LexisNexis, ISBN: 9789675371479 |
| 2009 | Undang-undang keluarga dan prosedur. Department of Islamic Law & Harun M. Hashim Law Centre, ISBN: 9789834120351 |
| 2006 | Administration of Islamic Law in Malaysia: text and material. Malayan Law Journal, ISBN: 967-962-302-5 |
| 2006 | Halsbury's laws of Malaysia- Volume 14, 2006 Reissue: Family Law, Syariah Law. Malayan Law Journal Sdn Bhd, ISBN: 9679627756 |
| 2005 | Kaedah perundangan, bidang kuasa dan tatacara mahkamah syariah. Dewan Bahasa dan Pustaka, ISBN: 983-62-8386-2 |
| 2003 | Harta sepencarian, prosiding ex-parte, perintah injunksi. Pusat Undang-undang UIAM, ISBN: 983-2740-00-2 |
| 2001 | Administration of Islamic law in Malaysia: text and material (1st edition). Malayan Law Journal, ISBN: 9789679623024 |
Book Section
| | |
| --- | --- |
| 2011 | Obligatory bequest in Malaysia: the classical law and its enforcement through various enactments. In: IIUM Press, ISBN: 9789670225890, pp. 589-613 |
| 2009 | Prosedur tuntutan ta'liq tanpa kehadiran suami di Makamah Syariah. In: Ahmad Ibrahim Kulliyyah of Laws and Harun M. Hashim Law Centre, International Islamic University Malaysia, ISBN: 9789834120351, pp. 227-239 |
| 2009 | Undang-undang wasiat orang Islam di Malaysia: sejarah dan perkembangannya. In: Jabatan Undang-Undang Islam, Kulliyyah Undang-Undang Ahmad Ibrahim & Pusat Undang-Undang Harun M. Hashim, Universiti Islam Antarabangsa Malaysia, ISBN: 9789834120368, pp. 111-122 |
| 2009 | Undang-undang wasiat orang Islam di Malaysia: sejarah dan perkembangannya. In: Jabatan Undang-Undang Islam, Kulliyyah Undang-Undang Ahmad Ibrahim & Pusat Undang-Undang Harun M. Hashim, Universiti Islam Antarabangsa Malaysia, ISBN: 9789834120368, pp. 111-122 |