Staff Directory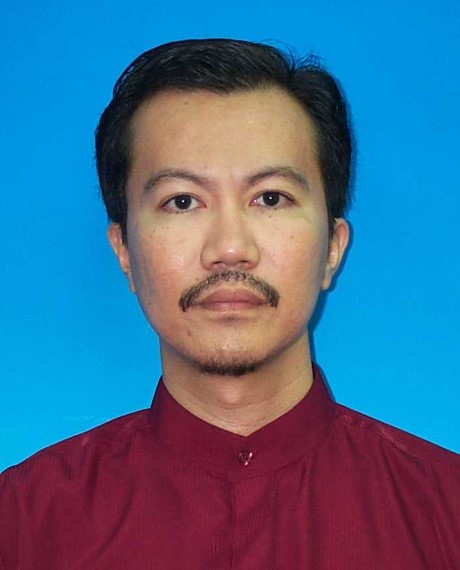 Academic Qualification
Doctor of Philosophy (Law) - Doctor of Philosophy, International Islamic University Malaysia
Masters of Laws (International Law) - Masters Degree, University of Hull
Bachelor of Laws - Bachelor Degree, International Islamic University Malaysia
Bachelor of Laws (Shariah) - Bachelor Degree, International Islamic University Malaysia
Matriculation - Certificate, International Islamic University Malaysia
Mohd. Hisham B. Mohd Kamal (Assoc. Prof. Dr.)
Associate Professor
IIUM Gombak Campus
AHMAD IBRAHIM KULLIYYAH OF LAWS

Other's position:
Director, Ahmad Ibrahim Kulliyyah of Laws
---
mkmhisham@iium.edu.my
4239
Expert Profile
Mohd Hisham Mohd Kamal has written on various aspects of Islamic International Law, Administration of Islamic Law and Public International Law. His notable publications include "Meaning and Method of Interpretation of Sunnah in the Field of Siyar: A Reappraisal" in Islam and International Law: Engaging Self-Centrism from a Plurality of Perspectives, eds. Marie-Luisa Frick and Andreas Th. Muller (Martinus Nijhoff, 2013); "Terrorism, Jihad and Human Rights in Islam" in Human Rights Law: International, Malaysian and Islamic Perspectives, ed. Abdul Ghafur Hamid @ Khin Maung Sein (Sweet & Maxwell Asia, 2012); and "Islamic Law on Protection and Assistance of Civilians Affected by Armed Conflicts and Natural Disasters, Methods and Means of Warfare, and Treatment of Prisoners of War", Asia-Pacific Yearbook of International Humanitarian Law (2008-2011) 245-261.
Area of Specialisation
Social Science ~ Social Science ~ Law ~ International Law (Including Public and Private International Law, Law of the Sea, International Trade Law)
Social Science ~ Social Science ~ Syariah Law ~ Other Syariah Law n.e.c.
Teaching Responsibilities
| | |
| --- | --- |
| EVIDENCE & PROCEDURE OF SHARIAH COURT I | 2000/2001 |
| FAMILY LAW I | 2016/2017 2007/2008 2006/2007 2005/2006 2004/2005 1997/1998 |
| FOUNDATIONS OF INTERNATIONAL LAW | 2018/2019 |
| FUNDAMENTAL RIGHTS IN ISLAM | 2020/2021 |
| FUNDAMNETAL RIGHTS IN ISLAM | 2022/2023 |
| HUMAN RIGHTS IN ISLAM | 2020/2021 2019/2020 2016/2017 2015/2016 2014/2015 2013/2014 2012/2013 |
| INT. LAW & ITS IMPACT ON ADMIN OF ISLAMIC LAW | 2021/2022 |
| INTER. LAW & IMPACT ON ADMIN. OF ISLAMIC LAW | 2018/2019 |
| INTERNATIONAL CRIMINAL LAW | 2015/2016 2013/2014 |
| INTERNATIONAL MOOTING AND LEGAL COMPETITION | 2021/2022 |
| INTRODUCTION TO PUBLIC INT. LAW | 2022/2023 2021/2022 2020/2021 |
| ISLAMIC INTERNATIONAL LAW | 2021/2022 2020/2021 2019/2020 2018/2019 2017/2018 2016/2017 2015/2016 2014/2015 2013/2014 2012/2013 |
| ISLAMIC LEGAL SYSTEM | 2022/2023 2018/2019 2017/2018 2012 2011 2010/2011 2009/2010 2009 |
| ISLAMIC LEGAL SYSTEM I | 2016/2017 2015/2016 2014/2015 2013/2014 2012/2013 2011/2012 2010/2011 2009/2010 2007/2008 2006/2007 1999/2000 1998/1999 1997/1998 |
| ISLAMIC LEGAL SYSTEM II | 1998/1999 1997/1998 |
| LAW AND SOCIETY I | 1997/1998 1996/1997 |
| LAW AND SOCIETY II | 1996/1997 |
| LAW OF INTERNATIONAL ORGANIZATIONS | 2016/2017 |
| LAW OF PROBATE | 2019/2020 |
| MALAYSIAN LEGAL SYSTEM I | 1998/1999 |
| PRINCIPLES OF GOVERNMENT IN ISLAM | 2021/2022 2020/2021 |
| PROBATE AND THE LAW OF SUCCESSION I | 2005/2006 2004/2005 2000/2001 1999/2000 |
| PUBLIC INTERNATIONAL LAW I | 2010/2011 2009/2010 2008/2009 2007/2008 2006/2007 |
| PUBLIC INTERNATIONAL LAW II | 2019/2020 2018/2019 2017/2018 2016/2017 2015/2016 2014/2015 2013/2014 2012/2013 2011/2012 2010/2011 2009/2010 2008/2009 |
| SISTEM PERUNDANGAN ISLAM | 2019/2020 2018/2019 2017/2018 2012/2013 2010/2011 2009/2010 |
| UNDANG-UNDANG KETERANGAN ISLAM | 2007/2008 |
| USUL AL FIQH I | 2018/2019 |
| USUL AL FIQH II | 2022/2023 2021/2022 2020/2021 2019/2020 |
Research Projects
Completed
| | |
| --- | --- |
| 2019 - 2021 | To study and analyse the compatibility of Malaysian laws with the international convention for the protection of all persons from enforced disappearance (CED) |
| 2017 - 2017 | Malaysia's Accession to the Hague Children's Conventions: The Feasibility Analysis |
| 2013 - 2013 | Teras 5; Hak Kewajipan Antarabangsa |
| 2011 - 2016 | Establishing the Syariah Apex Court in Improving Administration of Islamic Law |
| 2007 - 2012 | Family Law for Non-Muslims in Malaysia: Development and Reforms |
| 2005 - 2010 | Courts' Attitude Towards Freedom Of Religion In Malaysia |
| 2005 - 2010 | Legal Study on International Relations of Muhammad the Final Messenger |
On-Going
| | |
| --- | --- |
| 2021 - Present | The Foundation of Human Rights in Islam |
| 2019 - Present | Malaysia's Accession to the Rome Statute of the International Criminal Court: Legal Implications and the Law Reforms that Need to be Made to Implement it |
| 2011 - Present | Jihad in Defence of Right to Life, Liberty and Security |
| 2008 - Present | International Law and Maritime Affairs Research Unit (ILMA) |
Award & Recognition
| | | |
| --- | --- | --- |
| 16 Mar, 2002 | Quality Research Award (Kulliyyah) - International Islamic University Malaysia | Kulliyyah |
Publications
Article
| | |
| --- | --- |
| 2022 | Covid-19 pandemic: a demand for Malaysia to support refugees under international and domestic law. Journal of East Asia and International Law, 15 (1) pp. 61-76 |
| 2021 | Superior responsibility under the Rome statute and its applicability to constitutional monarchy: an appraisal. IIUM Law Journal, 29 (2) pp. 115-145 |
| 2019 | The western universalism v. cultural relativism debate on human rights and islam: An 'Aqīdah-based approach. Afkar, 21 (2) pp. 175-216 |
| 2017 | International legal personality of Prophet Muḥammad (pbuh). IIUM Law Journal, 25 (2) pp. 161-178 |
| 2017 | Prinsip hak asasi manusia menurut perspektif undang-undang antarabangsa dan hukum syarak: suatu perbandingan (Human rights principles according to international law and syariah perspectives: a comparison). Jurnal Kanun, 26 (1) pp. 72-99 |
| 2017 | Towards an Apex sharia court in Malaysia. Pertanika Journal of Social Science and Humanities, 25 (Special Issue) pp. 309-322 |
| 2016 | Privileged wills in Malaysia: the sustainability of privileged wills among soldiers, airmen and sailors. Journal of Asian and African Social Science and Humanities, 2 (3) pp. 61-73 |
| 2015 | Is neutral humanitarian action permissible under Islamic law?. International Review of the Red Cross, () pp. 1-9 |
| 2015 | The dispute between Malaysia and Indonesia over the ND6 and ND7 sea blocks: a Malaysian perspective. Journal of East Asia and International Law, VIII (1) pp. 171-193 |
| 2014 | IHL and the challenges of civilian involvement in armed conflict: examining the crux of the notion of direct participation in hostilities. International Journal of Business, Economics and Law, 4 (3) pp. 67-74 |
| 2011 | Modern application of Siyar (Islamic law of nations): some preliminary observations. Arab Law Quarterly , 25 (4) pp. 401-417 |
| 2009 | Office of the Mufti in Malaysia: legal history and constitutional role. Shariah Law Reports, 4 () pp. 65-89 |
| 2008 | Perlembagaan Malaysia dalam era globalisasi: penerimapakaian undang-undang antarabangsa. Kanun, 20 (2) pp. 21-35 |
| 2007 | Towards international peace and security: learning from the Prophet of Islam (S.A.W.). Asian Journal of International Law, 2 (1-2) pp. 145-164 |
Conference or Workshop Item
Book
| | |
| --- | --- |
| 2018 | Kamus undang-undang antarabangsa. Dewan Bahasa dan Pustaka, ISBN: 9789834915360 |
| 2016 | Halsbury's Laws of Malaysia: Islamic Law, 2016 Reissue, 14(2). LexisNexis, ISBN: 978–967–400–639–6 |
| 2016 | The law of wills and intestacy in Malaysia, 2nd ed.. Mashi Publication Sdn. Bhd., ISBN: 9789671373682 |
| 2013 | Family law (non-muslim) in Malaysia . IIUM Press, International Islamic University Malaysia , ISBN: 9789670225883 |
| 2013 | The law of wills and intestacy in Malaysia. Mashi Publication Sdn. Bhd., ISBN: 9789671045466 |
| 2011 | Family law (Non-Muslims) in Malaysia. IIUM Press, ISBN: 9789670225883 |
| 2010 | Administration of Islamic law in Malaysia: text and material, 2nd edition. LexisNexis, ISBN: 9789675371479 |
| 2010 | Statutes on Islamic legal system, 3rd edition. Harun M. Hashim Law Centre, IIUM, ISBN: |
| 2009 | Isu-isu kebebasan beragama & penguatkuasaan undang-undang moral. Jabatan Undang-Undang Islam, Universiti Islam Antarabangsa Malaysia, ISBN: 9789834120375 |
| 2009 | The law of wills and intestacy in Malaysia. Department of Islamic Law & Harun M. Hashim Law Centre, ISBN: 978-983-41203-9-9 |
| 2009 | Undang-undang keluarga dan prosedur. Department of Islamic Law & Harun M. Hashim Law Centre, ISBN: 9789834120351 |
| 2006 | Administration of Islamic Law in Malaysia: text and material. Malayan Law Journal, ISBN: 967-962-302-5 |
| 2006 | Halsbury's laws of Malaysia- Volume 14, 2006 Reissue: Family Law, Syariah Law. Malayan Law Journal Sdn Bhd, ISBN: 9679627756 |
| 2006 | Statutes on family law . Harun M. Hashim Law Centre, AIKOL, IIUM, ISBN: 953-40413-3-0 |
| 2005 | Kaedah perundangan, bidang kuasa dan tatacara mahkamah syariah. Dewan Bahasa dan Pustaka, ISBN: 983-62-8386-2 |
| 2003 | Harta sepencarian, prosiding ex-parte, perintah injunksi. Pusat Undang-undang UIAM, ISBN: 983-2740-00-2 |
| 2001 | Administration of Islamic law in Malaysia: text and material (1st edition). Malayan Law Journal, ISBN: 9789679623024 |
Book Section
| | |
| --- | --- |
| 2020 | Isu riddah: satu analisis lanjutan. In: Institut Kefahaman Islam Malaysia (IKIM), ISBN: 978-983-2718-73-4, pp. 163-204 |
| 2020 | Parliament, treaties and international law. In: Sweet & Maxwell, ISBN: 9789672339748, pp. 459-471 |
| 2020 | Principles of distinction, proportionality and precautions under the Geneva Conventions: the perspective of Islamic law. In: Brill Nijhoff, ISBN: 9789004375543, pp. 244-261 |
| 2015 | Hukum Humaniter Internasional (HHI) dan al-Siyar: sebuah kajian perbandingan. In: Serambi Ilmu Semesta, ISBN: 978-602-290-024-5, pp. 83-104 |
| 2013 | Meaning and method of the interpretation of sunnah in the field of siyar: a reappraisal . In: Martinus Nijhoff Publishers, ISBN: 9789004233355, pp. 64-80 |
| 2012 | Application of international human rights law in Malaysia. In: Sweet and Maxwell Asia, ISBN: 978-967-5040-87-0, pp. 279-292 |
| 2012 | Freedom of expression and freedom of religion. In: Sweet and Maxwell Asia, ISBN: 978-967-5040-87-0, pp. 141-158 |
| 2012 | Freedom of religion, apostasy and blasphemy in Islam. In: Sweet and Maxwell Asia, ISBN: 9789675040870, pp. 433-447 |
| 2012 | Islamic law on protection and assistance of civilians affected by armed conflicts and natural disasters, methods and means of warfare, and treatment of prisoners of war . In: Institute Of International Legal Studies, UP Law Center Bocobo Hall, UP Diliman,1101 Quezon City, Philippines, ISBN: 9789711504113, pp. 245-261 |
| 2012 | Terrorism, jihad and human rights in Islam. In: Sweet and Maxwell Asia, ISBN: 9789675040870, pp. 403-411 |
| 2011 | Coercive means of settlement. In: IIUM Press, ISBN: 978-967-0225-42-5, pp. 283-483 |
| 2009 | Agama-agama dunia dan moraliti. In: Ahmad Ibrahim Kulliyyah of Laws and Harun M. Hashim Law Centre, International Islamic University Malaysia, ISBN: 9789834120375, pp. 85-104 |
| 2009 | Agama-agama dunia dan moraliti. In: Ahmad Ibrahim Kulliyyah of Laws and Harun M. Hashim Law Centre, International Islamic University Malaysia, ISBN: 9789834120375, pp. 85-104 |
| 2009 | Kebebasan beragama dan isu riddah dari perspektif syariah. In: Jabatan Undang-Undang Islam, Universiti Islam Antarabangsa Malaysia, ISBN: 9789834120375, pp. 53-82 |
| 2009 | Kebebasan beragama dari perspektif perlembagaan persekutuan. In: Ahmad Ibrahim Kulliyyah of Laws and Harun M. Hashim Law Centre, International Islamic University Malaysia, ISBN: 9789834120375, pp. 3-11 |
| 2009 | Kebebasan beragama dari perspektif perlembagaan persekutuan. In: Ahmad Ibrahim Kulliyyah of Laws and Harun M. Hashim Law Centre, International Islamic University Malaysia, ISBN: 9789834120375, pp. 3-11 |
| 2009 | Kesalahan berkaitan kesusilaan dan moral di dalam akta kesalahan jenayah Syariah (wilayah-wilayah persekutuan). In: Ahmad Ibrahim Kulliyyah of Laws and Harun M. Hashim Law Centre, International Islamic University Malaysia, ISBN: 9789834120375, pp. 122-143 |
| 2009 | Kesalahan berkaitan kesusilaan dan moral di dalam akta kesalahan jenayah Syariah (wilayah-wilayah persekutuan). In: Ahmad Ibrahim Kulliyyah of Laws and Harun M. Hashim Law Centre, International Islamic University Malaysia, ISBN: 9789834120375, pp. 122-143 |
| 2009 | Kuasa-kuasa Pegawai Penguatkuasa Agama di bawah Akta Prosedur Jenayah Syariah (Wilayah-wilayah Persekutuan) 1997. In: Ahmad Ibrahim Kulliyyah of Laws and Harun M. Hashim Law Centre, International Islamic University Malaysia, ISBN: 9789834120375, pp. 144-160 |
| 2009 | Kuasa-kuasa Pegawai Penguatkuasa Agama di bawah Akta Prosedur Jenayah Syariah (Wilayah-wilayah Persekutuan) 1997. In: Ahmad Ibrahim Kulliyyah of Laws and Harun M. Hashim Law Centre, International Islamic University Malaysia, ISBN: 9789834120375, pp. 144-160 |
| 2009 | Penguatkuasaan Undang-undang Jenayah Syariah di Malaysia: satu perspektif perlembagaan. In: Ahmad Ibrahim Kulliyyah of Laws and Harun M. Hashim Law Centre, International Islamic University Malaysia, ISBN: 9789834120375, pp. 105-111 |
| 2009 | Penguatkuasaan Undang-undang Jenayah Syariah di Malaysia: satu perspektif perlembagaan. In: Ahmad Ibrahim Kulliyyah of Laws and Harun M. Hashim Law Centre, International Islamic University Malaysia, ISBN: 9789834120375, pp. 105-111 |
| 2007 | Islam sebagai sumber perundangan Malaysia. In: Dewan Bahasa dan Pustaka, ISBN: 978-983-62-9716-7, pp. 1-17 |
| 2007 | Kedudukan dan peranan raja-raja dalam pentadbiran agama Islam. In: Dewan Bahasa dan Pustaka, ISBN: 978-983-62-9724-2, pp. 57-74 |
| 2007 | Kedudukan dan peranan raja-raja dalam pentadbiran agama Islam. In: Dewan Bahasa dan Pustaka, ISBN: 978-983-62-9724-2, pp. 57-74 |
| 2007 | Lembaga pengampunan: peranan dan isu. In: Dewan Bahasa dan Pustaka, ISBN: 9789836297464, pp. 215-230 |
| 2005 | Murtad dalam perundangan Islam dan enakmen negeri-negeri. In: Intel Multimedia and Publication, ISBN: 983-2417-26-0, pp. 7-41 |
| 2005 | Pemakaian kod etika hakim syarie menurut perspektif hakim. In: Dewan Bahasa dan Pustaka, ISBN: 9836283862, pp. 189-202 |
Monograph