Staff Directory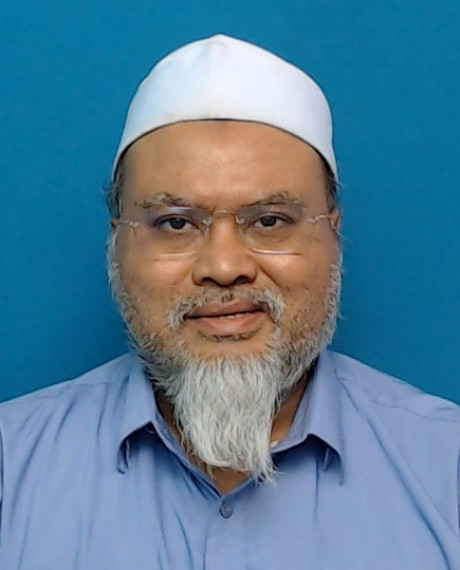 Academic Qualification
Ph.D in Arabic Literary Studies - Doctor of Philosophy, International Islamic University Malaysia
Master in Arabic - Masters Degree, University of Leeds
Bachelor in Human Science (Arabic Languages and Literature) - Bachelor Degree, International Islamic University Malaysia
Adli Bin Yaacob (Assoc. Prof. Dr.)
Associate Professor
IIUM Gombak Campus
ABDULHAMID ABUSULAYMAN KULLIYYAH OF ISLAMIC REVEALED KNOWLEDGE AND HUMAN SCIENCES
---
Expert Profile
Dr. Adli bin Yaacob received his Bachelor's degree in Arabic Language and Literature from International Islamic University Malaysia (IIUM) in 1995, and Master's degree in 'Comparative Literature' from University of Leeds, United Kingdom in 1997. He received a Ph.D in 'Comparative Islamic Literature (Arabic Literary Studies)' from IIUM in 2005. His research was about 'The concept of Islamic Literature between Arabic scholars and Malay scholars: A comparative study' (In Arabic).
He has 20 years of working experience specialization in History of Arabic Literature, Comparative Literature and Rhetoric of the Quran and Sunnah. His articles are published in various journals nationally and internationally which are written in Arabic, English and Malay Language, such as Journal Islamiyyat, Journal Minia University of Egypt, Journal al Rissala (Post Graduate studies, IIUM), Journal Linguistics and Literary Studies, IIUM, Journal Hukum (Jabatan Kehakiman Syariah Malaysia), Journal US-China Education Review B. ISSN 2161-6248, etc... Recently, he produced two books: Manahij al-Adab al-Islami 'inda al-Udabaa al-Malayuwiyyin wal- Arab and Al-Islam wa al-adab al-Malayuwi: Tahlil lil-Niqashat fi Malizia.
He presented papers in various countries in his specialization; in national and international conferences and involved in conducting research under university grant. Presently, he is an Associate Professor at the Department of Arabic Language and Literature, Faculty of Islamic Revealed Knowledge and Human Sciences.
Area of Specialisation
Humanities ~ Humanities ~ Linguistics and Literature ~ Comparative Literature - Comparative Literature
Humanities ~ Humanities ~ Linguistics and Literature ~ Literary Theory - Comparative Islamic Literature
Humanities ~ Humanities ~ Historical and Civilisation Studies ~ Other Historical and Civilisation Studies n.e.c. - History of Arabic & Malay Islamic Literature
Humanities ~ Humanities ~ Historical and Civilisation Studies ~ Other Historical and Civilisation Studies n.e.c. - Philosophy of Malay Islamic literature
Humanities ~ Humanities ~ Historical and Civilisation Studies ~ Other Historical and Civilisation Studies n.e.c. - Rhetoric
Professional Membership
2023: Member of Profesional Body / Association: (MEMBERSHIP (LIFETIME MEMBERSHIP)), AFGHAN RELIEF MALAYSIA
Research Projects
Completed
| | |
| --- | --- |
| 2018 - 2019 | THE QURANIC VERSES ARE THE PRIMARY SOURCES OF THE UNIVERSES AND HUMANS CREATIONS |
| 2016 - 2017 | Penyelidikan, Terjemahan dan Penerbitan Novel 'Awlad Haratina'- Najib Mahfuz |
| 2016 - | Penyelidikan, Terjemahan dan Penerbitan Novel 'Zainab' |
| 2016 - | Penyelidikan, Terjemahan dan Penerbitan Novel 'Majdulin'- Manfaluti |
| 2016 - 2017 | Arabic Story in the Modern Era between Islamic Commitment and Artistic Creativity Descriptive Study Analytical |
| 2015 - 2017 | The Word `Allah?: An Analysis into the Ancient Preislamic History Inscriptions of the Arabic Language |
| 2014 - 2016 | The Rhetorical Indication and its Impact on the Understanding of Hadith Text, An Analytical Study |
| 2014 - 2016 | Al-Hadith of the Prophet as a Linguistic Argumentation: A Critical Analysis on the Arab Grammarrians' Position |
| 2011 - 2012 | At-Tafkir al-Lughawi in Arabic Linguistic Tradition and Modern Studies (RU 2011) |
| 2008 - 2011 | Three Malay Scholars:Shaykh Daud al-Fatani, Shaykh Ahmad al-Fatani and Tok Kenali: their Contributions to the Knowledge and the Improvements of Malay Islamic Literature |
| - 2022 | THE MYSTERY OF THE WRITING PROCESS: A COMPARISON OF MECHANISTIC AND DEVELOPMENTAL ORGANIC PROCESS IN WRITING |
On-Going
| | |
| --- | --- |
| 2022 - Present | The Notion of Islamic Literature: Concept and Pioneers |
| 2017 - Present | Language and Ancient Civilization from Muslim's Perspective; A Documentary |
Award & Recognition
| | | |
| --- | --- | --- |
| 09 Jun, 2022 | Best Paper Award - UNISSA BRUNEI DARUSSALAM : Hybrid International Conference: Current Trends In Islamic Technology. | International |
| 26 Feb, 2022 | Best Paper Award - 2ND INTERNATIONAL VIRTUAL CONFERENCE ON SOCIAL SCIENCES, EDUCATION AND INNOVATION 2022, (2ND IVCOSEI 2022) HAS PRESENTED TO ADLI YAACOB ?BEST PAPER AWARDS? TITLE: AN AESTHETIC EDUCATION OF TAWHIDIC APPROACH AND THE NEW NARRATIVE PARADIGM AS A MODEL OF AN IDEAL THEORY OF ISLAMIC LITERATURE BY MOHD AFFANDI HASSAN | International |
| 10 Nov, 2021 | PEMENANG ANUGERAH BUKU MALAYSIA 2020 KETOGORI TERJEMAHAN NOVEL TERBAIK (NOVEL: ANAK ANAK DI LORONG KAMI OLEH NAGUIB MAHFOUZ TERJEMAHAN: ADLI YAACOB, ISBN: 9789674910556) - Others | National |
| 21 Jun, 2021 | APPOINTMENT OF PROJECT MEMBER OF IIUM FLAGSHIP (MOSQUE IN POST MATERIALISTIC ERA 2.0 - INTERNATIONAL ISLAMIC UNIVERSITY MALAYSIA (OFFICE FOR STRATEGY AND INSTITUTIONAL CHANGE | University |
| 21 Oct, 2019 | Best Paper Award - 6TH INTERNATIONAL CONFERENCE ON POSTGRADUATE RESEARCH 2019-KOLEJ UNIVERSITI ISLAM ANTARABANGSA SELANGOR (KUIS) | International |
| 27 Aug, 2019 | FLAGSHIP PROJECT MEMBER RECOGNITION-ROJECT TITLE: LINGUA REVOLUTION AND HUMAN CIVILISATION EDUCATION - International Islamic University Malaysia | University |
| 11 Jun, 2019 | INTERNATIONAL RESEARCH, INVENTION AND INNOVATION EXHIBITION 2014 (IRIE 2014) - International Islamic University Malaysia | University |
| 15 Mar, 2019 | TAULIAH JABATAN AGAMA ISLAM WILAYAH PERSEKUTUAN (JAWI) - Wilayah Persekutuan | State |
| 22 Nov, 2017 | TAULIAH MAJLIS AGAMA ISLAM NEGERI SELANGOR - State of Selangor | State |
| 01 Apr, 2017 | AS BEST PRESENTER - INTERNATIONAL CONFERENCE ON ISLAMIC, EDUCATION AND LAW (ICIEL 2017) AT ANCASA RESORT, PORT DICKSON, NEGERI SEMBILAN, MALAYSIA. | International |
| 04 Oct, 2015 | IIUM MyRA (MALAYSIA RESEARCH ASSESSMENT) 2015 - International Islamic University Malaysia | University |
| 13 Apr, 2014 | INTERNATIONAL RESEARCH , INVENTION AND INNOVATION EXHIBITION 2014 (IRIIE 2014) - International Islamic University Malaysia | University |
| 21 Feb, 2012 | Bronze Medal Winning Entry, IIUM, Research, Invention and Innovation Exhibition 2012 (IRIIE 2012) - International Islamic University Malaysia | University |
| 30 Jul, 2011 | Award for 15 years service - International Islamic University | University |
| 09 Jul, 2010 | Competency Level Assessment Course (CLA) IIUM, Pass at the Excellent Competency Level - International Islamic University Malaysia | University |
Publications
Article
| | |
| --- | --- |
| 2022 | Beberapa pengamatan 'nilai Sastera Islam' terhadap karya Siti Zainon = The study of specifically examines in the "values of Islamic Literature" in Siti Zainon's creative writing. International Research of Shariah, Muamalat and Islam, 3 (9) pp. 45-56 |
| 2022 | Concepts and philosophy of Islamic literature according to Professor Dr Ali Hasjmy. International Journal of Humanities, Philosophy And Language, 5 (17) pp. 57-69 |
| 2022 | Falsafah dan konsep Sastera Islam mengikut Sidek Baba = The philosophy and the concept of Islamic Literature according to Sidek Baba. International Research of Shariah, Muamalat and Islam, 4 (10) pp. 46-54 |
| 2022 | Falsafah dan konsep sastera Islam oleh Hamka: satu tinjauan ringkas terhadap beberapa karyanya = The philosophy and the theory of "Hamka" on Islamic literature: a short studies on his several creative writing. International Journal of Humanities, Philosophy and Language (IJHPL), 5 (Issue 17) pp. 70-82 |
| 2022 | Hermeneutika wa at-Ta'wil: al-Muqaranatu fi Minhaji Tafsir al-Ma'ani. Hermeneutika wa at-Ta'wil: al-Muqaranatu fi Minhaji Tafsir al-Ma'ani, 5 (1) pp. 38-66 |
| 2022 | Kedudukan Sastera Islam di kalangan aliran pemikiran sastera moden: satu kajian ringkas terhadap pandangan Islam pada setiap aliran sastera = The position of Islamic literature in the modern literature schools of thought: a short studies of Islamic's views on moderns literature school of thoughts. International Journal of Modern Education (IJMOE), 3 (11) pp. 141-166 |
| 2022 | Konsep Sastera Islam mengikut Nasr el-Din Ibrahim Ahmed Hussein = The concept of Islamic Literature by Nasr el-Din Ibrahim Ahmed Hussein. International Journal of Heritage, Art and Multimedia, 5 (16) pp. 59-75 |
| 2022 | Konsep sastera Islam oleh Tan Sri Prof. Dr Mohd Kamal Hassan = The concept of Islamic Literature by Tan Sri Professor Dr Mohd Kamal Hassan. International Journal of Modern Trends in Social Sciences, 4 (18) pp. 58-69 |
| 2022 | Pendidikan Estetika dari pendekatan Tawhid dan gagasan persuratan baru sebagai model teori Sastera Islam yang ideal cetusan Mohd. Affandi Hassan = An Aesthetic Education of Tawhidic approach and the new narrative paradigm as a model of an ideal theory of Islamic Literature by Mohd Affandi Hassan. International Journal of Modern Education, 4 (12) pp. 78-100 |
| 2022 | Perbandingan antara karya novel; "tenggelamnya kapal Van Der Wijck" oleh Hamka dan "Majdulin" oleh al-Manfaluthi: benarkah Hamka menciplak karya al-Manfaluthi? = Comparing two novels: the sinking of Van Der Wijck by Hamka and al-Manfaluti's Majdulin: did Hamka plagiarize al Manfaluthi?. International Journal of Humanities, Philosophy and Language, 5 (17) pp. 83-106 |
| 2022 | Sentuhan pemikiran Islam dalam syair-syair penyair Turki Mohammed Akef Arsoy = Mohammad Akef Arsoy and Islamic ideas in his selected poems. International Journal of Heritage, Art and Multimedia, 4 (15) pp. 131-144 |
| 2022 | Syeikh Ahmad bin Muhammad Zain bin Mustafa Al- Fatani: peranan dalam bidang politik dan pendidikan di alam Melayu abad ke 20 = Syeikh Ahmad bin Muhammad Zain bin Mustafa Al-Fatani: The role in politics and education in the Malay world in the 20th century. International Journal of Law, Government and Communication (IJLGC), 6 (26) pp. 168-192 |
| 2022 | Teori takmilah sebagai model sastera Islam mengikut Dr. Shafie Abu Bakar. International Journal of Modern Education, 3 (11) pp. 108-140 |
| 2022 | The concept and philosophy of Islamic literature according to Muhammad Bukhari Lubis. International Journal of Modern Trends in Social Sciences, 4 (18) pp. 100-111 |
| 2022 | The mystery of the writing process: a comparison of mechanistic and developmental organic writing. International Journal of Innovation, Creativity and Change, 16 (1) pp. 692-707 |
| 2022 | Usaha Islah dan Tajdid Syed Syeikh al-Hadi menerusi karya "Hikayat Faridah Hanum" = The movement of reform (Islah) and renewal (Tajdid): Syed Sheikh al-Hadi in his novel "Hikayat Faridah Hanum. International Journal of Heritage, Art and Multimedia, 5 (16) pp. 76-87 |
| 2021 | Hermeneutika dan Takwil: bandingan kajian interpretasi awal =Hermeneutics and Taawil : a comparative studies in text interpretation. International Journal of Humanities, Philosophy and Language, 4 (16) pp. 86-106 |
| 2021 | Kehidupan Muhammad Iqbal dan gagasan sastera Islam = The life of Muhammad Iqbal and Islamic lierature. International Journal of Modern Education, 4 (12) pp. 50 -58 |
| 2021 | Konsep dan falsafah sastera Islam mengikut Muhammad Qutb = The concept and the philosophy of Islamic literature according to Muhammad Qutb. International Research of Shariah, Muamalat and Islam, 3 (9) pp. 33-44 |
| 2021 | Konsep Sastera Islam mengikut Ismail Faruqi = The concept of Islamic Literature according to Ismail Faruqi. International Journal of Modern Education, 4 (12) pp. 59-77 |
| 2021 | Konsep Sastera Islam menurut Mana Sikana = The concept of Islamic Literature by Mana Sikana. International Journal of Modern Trends in Social Sciences, 4 (18) pp. 70-83 |
| 2021 | Konsep sastera Islam oleh Siddiq Fadhil = The concept of Islamic literature according to Siddiq Fadhil. International Journal of Humanities, Philosophy and Language, 4 (16) pp. 129-142 |
| 2021 | Pemikiran dan konsep sastera Islam mengikut Syed Qutb = Thoughts and concepts of Islamic Literature according to Syed Qutb. International Journal of Heritage, Art and Multimedia, 4 (15) pp. 119-130 |
| 2021 | Sumbangan Profesor Syed Muhammad Naquib al- Attas dalam mengagaskan konsep Sastera Islam = The contribution of Professor Syed Muhammad Naquib al Attas in the conveying of the concept of Islamic Literature. International Journal of Modern Trends in Social Sciences, 4 (18) pp. 84-99 |
| 2021 | Syeikh Daud bin Abdullah bin Idris al Fatani: tokoh ulama Nusantara abad ke 19: riwayat hidup dan peranannya dalam bidang pendidikan Islam = Sheikh Daud bin Abdullah bin Idris al-Fatani: a great scholar of Malay archipelago in 19th century: his biography and roles in Islamic education. International Journal of Humanities, Philosophy and Language, 4 (16) pp. 107-128 |
| 2021 | The concept of Islamic Literature by Prof. Dr. Hashim Awang. International Journal of Modern Education, 3 (11) pp. 93-107 |
| 2021 | Tok Kenali: penggemblengan modal insan satu tinjauan terhadap generasi pra-kemerdekaan = Tok kenali: the mobilazation of 'human capital', a study of the generation pre- independence day. International Journal of Modern Trends in Social Sciences, 4 (18) pp. 112-139 |
| 2021 | بحوث ودراسات مفهوم كلمة "أدب"وتطوره بين العربية والإنـجليزية والملايوية = The concept and etymology of the word "Literature" in English, Arabic and Malay Language. At-Tajdid, 25 (50) pp. 115-154 |
| 2021 | تجليات احتجاب المرأة وسفورها في الشعر العربي قبل الإسلام: دراسة سيميائية = Manifestations of woman's veiling and unveiling of the face in pre-Islamic Arabic poetry: a semiotic study. Al-Risalah, 5 (1) pp. 312-345 |
| 2021 | تطور كتابة قصة سيدنا يوسف عليه السلام في الأدب الملايوي وتأثره بالأدب العربي = Story evolution of the Prophet Joseph Peace Be Upon Him in Malay literature and effect of Arabic literature. Jurnal Sultan Alauddin Sulaiman Shah, 8 (1) pp. 19-36 |
| 2021 | شاعر الأمة "محمد عاكف أَرْصُويْ" ومفهوم الأدب الإسلامي = The Poet Muḥammad ʿĀkif Arṣuwī and the concept of Islamic Literature. Journal of Linguistic and Literary Studies, 12 (1) pp. 210-235 |
| 2020 | تطور كتابة قصة سيدنا يوسف عليه السلم في التراث العربي = Story evolution of the Prophet Joseph (peace be upon him) in Arab Heritage. Journal of Islam in Asia, 17 (4) pp. 148-183 |
| 2019 | Konsep sastera Islam oleh Kassim Ahmad (the concept of Islamic literature by Kassim Ahmad). International Journal of Humanities, Philosophy and Language, 1 (4) pp. 117-128 |
| 2019 | The scope of comparative literary studies: Review of schools of study. International Journal of Innovation, Creativity and Change, 7 (3) pp. 1-19 |
| 2019 | اثر التراث العربي و الغربي في الادب الملايوي = The influence of Arabic and Western tradition in the Malay literature. Journal of Linguistic and Literary Studies, 10 (2) pp. 254-272 |
| 2019 | احلداثة وأثر الغرب يف األدب العربي = Modernism and Western influence on Arabic Literature = Pengaruh kemodenan dan Barat terhadap Kesusasteraan Arab. التجديد, 23 (46) pp. 149-178 |
| 2019 | نشأة المقال وازدهاره في الدب العربي = The emergence of written articles and its advancement in Arabic Literature = Kemunculan makalah dan perkembangannya dalam Kesusasteraan Arab. Journal of Islam in Asia, 16 (3) pp. 248-282 |
| 2017 | Falsafah dan konsep sastera Islam mengikut Professor Syed Muhammad Naquib Al-Attas = Philosophy and the concept of Islamic literature according to Professor Syed Muhammad Naquib Al-Attas. International Journal of Religion Research In Education (IJERE), 1 (2) pp. 72-82 |
| 2017 | Konsep sastera Islam mengikut Uthman El-Muhammady. (the concept of Islamic literature according to 'Uthman El-Muhammady). Journal of Global Business and Social Entrepreneurship (GBSE), () pp. |
| 2017 | Konsep sastera Islam oleh Shahnon Ahmad. Journal of Islamic, Social, Economics and Development, 2 (4) pp. 66-93 |
| 2014 | Al-Quran tundukkan ego musyrikin. Berita Harian, () pp. 33-33 |
| 2014 | Kehebatan al-Quran diperakui. Berita Harian, () pp. 32-32 |
| 2014 | Penggunaan kalimah `Allah`: satu analisa sejarah dari perspektif hukum syarak . Jurnul Hukum, 38 (2) pp. 1-13 |
| 2014 | Revisiting the concept of an integrated curriculum and its implications for contemporary Islamic schools. US-China Education Review B, 4 (8) pp. 550-559 |
| 2014 | Semarakkan Ramadan dengan zikir, istighfar. Gema Islam, () pp. |
| 2014 | Syawal bulan pengukuhan silaturrahim manusia. Suara Islam, () pp. |
| 2014 | The Al-Amin's anthology in describing the Prophet Muhammad's (p.b.u.h) life. International Proceedings of Economic Development and Research, 72 (18) pp. 93-96 |
| 2014 | The effective of syntax in semantic: cases in Arabic grammar. International Proceedings of Economic Development and Research, 72 (6) pp. 38-41 |
| 2014 | الاستعمار الغربي و مدى تأثيره في الأدباء والمفكرين والثقافة الإسلامية. المجلة العلمية لكلية دار العلوم بجامعة ألمانيا, xx (xx) pp. 1-25 |
| 2014 | قضية الشرق و الغرب: قراءة في الصراع الحضاري. المجلة العمية لكلية دار العلوم بجامععة المانيا, xx (xx) pp. 1-22 |
| 2014 | مفهوم الأدب بين الأدباء العرب والأدباء الملايويين بماليزيا دراسة تقابلية = The concept of Islamic literature between Arab and Malay writers: a comparative study. Journal of Linguistic and Literary Studies, () pp. 173-211 |
| 2010 | Keindahan seni puisi al-Amin dari aspek tatabahasa Melayu dan balaghah Arab . ISLAMIYYAT- International Journal of Islamic Studies, 32 () pp. 89-111 |
| 2007 | Satu analisis ringkas konsep dan teori sastera Islam di Malaysia. Islamiyyat, 29 () pp. 3-34 |
| 2007 | مفهوم الأدب الإسلامي بين محمد قطب وسيد محمد نقيب العطاس: دراسة نقدية تحليلية . Al-Risala, 7 () pp. 49-70 |
Conference or Workshop Item
| | |
| --- | --- |
| 2022 | An aesthetic education of Tawhidic approach and the new narrative paradigm as a model of an ideal theory of Islamic literature by Mohd Affandi Hassan. In: 2nd International Virtual Conference On Social Sciences Education and Innovation 2022 (2nd IVCOSEI 2022), |
| 2022 | Artificial Intelligence (AI) and human rights violations. In: Hybrid International Conference: Current Trends in Islamic Technology, |
| 2022 | Fintech Laws in Regulatory Landscape of Brunei Darussalam: issues and challenges. In: Hybrid International Conference: Current Trends in Islamic Technology, |
| 2022 | Legal effects of Central Bank Digital Currency (CBDC). In: HYBRID INTERNATIONAL CONFERENCE: CURRENT TRENDS IN ISLAMIC TECHNOLOGY, |
| 2022 | Pendidikan estetika dari pendekatan Tawhid dan gagasan persuratan baru sebagai model teori sastera Islam yang ideal cetusan Mohd. Affandi Hassan = An aesthetic education of Tawhidic approach and new narrative paradigm as ideas as a model of an ideal theory of Islamic literature by Mohd Affandi Hassan. In: 2nd International Virtual Conference on Social Sciences, Education and Innovation 2022, |
| 2021 | Konsep sastera Islam mengikut Nasr El-Din Ibrahim Ahmed Hussein = The concept of Islamic literature by Nasr El Din Ibrahim Ahmad Hussein. In: 5TH Research Conference on Humanities Social Sciences and Technology 2021 (5TH IRCHST 2021), |
| 2021 | Konsep sastera Islam oleh Tan Sri Prof. Dr. Mohd. Kamal Hassan = The concept of Islamic literature by Tan Sri Prof. Dr. Mohd. Kamal Hassan. In: 3rd Penang International Multidisciplinary Conference 2021 (3rd PIMC 2021, 25-26 SEPTEMBER 2021), |
| 2021 | The concept of Islamic literature by Tan Sri Professor Mohd Kamal Hassan. In: 3rd Penang International Multidisplinary Conference 2021 (3rd Pimc 2021), |
| 2021 | مناسكنا ونظريته في الأدب الإسلامي (Mana Sikana wa Nazariyatuhu fi al-Adab al-Islami). In: Kolokium Siswazah dan Prasiswazah Pengajian Arab dan Tamadun Islam (e-KOSPATI 3.0) 2021, |
| 2020 | الهرمينوطيقي والتأويل : المقارنة في منهج تفسير المعاني (Hermunetiki wa al ta'wil: al-muqaranah fi manhaj tafsir al-maani). In: 1CALL 2020 IIUM, |
| 2020 | تطور كتابة قصة سيدينا يوسف عليه السلام في الأدب الملايوي. In: 7th Online International Conference on Postgraduate Research: Special Edition (7th Online ICPR 2020), |
| 2020 | قصة سيدينا يوسف عليه السلام بين الأدبين العربي و الملايوي : دراست مقارنة. In: Online ICPR 2020 Special Edition, |
| 2020 | هل الهرمينوطيقي هو التأويل؟. In: ICALL 2020: The 7th International Conference on Arabic Language and Literature (Online) النتاج العلمي في اللسانيات والأدبيات – بين الإبداعية والنقد, |
| 2019 | تطور كتابة قصة سيدنا يوسف عليه السلم في التراث العربي = Story evolution of the Prophet Joseph (peace be upon him) in Arab heritage. In: 6th International Conference on Post Graduate Research 2019, |
| 2018 | Konsep sastera Islam oleh Kassim Ahmad. In: International Conference On Global Business And Social Sciences (ICGBSS 2018), |
| 2018 | Konsep sastera Islam oleh Kassim Ahmad. In: International Conference On Global Business And Social Sciences (ICGBSS 2018), |
| 2018 | The position of Islamic literature in the modern literature schools of thought. In: 2nd International Conference on Islamic Education and Law (ICIEL 2018), |
| 2017 | A brief analysis of the theory and concept of Islamic literature in Malaysia. In: International Conference On Education, Business, Islamic And Technology (ICEBIT, 2017), |
| 2017 | Falsafah dan konsep sastera Islam. In: International Conference on Islamic, Education and Law (ICIEL, 2017), |
| 2017 | Falsafah dan konsep sastera Islam oleh Shahnon Ahmad. In: International Conference on Islamic Education and Law (ICIEL 2017), |
| 2017 | الحداثة واثر الغرب في الأدب العربي. In: International Conference on Arabic Language, Literature and Culture of Saudi Arabian and Malaysian Educational Institutions, |
| 2017 | نشأة المقال وازدهاره في الأدب العربي. In: ICALL 2017, |
| 2016 | Falsafah dan konsep sastera Islam mengikut Syed Muhammad Naquib Al Attas. In: Seminar Antarabangsa Pendidikan Islam dan Penyelidikan, |
| 2016 | Falsafah dan konsep sastera Islam oleh Hamka: satu tinjauan ringkas terhadap beberapa karyanya (The Philosophy and the theory of "HAMKA" on Islamic literature: A short studies on his several creative writing). In: International Conference on Teaching Arabic Language and Literature to Non Arabic Speakers (IConTALL 2016), |
| 2016 | Falsafah dan konsep sastera Islam oleh Hamka: satu tinjauan ringkas terhadap beberapa karyanya. In: International Conference on Teaching Arabic Language and Literature to Non Arabic Speakers (IConTALL 2016), |
| 2016 | Falsafah dan konsep sastera Islam oleh Uthman El Muhammady. In: 6th International Conference on Global Business & Social Entrepreneurship, |
| 2016 | Konsep sastera Islam mengikut Uthman El Muhammady. In: 6th International Conference on Global Business & Social Entrepreneurship (6TH ICoGBSE), |
| 2015 | Konsep sastera Islam mengikut Nasr El Din Ahmad Hussein = The concept of Islamic literature according to Nasr El Din Ahmad Hussein. In: 5th International Conference on Humanities, Social Sciences and Technology 2021 (5th IRCHST 2021), |
| 2015 | Sheikh Waliyullah al-Dahlawi and his 'Kitab Hujjatul al-Baligah' and Muhammad Affandi Hassan and his theory of 'Gagasan Persuratan Baru': a brief study of the concept of Islamic literature. In: The 5th International Conference Of Arabic Language & Literature(ICALL 2015), |
| 2015 | Sheikh Waliyullah al-Dahlawi and his kitab hujjatul al-Baligah. In: المؤتمر العالمي الخامس للغة العربية وادابها مقاربات في الليسانيات والأدبيات بين التقليد والتجديد, |
| 2015 | Usaha islah dan tajdid Syed Syeikh al-Hadi menerusi karya "Hikayat Faridah Hanum" = (The Movement of Reform (Islah) and Renewal (Tajdid): Syed Sheikh al-Hadi in his novel "Hikayat Faridah Hanum). In: Nadwah Ulama Nusantara (NUN VI), |
| 2015 | Usaha islah dan tajdid Syed Syeikh al-Hadi menerusi karya Hikayat Faridah Hanum. In: Nadwah Ulama Nusantara (NUN) VI (The 6th Symposium of Ulama in Malay Archipelago), |
| 2014 | Nazariah al-adab al-Islami baina al-udaba' al-Arab wa al-Malayuwiyyin. In: جهود الأدباء و النقاد العرب بين التقليد و التجديد, |
| 2014 | التغريب وأثره في الثقافة الإسلامية. In: المؤتمر الدولي الثالث للغة العربية , |
| 2014 | تأثير الفكر العربي والغربي في الأدب الملايوي. In: The 3rd International Language Conference (ILC) 2014, |
| 2013 | تعليم اللغة العربية وآدابها لأغراض خاصة:دراسة أدب الغير فارسي بغرض التعليم والتعلم. In: المؤتمر تعليم اللغة العربية وآدابها لأغراض خاصة, |
| 2012 | التكوين الديني وأثره في شعر الفقهاء: أبو حيان الأندلسي أنموذجاً. In: 2012 IIUM's 1st International Postgraduate Research Conference (IIPRC 2012), |
| 2011 | The scope of comparative literary studies: review of schools of study. In: ICALL 2011, |
| 2011 | الاتجاهات الحديثة في الدراسات اللغوية و الأدبية = Comparative Literary Perspectives. In: الاتجاهات الحديثة في الدراسات اللغوية و الأدبية Comparative Literary Perspectives, |
| 2009 | إسهام الأستاذ الدكتور سيد محمد نقيب العطاس في شرح مفهوم الأدب = Isham al-Ustaz duktur Sayyid Muhammad Naquib Al-Attas fi syarh mafhum al-adab. In: المؤتمر الدولي الخامس إسهام العلماء المسلمين في الحضارة العالمية = al-Mu'tamar al-Dawli al-Khamis Isham al-'Ulama' al-Muslimin fi al-Hadarah al-'Alamiyah , |
| 2006 | Sastera Islam dan al-Quran: analisa terhadap perkembangan konsep dan teori sastera Islam modern oleh beberapa sasterawan Melayu di Malaysia. In: Al-Qur'an, Bahasa dan Penafsirannya, |
| 2006 | Tok Kenali dan penggembelingan modal insan di Malaysia: satu tinjauan dalam bidang pendidikan kepada generasi pra kemerdekaan. In: Persidangan Antarabangsa Peradaban Melayu Ke-3, |
| 2003 | Imam Shafie dan penyairannya. In: Seminar Imam Shafie, |
| 2000 | Kedudukkan mazhab sastera Islam di kalangan mazhab sastera barat. In: Seminar Teori Sastera Islam: Kaedah dan Penerapannya, |
| 1998 | Sastera Islam: konsep dan kefahaman. In: Sastera Islam konsep dan kefahaman, |
Book
| | |
| --- | --- |
| 2020 | Anak-anak di lorong kami. IIUM Press, ISBN: 9789674910556 |
| 2020 | Majdulin. IIUM Press, ISBN: 9789674910471 |
| 2020 | Zainab. IIUM Press, ISBN: 9789674910518 |
| 2020 | مجدولين = Majdulin. IIUM Press, International Islamic University Malaysia, ISBN: 978-967-491-047-1 |
| 2017 | الادب الإسلامي ومفهومه بين الأدباء العرب والملايويين. IIUM Press, ISBN: 978-967-418-914-3 |
| 2017 | المؤتمر العالمي السادس للغة العربية وآدابها: اللغة العربية وتحديابها في القرن الحادي والعشرين , جزء 2. Darul Syakir Enterpris, ISBN: 978-967-467-008-5 |
| 2017 | مقاربات في الألسنية والتعليم والأدب، أبحاث محكمة لمؤتمر اللغة العربية وتحدياتها في القرن الحادي والعشرين = Muqarabaat fi al-Alsuniyyah wa al-Ta'lim wa al-Adab, Abhath Muhakkamah limu'tamar al-Lughah al-'Arabiyyah wa Tahaddiyyatiha fi al-Qarn al-Hadi wa al-'Ishrin. Kulliyyah of Islamic Revealed Knowledge & Human Sciences, IIUM, & Darul Syakir Enterprise, ISBN: |
| 2015 | أبحاث المؤتمر (محمكة) مقاربات في اللسانيات والأدبيات بين التقليد والتجديد- الجزء الثاني- الأدبيات (Abhath al-muktamar (muhakkamah): Muqarabat fi al-lisaniyyat wa al-adabiyyat bayna al-taqlid wa al-tajdid (al-juzuk al-thani: al-adabiyyat). IIUM Press, ISBN: 978-967-418-423-0 |
| 2015 | أبحاث المؤتمر (محمكة) مقاربات في اللسانيات والأدبيات بين التقليد والتجديد- الجزء الأول - اللسانيات والتعليم -Abhath al-muktamar (muhakkamah): Muqarabat fi al-lisaniyyat wa al-adabiyyat bayna al-taqlid wa al-tajdid (al-juzuk al-awwal: al-lisaniyyat wa al-ta'leem). IIUM Press, ISBN: 978-967-418-422-3 |
| 2011 | التفكير اللغوي: دراسة تراثية نقدية (al-tafkir al-lughawi dirasah turathiyyah naqdiyyah). IIUM Press, ISBN: 9789674180997 |
| 2009 | مناهج الأدب الإسلامي عند الأد باء العرب والملايويين في العصر الحديث (Manahij al-adab al-Islami 'inda al-udaba' al-'Arab wa-al-Malayuwiyin fi al-'asr al-hadith). IIUM Press, ISBN: 9789833855933 |
| 2009 | مناهج الأدب اﻹسلامي عند الأدباء الملايويين والعرب في العصر الحديث. IIUM Press, ISBN: 978-983-3855-93-3 |
| 2008 | اﻹسلام والأدب الملايوي: تحليل للنقاشات في ماليزيا (Al-Islam wa al-adab al-Malayu: tahlil lil-naqashad fi Malizia). IIUM Press, ISBN: 978-983-3855-41-4 |
| 2008 | اﻹسلام والأدب الملايوي: تحليل للنقاشات في ماليزيا (Al-Islam wa al-adab al-Malayu: tahlil lil-naqashad fi Malizia). IIUM Press, ISBN: 978-983-3855-41-4 |
| 2008 | الإسلام والأدب الملايوي: تحليل للنقاشات في ماليزيا al-Islam wa al-adab al-Malayuwi: tahlil li al-niqasyat fi Malizia. IIUM Press, ISBN: 9789733855414 |
| 2006 | Kamus al-Azhar: versi Melayu-Arab-Inggeris = Malay-Arab-English version. Pustaka Azhar, ISBN: |
| 2005 | Kamus bestari al-khalil, edisi pelajar (KBKEP): kamus pendidikan kontemporari (Bahasa Arab-Bahasa Melayu). IIUM Press, ISBN: 9834306547 |
Book Section
| | |
| --- | --- |
| 2021 | Enabling legal environment of Islamic finance and social finance in Brunei Darussalam: a demand for improvement. In: IGI Global, ISBN: 9781799834526, pp. 186-195 |
| 2021 | Establishment of Zakat Bank: do we need one?. In: IGI-Global.com, ISBN: 9781799834526, pp. 78-94 |
| 2021 | قصة سيدينا يوسف عليه السلام بين الأدبين العربي والملايوي :دراسة مقارنة. In: Kolej Universiti Islam Antarabangsa Selangor (KUIS), ISBN: , pp. 179-187 |
| 2021 | قصة سيدينا يوسف عليه السلام بين الأدبين العربي والملايوي :دراسة مقارنة. In: Kolej Universiti Islam Antarabangsa Selangor (KUIS), ISBN: , pp. 179-187 |
| 2017 | Nashatu al Maqal wa Izdiruhu fi al Adab al Arabi = نشأة المقال وإزدهاره في الأدب العربي. In: IIUM Press, ISBN: , pp. 495-515 |
| 2017 | الحداثة وأثر الغربي في الأدب العربي = Al-Hadassah wa atharu al-Gharbi fi al-adabi al-'Arabi. In: Fakulti Pengajian Islam Universiti Kebangsaan Malaysia, ISBN: Not available, pp. 471-496 |
| 2013 | تأثير الأدب العربي الحديث بالف ليلة وليلة: دراسة الأدب غير "الفارسي" بغرض التعليم و التعلم. In: IIUM Press, ISBN: 978-967-418-279-3, pp. 51-60 |
| 2013 | تأثير الأدب العربي الحديث بالف ليلة وليلة: دراسة الأدب غير "الفارسي" بغرض التعليم و التعلم. In: IIUM Press, ISBN: 978-967-418-279-3, pp. 51-60 |
| 2011 | Comparative literary perspectives. In: IIUM Press, ISBN: 9789670225333, pp. 23-39 |
| 2011 | إسهام الأستاذ محمد أفندي حسن في شرح مفهوم الأدب واللغة . In: IIUM Press, ISBN: 9789674180997, pp. 165-180 |
| 2011 | تطور الأدب واللغة في التراث الشعر الإسلامي الملايوي (Tatur al-adab wa al-lughatu fi al-tarasi al-shi'ru al-Islami al-Malayuwi). In: IIUM Press, ISBN: 9789674180997, pp. 201-221 |
| 2011 | نحو إطار إسلامي للأدب المقارن (Nahwa ithar islami lil adab al-maqarin). In: IIUM Press, ISBN: 9789674181826, pp. 25-57 |
| 2009 | Polemik sastera Islam di Malaysia. In: Dewan Bahasa dan Pustaka (DBP), ISBN: , pp. 308-309 |