Staff Directory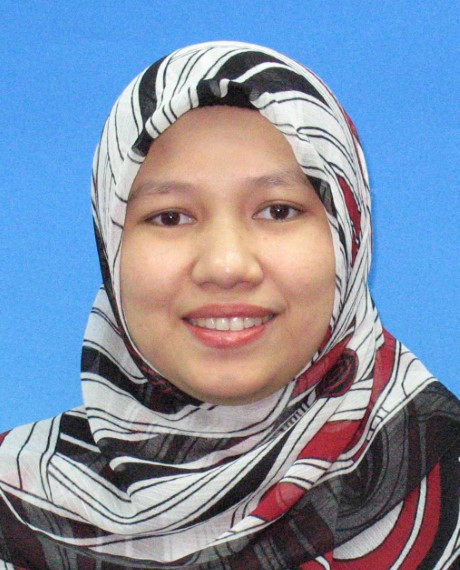 Academic Qualification
Communication - Doctor of Philosophy, University of Stirling
Marketing Communication - Masters Degree, University of Canberra
English Language and Literature - Bachelor Degree, International Islamic University Malaysia
Aida Binti Mokhtar (Assoc. Prof. Dr.)
Associate Professor
IIUM Gombak Campus
ABDULHAMID ABUSULAYMAN KULLIYYAH OF ISLAMIC REVEALED KNOWLEDGE AND HUMAN SCIENCES

Other's position:
Coordinator, Office of the Deputy Rector (Student Development & Community Engagement)
---
Expert Profile
Aida Mokhtar has been working with the Department of Communication, Kulliyyah of Islamic Revealed Knowledge and Human Sciences (KIRKHS) of the International Islamic University Malaysia (IIUM) since 1997. She was the best student of her programme in the IIUM Matriculation Centre. She obtained her Master's in Marketing Communication from University of Canberra, Australia and her PhD in Advertising from University of Stirling, UK. 
She conducted her PhD research study on PETRONAS corporate television advertisements and interviewed the late Creative Director, Ms. Yasmin Ahmad. Her research areas of interest are: Islamic advertising, advertising regulations, integrated marketing communication and social communication.
She is currently an Associate Professor in the Department and the Coordinator of the IIUM Disability Services Unit (DSU), Office of Deputy Rector (Student Development and Community Engagement), IIUM. She founded the IIUM Special Parents Group in 2018. It is a support group for IIUM employees who have children with disabilities. 
She was the Deputy Director of the IIUM Corporate Communication Division in 2013. 
She has written several book chapters and journal articles. She is currently editing a book on Advertising in Malaysia. 
She had presented in several national and international seminars and conferences on Islamic advertising and marketing communication. She is a member of the Islamic Entertainment cluster under the Futures Studies 2077 initative in IIUM. 
She was the Chairperson for the first International Seminar on Islamic Advertising 2014 (ISIA2014) organised by Kulliyyah of Islamic Revealed Knowledge and Human Sciences (KIRKHS), IIUM. This was part of her efforts in developing the discipline of Islamic advertising in relation to Malaysia's positioning as the Global Halal Hub. Assoc. Prof. Dr. Aida was also the Chairperson for ISIA 2016 and the Seminar of Islamic Advertising and Marketing Communication 2019. She was the organising committees for several other university events. 
Aida is also a member of the
 American Academy of Advertising, an Associate Member of Communications and Multimedia Content Forum of Malaysia (CMCF) and a life time member of Persatuan Pendidik Komunikasi. She was appointed Committe Member for the Global and Multicultural committee member in early 2021 by the American Academy of Advertising which focuses on 
promoting and facilitating the academy's role '
as a leading forum for sharing knowledge about scholarship, education and practice in international 
advertising
. Responsibilities include helping with international relationships, updating the GMC website, working with the membership to provide a forum for domestic/international research and teaching collaborations' (AAA, 2021).
She was Chairperson of the Speeches and Publications committee for several IIUM convocation events, an Editorial Board member for the IIUM News Bulletin, a judge for the Perdana Leadership Foundation impromptu speech competition and writing competition. Formerly a KIRKHS Postgraduate Thesis Committee member, Head of the Education Bureau for IIUM PUSPANITA, Coordinator of the Postgraduate Committee in the Department of Communication and Advisor for the Postgraduate Students' Society in KIRKHS.
Area of Specialisation
Social Science ~ Social Science ~ Media and Communications ~ Advertising (Including Globalisation) - social advertising, Islamic advertising, advertising regulations, IMC
Professional Membership
2011 - 2011: Member of Profesional Body / Association: (Member), Moral Panics Studies Research Network
2013 - 2013: Member of Profesional Body / Association: (Member), American Academy of Advertising
2014 - 2014: Member of Profesional Body / Association: (Member), International Communication Association
2014 - 2014: Member of Profesional Body / Association: (Member), American Academy of Advertising
2015 - 2015: Member of Profesional Body / Association: (Member), International Islamic Marketing Association
2015 - 2015: Member of Profesional Body / Association: (Member), American Academy of Advertising
2015 - 2015: Member of Profesional Body / Association: (Member), International Communication Association
2016 - 2016: Member of Profesional Body / Association: (Member), American Academy of Advertising
2016 - 2016: Member of Profesional Body / Association: (Member), International Communication Association
2017 - 2017: Member of Profesional Body / Association: (Member), American Academy of Advertising
2018 - 2018: Member of Profesional Body / Association: (Member), American Academy of Advertising
2019 - 2019: Member of Profesional Body / Association: (Member), American Academy of Advertising
2019: Member of Profesional Body / Association: (Associate member), Communications and Multimedia Content Forum Malaysia
2020 - 2020: Member of Profesional Body / Association: (Member), American Academy of Advertising
2020: Member of Profesional Body / Association: (Persatuan Pendidik Komunikasi - Life Time Member), Persatuan Pendidik Komunikasi Malaysia
2021 - 2021: Member of Profesional Body / Association: (Associate Member - Communications and Multimedia Content Form), Communications And Multimedia Content Forum Of Malaysia
2021 - 2021: Member of Profesional Body / Association: (Member), American Academy of Advertising
Teaching Responsibilities
| | |
| --- | --- |
| ADVANCED INTEGRATED MARKETING COMMUNICATION | 2022/2023 2019/2020 2017/2018 |
| ADVERTISING : PRINCIPLES AND PRACTICE | 1999/2000 1996/1997 1994/1995 1993/1994 |
| ADVERTISING : PRINCIPLES AND PRACTICES | 2000/2001 |
| ADVERTISING: PRINCIPLES AND PRACTICES | 2018/2019 2017/2018 2016/2017 2015/2016 2014/2015 2013/2014 2012/2013 2011/2012 2004/2005 2003/2004 2002/2003 2001/2002 2000/2001 |
| CORPORATE WRITING | 2022/2023 2020/2021 |
| FINAL YEAR PROJECT I | 2022/2023 2021/2022 2020/2021 2019/2020 |
| FINAL YEAR PROJECT II | 2022/2023 2021/2022 2020/2021 2019/2020 |
| INTEGRATED MARKETING COMMUNICATION | 2022/2023 2021/2022 2020/2021 2019/2020 2018/2019 |
| INTER-CULTURAL COMMUNICATION | 2002/2003 |
| INTERCULTURAL COMMUNICATION | 2012/2013 |
| INTRODUCTION TO COMMUNICATION | 2021/2022 2018/2019 |
| INTRODUCTION TO MASS COMMUNICATION | 2016/2017 2015/2016 2014/2015 2013/2014 2011/2012 2004/2005 2003/2004 |
| MARKETING COMMUNICATION | 2016/2017 2014/2015 2013/2014 |
| PROFESSIONAL SPEECH COMMUNICATION | 2021/2022 2020/2021 2019/2020 2017/2018 2016/2017 2015/2016 2014/2015 2013/2014 2012/2013 2011/2012 2004/2005 2003/2004 2002/2003 2001/2002 2000/2001 1999/2000 |
| REPORTING & WRITING FOR MASS MEDIA I | 1999/2000 |
| RESEARCH PAPER II | 2021/2022 2015/2016 |
| WRITTEN COMMUNICATION FOR ORGANIZATION | 2018/2019 2017/2018 2016/2017 2015/2016 2014/2015 2013/2014 2012/2013 2011/2012 |
Research Projects
Completed
| | |
| --- | --- |
| 2017 - 2019 | Public Perceptions Towards Current Issues and Government Policies |
| 2015 - 2019 | Novel Islamic Framework for Television Advertising of Halal Products in Muslim Countries |
| 2014 - 2017 | Advertising in Islam from an Academic Viewpoint |
| 2011 - 2013 | Television Advertising and Self-Censorship in Malaysia |
On-Going
| | |
| --- | --- |
| 2022 - Present | Exploration and Identification of MCMC Brand Health amongst the Industry and Public Sector |
| 2021 - Present | ADVERTISING AND MAQASID SHARIAH: THE APPLICATION OF MAQASID SHARIAH PRINCIPLES IN ADVERTISING PRODUCTION |
| 2021 - Present | Empowering the community through sustainable health: An applied theory of Maqasid al-Shari?ah |
| 2020 - Present | Advertising: The Malaysian Perspective |
| 2019 - Present | Examining the news framing effect of ideological narratives on radicalisation. |
| - | Proposed consultancy for NAZA Motors |
Publications
Article
| | |
| --- | --- |
| 2021 | Social media and Islamic ethics: an insight to instagram use by Muslim university students in Malaysia. Intellectual Discourse, 29 (1) pp. 175-206 |
| 2021 | Teacher's commitment, self-efficacy and job satisfaction as communicated by trained teachers. Management in Education, () pp. 1-13 |
| 2021 | The adoption of integrated marketing communication by B40 women in Malaysia: an Islamic perspective. Jurnal 'Ulwan, 6 (2) pp. 119-143 |
| 2020 | The identification of cultural symbols in Maybank advertisements by malay university students. Asia Journal of Applied Communication, 9 (1) pp. 307-326 |
| 2019 | Advertisements shape our social reality: a study of apple advertisements on promoting PWDs and inclusion. Intellectual Discourse, 27 (Special Issue 2) pp. 855-888 |
| 2019 | Empowerment through advertisements: the social responsible role of depicting images of special needs for normalcy. International Journal for Studies on Children, Women, Elderly And Disabled, 6 () pp. 86-94 |
| 2019 | Islamic and Western ethics in advertising. IIUM Journal of Human Sciences, 1 (2) pp. 1-9 |
| 2019 | The advertising practitioner and the imbuement of Al-Ghazali's Islamic ethics Framework. Forum Komunikasi, 14 (1) pp. 1-22 |
| 2018 | The television advertising framework in Malaysia and the salience of ideals for Malay Muslims and Malaysians: a framing perspective for nation building. Malaysian Journal of Communication, 34 (3) pp. 150-176 |
| 2018 | Uses and gratifications perspective on media use by refugees from Myanmar and Pakistan in Malaysia. Al-Shajarah, Special Issue (Special Issue : Migration and Refugee Studies) pp. 51-105 |
| 2017 | Facebook and its uses and gratifications: a study of Palestinian students at a Public University in Malaysia. Forum Komunikasi, 12 (1) pp. 71-103 |
| 2017 | Political communication through a qualitative lens. e-Bangi, 1 (Special Issue 1 (October, 2017) -Methodology In Electoral And Media Studies: Issues And Challenges) pp. 34-48 |
| 2016 | A framework for Islamic advertising: using Lavidge and Steiner's hierarchy of effects model. Intellectual Discourse, 24 (2) pp. 273-294 |
Conference or Workshop Item
| | |
| --- | --- |
| 2022 | Food advertisements in Malaysia ideal tools for da'wah?. In: International Convention on Sustaining the Development and Da'wah Moements 2022, |
| 2021 | BRANDS AND DISABILITY INCLUSION: AN INSIGHT TO THE NEW NORMAL. In: Putrajaya International Conference On Children, Women, Elderly And Persons with Disabilities, |
| 2021 | Islamic IMC & the new norm. In: INHART Halal & Toyyib Webinar Series 3/2021, |
| 2021 | Perception of Malaysian youths on the role of women in advertisements: the Goffman perspective. In: MENTION 2021, |
| 2021 | Systematic literature review of studies on communication and Covid-19: and agenda setting theory perspective. In: MENTION 2021, |
| 2021 | The effects of Instagram beauty advertisements on female university students in Malaysia: a Lavidge and Steiner's Hierarchy Model of Effects and Islamic perspective. In: MENTION 2021, |
| 2021 | The moderating role of gender on the effect of Instagram advertising on university students in Malaysia using AIDA model. In: Virtual International Halal Science Conference 21: "Enhancing and Strengthening Halal Industry through Science", |
| 2020 | Muslim thoughts on Islamic advertising: the OIC perspective. In: WAPOR (World Association for Public Opinion Research ) Asia 3rd Annual Conference, |
| 2019 | Advertising and promotion: an Islamic perspective. In: INHART Seminar Series: Advertising and Promotion: An Islamic Perspective, |
| 2019 | Empowerment through advertisements: the social responsible role of depicting images of special needs for normalcy. In: 7th Putrajaya International Conference on Children, Women, Elderly and Persons with Disabilities 2019 (PiCCWED7), |
| 2019 | Islamic and Western ethics in communication. In: Communication Research Seminar 2019 (CORENA2019), |
| 2019 | The imbuement of cultural elements in television advertisements: an Islamic perspective. In: Muslims in Creative Media Industries (MiCMI 2019), |
| 2018 | Advertisements as shapers of social reality: a study of apple advertisements and their depiction of technology use for empowering people with special needs. In: The 5th Putrajaya International Conference On Children, Women, Elderly And People With Disabilities 2018, |
| 2018 | Fairclough's Critical Discourse Analysis (CDA) of television advertising production in selected OIC countries. In: IAFOR International Conference on Global Studies (GLOBAL2018),, |
| 2018 | Fairclough's critical discourse analysis of television advertising production in selected OIC countries. In: The IAFOR International Conference on the City The IAFOR International Conference on Global Studies, |
| 2018 | Integrated marketing communication: an insight into its evolution. In: ICA Regional Conference 2018:"Media Transformation: Shifting Paradigms & Global Challenges", |
| 2018 | Social media, Islam and ethics: a study of instagram use by students of a public university in Malaysia. In: International Conference On "Religion, Culture And Governance In The Contemporary World" (ICRCG2018), |
| 2017 | A comparative case study of refugees from Myanmar and Pakistan and their media use in Malaysia: a uses and gratifications perspective. In: International Conference on Forced Migration and Refugee Studies: Issues and Shifting Paradigms (ICMR 2017), |
| 2017 | A uses and gratifications perspective on media use by refugees from Myanmar and Pakistan in Malaysia. In: International Conference on Forced Migration and Refugee Studies: Issues and Shifting Paradigms (ICMR 2017), |
| 2017 | An examination of television advertising production in selected OIC countries using a hierarchy of influences model. In: 8th Global Islamic Marketing Conference 2017, |
| 2017 | Muslim culture and marketing communication. In: Marketing Culture and Marketing Communication, |
| 2017 | Social media, youths and ethics. In: OIC Cultural Week: Global Cultural Program and Value Based leadership Training: Youth Cultural Empowerment Program, |
| 2017 | Television advertising regulations in Malaysia and the salience of ideals: the agenda-setting stance for nation building. In: MediAsia2017, |
| 2017 | The Islamic embrace of advertising: a study of TV advertising frameworks of selected OIC countries using the hierarchy of influences model. In: 8th Global Islamic Marketing Conference 2017, |
| 2016 | Advertisements as reflections of ideals:Shari'ah-compliant advertisements for the Muslim target audience. In: International Seminar on Islamic Advertising 2016 (ISIA2016), |
| 2015 | Islam and advertising: the ideal stakeholder perspective. In: 1st International Conference on Innovative Communication and Sustainable Development in ASEAN, |
| 2015 | The facets model of effects and Islam in integrated marketing communication: the case of Gubugklakah in Indonesia. In: 2nd International Corporate and Marketing Communication in Asia Conference (ICMCAC), |
| 2015 | The lavidge and steiner hierarchy of effects model for advertising: a framework of Islamic advertising. In: 6th Global Islamic Marketing Conference, |
| 2014 | Islamic advertising: celebrating perfect moral vision. In: i-COME'14, |
| 2014 | Islamic Advertising: the Academic Viewpoint. In: International Seminar on Islamic Advertising 2014, |
| 2013 | A semiotic analysis of print advertisements in the Malaysian General Elections 2013 Campaign. In: International GE 13 Seminar, |
| 2012 | A multiple stakeholder perspective of the television advertising production process in Malaysia. In: International Conference on Communication and Media 2012 (i-COME12), |
| 2012 | A semiotic analysis of 'individualism' and 'collectivism': the Global Bersih 3.0 website. In: Seminar on Youth, Media and Politics: New Identity 2012, |
| 2011 | Narratives of Malaysian identity: the Petronas television commercials of Yasmin Ahmad. In: Film and Media 2011: First Annual London Film and Media Conference, |
| 2011 | The 'Moral Panics' behind television advertising regulation in Malaysia. In: Seminar on New Media and Islamic Issues: Challenges and Opportunities, |
| 2011 | The role of communication in Nation Building: television advertising and acceptance in Malaysia. In: International Conference on Media and Communication Mention 2011: Communication and Transformation-progress and Paradox, |
| 2010 | The 'moral panics' behind television advertising regulations in Malaysia. In: Moral Panics in the Contemporary World Conference 2010, |
Book
Book Section
| | |
| --- | --- |
| 2022 | Disruptive innovation on websites: the case of Airbnb and Netflix. In: Communication and Media Centre (COMET), ISBN: 9789671987704, pp. 82-111 |
| 2019 | Embracing with love. In: Seri Kembangan, Selangor, ISBN: 978-983-2423-70-6, pp. 177-191 |
| 2017 | A string of phenomena : meta-ethnographic synthesis of qualitative studies and reviews of the advertising campaign of the 13th General Election in Malaysia. In: Routledge, ISBN: 9781138908307, pp. 165-178 |
| 2015 | A semiotic analysis of 'Individualism' and 'Collectivism': The Global Bersih 3.0 Website. In: UNIMAP, ISBN: 978-967-0922-07-2, pp. 29-41 |
| 2015 | The young Malaysian voter. In: Penerbit Universiti Malaysia Perlis, ISBN: 978-967-0922-07-2, pp. 1-25 |
| 2015 | The young Malaysian voter. In: Penerbit Universiti Malaysia Perlis, ISBN: 978-967-0922-07-2, pp. 1-25 |
| 2011 | The 'moral panics' behind television advertising regulation in Malaysia. In: IIUM Press, ISBN: 9789674181796, pp. 167-178 |
| 2011 | The 'moral panics' behind television advertising regulations in Malaysia. In: IIUM Press, ISBN: 9789674181796, pp. 167-178 |