Staff Directory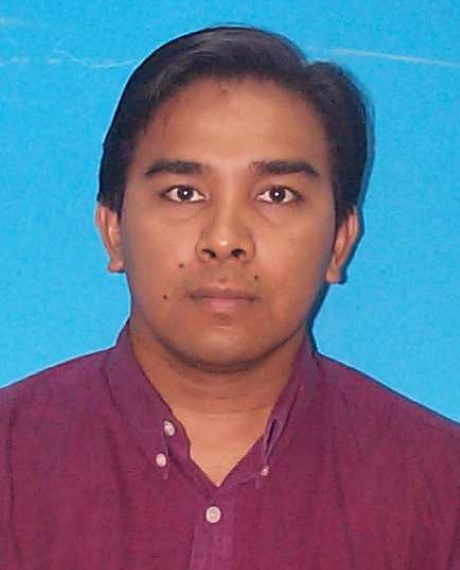 Academic Qualification
Doctor of Philosophy - Doctor of Philosophy, Universiti Sains Malaysia (USM)
Master of Science in Integrated Construction Project Management - Masters Degree, Universiti Teknologi MARA (UiTM)
Bachelor of Architecture - Bachelor Degree, Temple University, Philadelphia
Sufian Bin Hamat (Dr.)
Assistant Professor
IIUM Gombak Campus
KULLIYYAH OF ARCHITECTURE AND ENVIRONMENTAL DESIGN
---
Expert Profile
He is currently an Assistant Professor in the Department of Architecture. He started his career in the field of Architecture in 1995 as a project architect at one of the public consultancy firms. As an architect he has successfully completed several housing and commercial projects providing him with a good experience in building design and construction. Towards the end of 1998, he made a transition into the academic field when he joined the Department of Architecture at IIUM two years after its establishment in 1996. He pursued his Master's degree in Construction and Project Management in 1999 and after completing his Ph.D in 2012, he has developed a niche interest in the area of Commercial Building Planning and Design and Public Architecture with particular concerns on the design and development of Public Spaces, Building and Facilities to facilitate public needs for leisure.
He has also successfully participated and completed some research consultancies undertaken by the business arm of the kulliyyah formerly known as Centre for Built Environment over the years. Among his most notable involvement was the preparation of the "Master Plan for Kota Bharu Bandar Raya Islam" for local authority of Kota Bharu (MPKB BRI) where he assumed the role as the project manager for the research project. He has also presented papers in international conferences and written academic papers on topics related to his niche interest.
In the Department of Architecture he is an experienced lecturer who has practically taught all levels of students enroll in both B.Sc. in Architecture and Bachelor of Architecture focusing on design studio and basic construction courses. He has also assumed many advisory roles over the years in the department where he had assisted students in many design competitions and was the academic advisor for the department for two consecutive terms, 2013 and 2014. His extensive involvement with students' programmes and activities has encouraged him to become a Fellow of the Mahallah in the early years and at present he has progressed to be the Principal of one of the Mahallahs in IIUM.
Area of Specialisation
Engineering Tech ~ Applied Sciences And Technologies ~ Construction and Project Management ~ Other Construction and Project Management n.e.c.
Research Projects
Completed
On-Going
| | |
| --- | --- |
| 2012 - Present | Gallery |
| 2011 - Present | RU 2011: Consideration of Nature and Natural Context in the Design of Shopping Mall as A New Public Place for Leisure |
Publications
Article
Conference or Workshop Item
Book
| | |
| --- | --- |
| 2021 | MASJID LAMA BATU 6, BATU 6 JALAN GOMBAK, 53100 KUALA LUMPUR, SELANGOR MALAYSIA. Department of Architecture, Kulliyyah of Architecture and Environmental Design, International Islamic University Malaysia, ISBN: ISBN 978-967-25996-3-0 |
| 2021 | MASJID LAMA BATU 6, BATU 6 JALAN GOMBAK, 53100 KUALA LUMPUR, SELANGOR MALAYSIA. Department of Architecture, Kulliyyah of Architecture and Environmental Design, International Islamic University Malaysia, ISBN: ISBN 978-967-25996-3-0 |
| 2021 | TURATH: Islamic Architectural Heritage 2021. Department of Architecture, Kulliyyah of Architecture and Environmental Design, International Islamic University Malaysia, ISBN: 978-967-25996-0-9 |
| 2021 | TURATH: Islamic Architectural Heritage 2021. Department of Architecture, Kulliyyah of Architecture and Environmental Design, International Islamic University Malaysia, ISBN: 978-967-25996-0-9 |
| 2016 | Dimensions of Masjid architecture: perspectives and writings in theory and design. Kulliyyah of Architecture and Environmental Design, IIUM, ISBN: 978-983-3142-33-0 |
Book Section
| | |
| --- | --- |
| 2019 | The identity of Islam in project development and the public realm: resisting global mimicry and returning to contextualised inventiveness. In: Springer, ISBN: 9789811375835, pp. 299-317 |
| 2016 | The masjid in modernity: Form, space and syntax. In: MPH Group Printing (M) Sdn Bhd, ISBN: 978-983-3142-33-0, pp. 23-36 |
| 2016 | The masjid in modernity: Form, space and syntax. In: MPH Group Printing (M) Sdn Bhd, ISBN: 978-983-3142-33-0, pp. 23-36 |
| 2011 | Changes in public life and its impact on public places . In: IIUM Press, ISBN: 9789674180331, pp. 71-76 |
| 2011 | Public space for experiencing public life. In: IIUM Press, ISBN: 9789674180331, pp. 66-70 |
| 2011 | Shopping mall as a place of leisure . In: IIUM Press, ISBN: 9789674180331, pp. 77-82 |