Staff Directory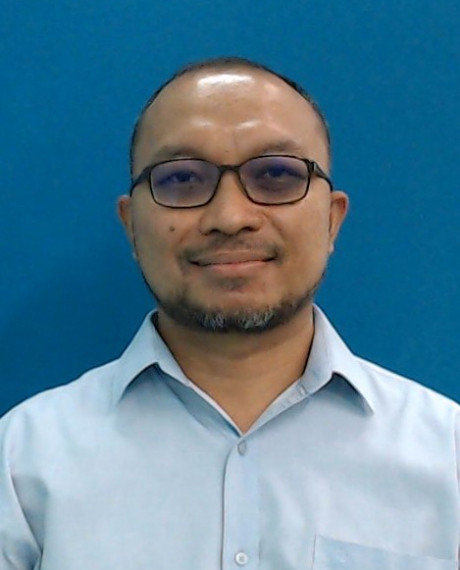 Academic Qualification
Doctor of Philosophy (Electrical Engineering) - Doctor of Philosophy, Vanderbilt University
Computer & Information Engineering - Masters Degree, International Islamic University Malaysia
Bachelor of Engineering - Bachelor Degree, Vanderbilt University
Shahrul Na'im Bin Sidek (Prof. Dr.)
Professor
IIUM Gombak Campus
KULLIYYAH OF ENGINEERING

Other's position:
Deputy Dean, Centre for Postgraduate Studies
---
Expert Profile
Shahrul Na'im Sidek, a senior member of IEEE, received his B.E. and Ph.D. degrees from Vanderbilt University, USA, in 1998 and 2008 respectively in Electrical Engineering.
He is currently an Associate Professor with the Department of Mechatronics Engineering, Faculty of Engineering. He is also currently serving the Centre for Postgraduate Studies, IIUM as a Deputy Dean who overlooks, amongst others, into the post graduate research-related policies, online systems and student in the university.
Passionate about teaching. In 2012, he won the prestigious Best Teacher Award at the university level and another award on the Creativity and Innovation on E-Learning Content Delivery.
He is actively engaged in research related to the design and development of electromechanical system, and human-machine interface, in particular applied to robot-assisted rehabilitation platform. His research is also focusing on emotion detection using different modalities.
Area of Specialisation
Engineering Tech ~ Engineering And Technology ~ Biomedical Engineering ~ Rehabilitation
Engineering Tech ~ Engineering And Technology ~ Agricultural Engineering ~ Mechanisation System - Modeling and control of human centered electromechanical systems
Engineering Tech ~ Engineering And Technology ~ Electrical and Electronic Engineering ~ Robotics and Mechatronics - Modeling and control of nonholonomic mobile robot
Teaching Responsibilities
| | |
| --- | --- |
| ANALOG ELECTRONICS | 2017/2018 2014/2015 2013/2014 2012/2013 2011/2012 |
| Biomedical instrumentation | 2017/2018 |
| CONTROL SYSTEMS I | 2022/2023 2021/2022 2020/2021 2019/2020 2018/2019 |
| ELECTRICAL MACHINES | 2017/2018 |
| Electronic Instrumentation and Design | 2018/2019 |
| ELECTRONICS INSTRUMENTATION DESIGN | 2018/2019 2016/2017 2015/2016 2014/2015 2013/2014 |
| INSTRUMENTATION AND MEASUREMENTS | 2010/2011 2009/2010 2008/2009 |
| LINEAR ALGEBRA & VECTOR CALCULUS | 2002/2003 2001/2002 |
| MECHATRONICS ENGINEERING LAB I | 2017/2018 |
| MECHATRONICS ENGINEERING LAB II | 2022/2023 2021/2022 2020/2021 2019/2020 2018/2019 |
| MECHATRONICS ENGINEERING LAB III | 2012/2013 2011/2012 |
| MECHATRONICS ENGINEERING LAB IV | 2012/2013 2011/2012 2010/2011 2009/2010 2008/2009 |
| MECHATRONICS LAB III | 2013/2014 |
| MICROCONTROLLERS BASED DESIGN | 2002/2003 |
| MICROPROCESSOR BASED SYSTEMS | 2010/2011 2009/2010 2008/2009 |
| MODELING AND SIMULATION | 2017/2018 2016/2017 2015/2016 2013/2014 2012/2013 |
| PROJECT 1 | 2021/2022 2020/2021 2019/2020 2018/2019 |
| Project II | 2020/2021 2019/2020 |
| SIGNAL AND SYSTEMS ANALYSIS | 2002/2003 2001/2002 |
| SIGNALS AND SYSTEMS | 2002/2003 2001/2002 |
| SIGNALS AND SYSTEMS (LAB) | 2003/2004 2002/2003 |
| SYSTEM DYNAMICS | 2012/2013 2011/2012 2010/2011 2009/2010 |
| SYSTEMS DYNAMICS AND CONTROL | 2020/2021 2019/2020 2018/2019 |
Research Projects
Completed
| | |
| --- | --- |
| 2019 - 2022 | Study of Thumb Attitude Relationship to Extrinsic Musculature Characterizations using High Density Surface Electromyogram Signals |
| 2017 - 2022 | Adaptive Impedance Control Scheme for Upper Extremity Training Platform using Discrete-Event System Theory |
| 2017 - 2020 | Design and Control of an Ionic Polymer Metal Composite (IPMC) Based Artificial Muscle using Biosignals. |
| 2016 - 2017 | National Survey of Research and Development (R&D) 2016 |
| 2015 - 2019 | Novel Adaptive Impedance Control for Post-Stroke Rehabilitation Platform based on Hybrid Automata and Neuro-Fuzzy Inference System Formalism |
| 2014 - 2016 | Nature-Inspired Parametric Analysis of Driver's Spinal Response to Steering Vibration Impact for Electric Vehicle Steering System |
| 2014 - 2017 | Real Time Detection of Human Affective State for Human Robot Interaction |
| 2014 - 2018 | Performance Analysis of Novel Speech Based Psychological Assessment Tool for Assisting Clinicians |
| 2014 - 2017 | Investigation of Thumb-tip Force Prediction Based on Hill's Muscle Model using Noninvasive Electromyography and Ultrasound Signals |
| 2014 - 2018 | Development of Intelligent Stand Fan |
| 2014 - 2017 | Predicting Mental States of Human Brain using Spatiotemporal Multi-Voxel Pattern Recognition |
| 2014 - 2018 | Novel Method in Fabrication of Micro Magnetometer for Low Magnetic Field Detection |
| 2013 - 2016 | Prototype Upscaling of Robot-Assisted Rehabilitation Platform for Upper Extremity |
| 2013 - 2016 | Energy Based Analysis of Human Affective State Detection for Human Robotic Interaction |
| 2012 - 2014 | Thumb-tip Trajectory Analysis |
| 2012 - 2014 | Mapping of Human Arm Impedance Characteristics in Spatial Movements to Control Power Assist Aid for Disable People |
| 2012 - 2015 | Modeling of in the loop emotion recognizer for robot assisted rehabilitation control |
| 2012 - 2014 | Design and Development of Intelligent Two-Wheeled Wheelchair for Disabled |
| 2011 - 2015 | A New Orthogonal Projection Based Parametric Modelling Technique for ECG Signal Analysis |
| 2011 - 2016 | Design and Control of Lower-Limb Power Exoskeleton for Human Motion Enhancement |
| 2011 - 2012 | Thumb-tip force Estimation and Analysis |
| 2010 - 2012 | Real-time Affect Detection for Adaptive Control of Robot-Assisted Rehabilitation |
| 2009 - 2011 | Development of Portable Non-invasive Electromyogram Measurement System for Robotic Applications |
On-Going
| | |
| --- | --- |
| 2022 - Present | Influence of robot?s personalized cues on behavioral profile towards the development of novel engagement model for Autism Spectrum Disorder children in robot-assisted therapy |
| 2022 - Present | Formulation of Transfer Learning to Muscle Spasticity Characteristics Model for Quantifying the Clinical Assessment of Neurological Disorder Patients. |
| 2020 - Present | Explication of social cues on persuasive robots for mental health support among Malaysian youth |
| 2020 - Present | ANALYSIS ON THE CORRELATION BETWEEN PIEZOELECTRIC VOLTAGE SIGNAL AND RESPIRATORY RATE(RR) AND HEART RATE(HR) FOR STRESS DETECTION AMONG YOUNG ADULTS |
| 2019 - Present | Safe Single COBOT for Therapist Assistance in Upper Limb Rehabilitation |
| 2019 - Present | Investigation of the correlation between thermal pattern from multi-view face images and the affective states of ASD children (Project 1) |
| 2019 - Present | Study of the efficacy of emotion-based robotic system in early intervention training of ASD children (Project 3) |
| 2018 - Present | Analysis of static tactile graphics perception of the visually impaired persons towards the development of refreshable tactile graphic display devices. |
| 2018 - Present | Robotics collaboration for terrain mapping and motion enhancement. |
| 2018 - Present | Analysis of Automatic Depression Detection using Speech-based Heart Rate Detection and Higher-Order Spectral Speech Features for Depression Pre-Screening. |
| 2016 - Present | Analytical Modeling of Relationship Between Frontal Facial Thermal Imprint and Affective States In Human Machine Interaction for Children with Brain Malformation |
| 2016 - Present | A Smart Assistive System for Vision Impairment: Software and Hardware Prototype |
| 2016 - Present | Investigation on the Effect of Walking and Running Power-Exoskeleton on the Lower Limbs of the User |
| 2015 - Present | Assembly of Ingenious Automatic Satellite Signal Tracking System for Maritime Vessel |
| 2015 - Present | Empirical Study of the Effect of Merging Lane Length on Motorcyclist Head Check Behavior during Merging in Traffic ? Urban Expressway |
| 2014 - Present | AUTONOMOUS SYSTEMS AND ROBOTICS RESEARCH UNIT |
| 2011 - Present | IIUM STRATEGIC TECHNOLOGIES AND ENGINEERING UNIT (ISTEU) |
| 2010 - Present | Production of a Prototype Sim-heart apparatus (IIUM Sim-Heart) for Central Venous Pressure (CVP) line insertion and monitoring |
Award & Recognition
| | | |
| --- | --- | --- |
| 11 Sep, 2015 | IRIIE2013: AR.2R : Automatic Rehabilitation to Recovery System (Bronze) - IIUM | University |
| 12 Jun, 2014 | IRIIE2014: Non-Invasive, Non-Contact Emotion Identification System (Bronze) - IIUM | University |
| 06 Dec, 2013 | Award for 15 Years of Service - IIUM | University |
| 20 Feb, 2013 | IRIIE2013: EMG-Controlled Robotic Thumb (Bronze) - IIUM | University |
| 20 Feb, 2013 | IRIIE2013: Smart Robot-Assisted Rehab Platform With Real-Time Affect Recognizer (Silver) - IIUM | University |
| 28 Jun, 2012 | IIUM-Quality Day 2012: Best Teachers Award (Technical) - IIUM | University |
| 21 Feb, 2012 | IRIIE2012: Robot-Aided Upper Limb Rehabilitation Platform (BRONZE) - IIUM | University |
| 09 Feb, 2011 | IRIIE2011: Development of Identification System for Early Warning of Fruit Flies (SILVER) - IIUM | University |
| 31 Jan, 2010 | IIUM E-Learning Awards 2009 (Most Creative and Innovative User : 2nd place) - IIUM | University |
| 26 Jan, 2010 | IRIIE2010: A Portable Myoelectric-Robotic System to Prevent Muscle Stiffness and Numbness (SILVER) - IIUM | University |
| 26 Jan, 2010 | IRIIE2010 : Affordable Unmanned Aerial Vehicle Aircraft for Surveillance (BRONZE) - IIUM | University |
Publications
Article
| | |
| --- | --- |
| 2022 | Analysis of High-Density Surface Electromyogram (HD-sEMG) signal for thumb posture classification from extrinsic forearm muscles. Cogent Engineering, 9 (1) pp. 1-19 |
| 2022 | Music and sound-based intervention in autism spectrum disorder: a scoping review. Psychiatry Investigation, 19 (8) pp. 626-636 |
| 2022 | The current practices and challenges of a community based early intervention centre for ASD children in Malaysia. Journal of Curriculum and Teaching, 11 (8) pp. 97-108 |
| 2021 | Technology-assisted emotion recognition for autism spectrum disorder (ASD) children: a systematic literature review. IEEE Access, 9 () pp. 33638-33653 |
| 2021 | The classification of movement intention through machine learning models: the identification of significant time-domain EMG features. PeerJ Computer Science, 7 () pp. 1-17 |
| 2021 | Translation, validation and cross-cultural adaptation of the Malay Emotion Regulation Checklist (ERC-M): a preliminary study. Medical Journal of Malaysia, 76 (5) pp. 680-684 |
| 2020 | Implementation of wavelet analysis on thermal images for affective states recognition of children with autism spectrum disorder. IEEE Access, 8 () pp. 120818-120834 |
| 2020 | Muscle tone level classification based on upper-limb impedance model. International Journal of Mechanical Engineering and Robotics Research, 9 (1) pp. 122-129 |
| 2019 | Clasp-knife model of muscle spasticity for simulation of robot-human interaction. IEEE Access, 7 () pp. 1355-1364 |
| 2019 | Objective analysis of muscle spasticity level in rehabilitation assessment. International Journal of Integrated Engineering, 11 (3) pp. 223-231 |
| 2018 | Mean of correlation method for optimization of affective states detection in children. IEEE Access, 6 () pp. 68487-68497 |
| 2018 | Thumb-tip force orediction based on hill's muscle model using electromyogram and ultrasound signal. International Journal of Computational Intelligence Systems, 11 (1) pp. 238-247 |
| 2018 | Thumb-tip force prediction based on hill's muscle model using electromyogram and ultrasound signal. International Journal of Computational Intelligence Systems, 11 (1) pp. 238-247 |
| 2016 | A modeling study by artificial neural network on process parameter optimization for silver nanoparticle production. ARPN Journal of Engineering and Applied Sciences, 11 (20) pp. 1-6 |
| 2016 | Development of emotional state model using electromagnetic signal information for rehabilitation robot. International Journal of Computational Intelligence Systems, 9 (1) pp. 65-79 |
| 2016 | Development of emotional state model using electromagnetic signal information for rehabilitation robot. International Journal of Computational Intelligence Systems, 9 (1) pp. 65-79 |
| 2016 | Emotion detection from thermal facial imprint based on GLCM features. ARPN Journal of Engineering and Applied Sciences, 11 (1) pp. 345-350 |
| 2016 | Estimation of continuous thumb angle and force using electromyogram classification. International Journal of Advanced Robotic Systems, 13 (5) pp. |
| 2015 | Development and control of a 3DOF upper-limb robotic device for patients with paretic limb impairment. ARPN Journal of Engineering and Applied Sciences, 10 (23) pp. 17356-17362 |
| 2015 | Hybrid automata system for emotion embodiment in upper extremity rehabilitation system . Information Engineering Express, 1 (2) pp. 11-20 |
| 2015 | Sensory and control system for smart fan. International Journal of Control, Automation and Systems, 4 (3) pp. 1-6 |
| 2014 | Implementation of wheelchair motion control based on electrooculography using simulation and experimental performance testing. Applied Mechanics and Materials, 554 () pp. 551-555 |
| 2013 | Development of wheel-less snake robot with two distinct gaits and gait transition capability. International Journal of Automation and Computing , 10 (6) pp. 534-544 |
| 2013 | Exploiting wheel slips of mobile robots to improve navigation performance. Advanced Robotics, 27 (8) pp. 627-639 |
| 2013 | Neuro-based thumb-tip force and joint angle modeling for development of prosthetic thumb control. International Journal of Advanced Robotic Systems, 10 () pp. 1-8 |
| 2013 | Physiological signal – based Engagement Level Analysis under fuzzy framework. Applied Mechanics and Materials, 373-35 () pp. 1768-1775 |
| 2012 | A hybrid controller with Chedoke-McMaster stroke assessment for robot-assisted rehabilitation. Procedia Engineering, 41 () pp. 629-635 |
| 2012 | Affective-model based high level controller for human-robot applications. Procedia Engineering, 41 () pp. 812-818 |
| 2012 | Controller design of unicycle mobile robot. IIUM Engineering Journal, 13 (2) pp. 176-197 |
| 2012 | Surface Electromyography (sEMG)-based thumb-tip angle and force estimation using artificial neural network for prosthetic thumb. Procedia Engineering, 41 () pp. 650-656 |
| 2007 | Improving maneuverability of wheeled mobile robots by exploiting lateral slip. WSEAS Transactions on Systems , () pp. (1-4) |
| 2007 | Integrating actuator fault and wheel slippage detections within FDI framework. WSEAS Transactions on Systems , 6 (2) pp. 298-303 |
| 2003 | Parameter estimation of multicomponent transient signals using deconvolution and ARMA modelling techniques. Mechanical Systems and Signal Processing, 17 (6) pp. 1201-1218 |
| 2001 | Design and implementation of DSP-based intelligent controller for automobile braking system. IIUM Engineering Journal, 2 (1) pp. 1-12 |
Conference or Workshop Item
| | |
| --- | --- |
| 2021 | Auditory brainstem response using psychological task in Autism Spectrum Disorder (ASD) children. In: International Evoked Response Audiometry Study Group Biennial Symposium 2021, |
| 2021 | Evaluation of sound-working memory therapy intervention in Autism Spectrum Disorder (ASD) children using Auditory Brainstem Response (ABR) sensory gating. In: International Evoked Response Audiometry Study Group Biennial Symposium 2021, |
| 2021 | Suppression Distortion Product Otoacoustic Emission (Suppression DPOAE) using Various Contralateral Suppressors among Autism Spectrum Disorder Children. In: International Evoked Response Audiometry Study Group Biennial Symposium 2021, |
| 2020 | Classifying motion intention from EMG signal: A kNN approach. In: 2019 7th International Conference on Mechatronics Engineering (ICOM) 2019, |
| 2020 | Development of gripping assistive device for training system. In: 2019 7th International Conference on Mechatronics Engineering (ICOM) 2019, |
| 2020 | Modules of interaction for ASD children using rero robot (Humanoid). In: 7th International Conference on Mechatronics Engineering (ICOM) 2019, |
| 2020 | Tactile graphics exploration studies using fingertip tracking based on colour markers detection for visually impaired people. In: 2019 7th International Conference on Mechatronics Engineering (ICOM) 2019, |
| 2019 | GLCM correlation approach for blood vessel identification in thermal image. In: 2018 IEEE EMBS Conference on Biomedical Engineering and Sciences (IECBES 2018), |
| 2019 | Inter-rater and intra-rater reliability of quantitative upper limb spasticity evaluation based on modified Ashworth scale tool. In: 2018 IEEE EMBS Conference on Biomedical Engineering and Sciences )IECBES 2018), |
| 2019 | Robot selection in robotic intervention for ASD children. In: 2018 IEEE EMBS Conference on Biomedical Engineering and Sciences )IECBES 2018), |
| 2018 | A hybrid automata framework for an adaptive impedance control of a robot-assisted training system. In: The 6th International Conference on Robot Intelligence Technology and Applications, |
| 2018 | Assistive-as-needed strategy for upper-limb robotic systems: A preliminary evaluation of the impedance control architecture. In: International Conference on Innovative Technology, Engineering and Sciences 2018 (iCITES 2018), |
| 2018 | Harnessing bio-signals for advanced man-machine applications. In: International Conference on Innovative Technology, Engineering and Sciences, |
| 2018 | Interactive robotic platform for education and language skill rehabilitation. In: 4th IEEE International Conference on Smart Instrumentation, Measurement and Applications, ICSIMA 2017, |
| 2017 | Assessment of upper limb muscle tone level based on estimated impedance parameters. In: IEEE-EMBS Conference of Biomedical, Engineering and Sciences (IECBES 2016), |
| 2017 | Assistive-as-needed strategy for upper-limb robotic systems: An initial survey. In: 6th International Conference on Mechatronics - ICOM'17, |
| 2017 | EMG based classification of thumb posture using portable thumb training system. In: 2016 IEEE EMBS Conference on Biomedical Engineering and Sciences (IECBES), |
| 2017 | Estimation of thumb-muscle length by ultrasound on portable thumb training system. In: 2017 IEEE International Conference on Mechatronics and Automation (ICMA), |
| 2017 | Hottest pixel segmentation based thermal image analysis for children. In: 2016 IEEE EMBS Conference on Biomedical Engineering and Sciences (IECBES), |
| 2017 | Mechanical impedance modeling of human arm: a survey. In: 3rd International Conference on Mechanical, Automotive and Aerospace Engineering 2016 (ICMAAE'16), |
| 2017 | Modified Ashworth Scale (MAS) integrated adaptive impedance control framework for upper extremity training platform. In: 2017 IEEE International Conference on Mechatronics and Automation (ICMA), |
| 2017 | Modified Ashworth Scale (MAS) model based on clinical data measurement towards quantitative evaluation of upper limb spasticity. In: 6th International Conference on Mechatronics - ICOM'17, |
| 2017 | Role of gradient echo sequence in delineation of Thenar muscles anatomy. In: The 5th International Congress on Magnetic Resonance Imaging, |
| 2016 | Estimation of upper limb impedance parameters using recursive least square estimator. In: 6th International Conference on Computer and Communication Engineering (ICCCE 2016), |
| 2016 | Modelling and optimization of process parameters for silver nanoparticles synthesis: A comparison between response surface methodology and artificial neural network. In: 4th International Conference on Biotechnology Engineering 2016 (ICBioE 2016), |
| 2016 | Portable thumb training system for EMG signal measurement and analysis. In: 6th International Conference on Computer and Communication Engineering (ICCCE 2016), |
| 2016 | Role of ultrasound in the evaluation of thenar muscles length. In: The 47th Annual Congress of Korean Society of Ultrasound in Medicine : KSUM Open 2016, |
| 2016 | Signal processing of EMG signal for continuous thumbangle estimation. In: 41st Annual Conference of the IEEE Industrial Electronics Society -IECON 2015, |
| 2016 | Texture descriptors based affective states recognition- frontal face thermal image. In: 2016 IEEE-EMBS Conference on Biomedical Engineering and Sciences, IECBES 2016 (IECBES), |
| 2015 | EMG based classification for continuous thumb angle and force prediction. In: 2015 IEEE International Symposium on Robotics and Intelligent Sensors (IEEE IRIS20I5), |
| 2015 | Fuzzy logic based intelligent temperature controller for cassava post-harvest storage system. In: International Conference on Artificial Intelligence, Electrical & Electronics Engineering (AIEE'15), |
| 2015 | Implementation of GLCM features in thermal imaging for human affective state detection. In: 2015 IEEE International Symposium on Robotics and Intelligent Sensors, |
| 2015 | Intelligent trajectory conversion and inverse dynamic control of a 3-DOF neuro-rehabilitation platform . In: 2015 10th Asian Control Conference (ASCC 2015), |
| 2015 | Non-invasive assessment of affective states on individual with autism spectrum disorder: a review. In: International Conference for Innovation in Biomedical Engineering and Life Sciences (ICIBEL2015), |
| 2015 | Signal processing of EMG signal for continuous thumb-angle estimation. In: 41st Annual Conference of the IEEE Industrial Electronics Society, |
| 2015 | Thermal imaging based affective state recognition. In: 2015 IEEE International Symposium on Robotics and Intelligent Sensors (IEEE IRIS20I5), |
| 2014 | A gaming-based system for stroke patients physical rehabilitation. In: 2014 IEEE CONFERENCE ON BIOMEDICAL ENGINEERING AND SCIENCES, |
| 2014 | Adaptive hybrid impedance control for a 3DOF upper limb rehabilitation robot using hybrid automata. In: 2014 IEEE Conference on Biomedical Engineering and Sciences (IECBES 2014), |
| 2014 | Affective state classification using Bayesian classifier. In: 2014 Fifth International Conference on Intelligent Systems, Modelling and Simulation (ISMS 2014), |
| 2014 | Electromagnetic based emotion recognition using ANOVA feature selection and bayes network. In: 2014 IEEE Conference on Biomedical Engineering and Sciences (IECBES 2014), |
| 2014 | Emotion embodiment in robot-assisted rehabilitation system using hybrid automata. In: 2014 IIAI 3rd International Conference on Advanced Applied Informatics, |
| 2014 | Independent Joint Control of a 3-DOF Robotic System Using PI Controller. In: International Conference on Computer and Communication Engineering (ICCCE 2014), |
| 2014 | Mathematical modeling and trajectory planning of hand finger movements. In: UKSim-AMSS 1st International Conference on Systems Informatics, Modelling and Simulation, |
| 2014 | Non-invasive, non-contact based affective state identification. In: 2014 IEEE Symposium on Computer Applications & Industrial Electronics (ISCAIE), |
| 2013 | Integrated design, modeling and analysis of a two-wheeled wheelchair for disabled . In: IIUM Research, Invention and Innovation Exhibition 2013, |
| 2013 | Integrated design, modelling and analysis of two-wheeled wheelchair for disabled. In: 16th International Conference on Climbing and Walking Robots and the Support Technologies for Mobile Machines (CLAWAR'13), |
| 2013 | Mechanical design and simulation of wwo-Wheeled wheelchair using solidworks. In: 5th International Conference on Mechatronics (ICOM'13), |
| 2012 | A high-level controller for robot-assisted rehabilitation based on Chedoke-McMaster Stroke Assessment. In: International Conference on Computer and Communication Engineering (ICCCE 2012), |
| 2012 | A snake robot with mixed gaits capability. In: The 4th KKU International Engineering Conference 2012 (KKU-IENC 2012), |
| 2012 | Analysis of engagement factor in trajectory tracking-based experiment. In: International Conference on Computer and Communication Engineering (ICCCE 2012), |
| 2012 | Development of EMG measurement system to control mobile robot using frontalis and zygomaticus major muscles. In: IEEE EMBS International Conference on Biomedical Engineering and Sciences 2012, |
| 2012 | Electromyography (EMG)-based thump-tip force estimation for prosthetic thumb. In: International Conference on Computer and Communication Engineering (ICCCE 2012), |
| 2012 | Mapping of EMG signal to hand grip force at varying wrist angles. In: IEEE EMBS International Conference on Biomedical Engineering and Sciences 2012, |
| 2012 | Measurement system to study the relationship between forearm EMG signals and hand grip force. In: International Conference on Biomedical Engineering (ICoBE2012), |
| 2012 | Robotic platform to assist in the upper extremity rehabilitation. In: FBSU-UVSQ-IIUM Workshop: Interactive Robotic Assistance for the Physically Challenged, |
| 2011 | Development of EMG circuit to study the relationship between Flexor Digitorum Superficialis muscle activity and hand grip strength. In: 2011 4th International Conference on Mechatronics: Integrated Engineering for Industrial and Societal Development (ICOM 2011), |
| 2011 | Dynamic modeling and verification of unicycle mobile robot system. In: 4th International Conference on Mechatronics (ICOM'11), |
| 2010 | A portable myoelectric robotic system for light exercise among bedridden and wheelchair bound individuals. In: 2010 IEEE Control and System Graduate Research Colloquim (ICSGRC), |
| 2010 | A portable myoelectric-robotic system to prevent muscle stiffness and numbness. In: IIUM Research, Innovation & Invention Exhibition (IRIIE 2010), |
| 2010 | Affordable unmanned aerial vehicle aircraft for surveillance. In: IIUM Research, Innovation & Invention Exhibition (IRIIE 2010), |
| 2010 | Tracking control for nonholonomic wheeled mobile robot with wheel slip dynamics. In: Proceedings of the ASME Dynamic Systems and Control Conference 2009, DSCC2009, |
| 2009 | Modeling and control of a nonholonomic wheeled mobile robot with wheel slip dynamics. In: IEEE Symposium on Computational Intelligence in Control and Automation (CICA 2009), |
| 2008 | Dynamic modeling and control of nonholonomic mobile robot with lateral slip. In: Third International Conference on Systems 2008 (ICONS 08), |
| 2008 | Inclusion of wheel slips in mobile robot modelling to enhance robot simulator performance. In: 3rd International Conference on Mechatronics (ICOM 08), |
| 2001 | Hardware implementation of intelligent braking system. In: Proceeding of the First International Conference on Mechatronics (ICOM'01), |
| 2000 | Design of intelligent braking system. In: Proceedings TENCON 2000, |
| 2000 | Design of intelligent multifinger gripper for a robotic arm using a DSP-based fuzzy controller. In: IEEE Region 10 Annual International Conference, Proceedings/TENCON, |
| 2000 | Performance evaluation of the deconvolution techniques used in analyzing multicomponent transient signals. In: Proceedings TENCON 2000, |
Book
| | |
| --- | --- |
| 2018 | National survey of Research and Development in Malaysian 2016. Ministry of Science, Technology and Innovation (MOSTI), ISBN: |
| 2017 | Development of a myoelectric interface for indirect hand grip force and wrist angle measurement/analysis. IIUM Press, International Islamic University Malaysia, ISBN: 978-967-418-477-3 |
| 2017 | Development of affective states model based on thermal imaging. IIUM Press, ISBN: 978-967-418-474-2 |
| 2017 | Development of discrete event system (DES)-based controller. IIUM Press, International Islamic University Malaysia, ISBN: 978-967-418-475-9 |
| 2017 | EMG based continuous thumb-tip force model for prostheses design. IIUM Press, International Islamic University Malaysia, ISBN: 978-967-418-472-8 |
| 2017 | In-the-loop emotion recognition system for Human Machine Interaction (HMI). IIUM Press, International Islamic University Malaysia, ISBN: 978-967-418-473-5 |
| 2017 | Upper-limb impedance parameters-based model for motor recovery. IIUM Press, International Islamic University Malaysia, ISBN: 978-967-418-476-6 |
| 2011 | Mechatronics book series: System design and signal processing (volume 2) . IIUM Press, ISBN: 9789674181321 |
| 2009 | Dynamic modeling and control of nonholonomic wheeled mobile robot: when subjected to wheel slip. VDM Verlag, ISBN: 9783639139150 |
Book Section
| | |
| --- | --- |
| 2022 | Auditory brainstem response with cognitive interference in normal and autism spectrum disorder children - understanding the auditory sensory gating mechanism. In: IntechOpen, ISBN: 978-1-80355-189-0, pp. 77-87 |
| 2021 | Design and control of a 3D robot-assisted rehabilitation device for post-stroke. In: Springer, ISBN: 978-3-030-74539-4, pp. 5-18 |
| 2021 | Design and control of a 3D robot-assisted rehabilitation device for post-stroke. In: Springer, ISBN: 978-3-030-74539-4, pp. 5-18 |
| 2020 | A hybrid automata framework for an adaptive impedance control of a robot-assisted training system. In: Springer, Singapore, ISBN: 978-981-13-8322-9, pp. 257-265 |
| 2011 | Autonomous unicycle robot using reaction wheel pendulum: controller design . In: IIUM Press, ISBN: 9789674181529, pp. 103-111 |
| 2011 | Autonomous unicycle robot using reaction wheel pendulum: integration and results . In: IIUM Press, ISBN: 9789674181529, pp. 112-117 |
| 2011 | Autonomous unicycle robot using reaction wheel pendulum: mechanical design . In: IIUM Press, ISBN: 9789674181529, pp. 94-102 |
| 2011 | Design and development of intelligent wiper for vehicle windshield: electrical design. In: IIUM Press, ISBN: 9789674181743, pp. 63-67 |
| 2011 | Design and development of intelligent wiper for vehicle windshield: final assembly and results. In: IIUM Press, ISBN: 9789674181734, pp. 68-72 |
| 2011 | Design and development of intelligent wiper for vehicle windshield: mechanical design. In: IIUM Press, ISBN: 9789674181734, pp. 58-62 |
| 2011 | Development and control of Unmanned Aerial Vehicle (UAV). In: IIUM Press, ISBN: 9789674181925, pp. 1-17 |
| 2011 | Development of unmanned aerial vehicle – Part 1. In: IIUM Press, ISBN: 9789674181734, pp. 123-128 |
| 2011 | Development of unmanned aerial vehicle – Part 2. In: IIUM Press, ISBN: 9789674181734, pp. 129-133 |
| 2011 | Electrooculograghy (EOG)-controlled wheelchair. In: IIUM Press, ISBN: 9789674181734, pp. 149-154 |
| 2011 | EOG measurement, conditioning and motion control of wheel chair system. In: IIUM Press, ISBN: 9789674181925, pp. 98-112 |
| 2011 | Hardware implementation of intelligent braking system. In: IIUM Press, ISBN: 9789670225685, pp. 151-155 |
| 2011 | Intelligent egg incubator: introduction. In: IIUM Press, ISBN: 9789674181321, pp. 116-124 |
| 2011 | Intelligent egg incubator: mechanical design. In: IIUM Press, ISBN: 9789674181321, pp. 125-136 |
| 2011 | Intelligent egg incubator: system integration and results. In: IIUM Press, ISBN: 9789674181321, pp. 137-156 |
| 2011 | Noninversive EMG signals measurement and control of robotic system for rehabilitation. In: IIUM Press, ISBN: 9789674181925, pp. 80-97 |
| 2011 | Path detection implementation using fuzzy classifier. In: IIUM Press, ISBN: 9789674181321, pp. 171-179 |
| 2011 | Path detection implementation using fuzzy classifier. In: IIUM Press, ISBN: 9789674181321, pp. 171-179 |
| 2011 | Robot aided upper limb rehabilitation system: electronics for sensors and actuators . In: IIUM Press, ISBN: 9789674181529, pp. 69-72 |
| 2011 | Robot aided upper limb rehabilitation system: mechanical design . In: IIUM Press, ISBN: 9789674181529, pp. 64-68 |
| 2011 | Robot aided upper limb rehabilitation system: results and analysis . In: IIUM Press, ISBN: 9789674181529, pp. 73-78 |
Monograph