Staff Directory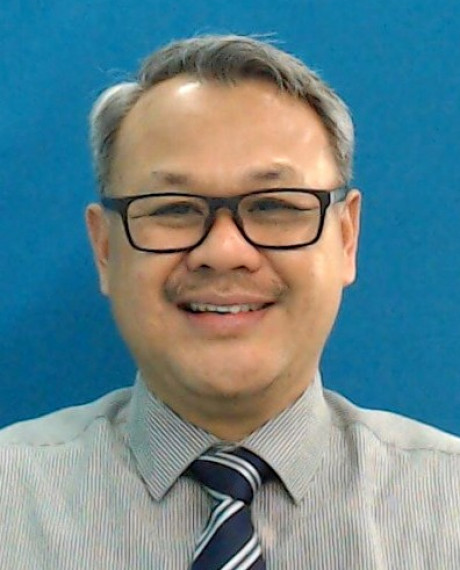 Academic Qualification
Ph.D in Architecture - Doctor of Philosophy, Universiti Teknologi Malaysia (UTM)
Bachelor in Hons. - Bachelor Degree, University of Dundee
Bachelor in Architecture - Bachelor Degree, Universiti Sains Malaysia (USM)
Matriculation - Certificate, Universiti Sains Malaysia (USM)
Abdul Razak Bin Sapian (Prof. Ar. Dr.)
Professor
IIUM Gombak Campus
KULLIYYAH OF ARCHITECTURE AND ENVIRONMENTAL DESIGN

Other's position:
Dean, Kulliyyah of Architecture and Environmental Design
---
Expert Profile
Ar. Dr. Abdul Razak Sapian is a Professor at Department of Architecture, Kulliyyah of Architecture & Environmental Design. Currently he is the Dean at Kulliyyah of Architecture and Environmental Design, IIUM. He graduated his first degree in Housing Building & Planning (Hons.), USM in 1993, majoring in Architecture and graduated his Bachelor of Architecture degree from University of Dundee, UK in 1995. In 2003 he obtained his Ph.D. in Architecture from UTM. Professionally he is a registered Professional Architect with Lembaga Arkitek Malaysia (LAM A/A 154) and Corporate Member of Pertubuhan Arkitek Malaysia (PAM M 2089). His areas of specialization are environmental engineering (natural ventilation & thermal comfort, energy and passive design strategy), Computational Fluid Dynamic (CFD) and housing (High and low rise residential building).
He has published more than 50 articles in reputable international (ISI and Scopus) and local refereed journal as well as presented in many national and international seminars. He also published a numbers of book in the area of his interest such as in architecture, conservation and heritage. Active in research with novelty ideas and product has lead him in participation and won several awards at university, national and international level research exposition such as in IRIIE (IIUM Research, Invention and Innovation Exhibition), ITEX (International Invention and Technology Exhibition), and SIIF (Seoul International Invention Fair). Currently he is also conducting few researches on his area of specialization, among others are as follows; CFD Investigation on the Potential of Solar Induced Ventilation in Enhancing the Stack Ventilation Performance for Hot and Humid Climate. Thermal Performance of Green Wall in Tropical Climate and Possibility of Using Ventilated Facade in Reducing the Indoor Air Temperature of Malaysian Building. In term of supervision, he has and in progress supervising more than 20 postgraduate and more than 50 undergraduate students in IIUM and also outside IIUM as external supervisory committee.
Being a registered professional architect, he is actively involved in related consultancy under the university business arm. Even prior to his appointment as IIUM academic staff in 1989, he has served few public and private organization such as CIDB (Construction Industry Development Board Malaysia) and Architect firms until he successfully setting up his on private practice namely Dr. Abdul Razak Architect. Currently he is involved with the development of IIUM teaching hospital in Kuantan, few Endowment fund Mahallah projects namely Mahallah Syeikh Humaid and LTAT and preparing comprehensive Bako peninsular master plan for Sarawak government. Other consultancy project that he is involved covers residential, commercials and institutional projects either for private and public clients. Because of his vast experience in academic and practice, he was and currently appointed as Committee, Advisor and Board Member as well as External Examiner in many universities and school of architecture locally and internationally such as university of Punjab, University of Kyoto, UCSI, City U, Geomatica College, USM, UKM, UPM, UTM, USIM and UiTM. In Lembaga Architect Malaysia, he is also one of the accreditation committee members for part 1 and part 2 Architecture programme. Working closely with Standard Malaysia and SIRIM as Technical and Working Group committee since 1999 has given him an opportunity to contribute and develop more than 25 Malaysian Standards that related to energy efficient such as MS 1525:2001/2007/2014 Code of Practice on Energy Efficiency and Use of Renewable Energy for Non-Residential Buildings.
Area of Specialisation
Engineering Tech ~ Applied Sciences And Technologies ~ Urban Planning ~ Planning of Construction (Including Commercial Building, Community Planning, Construction Open Building, Development Models, Environmental Sustainable Habitat, Industrial Building, Seaport and Airport, Residential, Residential and Public Building, Road, Bridge and Highway, Spatial and Physical Planning, Urban Renewal, Integrated Construction,Intelligent Building, Land Reclamation and Land Readjustment, Dam and Irrigation Systems)
Engineering Tech ~ Applied Sciences And Technologies ~ Landscape Architecture and Planning ~ Landscape Ecology - Sustainable and ecological planning and design of land and building
Engineering Tech ~ Applied Sciences And Technologies ~ Construction and Project Management ~ Design of Construction (Including of Bridges, Commercial Building, Construction, High Rise Building, Industrial Building, Industrialised Building/Construction System (IBS/ ICS), Port and Airport, Residential, Residential and Public Building, Road and Highway, Seismic and Dynamic Resistant, Structural Design and Assessment, Smart Building, Intelligent Building, Dam and Irrigation Systems) - Using CFD to predict the energy efficiency and conservation in building especially in residential buildings.
Engineering Tech ~ Applied Sciences And Technologies ~ Urban Planning ~ Planning of Construction (Including Commercial Building, Community Planning, Construction Open Building, Development Models, Environmental Sustainable Habitat, Industrial Building, Seaport and Airport, Residential, Residential and Public Building, Road, Bridge and Highway, Spatial and Physical Planning, Urban Renewal, Integrated Construction,Intelligent Building, Land Reclamation and Land Readjustment, Dam and Irrigation Systems) - Passive design startegy in high and low rise residential building
Research Projects
Completed
| | |
| --- | --- |
| 2021 - 2023 | Penyediaan pelan pengurusan pemuliharaan (CMP) dan kerja-kerja pendokumentasian yang berkaitan ke atas bangunan warisan kebangsaan - bangunan Sultan Abdul Samad (BSAS Blok A) dan bangunan Pejabat Pos Besar (BSAS Blok B) |
| 2019 - 2023 | A Green Operation Practices Framework for Small and Medium Chalet Operators at East Peninsular Malaysia Marine Park Islands |
| 2018 - 2018 | Kajian dan Pembangunan Standard Industri Pembinaan Perumahan Kebangsaan |
| 2015 - 2018 | Identifying the Minimum Invasive Active Fire Protection Measures for Malaysian Heritage Buildings Towards Better Preservation of the Built Heritage |
| 2014 - 2018 | Development of Cost Modelling Prediction Tool for Green Home |
| 2013 - 2016 | Empirical Evaluation of Aesthetics Preferences and Environmental Performance of Sun Shading Devices Using Carving of Malay Traditional Houses |
| 2013 - 2016 | The Provision of Research Consultancy for Bako Master Plan Study |
| 2013 - 2017 | Development of Ecological Indicators for Islamic Eco-Campus Environment |
| 2010 - 2012 | CFD Investigations on the Potential of Solar Induced Ventilation in Enhancing the Stack Ventilation Performance for Hot and Humid Climate. |
| 2007 - 2011 | Crime Prevention Through Housing Design and Planning: A Study on Terrace Housing Areas in Kuala Lumpur and Selangor |
| 2007 - 2011 | Emulating the Practice of "Buying Off the Plan" in the Housing Industry in Australia: A Feasibility Study for Malaysia |
| 2004 - 2010 | The Effect of Wider Frontage of The Terrace House (TH) to Natural Ventilation |
On-Going
| | |
| --- | --- |
| 2023 - Present | Program Pembangunan Bagi Kajian Sosioekonomi Penduduk Wilayah KETENGAH |
| 2022 - Present | Kajian Mengoptimumkan Penggunaan Kuarters Guru Tidak Berpenghuni Milik Kementerian Pendidikan Malaysia |
| 2022 - Present | PROTOTYPE DEVELOPMENT OF LCC (LIFE CYCLE COST) DATABASE REQUIREMENTS FOR SUSTAINABLE FACILITIES MANAGEMENT SYSTEM OF EDUCATIONAL BUILDING |
| 2022 - Present | Kajian Program Pembangunan Ekopelancongan Menelurusi Sungai Sedili Besar |
| 2021 - Present | Determining Biophilic Design Model towards Stress Reduction and Productivity Enhancement for a Restorative Indoor Environment |
| 2019 - Present | Smart Interior Design (SID) Framework as an Integrated Energy Efficiency Approach for Smart Building and IoT-Driven Future. |
| 2019 - Present | A Novel Method in Nurturing Students? Motivation and Resilience Through a Validated Embedded Multi-Dimensional Student Engagement Framework (Use of Gamification) for Higher Learning Institution |
| 2019 - Present | Perunding bidang Rekabentuk Bandar bagi Pelan Pengurusan Pembangunan Persisir Pantai Pekan Kuah-Klebang, Langkawi Kedah |
| 2019 - Present | Air Flow Characteristics and Behaviour Around Openings with Various Types of Shading Elements |
| 2019 - Present | Seamless contracting and contractual provisions framework to reinforce BIM collaborative and integrative environment in the Malaysian construction industry |
| 2018 - Present | Kajian Garis Panduan Pembangunan STRATUM dan Kajian Kes |
| 2016 - Present | Enhancing the Green Building Index (GBI) Malaysia with Biomimicry Life's Principles (BLP) in Alleviating the Urban Heat Island (UHI) Effect for the Built Environment |
| 2013 - Present | Regenerative Islamic Heritage Research Unit(RIHRU) |
| 2013 - Present | The Architecture of Australia's Muslim Pioneers |
| 2012 - Present | IIUM Master Plan (Planning Soft and Hard Scape) |
| 2012 - Present | Integrated Islamic and Environment Friendly Building: A Sustainable Development Model |
| 2012 - Present | Asean Project Handbook on Core Competencies and Domestic Regulations in the Architecture Services |
| 2008 - Present | Environmental Analysis and Virtual Reality Research Unit (EAVRRU) |
| 2008 - Present | (RU 2011) Configuring the Nature of Colonial Hospital Architecture In Peninsular Malaysia-(Series 1)-Special Studies on the Tuberculosis Ward and Hospital Administration Building Typologies of Kota Bharu Hospital. |
Award & Recognition
| | | |
| --- | --- | --- |
| 17 Aug, 2020 | Best Media Presence - Kulliyyah of Architecture & Enviromental , IIUM | KCDIO |
| 04 May, 2019 | Silver Medal - 30th International Invention, Innovation & Technology Exhibition 2019 | International |
| 05 Aug, 2016 | 7th Asia's Education Excellence Award (Education Leadership Award) - CMO Asia | International |
| 29 Nov, 2012 | Gold Medal - Seoul International Invention Fair 2012 | International |
| 17 May, 2012 | Bronze Medal - 23rd International Invention, Innovation & Technology Exhibition 2012 (ITEX'12) | International |
| 17 May, 2012 | Bronze Medal - 23rd International Invention, Innovation & Technology Exhibition 2012 | International |
Publications
Article
| | |
| --- | --- |
| 2023 | Conceptual framework of Biophilic Design Elements (BDE) for indoor work settings. Journal Kejuruteraan, Special Issue 6 (1) pp. 123-137 |
| 2022 | Capturing the heritage of British Colonial school building through measured drawings in Malaysia : a case of PULAPOL Batu Lama School. International Journal of Environment, Architecture, and Societies, 2 (1) pp. 16-26 |
| 2021 | Realizing sustainable Building Information Modelling (BIM) construction projects through the adoption of relational multi-party collaborative contract. Malaysian Construction Research Journal, 14 (3 Special Issue) pp. 203-217 |
| 2020 | Baitul Rahmah: a final evolution of the Malay classical style amidst change. Cultural Syndrome, 2 (1) pp. 78-99 |
| 2020 | Women in construction boots: the enabling factors from the perspective of female adolescents. International Journal of Psychosocial Rehabilitation, 24 () pp. 1-8 |
| 2019 | A review of sustainable design in the automotive industry. Journal of Architecture, Planning and Construction Management, 9 (2) pp. 57-68 |
| 2019 | Natural ventilation for energy efficient office buildings: a comparative analysis on three buildings in Kuala Lumpur. International Journal of Integrated Engineering, 11 (4) pp. 252-259 |
| 2019 | Reviewing and identifying the green criteria in relation to the building cost: project management. Journal of Advanced Research in Engineering Knowledge, 6 (1) pp. 30-34 |
| 2018 | Mosque : A statement of citizenship. Planning Malaysia, 16 (1) pp. 96-104 |
| 2018 | Women as skilled labour: A review of issues, challenges and prospects. International Journal of Engineering & Technology, 7 (3.25) pp. 441-445 |
| 2017 | CFD modeling of natural ventilation in a void connected to the living units of multi-storey housing for thermal comfort. Energy and Buildings, 144 (1) pp. 1-16 |
| 2017 | Potential of voids to enhance natural ventilation in Medium Cost Multi-Storey Housing (MCMSH) for hot and humid climate. Potential of Voids to Enhance Natural Ventilation in Medium Cost Multi-Storey Housing (MCMSH) For Hot and Humid Climate, 12 (10) pp. 3137-3144 |
| 2017 | Translation of social citizenship to architecture & built environment: A methodological review. Planning Malaysia: Journal of the Malaysian Institute of Planners, 15 (1) pp. 235-244 |
| 2016 | A comparative analysis on materials and resources in green assessment tools for various countries. Key Engineering Materials, 700 () pp. 256-265 |
| 2016 | Site planning and orientation for energy efficiency: a comparative analysis on three office buildings in Kuala Lumpur to determine a location for building shading device. Key Engineering Materials, 700 () pp. 247-255 |
| 2016 | The effects of void on natural ventilation performance in multi-storey housing. Buildings, 6 (3) pp. 1-19 |
| 2015 | Application of solar-induced ventilation prototype in Small and Medium Enterprise building. Indoor and Built Environment, 24 (3) pp. 384-400 |
| 2014 | Mass flow rate induced by combined roof solar roof collector and vertical stack in hot humid climate. Journal of Green Building, 9 (1) pp. 166-177 |
| 2014 | The journey of murabbis in architecture pedagogy: the case of studio teaching as laboratory of passion and duty to future khalifas of the built environment. World Applied Sciences Journal, (30) pp. 148-166 |
| 2014 | Using computational fluid dynamics in the determination of solar collector orientation and stack height of a solar induced ventilation prototype. Pertanika Journal of Social Science & Humanities, 22 (1) pp. 273-288 |
| 2013 | Thermal comfort investigation in traditional and modern urban canyons in Bandar Abbas, Iran. Pertanika Journal of Social Science & Humanities, 21 (4) pp. 1491-1515 |
| 2011 | A new concept design of a motorbike with 3D model for the Malaysian market. Journal of Design Research, 9 (1) pp. 16-43 |
| 2011 | Microclimate and thermal comfort of urban forms and canyons in traditional and modern residential fabrics in Bandar Abbas, Iran. Modern Applied Science, 5 (2) pp. 43-56 |
| 2010 | Enhancement of stack ventilation in hot and humid climate using a combination of roof solar collector and vertical stack. Building and Environment, 45 (10) pp. 2296-2308 |
| 2009 | Validation of the computational fluid dynamics (CFD) method for predicting wind flow around a high-rise building (HRB) in an urban boundary layer condition. Journal of Construction in Developing Countries, 14 (2) pp. 1-20 |
| 2008 | Evaluation of residential satisfaction of low-cost housing in Kano state. Al-Risala, (8) pp. 79-94 |
Conference or Workshop Item
| | |
| --- | --- |
| 2022 | Conceptual framework of biophilic design elements (BDE) for indoor work settings. In: International Conference On Regional Architecture & Built Environment, |
| 2022 | The readiness of smart office interior implementation in Malaysia. In: 5th International Conference of Contemporary Affairs in Architecture and Urbanism (ICCAUA-2022), |
| 2021 | Negative impacts of chalets operation on the peninsular Malaysia marine park islands. In: 5th ABRA International Conference on Quality of Life, |
| 2021 | Sekolah Batu Lama Pulapol, Kuala Lumpur. In: International Conference on Heritage and Cultural Conservation 2020 (InHERIT 2020), |
| 2020 | Architectural design for infectious disease facilities: brief design review of case studies from the past & current facilities in Malaysia and around the globe. In: Medical Requirement and Design of Infectious Disease Facilities Workshop, |
| 2019 | A review of sustainable design in the automotive industry. In: National landscape Architectural Seminar, |
| 2019 | Preserving built heritage through education & research for sustainability: IIUM perspective & experiences. In: Simposium Kerajaan Tempatan Peringkat Kebangsaan 2019, |
| 2018 | Past, current and future perspectives of housing development and policy in Malaysia. In: 7th International Conference on Law And Society (ICLAS 7), |
| 2017 | Evolution of infectious disease ward design in Malaysia : Case study. In: International Union of Architects' Public Health Group (UIA-PHG) Annual Meeting, |
| 2017 | Retrospect hospital project development from briefing to completion: Case study of IIUM Teaching Hospital experiences. In: Seminar ' Lessons Learnt' : Projek Fasiliti Kesihatan & Hospital, |
| 2014 | Extracting the principles of sustainability from the architecture of colonial hospitals in Malaysia: appreciating the past wisdoms as best practices. In: XXVth International Union of Architects World Congress, |
| 2013 | Hospital design in tropical Malaysia - towards a green agenda. In: 33rd UIA/PHG International Seminar on Public Healthcare Facilities, |
| 2013 | Hospital designs in tropical Malaysia: towards a green agenda. In: UIA-PHG Annual Healthcare Forum + GUPHA Meeting at IIDEX Canada, |
| 2013 | The journey of murabbis in architecture pedagogy: The case of studio teaching as laboratory of passion and duty to future khalifas of the built environment. In: International Conference on Innovation Challenges in Multidisciplinary Research & Practice (ICMRP) 2013, |
| 2012 | An evaluation of government low cost housing layout plans and facilities in Kuala Lumpur . In: International Conference on Innovation and Technology for Sustainable Built Environment (ICITSBE 2012), |
| 2012 | Application of solar induced ventilation prototype in Small and Medium Enterprise (SME) building . In: ITEX 2012, |
| 2012 | Development & application of solar induced ventilation prototype for Small and Medium Enterprise (SME) building. In: Seoul International Invention Fair 2012 (SIIF 2012), COEX, Seoul, South Korea, |
| 2012 | Development of potential solar induced ventilation strategy in hot and humid climate . In: ITEX 2012, |
| 2012 | Natural ventilation around open ground floor or pilotis of high rise residential building: harmonization of modern with traditional housing in tropical areas. In: Archi-Cultural Translations through the Silk Road 2nd International Conference, |
| 2012 | Natural ventilation around open round floors with pilotis in high-rise residential buildings in tropical areas: harmonization of modern and traditional housing in tropical areas . In: 2nd International Conference on Archi-Cultural Translations through the Silk Road (iaSU2012 JAPAN), |
| 2012 | Reliving the traditional masjid architecture in contemporary world : the case of Masjid Al Falah - KAED Community Project. In: IRIIE 2012, |
| 2012 | The shaping of an ibadah friendly hospital : learnings from the bimaristan of the evergreen past and the practicality of today's demands . In: 8th World Congress and Exhibition on Design and Health 2012, |
| 2010 | Configuring the nature of colonial hospital architecture in peninsular Malaysia-serie 1- Special studies on the tuberculosis ward and hospital administration building typologies of Kota Bharu Hospital. In: IIUM Research, Innovation & Invention Exhibition (IRIIE 2010), |
| 2009 | An invention of "build-then-sell" in Malaysia via the housing law. In: CIBW 107 Symposium on Construction in Developing Economies: Commonalities Among Diversities, |
| 2009 | Property crime prevention in Malaysian housing: Issues and challenges . In: UMRAN 2009: Healing The World, |
| 2008 | Evaluation of residential satisfaction of low-cost housing in Kano state. In: 7th Annual Conference Management in Construction Researchers' Associations MICRA 2008, |
| 2007 | Effect of staggered housing layout on internal airflow of houses in Malaysia. In: 24th International Conference on Passive and Low Energy Architecture (PLEA 2007), |
| 2005 | Open space for people: an overview of open space typologies and utilization in Kuala Lumpur. In: The 6th International Seminar on Sustainable Environment and Architeecture (SENVAR), |
| 2004 | The association between landscape design elements and human activities in hot humid outdoor urban spaces - case studies in Kuala Lumpur city. In: JSPS-VCC Seminar on Passive Design Considerations in Built Environment, |
| 2003 | Air velocity behavior at courtyards in the tropical climate : case studies of courtyards at IIUM Campus. In: Seminar on Advances in Malaysia Energy Research, |
| 2002 | Towards a sustainable environment: an analysis on courtyards microclimate in the tropical region. In: Building Research and the Sustainability of the Built Environment in the Tropics, |
| 2000 | Air velocity behaviour at tropical urban plazas adjacent to tall buildings: a case study of Kuala Lumpur. In: Sustainable Environment Architecture (SENVAR), |
Book
Book Section
Monograph
| | |
| --- | --- |
| 2019 | Construction Industry Standard 26: 2019 Standard Perumahan kebangsaaan. In: Lembaga Pembangunan Industri Pembinaan Malaysia, |
| 2019 | Energy efficiency and use of renewable energy for non-residential buildings - Code of Practice (Third Version). In: SIRIM, |
| 2019 | Laporan teknikal pelan pengurusan pembangunan persisir pantai pekan Kuah-Klebang, Langkawi. In: PLANMalaysia Pejabat Projek Zon Utara, |
| 2017 | Development of ecological indicators for Islamic eco-campus environment. In: , |
| 2017 | Energy efficiency and Use of renewable energy for residential buildings - code of practice. In: SIRIM, |
| 2014 | Bako Peninsular Master Plan 2014 – 2030. In: Sarawak State Government, |
| 2014 | Green approaches and barriers of green hotels and resorts in Peninsular Malaysia. In: , |
| 2012 | CFD investigation on the potential of solar induced ventilation in enhancing the stack ventilation performance for hot and humid climate. In: s.n, |
| 2009 | Project brief for IIUM Hospital (Phase 1), International Islamic University Malaysia (Medical Campus)Kuantan, Pahang Darul Makmur . In: Unit Kerjasama Awam Swasta , |