Staff Directory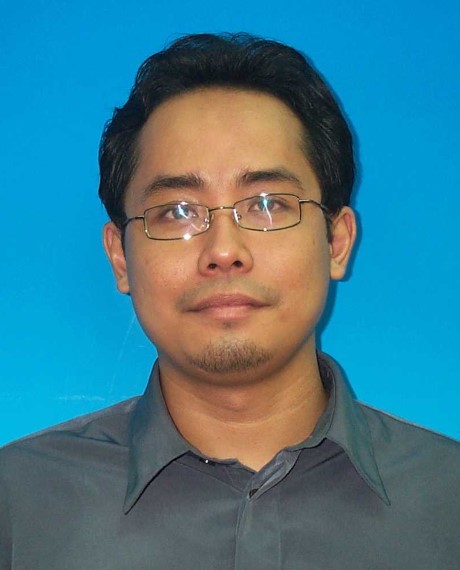 Academic Qualification
Doctor of Philosophy in Islamic Studies - Doctor of Philosophy, University of Birmingham
Master in Religion, Politics & Society - Masters Degree, University of Leeds
Bachelor of Human Science in Political Sciences - Bachelor Degree, International Islamic University Malaysia
Danial Bin Mohd. Yusof (Assoc. Prof. Dr.)
Associate Professor
IIUM KL Campus
INTERNATIONAL INSTITUTE OF ISLAMIC THOUGHT AND CIVILISATION

Other's position:
Deputy Dean, International Institute of Islamic Thought and Civilisation
---
danialmy@iium.edu.my
1204
Expert Profile
Having obtained his degree from IIUM in 1997, Danial pursued his MA as a Chevening Scholar at the University of Leeds in 1998-1999 and completed his Ph.D at the University of Birmingham in 2005. He was also a Fulbright Scholar in 2008. Currently an Associate Professor and Academic Advisor in the Department of Political Science, he is also an Associate Research Fellow at the National Higher Education Research Institute in University Science Malaysia. He has published in various ISI/Thomson Reuters and SCOPUS index journals.
He has also completed and is actively involved in a wide range of research projects and consultancy for the Ministry of Education, Khazanah Nasional and IIUM. Danial sees equal importance in normative and empirical approaches. He views philosophy, political ideas, policy formulation, policies and policy performance as an integrated whole, linking the state and society as a clockwork of civilization.
Area of Specialisation
Social Science ~ Social Science ~ Law ~ Administrative Law - Policy and Governance in Higher Education
Social Science ~ Social Science ~ Law ~ Adat Law - Contemporary Political Theory; Political Development
Teaching Responsibilities
| | |
| --- | --- |
| COLONIALISM & NEOCOLONIALISM IN THE MUSLIM WORLD | 2006/2007 2007/2008 2016/2017 2009/2010 2010/2011 2015/2016 2012/2013 |
| COLONIALISM&NEOCOLONIALISM IN THE MUSLIM WORL | 2006/2007 |
| COMPARATIVE POLITICS OF THE MUSLIM WORLD | 2012/2013 |
| CONTEMPORARY DEMOCRATIC TRANSITION | 2013/2014 |
| ETHICS AND POLITICS | 2016/2017 |
| INTRODUCTION TO POLITICAL SCIENCE | 1999/2000 2014/2015 2015/2016 2000/2001 2007/2008 2009/2010 2001/2002 2013/2014 |
| ISLAM IN CONTEMPORARY SOUTHEAST ASIA | 2000/2001 2001/2002 1999/2000 |
| ISLAMICISATION OF HUMAN KNOWLEDGE | 2020/2021 |
| NATIONALISM & THE EMERGENCE OF NATION-STATES | 2000/2001 2005/2006 |
| NATIONALISM AND THE EMERGENCE OF NATION STATE | 1999/2000 2000/2001 |
| NATIONALISM AND THE EMERGENCE OF NATION-STATES | 2014/2015 2015/2016 2013/2014 |
| POLITICAL IDEOLOGIES | 2001/2002 2012/2013 2000/2001 2017/2018 |
| POLITICAL PHILOSOPHY | 2018/2019 |
| POLITICAL THOUGHT I | 2012/2013 2009/2010 2007/2008 2014/2015 2008/2009 2010/2011 2005/2006 |
| POLITICAL THOUGHT II | 2016/2017 2010/2011 2017/2018 2013/2014 2015/2016 |
| RESEARCH METHODOLOGY | 2017/2018 |
| RESEARCH PAPER 1 | 2013/2014 |
| RESEARCH PROJECT II | 2014/2015 2013/2014 |
| SELECTED TOPICS IN POLITICAL THEORY | 2015/2016 |
| SEMINAR : POST MODERN POLITICAL THOUGHT | 2020/2021 |
| SEMINAR ON KNOWLEDGE, POWER AND CULTURE | 2018/2019 2014/2015 2019/2020 |
| SEMINAR ON POLITICAL SOCIOLOGY | 2019/2020 2021/2022 |
| SEMINAR: POST MODERN POLITICAL THOUGHT | 2008/2009 2010/2011 2006/2007 |
| STUDIES IN POLITICAL THEORY | 2007/2008 2015/2016 2014/2015 2010/2011 2006/2007 2013/2014 2009/2010 2017/2018 |
| THEORIES OF MODERNIZATION & DEVELOPMENT | 2007/2008 |
| THEORIES OF POLITICAL DEVELOPMENT | 2016/2017 2006/2007 2005/2006 2012/2013 2008/2009 2014/2015 2013/2014 2010/2011 2009/2010 2007/2008 |
Research Projects
Completed
| | |
| --- | --- |
| 2016 - 2020 | The Voices of Islamic Reformism: A Comparative Analysis of the Prominent Thinkers in the Malay World |
| 2012 - 2017 | Current Higher Education Scenario and Implications to Malaysia (CHESI) |
| 2012 - 2013 | Graduate Citizenry: Higher Education, Patriotism and Nation Building in Malaysia |
On-Going
| | |
| --- | --- |
| 2018 - Present | Understanding Extremist Discourse, Intervention and Rehabilitation: Bridging the Gap between Stakeholders in Malaysia and Southeast Asia |
| 2016 - Present | Malay Communities of Knowledge and Practice in the Digital Age: Prospects and Challenges |
| 2012 - Present | Assessing Centre of Leadership Training (Celtra) Relevance and Achievements to the National Higher Education Strategic Plan (PSPTN) |
| 2007 - Present | Graduateness Research Unit (GRU) |
Publications
Article
Conference or Workshop Item
Book
Book Section
| | |
| --- | --- |
| 2019 | The Muslim world in cyberia: prospects for E-Governance and digital capacity building. In: Palgrave Macmillan, Cham, ISBN: 978-3-319-92560-8, pp. 315-338 |
| 2019 | The Muslim world in cyberia: prospects for E-Governance and digital capacity building. In: Palgrave Macmillan, Cham, ISBN: 978-3-319-92560-8, pp. 315-338 |
| 2011 | A neo-classical Islamic paradigm of nations. In: IIUM Press, ISBN: 9789670225159, pp. 1-16 |
| 2011 | A neo-classical Islamic paradigm of nations. In: IIUM Press, ISBN: 9789670225159, pp. 1-16 |
| 2009 | Political culture and democracy. In: Universiti Malaysia Sabah, ISBN: 9789675224126, pp. 151-172 |
| 2008 | Gender differences in graduate employability: the role of inclusive higher education in Malaysian universities. In: Universiti Sains Malaysia & National Higher Education Research Institute, ISBN: 978-983-3986-13-2, pp. 285-298 |
| 2008 | Profiling the first-degree graduates' employability: a longitudinal analysis. In: Universiti Sains Malaysia & National Higher Education Research Institute, ISBN: 978-983-861-343-9, pp. 271-287 |
| 2008 | The role of values in determining graduates' employability and satisfaction of academic programmes. In: Penerbit Universiti Sains Malaysia, ISBN: 9789838613439, pp. 288-296 |