Staff Directory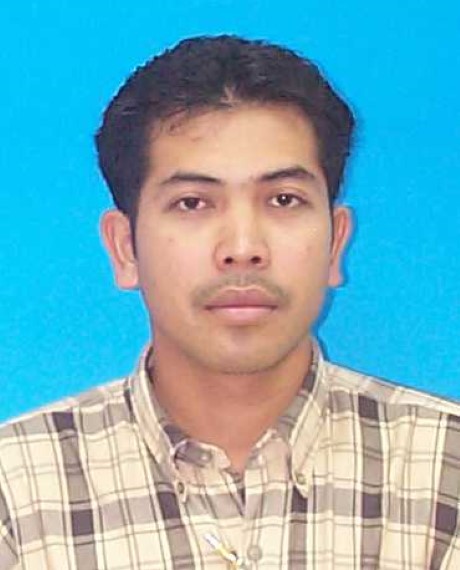 Academic Qualification
Ph.D in Urban and Regional Planning - Doctor of Philosophy, Universiti Teknologi Malaysia (UTM)
Master of Arts in Urban Design - Masters Degree, Oxford Brookes University
Postgraduate Diploma in Urban Design - Post Graduate Diploma, Oxford Brookes University
Bachelor of Landscape Architecture (2nd Class Honours) - Bachelor Degree, Universiti Teknologi Malaysia (UTM)
Diploma in Architecture - Diploma, Universiti Teknologi Malaysia (UTM)
Mohd. Ramzi Bin Mohd. Hussain (Assoc. Prof. LAr. Dr.)
Associate Professor
IIUM Gombak Campus
KULLIYYAH OF ARCHITECTURE AND ENVIRONMENTAL DESIGN

Other's position:
Director, Occupational Safety, Health and Built Environment Department
---
Expert Profile
Currently he is an Associate Professor at the Department of Landscape Architecture, Kulliyyah of Architecture and Environmental Design (KAED), International Islamic University Malaysia (IIUM). He is also currently holding the position as a Director, OSHBE, Office of Executive Director, Development & Planning Division, IIUM. He had registered as the corporate members of Institute of Landscape Architects Malaysia (ILAM) and was appointed as the Council Members (2014/2016; 2016-2018; 2018-2020).
He has worked as a Landscape Architect in private practice in Malaysia and Singapore, prior to joining the IIUM in May 1999. At IIUM he pioneered the Department of Landscape Architecture and established the Bachelor of Landscape Architecture (Hons). Dr. Mohd Ramzi is active in research, postgraduate supervision and consultancy. He has authored and co-authored papers for indexed and non-indexed journal; edited, internal reviewers and external assessors for books, papers and thesis on landscape architecture, urban design, GIS, IT, urban planning and architecture. In the aspect of consultancy, he has involved in many landscape master planning, design and research project such as preparing Landscape Masterplan for the Proposed Master Plan for the International Islamic University of Afghanistan (IIUA), Kandahar, Afghanistan (Physical Group).
His research interest includes sustainable environment and environmental modelling, urban landscape design, residential and universal landscape design, cultural landscape and GIS management and landscape planning (tourism planning).
Area of Specialisation
Engineering Tech ~ Applied Sciences And Technologies ~ Landscape Architecture and Planning ~ Other Landscape Architecture and Planning n.e.c. - Urban Design (Urban Landscape Design), Cultural Landscape
Social Science ~ Social Science ~ Anthropology ~ Cultural Theory - Cultural Landscape
Engineering Tech ~ Applied Sciences And Technologies ~ Construction and Project Management ~ Design of Construction (Including of Bridges, Commercial Building, Construction, High Rise Building, Industrial Building, Industrialised Building/Construction System (IBS/ ICS), Port and Airport, Residential, Residential and Public Building, Road and Highway, Seismic and Dynamic Resistant, Structural Design and Assessment, Smart Building, Intelligent Building, Dam and Irrigation Systems) - Residential Landscape
Engineering Tech ~ Applied Sciences And Technologies ~ Urban Planning ~ Other Urban Environmental Planning n.e.c. - Management of GIS in Urban Planning
Engineering Tech ~ Applied Sciences And Technologies ~ Landscape Architecture and Planning ~ Other Landscape Architecture and Planning n.e.c. - Landscape Architecture
Natural Science ~ Earth Sciences ~ Ionosphere and Upper Atmosphere ~ Dynamics - Urban Farming
Professional Membership
2001 - 2021: Member of Profesional Body / Association: (Registered Corporate Member), Institute of Landscape Architects Malaysia (ILAM)
2020 - 2021: Member of Profesional Body / Association: (Ordinary Member), Malaysian Associations of Urban Designer PEREKABANDAR
Teaching Responsibilities
| | |
| --- | --- |
| BUILDING CONSTRUCTION & MATERIALS 3 | 2012/2013 |
| DERELICT AND RECLAMATION | 2019/2020 2018/2019 2017/2018 2016/2017 2015/2016 2014/2015 2013/2014 2012/2013 2011/2012 |
| DESIGN THESIS | 2002/2003 |
| DESIGN THESIS PROJECT | 2021/2022 |
| DESIGN THESIS RESEARCH | 2022/2023 2021/2022 |
| HISTORY OF LANDSCAPE ARCHITECTURE | 2002/2003 |
| INTRODUCTION TO LANDSCAPE ARCHITECTURE | 2010/2011 2009/2010 |
| INTRODUCTION TO URBAN DESIGN | 2018/2019 2017/2018 2016/2017 2015/2016 2014/2015 2013/2014 2012/2013 2011/2012 2010/2011 2009/2010 |
| LANDSCAPE AND PRACTICE | 2002/2003 |
| LANDSCAPE AND URBAN PLANNING | 2018/2019 2013/2014 2012/2013 |
| LANDSCAPE ARCHITECTURAL DESIGN 2 | 2012/2013 |
| LANDSCAPE ARCHITECTURAL DESIGN 3 | 2014/2015 2010/2011 |
| LANDSCAPE ARCHITECTURAL DESIGN 4 | 2013/2014 2011/2012 2010/2011 |
| LANDSCAPE ARCHITECTURAL DESIGN 5 | 2015/2016 2013/2014 |
| LANDSCAPE ARCHITECTURAL DESIGN 6 | 2021/2022 2020/2021 2019/2020 2018/2019 2017/2018 2016/2017 2012/2013 2011/2012 2009/2010 2008/2009 |
| LANDSCAPE ARCHITECTURAL DESIGN 7 | 2021/2022 2020/2021 2019/2020 2018/2019 2017/2018 2016/2017 2015/2016 2014/2015 |
| LANDSCAPE ARCHITECTURE DESIGN 3 | 2010/2011 |
| LANDSCAPE CONSTRUCTION (MATERIAL) | 2010/2011 |
| LANDSCAPE CONSTRUCTION II | 2001/2002 |
| LANDSCAPE DESIGN IV | 2001/2002 |
| LANDSCAPE HERITAGE AND CULTURAL STUDIES | 2014/2015 2013/2014 |
| LANDSCAPE MATERIAL AND CONSTRUCTION 1 | 2011/2012 |
| LANDSCAPE PLANNING | 2008/2009 2002/2003 2001/2002 |
| LANDSCAPE RESOURCE PLANNING | 2010/2011 |
| PLANTING DESIGN | 2011/2012 |
| PRACTICAL TRAINING & REPORT | 2002/2003 |
| RECREATIONAL PARKS PLANNING | 2008/2009 |
| UNIVERSAL DESIGN FOR EXTERNAL SPACES | 2020/2021 |
| URBAN DESIGN DISCOURSE | 2022/2023 2021/2022 2020/2021 2019/2020 2018/2019 2017/2018 |
| URBAN DESIGN THEORY | 2022/2023 2021/2022 2020/2021 2019/2020 |
| URBAN DESIGN: STUDIO 1 | 2003/2004 |
Research Projects
Completed
| | |
| --- | --- |
| 2020 - 2020 | Projek Prototaip Peningkatan Landskap Ruang Komunal Pangsapuri kos Rendah, Selangor |
| 2018 - 2019 | Study on Community Awareness and Preparedness for TNB's Disaster Risk Management Program in Cameron Highlands |
| 2017 - 2018 | Penyediaan Pelan Induk Rekabentuk Sejagat 2017-2030 Petaling Jaya |
| 2017 - 2018 | Kajian Pelan Induk Pembangunan |
| 2016 - 2017 | The Effectiveness of Maintenance Management Through Implementation of Building Maintenance Policy in Commercial High Rise Building |
| 2016 - 2017 | Perception Analysis on Awareness and Preparedness at Tenaga Nasional Berhad (TNB) Sultan Abu Bakar Hydroelectric Scheme |
| 2016 - 2017 | Preparation of 4 Manuals: i) Registry of Access Consultants, Access Auditors and Access Advisor; ii) Manual Access Audit; iii) Manual Disaster Emergency Preparation for Persons with Disabilities; and iv) Local Authority Accessibility Master Plan |
| 2015 - 2019 | The Preparation of Feasibility Study for the Establishment of an International Islamic University in Afghanistan |
| 2015 - 2015 | User Perception of Caravan as Mobile Homes for Shelter Relief Center as a Respond for Flood Disaster Preparedness |
| 2014 - 2016 | People's Experience in the Relation to City Liveliness or Urban Streets |
| 2014 - 2015 | Conceptual Master Plan For the Proposed New Regional Development of "Azlan Malaysia" in Perak Darul Ridzuan |
| 2013 - 2016 | The Provision of Research Consultancy for Bako Master Plan Study |
| 2012 - 2014 | The impact of landscape design on house prices and values : An empirical investigation |
| 2012 - 2015 | IIUM Master Plan (Satisfaction Survey of Staff and Students) |
| 2012 - 2013 | An Access Audit on Campus Landscape: A Case of Mahallat Uthman Ibn Affan and Nusaibah, International Islamic University Malaysia (IIUM), Gombak |
| 2011 - 2013 | Landscape Design as an Added Value to Real Estate Development in Klang Valley |
On-Going
| | |
| --- | --- |
| 2022 - Present | Urban Green Spaces as an Index for the Sustainable Mental-Health Policy during the Pandemic Outbreak |
| 2021 - Present | Urban Parks as a Mechanism for Environmental Health Index (EHI) in Relation to Pandemic Crises |
| 2021 - Present | The Study On Community Awareness and Preparedness For TNB's Disaster Risk Management (DRM) Program Downstream of Pergau Dam |
| 2021 - Present | The Mapping of Cultural Landscape of Perlis in Relation to Tourism Industry |
| 2020 - Present | PEMELIHARAAN DAN PEMULIHARAAN TASIK DI KOMPLEKS YAYASAN PAHANG DAN KAWASAN SEKITAR |
| 2020 - Present | New Approach of Inclusive Teaching and Learning Framework for Higher Institutions |
| 2018 - Present | Rural Area Resiliency: Community-Led Formal and Informal Establishments in Facing Disasters and Risks |
| 2016 - Present | Construction Quality: Developing Assessment Elements for Planting Works |
| 2012 - Present | Integrated Islamic and Environment Friendly Building: A Sustainable Development Model |
| 2008 - Present | KAED Universal Design Unit (KUDU) |
Award & Recognition
| | | |
| --- | --- | --- |
| 26 Nov, 2021 | Best Reviewer ICCAEE 2020 - www.iased.org | International |
| 26 Nov, 2020 | Prestigious Editorial Board Member and Technical Committee of ICCAEE 2020 - www.iased.org | International |
| 17 Dec, 2019 | Prestigious Editorial Board Member and Technical Committee of ICCAEE 2019 - www.iased.org | International |
| 12 Aug, 2019 | Top 250 Contributors to IIUM's Research (MyRA) Performance (2015-2017) - IIUM | National |
| 01 Aug, 2019 | SAGUHATI, Pertandingan Rekabentuk Konsep Pemeilharaan dan Pemuliharaan Pulau-Pulau di Klang, Selangor - Others | National |
| 03 Jan, 2019 | Best Reviewer ICCAEE 2018 - www.iased.org | International |
| 03 Jan, 2019 | Prestigious Editorial Board Member and Program Committee ICCAEE 2018 - www.iased.org | International |
| 23 Jul, 2018 | Special Recognition Award - International Islamic University Malaysia | University |
| 28 Apr, 2018 | ILAM MLAA MERIT AWARD 2017 - Institute Landscape Architects Malaysia (ILAM) | International |
| 22 Sep, 2016 | Top Ten Student Feedback Survey (SFS) for KAED Sem 2 2015/2016 - KAED | KCDIO |
| 21 Jul, 2016 | Departmental Best Indexed Journal Award for IRIIE 2015 - International Islamic University Malaysia | University |
| 09 Dec, 2014 | Best Paper Award (IWLC 2014) for Paper entitled "Implementation Of Landscape Design As Elements In Creating Values For Housing Areas In Klang Valley, Malaysia" - USM | International |
| 09 Dec, 2014 | Silver Presentation Award (IWLC 2014) for Paper entitled "PLACE ATTACHMENT IN RELATION TO URBAN STREET VITALITY" - USM | International |
| 13 Jun, 2014 | Silver Award - IIUM IRIIE 2014 | University |
| 13 Jun, 2014 | Bronze Medal - IIUM IRIIE 2014 | University |
| 21 Feb, 2013 | Gold Medal Award, for IRIIE 2013, Research Entitled, "Campus Landscape Environment for Student With Disabilities (SWD): A Case of International Islamic University Malaysia (IIUM), Gombak Campus" - IIUM | University |
| 21 Feb, 2013 | Silver Medal Award, for IRIIE 2013, Research Entitled, "Landscape Design as an Added Value to Real Estate Development in Klang Valley" - IIUM | University |
| 21 Feb, 2013 | Bronze Medal Award, for IRIIE 2013, Research Entitled, "Residential Landscape Design for Housing Area" - IIUM | University |
| 21 Feb, 2013 | Bronze Medal Award, for IRIE 2013, Research Entitled, "Student with Disabilities in Built Environment in Higher Education Institution" - IIUM | University |
| 22 Jan, 2013 | ILAM MLAA Honour Award 2012 (National Level) under the category of Landscape Research Awards - Institute of Landscape Architects Malaysia (ILAM) | National |
| 29 Jul, 2010 | Gold Award at FLORIA PUTRAJAYA 2010 Competition (University Garden Competition) (National Level, 29th July 2010) - Perbadanan Putrajaya | National |
Publications
Article
| | |
| --- | --- |
| 2022 | Cultural landscape as a model for the integration of ecology and economics in the post-pandemics. Land.Scape. Malaysia Landscape Architecture Industry, 3 () pp. 58-62 |
| 2022 | Infrastruktur 'biru, hijau' tingkatkan daya tahan bandar. Berita Harian, 18 Januari 2022 () pp. |
| 2022 | Kerjasama penduduk, PBT realisasi pertanian bandar. Berita Harian, 27 June 2022 () pp. |
| 2022 | Negeri perlu rancang kawasan hijau bekalkan sumber makanan. Negeri perlu rancang kawasan hijau bekalkan sumber makanan, 01 June 2022 () pp. |
| 2022 | Optimumkan peranan arkitek landskap dalam projek pembangunan. Berita Harian, 27 January 2022 () pp. |
| 2022 | Pelan induk tindakan mitigasi panduan penting urus bencana. Berita Harian, 04 January 2022 () pp. |
| 2021 | Community preparedness towards dam disaster: Disaster Risk Reduction (DRR) program in Cameron Highlands. International Journal of Environmental Science and Development, 12 (9) pp. 267-273 |
| 2021 | Flood mapping for dam break assessment in Cameron Highlands. International Journal of Engineering Advanced Research(IJEAR), 3 (1) pp. 46-63 |
| 2021 | Galak kebun bandar demi kelestarian pembangunan. Berita Harian, 14 December 2021 () pp. |
| 2021 | Jadikan kebun bandar barisan hadapan sekuriti makanan. Berita Harian, 08 December 2021 () pp. |
| 2021 | Kelestarian alam sekitar petunjuk kestabilan ekonomi. Berita Harian, 23 July 2021 () pp. |
| 2021 | Keseimbangan Biodiversiti kekang penyakit bawaan haiwan. Berita Harian, 3 August 2021 () pp. |
| 2021 | Keseimbangan ekologi jamin kelestarian alam, hindari bencana. Berita Harian, 7 September 2021 () pp. |
| 2021 | Knowledge Transfer in People-Centered Dam-Related Disaster Program in Cameron Highlands. Journal of Advanced Research in Applied Sciences and Engineering Technology, 24 (1) pp. 37-46 |
| 2021 | Minangkabau cultural landscape: warisan berzaman. Sumbar Satu dot Com, 3 September 2021 () pp. |
| 2021 | PBT perlu beri penekanan kaedah pembangunan lestari. Sinar Harian Newspaper, 27 January 2021 () pp. 23 |
| 2021 | Pokok 'Gombak" jaga alam sekitar. Sinar Harian, () pp. |
| 2021 | Rancang perbandaran, perumahan berpandukan konsep bandar span. Berita Harian, 28 December 2021 () pp. |
| 2021 | Ruang hijau bandar 'terapi' kesihatan mental ketika pandemik. Berita Harian, 06 November 2021 () pp. 11-11 |
| 2021 | Sungai anugerah yang terindah. Sinar Harian, () pp. |
| 2020 | Dam related disaster framework for emergency preparedness. Planning Malaysia: Journal of the Malaysian Institute of Planners, 18 (4) pp. 352-364 |
| 2020 | Determination of heavy metals concentration in food waste compost on root uptake of capsicum annuum L. International Journal of Advanced Science and Technology, 29 (9s) pp. 1612-1627 |
| 2020 | Keeping 1m apart should be no hindrance to bonding. new straits times, () pp. |
| 2020 | Pocket park as an urban place-making. International Journal of Multidisciplinary Sciences and Advanced Technology, 1 (2) pp. 55-59 |
| 2020 | Quality air monitoring equipment: the review of air quality monitoring equipment. International Journal of Advanced Science and Technology, 29 (9s) pp. 1826-1835 |
| 2020 | Restoration, conservation to prevent epidemic spread. Restoration, conservation to prevent epidemic spread, () pp. |
| 2020 | Utilization of unmanned aerial vehicle (UAV) in dam disaster management: evacuation planning. International Journal of Technology Management and Information System, 2 (4) pp. 51-62 |
| 2020 | Working from home has pros and cons. News Strait Times, () pp. |
| 2019 | An assessment on early warning system : Initial survey analysis.. Journal of the Malaysian Institute of Planners, 17 (2) pp. 334-342 |
| 2019 | Community perception and participation of urban farming activities. International Journal of Recent Technology and Engineering (IJRTE), 8 (1C2) pp. 341-345 |
| 2019 | Heritage reclamation: focusing on Negeri Sembilan's Minangkabau cultural landscape. International Journal of Recent Technology and Engineering (IJRTE), 8 (1C2) pp. 381-386 |
| 2019 | Particulate matter (PM 2.5) at construction site: a review. International Journal of Recent Technology and Engineering (IJRTE), 8 (1C2) pp. 255-259 |
| 2019 | Respondents' area of preference when disaster strikes: a case study of Cameron Highland. Planning Malaysia, 17 (2) pp. 343-351 |
| 2019 | Safe havens and evacuation routes due to dam disaster. International Journal of Recent Technology and Engineering (IJRTE), 8 (1C2) pp. 403-406 |
| 2018 | Community awareness on the implementation of early warning system at Tenaga Nasional Berhad Sultan Abu Bakar hydroelectric scheme, Lembah Bertam, Cameron Highland. Planning Malaysia: Journal of the Malaysian Institute of Planners, 16 (1) pp. 155-162 |
| 2018 | Inclusive disaster risk management (DRM) for Bertam valley community. Planning Malaysia Journal, 16 (2) pp. 345-352 |
| 2018 | Relationship between types of organization with the quality of soft-scape construction work in Malaysia. Asian Journal Of Quality Of Life, 3 (12) pp. 137-146 |
| 2017 | Community's awareness and preparedness towards disaster at Lembah Bertam, Cameron Highland, Malaysia. Proceedings of Global Sustainable Development, International Conference on Sustainable Development 2017, () pp. 63-66 |
| 2017 | Landscape design for housing areas: a review. Journal of Engineering and Applied Sciences, 12 (15) pp. 3829-3833 |
| 2017 | Perception analysis on awareness and preparedness of community in Lembah Bertam, Cameron Highland, Malaysia. Proceedings of Global Sustainable Development, International Conference on Sustainable Developement, () pp. 1-5 |
| 2017 | Roles of community towards urban farming activities. PLANNING MALAYSIA: Journal of the Malaysian Institute of Planners VOLUME 15 ISSUE 1 (2017), Page 271 - 278, 15 (1) pp. 271-278 |
| 2017 | Urban farming and its importance for environmental sustainability. International Journal of Advances in Science, Engineering and Technology (IJASEAT), 5 (4) pp. 1-4 |
| 2016 | Campus landscape environment for student with disabilities (SwDs)in IIUM. Journal of Universal Design in the Built Environment, 2 (1) pp. 37-51 |
| 2016 | Place attachment in relation to urban street vitality. International Transaction Journal of Engineering, Management, & Applied Sciences & Technologies, 7 (1) pp. 9-20 |
| 2015 | Barrier free campus landscape for students with disabilities. Asian Academic Research Journal of Multidisciplinary, 2 (5) pp. 200-211 |
| 2015 | Barrier free campus landscape for students with disabilities. Asian Academic Reseach Journal of Multidisplinary , 2 (5) pp. 200-211 |
| 2015 | Campus landscape environment for student with disabilities: a case of International Islamic University Malaysia (IIUM), Gombak Campus. Alam Cipta International Journal on Sustainable Tropical Design Research and Practice, 8 (2) pp. 2-14 |
| 2015 | Implementation of landscape design as elements in creating values for housing areas in Klang Valley, Malaysia. American Transactions on Engineering & Applied Sciences, 4 (4) pp. 219-230 |
| 2015 | Individual planning staff as an actor of GIS translation in the planning departments of Kuala Lumpur City Hall, Malaysia. International Journal of Technology Enhancements and Emerging Engineering Research, 3 (10) pp. 1-7 |
| 2015 | Place attachment in relation to urban street vitality. American Transactions on Engineering & Applied Sciences, 4 (4) pp. 219-230 |
| 2014 | Landscape design as an added value to real estate development in Klang Valley. Advanced Materials Research, 935 () pp. 281-284 |
| 2014 | Landscape design as part of green and sustainable building design. Advanced Materials Research, 935 () pp. 277-280 |
| 2014 | Reclaiming the loss of the Minangkabau cultural landscape in Negeri Sembilan. Procedia Social and Behavioral Sciences, 153 () pp. 317-329 |
| 2014 | The impact of landscape design on house prices and values in residential development in urban area. APCBEE Procedia, 10 () pp. 316-320 |
| 2014 | The importance aspects of landscape design on housing development in urban areas. APCBEE Procedia, 10 () pp. 311-315 |
| 2013 | Cultural landscape in the built environment. Landskap Buletin, Sept.-Jan, 13 () pp. |
| 2012 | The tangible and intangible values of river towards sustainable urban landscape development . Journal of Architecture, Planning and Construction Management (JAPCM), 2 (1) pp. 1-22 |
| 2011 | Binding connectivity. Sustainable Tropical Environmental Design Exhibition STEdex'11, 3 () pp. 125 |
| 2011 | Cultural landscape: a new paradigm for landscape architecture. Landskap Buletin, Jan-Apr 2011. Issue No 8, (8) pp. |
| 2011 | Illusion of the wilds. Sustainable Tropical Environmental Design Exhibition STEdex'11, 3 () pp. 113 |
| 2011 | Institutionalisation aspects in the use of geographic information system (GIS). Journal of Surveying, Construction & Property, 2 (1) pp. 67-81 |
| 2011 | The effective use of Geographic Information System (GIS) in the planning departments, Kuala Lumpur City Hall (KLCH). Journal of Architecture, Planning and Construction Management, 1 (1) pp. 99-121 |
| 2011 | The Green Building Index (GBI): an innovation in landscape architecture . Landskap Buletin, Jan-Apr 2011. Issue No 8, (8) pp. |
| 2011 | The green heaven. Sustainable Tropical Environmental Design Exhibition STEdex'11, 3 () pp. 112 |
| 2011 | The green sphere. Sustainable Tropical Environmental Design Exhibition STEdex'11, 3 () pp. 151 |
| 2011 | The scale of nature. Sustainable Tropical Environmental Design Exhibition STEdex'11, 3 () pp. 139 |
| 2010 | The socio-technical factors in the use of GIS at the Planning Departments of the Kuala Lumpur City Hall. Journal of the Malaysian Institute of Planners, 8 () pp. 69-103 |
Conference or Workshop Item
| | |
| --- | --- |
| 2021 | Community Awareness and Preparedness For Natural Disaster. In: 57th IFLA World Congress & World Landscape Architects Summit 2020, |
| 2021 | Dam safety emergency action plan: a current practice for hydropower dam in Malaysia. In: 6th World Multidisciplinary Civil Engineering, Architecture: Urban Planning Symposium (WMCAUS 2021) ,, |
| 2021 | Universal Functions in Interactive Design. In: 57th IFLA World Congress & World Landscape Architects Summit 2020, |
| 2019 | The Effectiveness of Maintenance Management through Implementation of Building Maintenance Policy in Commercial High Rise Building. In: 15th NAPREC Conference, |
| 2018 | i) Access Audit Manual and Access Audit Checklist Star Rating; ii) Accessibility Master Plan for Local Authorities 2017-2022; iii) Manual Disaster Emergency Preparedness for Person with Disabilities (PwDs). In: Mesyuarat Majlis Kebangsaaan Bagi Orang Kurang Upaya Bil.1/2018, |
| 2018 | Landscape design for residential area. In: The Second International Conference on the Future of ASEAN (ICoFA 2017), |
| 2018 | Manual disaster emergency preparedness for person with disabilities (PwDs). In: Mesyuarat Majlis Sosial Bil.1/2018, |
| 2017 | Public responses to street art paintings along the shophouses in Sungai Petani. In: UMRAN 2017 National Landscape Architecture Seminar, |
| 2017 | Relationship between types of organization with the quality of soft-scape construction work in Malaysia. In: 5th AMER International Conference on Quality of Life (AicQoL2017), |
| 2017 | Urban Farming and Its Importance for Environmental Sustainability. In: International Conference on Environmental Science and Development (ICESD 2017), |
| 2017 | Urban farming and its importance for environmental sustainability. In: Academics World 76th International Conference, |
| 2016 | User perception of mobile homes for shelter relief center as a respond for flood disaster preparednes. In: Persidangan Kajian Bencana Banjir 2014, |
| 2015 | Outdoor learning in the school grounds: a study of proposed additional outdoor classrooms for primary schools in Kuala Lumpur Malaysia. In: 2 nd International Conference on Innovative Trends in Multidisciplinary Academic Research (ITMAR 2015), |
| 2015 | Relief Shelter Design (Malaysia Flood- December 2013). In: 4th International Conference on Universal Design in the Built Environment 2015, |
| 2015 | The application of landscape elements for an interior landscape. In: UMRAN 2015 Landscape Seminar, |
| 2015 | User perception of mobile homes for shelter relief center as a respond for flood disaster preparedness. In: 4th International Conference on Universal Design in the Built Environment 2015, |
| 2014 | Implementation of landscape design as elements in creating values for housing areas in Klang Valley, Malaysia. In: , |
| 2014 | Place attachment in relation to urban street vitality. In: 2nd International Workshop on Livable City 2014, |
| 2014 | The impact of landscape design on house prices and values in residential development in urban areas. In: 2014 5th International Conference on Environmental Science and Development (ICESD 2014), |
| 2014 | The importance aspects of landscape design on housing development in urban areas. In: 2014 5th International Conference on Environmental Science and Development (ICESD 2014), |
| 2013 | Campus landscape environment for student with disabilities (SwDs) in IIUM. In: 3rd International Conference on Universal Design in the Built Environment 2013 (ICUDBE3/2013) MUSAWAH: Sharing The World "Universal Design & Green Technology", |
| 2013 | Campus landscape environment for student with disabilities (SwDs) in IIUM. In: International Sustainable Tropical Environmental Design Conference 2013 (SUSTED' 13 ), |
| 2013 | Campus landscape environment for student with disabilities (SwDs): the case of the International Islamic University Malaysia (IIUM), Gombak Campus. In: 2013 International Conference on Frontiers of Energy, Environmental Materials and Civil Engineering (FEEMCE 2013), |
| 2013 | Campus landscape environment for students with disabilities (SWDS) in IIUM. In: ICUDBE 2013 -International Conference of Universal Design In Built Environment, |
| 2013 | Evaluation and assessment of aquatic ecosystem status using aquatic plant species as key tolls indicator. In: International Conference on Frontiers of Environment, Energy and Bioscience (ICFEEB 2013), |
| 2013 | Landscape design as an added value to real estate development in Klang Valley. In: 3rd International Conference on Green Building Technology and Materials, |
| 2013 | Landscape design as part of green and sustainable building design. In: 3rd International Conference on Green Building Technology and Materials, |
| 2013 | Planning staff as an actor of Geographic Information Systems (GIS)translation in the Planning Departments of the Kuala Lumpur City Hall, Malaysia. In: International Conference on Materials, Architecture and Engineering Technology (ICMAET 2013), |
| 2013 | Potential of avicennia alba, nypha fruticans and rhizophora apiculata as ecological indicator agents for polluted mangrove ecosystem. In: International Conference on Frontiers of Environment, Energy and Bioscience (ICFEEB 2013), |
| 2013 | The impact of landscape design on house prices and values in urban areas. In: 3rd International Conference on Universal Design in the Built Environment 2013 (ICUDBE3/2013) MUSAWAH: Sharing The World "Universal Design & Green Technology", |
| 2013 | The importance and involvement of landscape architecture in the Green Building Index (GBI) practice. In: International Conference on Materials, Architecture and Engineering Technology (ICMAET 2013), |
| 2012 | Cultural landscape: reclaiming the heritage of Minagkabau in Negeri Sembilan. In: 1st International Conference on Innovation and Technology for Sustainable Built Environment 2012 (ICITSBE 2012), |
| 2012 | Cultural landscape: reclaiming the heritage of Minangkabau in Negeri Sembilan. In: First Conference on Islamic Built Environment, |
| 2012 | Landskap ke arah pembangunan mampan (Landscape Towards A Sustainable Environment). In: Seminar Landskap: Landskap Ke Arah Pembangunan Persekitaran Mampan (Landscape Towards A Sustainable Environment), |
| 2012 | The importance and involvement of landscape architecture in the Green Building Index (GBI) practice. In: 1st International Conference on Islamic Built Environment (IBECONF) 2012, |
| 2012 | The importance and involvement of landscape architecture in the Green Building Index (GBI) practice. In: 1st International Conference on Innovation and Technology for Sustainable Built Environment 2012 (ICITSBE 2012), |
| 2011 | Cultural landscape: a new paradigm for landscape architecture. In: 1st IFLA Asia Pacific Region Symposium on Landscape Architecture Education (SOLARE 2011), |
| 2011 | Cultural landscape: Sustaining the heritage value and protecting local identity. In: International Conference on Universal Design in Built Environment (ICUDBE 2011), |
| 2011 | Landscape design as part of green and sustainable building design. In: International Conference on Universal Design in Built Environment (ICUDBE 2011), |
| 2011 | The Green Building Index (GBI) on landscape architecture scope of works. In: 10th Management in Construction Research Association Conference (MiCRA) 2011, |
| 2011 | The Green Building Index (GBI): an innovation in landscape architecture . In: 1st IFLA Asia Pacific Region Symposium on Landscape Architecture Education (SOLARE 2011), |
| 2011 | The tangible and intangible values of river towards sustainable urban landscape development. In: UMRAN 2011 National Seminar: Towards Sustainable Living Environment, |
| 2010 | The application of the Green Building Index (GBI) on sustainable site planning and management for residential new construction: prospects and future benefits. In: Sustainable Tropical Environmental Design Conference 2010 (SUSTED 2010), |
Book
| | |
| --- | --- |
| 2021 | Landscape design for residential. Centre for Professional Development, IIUM., ISBN: |
| 2019 | Dam safety program Cameron Highlands: community awareness and preparedness on disaster risk management programme in Cameron Highlands. TNB Research Sdn Bhd, ISBN: 978-967-14398-1-4 |
| 2019 | Study on respondents' awareness and preparedness when disaster strikes: case study of local community in Cameron Highland, Pahang. e-IPH Ltd., UK, ISBN: |
| 2019 | Study on respondents' awareness and preparedness when disaster strikes: case study of local community in Cameron Highland, Pahang. e-IPH Ltd., UK, ISBN: |
| 2017 | User perception of flood mobile homes as shelter relief center. IIUM Press, ISBN: 978-967-418-658-6 |
| 2011 | Green architecture in built environment. IIUM Press, ISBN: 9789674180393 |
Book Section
| | |
| --- | --- |
| 2021 | Food wastes management: practice of composting process at the IIUM Kuantan Campus. In: Taylor & Francis Group, ISBN: , pp. |
| 2020 | Building capacity through school based engagement on dam safety program in Cameron Highlands. In: Springer, Singapore, ISBN: 1614810X, pp. 51-63 |
| 2019 | Smart landscape. In: IIIT & IIUM Malaysia, ISBN: 978-967-2190-25-7, pp. 102-113 |
| 2015 | Cultural landscape: an introduction to built environment. In: IIUM Press, ISBN: 978-967-418-330-1, pp. 38-45 |
| 2015 | Cultural landscape: an introduction to built environment. In: IIUM Press, ISBN: 978-967-418-330-1, pp. 38-45 |
| 2015 | Values of urban open spaces. In: IIUM Press, ISBN: 978-967-418-332-5, pp. 3-19 |
| 2015 | Values of urban open spaces. In: IIUM Press, ISBN: 978-967-418-332-5, pp. 3-19 |
| 2011 | Cultural landscape : sustaining the heritage value and protecting local identity . In: IIUM Press, ISBN: 978-967-418-131-4, pp. 49-55 |
| 2011 | Landscape design as part of green and sustainable building design . In: IIUM Press, ISBN: 9789674180393, pp. 43-51 |
| 2011 | Naturalistic approach of sustainable river development . In: IIUM Press, ISBN: 9789674180683, pp. 59-65 |
| 2011 | Theories of Actor Network Theory (ANT) in information technology. In: IIUM Press, ISBN: 9789674180539, pp. 86-96 |
| 2011 | Values of river towards sustainable urban landscape development. In: IIUM Press, ISBN: 978-967-0225-66-1, pp. 127-151 |
Monograph