Staff Directory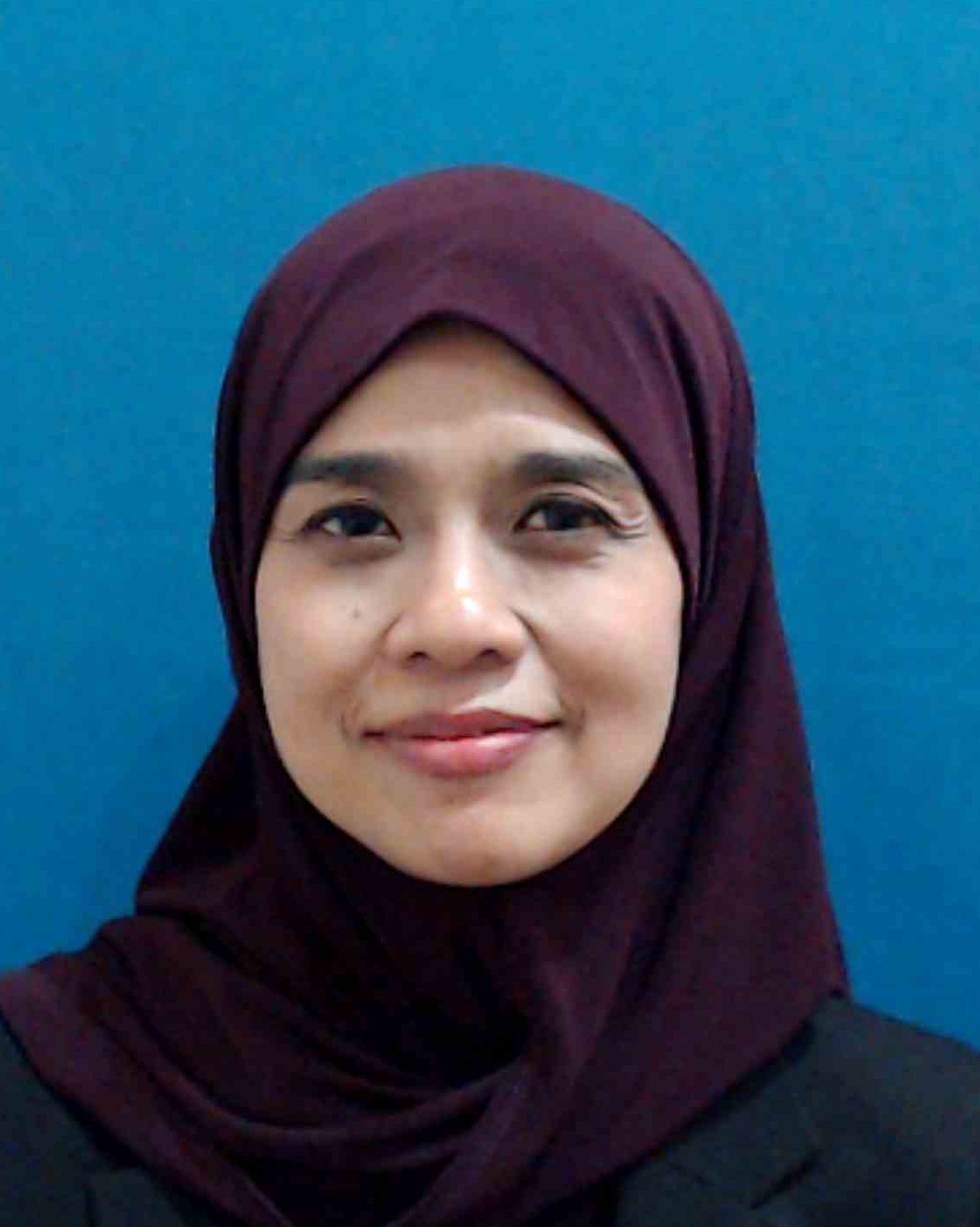 Academic Qualification
Community Health - Doctor of Philosophy, Universiti Kebangsaan Malaysia (UKM)
Master of Science (Audiological Medicine) - Masters Degree, University of Manchester
M.B.B.S - Bachelor Degree, Universiti Malaya (UM)
Ailin Bt Razali (Assoc. Prof. Dr.)
Associate Professor
IIUM Kuantan Campus
KULLIYYAH OF MEDICINE
---
Expert Profile
Dr Ailin is currently an Associate Professor at the International Islamic University Malaysia (IIUM)'s Kulliyyah of Medicine. She is the head the Audiology Unit under the department of Otorhinolaryngology- Head & Neck Surgery (ORL-HNS). She is also head the Ear and Hearing Clinic at Kulliyyah of Medicine and as well as the coordinator of IIUM Health, Safety and Environment (IHSEN) unit.  She started her housemanship at Hospital Tengku Ampuan Afzan (HTAA) Kuantan, Pahang in 1995.
Dr Ailin obtained her MBBS from University of Malaya in 1995 and worked in the ORL Department for 4 years before joining IIUM. She was awarded Masters in Audiological Medicine by University of Manchester, United Kingdom in 2003. In 2014, she completed her Ph.D in Community Health from University Kebangsaan Malaysia (UKM). 
Dr Ailin is an Occupational Health Doctor (OHD) and a certified Medical Impairment Assessor (CMIA) with National Institute of Occupational Safety and Health (NIOSH) Malaysia. Dr Ailin is also Certified Independent Medical Examiner (CIME) with the American Board of Independent Medical Examiners (ABIME) and one of the Medical Review Officer (MRO). 
In 2015, Dr Ailin became the Director for Research Management Centre (Kuantan Campus) till 2018. During this time, she also the chairman of Malaysian Medical Association (MMA) Pahang Branch for the year 2015-16 and actively engage with issues pertaining the medical fraternity. 
Her main interest is in Industrial Audiology, especially in the management and prevention of noise-induced hearing loss (NIHL) and hearing loss from ototoxic chemicals to workers at risk. She has contributed a chapter in the Textbook of Occupational Medicine on the Auditory Disorders, a collaborative work with Professors Dr Rampal and Noor Hassim Ismail. She is now working closely with SOCSO and NIOSH Malaysia on better methodology to compensate and rehabilitate workers with NIHL, including the Return to Work  (RTW) programme.
Area of Specialisation
Medical And Health ~ Medical And Health Sciences ~ Audiology ~ Other Audiology n.e.c. - ORL-HNS (Audiology)
Medical And Health ~ Medical And Health Sciences ~ Environmental and Occupational Health and Safety Research ~ Noise Pollution - Audiological Medicine Occupational Medicine (Noise-induced hearing loss)
Professional Membership
1996: Member of Profesional Body / Association: (LIFE MEMBER ), Malaysian Medical Association
2003: Member of Profesional Body / Association: (MEMBER), INTERNATIONAL SOCIETY OF AUDIOLOGY (ISA)
Teaching Responsibilities
| | |
| --- | --- |
| OTORHINOLARYNGOLOGY - HEAD AND NECK SURGERY | 2023/2024 |
Research Projects
Completed
| | |
| --- | --- |
| 2021 - 2022 | Vibrotactile Threshold in Pure Tone Audiometry |
| 2021 - 2022 | Development And Validation Of Malaysian Noise And Chemical Exposure Questionnaires Among The Sultan Ahmad Shah Medical Centre @Iium Population |
| 2020 - 2022 | Disability Assessment on Noise-Induced Hearing Loss Subjects using Hearing Handicap Inventory for Adults Questionnaires for SOCSO Compensation |
| 2019 - 2022 | KAJIAN PENDEDAHAN DAN RISIKO KESIHATAN: ASBESTOS TERAMPAI SEMASA PENYELENGGARAAN KENDERAAN DAN JENTERA BERAT |
| 2016 - 2017 | KAJIAN KEPENTINGAN ADANYA MAKLUMAT BERKAITAN PEKERJAAN DALAM DOKUMEN IDENTITI, REKOD KESIHATAN DAN SIJIL KEMATIAN DI MALAYSIA |
| 2016 - 2020 | Improvement of Basic Occupational Health Service (BOHS) for Small and Medium Enterprise (SME)in Malaysia |
| 2016 - 2017 | KAJIAN PERANAN PERKHIDMATAN KESIHATAN PEKERJAAN DALAM SARINGAN AWAL BAGI PENGENALPASTIAN DAN PENCEGAHAN PENYAKIT PEKERJAAN DI INDUSTRI KECIL DAN SEDERHANA DI MALAYSIA |
| 2015 - 2019 | FPGA Prototyping of Electronic Hearing Protection Device (e-HPD) with selective Noise Attenuation for Industrial Workers |
| 2015 - 2018 | Standards Of Care for Cleft Lip and Palate Patients in Malaysia : A Cross-Sectional Survey |
| 2011 - 2015 | Exploration on a New Ear Protective Device with Selective Noise Attenuation |
| 2011 - 2012 | KVC Book PROJECT 2011 - Hand book on Human Physiology:The Special Senses |
| 2011 - 2013 | Serum Leptin and Blood Pressure Variability After Exposure to Noise Stress at Workplace |
| 2008 - 2012 | New Title: Effect of Occupational Noise on Physiological Behaviour of Blood Pressure Old Title: Effect of Noise on the Physiological Changes of Isolated Rat Heart Functions |
On-Going
| | |
| --- | --- |
| 2023 - Present | The Assessments of Electronic Hearing Protection Device (E-HPD) Standards and Certifications for Industrial Purposes |
| 2023 - Present | Pneumococcal Carriage and Serotype Distribution in Children with Otitis Media in Malaysia |
| 2022 - Present | Prototype development of a Smart Nutrition Monitoring System, 'Nutrire' for Providing Adequate Nutrition in Intensive Care Units |
| 2022 - Present | IIUM Health, Safety and Environment Unit (IHSEN) |
| 2021 - Present | Electronic Hearing Protection Device with Speech Enhancement for Industrial Workers |
| 2021 - Present | Development and Validation of Malaysian Noise and Chemical Exposure Questionnaires Among the SASMEC@IIUM |
| 2016 - Present | Speech Perception of Native and Non-Native Malay Speakers using the Malay Digit Triplet and Auditory-Visual Matrix Sentence Tests |
Publications
Article
| | |
| --- | --- |
| 2022 | Efficacy of a targeted intervention method to improve the use of hearing protection devices among agro-industrial workers in Malaysia. Applied Sciences, 12 (5) pp. |
| 2021 | Challenges of implementing occupational health services (OHS) in Malaysia -perspective of occupational health doctors. Pertanika Journal of Social Science and Humanities, 29 (2) pp. 993-1010 |
| 2021 | Time-restricted feeding and brisk walking in overweight and obese adults. Malaysia Journal of Medicine and Health Sciences, 17 (4) pp. 95-101 |
| 2020 | Noise exposure and hearing threshold profile among Zumba fitness regulars in Kuantan, Pahang, Malaysia. International Medical Journal Malaysia, 19 (2) pp. 67-73 |
| 2019 | Can FMA (Noise) 1989 prevent occupational noise-induced hearing loss? an evaluation using fault tree analysis. International Medical Journal Malaysia (IMJM), 18 (2) pp. 59-3 |
| 2019 | Human resource development for future basic occupational health services in Malaysia. International Journal of Allied Health Sciences, 3 (4) pp. 939-943 |
| 2019 | Prevalence of Occupational Diseases among Small and Medium Industry Workers in Malaysia: A Systematic Review. Journal of Clinical and Health Sciences, 4 (2) pp. 4-30 |
| 2019 | Review of measurement methods for hearing protector attenuation. Malaysian Journal of Medicine and Health Sciences, 15 (3) pp. 142-147 |
| 2019 | The proposed future infrastructure model for basic occupational health services in Malaysia. Malays J Med Sci, 26 (2) pp. 131-137 |
| 2018 | Ethical issues on using invertebrates in environmental and biomedical practices – a case study on living fossil horseshoe crab. International Medical Journal Malaysia, 17 (Special Issue 2) pp. 281-285 |
| 2017 | Noise exposure during orthopaedics surgery. Science Heritage Journal / Galeri Warisan Sains (GWS), 1 (2) pp. 32-33 |
| 2016 | 10 years review of endowment fund for research in IIUM Kuantan. international Medical Journal of Malaysia, 15 (Supplement Issue) pp. 25-25 |
| 2016 | Satisfaction of using hearing protection devices among industrial workers. International Journal of Pharmaceutical Research, 8 (1 (Jan-Mar)) pp. 50-56 |
| 2016 | Satisfaction study of using hearing protection device among sawmill workers in Kuantan, Malaysia. Journal of International Pharmaceutical Research, 8 (1) pp. 50-56 |
| 2013 | Pesticide handling practices and quantitative sensory testing among foggers in Vector Unit, Kuantan District Health Office. International Medical Journal, 20 (1) pp. 2-5 |
| 2013 | The correlation between serum leptin and blood pressure after exposure to noise at work. Noise & Health, 15 (67) pp. 375-378 |
| 2012 | The effects of noise on cardiovascular parameters using isolated rat`s hearts. Science Series Data Report, 4 (12) pp. 39-50 |
| 2011 | The effects of noise on biochemical parameters using rat's hearts. European Journal of Scientific Research, 56 (1) pp. 93-96 |
| 2010 | Phonophobia and hyperacusis: practical points from a case report. Malaysian Journal of Medical Sciences, 17 (1) pp. 49-51 |
| 2010 | Why the current method of calculating disability from Noise-Induced Hearing Loss (NIHL) is deemed iniquitous for workers' permanent disablement compensation. Malaysian Journal of Community Health, 16 (Supp.1) pp. 80 |
Conference or Workshop Item
Book
Book Section
| | |
| --- | --- |
| 2017 | Auditory disorders. In: World Scientific Publishing Co., ISBN: 978-981-3200-69-2, pp. 227-263 |
| 2017 | Auditory disorders. In: World Scientific Publishing Co., ISBN: 978-981-3200-69-2, pp. 227-263 |
Monograph