Staff Directory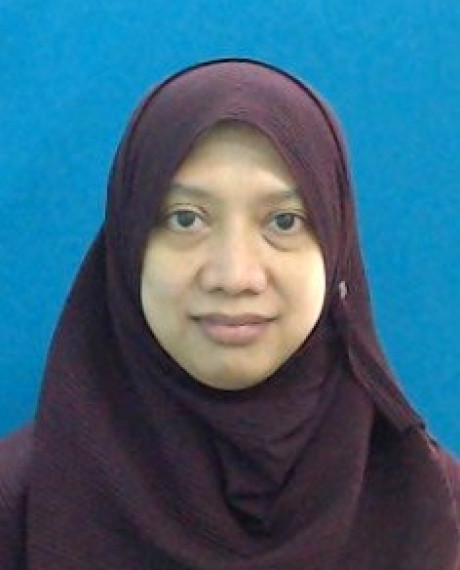 Academic Qualification
Sustainable Urban Landscape - Doctor of Philosophy, University of Sheffield
Master of Science in Landscape Architecture - Masters Degree, Universiti Sains Malaysia (USM)
Bachelor of Science in Housing, Building & Planning (Elective) - Bachelor Degree, Universiti Sains Malaysia (USM)
Architecture - Diploma, Universiti Teknologi Malaysia (UTM)
Izawati Bt. Tukiman (Assoc. Prof. Dr.)
Associate Professor
IIUM Gombak Campus
KULLIYYAH OF ARCHITECTURE AND ENVIRONMENTAL DESIGN

Other's position:
Deputy Director, Centre for Professional Development
---
Expert Profile
Dr Izawati Tukiman is
Associate Professor
 from Dept. of Landscape Architecture, KAED, International Islamic University Malaysia.
Her academic background is in landscape architecture and sustainable landscape, and has been with IIUM for more than 18 years. She is actively involved with the society through professional consultancy activities, especially on universal design, and have been involved with access auditing for many buildings and parks. For the last past six years, she has been involved with research consultation on community-based disaster management.  Other than that, she has also contributed her expertise with other organizations such as Public Work Department (JKR) by providing trainings and facilitating on water management.
Area of Specialisation
Engineering Tech ~ Applied Sciences And Technologies ~ Urban Planning ~ Planning of Construction (Including Commercial Building, Community Planning, Construction Open Building, Development Models, Environmental Sustainable Habitat, Industrial Building, Seaport and Airport, Residential, Residential and Public Building, Road, Bridge and Highway, Spatial and Physical Planning, Urban Renewal, Integrated Construction,Intelligent Building, Land Reclamation and Land Readjustment, Dam and Irrigation Systems) - Sustainable Technology - Sustainable Urban Drainage System (SUDS) Cultural Landscape
Engineering Tech ~ Applied Sciences And Technologies ~ Landscape Architecture and Planning ~ Other Landscape Architecture and Planning n.e.c. - Community and Cultural Landscape
Engineering Tech ~ Applied Sciences And Technologies ~ Landscape Architecture and Planning ~ Landscape Ecology - Ecological Landscape
Engineering Tech ~ Applied Sciences And Technologies ~ Architecture ~ Built Environment - Access Audit in the Built Environment
Professional Membership
2009 - 2010: Member of Profesional Body / Association, Institut Landskap Arkitek Malaysia
Teaching Responsibilities
| | |
| --- | --- |
| APPRECIATION OF ARTS | 2016/2017 2018/2019 2017/2018 2015/2016 2014/2015 2012/2013 2011/2012 2021/2022 2020/2021 2010/2011 2009/2010 2019/2020 2013/2014 |
| DESIGN THESIS RESEARCH | 2021/2022 |
| ECOLOGICAL LANDSCAPE DESIGN | 2019/2020 |
| ENTREPRENEURSHIP | 2017/2018 2016/2017 2018/2019 2020/2021 2019/2020 |
| ENTREPRENURSHIP | 2020/2021 |
| INTEGRATED MULTI DISCIPLINARY PROJECT 1 | 2009/2010 |
| INTRO. TO BUILT ENVIRONMENT | 2019/2020 |
| LANDSCAPE AND URBAN PLANNING | 2012/2013 |
| LANDSCAPE ARCHITECTURAL DESIGN 2 | 2013/2014 2009/2010 2017/2018 2014/2015 2011/2012 2012/2013 |
| LANDSCAPE ARCHITECTURAL DESIGN 3 | 2014/2015 2016/2017 |
| LANDSCAPE ARCHITECTURAL DESIGN 4 | 2015/2016 2016/2017 2010/2011 2019/2020 2018/2019 |
| LANDSCAPE ARCHITECTURAL DESIGN 5 | 2017/2018 2012/2013 2010/2011 2011/2012 2018/2019 2013/2014 2015/2016 |
| LANDSCAPE ARCHITECTURAL DESIGN 6 | 2020/2021 |
| LANDSCAPE ARCHITECTURAL DESIGN 7 | 2020/2021 |
| LANDSCAPE CONSTRUCTION I | 2001/2002 2000/2001 |
| LANDSCAPE CONSTRUCTION II | 2000/2001 |
| LANDSCAPE DESIGN II | 2008/2009 2009/2010 |
| LANDSCAPE DESIGN III | 2000/2001 2001/2002 |
| LANDSCAPE DESIGN IV | 2000/2001 |
| LANDSCAPE HERITAGE AND CULTURAL STUDIES | 2016/2017 |
| LANDSCAPE MAINTENANCE MANAGEMENT | 2011/2012 |
| LANDSCAPE MATERIAL AND CONSTRUCTION 1 | 2009/2010 |
| LANDSCAPE RESOURCE PLANNING | 2016/2017 2012/2013 2018/2019 2015/2016 2014/2015 2013/2014 |
| SOIL, ECOLOGY AND NATURE | 2016/2017 |
| URBAN LANDSCAPE DESIGN | 2019/2020 |
Research Projects
Completed
| | |
| --- | --- |
| 2021 - 2021 | Bengkel Training of Trainers (ToT) dan Audit Akses Dalam Persekitaran Alam Bina 2021/2022 |
| 2020 - 2020 | Projek Prototaip Peningkatan Landskap Ruang Komunal Pangsapuri kos Rendah, Selangor |
| 2018 - 2019 | Study on Community Awareness and Preparedness for TNB's Disaster Risk Management Program in Cameron Highlands |
| 2017 - 2018 | Kajian Pelan Induk Pembangunan |
| 2017 - 2018 | Penyediaan Pelan Induk Rekabentuk Sejagat 2017-2030 Petaling Jaya |
| 2016 - 2017 | Perception Analysis on Awareness and Preparedness at Tenaga Nasional Berhad (TNB) Sultan Abu Bakar Hydroelectric Scheme |
| 2016 - 2020 | Establishing a Model for Rural Landscape Corridor for Tourism Route Planning |
| 2016 - 2017 | Preparation of 4 Manuals: i) Registry of Access Consultants, Access Auditors and Access Advisor; ii) Manual Access Audit; iii) Manual Disaster Emergency Preparation for Persons with Disabilities; and iv) Local Authority Accessibility Master Plan |
| 2016 - 2017 | The Effectiveness of Maintenance Management Through Implementation of Building Maintenance Policy in Commercial High Rise Building |
| 2015 - 2015 | User Perception of Caravan as Mobile Homes for Shelter Relief Center as a Respond for Flood Disaster Preparedness |
| 2015 - 2018 | Empirical modeling as a strategic environmental cooling and reduction of heat island impact in relation to Islamic and Modern Urbanism Principles |
| 2014 - 2016 | People's Experience in the Relation to City Liveliness or Urban Streets |
| 2012 - 2013 | An Access Audit on Campus Landscape: A Case of Mahallat Uthman Ibn Affan and Nusaibah, International Islamic University Malaysia (IIUM), Gombak |
| 2012 - 2015 | A Model for Integrated Green Infrastructure as Rainwater Management to Mitigate Stormwater in Urban Area |
| 2012 - 2015 | Green-Health Model for Green Space and Urban Residents' Self-Reported Health |
| 2012 - 2014 | The impact of landscape design on house prices and values : An empirical investigation |
| 2012 - 2014 | Landscape Ecological Study on Endanger Ecosystem : Documentation of the Last Health Forest Ecosystem in Malaysia |
| 2011 - 2013 | Landscape Design as an Added Value to Real Estate Development in Klang Valley |
| 2010 - 2012 | Application of Aquatic Plant-Based Green Technology for Water Purification in Polluted Fresh water bodies |
| 2010 - 2011 | Studies on Plant Materials for mangrove Ecosystem |
| 2010 - 2012 | The Potential of Aquatic Plant Species (Salvina Natans and Azolla Pinnata) to Treat Heavy Metal in Natural Constructed Wetlands |
| 2008 - 2012 | The Process of Landscape Architectural Graphic Presentation |
On-Going
| | |
| --- | --- |
| 2021 - Present | Ruang Sejahtera Makerspace @ PPR Gombak Setia |
| 2021 - Present | Urban Parks as a Mechanism for Environmental Health Index (EHI) in Relation to Pandemic Crises |
| 2021 - Present | The Study On Community Awareness and Preparedness For TNB's Disaster Risk Management (DRM) Program Downstream of Pergau Dam |
| 2021 - Present | The Mapping of Cultural Landscape of Perlis in Relation to Tourism Industry |
| 2020 - Present | New Approach of Inclusive Teaching and Learning Framework for Higher Institutions |
| 2012 - Present | Integrated Islamic and Environment Friendly Building: A Sustainable Development Model |
| 2011 - Present | Landscape Architecture Book (KVC project 2011) |
| 2008 - Present | KAED Universal Design Unit (KUDU) |
| - | Empowering Team Creativity for the Youth at PPR Gombak Setia |
Award & Recognition
| | | |
| --- | --- | --- |
| 09 Jul, 2009 | Gold Award for FLORIA 2009 - University Garden Competition - Putrajaya Corporation | International |
Publications
Article
| | |
| --- | --- |
| 2021 | Community preparedness towards dam disaster: Disaster Risk Reduction (DRR) program in Cameron Highlands. International Journal of Environmental Science and Development, 12 (9) pp. 267-273 |
| 2021 | Flood mapping for dam break assessment in Cameron Highlands. International Journal of Engineering Advanced Research(IJEAR), 3 (1) pp. 46-63 |
| 2021 | Knowledge Transfer in People-Centered Dam-Related Disaster Program in Cameron Highlands. Journal of Advanced Research in Applied Sciences and Engineering Technology, 24 (1) pp. 37-46 |
| 2021 | Landscape planning strategies for inundation zones. Land.Scape. Magazine, 1 () pp. 43-45 |
| 2021 | Participatory design for Accessible Evacuation Centre for flood victims in Kelantan. International Journal of Environment, Architecture, and Societies, 1 (1) pp. 46-53 |
| 2020 | Dam related disaster framework for emergency preparedness. Planning Malaysia: Journal of the Malaysian Institute of Planners, 18 (4) pp. 352-364 |
| 2020 | Landscape characters for tourism routes: criteria to attract special interest tourists to the Kuala Selangor - Sabak Bernam route. Planning Malaysia: Journal of the Malaysian Institute of Planners, 18 (4) pp. 430-441 |
| 2020 | Utilization of unmanned aerial vehicle (UAV) in dam disaster management: evacuation planning. International Journal of Technology Management and Information System, 2 (4) pp. 51-62 |
| 2019 | An assessment on early warning system : Initial survey analysis.. Journal of the Malaysian Institute of Planners, 17 (2) pp. 334-342 |
| 2019 | Community perception and participation of urban farming activities. International Journal of Recent Technology and Engineering (IJRTE), 8 (1C2) pp. 341-345 |
| 2019 | Heritage reclamation: focusing on Negeri Sembilan's Minangkabau cultural landscape. International Journal of Recent Technology and Engineering (IJRTE), 8 (1C2) pp. 381-386 |
| 2019 | Respondents' area of preference when disaster strikes: a case study of Cameron Highland. Planning Malaysia, 17 (2) pp. 343-351 |
| 2019 | Safe havens and evacuation routes due to dam disaster. International Journal of Recent Technology and Engineering (IJRTE), 8 (1C2) pp. 403-406 |
| 2018 | Community awareness on the implementation of early warning system at Tenaga Nasional Berhad Sultan Abu Bakar hydroelectric scheme, Lembah Bertam, Cameron Highland. Planning Malaysia: Journal of the Malaysian Institute of Planners, 16 (1) pp. 155-162 |
| 2018 | Inclusive disaster risk management (DRM) for Bertam valley community. Planning Malaysia Journal, 16 (2) pp. 345-352 |
| 2017 | Community's awareness and preparedness towards disaster at Lembah Bertam, Cameron Highland, Malaysia. Proceedings of Global Sustainable Development, International Conference on Sustainable Development 2017, () pp. 63-66 |
| 2017 | Landscape design for housing areas: a review. Journal of Engineering and Applied Sciences, 12 (15) pp. 3829-3833 |
| 2017 | Perception analysis on awareness and preparedness of community in Lembah Bertam, Cameron Highland, Malaysia. Proceedings of Global Sustainable Development, International Conference on Sustainable Developement, () pp. 1-5 |
| 2017 | Roles of community towards urban farming activities. PLANNING MALAYSIA: Journal of the Malaysian Institute of Planners VOLUME 15 ISSUE 1 (2017), Page 271 - 278, 15 (1) pp. 271-278 |
| 2017 | Urban farming and its importance for environmental sustainability. International Journal of Advances in Science, Engineering and Technology (IJASEAT), 5 (4) pp. 1-4 |
| 2016 | Accessibility of masjid design in Malaysia. Journal of Universal Design in Built Environment, 2 (2) pp. 89-104 |
| 2016 | Campus landscape environment for student with disabilities (SwDs)in IIUM. Journal of Universal Design in the Built Environment, 2 (1) pp. 37-51 |
| 2016 | Place attachment in relation to urban street vitality. International Transaction Journal of Engineering, Management, & Applied Sciences & Technologies, 7 (1) pp. 9-20 |
| 2015 | A home for autistic child: residential spaces intervention in Malaysia. Alam Cipta: International Journal of Sustainable Tropical Design Research and Practice, 8 (Special Issue 2) pp. 54-61 |
| 2015 | Barrier free campus landscape for students with disabilities. Asian Academic Research Journal of Multidisciplinary, 2 (5) pp. 200-211 |
| 2015 | Barrier free campus landscape for students with disabilities. Asian Academic Reseach Journal of Multidisplinary , 2 (5) pp. 200-211 |
| 2015 | Campus landscape environment for student with disabilities: a case of International Islamic University Malaysia (IIUM), Gombak Campus. Alam Cipta International Journal on Sustainable Tropical Design Research and Practice, 8 (2) pp. 2-14 |
| 2015 | Connecting hydrology cycle with the strategies of stormwater management for sustainable environmental planning and design. e-Journal of the Social Science Researches, 3 () pp. 1-10 |
| 2015 | Effects of altitude and microclimate on the distribution of ferns in urban areas. Jurnal Teknologi, 77 (30) pp. 125-131 |
| 2015 | Implementation of landscape design as elements in creating values for housing areas in Klang Valley, Malaysia. American Transactions on Engineering & Applied Sciences, 4 (4) pp. 219-230 |
| 2015 | Place attachment in relation to urban street vitality. American Transactions on Engineering & Applied Sciences, 4 (4) pp. 219-230 |
| 2015 | The concepts of planning and design in sustainable stormwater management. WIT Transactions on Ecology and the Environment, 192 () pp. 263-274 |
| 2015 | Universal design and social responsibility: towards a sustainable built environment. Journal of Universal Design in the Built Environment, 1 (1) pp. 5-13 |
| 2014 | Landscape design as an added value to real estate development in Klang Valley. Advanced Materials Research, 935 () pp. 281-284 |
| 2014 | Landscape design as part of green and sustainable building design. Advanced Materials Research, 935 () pp. 277-280 |
| 2014 | The impact of landscape design on house prices and values in residential development in urban area. APCBEE Procedia, 10 () pp. 316-320 |
| 2014 | The importance aspects of landscape design on housing development in urban areas. APCBEE Procedia, 10 () pp. 311-315 |
| 2013 | Reconstituting the concepts of sustainable stormwater management. Journal Of Architecture, Planning And Construction Management, 3 (2) pp. 45-72 |
| 2011 | The Green Building Index (GBI): an innovation in landscape architecture . Landskap Buletin, Jan-Apr 2011. Issue No 8, (8) pp. |
Conference or Workshop Item
| | |
| --- | --- |
| 2021 | Community Awareness and Preparedness For Natural Disaster. In: 57th IFLA World Congress & World Landscape Architects Summit 2020, |
| 2021 | Dam safety emergency action plan: a current practice for hydropower dam in Malaysia. In: 6th World Multidisciplinary Civil Engineering, Architecture: Urban Planning Symposium (WMCAUS 2021) ,, |
| 2021 | Universal Functions in Interactive Design. In: 57th IFLA World Congress & World Landscape Architects Summit 2020, |
| 2020 | IIUM river of life : friends of Sungai Pusu. In: IIUM Sustainability WEBINAR 1.0: Untangling sustainability issues through inter & transdisciplinary approach: the case of Sungai Pusu, Gombak, |
| 2020 | Rural Landscape Characters for Tourism Route Planning. In: Seminar Karakter Landskap dan Kualiti Visual Dalam Perancangan Landskap, |
| 2019 | The Effectiveness of Maintenance Management through Implementation of Building Maintenance Policy in Commercial High Rise Building. In: 15th NAPREC Conference, |
| 2018 | i) Access Audit Manual and Access Audit Checklist Star Rating; ii) Accessibility Master Plan for Local Authorities 2017-2022; iii) Manual Disaster Emergency Preparedness for Person with Disabilities (PwDs). In: Mesyuarat Majlis Kebangsaaan Bagi Orang Kurang Upaya Bil.1/2018, |
| 2018 | Landscape design for residential area. In: The Second International Conference on the Future of ASEAN (ICoFA 2017), |
| 2018 | Manual disaster emergency preparedness for person with disabilities (PwDs). In: Mesyuarat Majlis Sosial Bil.1/2018, |
| 2017 | Landscape character for tourism route planning: A case study of the Kuala Selangor – Sabak Bernam route. In: The 5th Tourism and Hospitality International Conference (THIC 2017), |
| 2017 | Stormwater management : the study of rainwater harvesting system (Case Study of Zoo Negara). In: UMRAN 2017 National Landscape Architecture Seminar, |
| 2017 | The identification of ecological approach for waterway treatment at Sungai Penchala. In: UMRAN 2017 National Landscape Architecture Seminar, |
| 2017 | Urban Farming and Its Importance for Environmental Sustainability. In: International Conference on Environmental Science and Development (ICESD 2017), |
| 2017 | Urban farming and its importance for environmental sustainability. In: Academics World 76th International Conference, |
| 2016 | Conceptualization of a Collaborative Decision Making for Flood Disaster Management. In: 2nd International Conference on Advances in Renewable Energy and Technologies, ICARET 2016, |
| 2016 | User perception of mobile homes for shelter relief center as a respond for flood disaster preparednes. In: Persidangan Kajian Bencana Banjir 2014, |
| 2015 | A home for autistic child: space intervention in residential in Malaysia. In: he 5th International Conference on Sustainable Tropical Environmental Design 2015 (SusTED'15), |
| 2015 | Masjid for all: access audit on Masjid Sultan Idris Shah, Ipoh, Masjid Negeri, Seremban and Masjid Tunku Mizan, Putrajaya. In: 4th International Conference on Universal Design in the Built Environment 2015, |
| 2015 | Relief Shelter Design (Malaysia Flood- December 2013). In: 4th International Conference on Universal Design in the Built Environment 2015, |
| 2015 | Universal design and social responsibility: towards a sustainable built environment. In: The 1st International Conference on Urban Planning & Management, |
| 2015 | User perception of mobile homes for shelter relief center as a respond for flood disaster preparedness. In: 4th International Conference on Universal Design in the Built Environment 2015, |
| 2014 | Implementation of landscape design as elements in creating values for housing areas in Klang Valley, Malaysia. In: , |
| 2014 | Place attachment in relation to urban street vitality. In: 2nd International Workshop on Livable City 2014, |
| 2014 | The impact of landscape design on house prices and values in residential development in urban areas. In: 2014 5th International Conference on Environmental Science and Development (ICESD 2014), |
| 2014 | The importance aspects of landscape design on housing development in urban areas. In: 2014 5th International Conference on Environmental Science and Development (ICESD 2014), |
| 2013 | Campus landscape environment for student with disabilities (SwDs) in IIUM. In: 3rd International Conference on Universal Design in the Built Environment 2013 (ICUDBE3/2013) MUSAWAH: Sharing The World "Universal Design & Green Technology", |
| 2013 | Campus landscape environment for student with disabilities (SwDs) in IIUM. In: International Sustainable Tropical Environmental Design Conference 2013 (SUSTED' 13 ), |
| 2013 | Campus landscape environment for student with disabilities (SwDs): the case of the International Islamic University Malaysia (IIUM), Gombak Campus. In: 2013 International Conference on Frontiers of Energy, Environmental Materials and Civil Engineering (FEEMCE 2013), |
| 2013 | Campus landscape environment for students with disabilities (SWDS) in IIUM. In: ICUDBE 2013 -International Conference of Universal Design In Built Environment, |
| 2013 | Evaluation and assessment of aquatic ecosystem status using aquatic plant species as key tolls indicator. In: International Conference on Frontiers of Environment, Energy and Bioscience (ICFEEB 2013), |
| 2013 | Landscape design as an added value to real estate development in Klang Valley. In: 3rd International Conference on Green Building Technology and Materials, |
| 2013 | Landscape design as part of green and sustainable building design. In: 3rd International Conference on Green Building Technology and Materials, |
| 2013 | Planning staff as an actor of Geographic Information Systems (GIS)translation in the Planning Departments of the Kuala Lumpur City Hall, Malaysia. In: International Conference on Materials, Architecture and Engineering Technology (ICMAET 2013), |
| 2013 | Reconstituting the concepts of sustainable stormwater management. In: International Conference on Architecture and Built Environment 2013 (ICABE2013), |
| 2013 | The impact of landscape design on house prices and values in urban areas. In: 3rd International Conference on Universal Design in the Built Environment 2013 (ICUDBE3/2013) MUSAWAH: Sharing The World "Universal Design & Green Technology", |
| 2013 | The importance and involvement of landscape architecture in the Green Building Index (GBI) practice. In: International Conference on Materials, Architecture and Engineering Technology (ICMAET 2013), |
| 2012 | Evaluation of mangrove species as phytoindicator for brackish water contamination. In: 1st International Conference on Innovation and Technology for Sustainable Built Environment 2012 (ICITSBE 2012), |
| 2012 | The importance and involvement of landscape architecture in the Green Building Index (GBI) practice. In: 1st International Conference on Islamic Built Environment (IBECONF) 2012, |
| 2012 | The importance and involvement of landscape architecture in the Green Building Index (GBI) practice. In: 1st International Conference on Innovation and Technology for Sustainable Built Environment 2012 (ICITSBE 2012), |
| 2011 | Adaptibility and modularity in housing: a case study of Raines Court and Next21. In: , |
| 2011 | International Conference on Universal Design in Built Environment (ICUDBE 2011). In: International Conference on Universal Design in Built Environment (ICUDBE 2011), |
| 2011 | Landscape design as part of green and sustainable building design. In: International Conference on Universal Design in Built Environment (ICUDBE 2011), |
| 2011 | Potential of fern species to forecast microclimate changes at urban area. In: Seminar Bio-Kejuruteraan Penilaian Ekosistem & Spesies 2011, |
| 2011 | Potential of fern species to forecast microclimate changes at urban area. In: Seminar Bio-Kejuruteraan Penilaian Ekosistem & Spesies 2011, |
| 2011 | The Green Building Index (GBI) on landscape architecture scope of works. In: 10th Management in Construction Research Association Conference (MiCRA) 2011, |
| 2011 | The Green Building Index (GBI): an innovation in landscape architecture . In: 1st IFLA Asia Pacific Region Symposium on Landscape Architecture Education (SOLARE 2011), |
| 2010 | Application of aquatic plant-based green technology as phytoindicator and phytoremediation and for heavy metals contaminat in freshwater bodies . In: INTERNATIONAL CONFERENCE ON ENVIRONMENT 2010 (ICENV 2010), |
| 2010 | Phytotechnology: Macrophyte as phytoindicatot for unhealthy environment. In: International Conference on Environment 2010, |
| 2010 | The application of the Green Building Index (GBI) on sustainable site planning and management for residential new construction: prospects and future benefits. In: Sustainable Tropical Environmental Design Conference 2010 (SUSTED 2010), |
Book
| | |
| --- | --- |
| 2021 | Landscape design for residential. Centre for Professional Development, IIUM., ISBN: |
| 2019 | Dam safety program Cameron Highlands: community awareness and preparedness on disaster risk management programme in Cameron Highlands. TNB Research Sdn Bhd, ISBN: 978-967-14398-1-4 |
| 2019 | Study on respondents' awareness and preparedness when disaster strikes: case study of local community in Cameron Highland, Pahang. e-IPH Ltd., UK, ISBN: |
| 2017 | User perception of flood mobile homes as shelter relief center. IIUM Press, ISBN: 978-967-418-658-6 |
| 2011 | Graphic book: rendering and colouring. IIUM Press, International Islamic University Malaysia, ISBN: 978-967-0225-53-1 |
| 2011 | Green architecture in built environment. IIUM Press, ISBN: 9789674180393 |
| 2011 | ICUDBE2011 : Sharing the world musawah : International Conference on Universal Design in Built Environment (ICUDBE2011). KAED Universal Design Unit, ISBN: 978-9833-142156 |
| 2011 | Proceeding of ICUDBE 2011 Sharing the World Musawah International Conference on Universal Design in Built Environment (ICUDBE2011). KAED Universal Design Unit (KUDU), ISBN: 978-983-3142-15-6 |
| 2011 | Stewardship : the quest for a sustainable landscape. IIUM Press, ISBN: 978-967-0225-66-1 |
| 2011 | Tourism and architecture. IIUM Press, ISBN: 978-967-418-131-4 |
Book Section
| | |
| --- | --- |
| 2020 | Architectural case studies in Negeri Sembilan. In: KAED Universal Design Unit (KUDU), International Islamic University Malaysia, ISBN: 978-983-3142-45-3, pp. 93-128 |
| 2020 | Assessment in creative arts assessing a studio-based assignment via online. In: Centre for Professional Development (CPD), International Islamic University Malaysia., ISBN: , pp. 67-68 |
| 2020 | Building capacity through school based engagement on dam safety program in Cameron Highlands. In: Springer, Singapore, ISBN: 1614810X, pp. 51-63 |
| 2020 | Universal Design for Learning (UDL). In: Centre for Professional Development (CPD), International Islamic University Malaysia., ISBN: , pp. 35-36 |
| 2019 | Accessibility: sharing and caring for all. In: The International Institute of Islamic Thought, ISBN: 987-967-2190-25-7, pp. 25-39 |
| 2019 | Accessibility: sharing and caring for all. In: The International Institute of Islamic Thought, ISBN: 987-967-2190-25-7, pp. 25-39 |
| 2019 | Inclusive built environment for Malaysian heritage masjid. In: Abdullatif Al Fozan Award for Mosque Architecture and Institut Terjemahan & Buku Malaysia Berhad, ISBN: 978-967-460-840-8, pp. 443-456 |
| 2015 | Design for the ecosystem: sustainable water management for man and nature. In: IIUM Press, ISBN: 978-967-418-330-1, pp. 157-164 |
| 2015 | Design for the ecosystem: sustainable water management for man and nature. In: IIUM Press, ISBN: 978-967-418-330-1, pp. 157-164 |
| 2015 | Landscape ecology: awareness within community. In: IIUM Press, International Islamic University Malaysia, ISBN: 978-967-418-332-5, pp. 31-42 |
| 2011 | Environmental paradox : urban drainage issues. In: IIUM Press, ISBN: 978-967-0225-66-1, pp. 108-126 |
| 2011 | Islamic purification and water management . In: IIUM Press, International Islamic University Malaysia, ISBN: 9789674180683, pp. 52-58 |
| 2011 | Landscape design as part of green and sustainable building design . In: IIUM Press, ISBN: 9789674180393, pp. 43-51 |
| 2011 | Macrophytes as phytoindicator for euthrophication. In: IIUM Press, International Islamic University Malaysia, ISBN: 9789674180539, pp. 40-45 |
| 2011 | Managing stormwater through landscape design for urban sustainability . In: IIUM Press, International Islamic University Malaysia, ISBN: 978-967-418-038-6, pp. 32-38 |
| 2011 | Taming the flood in urban Malaysia. In: IIUM Press, ISBN: 9789674181284, pp. 10-21 |
| 2011 | Urban drainage: a lesson from Putrajaya. In: IIUM Press, International Islamic University Malaysia, ISBN: 9789674180539, pp. 46-57 |
Monograph