Staff Directory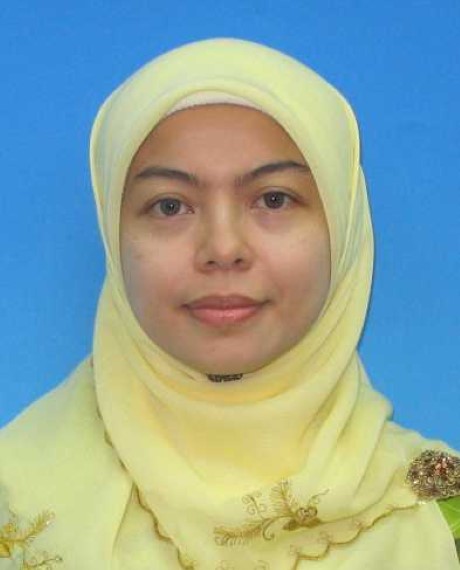 Academic Qualification
Doctor of Philosophy (Education) - Doctor of Philosophy, International Islamic University Malaysia
Master of Education - Masters Degree, Universiti Malaya (UM)
Bachelor of Education - Bachelor Degree, Universiti Malaya (UM)
Adlina Binti Hj. Ariffin (Assoc. Prof. Dr.)
Associate Professor
IIUM Gombak Campus
ABDULHAMID ABUSULAYMAN KULLIYYAH OF ISLAMIC REVEALED KNOWLEDGE AND HUMAN SCIENCES

Other's position:
Deputy Director, Research Management Centre
---
Expert Profile
Adlina Ariffin received her Bachelor and Master degrees in Teaching English as a Second Language (TESL) from University of Malaya in 1998 and 2003 respectively. She then pursued her doctoral studies at the International Islamic University Malaysia and graduated in 2013. The title of her thesis was The Reading of Legal Cases: Towards a Model of Effective Reading by Law Undergraduates.
Her research interest blossomed when she first embarked on her Masters degree in 2000 where she investigated the benefits of student collaboration on vocabulary development among ESL learners. From then on, she continued to be involved in various research undertakings at the Kulliyyah/Centre level, University level and national level. In 2013, she completed her research entitled Exploring the Common Practices of Law students in the Reading of Legal Cases: a case study of an EAP course at the Ahmad Ibrahim Kulliyyah of Laws which received the Endowment (B) Grant by the University and in 2016 she completed a collaborative research project entitled A Study on Benefits of Awarding Scholarship to Postgraduate International Students which was funded by the FRGS (Top-down) grant and a University level research under the Research Initiative Grant Scheme (RIGS) entitled Investigating Strategies Used by ESL Language Learners in Acquiring English Language at the Tertiary Level.
She has published in journals, conference proceedings and book chapters. Among her published works are Revisiting the Malaise of the Ummah: A Way Forward (2017), Mother Tongue & English Language: A Power Struggle (2015), A Study on the Reading Strategies Employed by Undergraduates and Practicing Lawyers in Case Reading (2015), The Challenges in the Reading of Legal Cases: Lecturers' Perspective (2014), The Reading of Legal Cases by Law Undergraduates: Some Problems and Suggestions (2014), Ideal vs Reality: Evidences from Senior Teachers' Experiences on the Malaysian School-Based Assessment System (SBA) (2014), A Comparative Analysis of Ibn Sina and Al- Ghazali: Their Philosophical Underpinnings and Contributions toward Muslim Education (2011). In 2018 she published a book entitled Reading Strategies of a Specialised Rhetorical Genre: The Case of Law. 
Throughout her 19 years at the IIUM, she has held various administrative positions. She was the Course Coordinator for a few academic courses and Coordinator at the Centre for Languages and Pre-University Development (CELPAD) prior to joining DELL in 2016. She has been actively involved in research initiatives in developing new courses and evaluating present courses. From 2013 to 2016, she was the Deputy Dean (Research & Academic Quality) at the Centre for Postgraduate Studies, IIUM. At the same time, she also held the post of Deputy Chairman for the eMDPS Committee responsible for the administration of the Database of Foreign Universities under the purview of the Ministry of Higher Education (MOHE) and Malaysian Deans of Graduate Studies Council. During her tenure she was involved in a research collaboration project - Kajian Pembangunan Pelan Halatuju Pengajian Siswazah Malaysia 2016-2025 which aims to produce an education blueprint for postgraduate studies in Malaysia. 
Currently, she is the Deputy Director (Grant Management Unit) at the Research Management Centre, IIUM. She has had a very colourful teaching experience, ranging from pre-sessional courses to English for Academic Purposes Course to English for Occupational Purposes Courses. In 2006, she was awarded the Best Teacher Award (Kulliyyah level) by the University. Presently, she is teaching courses related to English language and linguistics at the Department of English Language and Literature, KIRKHS. Her research interests are applied linguistics, pragmatics, sociolinguistics and English for Specific Purposes.   
Area of Specialisation
Social Science ~ Social Science ~ Education ~ History and Philosophy of Education - Islamic Philosophy of Education
Social Science ~ Social Science ~ Education ~ Language Literacy (Including English (TESOL, ESL, TEFL) and other Languages) - Literacy
Social Science ~ Social Science ~ Cognitive Science ~ Linguistic Processes - Applied linguistics
Social Science ~ Social Science ~ Cognitive Science ~ Psycholinguistics - Psycholinguistics
Professional Membership
2010: Member of Profesional Body / Association: (Member), International Literacy Association
2015: Member of Profesional Body / Association: (Member), Interactive Muslimah Association
2018 - 2020: Member of Profesional Body / Association: (Member), International Literacy Association
2019 - 2060: Member of Profesional Body / Association: (Member), Malaysian Association of Applied Linguistics
Teaching Responsibilities
| | |
| --- | --- |
| LINGUISTICS IN THE HUMANITIES | 2023/2024 |
Research Projects
Completed
| | |
| --- | --- |
| 2021 - 2022 | Investigating the Impact of Social Networks on Women Working from Home (WFH) in Alleviating Psychological Distress |
| 2018 - 2021 | Construction of Moral Values Education Course Module for Pre-Service Teachers |
| 2017 - 2020 | Enriching the Islamic Tradition in Research Inquiry: Some Practical Guidelines in Using Qualitative Data Collection Techniques |
| 2016 - 2018 | Investigating Strategies Used by ESL Language Learners in Acquiring English Language at the Tertiary Level |
| 2015 - 2019 | Pembangunan Pelan Halatuju Pengajian Siswazah Malaysia 2016-2025 Project 2: Pelaksanaan Pentadbiran Pengajian Siswazah di Malaysia |
| 2014 - 2017 | Kajian Terhadap Kepentingan Pembiayaan Kepada Pelajar Pasca Siswazah Antarabangsa Melalui Skim RA/GRA |
| 2010 - 2013 | Exploring the common Practices of Law Students in the Reading of legal Cases: a case study of an EAP course at the AIKOL |
On-Going
| | |
| --- | --- |
| 2023 - Present | A COMPARISON OF PROPENSITY BETWEEN READING AND ENTERTAINMENT ACTIVITIES IN THE POST-PANDEMIC ERA |
| 2023 - Present | An Alternative Model in Detecting Plagiarism in Academic Writing using the Authorship Attribution Concept |
| 2023 - Present | HALAL MALAYSIA: THE USE OF AMBIGUOUS TERMINOLOGIES ON FOOD LABELLING |
| 2019 - Present | RMC's Policy on Research, Development, Commercialisation & Innovation Document |
| 2019 - Present | Mapping the best practices from traditional host countries to create an international student protocol for Malaysian hybrid environment. |
| 2018 - Present | The Influences of Islamic Civilization on Malay Muslim Women and Their Contributions in Malay Archipelago. |
| 2018 - Present | Developing a Model on Effective Promotion of Halal Concept to Increase Halal Awareness through Multi-Perspective Approaches for the Halal Food Industry |
Award & Recognition
| | | |
| --- | --- | --- |
| 09 Jul, 2020 | Murabbi Award - International Islamic University Malaysia | University |
| 01 Jun, 2020 | Takrim Al-Akadamiyyin (Gold for Teaching) - KIRKHS | KCDIO |
| 24 Jul, 2019 | Top 30 Contributors to IIUM Research Performance 2019 - International Islamic University Malaysia | University |
Publications
Article
| | |
| --- | --- |
| 2023 | Gender and power relation in English refusal strategies of ESL undergraduates. e-Bangi Journal of Social Sciences and Humanities, 20 (3) pp. 245-256 |
| 2023 | Investigating the impact of social networks on women working from home (WFH) in alleviating psychological distress. MCMC Media Matters, 5 () pp. 18-32 |
| 2022 | Alleviating psychological distress via social media: the voices from working-from-home Malaysian women. e-Jurnal IPPTAR, 2022 () pp. 1-22 |
| 2022 | Gender differences in textism features among university students. International Journal of Advanced Language & Educational Linguistics, 3 (2) pp. 1-13 |
| 2022 | Politeness strategies used by Youtube creators in apology videos. International Journal of Advanced Language & Educational Linguistics, 3 (2) pp. 1-25 |
| 2021 | Effects of student collaboration on ESL learners' vocabulary development. Asian Journal of University Education, 17 (1) pp. 177-191 |
| 2021 | Linguistic agency assignment in The Star online headlines on COVID-19. 3L: Language, Linguistics, Literature, 27 (4) pp. 29-41 |
| 2021 | Social sciences and humanities as core of nation building post-pandemic. IIUM Today, 28 October 2021 () pp. |
| 2020 | Developing a framework to improve the training of medical practitioners in doctor-patient communication toward enhancing societal well being. IIUM Medical Journal Malaysia, 18 (Supplementary Issue No 2) pp. 5-5 |
| 2020 | The relationship between collocation competence and writing skills of EFL learners. Asian Journal of English Language and Pedagogy, Vol 8 (1) pp. 41-52 |
| 2019 | The promotional language of the halal food industry: some preliminary findings. Global Journal Al-Thaqafah, November 2019 () pp. 103-113 |
| 2019 | Understanding the roles of rhetorical devices and intertextuality in promotional discourse. International Journal of Heritage, Art and Multimedia, 2 (5) pp. 90-107 |
| 2018 | "How Can I Help You?": Communication skills of front desk officers. Asian Journal of Business Management Studies, 9 (1) pp. 13-19 |
| 2018 | DELL holds roundtable discussion on "The use of foreign English textbooks in the Malaysian education systems". Al-Misbah: The IIUM News Bulletin, Jan-Jun () pp. 17 |
| 2017 | Imposition of good Samaritan laws to improve professionalism among medical practitioners. Intellectual Discourse, 25 (Special Issue) pp. 661-675 |
| 2017 | Revisiting the Malaise of the Ummah: A way forward. Advanced Science Letters, 23 (5) pp. 4989-4992 |
| 2014 | The reading of legal cases by law undergraduates: some problems and suggestions. Procedia Social and Behavioral Sciences, 134 () pp. 109-118 |
| 2011 | Islamic education: a contrastive analysis of Ibn Sina's and Al-Ghazali's views. Journal of Islam in Asia, 8 (supp.2) pp. 457-476 |
Conference or Workshop Item
| | |
| --- | --- |
| 30 | Investigating the impact ofsocial networks on women working from home (WFH) in alleviating psychological distress. In: MCMC RESEARCH SYMPOSIUM 2022, |
| 2023 | Language Deception: analysis of conversation of male and female criminals. In: Malaysian Association of Applied Linguistics International Conference 2023 (MAALIC 2023), |
| 2021 | Investigating the Impact of Social Networks on Women Working from Home (WFH) in Alleviating Psychological Distress. In: MCMC Research Symposium Series No.9, |
| 2020 | Corpus based analysis on the promotional language of halal food products. In: Malaysian Corpus Research Symposium 2020, |
| 2020 | Rhetorical devices in the promotional language of the local & international halal food brands. In: International Conference on Language & Literature 2020 (ICLL 2020), |
| 2019 | Doctor – patient communication: What Malaysia needs. In: Medical Research Symposium 2019: Expanding Research Collaboration in Health, |
| 2019 | Promotional language and Maqasid Shariah in the advertisements of local and international halal food products. In: Seminar on Islamic Advertising & IMC 2019, |
| 2019 | Promotional Language of the Local and International Brands of Halal Food Products: A Comparative Analysis. In: The 9th International & Interdisciplinary Conference on Applied Linguistics & Professional Practice 2019, |
| 2019 | The promotional language of the Halal food industry: some preliminary findings. In: 4th International Halal Conference (INHAC) 2019, |
| 2018 | "How can I help you?": communication skills of front desk officers. In: 2nd Multidisciplinary Academic Conference 2018, |
| 2018 | The incidental vocabulary acquisition by ESL learners through selected English songs: a case study. In: International Conference on Language, Culture & Society (ICLCS) 2018: Asia and Beyond, |
| 2016 | Revisiting the Malaise of the ummah: a way forward. In: 1st World International Conference on Islamic Sciences, |
| 2015 | A study on the reading strategies employed by law undergraduates and practicing lawyers in case reading. In: The International Conference on Languages (ICL) 2015, |
| 2014 | The challenges in the reading of legal cases: lecturers' perspective. In: 3rd International Language Conference (ILC) 2014, |
| 2013 | Ideal vs. reality: evidences from senior teachers' experiences on the Malaysian School-based Assessment system (SBA) . In: Seminar Kebangsaan Kali ke IV: Majlis Dekan Pendidikan IPTA 2013, |
| 2013 | Identifying teachers' job satisfaction. In: International Language & Education Conference (ILEC 2013), |
| 2013 | The challenges in the reading of legal cases: students' perspective . In: International Conference on Languages, Lingusitics and Society, |
| 2013 | The importance of Mother Tongue and English language in the building of a nation: shall the twain meet?. In: International Language and Education Conference (iLEC 2013), |
| 2011 | A comparative analysis of Ibn Sina and Al- Ghazali: their philosophical underpinnings and contributions toward Muslim education. In: World Congress for Islamic History and Civilisation, |
| 2010 | The reading of legal cases among law students. In: Centre for English Language Communication Symposium 2010, |
Book
Book Section
Monograph